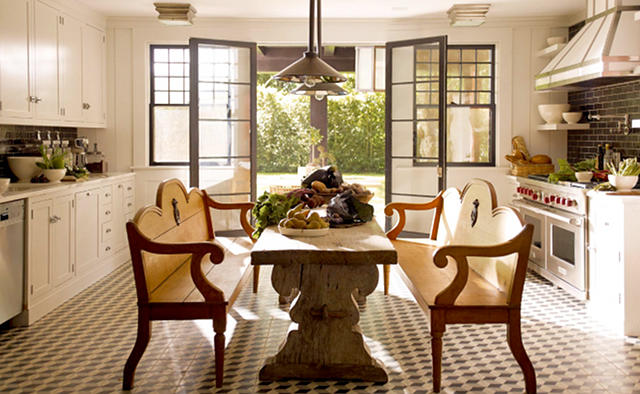 Photographer Eric Piasecki's work is captivating. When I first visited his website, I spent hours seeing not only amazing interiors, but also other pictures that really spoke to me. Photography is something so poetic at times and has a real capacity to speak better than words can.
I hope you enjoy these pictures!
A Bathroom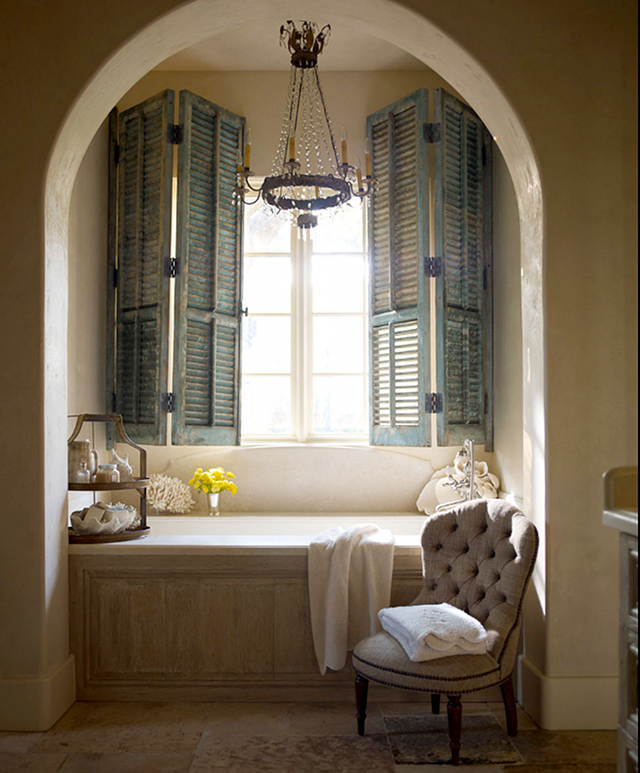 Gorgeous textures and elements were added to this bathroom.
Shutters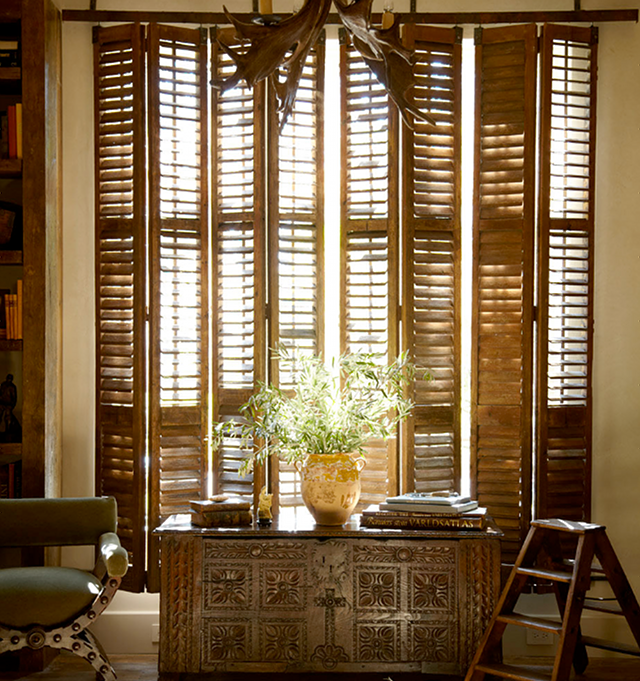 I always love the amount of light that shutters permit to enter a room.
Tropicalia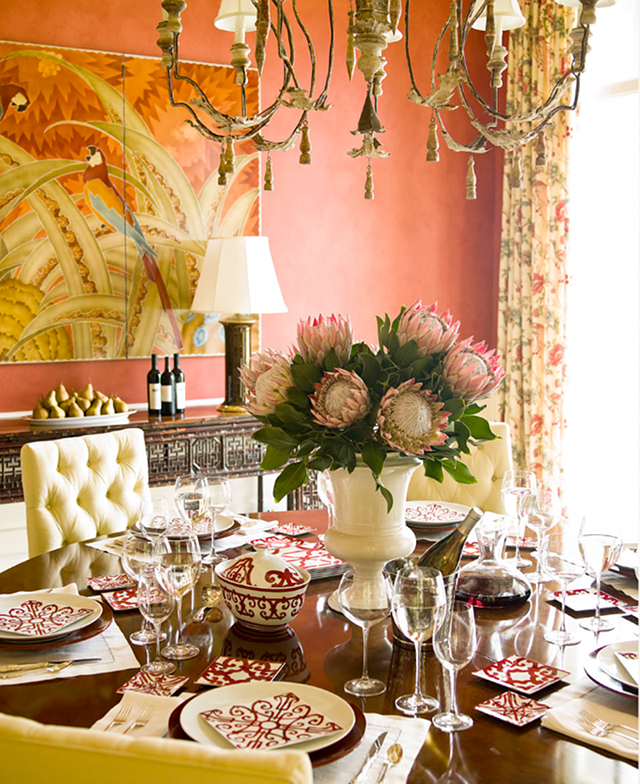 The colors and artwork in this dining room make me happy!
Club Chair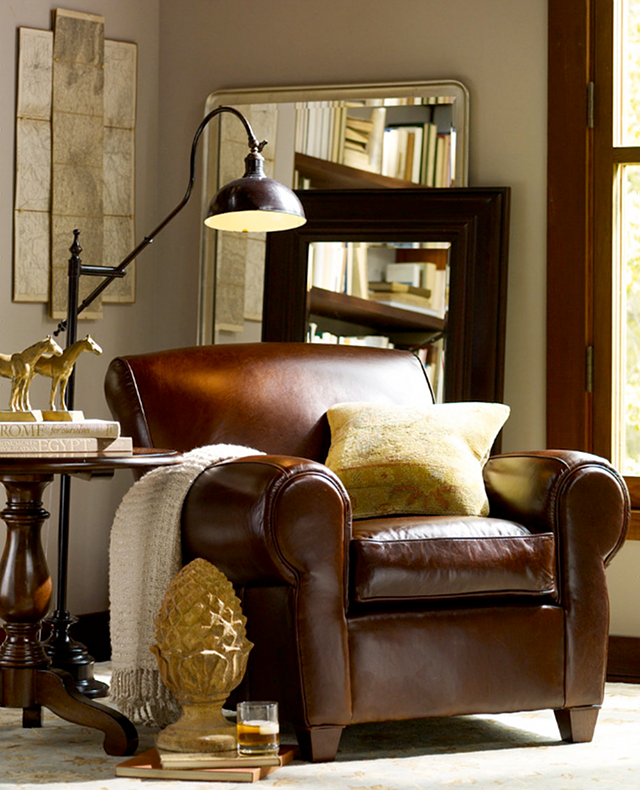 A leather club chair is great for adding a masculine touch to any room.
Fire & Stone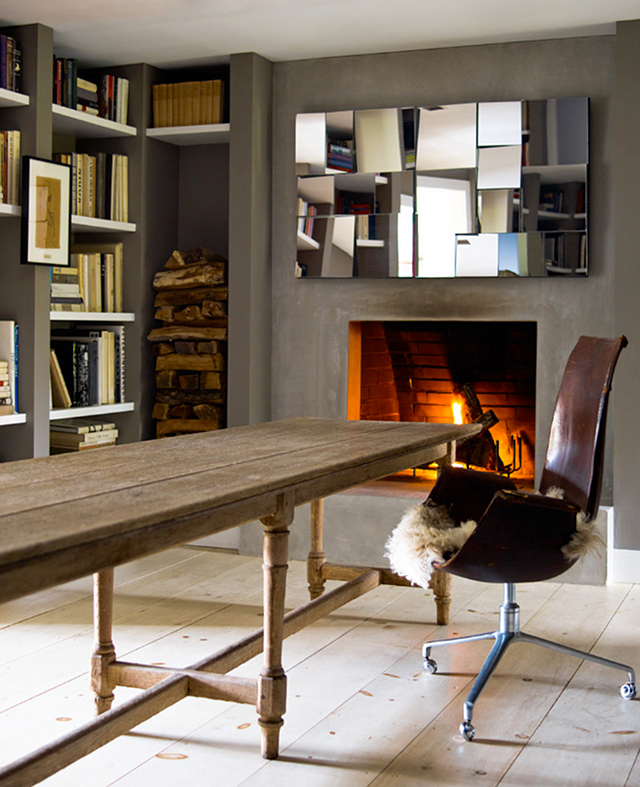 Interesting room. The table is fantastic.
Beamed Kitchen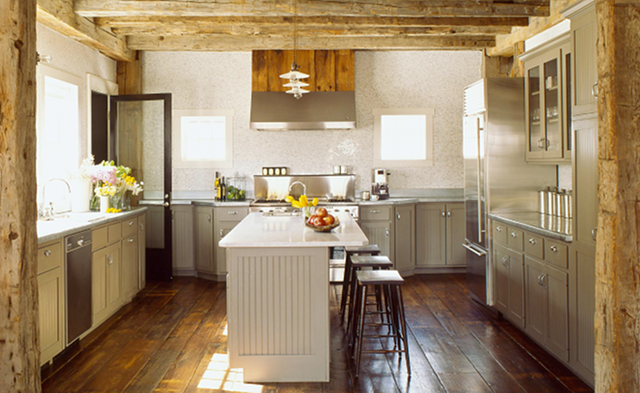 Gorgeous kitchen! The beams are charming!
Hot Day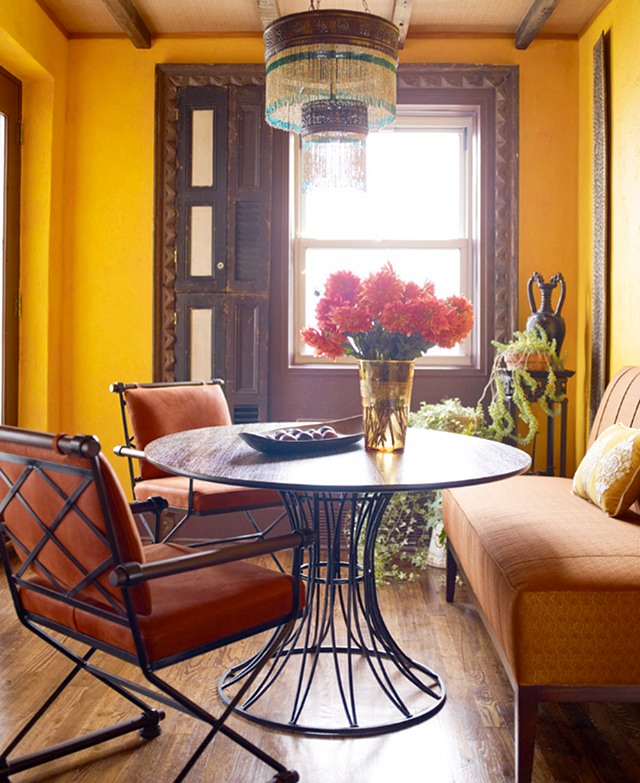 You must be courageous to have this kind of yellow on the walls, but it works so well with the rest of the elements in this room and adds a lovely aura to it.
Outdoors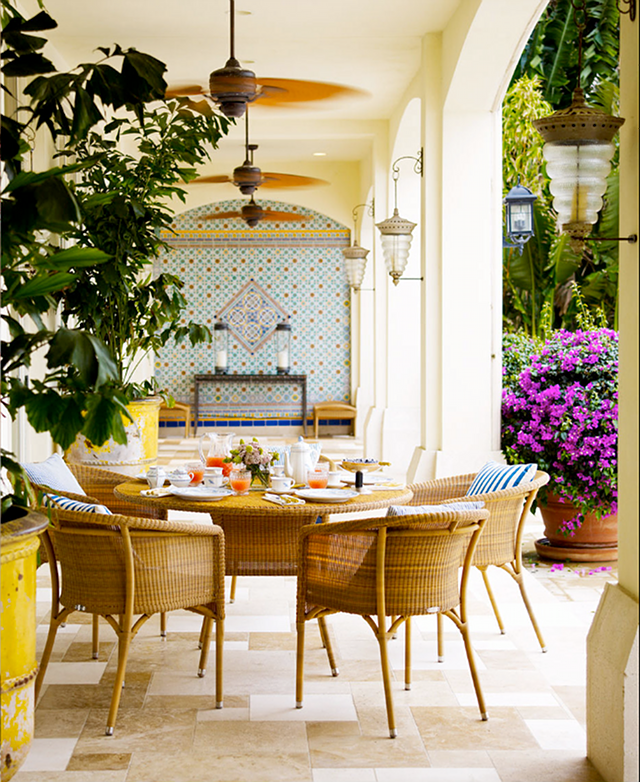 I always like covered patios with fans. They're always make it more comfortable on a sunny day, and it helps with some bugs also.
Gray & Yellow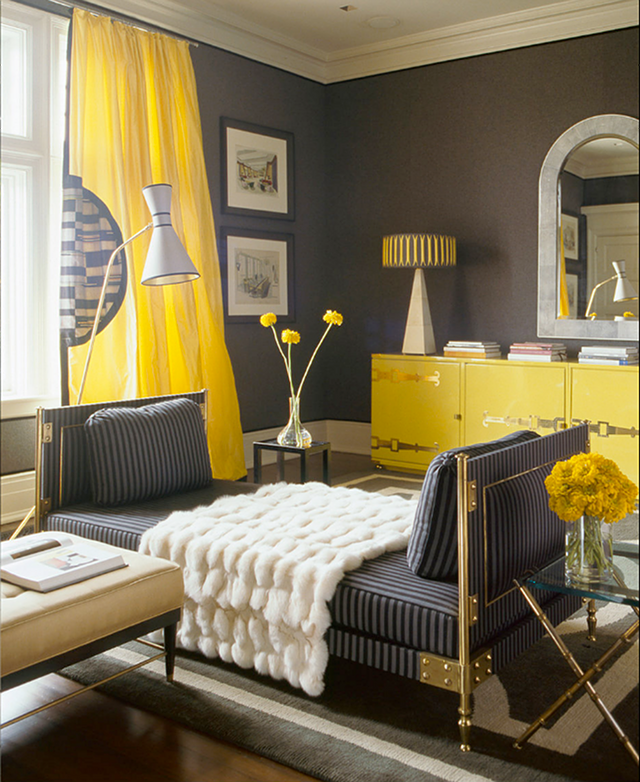 I'm a huge fan of gray and yellow. They really complement each other.
Let's Eat!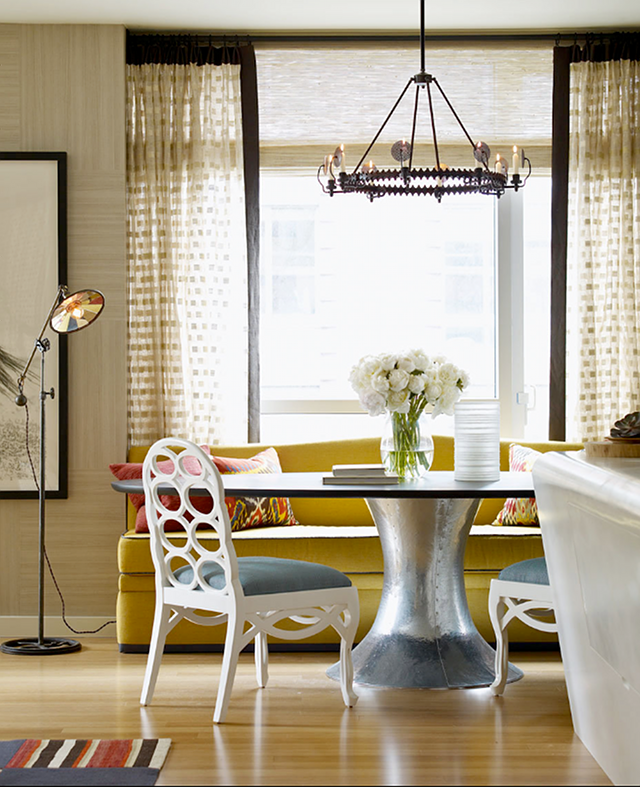 A round table and sofa. Loving it!
Fruits & Flowers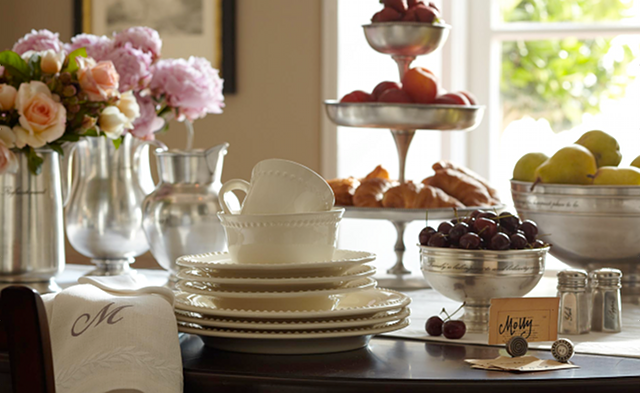 The best tables always have a mix of beautiful fresh flowers and fruits.
China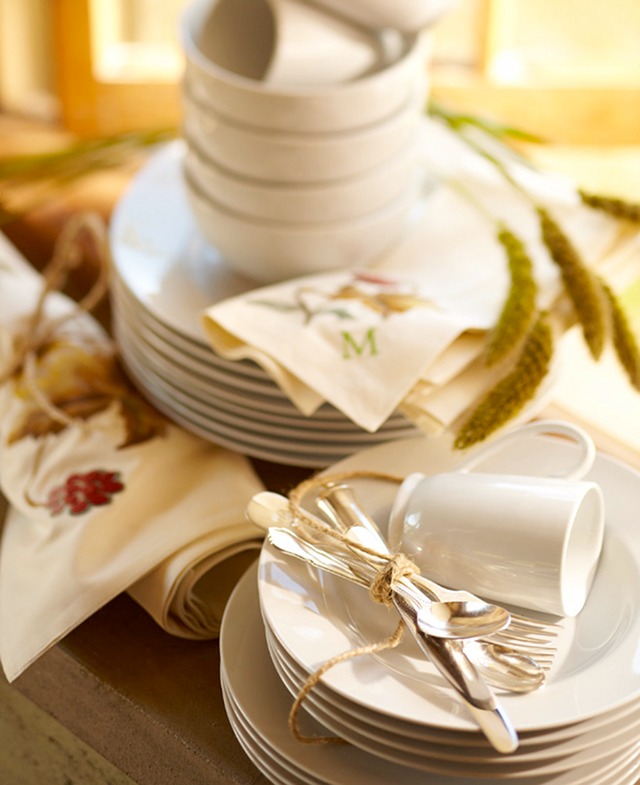 My favorite kind: simple and white china: timeless.
Beauty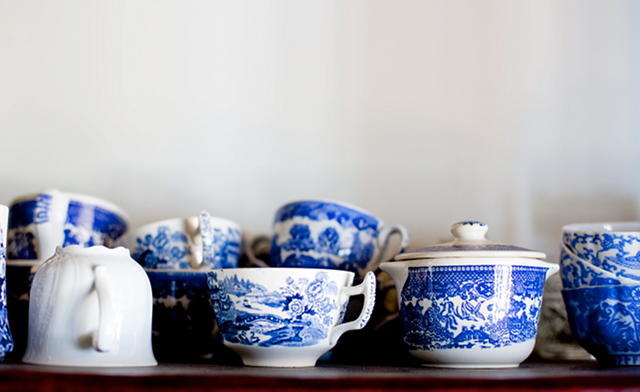 An exception to this kind of china!
Open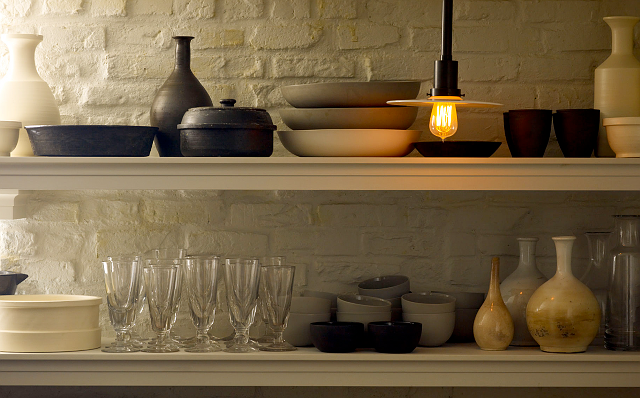 Open shelves and a brick wall. What's there not to love?
Pantry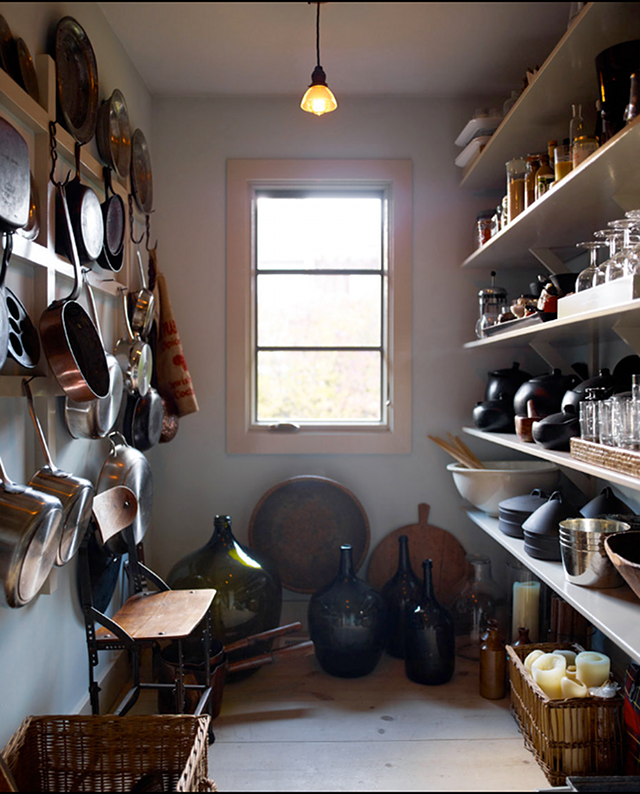 Perfectly rustic.
Black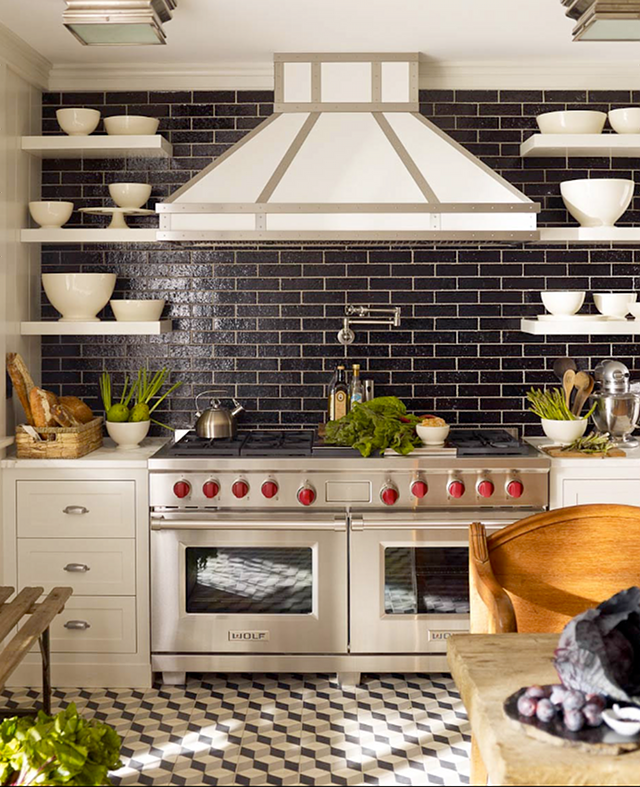 I'm not sure if I'd ever choose black subway tiles, but they work in this space, especially with the floor.
Light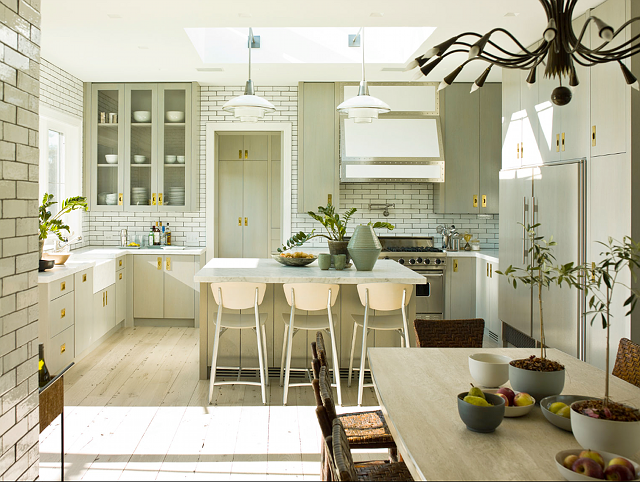 I really love the amount of natural light that comes from the skylight into this kitchen.
Ferns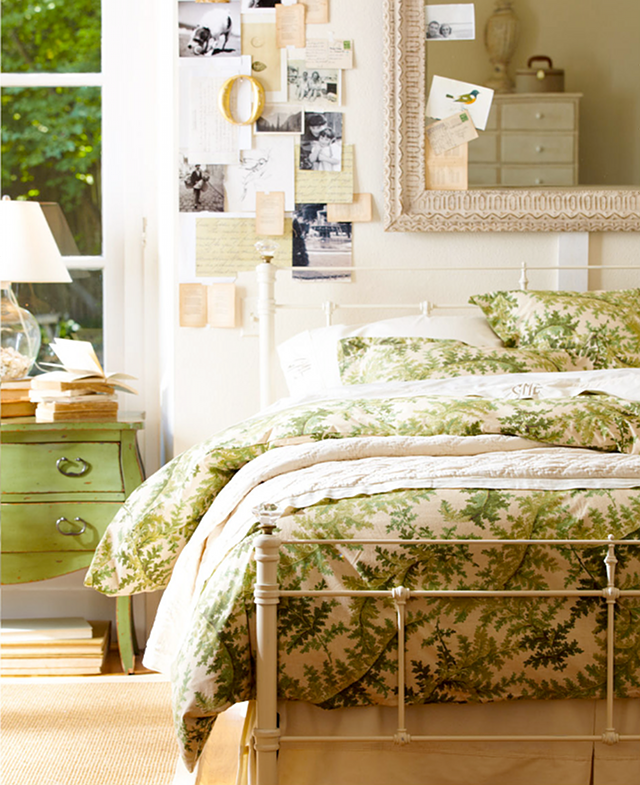 I really like the "natural" feel of this bedroom.
Stripes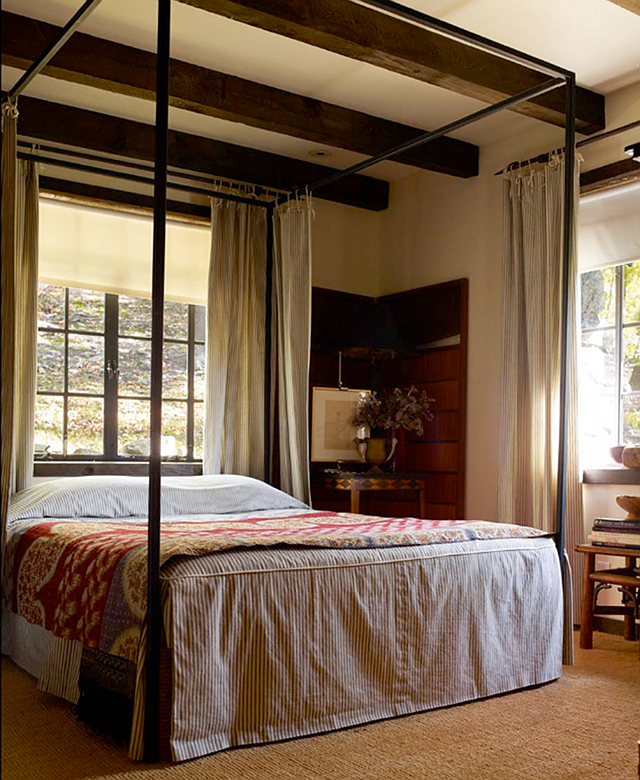 This bedroom feels incredibly cozy.
Lavender Love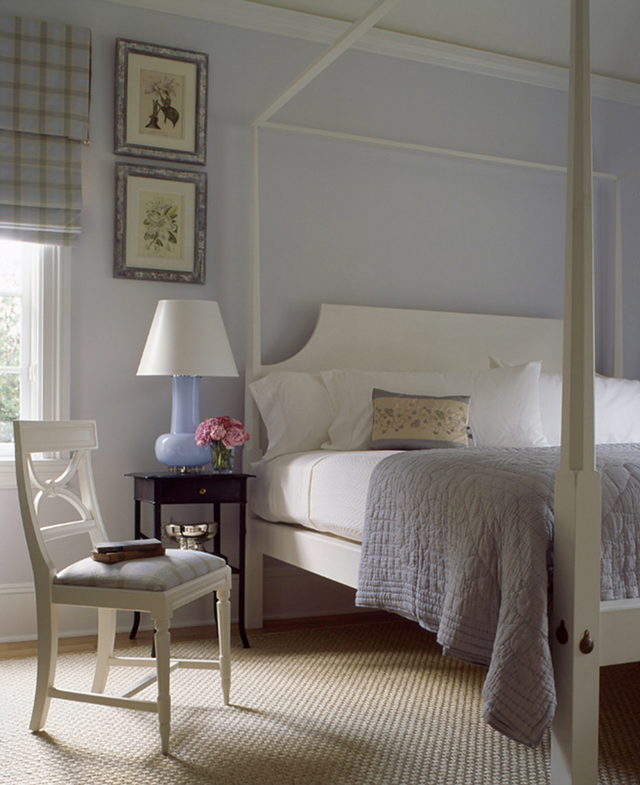 Peaceful.
Chairs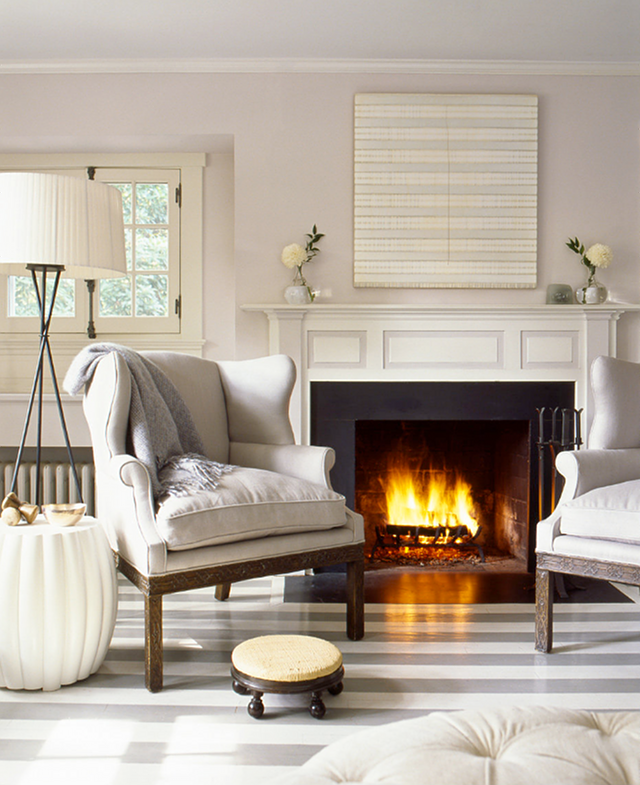 This is simply stunning! I love the chairs, the painted floors and the art on the wall. Fabulous!
Limitless Blue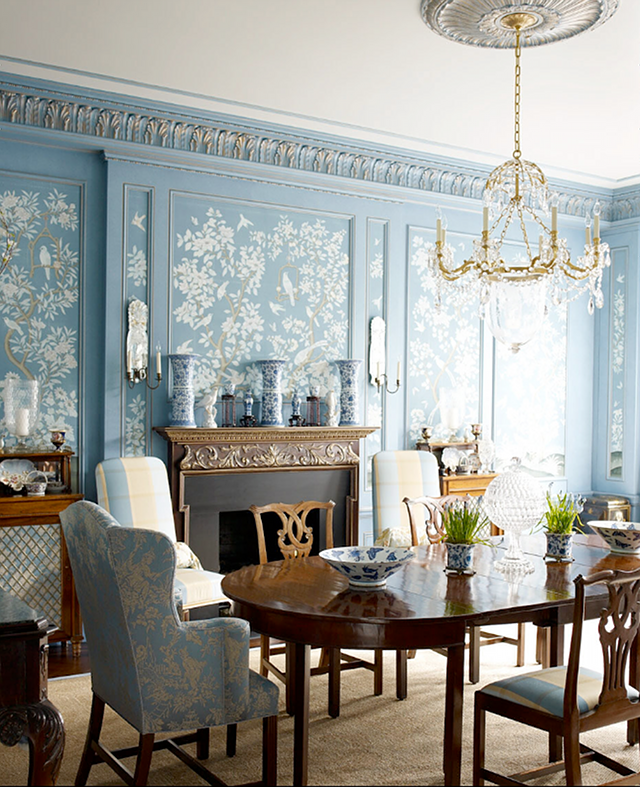 Exquisite attention to detail.
Using & Abusing
Guess what the owner's favorite color is?! I love it!
Rustic Dining Room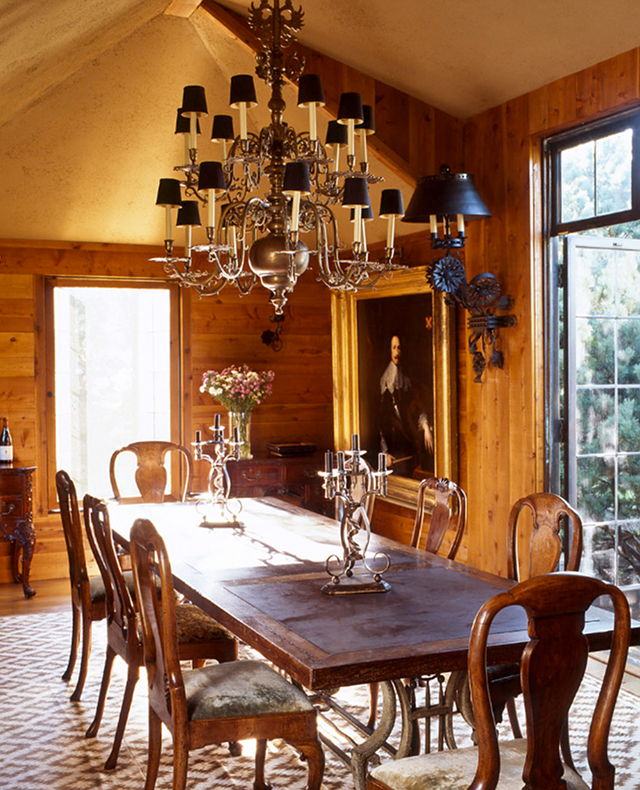 Interesting mix of rustic and elegant.
Paneled Walls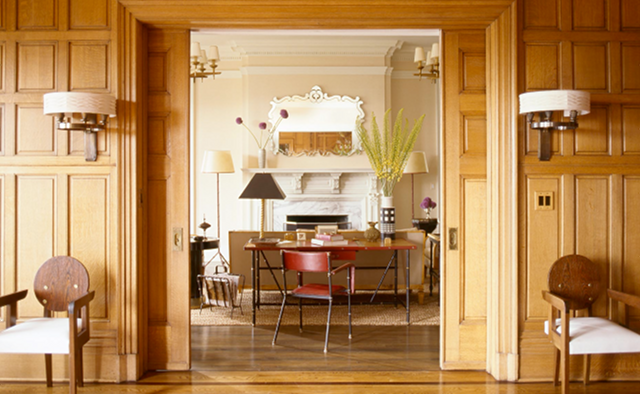 Paneled walls can add so much warmth to a home. I always admire them.
Throw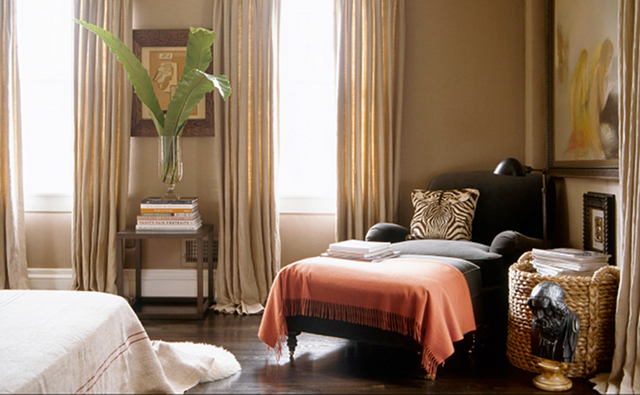 Accessories, pillows or, like in this case, a throw add some color to this very neutral room.
Different is Good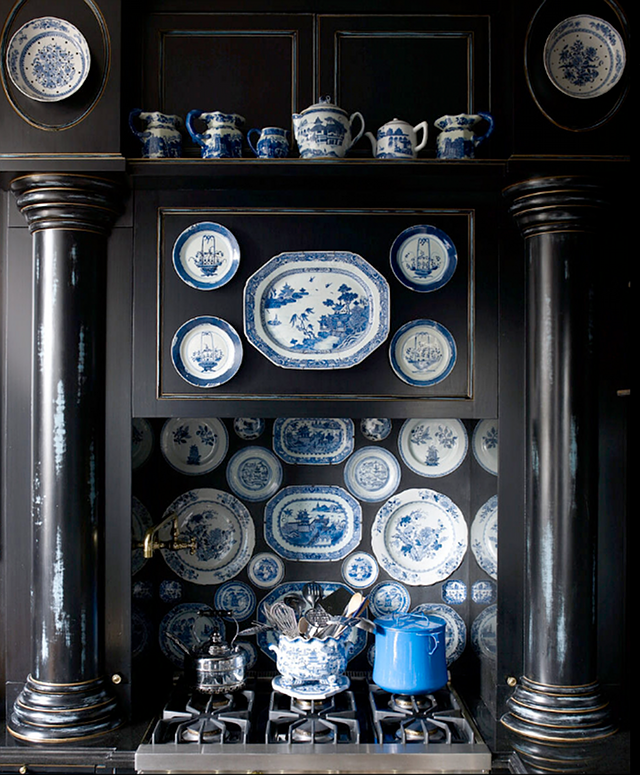 What do you think of this? So unique!
Arches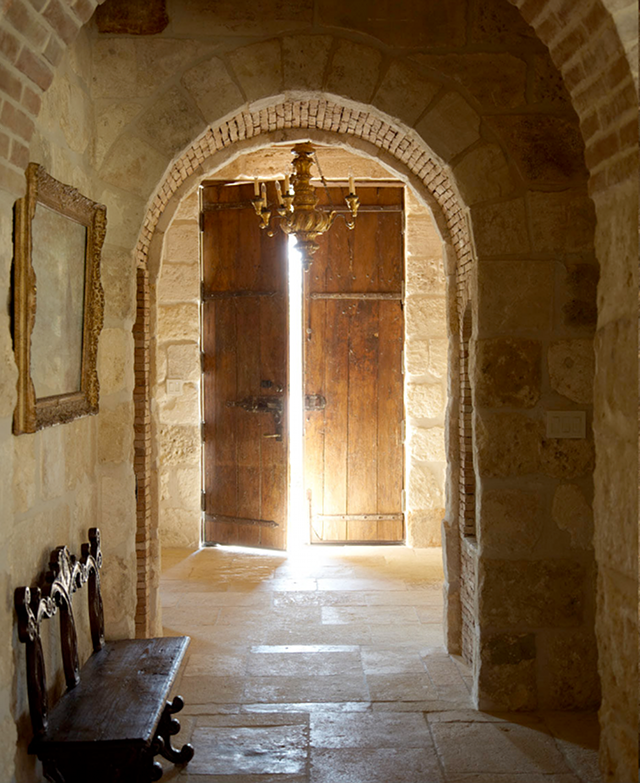 Perfect entryway!
The Cave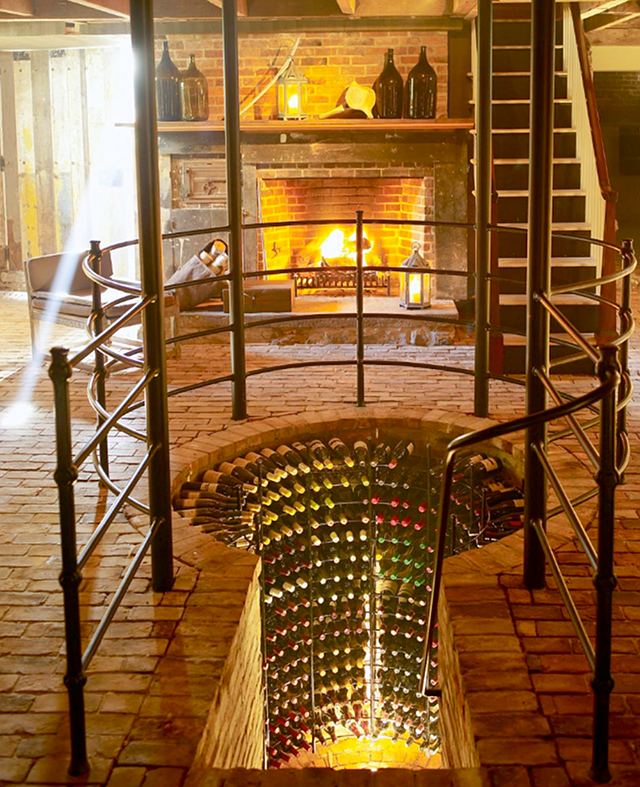 If I ever feel the urge to have a wine room, this will serve as inspiration.
Daybed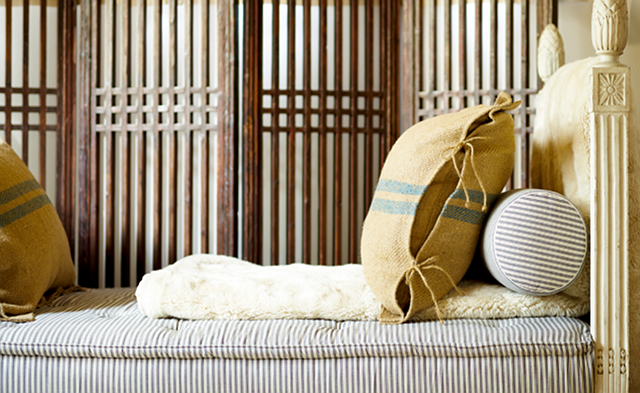 I'm huge fan of daybeds. This one is so charming!
Guitar & Lanterns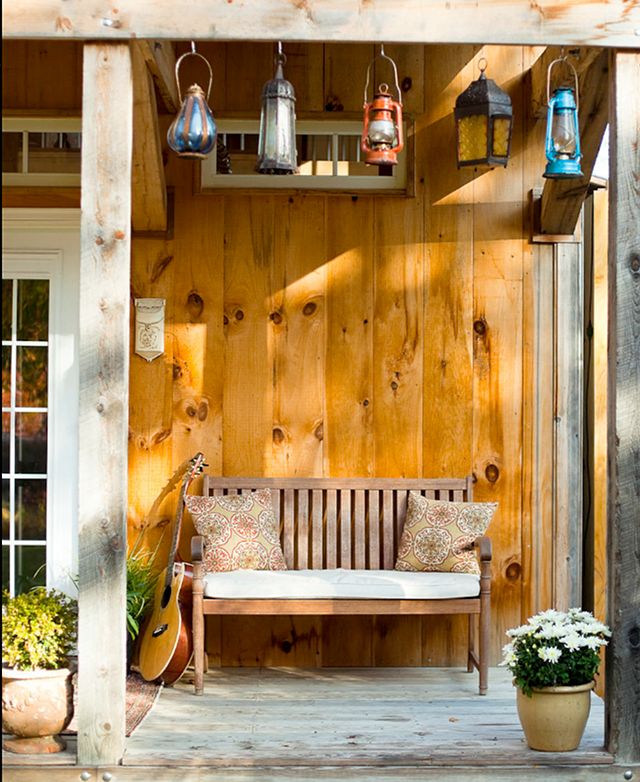 I adore the lanterns.
Night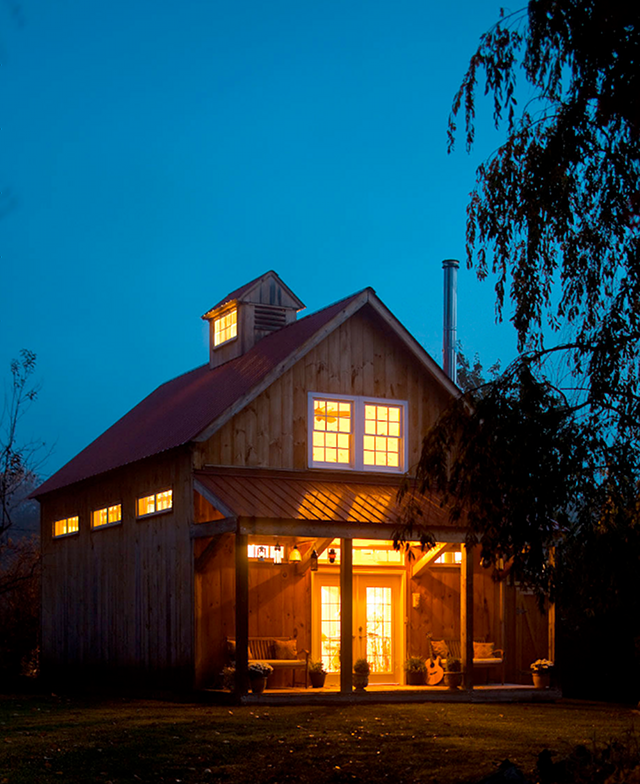 The same outdoor area during night time.
Shade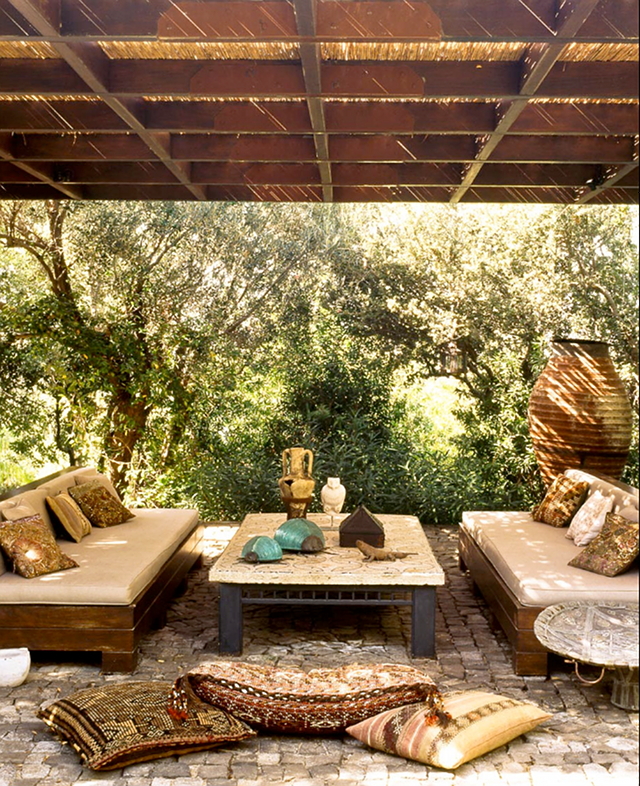 Some people and some shade on a warm day. This outdoor area is just great!
Trees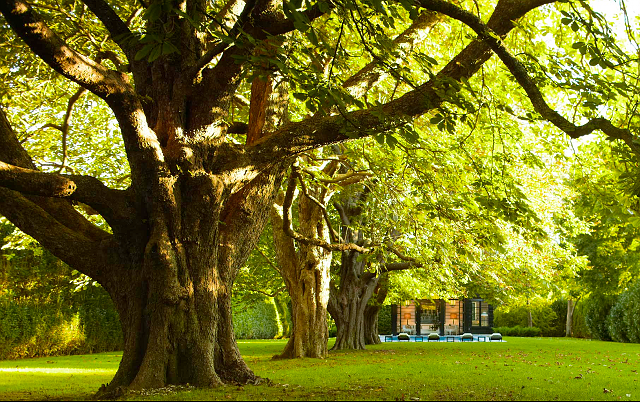 Gorgeous trees and beautiful shades.
Garden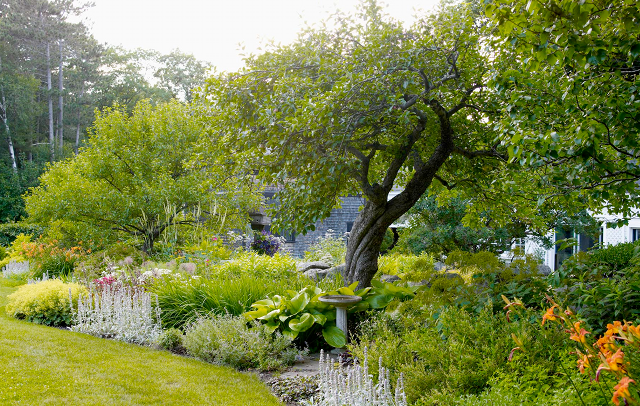 Lush gardens.
Best Friend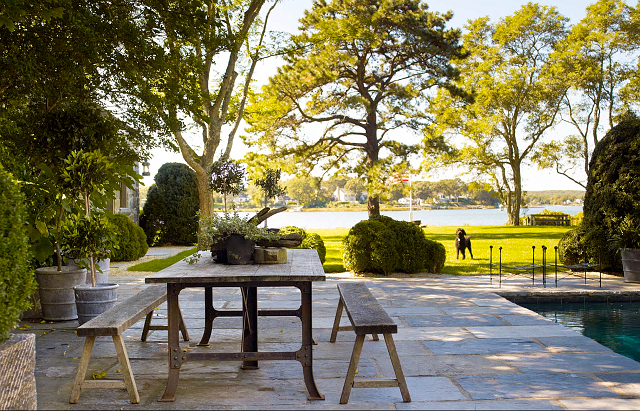 A perfect backyard.
Pool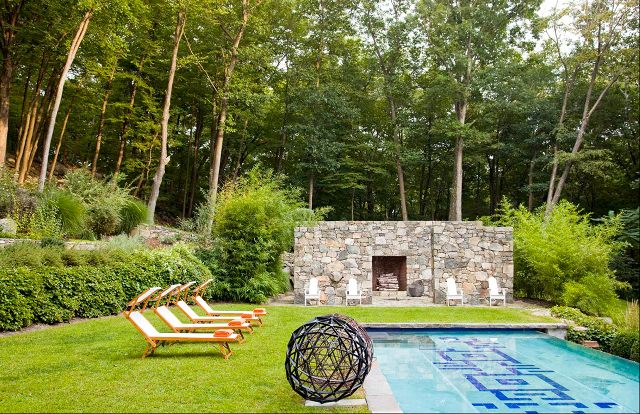 I always love a private backyard, especially when there's a pool.
Pink Day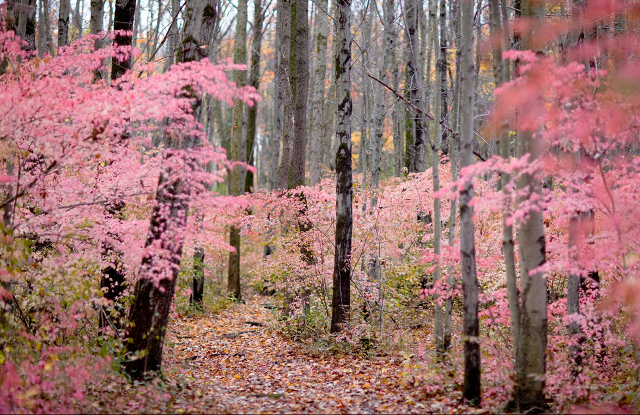 Stunning photo!
I really hope you've enjoyed all the pictures by Eric Piasecki. Make sure to visit his website for more inspiration.
Did you have a good weekend? Mine was a sunny one. We went to the park with the kids and it was pretty nice. I love being in contact with nature, walk between the tall trees, breathe some fresh air, feel the wind around me. Days like those always rejuvenate my energy and give me some calmness. 
Wishing you a very relaxing and calm week.
Thank you for your visit today and come back tomorrow to see our "Cottage of the Week".
Make sure to enter our Newest Giveaway!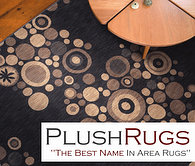 Have a wonderful day, my friends!