Posted in:
Colorful Interiors
,
Interior Design Ideas

4 comments
Like everything else in life, some interiors need to be truly seen to be understood. Meaning, you need to take some time to look at the details, at the choices that were made. Every room in this post has something unique, something special. They aren't the usual interiors we often see around on the internet or in magazines and that's why I'd like you to observe them.
Try to find things that grab your attention, an idea that might be interesting for your own home or maybe something new that you haven't seen before and could use in the future.
Interior design ideas are not here to be copied but are meant to inspire. And I hope you feel inspired today.
Are you ready to start "pinning"?  Come follow me on Pinterest/HomeBunch
Dark Night
This den feels mysterious and chic.
Black
Beautiful textures.
Kitchen
A very unusual design, but it works for a small space.
Butler's Pantry
I like the mix of mirrored backsplash and marble countertop. The light fixture brings some sparkle to the space.
Round
Circled inspired.
Dining Room
The artwork brings life to this dining room.
Gray
The opposite side feels more serious.
Snake
Isn't it fun?
Eight
This living room has two distinctive sitting areas and it's great when entertaining a large group of people.
Living Room
This home is full of personality.
Art
The color palette is truly inspiring in this home.
Mustard & Gray
The mustard and gray pillows are perfect for each other. Great combo!
Dining Room
The mix of elements are very intriguing. Glamour was added with the oversized mirror, chic chandelier and stunning ceiling details.
Viewing
Elegantly designed. I especially like the corner chaise and the views.
Classic & Unique
I love the classic choices with the unique tile designs. I probably would make it a little different, but I like the idea.
Modern
Use two large sofas facing each other for a cozy feel.
Dining Room
I like the idea of using two benches when using an oversized dining table.
Island
The island is used as a table when not in use. Notice the stools surrounding it.
Master
When everything has the same color base, it's fun to change a little with one unique source of color.
Snow
Who wouldn't want to be in a warm tub when looking at that view?!
Four
Look closely: this is not an average bulk bed! This custom bunk bed are for four people and has light fixtures for each person.
Living Room
The fireplace and the views are the focal points of this room. The TV almost "disappears" into the wall and it has a sleeker look.
Dining Room
This is the kind of decor that does not compete with the architecture and views. Notice the lucite chairs and the light fixture.
Kitchen
Choosing the right light fixture above your island is essential to the overall look of your kitchen.
Office
Plenty of space is offered thanks to the custom designed desk.
Curves
This eating area is very unique and it would be fantastic in an apartment. The light fixture is outstanding!
Creative
Use pendants instead of lamps to have more space on your side tables.
Brushes
Isn't this one of the most unique bedrooms ever?
Stuck in the Middle
Architecturally interesting.
 Play
Don't be afraid to play with art and different textures.
Float
Notice the built-in and the floating desk. I love this seamless look.
Books
I love this reading nook. This would work in bedrooms, family rooms, dens and even at the end of a hallway.
Exteriors
A courtyard becomes more inviting by using vintage furniture covered in outdoor fabric.
Hug Me
A little too minimalist for my taste, but love the architecture of this room and the light fixture accentuating it.
Color
Bring some unexpected color into your interiors. Have fun with it!
Bathroom
A very open bathroom. I especially like the slate wall and floors that separates the shower from the rest of the bathroom.
Bath
Rustic, sexy and inviting.
Night
I love the idea of displaying plants like this. Great for small spaces or you also could create something similar in a patio.
What are your thoughts on this Pinterest Fuel? Did you have fun seeing all of these unique interiors? I think we could find some really great ideas here and I hope you found them to be refreshing!
Which one are you 

pinning

 today?
All pictures from Interiors Magazine.
Thank you so much for taking the time to be here today.
Have a wonderful day, my friends!!!
xo
Luciane at HomeBunch.com
Interior Design Services within Your Budget: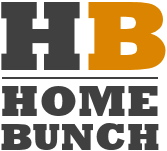 Come Follow me on 

Come Follow me on 

Get Home Bunch Posts Via Email: 

Contact Luciane: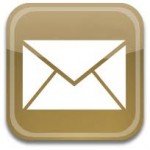 Source:Interiors Magazine

Posted in:
Colorful Interiors
,
Interior Design Ideas

4 comments