Have you ever thought of living in a place where you don't see neighbors, where there's no honking and sirens awaking you during the night, a place where all you see is nature and the noises you hear are birds singing or soft music playing on your radio? Have you ever thought of living in a secluded area? For many of us, that would only work in our dreams, but what if your had the opportunity to live in a house like this one? Wouldn't that be the ideal kind of life? Wouldn't you call it "peace"? The more I see this home, the more I want to be there.
This home is on a private 11.7 acre peninsula in Kiawah Island, with views of the Atlantic Ocean, the Intracoastal Waterway and the beautiful Kiawah River. It was designed by Shope Reno Wharton of Norwalk and the interiors by Jackye Lanham of Jacquelynne P. Lanham Designs in Atlanta. This home offers so much in its 15,000 sq.ft. 7 bedrooms, 9 bathrooms, walnut floors, wood moldings made of mahogany and reclaimed oak, all elegantly done with gorgeous fabrics of washed linen and soft palettes.
This home is truly one to dream about…
Aerial View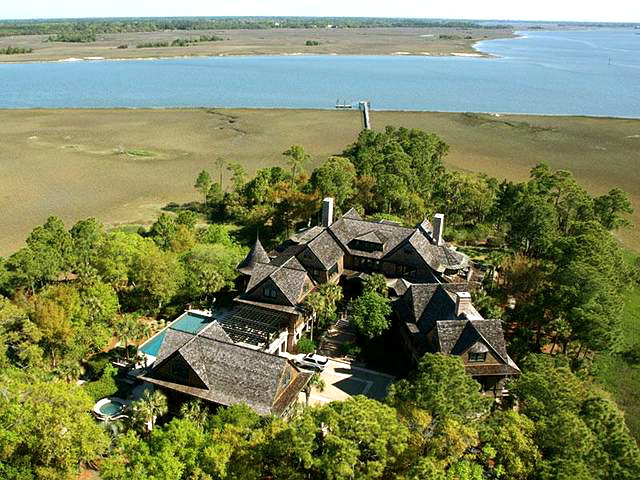 Nobody around… just trees and those you would invite.
Welcome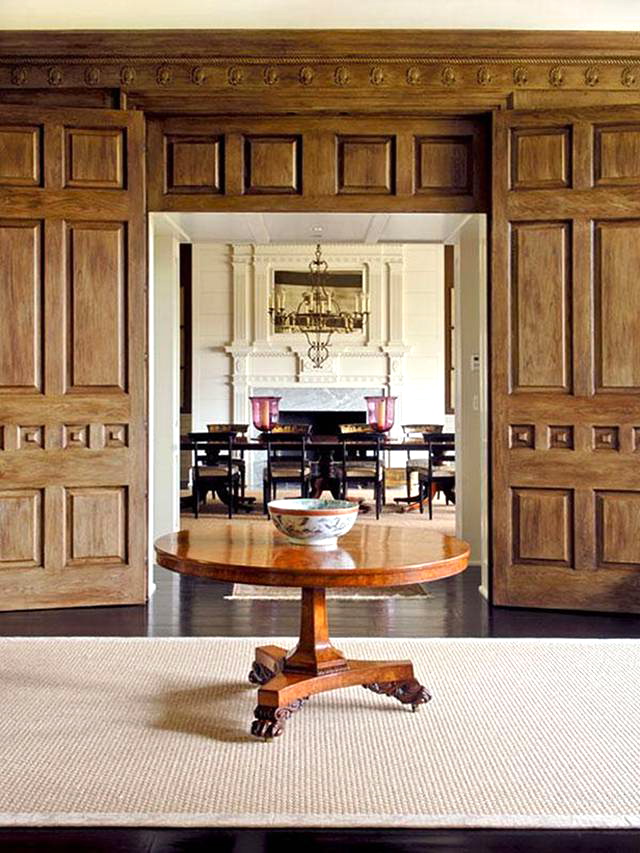 Gorgeous in every detail and material.
Dining Room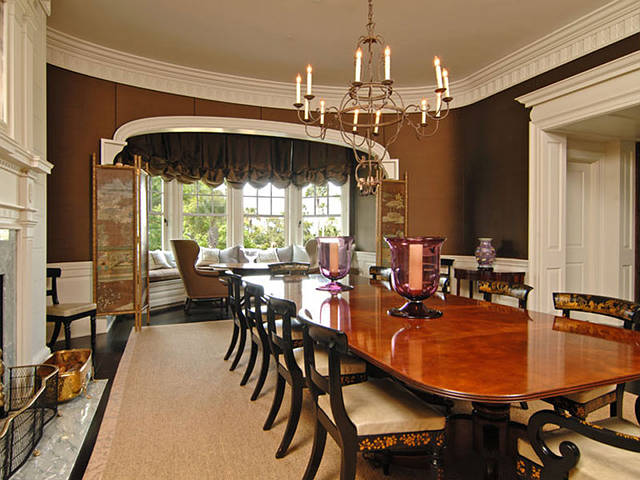 Classic and elegant.
Kitchen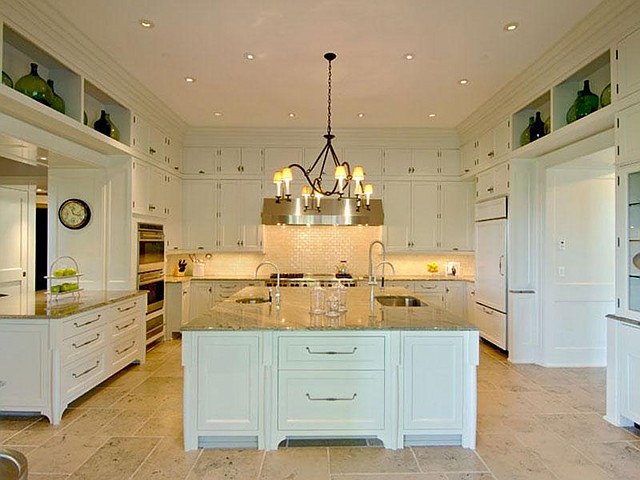 This is a timeless kitchen and I would never get tired of this space.
Sunroom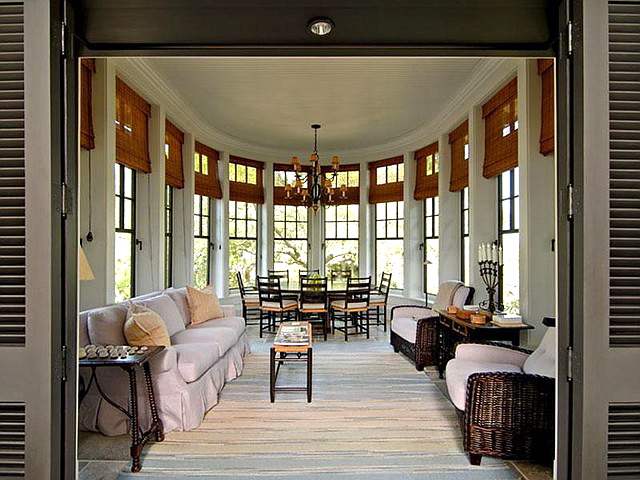 Yet another great place in this home. I simply love sunrooms and this one is full of charm.
Family Room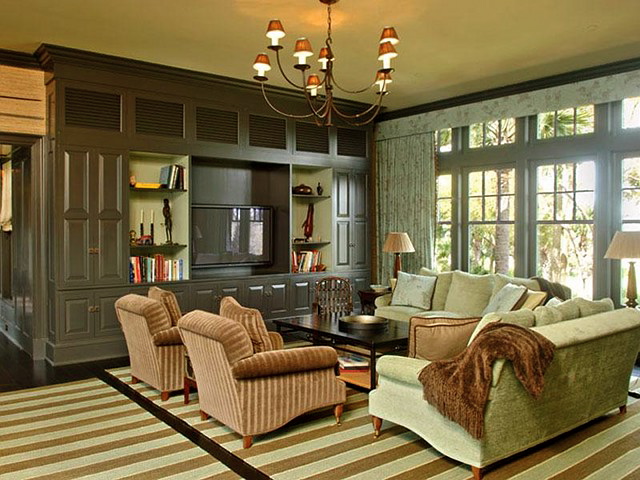 Comfortable as it should be.
Hallway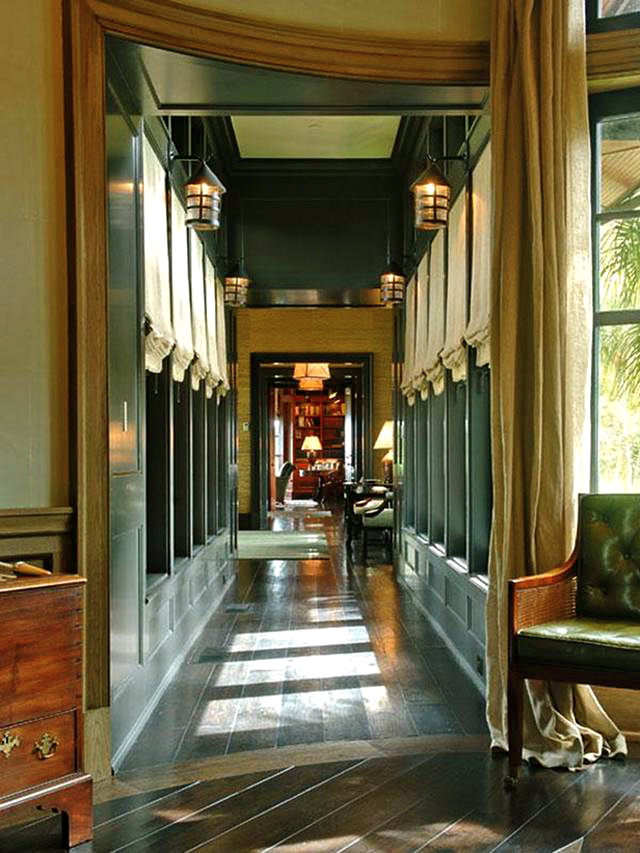 You fall in love with this home for its uniqueness and timeless materials.
Master Bedroom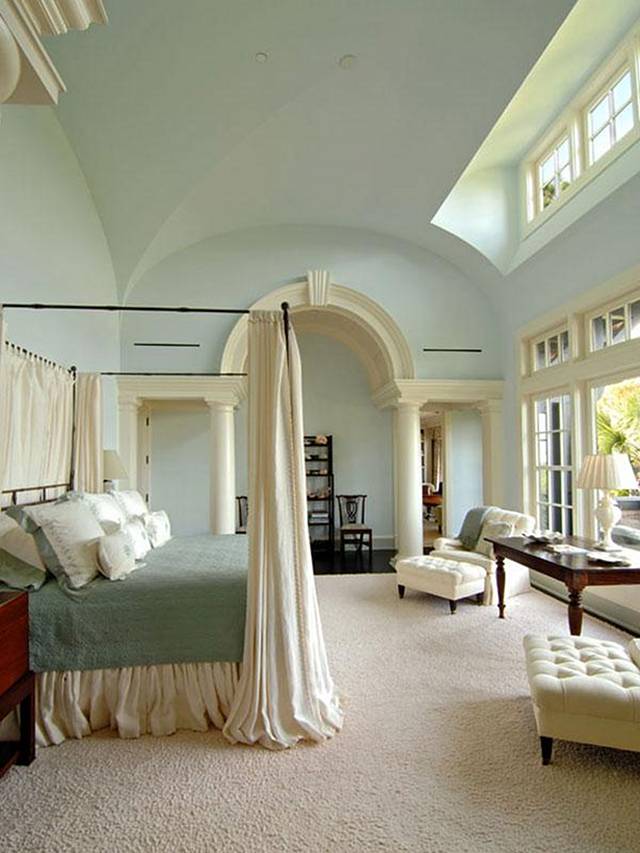 I love the architectural details on the ceiling, the color is perfect and the furniture is delightful.
The Other Side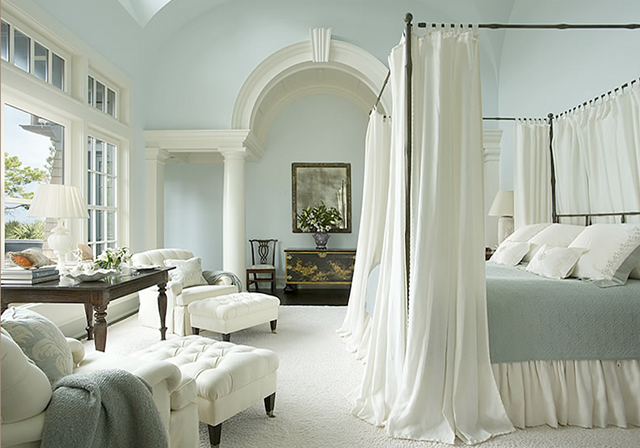 One of the most beautiful bedrooms I've posted. One of my favorite, for sure.
Master Bathroom
Outrageously chic.
Outdoors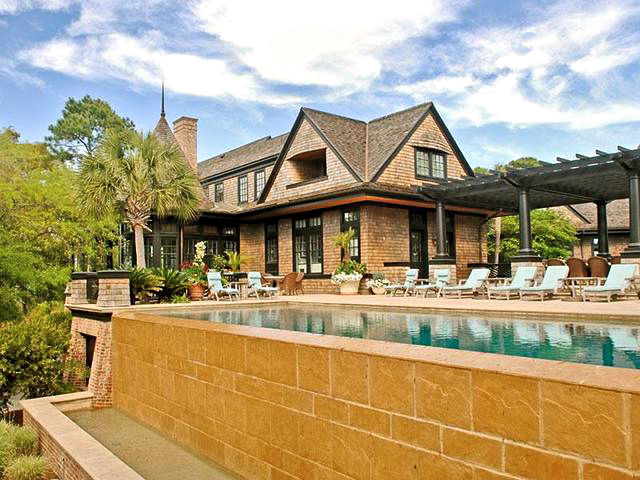 As beautiful as inside.
Family Time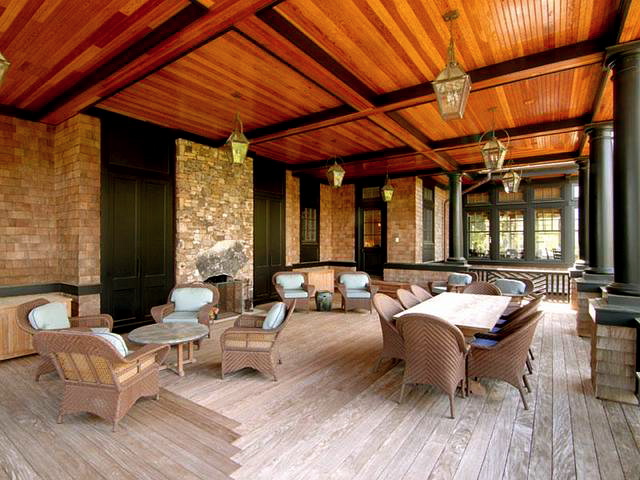 How wonderful would it be to spend your summers here, huh?
BBQ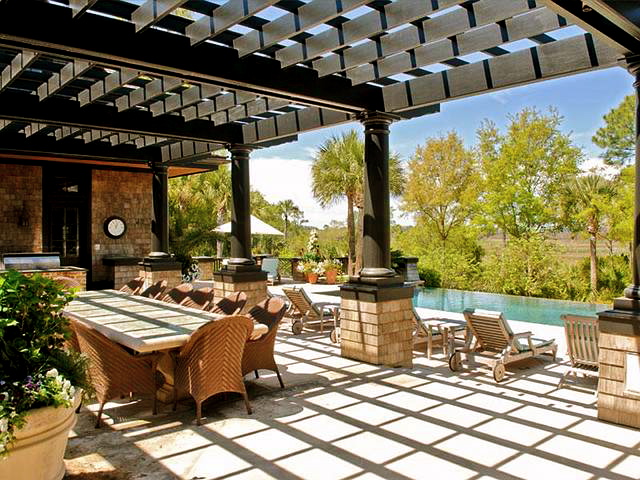 Imagine having a BBQ party here. Have I told you my husband prepares the best cheeseburger ever? Wow, I'm hungry now! 🙂
Paradise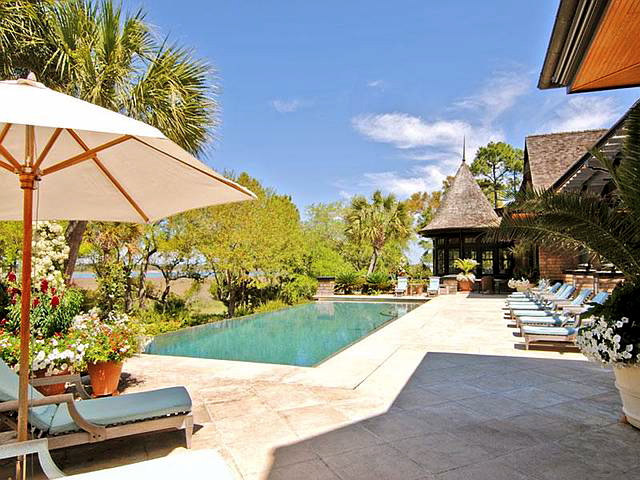 A perfect home with the perfect backyard.
Privacy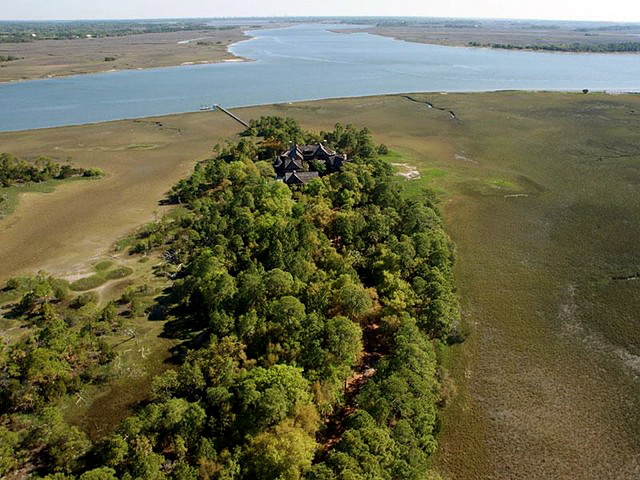 Only you and your dreams.
Isn't it an amazing home? I simply love finding places that makes me wish I was there. Too bad I'd have to have $29.0000.000 to own it! Yes, sorry… that one broke my heart also! 🙂
Soon, I'll be going to my doctor to hear my baby's heart for the first time. I'm so excited and my kids and husband are coming with me. Actually, to be fair, we are all super excited! It's so wonderful to see my family growing, especially because I moved to this country by myself and had no family here. Now, we'll be the 5 of us. I feel blessed, truly blessed. Tomorrow I'll let you know about the doctor's appointment, ok? 🙂
Have a wonderful day, my dear friends.
xo
Luciane at HomeBunch.com
I Can Help You with Interior Design: HB's Design Service.
Come Follow me on Twitter: Twitter/HomeBunch
Sources: Pricey Pads, Daniel Ravenel.