Australian Online Magazine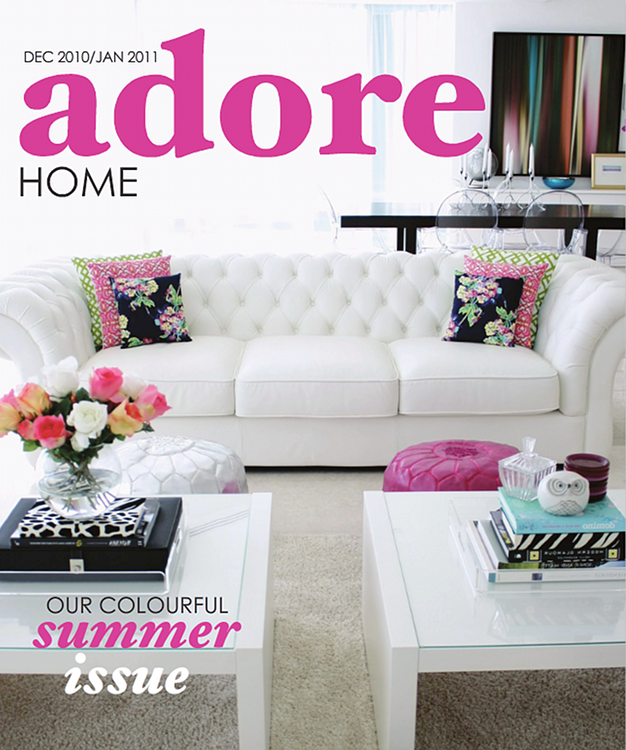 When I was approach by the publisher of this very smart magazine, Loni Parker, I must confess that I didn't know anything about Adore Magazine yet, and I just felt so lucky to get to know it because it brought so many great ideas and inspirations to me and I felt like sharing it with you.
The publisher Loni Parker decided to create the first online only magazine in Australia because she felt she wanted to feel inspired once again. She was craving a new look for the interior design world, so she launched Adore Magazine in October of 2010. What I think is great about this magazine is that everything that's published is linked to the product's site, so if you decide to buy something you like, you just click and it's done. There's no searching or googling. It makes things much easier and faster.
As you virtually flip the pages of this magazine, you'll notice how much effort is put in, how much attention to the detail is expressed on each page and how beautiful it all looks.
Take a look at some of my favorite pages of Adore Home. I hope you become a fan like I did.
Elegantly Country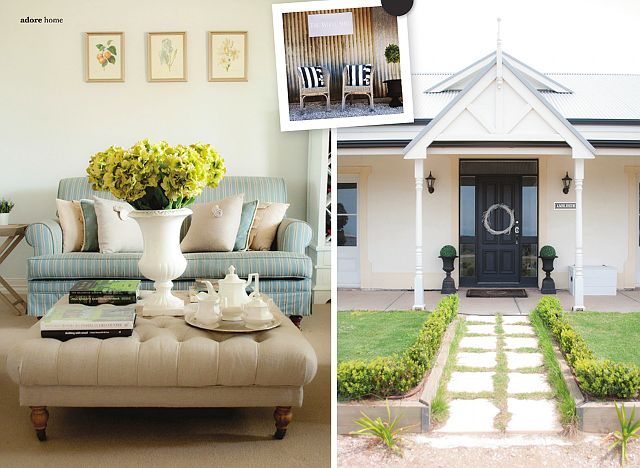 This is a delightful home inside and out.
Vibrant Design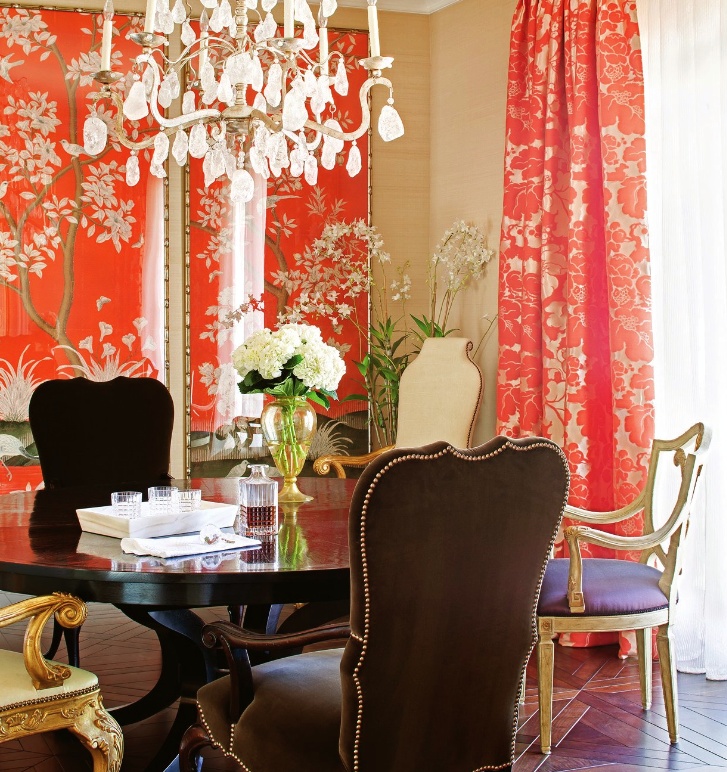 I loved this house designed by Jamie Herzlinger.
Australian Summer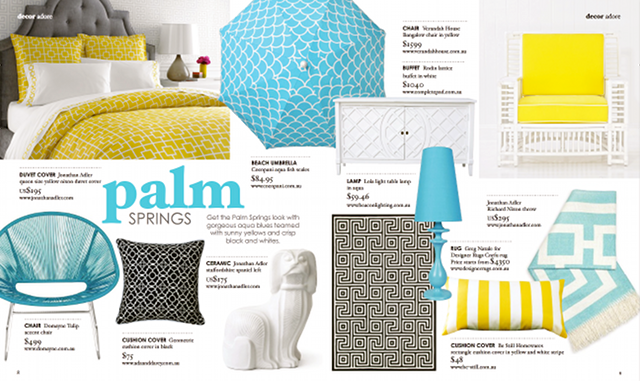 What a fun selection! Summer at any time of the year!
A Dream in the Hamptons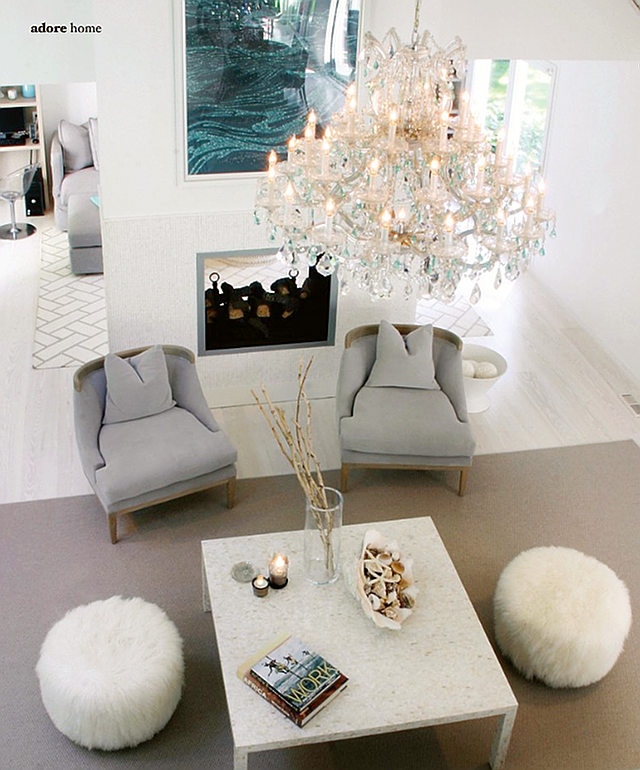 Clean, chic and fresh! Well-chosen chairs for this room, they add some comfort to an uncluttered room.
Red Christmas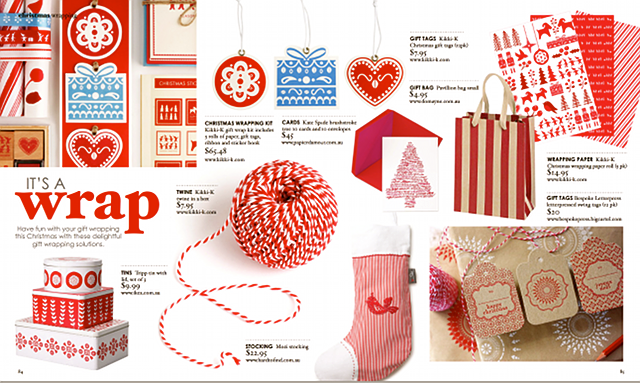 So many cute and fantastic ideas for Christmas. I love the DIY section.
Soft Sophistication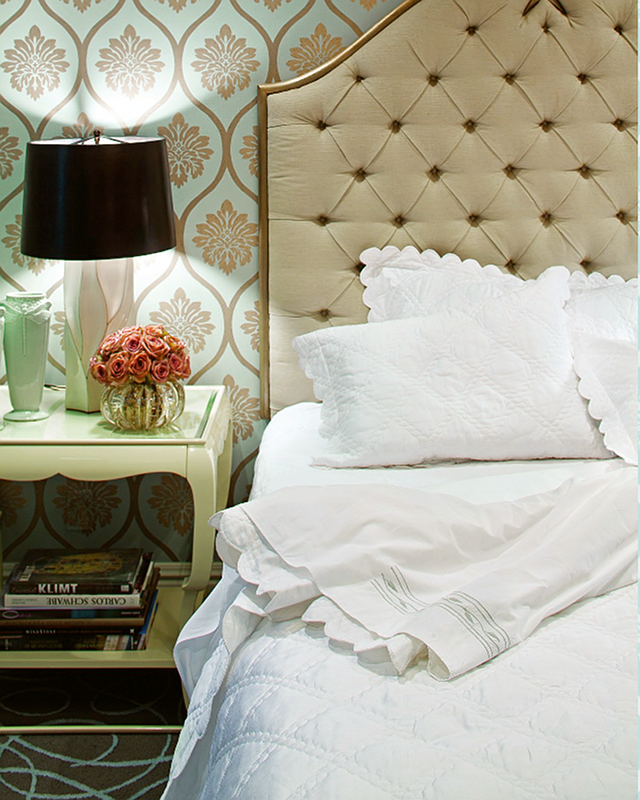 Perfect balance of texture and color.
Chic Baby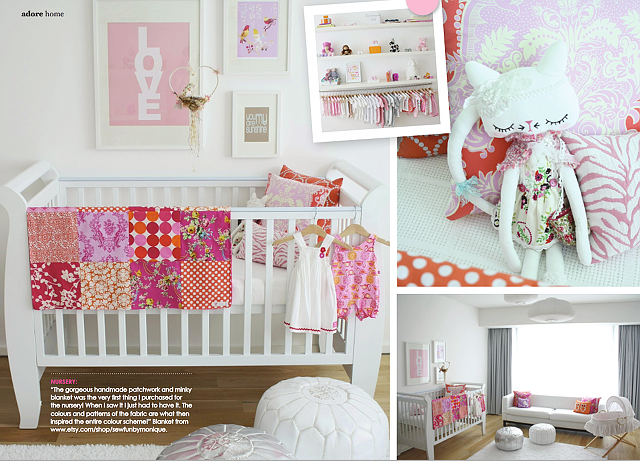 Sweet and stylish.
Modern Kitchen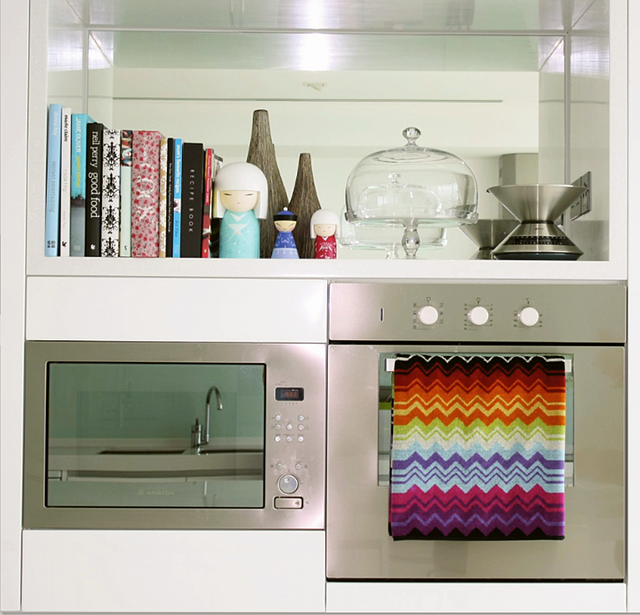 Everything is about details. This kitchen is better because someone took the time to put their personality into it.
Becoming Fabulous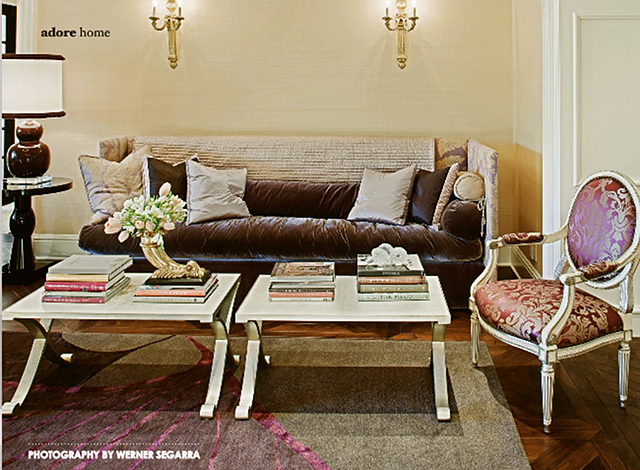 This room feels so Hollywood. Glamourous.
Ideas
You'll find at the end of each house, a page filled with ideas to get the same look. I love that!
Light Blue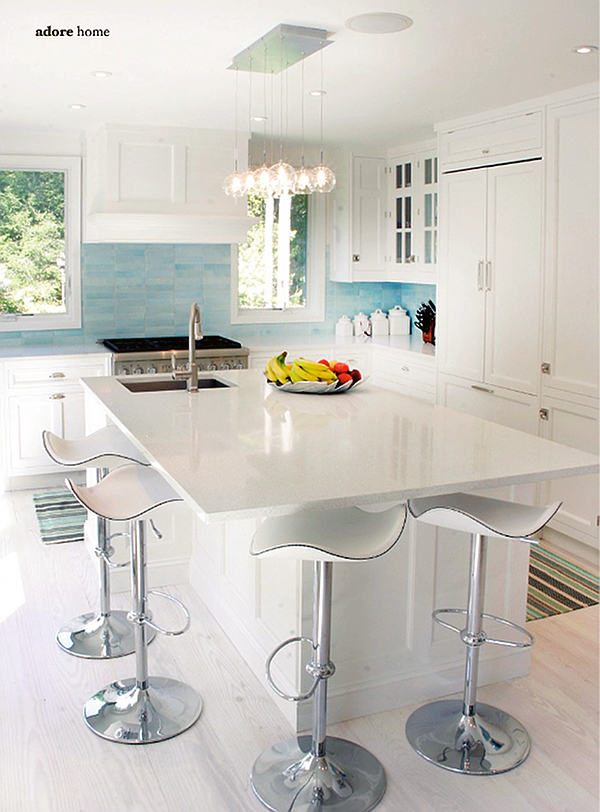 Wonderful and serene.
Butterfly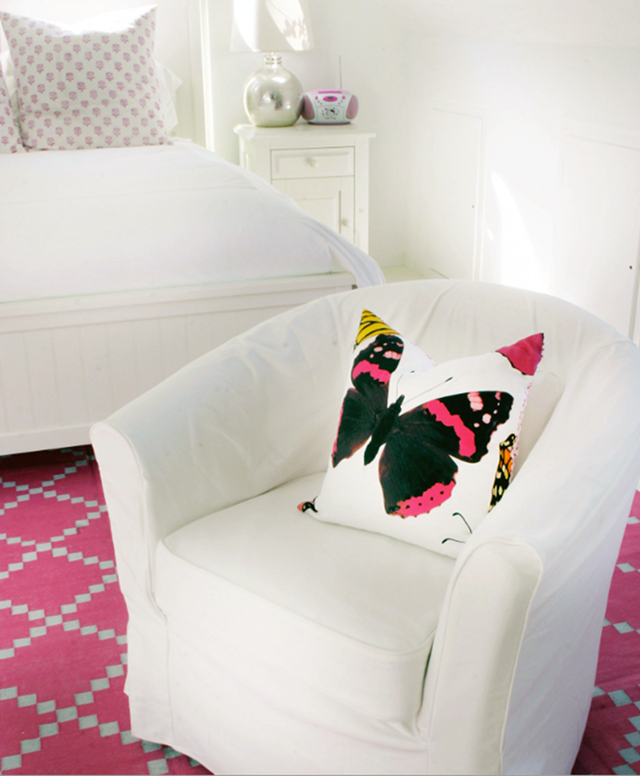 A very girly room for a feminine soul.
Heaven Above The Sea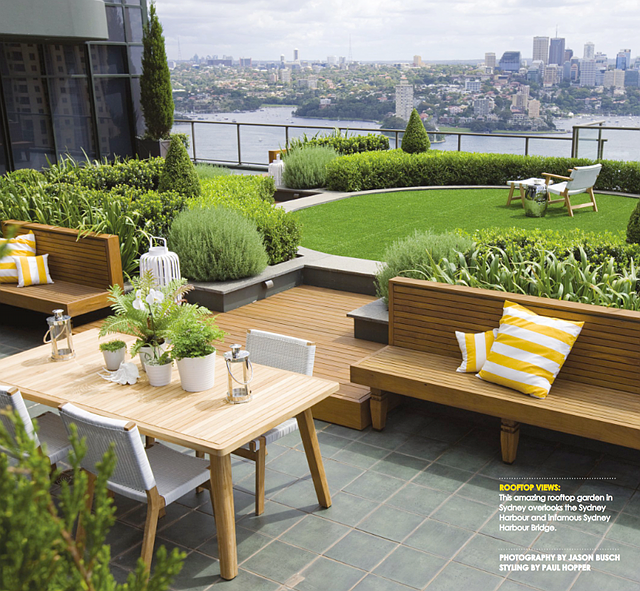 You have to read this article! It's about a rooftop garden overlooking the Sidney Harbor Bridge.. Pg 24.
Dreamy Kitchen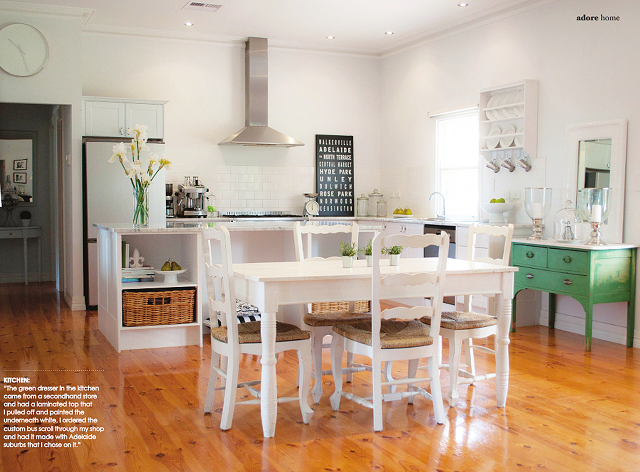 This country chic kitchen belongs to Letitia Linke, store owner of "The White Shed" in Australia. It's little wonder why she has great taste.
Smartly Done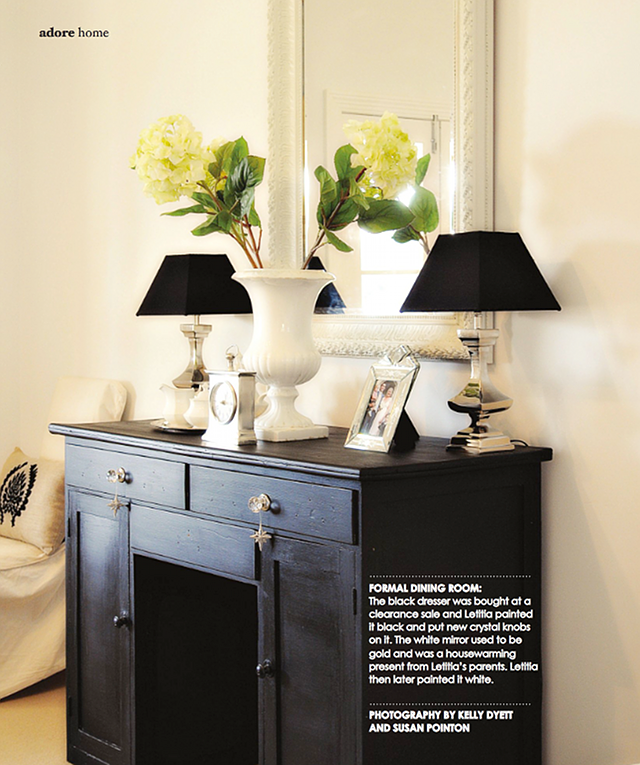 I adore this dresser, it looks divine with the white mirror.
Dining Room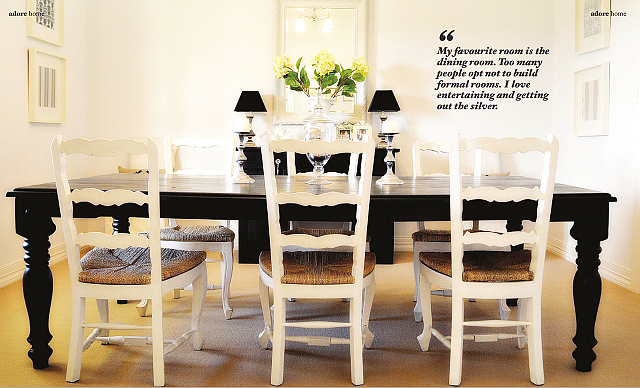 Great contrast: black table with white chairs. Very well done.
Sweet Vanilla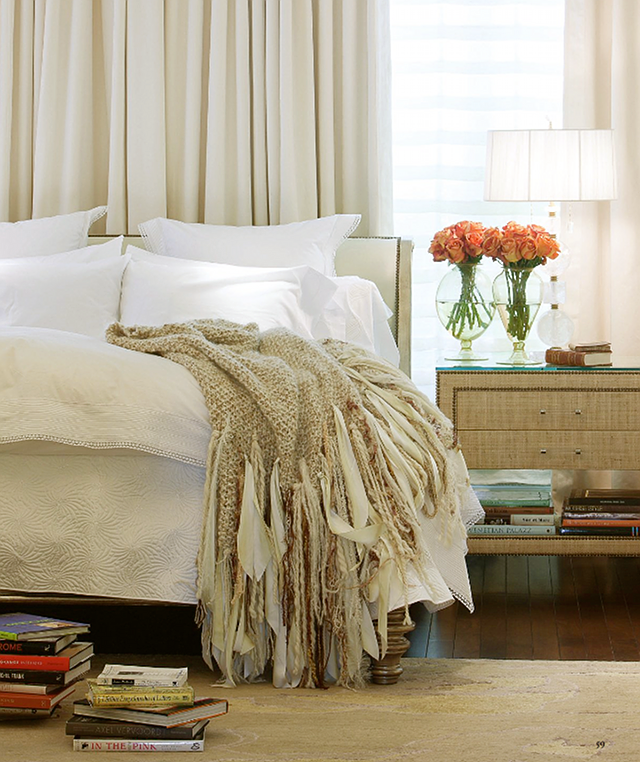 This bedroom is fantastic in every single way and I am in love with that throw. I want it! Isn't it so unique?
Oh, so "me" Kitchen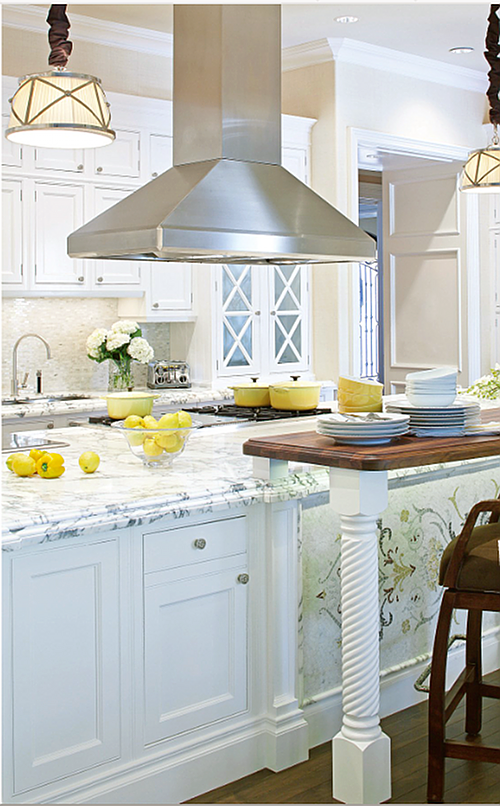 Light, airy, beautiful and at the same time "homey". What do you think about the mosaic by the stools? Isn't it lovely?
Treat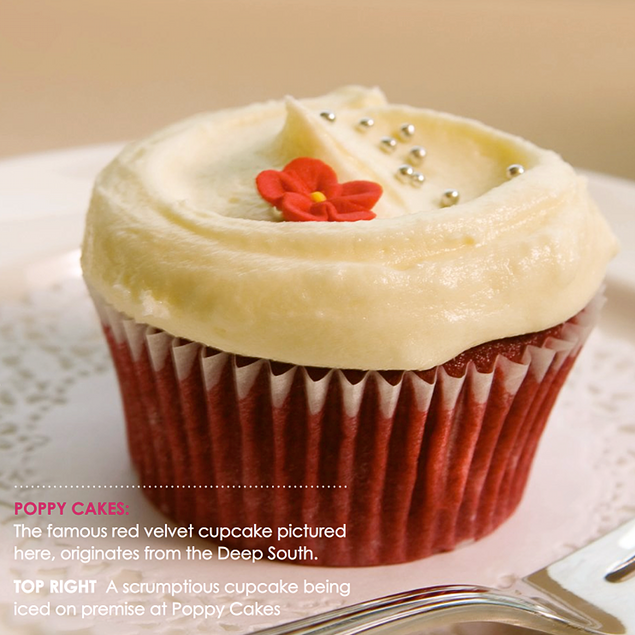 You'll also find wonderful tips in this magazine. Going to Australia any time soon? Find where to buy this red velvet cupcake. I'm craving it too! Blame Lori for that! 🙂
Pretty Woman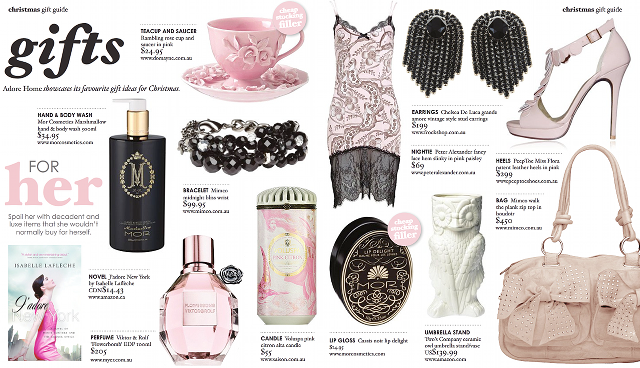 The more I live the more I embrace my womanhood. This selection is a celebration of being a woman.
To You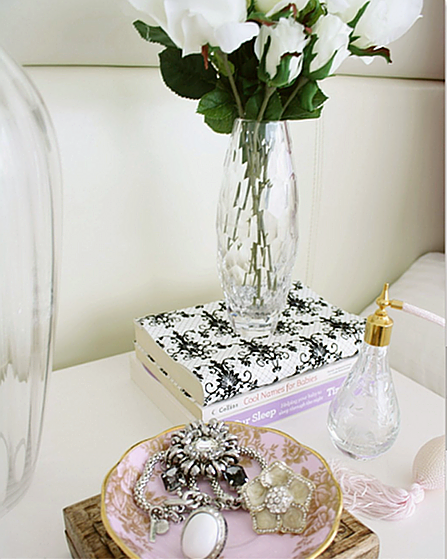 Your home should reflect who you are. Add things that reminds you of your own taste. Make your house a place that feels totally yours.
I really hope you take a look at this outstanding online magazine and come back to tell me what you think!
xo
Luciane at HomeBunch.com
Come follow me on Twitter: Twitter/HomeBunch
All photos from: Adore Home.