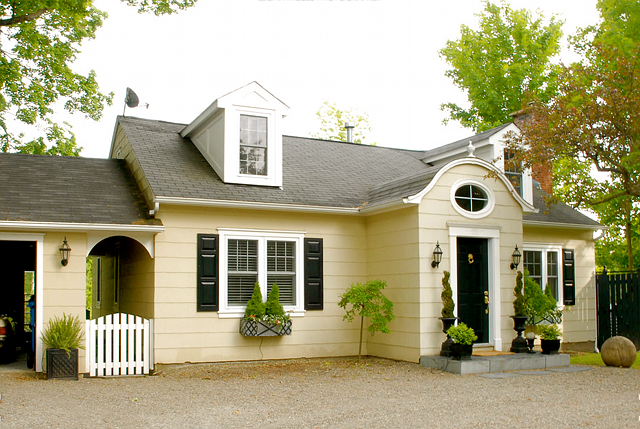 A house can be very elegant independently of its size, and this house is a great example of elegance, comfort and beauty in a very fair square footage. Living in North America, we're used to have extra space for everything and extra rooms in our houses. Usually we think that bigger is better. But even though I live with 4000 sq ft under my roof, I'm starting to realize that it's not the size that makes a house comfortable, but mostly the usage of it and how it's elaborated.
This beautiful house is located in Nowlton, Quebec, Canada and it was decorated by Canadian interior designer Scott Yetman. If you've read my blog for a while, you might remember a post that I've made not too long ago about this great designer (you can read it here). Scott Yetman is well-known here in Canada and I must say that he's one of my favorites because he really knows how to blend elegance with practicality. I always enjoy seeing his work and it's no different with this house.
Images by Photographer Leona Mozes.
Come take a look and let me know if you like it!
Welcome!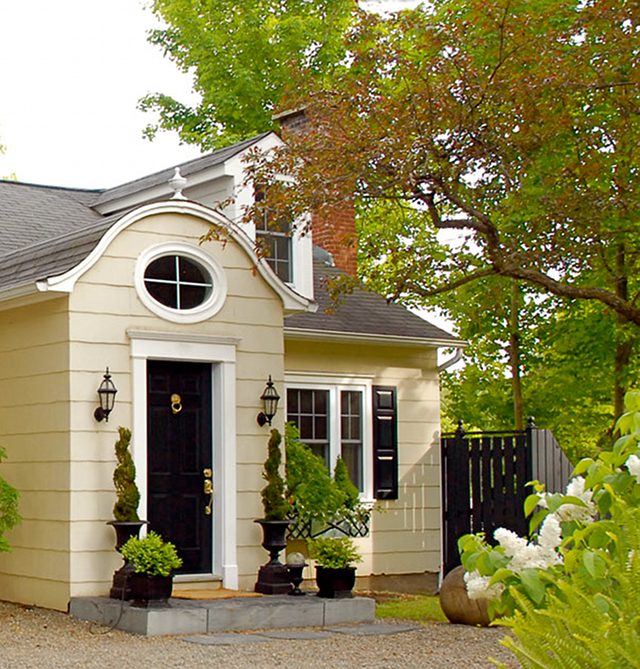 A dramatic entrance is always welcoming.
Making a Statement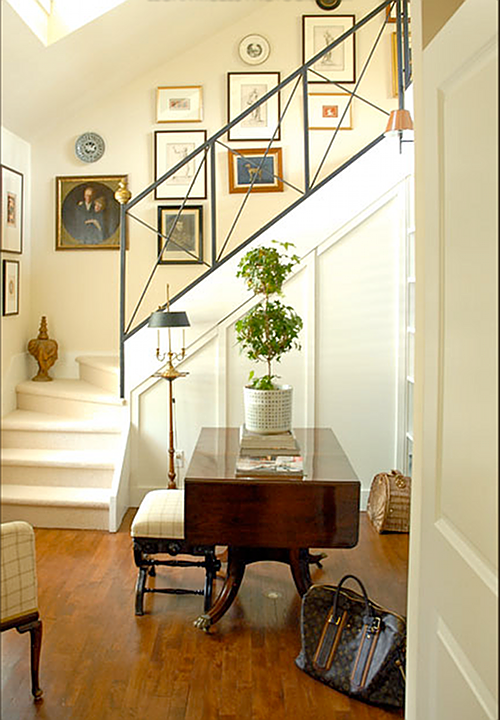 A perfectly elegant foyer.
Inviting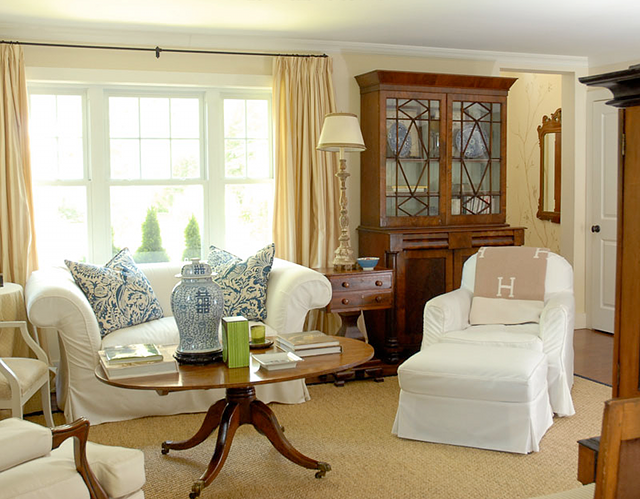 So pretty! I love the white couch and chairs, the blue pillows add some color to this room but keeps it very neutral and calm.
Proportion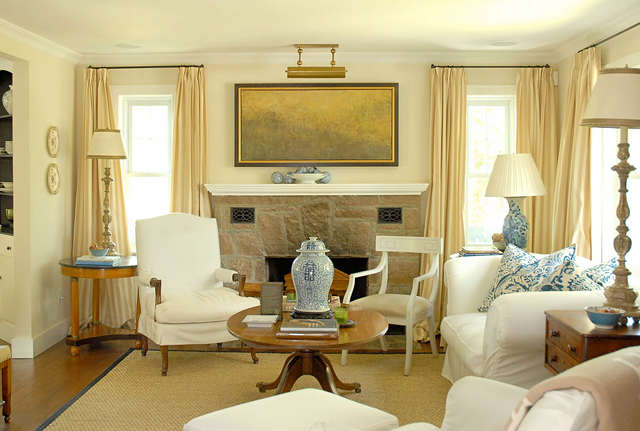 The tall lamps and hanging the curtain high, close to the ceiling, makes this room feel tall.
Hues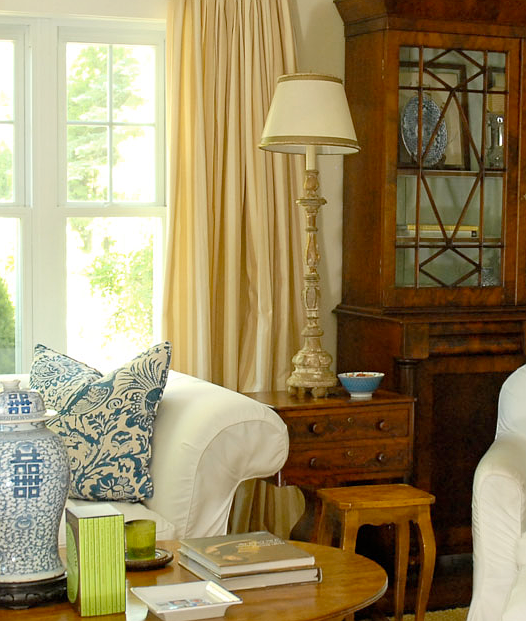 All the furnishings work really well together in this room and I'm in love with that pillow!
Pretty & Traditional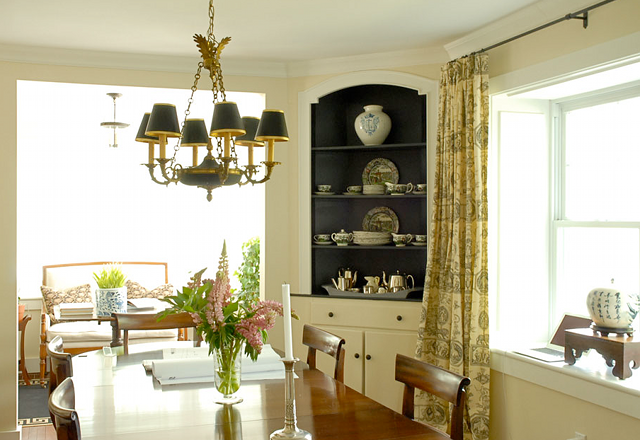 A traditional dining room doesn't need to be boring. Gorgeous old-charm feel.
Oh, so Darling.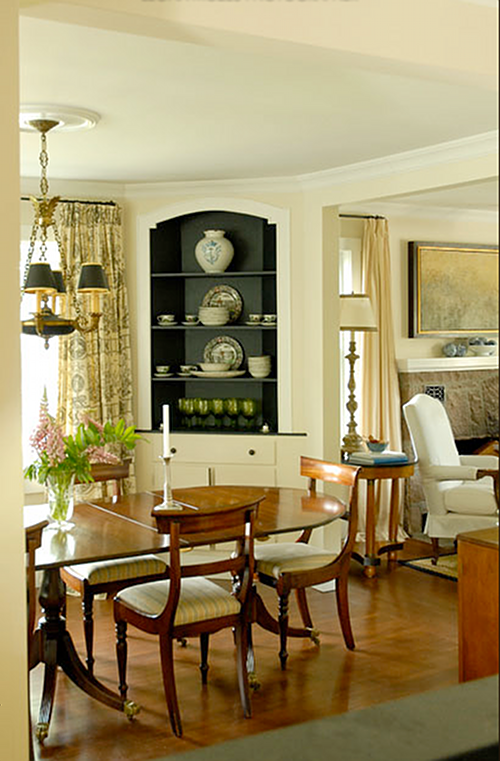 I really like the furniture in this house. Do you prefer this dining table or Michael Jordan's? Remember that?
Kitchen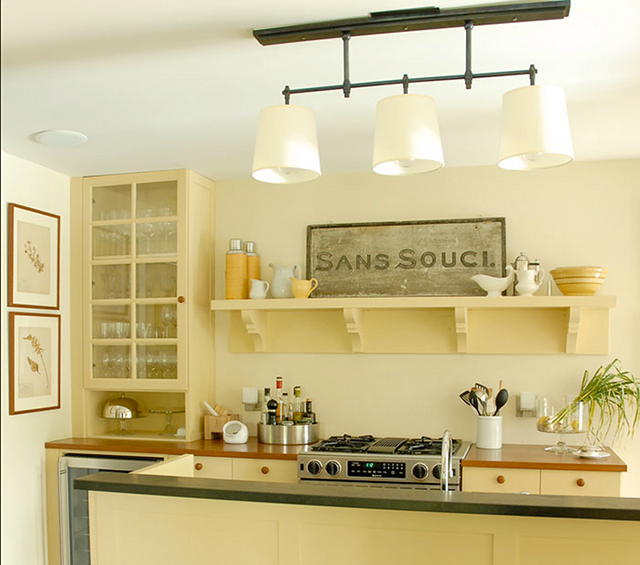 I simply fell in love with the simplicity and elegance of this kitchen.
Sun Rays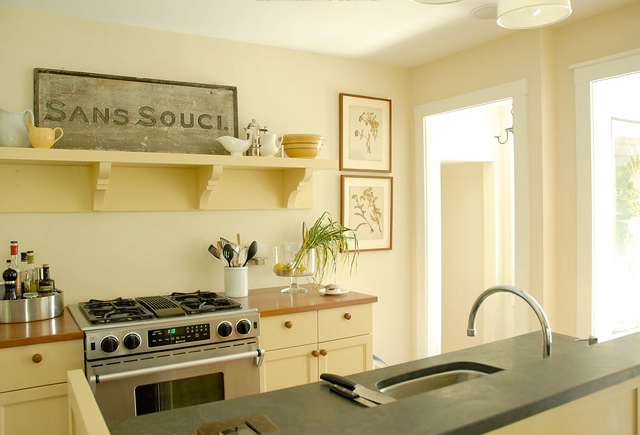 It's not big in space but it's big in beauty. The soft yellow on the cabinets is really perfect for this sunny space.
Eat at Home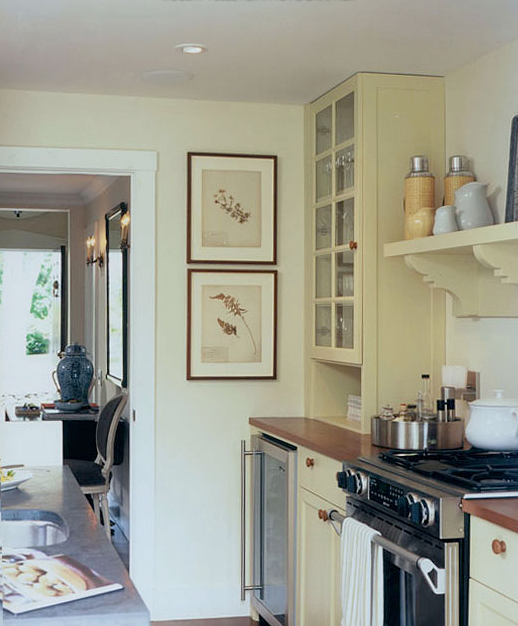 That stove adds so much to this kitchen.
Snack Time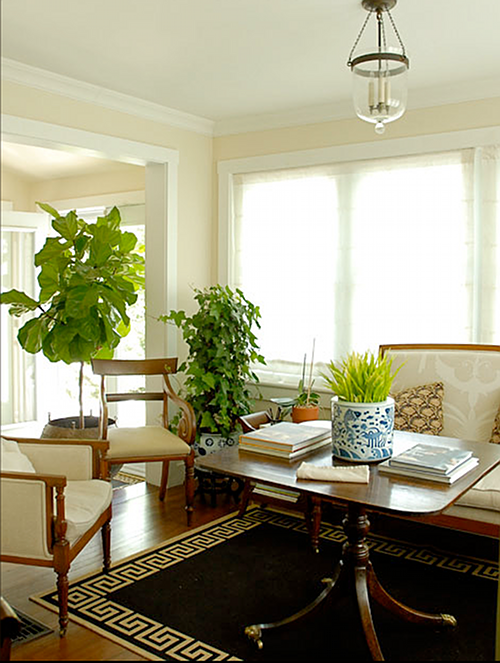 Very comfortable and chic.
Soft & Sweet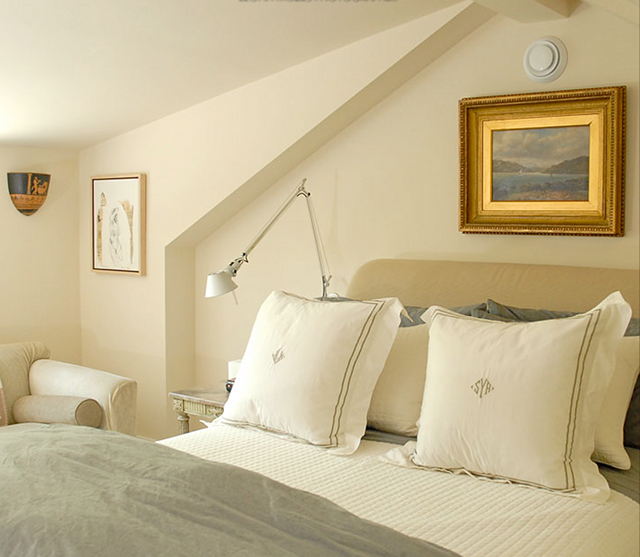 I just want to jump in and sleep for a long time…
Letters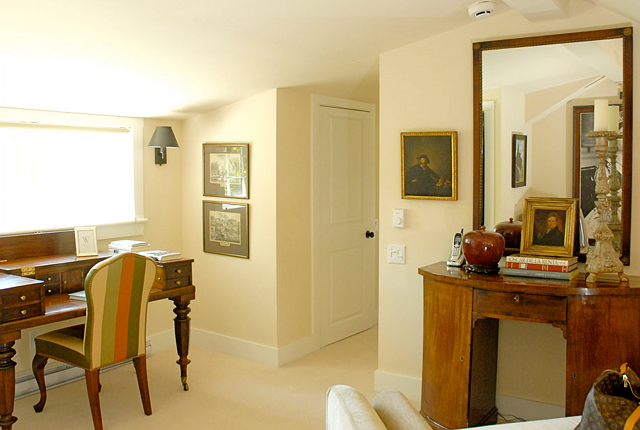 A desk… oh, what a divine desk that is!
Any Summer Day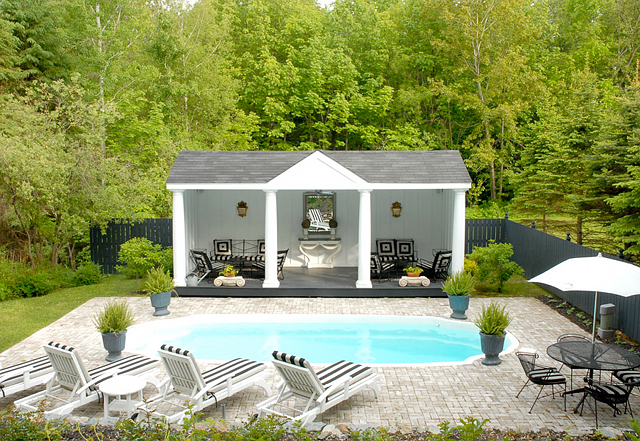 Truly outstanding! Who wouldn't love to have an oasis like this in their backyard? I'm loving the dark fence and black & white cushions.
Did you enjoy this post? I hope you had fun with it!
Now I'd better stop looking at the picture above or I'll be missing summer even more. 🙂
Have a Blessed Day!
xo
Luciane at HomeBunch.com
Come Follow me on Twitter: Twitter/HomeBunch