Yet another celebrity trying to move on and move out. If you remember I've posted last week about Jessica Alba's house. Now, I've just found out that Charlize Theron is also trying to rent her house. The beautiful Academy Award winning actress Charlize Theron and and her partner of years, Stuart Townsend split back in 2009 and now she's trying to rent the house they once lived together.
The house is on a private beach of La Costa in Malibu and it's fully furnished. It has 3 bedrooms, 3.5 bathrooms and approximate 2,095 sq/Ft.
Originally the oldest home on La Costa, it has since been updated to satisfy her taste. Charlize and Stuart bought this house in January of 2003 for $3,495,000 from actor Steven Weber.
The decor is very fun, eclectic and I think it's totally suitable to this place. It feels that a real person lives here and uses all the rooms. It doesn't feel to me that the house was done to be on magazines, it's done to be lived in. This is the kind of house that appeals to me.
If you're wondering how much you need to pay to live here I will tell you. It's $30,000/month, which isn't uncommon for waterfront houses in Malibu.
The Beach House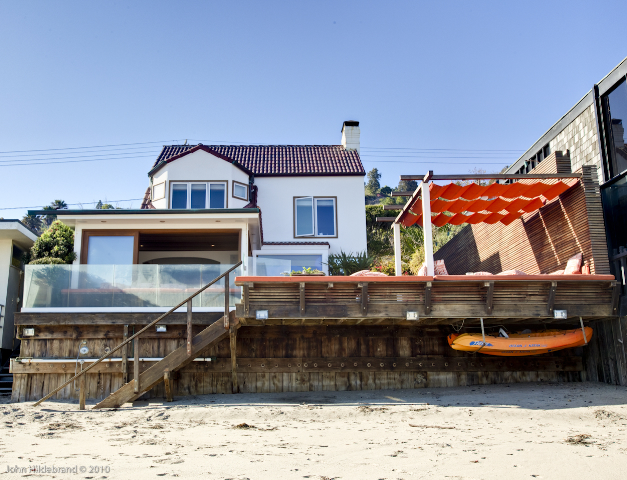 This house is full of character.
Squeezed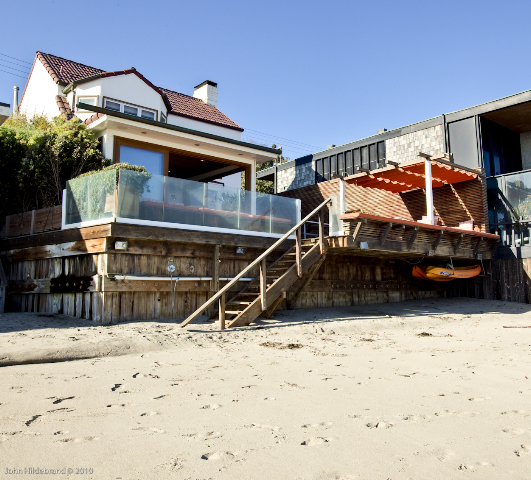 Mostly of the lots in Malibu are really small.
The Reason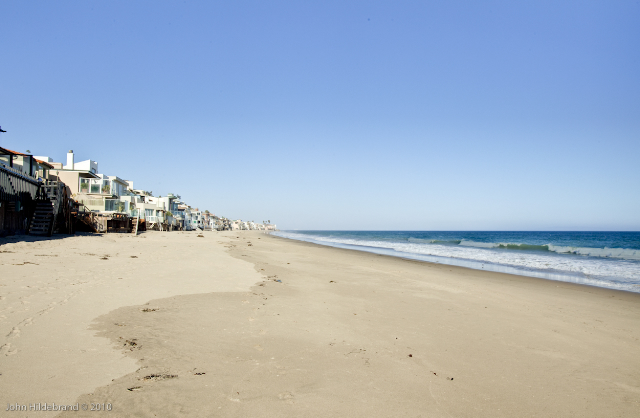 That's why everybody wants to be there. It's the place to see and be seem.
Ocean Views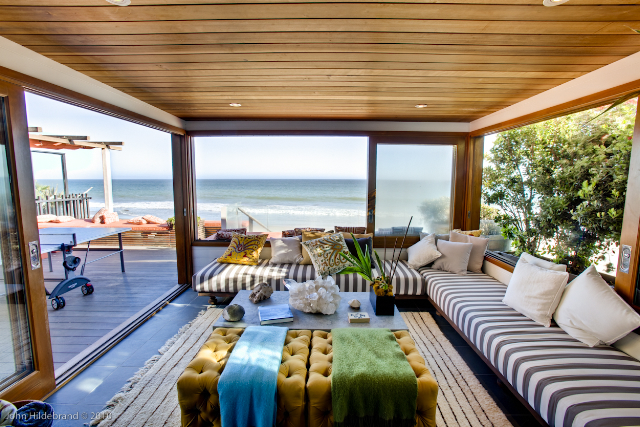 This is fantastic! It's definitely small, but it's well designed. It would be so relaxing to sit there and watch the waves.
The Living Room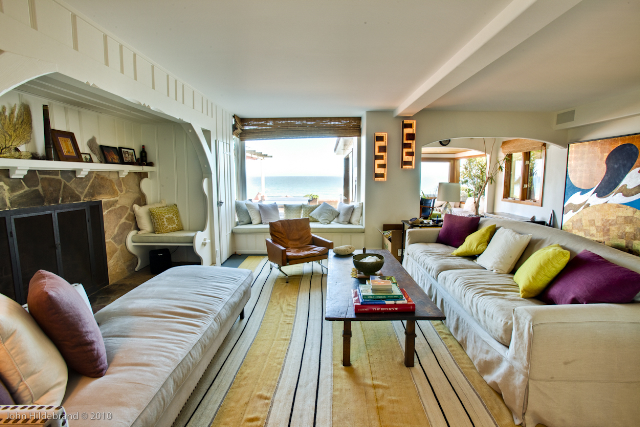 What a comfortable and fun room! I love all the colorful pillows and the rug.
Real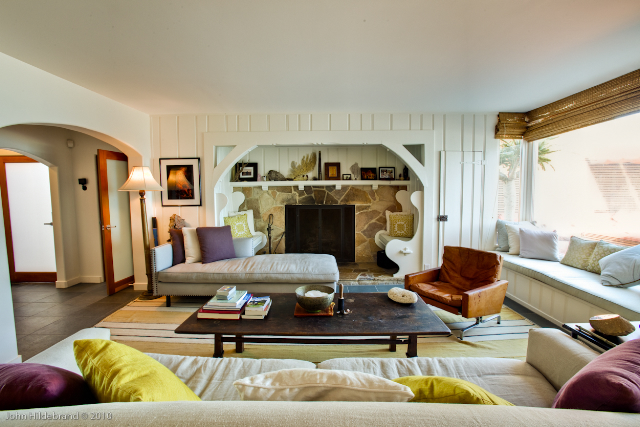 Does it feel like a real house for you too? Look at that leather chair! I am pretty sure Charlize sits pretty often there. 🙂
Dinning Room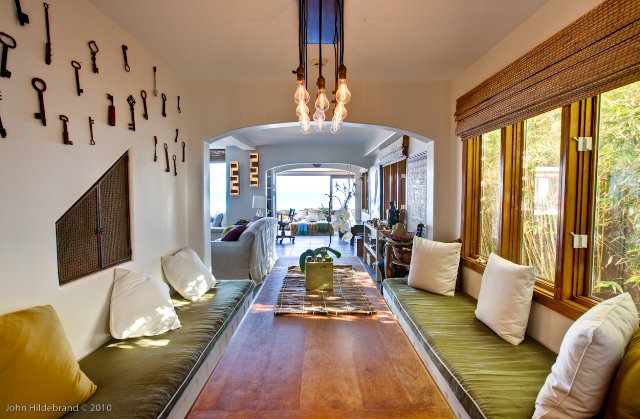 This lighting fixture is out of this world. It's a great complement to the keys.
Charlize Theron's Bed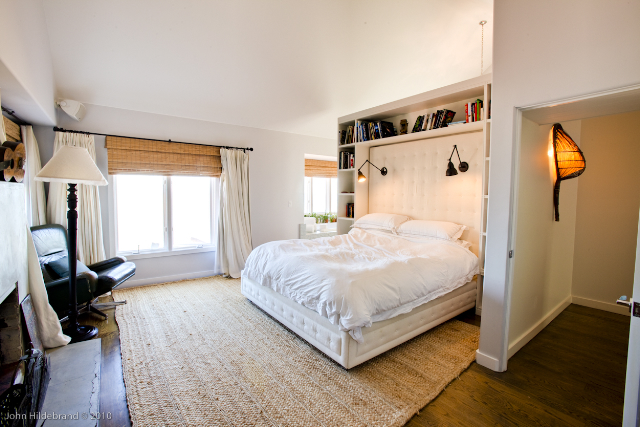 I must say that I love her bed! It's very white & very serene.
Comfort Zone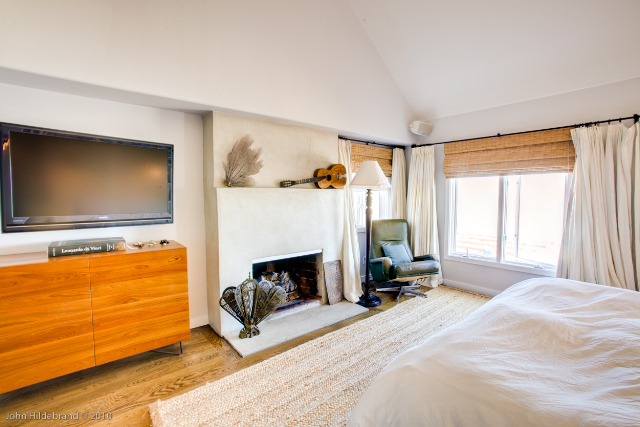 A fireplace, a bed, a guitar, the ocean and Charlize. Is it every men's dream? I, particularly don't need Charlize on the bed, but give the rest to me. 🙂
Scripts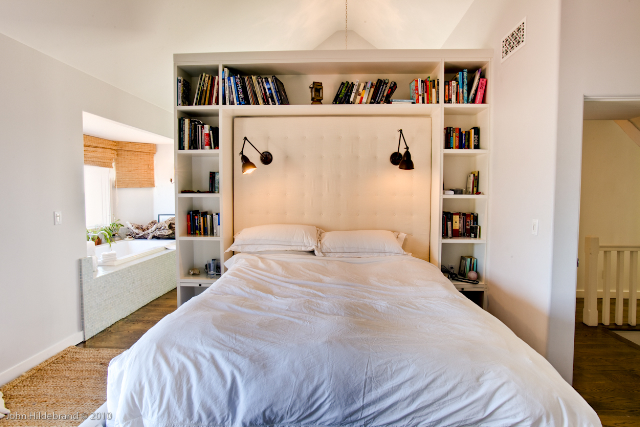 Do you think she reads them here? The idea of having the built in around the bed is wonderful, especially when space is at a premium.
B&B= Beautiful Bathroom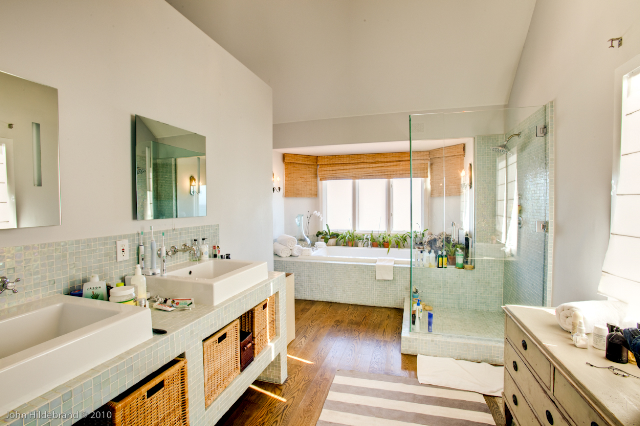 Stunning! I like the clean lines and the mosaics around the bath, counters and shower. Can you try to see what brand of shampoo she uses? 🙂
Serenity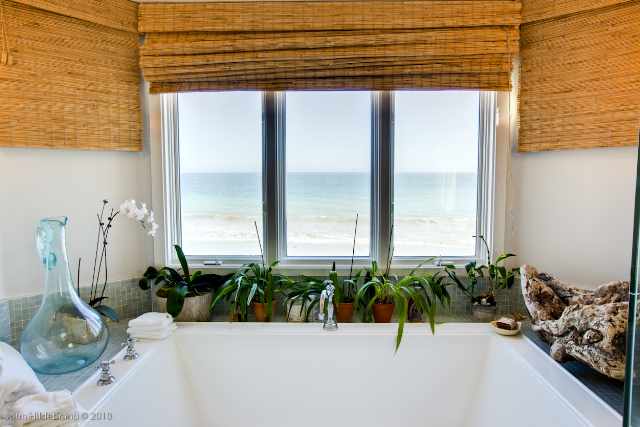 Is there anything more relaxing than being in the water while seeing the ocean?
Be My Guest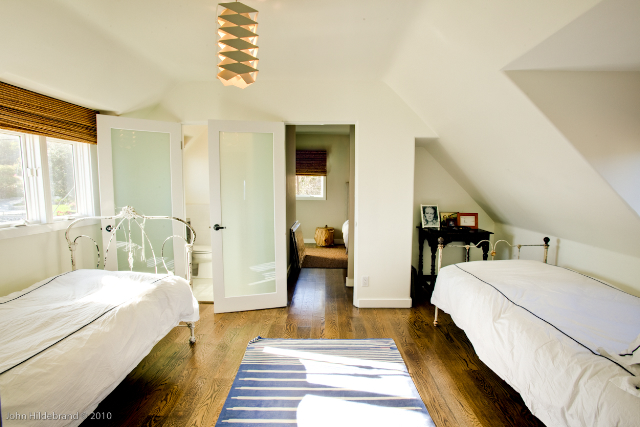 I adore these vintage beds.
Almost the Same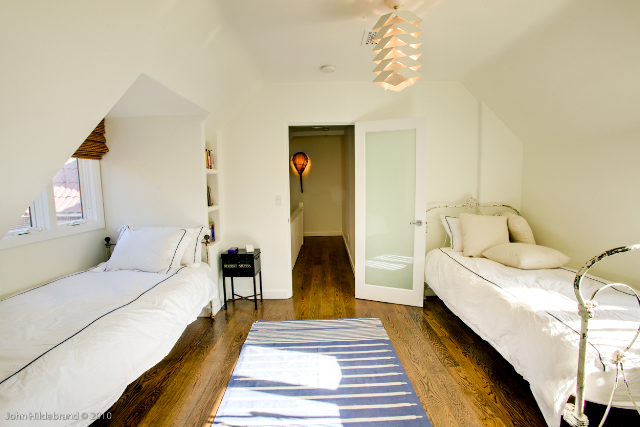 This is another guest bedroom, but looks a lot like the first one. She seems to really like vintage beds. It could use a little more creativity. Well, maybe she doesn't like to choose who stays in the nicest room. 🙂
Listing: Madison Hildebrand.
Photos: John Hildebrand.
If a house says a lot about its owner I would say that Charlize is very relaxed, fun and easy going. The kind of person that uses everything she has, and all the space necessary to add comfort in her life. And of course, really beautiful. But that is too obvious.
What's you thoughts about her place? Do you like it? When compared, which house is more your style? Charlize or Jessica's?
Posts of the Week

Latest Interior Design Ideas:
Inspiring Interior Design Ideas:

More Interior Design Ideas:
Trending on Home Bunch:
Popular on Pinterest:

Popular on Home Bunch:
See more Inspiring Interior Design Ideas in my

Archives.
Interior Design Ideas:

Paint Color
I wish you all a safe and Blessed weekend. Be good, eat well and enjoy life!
We'll talk soon!
with Love,
Luciane from HomeBunch.com
Interior Design Services within Your Budget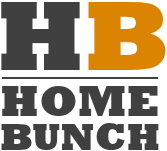 Get Home Bunch Posts Via Email