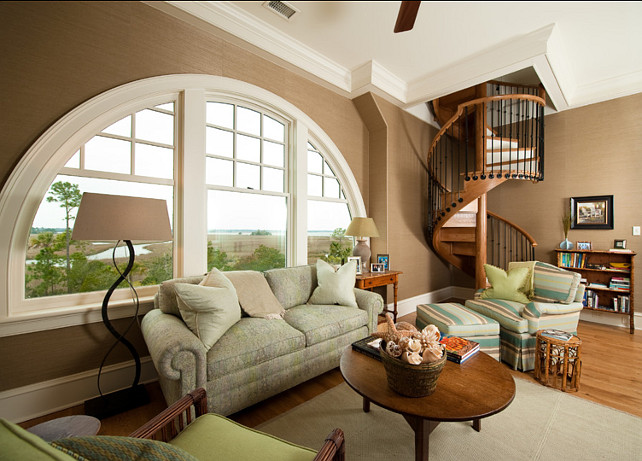 You want to change your interior staircases but you don't know yet what type could fit into your space. It is quiet difficult to make a decision because it depends of course on your taste but also on who are going to use them and how often. Here are some examples of staircases that have been assembled into different kind of environment.

Spiral Staircase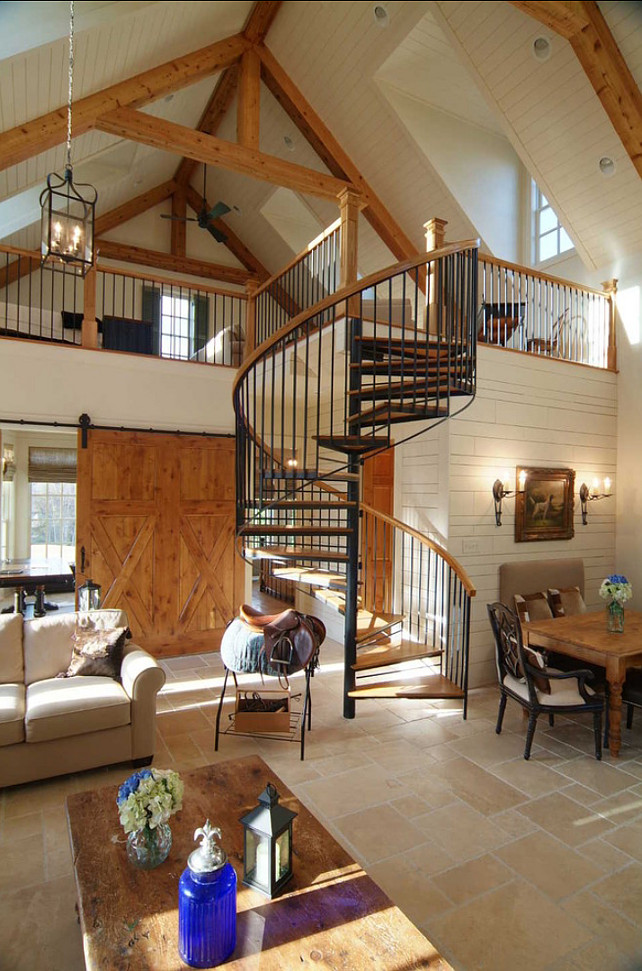 First you have the traditional spiral staircase. Useful to gain space, they are convenient when it is about connecting two levels that can be in a center of a room or also in an open space loft. They don't need a side support as the modular staircase as long as the two main supports are solid. There are perfect for young couples as main stairs because they take little space. However I won't recommend them if you have children or elderly living in your house because they are not practical: the stairs are usually tiny, steep and narrow. In this case you could use them, as second staircase to go into rooms you don't go so often as the house cave, the office, etc. The fact that they are customizable gives you the possibility to play with the colors, the materials that remind your environment.
Modular Staircase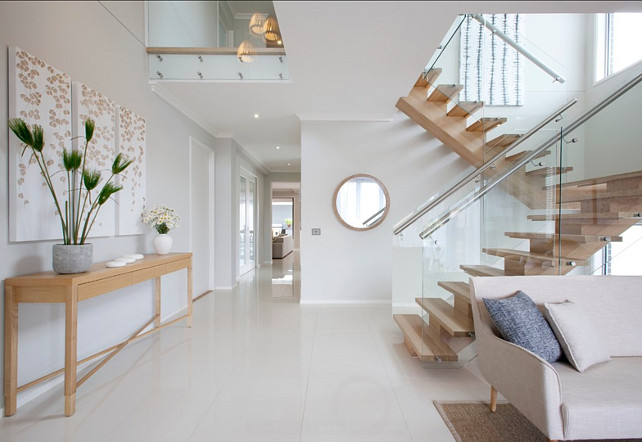 If you search for a more personable kind of staircase, the modular stairs are better adapted. However you will need at least one wall to support them. They are safer than spiral staircases but can be less original. Again it depends on how much customization you would like to add when designing them.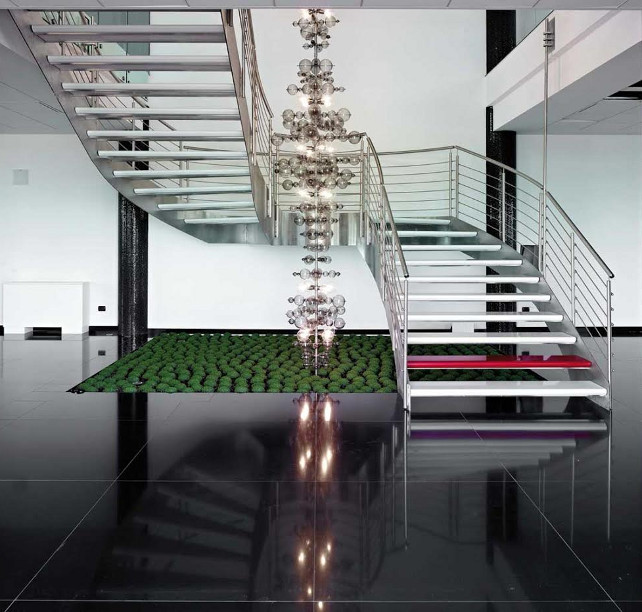 Here is one example of one customized modular staircase made by Fontanot for the main staircase of the Stone Italiana's head office. The architect Silvia Dalla Valle designed them. The staircase has three flights with a hot-rolled structure in satin AISI 304 steel. A stainless steel frame was specifically designed with recomposed quartz treads, a material exclusively produced by Stone Italiana. The railing is entirely made of satin stainless steel and characterized by six horizontal bars.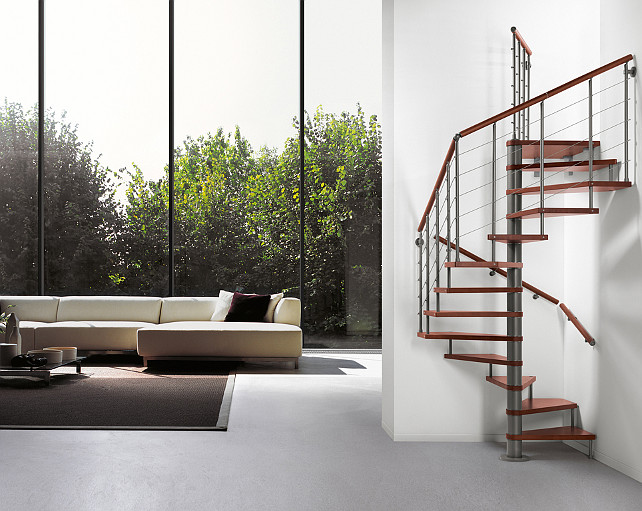 Finally you can also go for a style that reminds both the spiral and the modular staircase like the picture above. You will always need a wall on the side to support your stairs, but also gain space, as does a spiral staircase.
If you had to choose between spiral staircase or modular, which is one would be more your style?
I like seeing spiral staircases especially in cottages, where space is usually at a premium. Just don't have too many tequilas… you probably won't be able to make it up to the second floor, or if you're up, you might come down a bit too fast and and bit too hard! 🙂
I hope you have a great, sunny and happy Saturday!
with Love,

Luciane at HomeBunch.com
Interior Design Services within Your Budget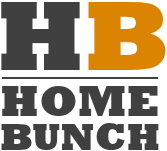 Get Home Bunch Posts Via Email


Sources: Images: 1: Island Architects. 2: Scott Wilson Architect, LLC. 3: Orbit Homes. 4 & 5: Fontanot.