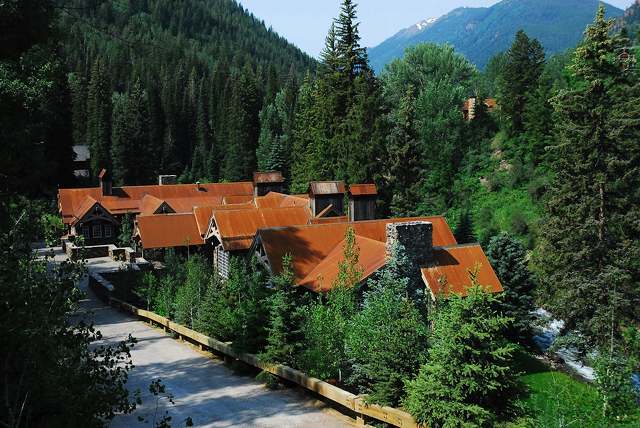 I know we're all happy and ready for summer, but if winter is your favorite season and you feel better skiing than spending some time on the beach, then this house in Aspen, Colorado is for you. The owner Kristeen Church designed and built this outstanding Maroon Creek residence. This is definitely the kind of house that makes you dream about a life surrounded by mountains.
The owner discovered herself as an interior designer while designing her own home and that's truly something really inspiring to me. She used reclaimed wood and well-worn stone that she had shipped all the way from the East Coast. The house has over 15,000 square, six bedrooms suites, three powder rooms, large living room, library, 11 fireplaces (well, you'll need them since you're in Aspen), an elevator and even a carriage house.
The result is a magnificent mountain retreat.
Curb Appeal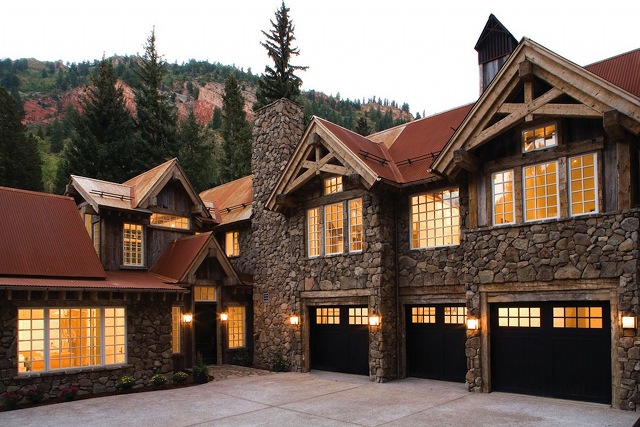 I love all the beautiful stone and the roof is beautiful.
Living Room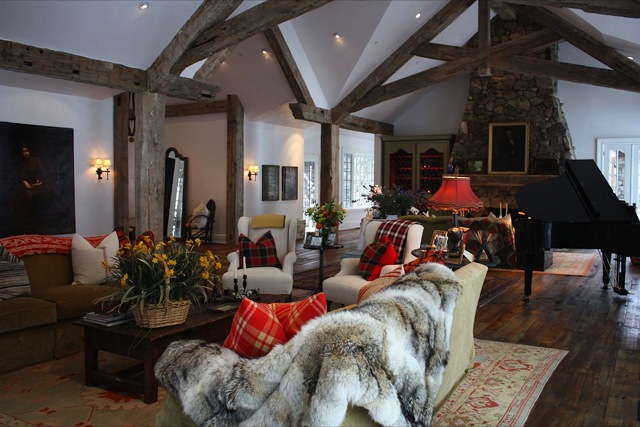 The beams of this house are incredible!
Windows & Fire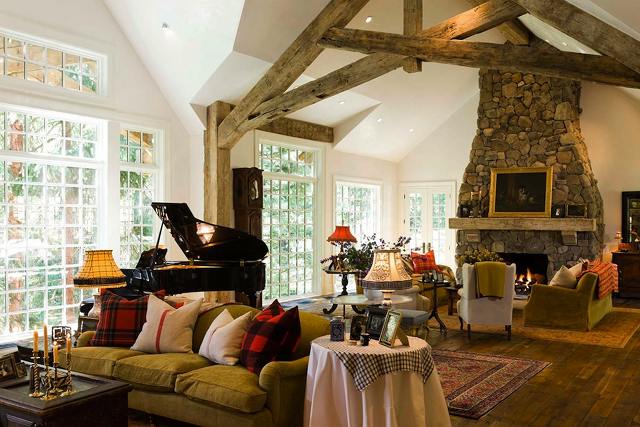 The stones used in this house were brought to Aspen from Boston.
Dining Room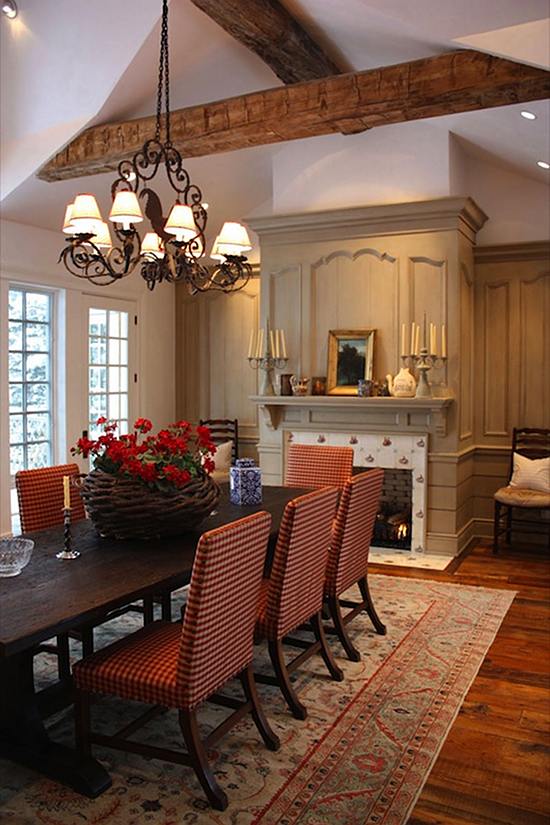 I can't say how much I love this dining room. The table and chairs are fantastic. Everything looks great together. Wonderful flow.
Piano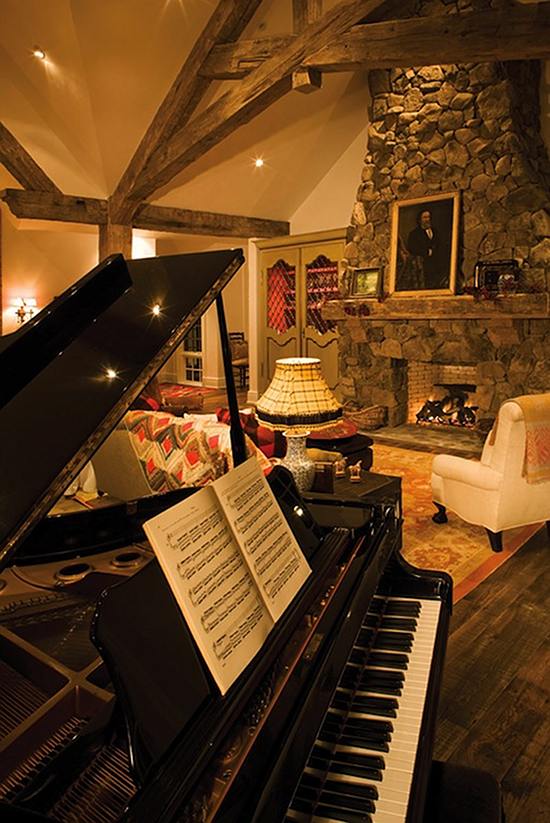 Elegant.
Library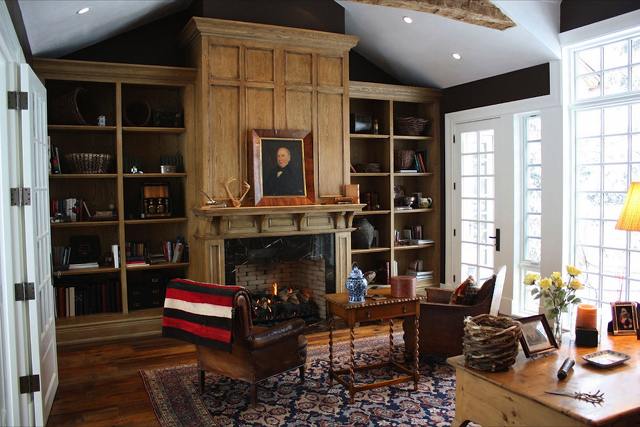 Stunning! It's not too masculine yet has a strong presence.
Kitchen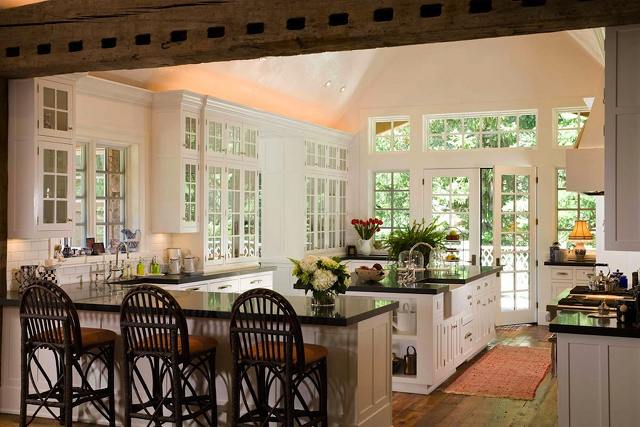 This is what I call a "dream kitchen". Notice all the windows and how bright they make the room feel.
Nook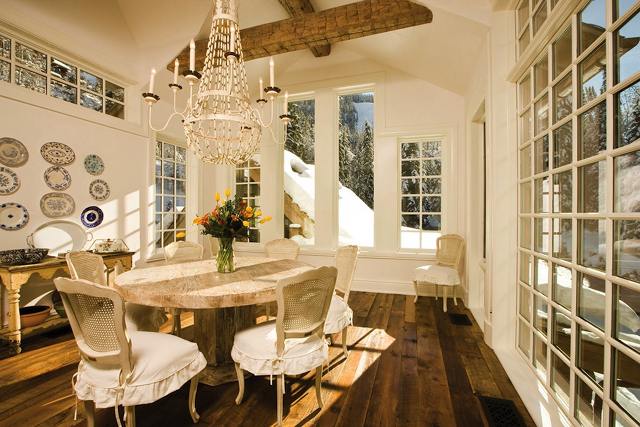 Food would definitely be more exciting in this room. Look at the beautiful snow and trees surrounding this place.
French Lover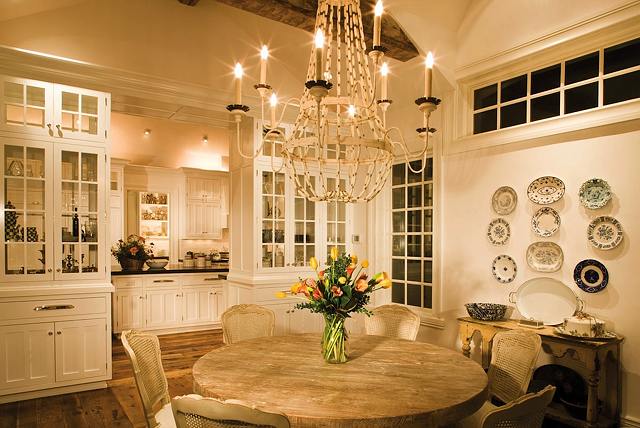 I love the French flair of this room and the plates on the wall.
Powder Room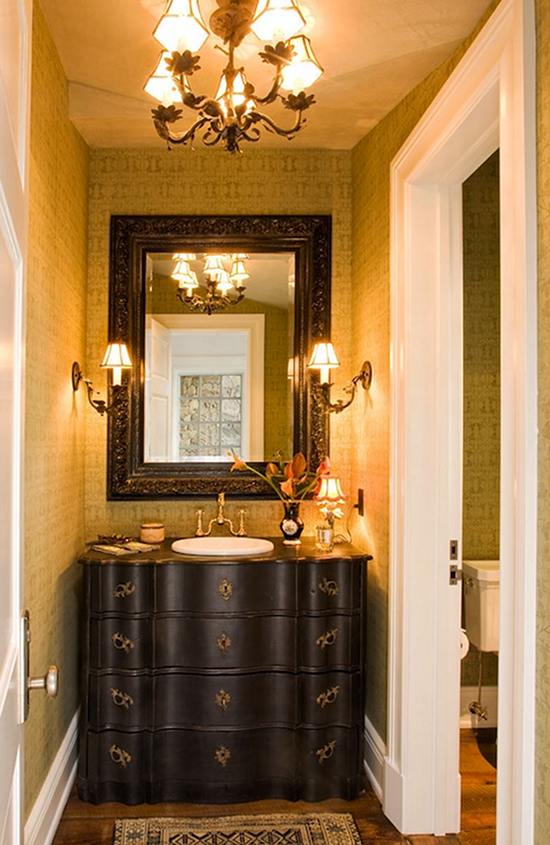 Beautiful!
Master Bedroom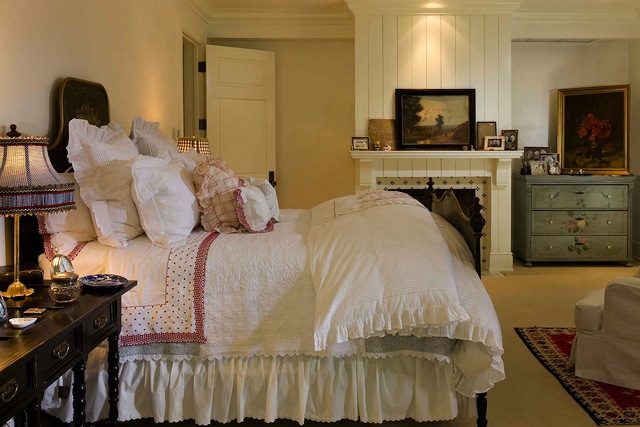 Romantic and serene.
Master Bathroom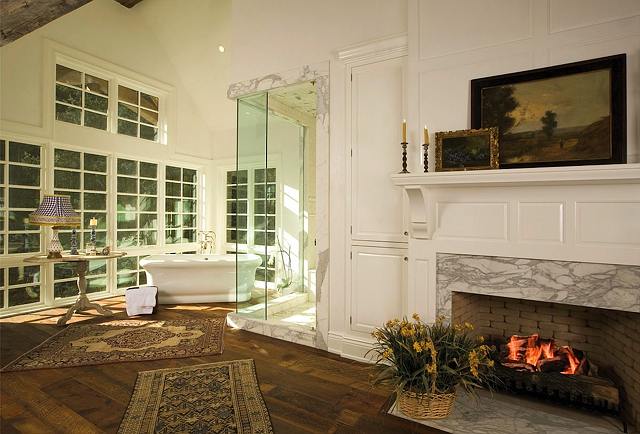 This is one of the most beautiful bathrooms I've seen so far.
Fire & Water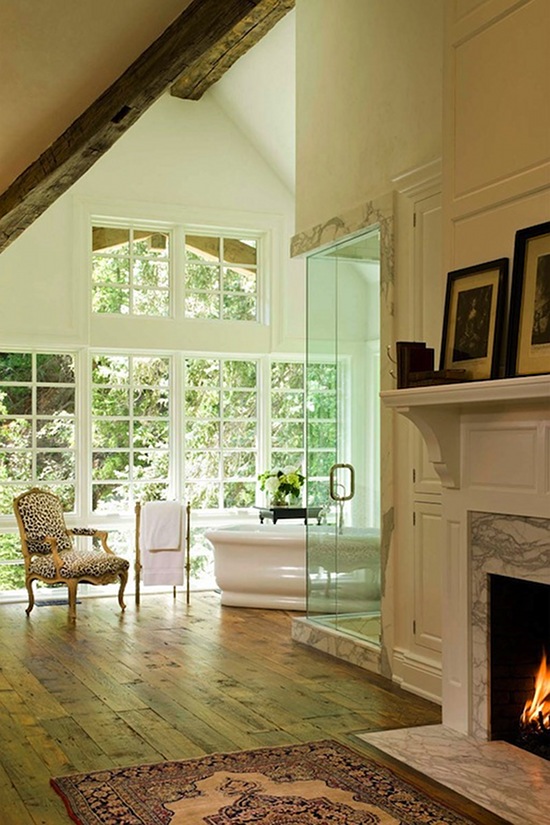 Isn't it amazing? Take a look at the floor!
Guest Bedroom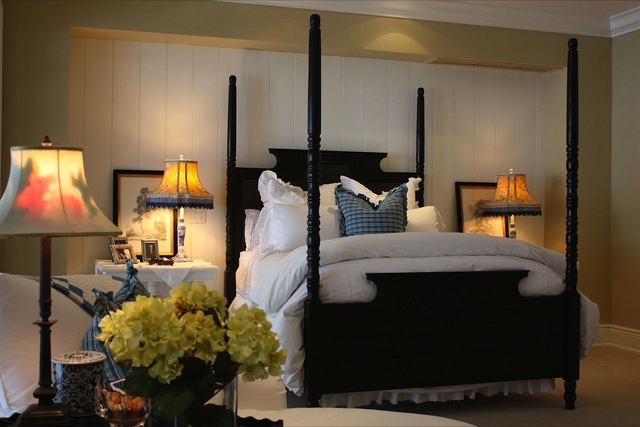 I'd be happy in this room. That bed looks so comfy and fluffy!
Guest Bedroom 2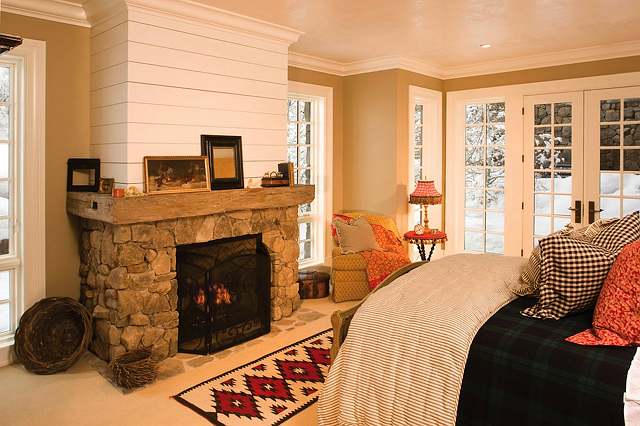 This bedroom feels like a cabin.
Creek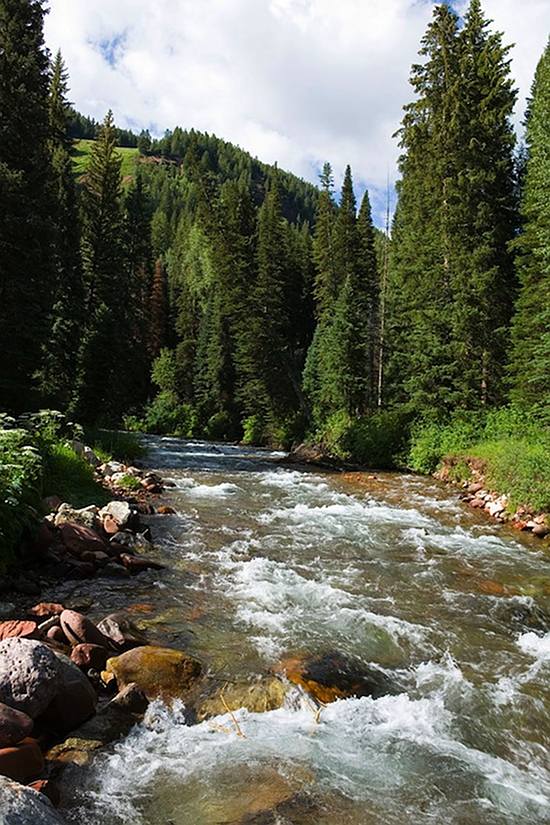 All the main rooms of the house have a view of this beautiful creek.
Fishing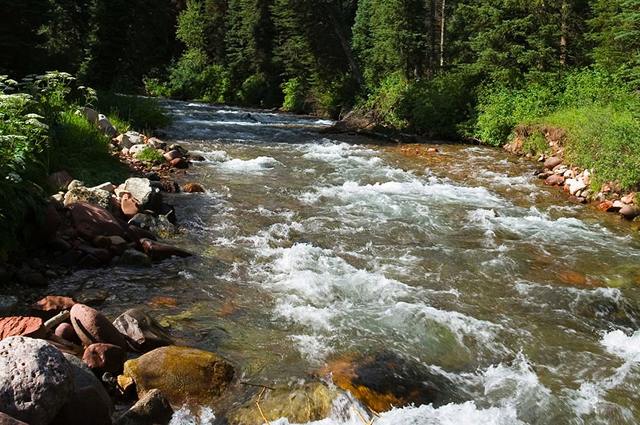 The owner says that she also enjoys fishing in this creek. Life is good in Aspen.
Night Night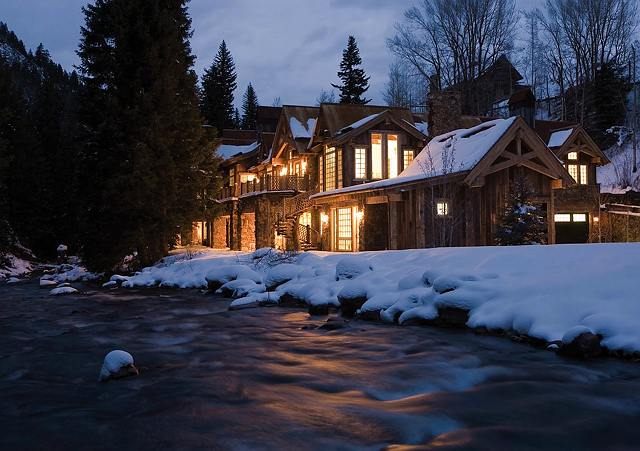 A beautiful home, inside and out!
If you liked the house, I really recommend you see the video. It has an interview with the designer and some more gorgeous images of this home.
Didn't you enjoy seeing this beautiful home? I think it's fascinating to encounter people so passionate about their homes that they decide to put all their knowledge and time towards building their dream. There's only one thing I don't like about this house, the price! $29,500,000. But that's just my personal issue. 🙂
Have a very happy day and I hope you enjoyed the time spent here. I appreciate your daily visits!
xo
Luciane at HomeBunch.com
I Can Help You with Interior Design: HB's Design Service.
Come Follow me on Twitter: Twitter/HomeBunch
Source: Maroon Creek.