Interior designers should go beyond the results of a well-designed room, we should involve important decisions that not only affect our planet, but also our daily lives.
This Eco-friendly cottage is where interior designer, Jessica Helgerson lives with her husband and two small children. The couple bought the 1940, 540 square feet cottage back in 2008 and had it completely redone almost exclusively with reclaimed materials. The Eco-friendly cottage is located on a five-acre property on Sauvie Island, about 15 minutes from Portland.
The current homeowners made the necessary changes without adding new extensions. The house has a big room, which is the center of the house that includes the kitchen, family room, dining room and a large built-in sofa that double as guest beds. The loft master bedroom is accessed by a ladder and the kids bedroom has two bunk beds and a pull-out closet.
It's evident the designer and homeowner thought about every detail to accommodate all of their needs in a small space and they did it in a brilliant way. They also have the goal of becoming self-sufficient. They already plant their own vegetables and have chickens for meat and eggs.
Adopting an Eco-friendly lifestyle can involve some changes but in the end these changes intertwine to help us live a more peaceful life.
Welcome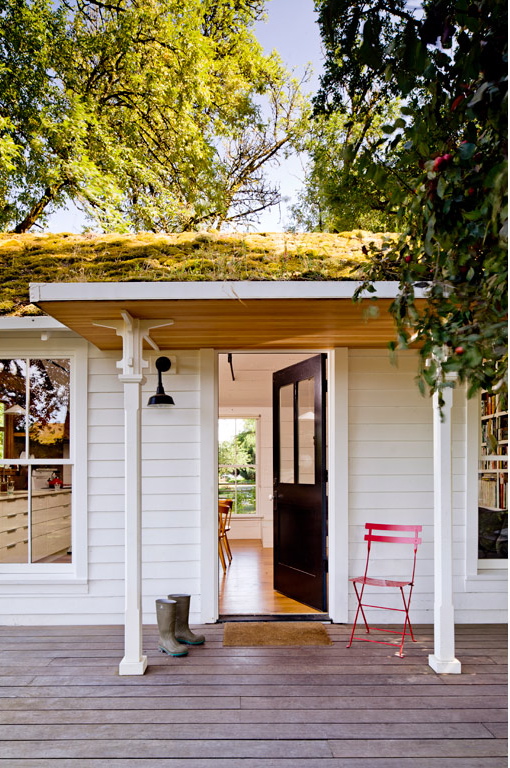 The beauty of simplicity.
Boots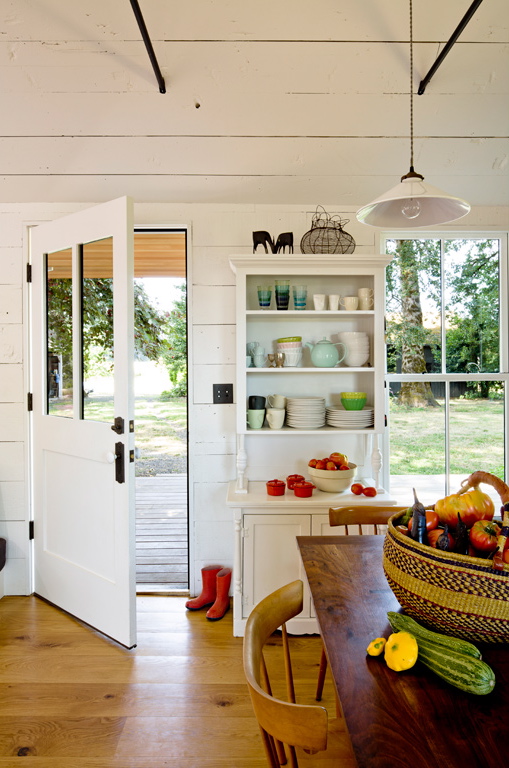 The cottage feels open and airy.
Living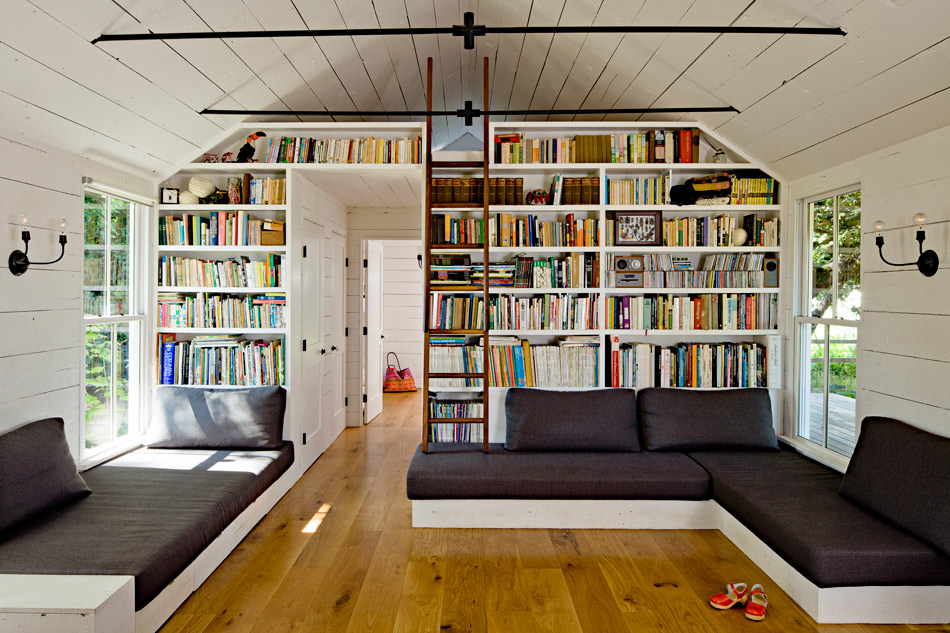 These bookcases are the main storage space in the house. The ladder leads to the master bedroom.
Savage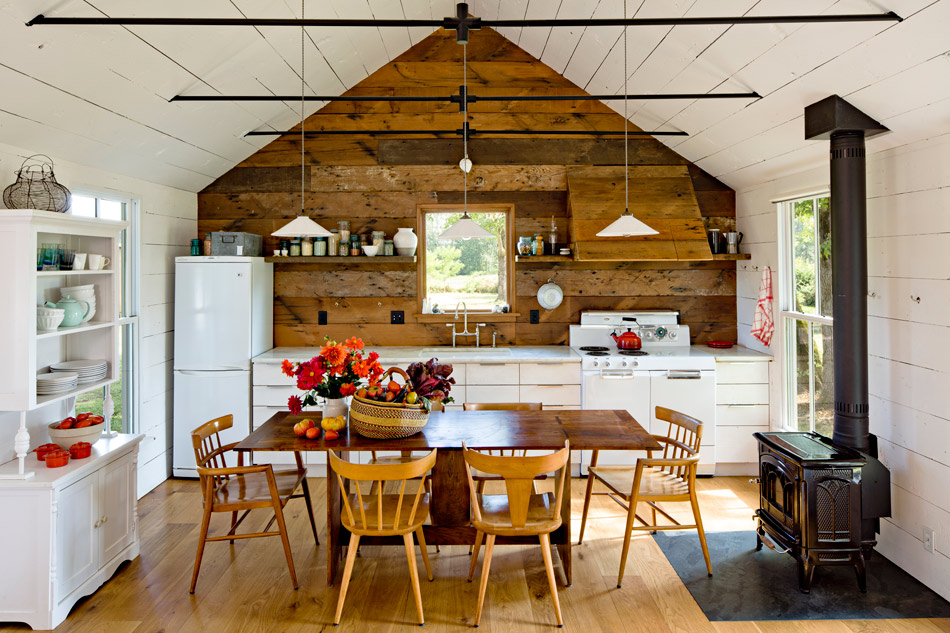 According to the designer, "the wood used on the walls are reclaimed wood found on site of one of the barns, the new floors are local Oregon white oak, the dining table was made from locally salvaged walnut and the range is a vintage Craigslist find. The wood-burning stove easily and efficiently heats the small house.
Above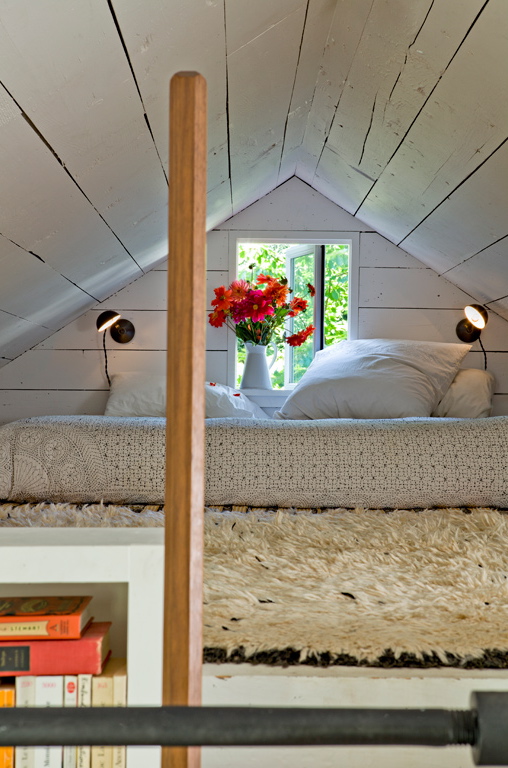 Snugly & cozy.
Kids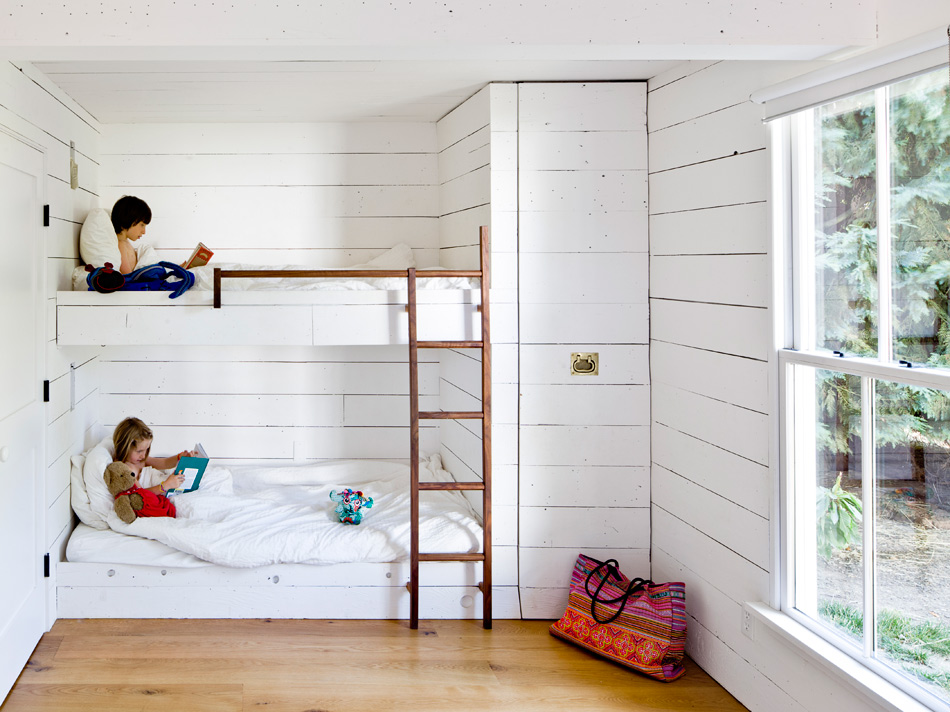 I like the idea of having built-in bunk beds and the pull-out closet.
Bathroom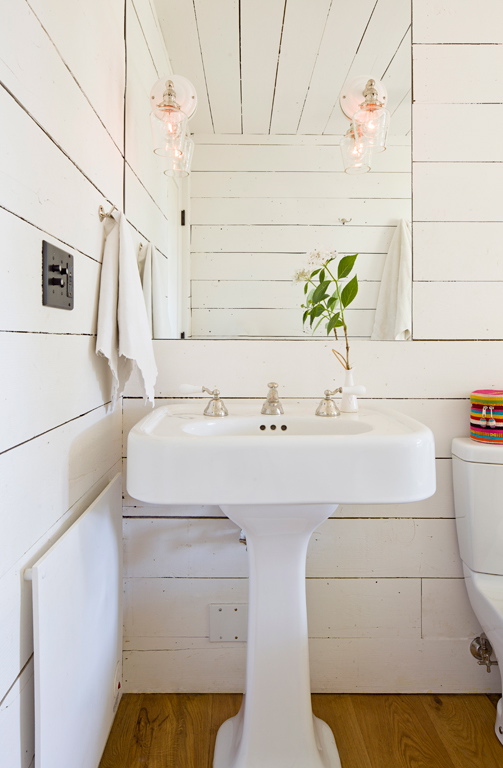 Rustic and classic at the same time.
Bath
The tub was a salvaged from a friend's demolition site.
Play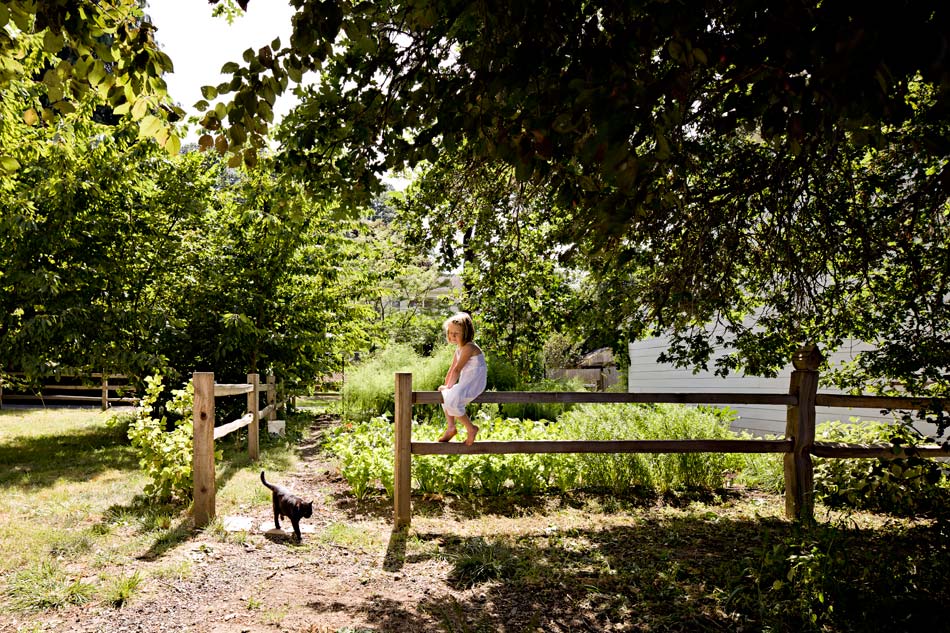 This is the kind of childhood so many of us dream for our kids: freedom bellow trees.
Colors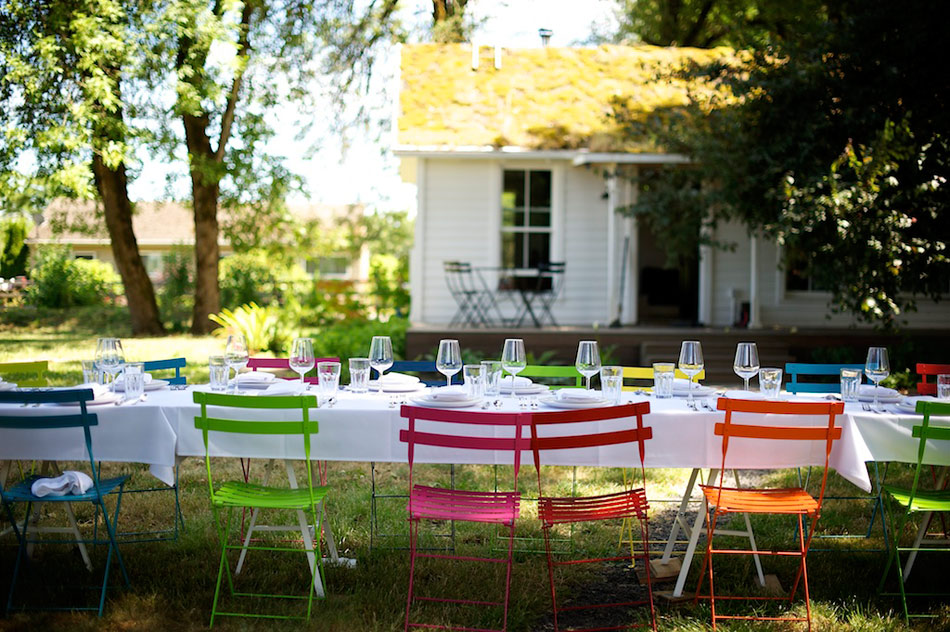 The perfect celebration for living in a cottage.
Many thanks to the designer for sharing the details above.
Source: Jessica Helgerson, Photos by Lincoln Barbour
What are your thoughts? Do you like the cottage? I know many of us can't imagine living in a 540 square feet home, but the more I see small spaces done in the right way, the more I believe in downsizing.
I'd love to know what you think of this place!
Wishing you all a great day! I'll be busy getting the kids ready for back to school! 🙂
xo
Luciane at HomeBunch.com
Interior Design Services within Your Budget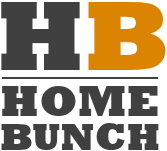 Get Home Bunch Posts Via Email