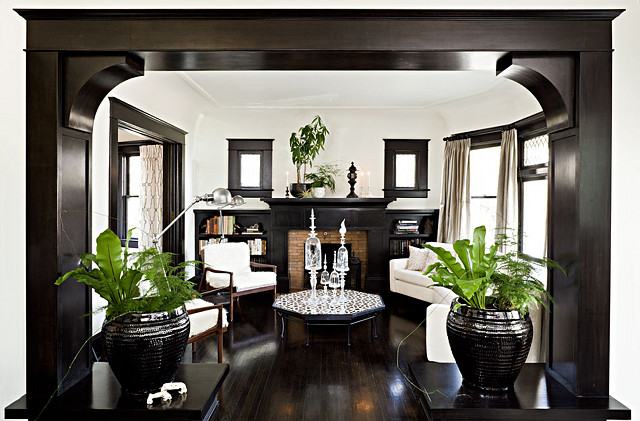 The interior designer Jessica Helgerson did an extensive remodel on this turn-of-century in Portland. They did everything, from demolishing the small kitchen and transforming it into a dream place to any cook to introduce beautiful box beams to the living room. The woodwork throughout the house was given a dark-ebony stain, which, though designed to look original, also adds an element of elegance and surprise.
This amazing project won the the 2010 Pacific Northwest Design Award for Best Residential Project Under $400,000.
Take a look and let me know what you think of this home.
Living Room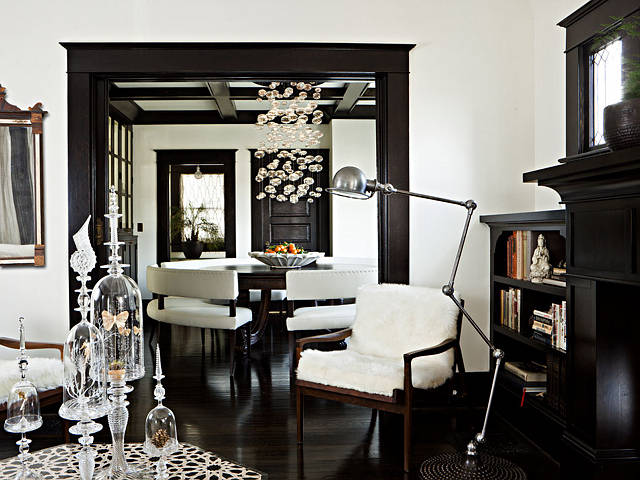 Beautiful domes in this living room.
Living Room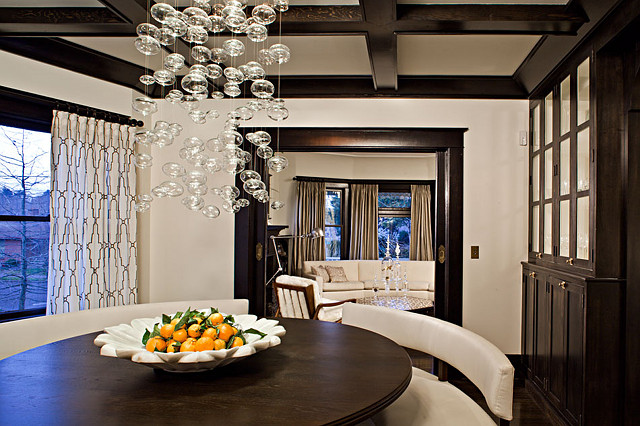 The chandelier looks almost magical in this room. I also love the round table and round benches. Very comfortable and elegant at the same time.
Food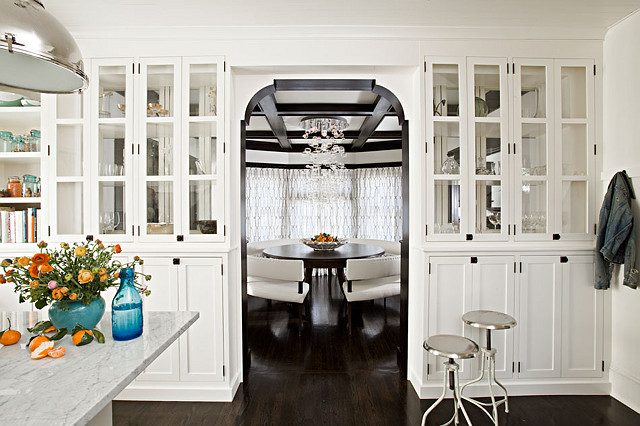 The beautiful cabinets and another view of the living room.
Kitchen Lovers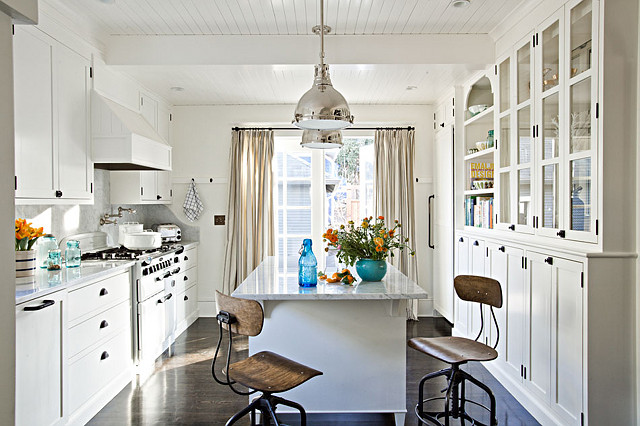 Are you a "kitchen lover"? Count me in! I simply love seeing beautiful kitchens and this one is delightful to see. Now, imagine cooking there!
Sink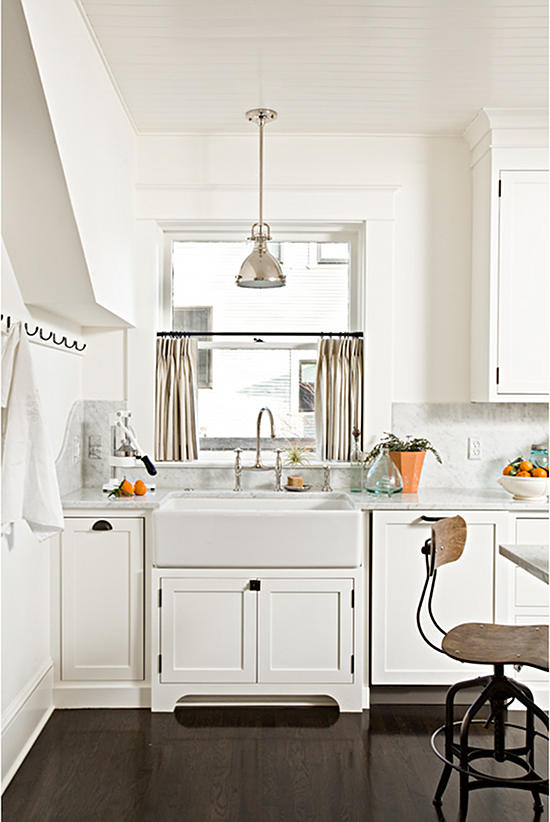 Farmhouse sinks always add an extra charm to any kitchen. That's on my list of "wants". 🙂
Going Up, Up, Up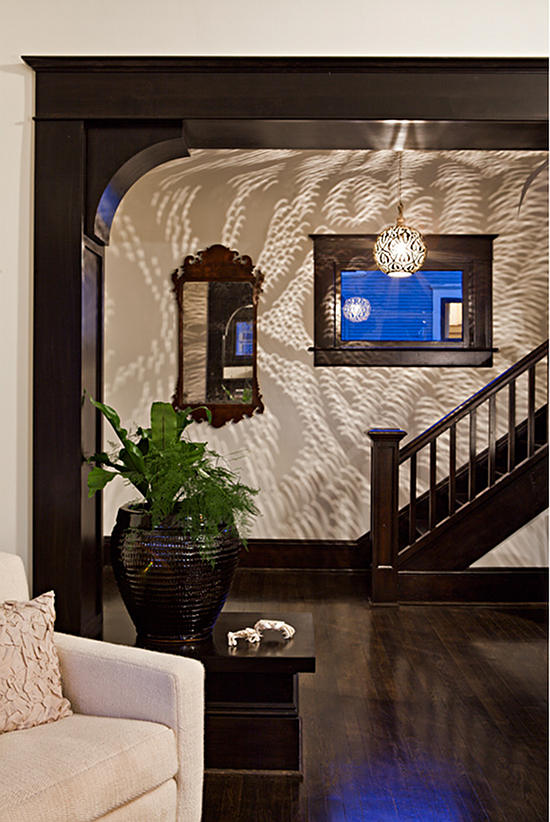 This house has some really special light fixtures. Note this one by the staircase. See the reflections on the wall? Doesn't it look great?
Master Bedroom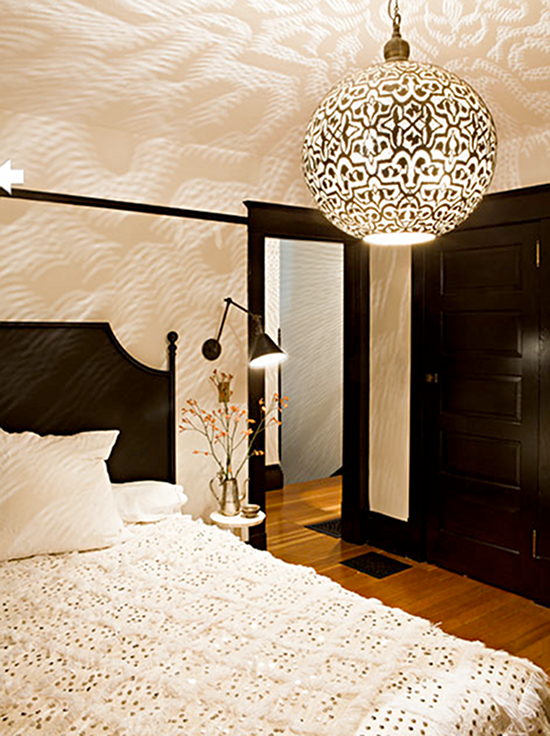 I prefer lighter bedrooms, but I think this one beautifully done. Yet another interesting light fixture.
Patterns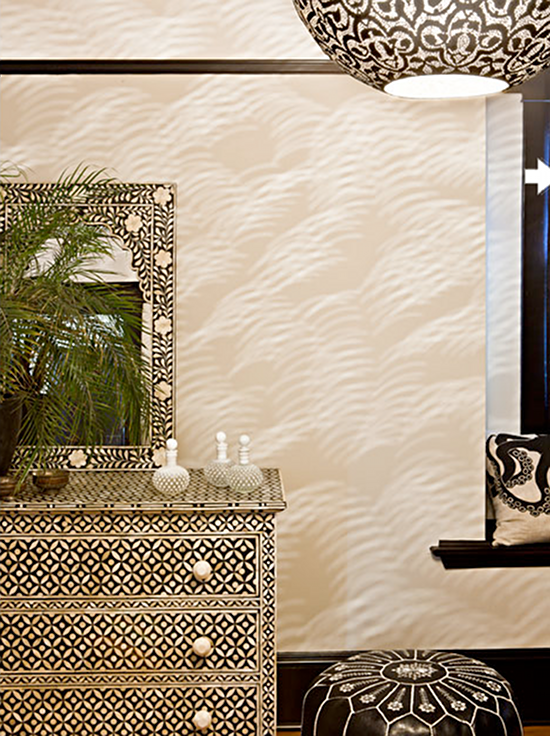 Paradise, if you love lots of patterns.
Master Bathroom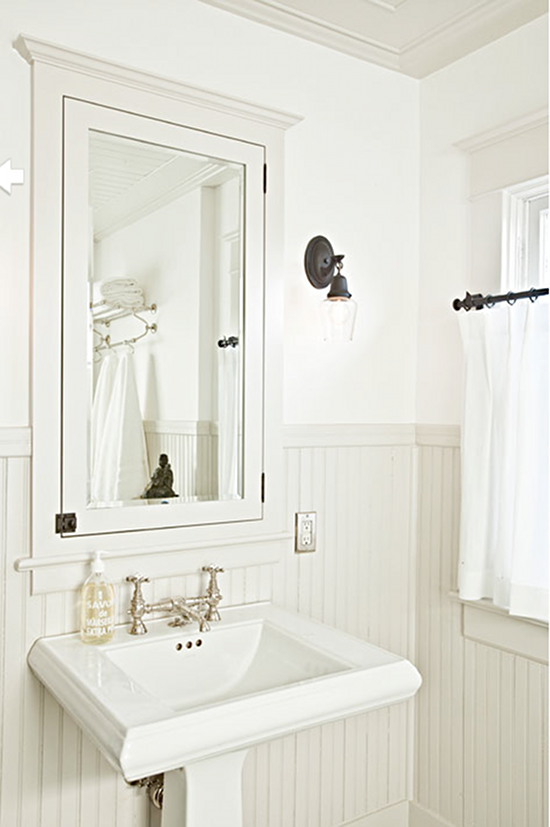 Oh, this is just wonderful!
Taking a Bath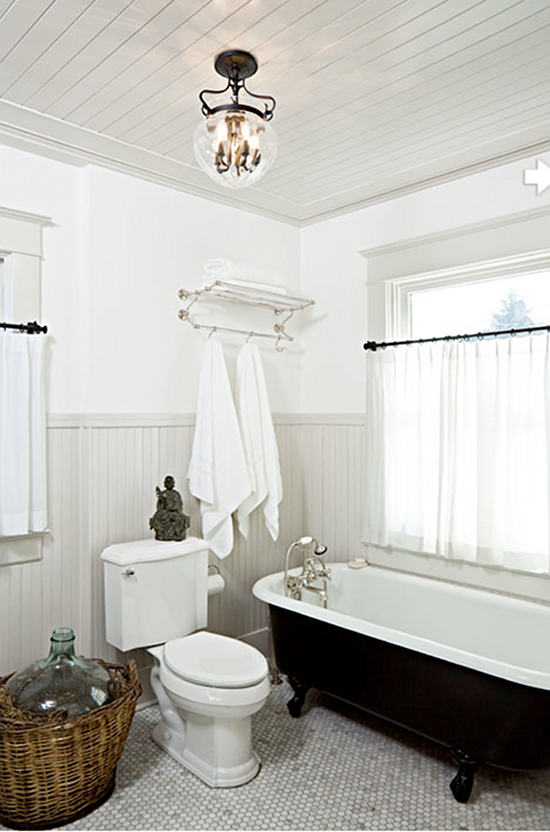 This bathroom looks great in a house like this, with some history and time.
Guest Bedroom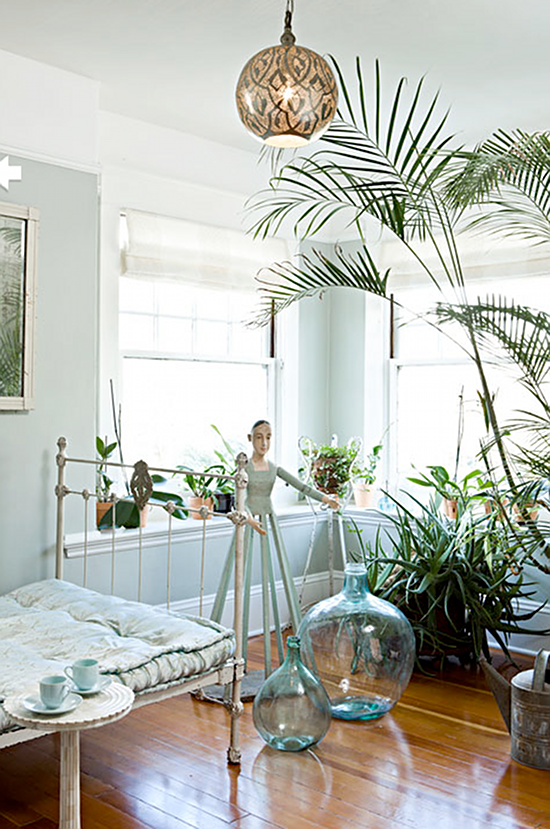 This bed is beautiful, but I think I'd break my back if I slept there. 🙂
Music Room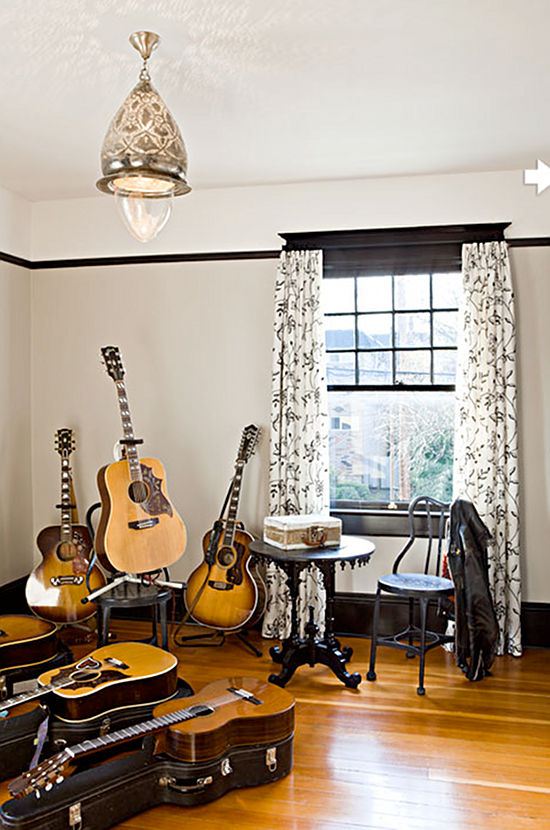 A room to make your soul speak.
Attic Bedroom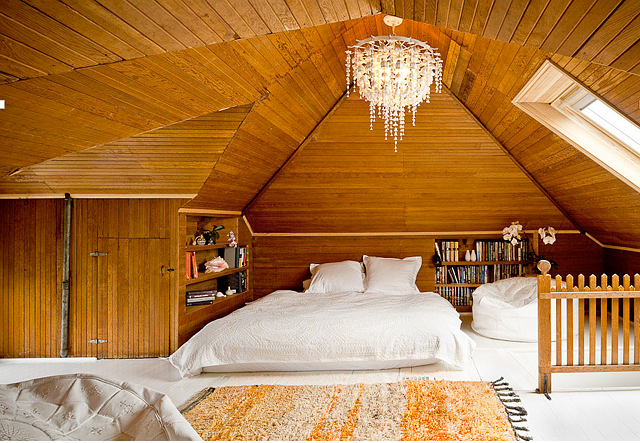 This is the place I'd like to stay if I was a guest in this house. It must be fun to sleep in this room.
So, what do you think of this place? Did you like it? I think it's a very interesting home with so many beautiful elements and what can I say about that kitchen? Well, I think that's the greatest room of this house. What's your favorite? Let me know!
For all of you, my dear friends asking me about my pregnancy. I want to thank you so much for being so supportive in so many aspects of my life, including this one! I'm already 16 weeks and I need to take some pictures to show you my belly! And in only 2 weeks we'll know if it's a boy or a girl! I just can't wait for that! How exciting!!!
Please, make sure to do everything you can to celebrate being you! We're all very fortunate for being here today.
xo
Luciane at HomeBunch.com
I Can Help You with Interior Design: HB's Design Service.
Come Follow me on Twitter: Twitter/HomeBunch
Source: Jessica Helgerson.