I get really confuse when it comes to dining tables. Not because I don't know about them, it's just because I love too many of them! So many different styles, finishings and honestly, I wish I could change mine more often. Sometimes I wish that I had an antique, a farmhouse table, a french country… my heart just can't really decide. I like the one I have right now. Nothing really extraordinary, but totally special to me because it's where we all come together to celebrate the end of each day. Mind you that sometimes it can be a little crazy, since I have two small children and one of them simply despises veggies. Then, arguments are inevitable sometimes. But this is family life, around our table.
I found some beautiful tables and I love some of them. I want to know your preference. By the way, do you always match the chairs with the table? I like the idea of mixing a little to add some interest. And I think using benches instead of chairs can bring your dinning room to the next level, especially when it's a chic and sexy bench. And please, you must feel comfortable while sitting! I will make a post about dining chairs soon, but today let's get inspired by these outstanding Dining Tables. I hope you enjoy it!
Can I say that I am speechless when it comes to this table? It's worth a lot but if you have the money and a really LARGE dining room, this is a piece of art in my opinion. This is the kind of table we would see on a movie set designed by Jon Hutman.
About this one of kind table: It's from Lucca Antiques and as they describe it; it's a massive oak trestle dining table, with a one board top measuring 3.5 inches thick. the top comes from a tree that was at least 250 years old and was milled approximately 100 years ago. Base is assembled from old oak. Seats 20.
My jaw just dropped!
Table: $38,000 (yep, it IS 38 thousand dollars, you don't need to change your lenses) Benches: $17,000
Benches also from Lucca Antiques: Wood benches from a dormitory in England. Price is for pair of benches. Fits perfectly with the 14ft Oak trestle table.
My jaw dropped again!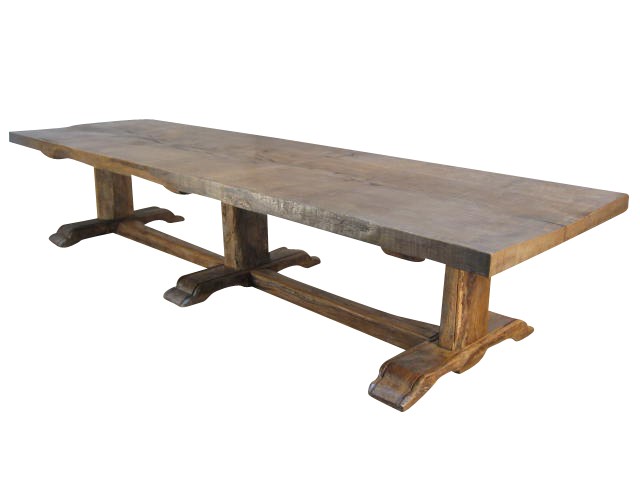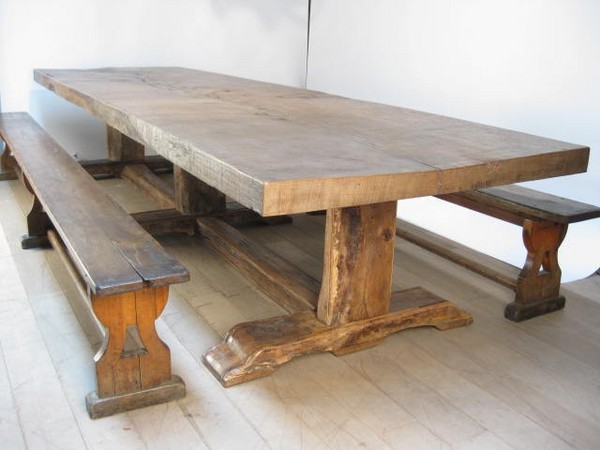 After that price tag, let's try a DEAL! This one is from Wisteria and it's really fun! You can use it as a dining table, a desk or even as a console table. It's a simple yet intriguing table.
I would bring it home any day!
Great price: From $999.00 To: $549.45
You save 45%!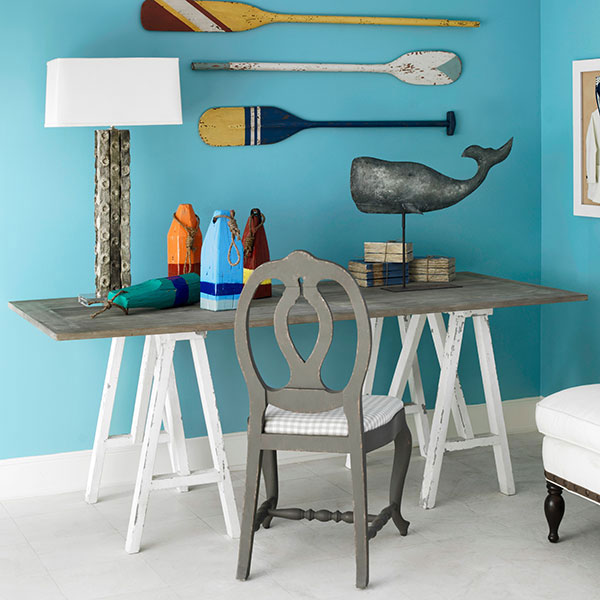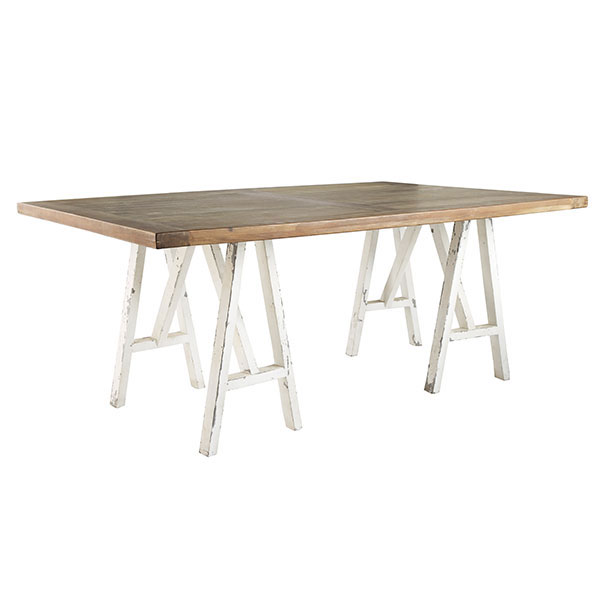 Now, this is a very rustic farmhouse table and I would love to see it on a New York style loft, with bricks on the wall or concrete floor. This table would bring some warmth to any cold contemporary space. Très chic!
Rough Hewn Barnwood Dining Table.
12′ Reclaimed Barnwood tabletop and hand hewn base, by Live Load, inc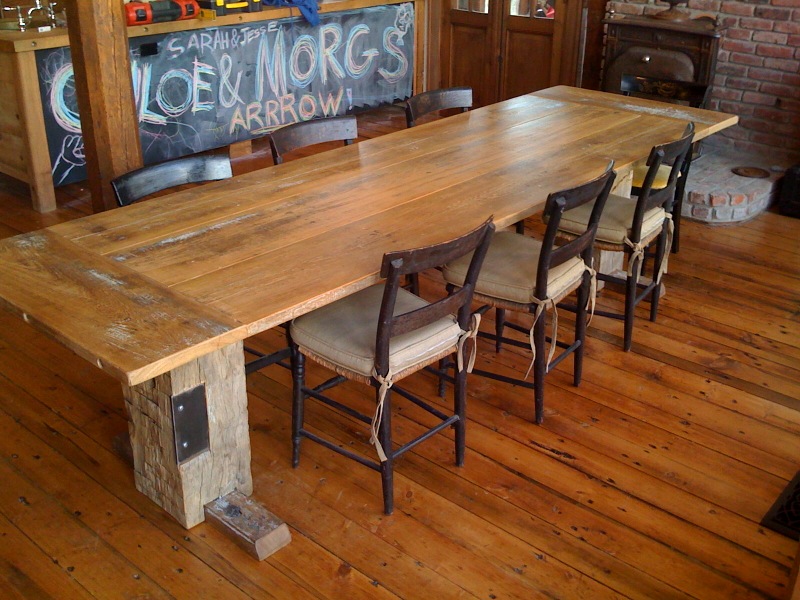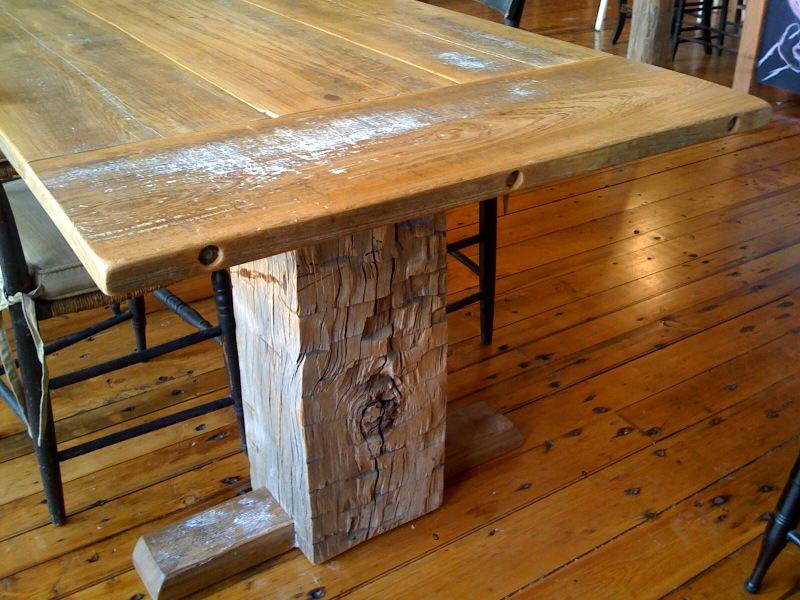 This French Country Style dining table from Wisteria is one of my favorites. It's $1,999.00 and it's GORGEOUS! It's made with solid birch wood and comes in tree different finishings: Natural, Weathered Oak Wood (my favorite and it's currently out of stock) and White. It comes with 5 extendable leaves, so you can use as big or small as you wish. It's a very feminine & romantic table.
Note: The Oak X-Back Chair is also from Wisteria.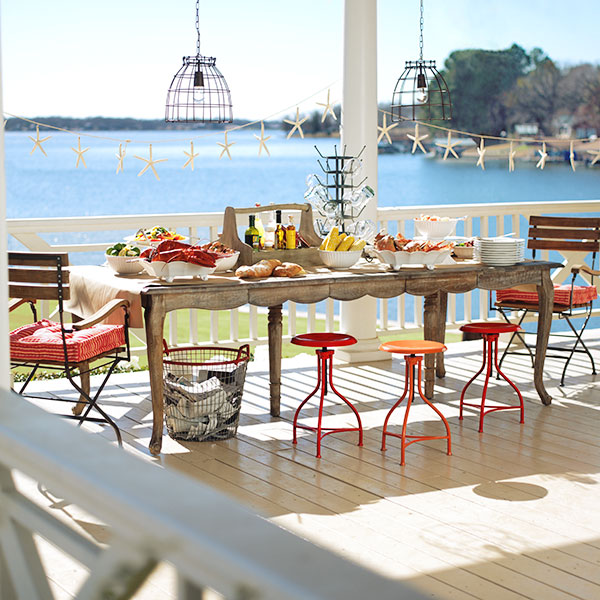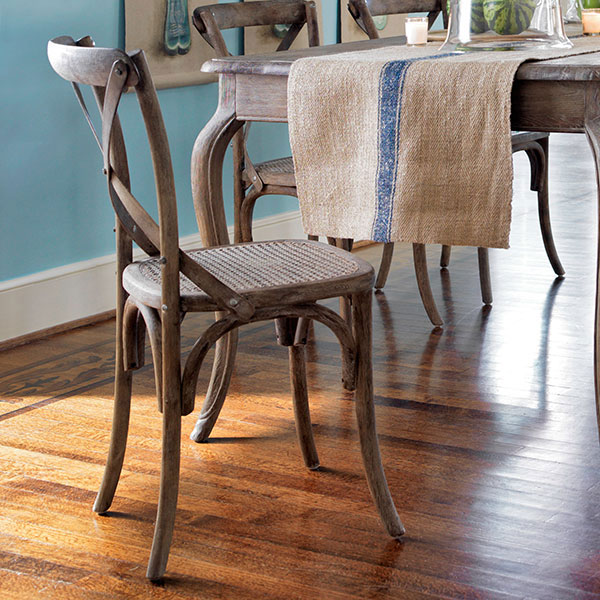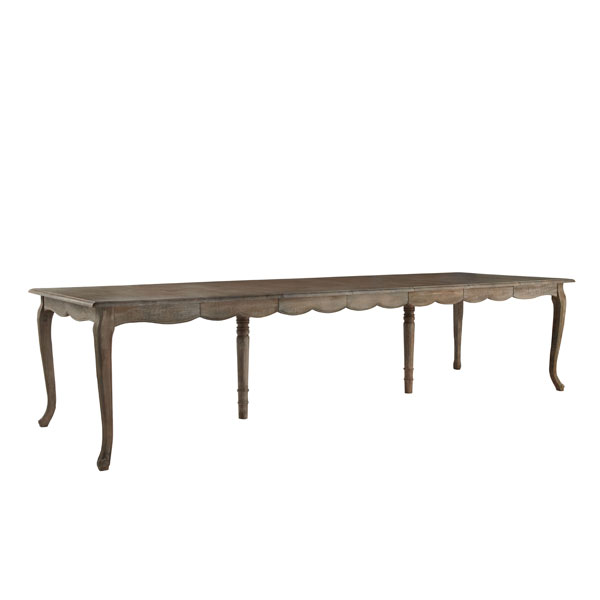 I hope you've enjoyed the pictures!
Remember, no matter what kind of table you have, nothing can make it look more beautiful than a vase of fresh flowers… my favorite? Tulips.
with Love,
Luciane at HomeBunch.com
Interior Design Services within Your Budget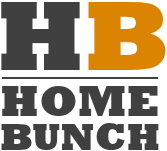 Get Home Bunch Posts Via Email

Save