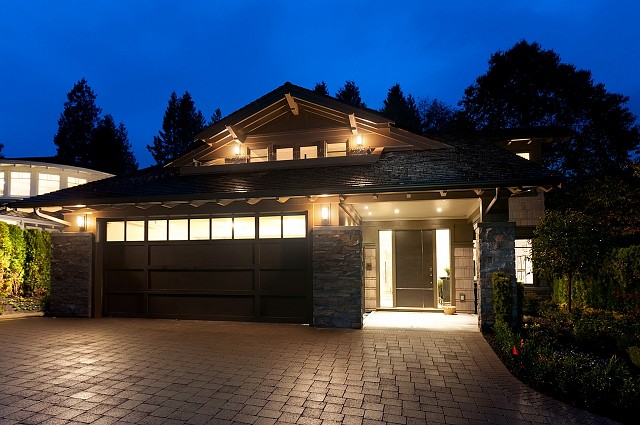 Hello everyone! Did you all have a good weekend? I really hope you had some time for yourself and could relax a little. My weekend was great. I did tons of laundry! 🙂 It's incredible how much laundry a family of five uses! I also did some post research, organized some things around the house and my weekend was basically done. As I mentioned another day to a friend, it really feels like I'm fighting against time lately. Are you in the same boat? The important thing is do what we can do and try to leave the rest for another time. I also talked to my family who lives in Brazil. I talk all the time with my grandparents via skype. My grandpa, who is 93 went to learn computer skills a couple of years ago so we could see each other more often. I couldn't feel prouder of him I constantly feel inspired by he's strength.
Now, let's take a look at another beautiful home! This West Vancouver Contemporary family home was built by Bradner Homes and designed by Architect Gordon Hlynsky. You can truly see how well built this house is and even though it's a large one, the rooms still feel cozy, perfect for a family.
Take a look at it and find your favorite room!
Living Room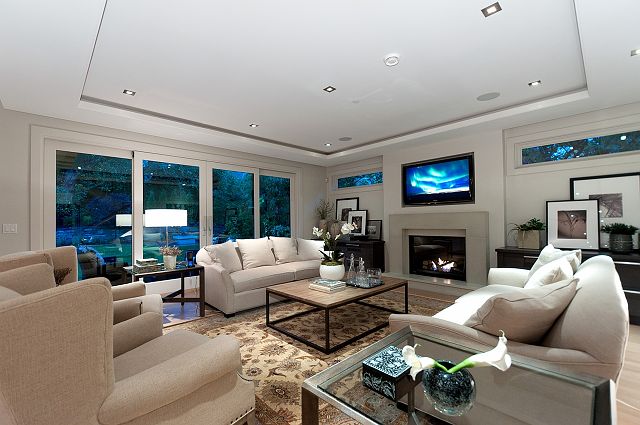 This is pretty much how you make a contemporary home feel warm and inviting: with earthy furnishings.
Rug Hug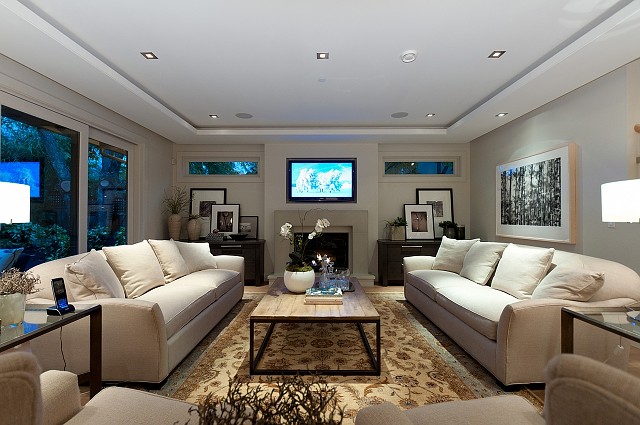 The hug has a great color and brings more formality to the room.
Lovely-Me Chairs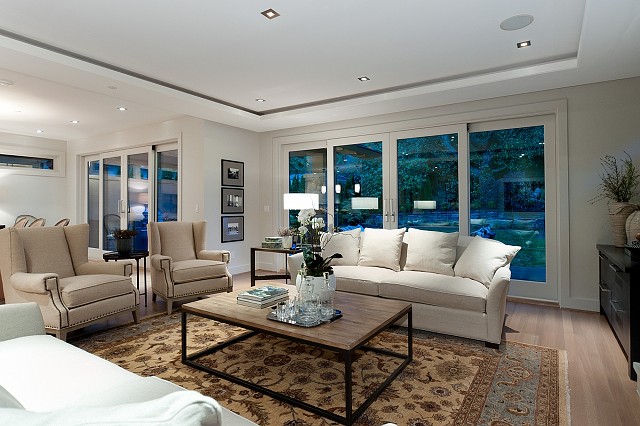 I love seeing classic furniture with a twist. The wing chairs are stunning and a great fit for this space.
Just Breathe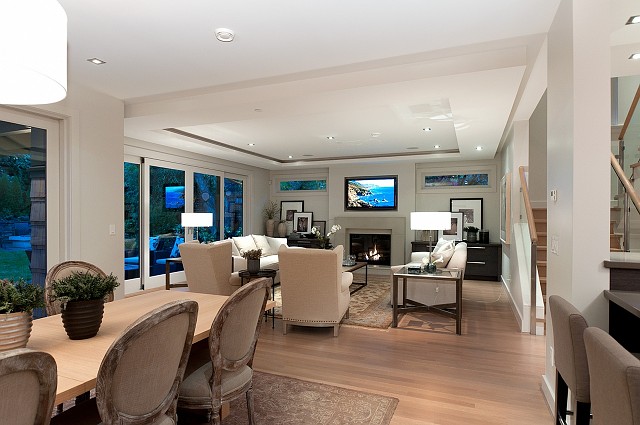 Open spaces always feel so good! This home has a wonderful feel.
Dining Room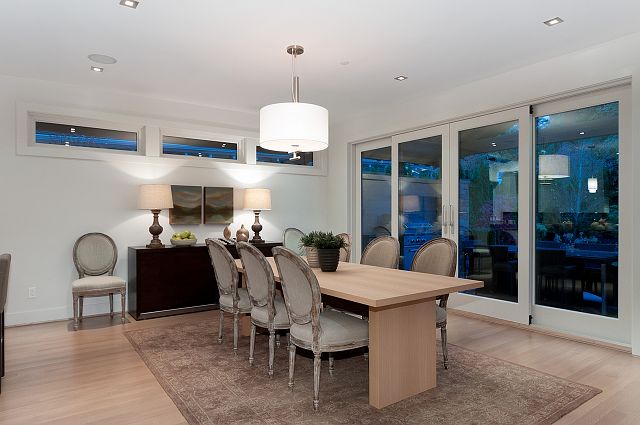 Honestly, I'm not crazy about the color of this table. It goes well with the floor, but the rug should bring more drama to the space. It's missing some color, some contrast. What do you think?
Doors
There's nothing better than windows or doors in a house. We need light! I especially feel this way at this time of the year where the days are shorter. These doors are not only great for natural light, but it's also stylish.
Chairs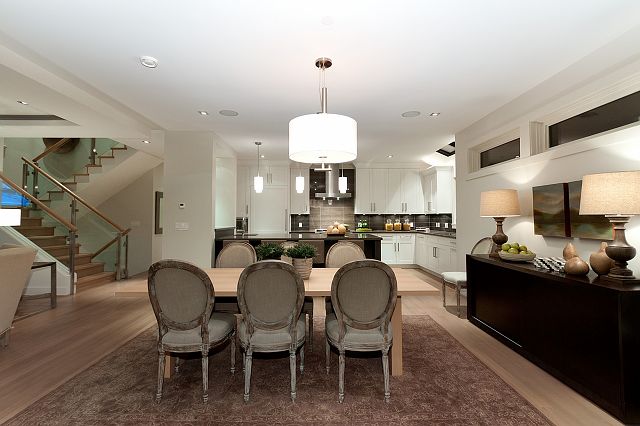 Great choice on the chairs. I like the idea of using these chairs with the table because it's unexpected. Notice the kitchen!
It's Ready!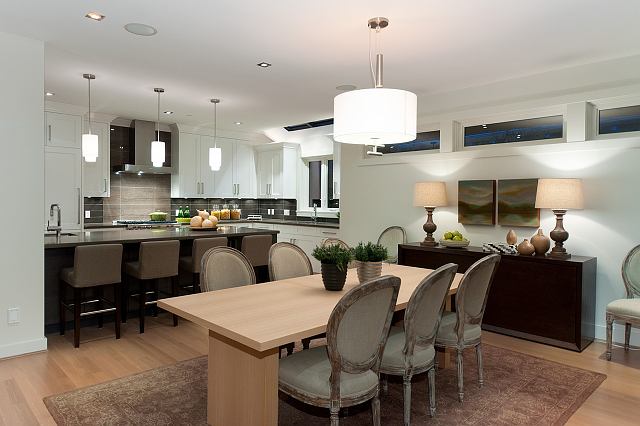 The kitchen is the highlight of this house.
Kitchen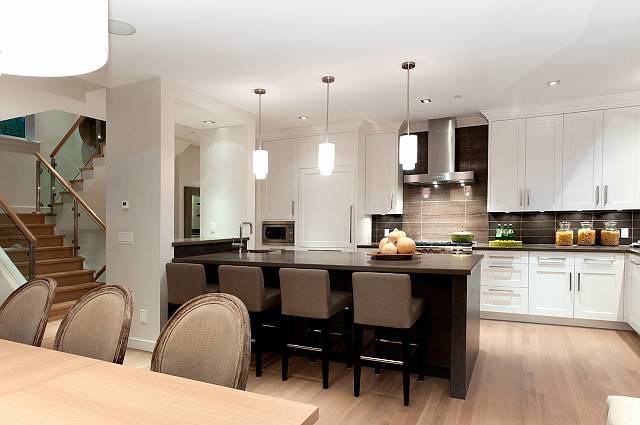 It's modern but warm. Also, notice the staircase on the left. Beautiful!
Island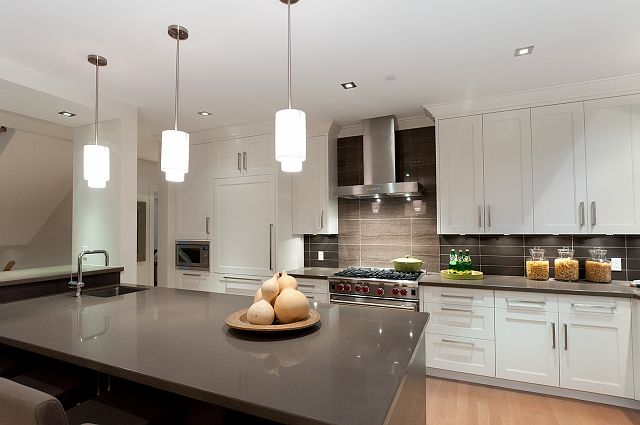 I like the contrast of the white cabinets with the dark island.
Spacious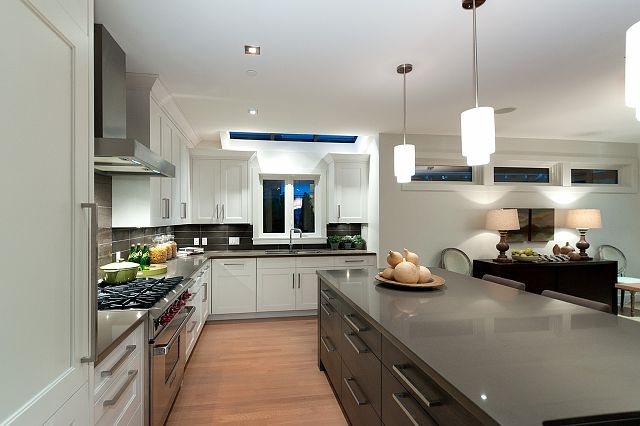 It would be fun to cook here. Everything feels so sleek and simple. Uncomplicated lines.
Family Room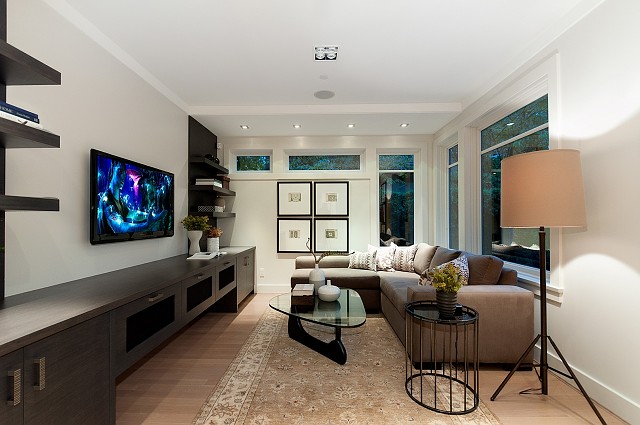 Another modern space warmed up with a nice rug. I really like the furnishings and the built-ins. Gorgeous lamp!
Powder Room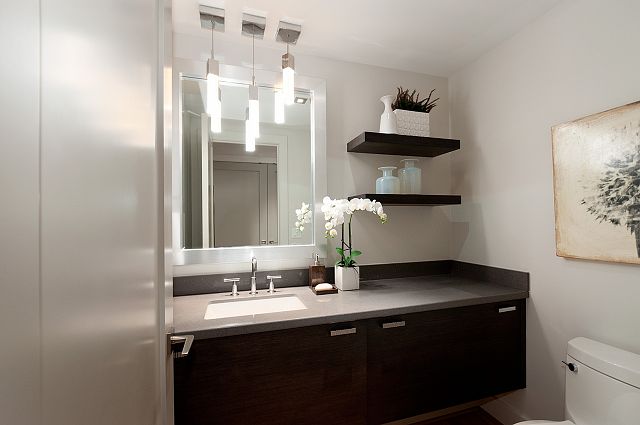 You notice the high quality of the materials in this house.
Master Bedroom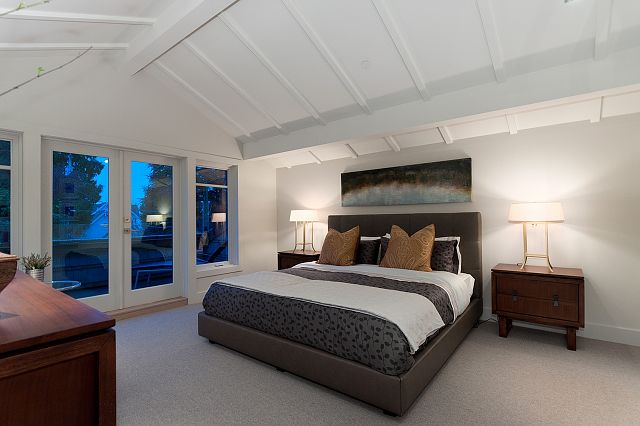 Oh, the ceilings!
Ensuite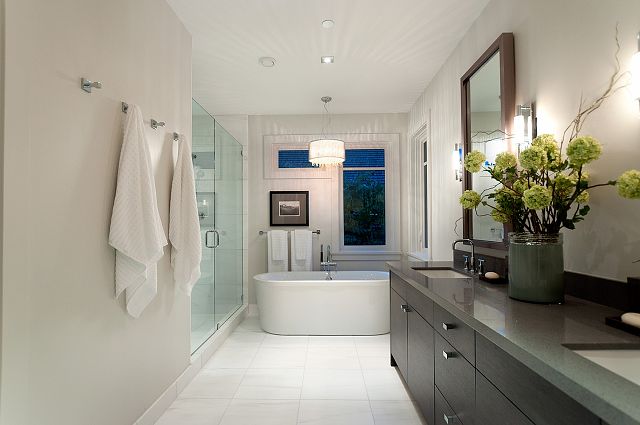 This is what I call "fresh and sophisticated".
Closet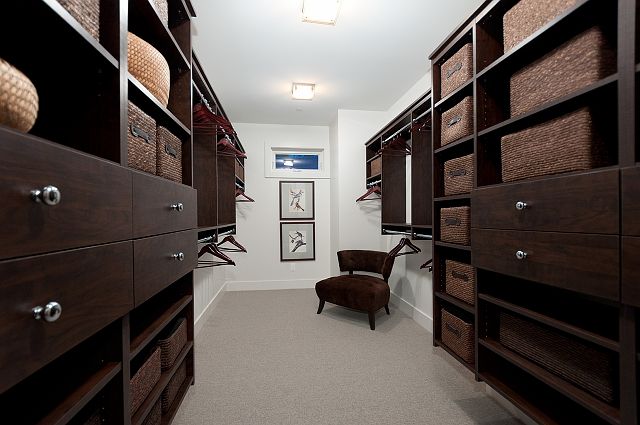 I could fill this up quickly! 😉
Basement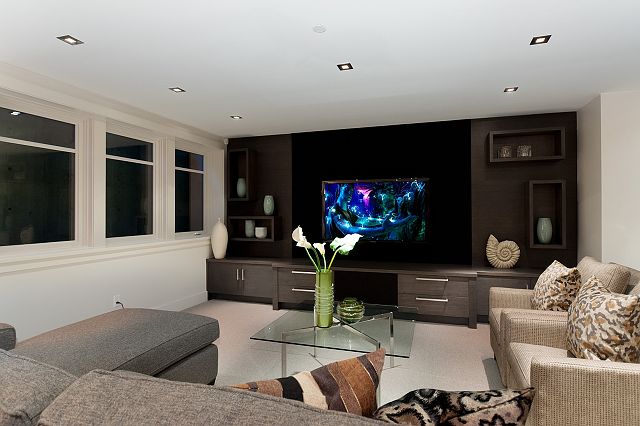 Media room in the basement.
Entertain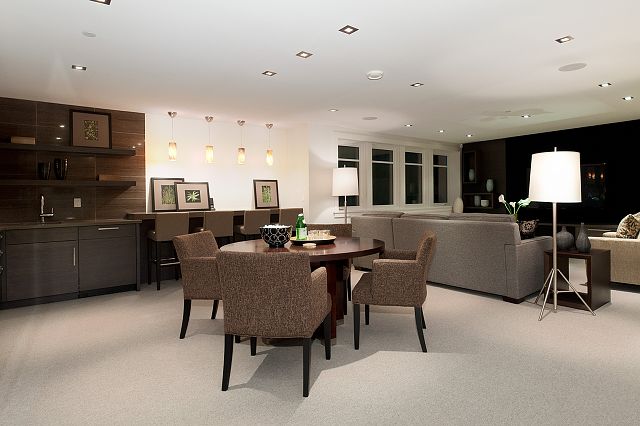 Can you imagine how fun this space can be?!
Play, Players!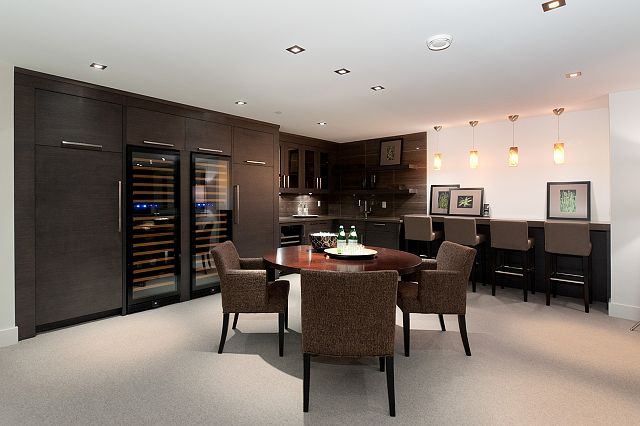 Having fun in style!
Yoga Room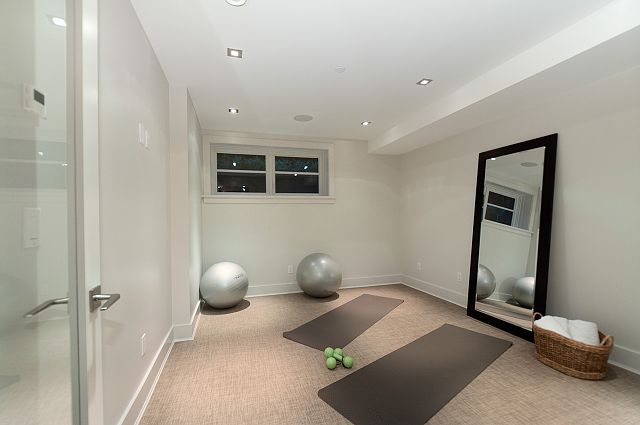 I love the floor. It has a linen effect.
Bathroom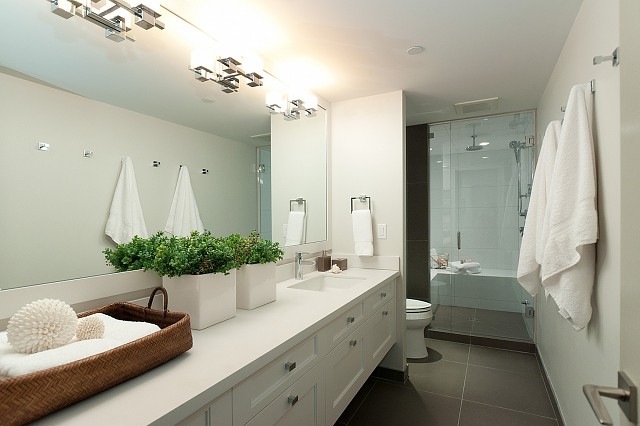 It doesn't feel like a basement bathroom. I love the white walls, cabinets and stone tiles.
Summer Night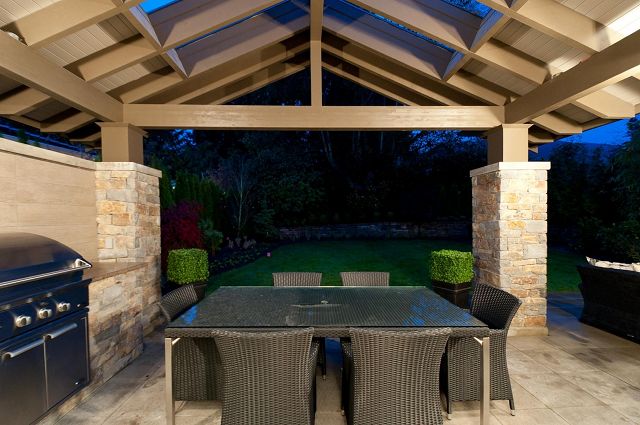 Grab a good bottle of wine and invite some friends over.
Night Light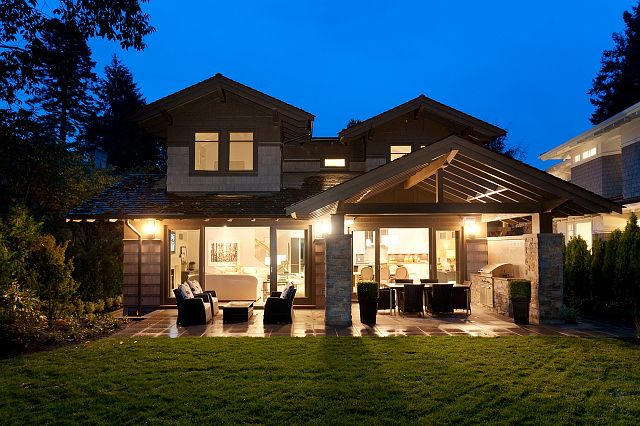 This house is not huge as many we often see and it doesn't feel overwhelming. The backyard is manageable and I like that. We should try to simply our lives.
Life is a Beach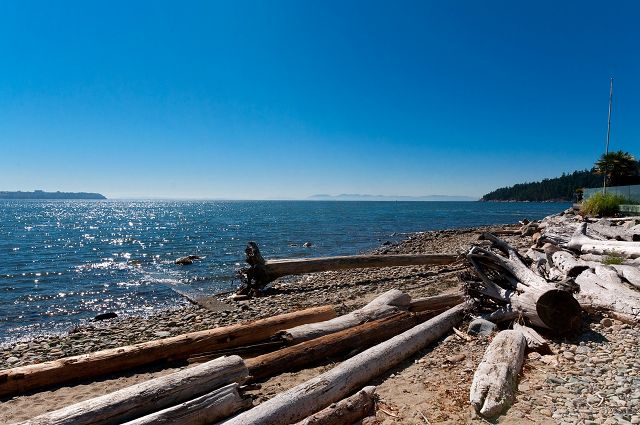 The best of all? This house is just across from this gorgeous beach.
You're My Sunshine… My Only Sunshine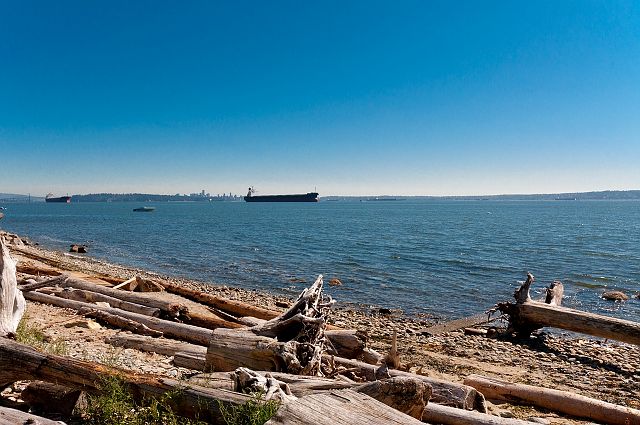 This is "paradise" for me. I wish I could seat here and listen to the calm waves.
Do you feel inspired to pin??? I love seeing all the pictures you find here and share on Pinterest. It feels wonderful to know you enjoy the posts I prepare for all of you and it's so fun to know what you think of the spaces you choose to "pin". I love reading your thoughts on them. I also love when I see some of you pinning the "HB" logo and saying it's your favorite blog. It simply makes my day! Thank you, guys! 🙂
Here are some pictures you have "pinned" lately. You have great taste, you know? I love all of them! Click here to see it.
I really hope all of you have a very great week and feel the blessings you constantly receive. Make sure to open your eyes and notice what is good. Focus on the good things that's happening in your life. Nothing is perfect, but even when it seems that all is being bad, there's always a Light that keeps shinning upon us. Put your heart into it. The more space we give to the Light to come in, the brighter our lives become.
xo
Luciane at HomeBunch.com
Get My Help with Interior Design: HB's Design Service.
Come Follow me on Twitter: Twitter/HomeBunch
Get Home Bunch Via Email: Become a Subscriber