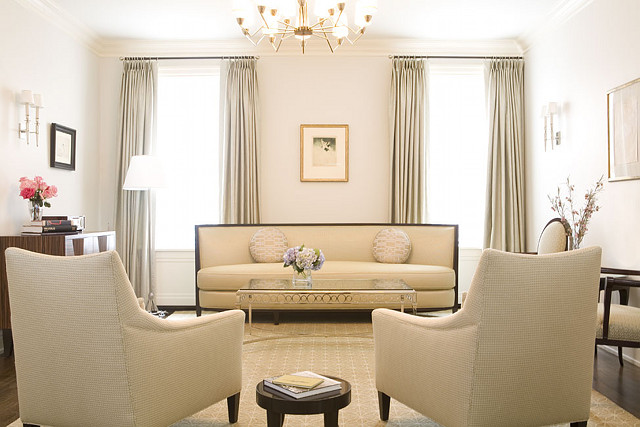 Interior designer Alexandra Angle founded her company in 1999 and hasn't stopped since then. With her work being featured in magazines such as House Beautiful, O at Home, The Oprah Magazine, Metropolitan Home, Elle, Vanity Fair and so many others, you know she isn't playing around, she's taking her work seriously to the next level, inspiring many of us.
Alexandra's designs are a mix of elegance and convenience, but never too serious. I love seeing the more posh interiors as much as the cottage-y ones. I think every job done by her has something really special about it, and you can take a look for yourself here.
Sunflowers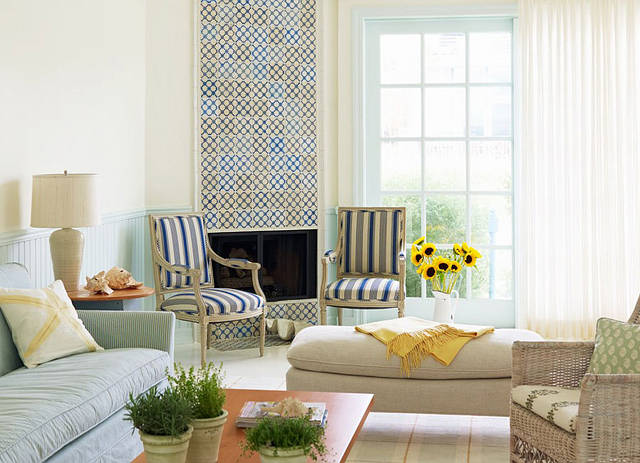 Happy and welcoming.
Sweet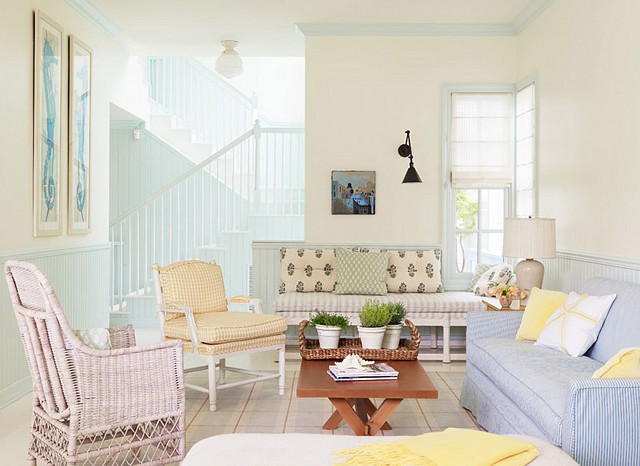 This room is made for summer!
Loving & Cooking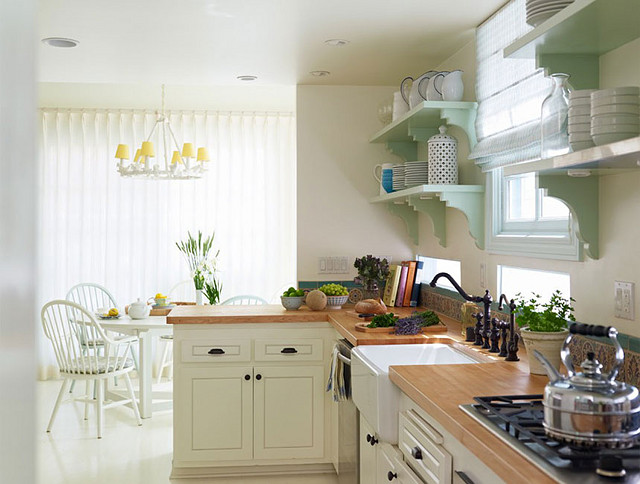 This kitchen is just perfect in my opinion. I love the color and the material selected for this space.
Green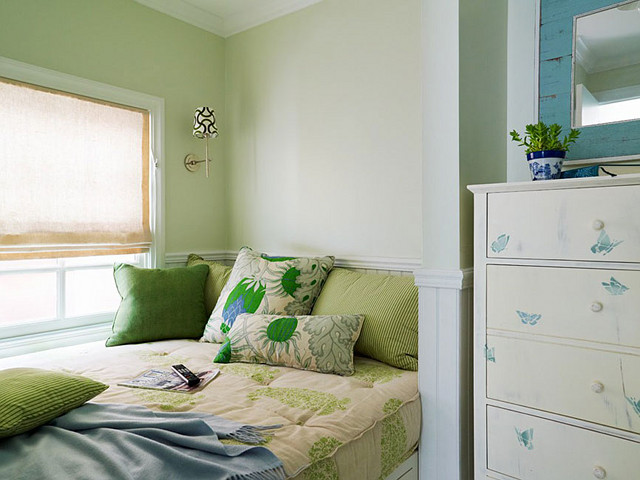 Lovely!
Desk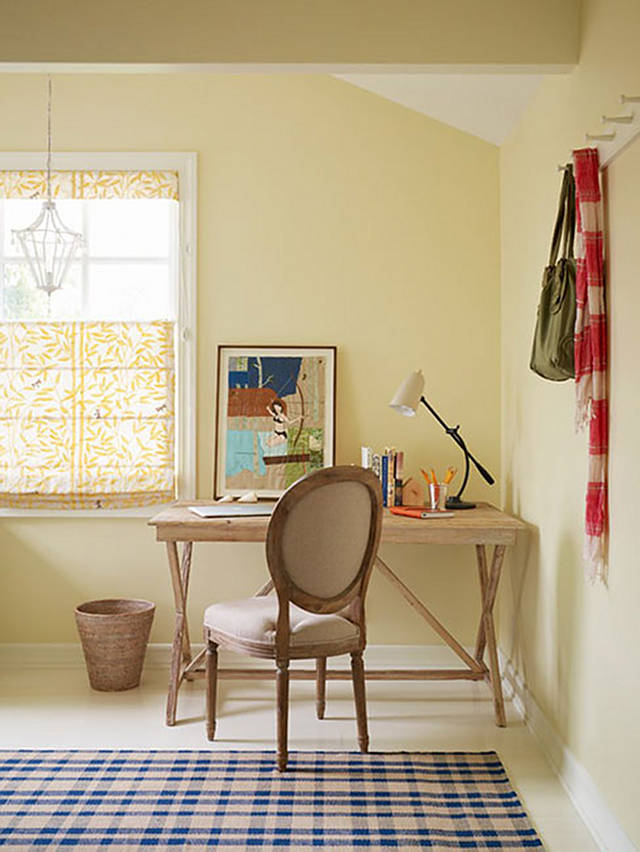 Very charming.
Master Bedroom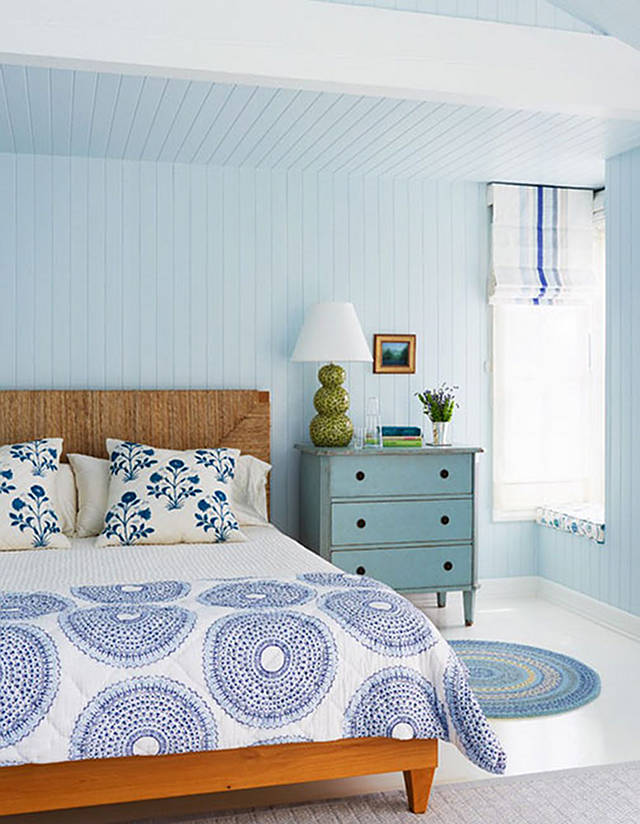 Blue is my favorite color and I'd be so happy in this room.
Cozy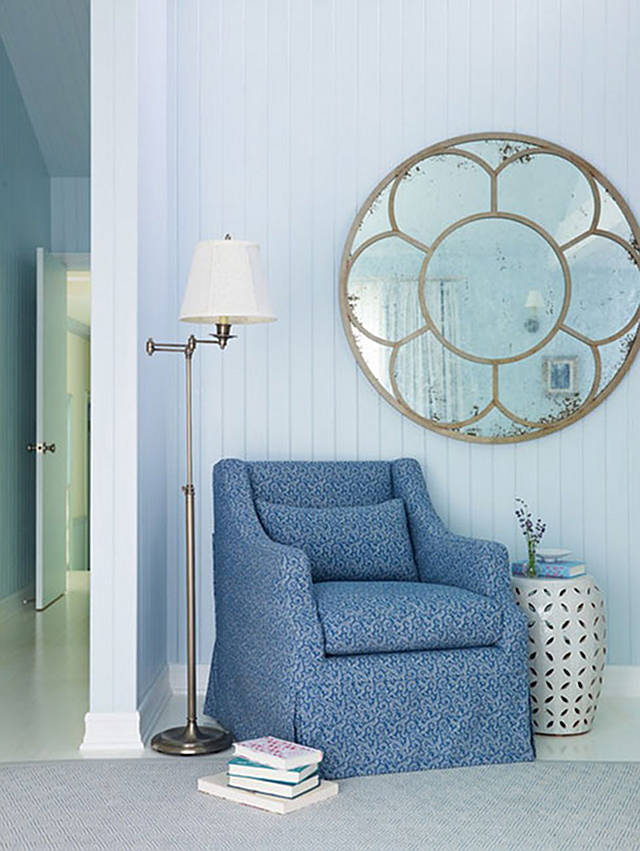 Every bedroom should have a cozy corner for reading.
Bathroom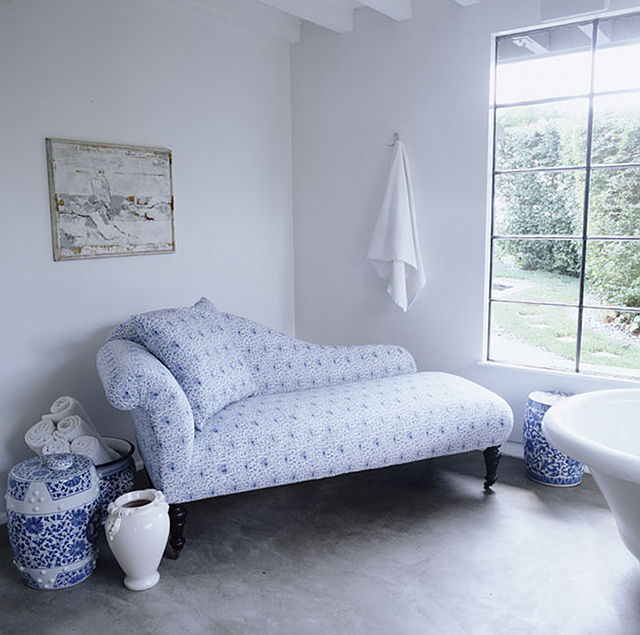 Isn't it so elegant?
Vanilla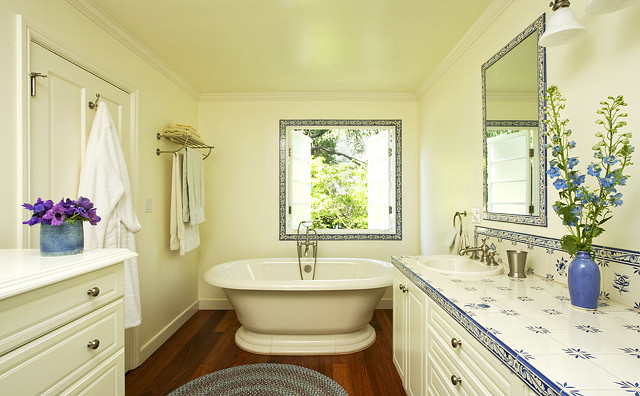 I'm loving the tiles on the countertop of this bathroom.
Chandelier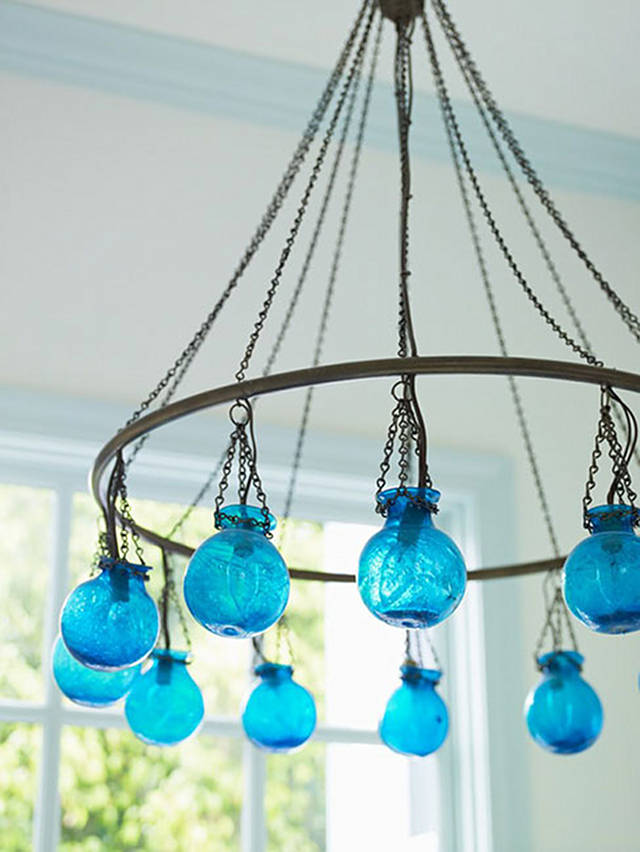 I look at this and I wish I had it at my home. I love the color this chandelier can bring to a dining room. Fantastic!
Rocking Chair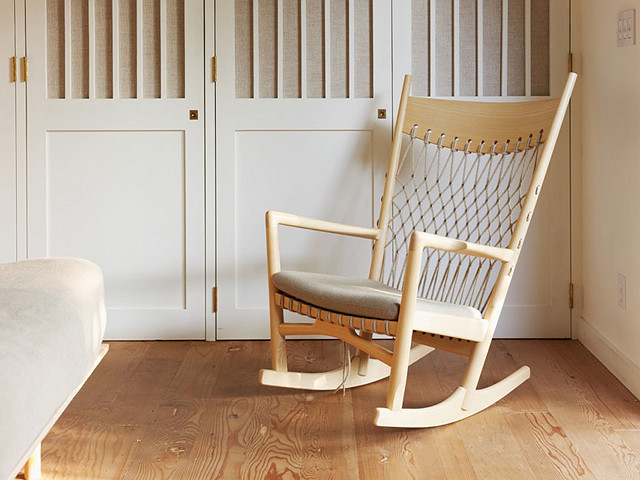 This rocking chair is a piece of art.
Wood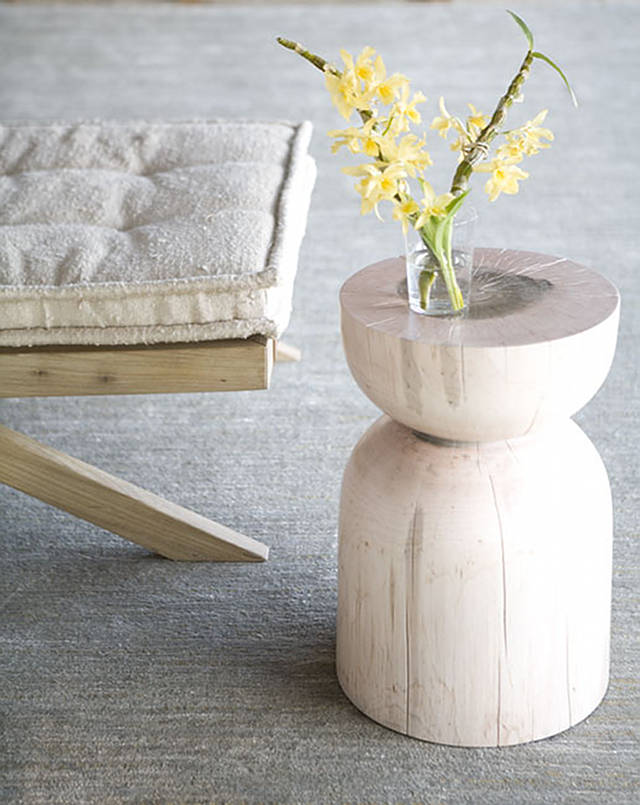 Natural materials are one of my favorite ways to add beauty to a room.
Office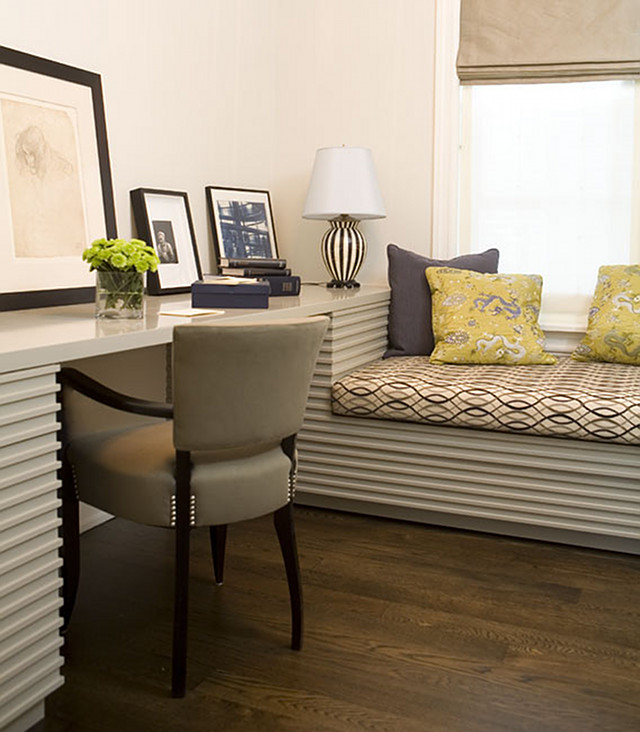 This is a very chic office.
Viewing The Views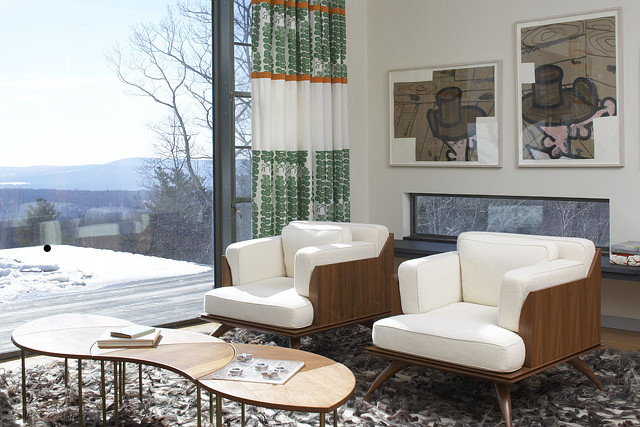 These chairs and coffee table are pieces to keep for life.
Sunset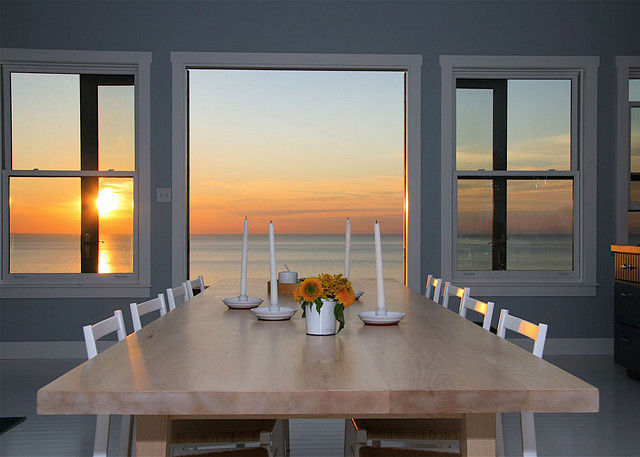 Do I need to "comment" on this one? Lucky are the ones that sit here with that view!
To the Kitchen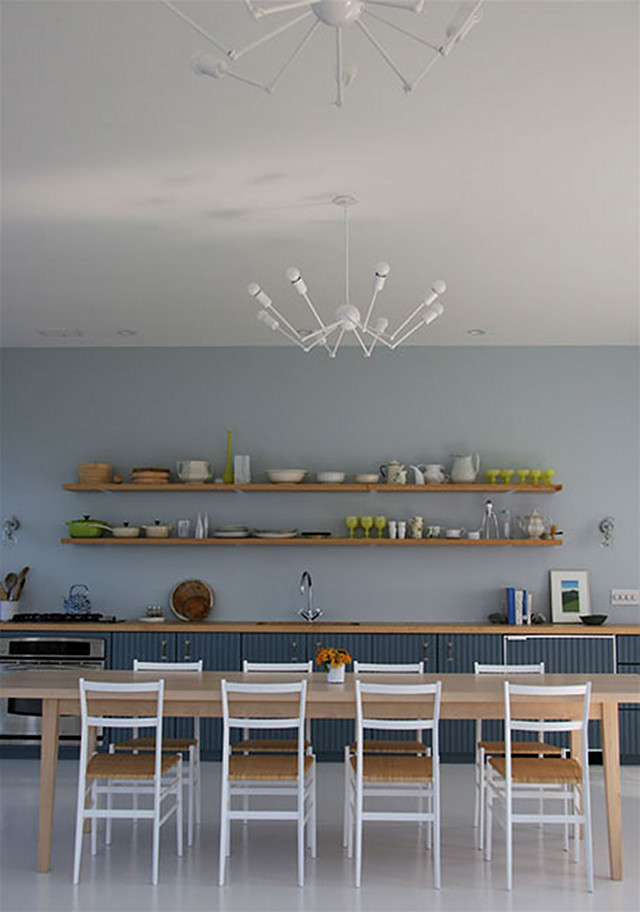 This kitchen is perfect for this house by the sea.
Workspace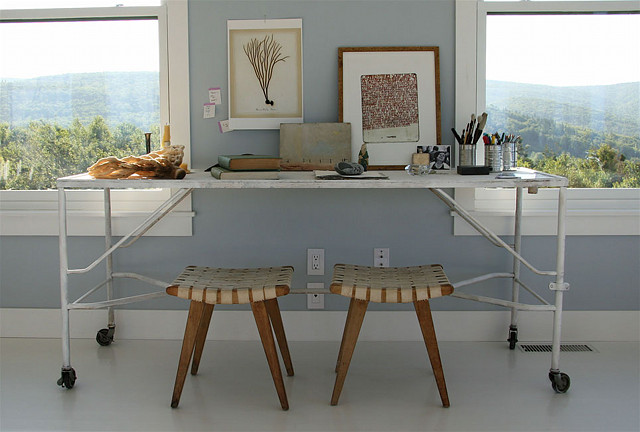 Working would be a "breeze" with that view!
Storing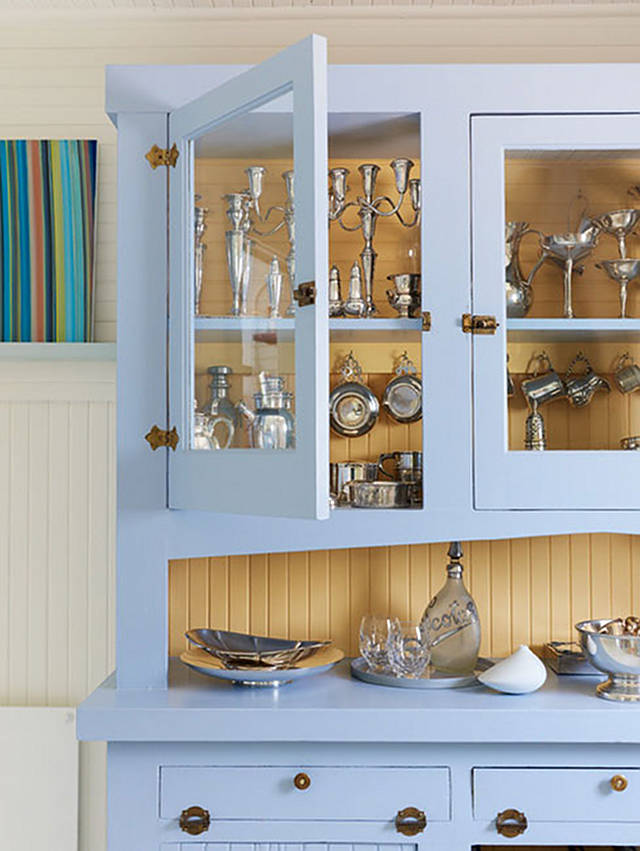 I love vintage furniture painted in this color. It's really fresh.
Eating Area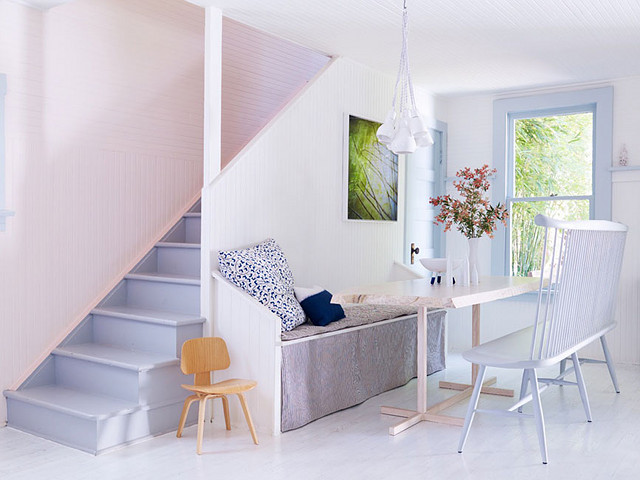 The colors add some sweetness to this space.
Master Bedroom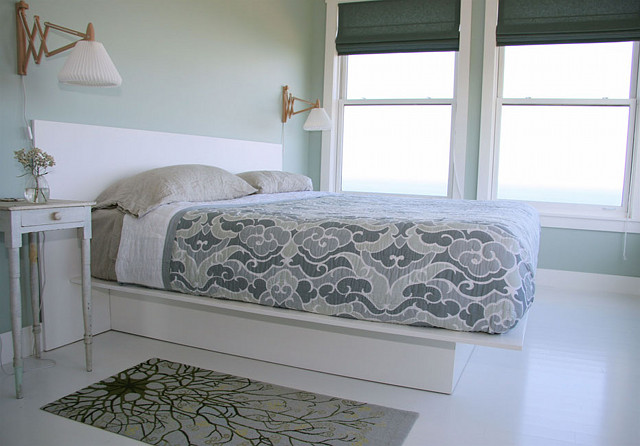 Clean lines make this space feel very serene.
Naturalista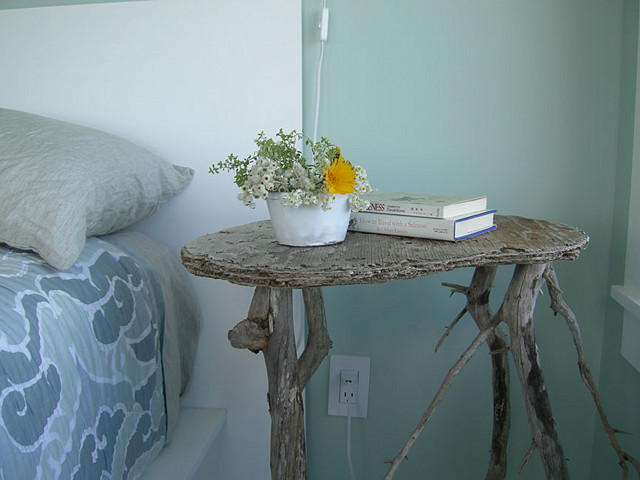 Natural elements brings some warmth to this room.
Blue & Sage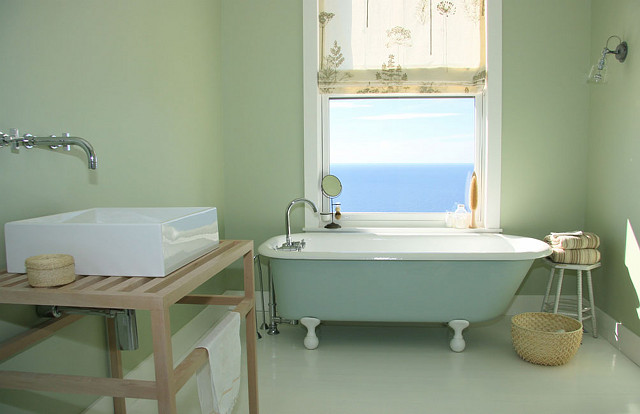 This bath is in perfect position for the perfect view.
Exploring Outdoors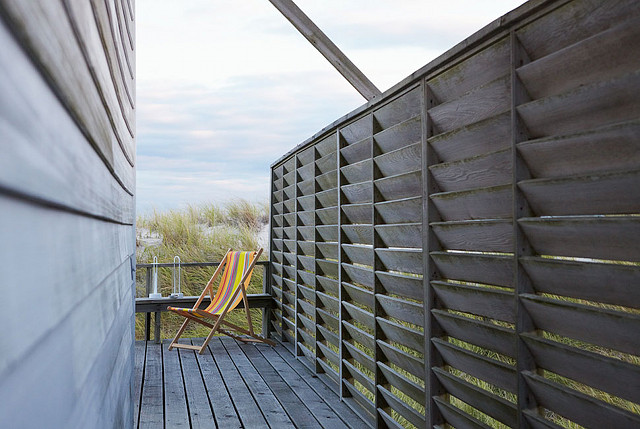 I love the colors of that chair. Isn't that a great picture?
Bike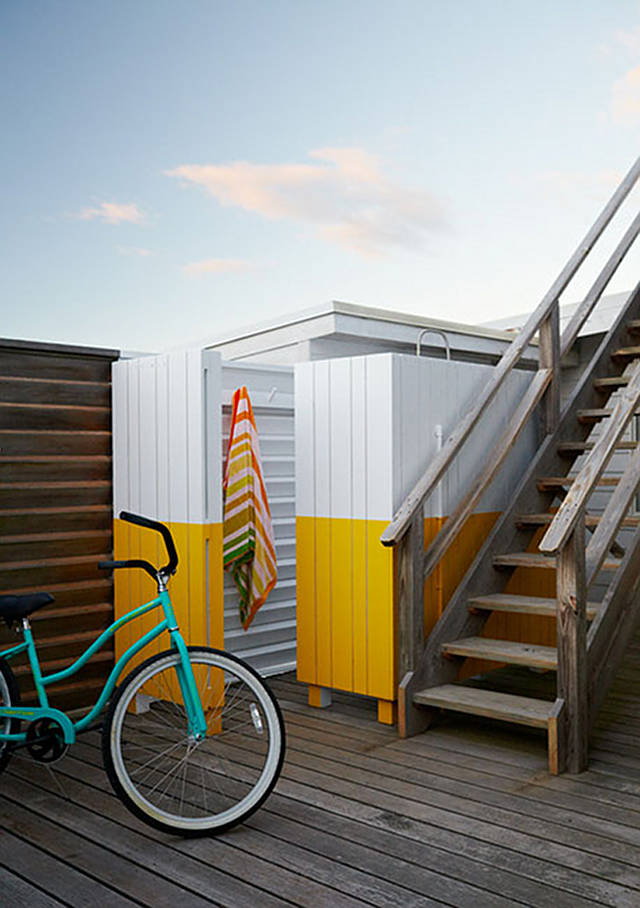 An outdoor shower is a must for a beach house.
The Beach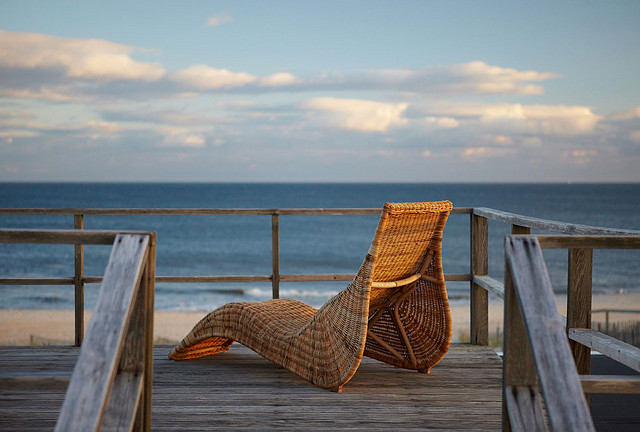 I hope these pictures are getting you ready for summer.
Creating Paradise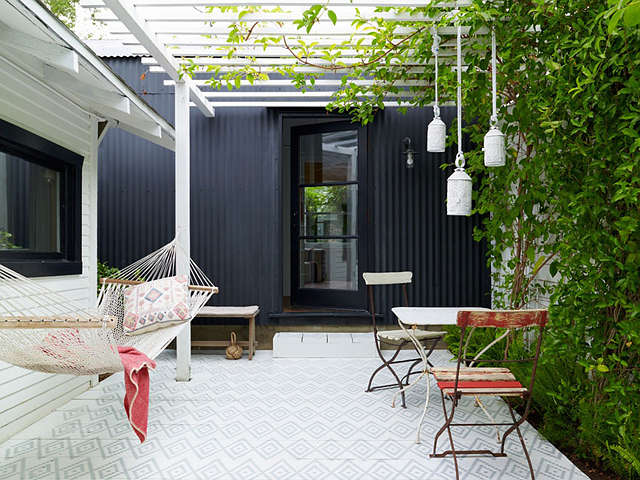 Even if you don't spend your summers by the sea, remember that any outdoor space can be transformed into your little and beautiful paradise. A hammock is always synonymous of summer for me.
Sweet Garden
I always like adding benches around my garden. It's always so inviting.
Shade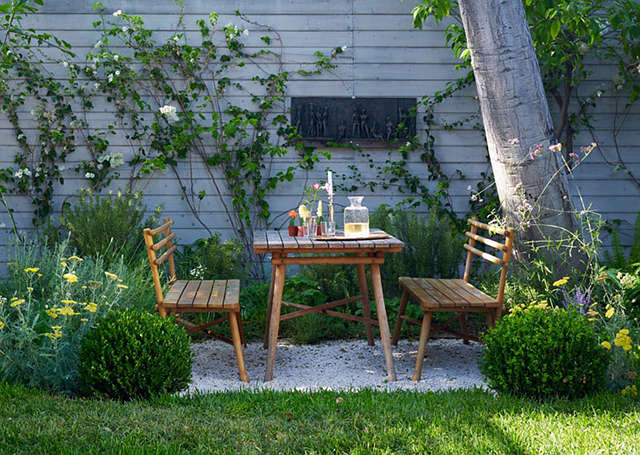 Isn't it so fun to dine al fresco? I think that's always a treat for me.
These outdoors pictures makes me want to get out of the house and enjoy some fresh air. Maybe that's what I'm going to do soon.
By the way, did you have some fun during your weekend? Mine was fun but busy. It was raining also, so it's not as much fun, besides the kids seems to feel a bit uneasy having to stay indoors at this time of the year. The highlight of my weekend was going to a seafood place close by us and getting some delicious food. We have really hard winters here, as you probably remember me telling you, but I must say that I love being here during the warm months. It's just fantastic for fresh lobster, seafood in general, and I can't complain about our sandy beaches. We better enjoy every minute of it, because it doesn't last long! But that's something we all should do, enjoy every good thing the days bring to us, right? Nothing is forever, so let's be grateful for everything we have today.
Have a blessed week!
xo
Luciane at HomeBunch.com
I Can Help You with Interior Design: HB's Design Service.
Come Follow me on Twitter: Twitter/HomeBunch
Source: Alexandra Angle.