Feeling the ocean breeze yet? Don't worry, as soon you see this house you'll feel you're right by the sea. This house, designed by Lynn Morgan, is ideally located in Nantucket and everything here reminds you that you're close to the water. The color palette of this house is very calming but not boring. The interiors are very casual, yet elegant.
I hope you enjoy the summer feel of this house. And yes, I am not giving up on summer just yet!
Welcome Home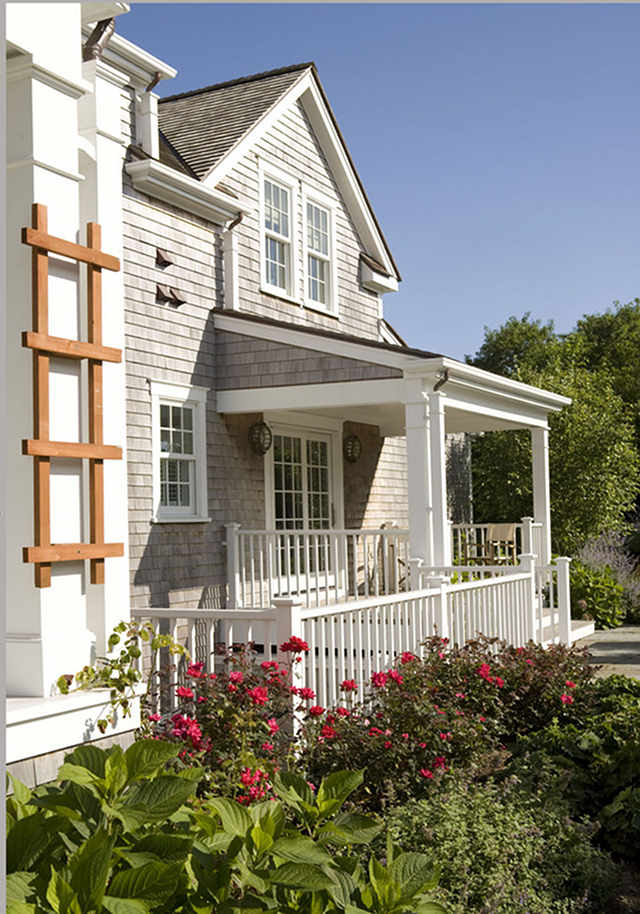 This is a place that has that feeling of "Home Sweet Home".
Entryway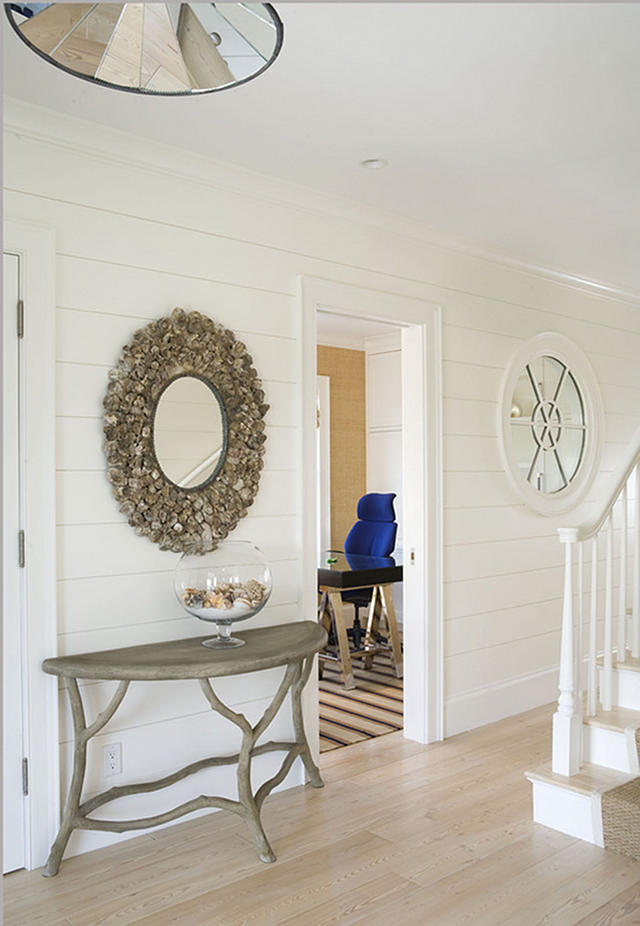 The entryway tells you right away you're in a beach house.
Living Room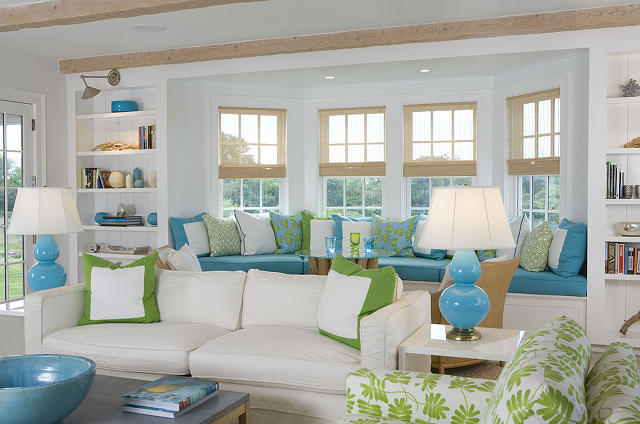 The colors in this room make me happy! Everything looks really fresh and sunny. Impossible not to love that long window seat.
Baby Blue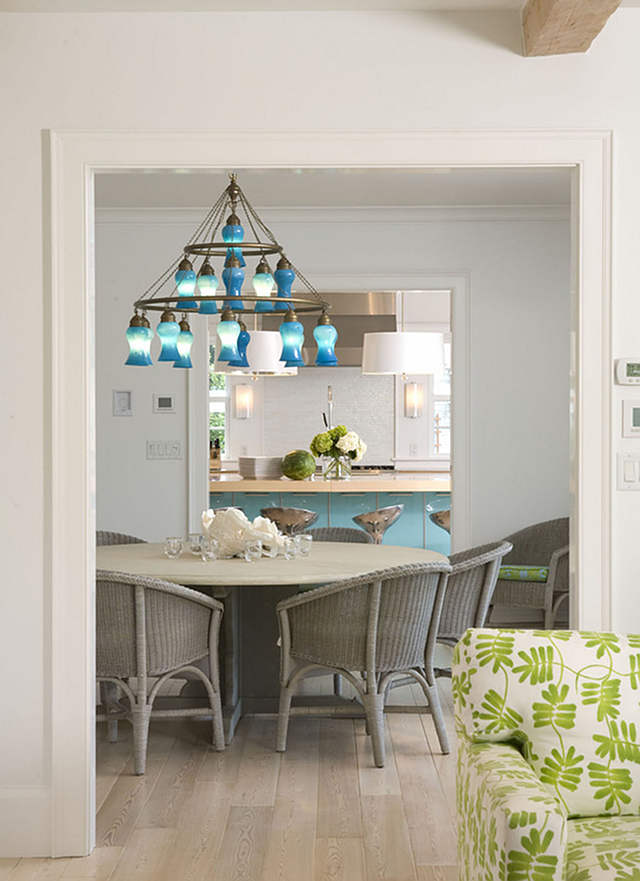 The dining area reminds me of a sandy beach. That chandelier makes a big impression here.
White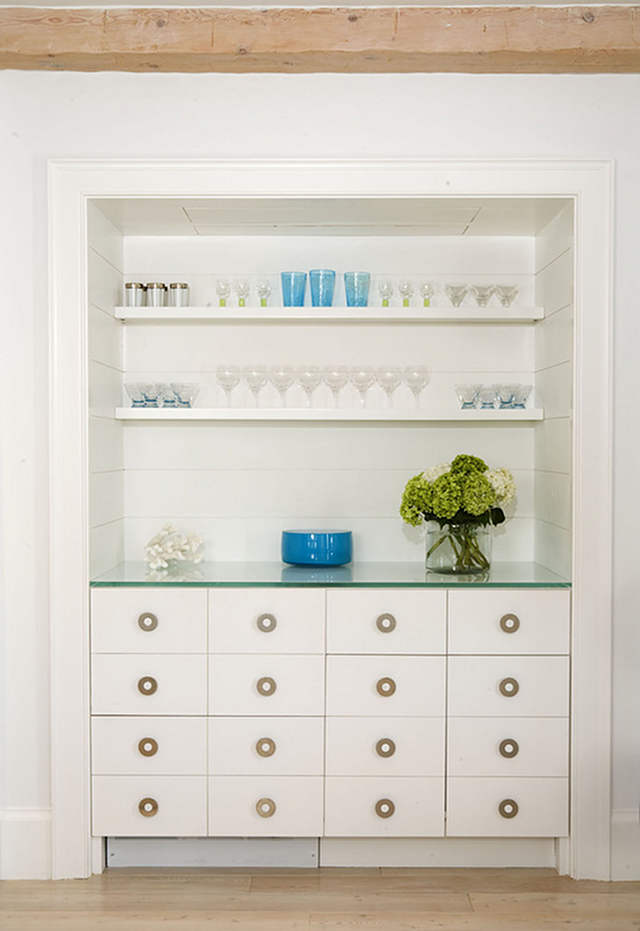 This built-in adds architectural detail to the dining room.
Kitchen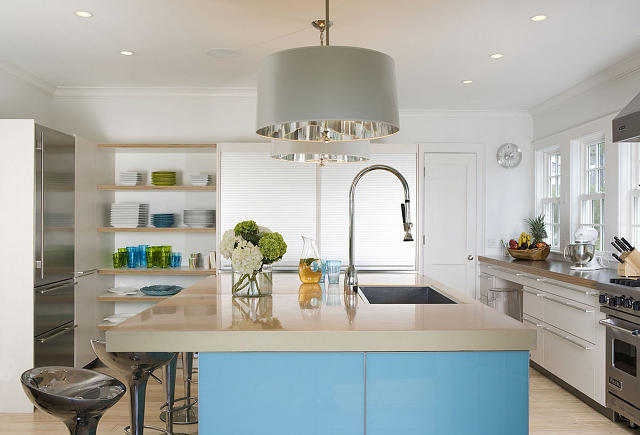 Very spacious and clean.
Powder Room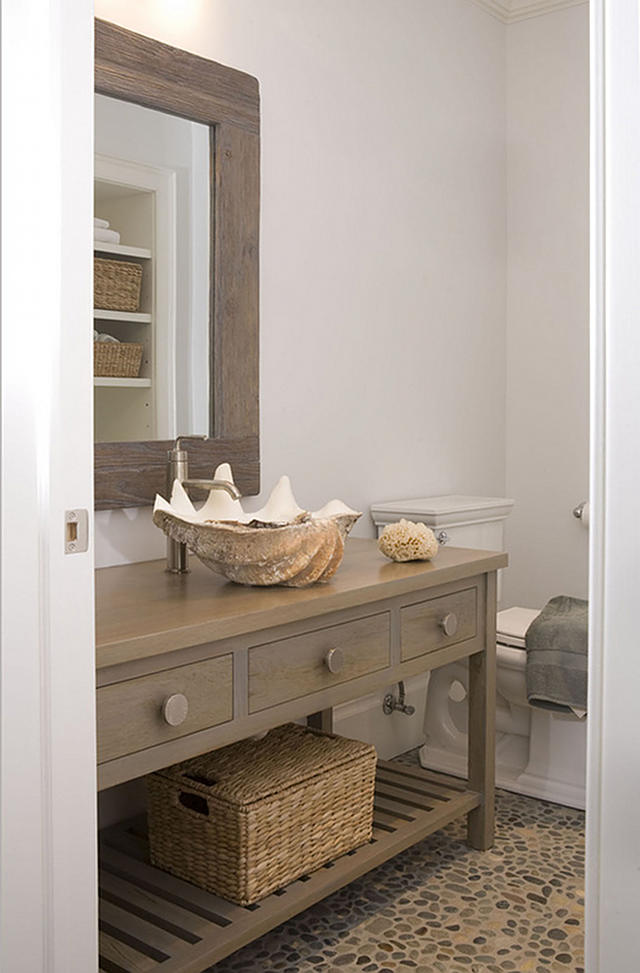 I'm so in love with pebble floors lately and this powder room has elements that go perfectly with it. Isn't that sink so unique?
Display Your Love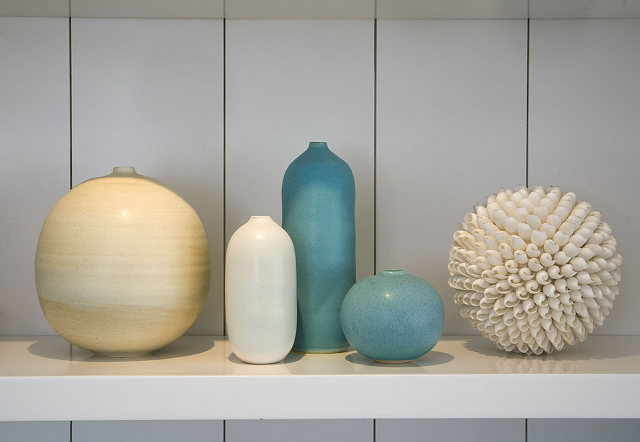 I'm a believer you should bring home things that not only go well with the rest of your house, but also things that you love. You must love them and then display your love!
Talking About Love…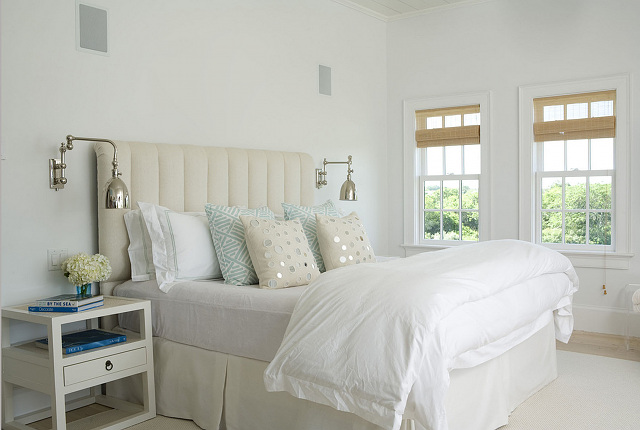 This is one of my favorite master bedrooms! It's simple, not stuffy and totally serene.
Have a Seat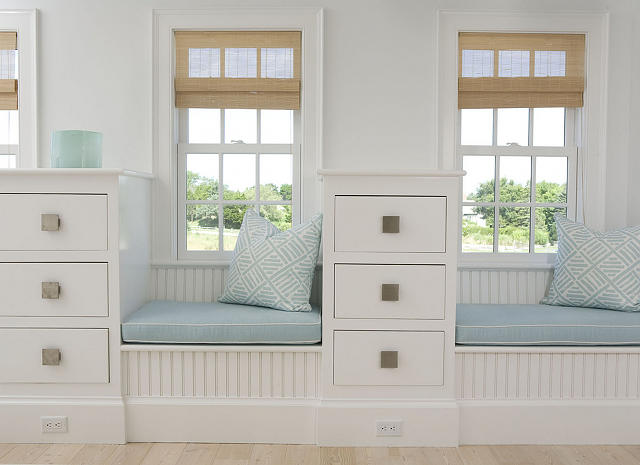 Window seats are always so charming!
Circle
No need to compromise natural light for a mirror.
Glass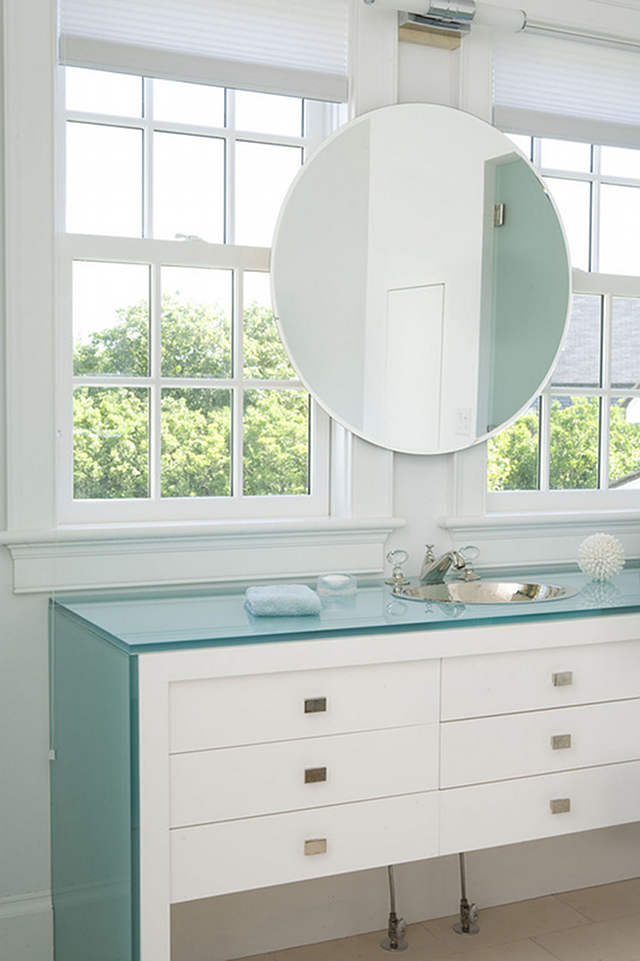 The glass countertop is really pretty and adds color to this bathroom.
A Tub for Two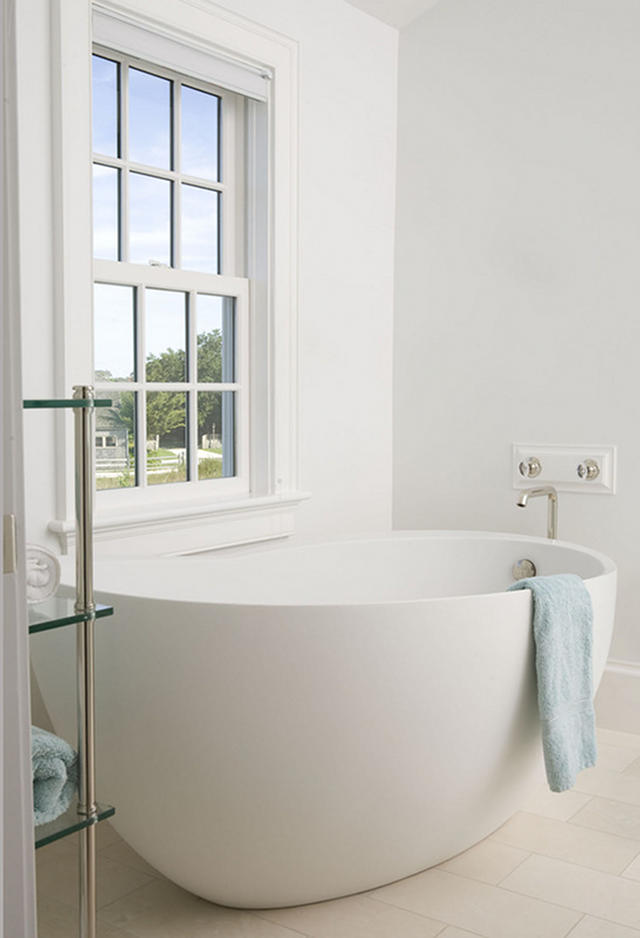 This is a very spacious tub, I think I'd disappear in it!
Coral & Orange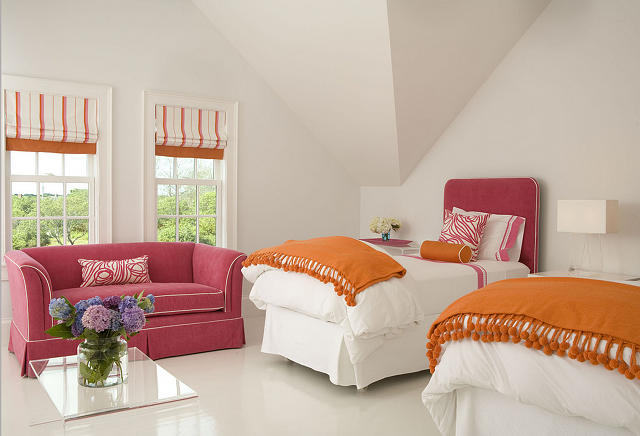 The girls' bedroom is as cute as can be!
Friends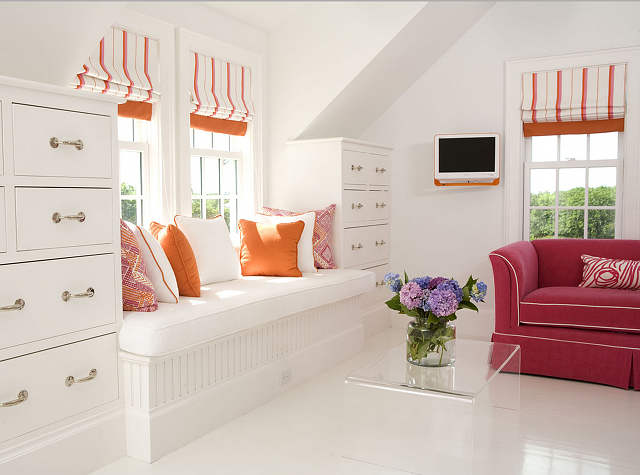 More window seats and take a look at the floor! Shiny white!
Modern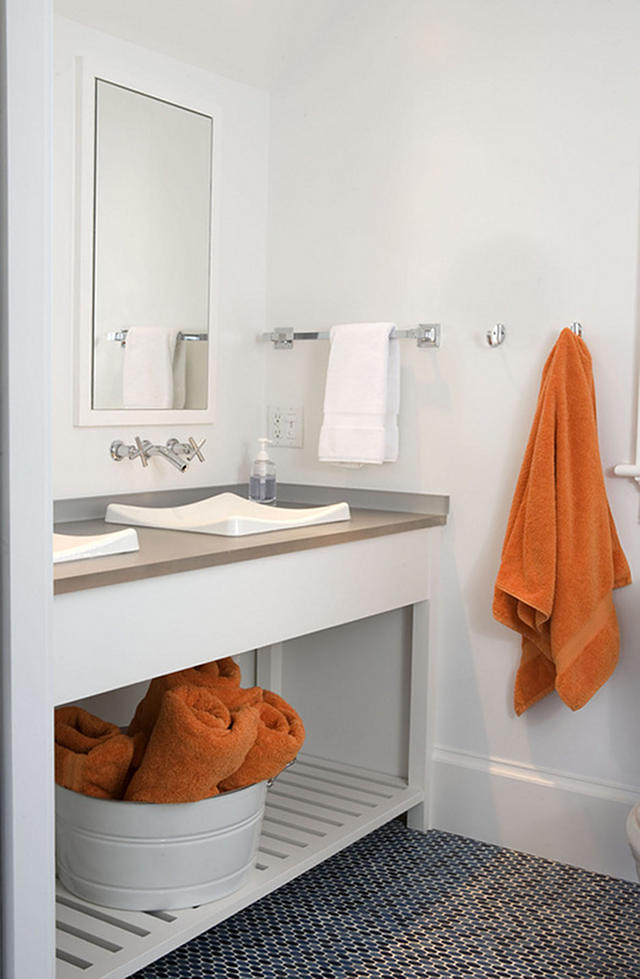 The bathroom feels very modern but not cold.
Towels & Baskets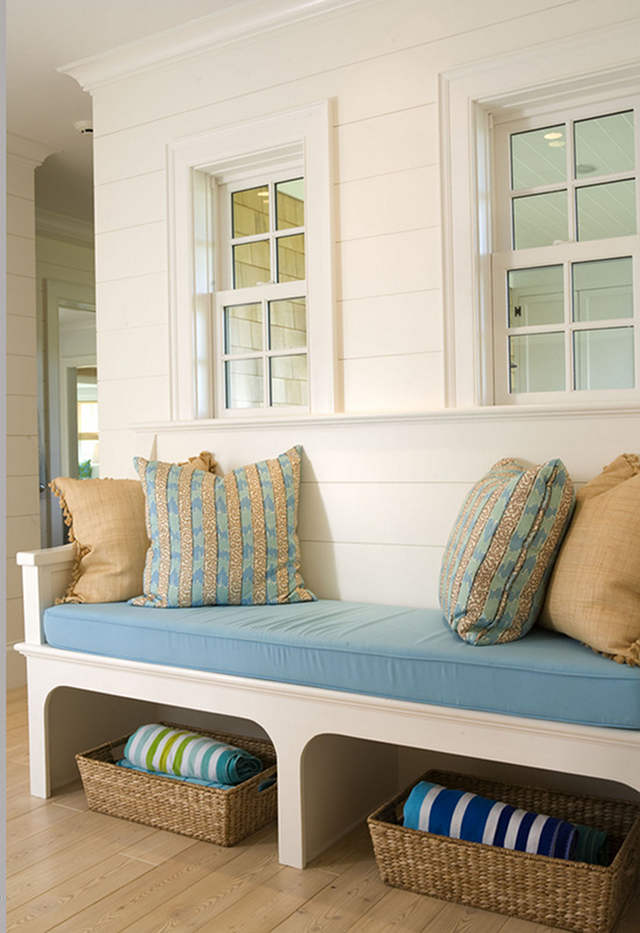 Ready for the beach?
Right Here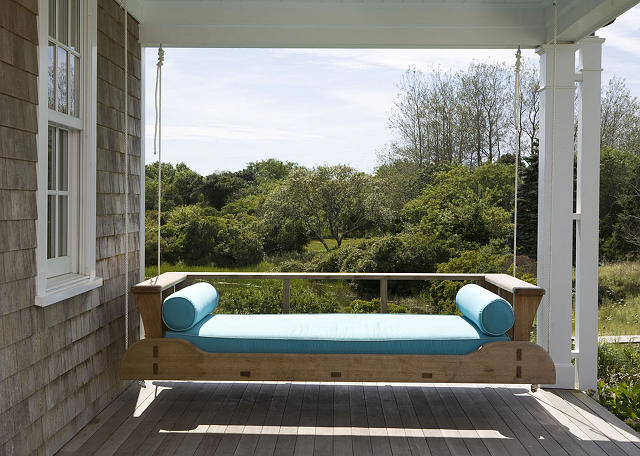 Or would you prefer to spend the afternoon here enjoying the views?
Source: Lynn Morgan.
This house is truly beautiful. I hope the colors have inspired you. I think it's important to live with some color in our house. I'm not the kind of person that could live with too much of it, but I also have learned that I can't live in a dark space. I love bright rooms, with lots of natural light and this house delivers those qualities.
Leave a comment telling me your thoughts on this place. I read every single comment you leave here and I always enjoy them.
Have a peaceful day!
xo
Luciane at HomeBunch.com
Get My Help with Interior Design: HB's Design Service.
Come Follow me on Twitter: Twitter/HomeBunch