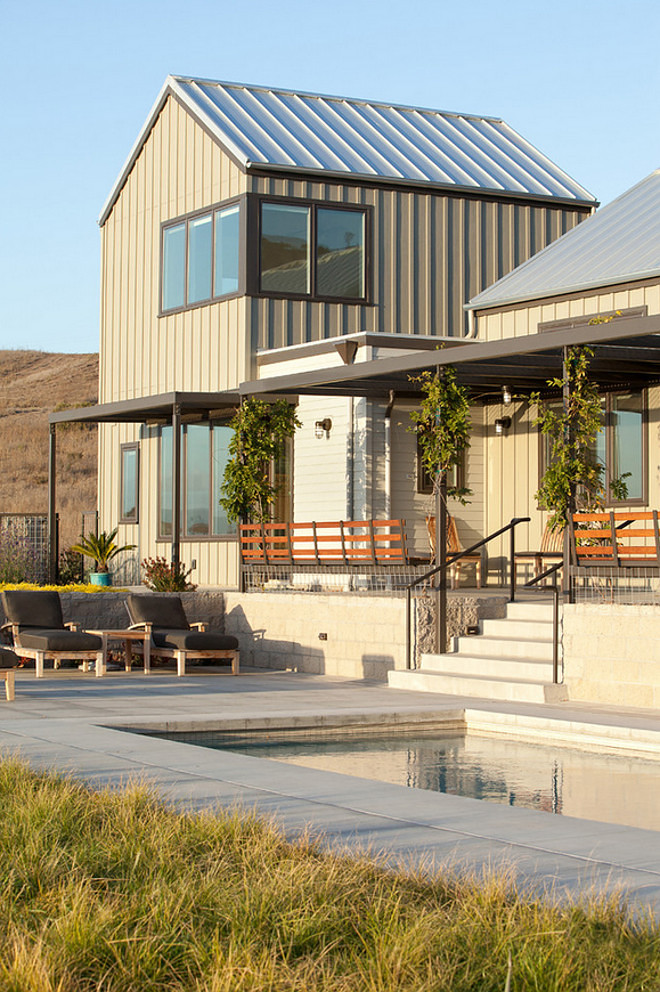 There's more to the look of a room than the paint, furniture, and arrangement. As central as these elements are, they run the risk of missing the mark if additional aspects of interior design aren't factored into the plan. No worries – it's common for men and women to overlook these things, especially if it's their first go at designing a room on their own.
Entry Vantage Point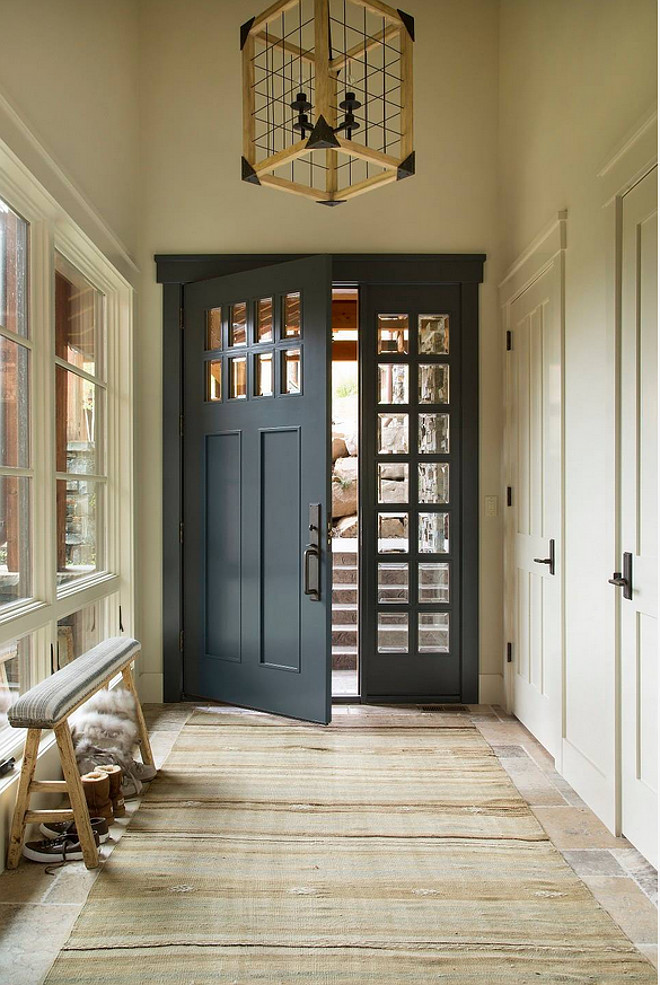 Door paint color is "Benjamin Moore 1638 Midnight Blue".
We all know the power of first impressions. The first impression guests will have of a room is the way it looks when they first enter. With this in mind, it's important for the design plan to give the entry vantage point more weight than other perspectives from within the room. Make sure the furniture arrangement appears welcoming from the doorway. Furthermore, wiring should to be hidden from view from this perspective.
Lighting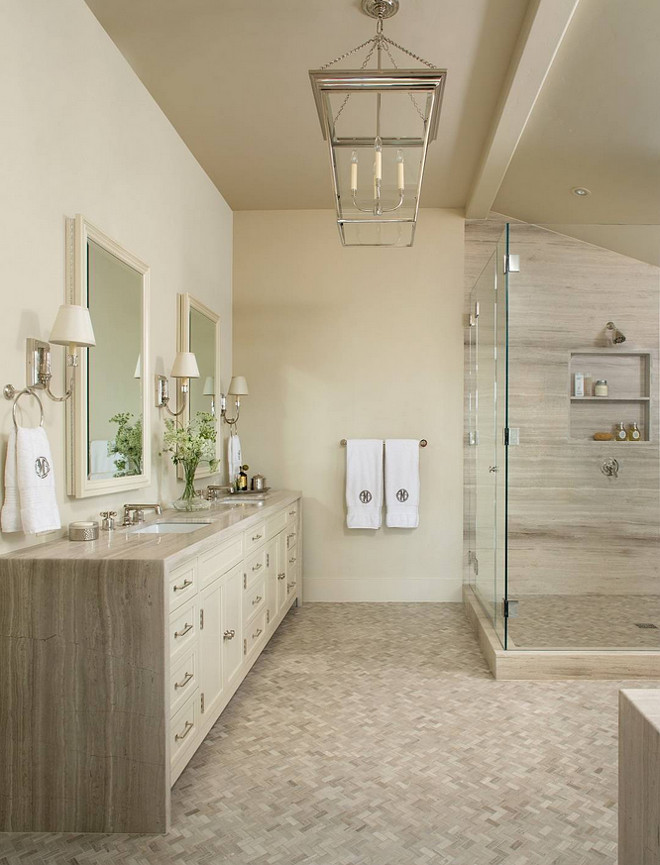 Wall paint color is "Farrow and Ball #3 Off-White".
The way the light scatters and originates in a room can make or break the success of its design. Monitor the path sunlight takes across the room throughout the day and incorporate this into the design plan prior to setting anything in stone. When night falls, experiment with lamps and other artificial lighting placement. Don't stress about the added expense of more lighting, as there are easy ways for homeowners to reduce energy costs, such as using Electricity Match to find better rates, or opting for energy efficient lamps and light bulbs. However, it's important not to overdo it on the luminescence; shadows and dim spots can serve a design plan well.
Temperature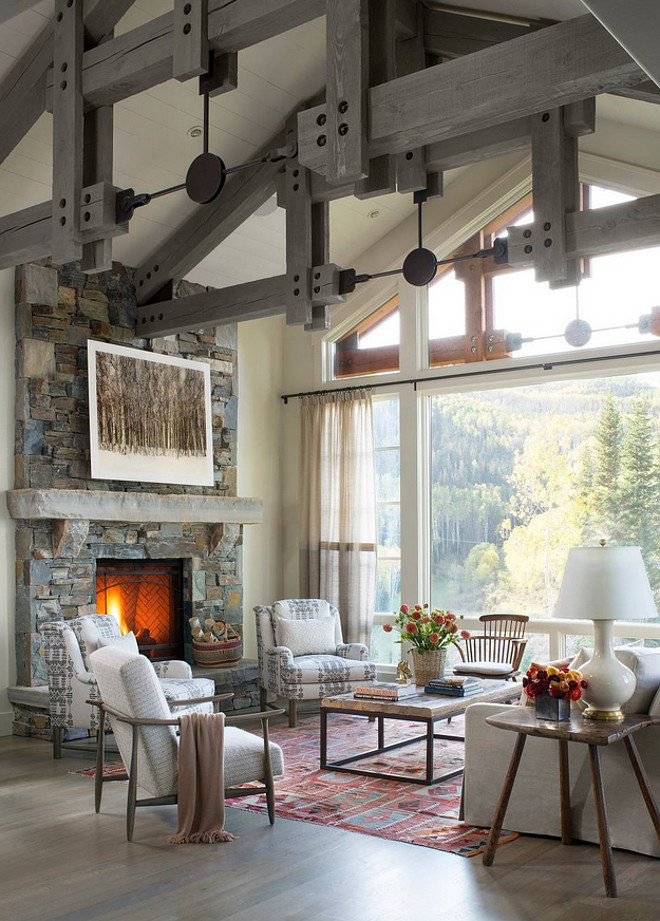 The literal temperature does indeed play some part in interior design, but that's not exactly what we're talking about. The mood generated by the combination of color, spacing, furniture design, and so forth can play a big part in whether or not occupants are happy, sad, angry, etc. Here's the catch: the way certain combinations affect the perceived temperature of a room are typically relative to culture. That is to say, white may be a color associated with cleanliness and technology in the U.S., whereas it's a color connected to death and mourning in China.
Wear and Tear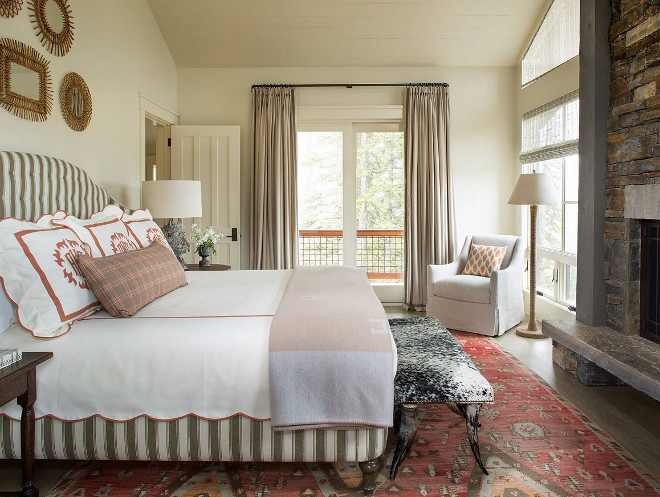 As much as we want our recently redesigned rooms to be treated like museum exhibits after the fact, homes and rooms are meant to be lived in and used. As such, wear and tear are inevitable aspects of interior design worth incorporating into the plan. This applies to carpeting, as certain colors are more likely to become visibly dirty quicker than others. Add furniture material to the mix, as different types of wood surfaces, for example, are going to become scratched and disfigured faster than others.
The way wall color, furniture choice, and arrangement play into interior design is paramount. However, they aren't everything. First impressions, illumination, mood, and resistance to damage all play a part in making sure interior design ideas reach their potential. Incorporate them into your next room redesign and watch your vision shine.
Most Pinned Post of the Month: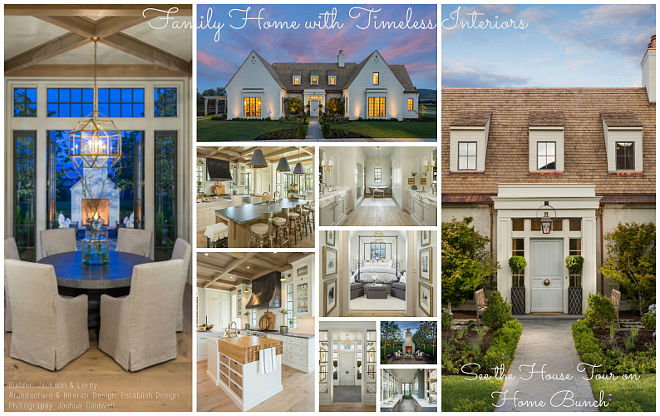 See more Inspiring Interior Design Ideas in my

Archives.
Interior Design Ideas:

Paint Color
I hope these tips were helpful to you, my friends!
We'll talk again tomorrow!
with Love,
Luciane from HomeBunch.com
Interior Design Services within Your Budget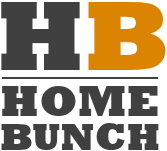 Get Home Bunch Posts Via Email

Sources: 1: Gast Architects. Remaining Pictures: Massucco Warner Miller Interior Design.