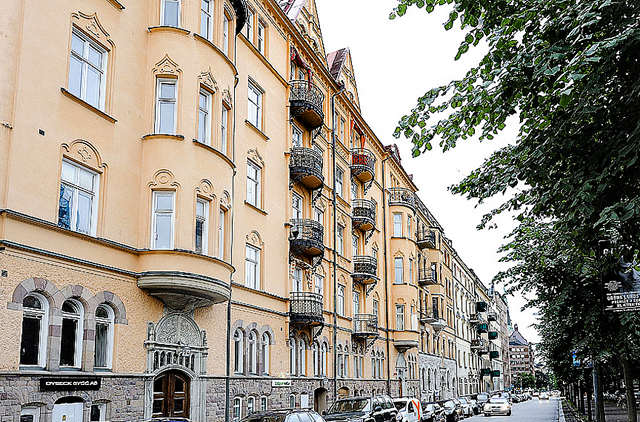 Scandinavian interiors are always interesting to me. We're used to seeing all the clean lines, the white walls, the "less is more" aspect and many of you love it, but some I know prefer more color into their homes. This space is so well balanced, so well designed that it puts Scandinavian design to the next level. The apartment is located in Ostermalm and it's filled with charm. The decor is out of this world and the architectural details will captivate your eyes.
Even if you're not a big fan of Scadinavian design, I'm sure you'll like this place. It's impossible not to!
Foyer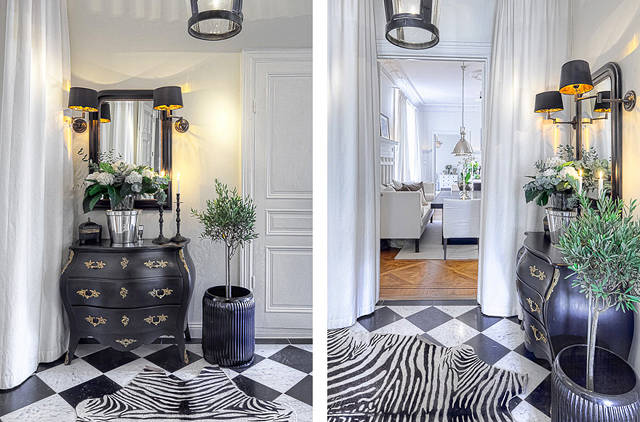 Loving the foyer? Trust me, you've seen nothing yet! This place is extraordinary!
Living Room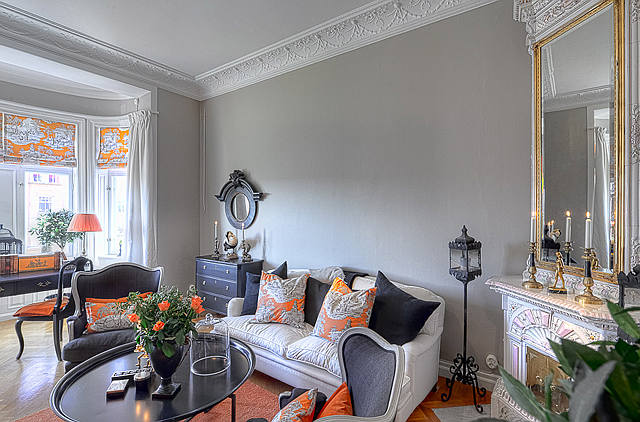 Before we look at the decor, please notice the architectural details of the space. Notice how beautifully they've embraced them with this perfect decor for its era. Also, grey looks great with orange!
Elegance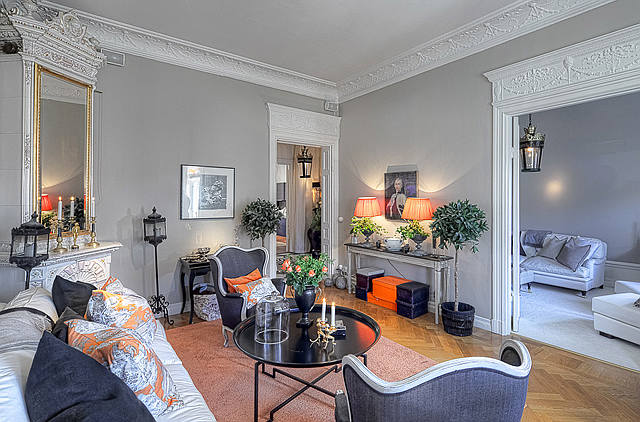 The living room shows us how to use grey in the right way.
Library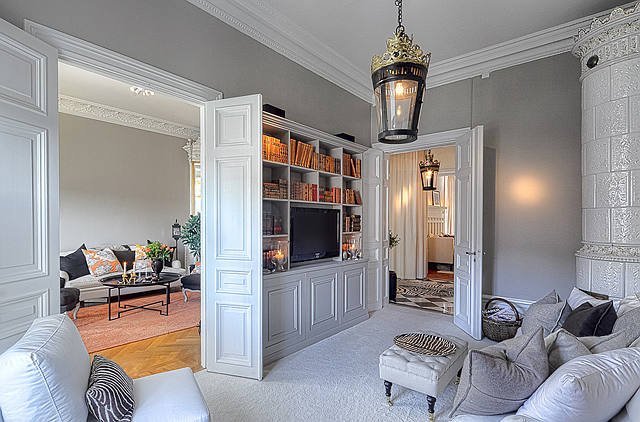 The library is just outside the living room and has the same chic vibe. Please notice the light fixture and fireplace.
Pleasing All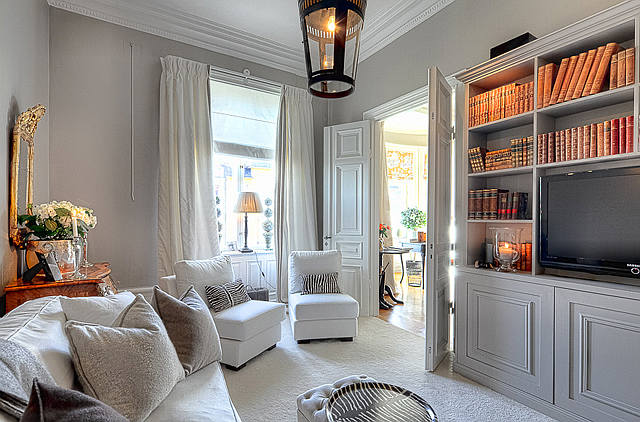 Decor is much more than beauty, it's also about comfort. I can't picture a beautiful library without being comfortable.
Kitchen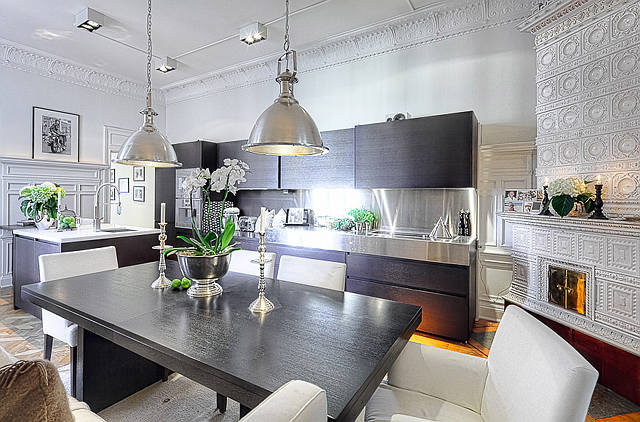 Scandinavian kitchens are often very sleek and modern. This one is just like that and I really love the mix of it added by the more formal architecture of the apartment. Please, don't miss the fireplace.
Closer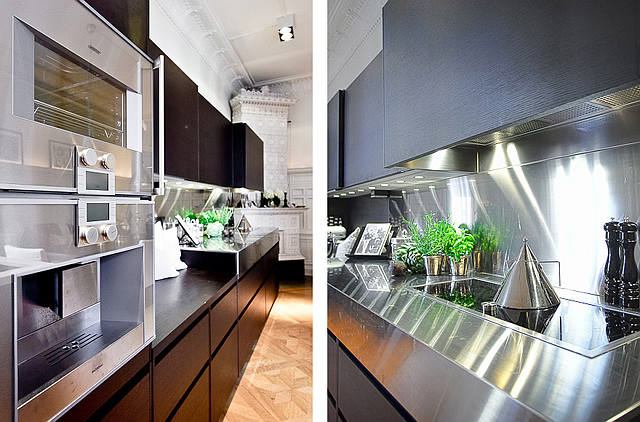 Shiny and pretty.
View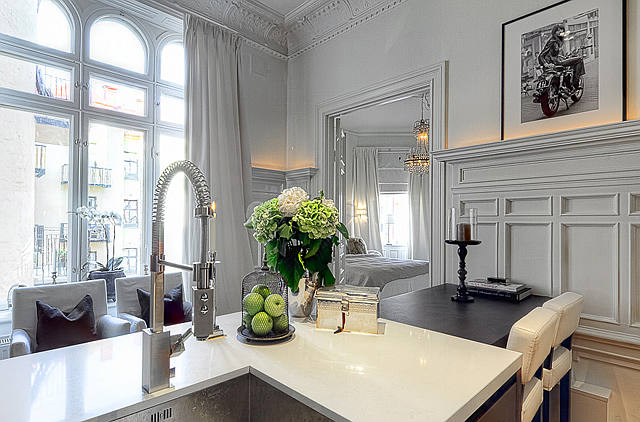 Notice the chairs facing the island. even when you don't have space to create a family room connected to the kitchen you can still try to create a comfortable seating area. Add two stylish chairs and a round side table for a "cafe style".
Eating Area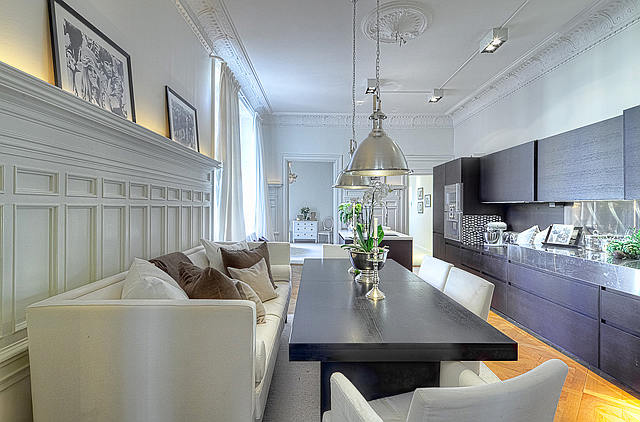 Are you also saying "wow" with me? I love the idea of using a clean lined sofa in this area. It looks superb and it's also perfect for smaller kids. Perfect material? I'd go for white leather (could be faux) or outdoor fabric. Easy to keep it clean, after all, no one wants to see pasta sauce on something so beautiful like that, right?
Master Bedroom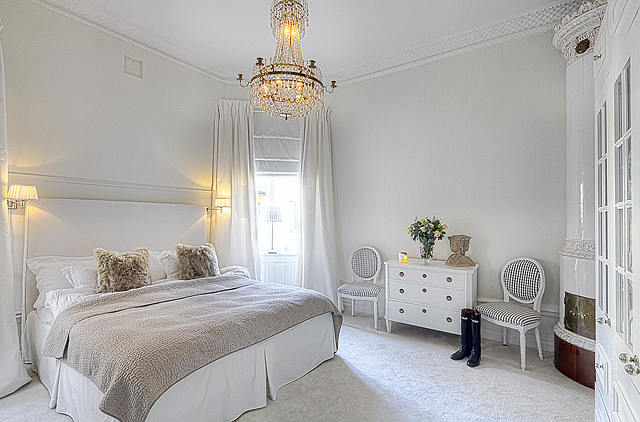 The serenity and elegance of this apartment is carried to the master bedroom.
Little Boy's Room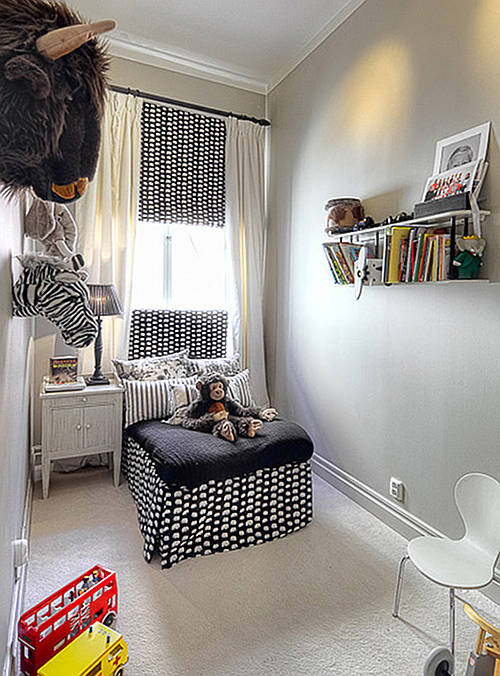 The color comes from toys and books. This is a tiny bedroom done right!
Pretty Princess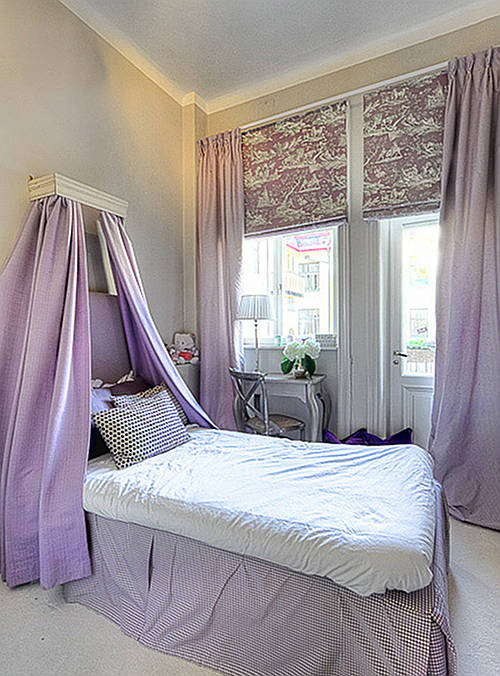 What little girl doesn't love purple? Purple is added here in the right doses and the kid can grow with it. I think this bedroom is just lovely!
Views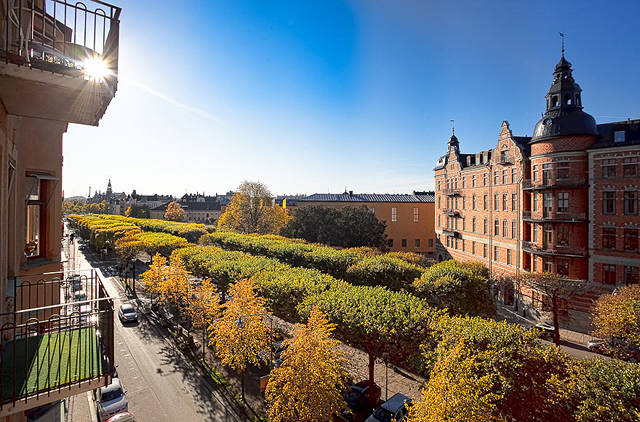 Beautiful, inside-out!
So, what do you think? Don't you also love this place? I hope you really enjoyed it as much as I did.
Now, you excuse me, because I'm craving a rich hot chocolate. It's pretty cold here and I just want to sit on the couch, looking at this cold morning, enjoying a cup of cocoa and thinking about life. Some people say that we should take a couple of minutes every day to analyze our life. I don't think you need to complicate things by "sitting and analyzing", although it can be necessary at times, but I do like to take a couple of minutes every day where I just sit, look outside and stay with my thoughts. I think it keeps me grounded and in touch with who I am. Sometimes we have so much to say to ourselves but we are never ready to pay attention and hear it. That's a waste of wisdom.
Have a peaceful week, my dear friends!
xo
Luciane at HomeBunch.com
Get My Help with Interior Design: HB's Design Service.
Come Follow me on Twitter: Twitter/HomeBunch
Source: Skeppsholmen.