I don't want to sound very repetitive but I am really craving some color lately. My house is not a house that would appeal to Jonathan Adler. My house is way too "neutral" for his taste, maybe that's why I am craving color. Also, the gray clouds aren't helping much and soon everything will be very white outside. I need to bright things up around here!
When I was looking for ideas I found this house in West Vancouver, British Columbia. This house is for sale for $4, 498,000 and it's on the market for over a year, so I believe it's a little overprice, but again, it's West Vancouver, the most expensive place to live in Canada. This house is brand-new so, it's staged. I am blogging about this place because I think the stager did a good job with the light addition of color. It's definitely very fun and youthful.
Notice the way the color is added in this place. There's no color on the walls (remember this house is for sale). The colors are added by using art, pillows, flowers and accessories. The easiest way to add some fun without compromising too much.
Inspiring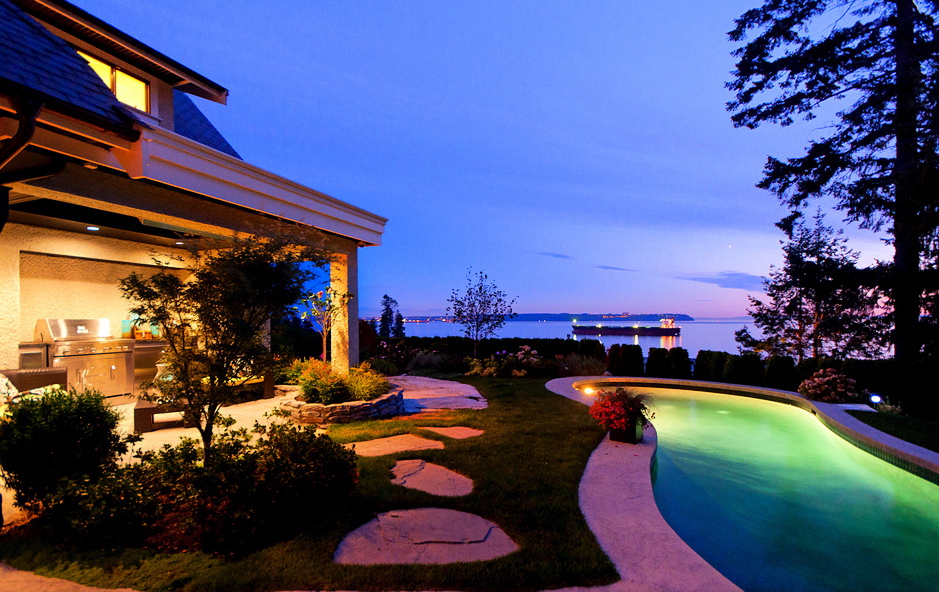 Take a good look at this view. The inspiration for the decor of this house is right there.
Treat the Retreat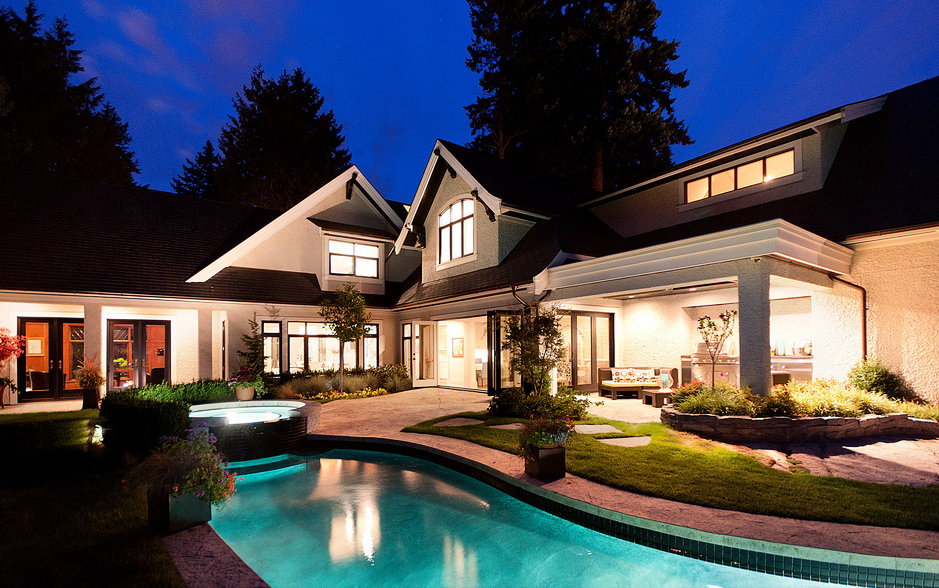 Undeniably amazing.
The House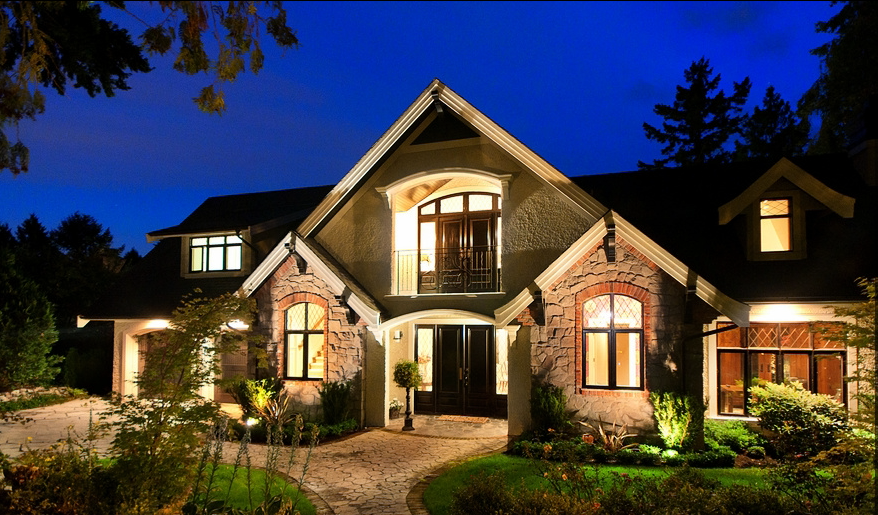 Lovely.
Calm Dinning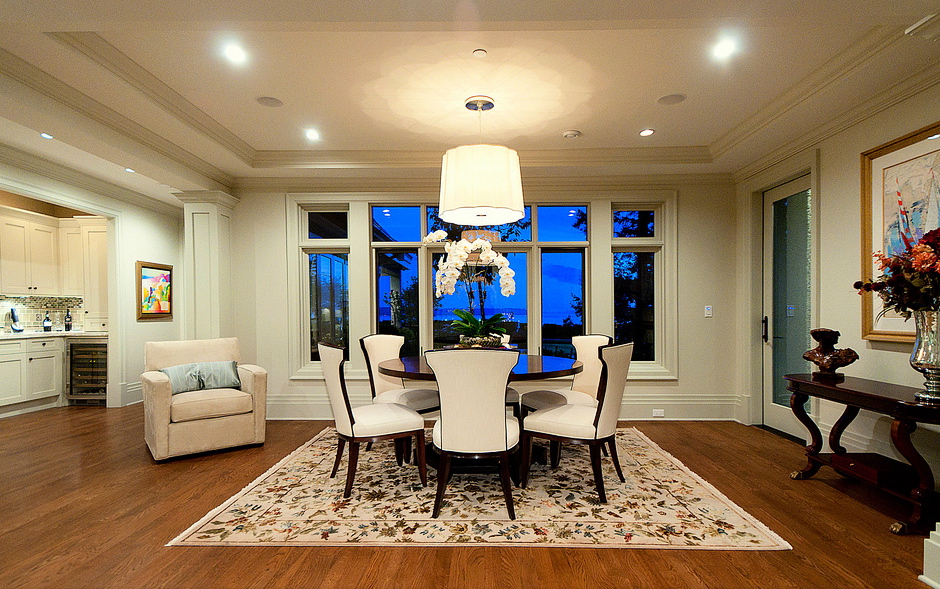 The rug and arts add very little color to this dinning room. It respects the view. The decor should not "fight", but emphasizes it.
Family Room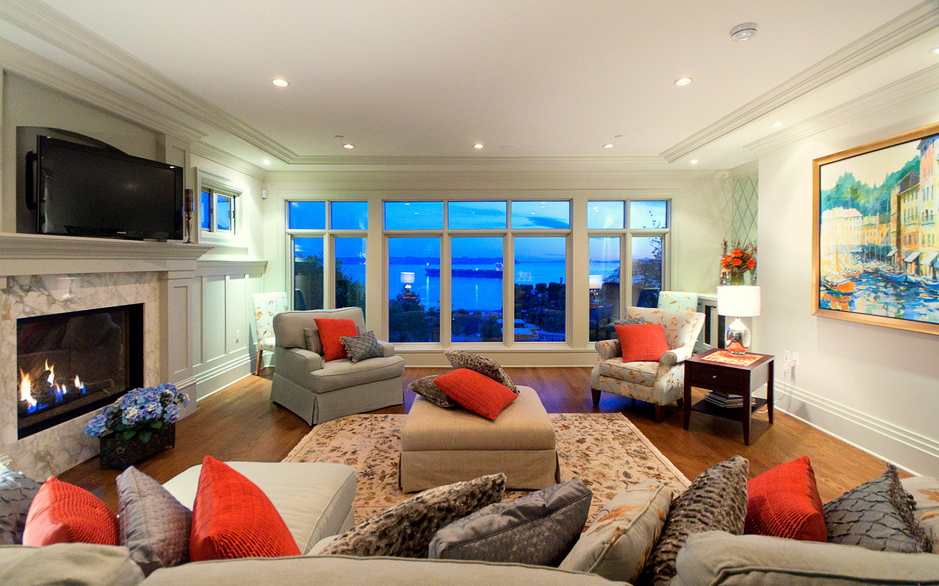 Orange! Wonderful way to bring some color! Yes! Add pillows and more pillows, but please, leave space for sitting. We don't want to be squeezed or have a sore bum because half of it was outside of the couch. Add color with pillows but don't forget that couches were made for people to sit on.
Kitchen & Island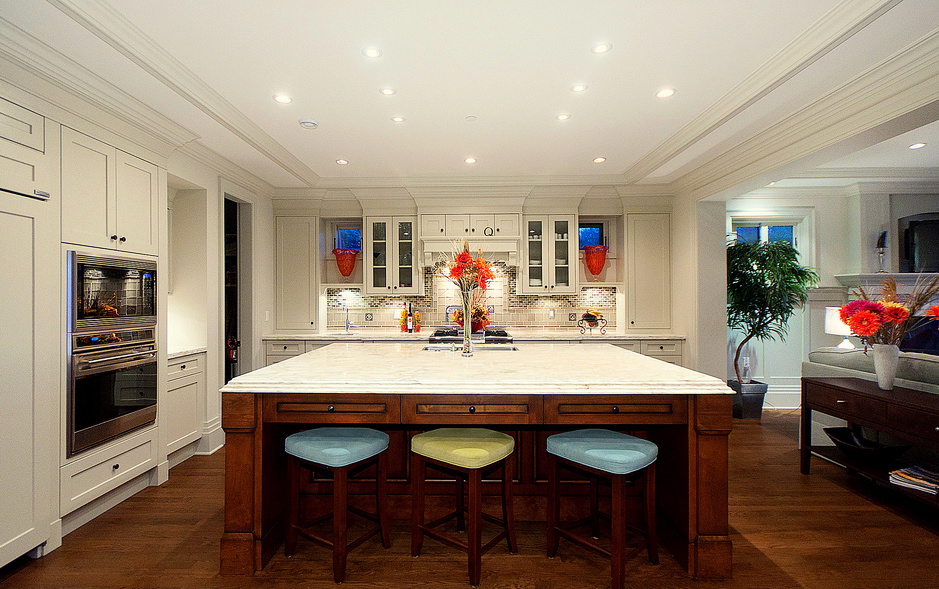 This kitchen is great and I adore every inch of it. What a fantastic idea of using the stools with different colors. Since I love cooking having an island like this would be a dream!
Color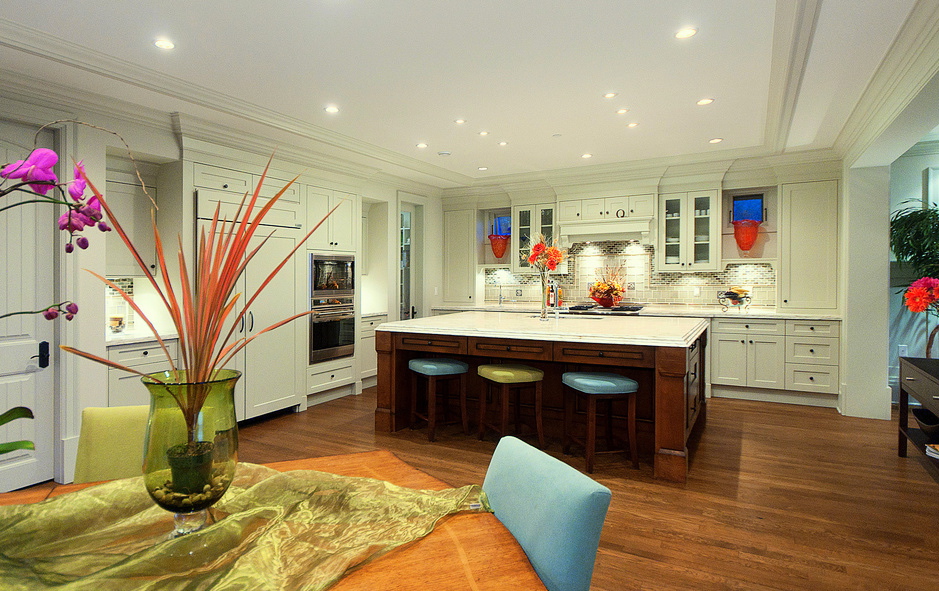 It's feels like spring in this house.
All Together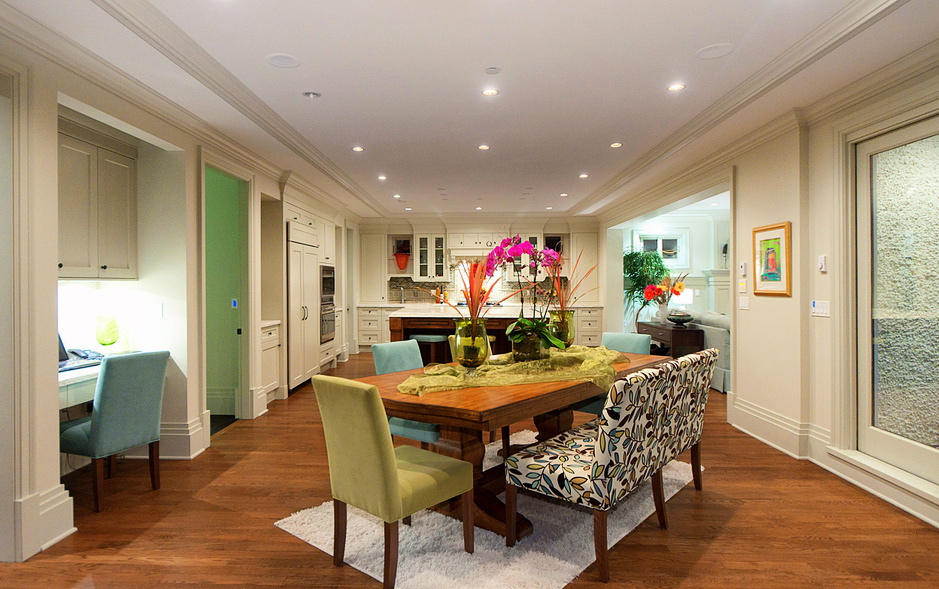 I really enjoy seeing places that "communicates" with each other. This house has an easy and relaxing flow.
Study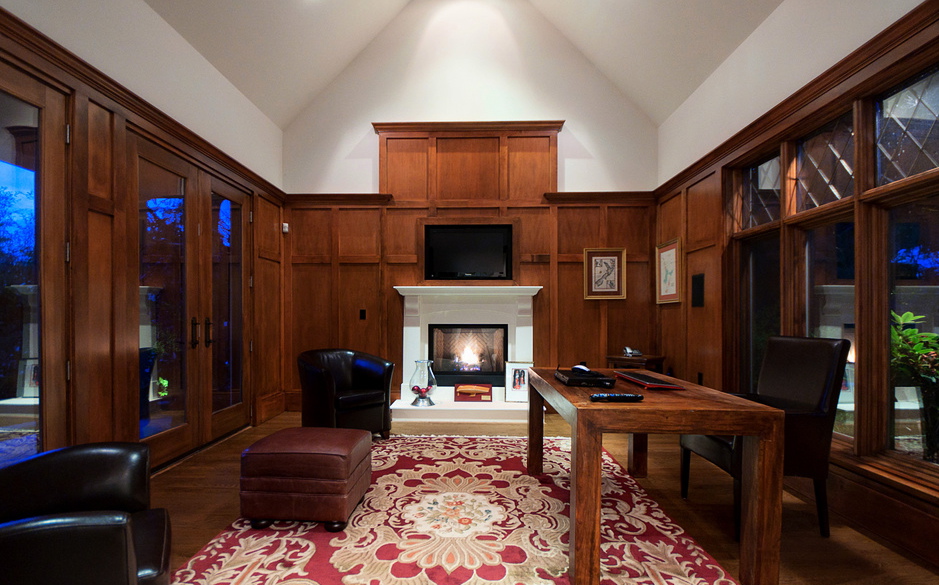 Super charming! The vaulted ceilings, wood paneled walls, a fireplace and a view of the ocean and pool. So, that's how millionaires live? 😉
Master Bedroom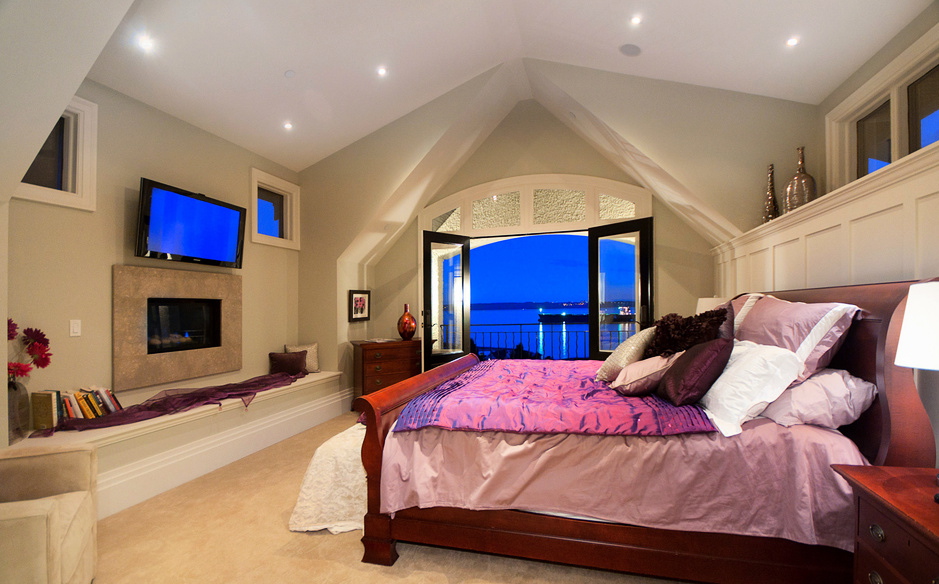 Ok, Ok.. putting fabric by the fireplace is weird. Is that a new trend? A scarf for your fireplace? Other than that, I think this room and that view are fabulous. But no scarfs for fireplaces, ok? 🙂
Master Bathroom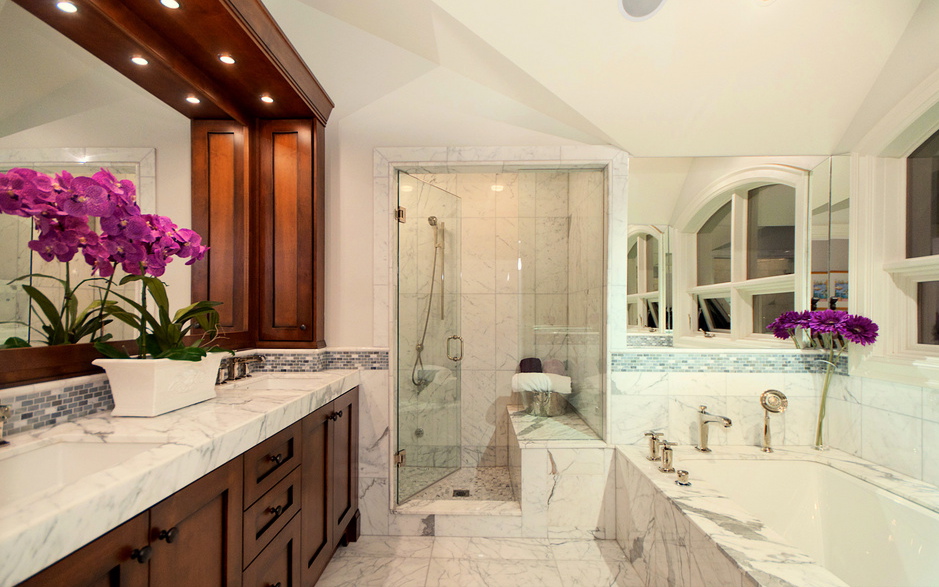 Stunning bathroom. You can't go wrong with this kind of marble. It's classic.
Guest Bedroom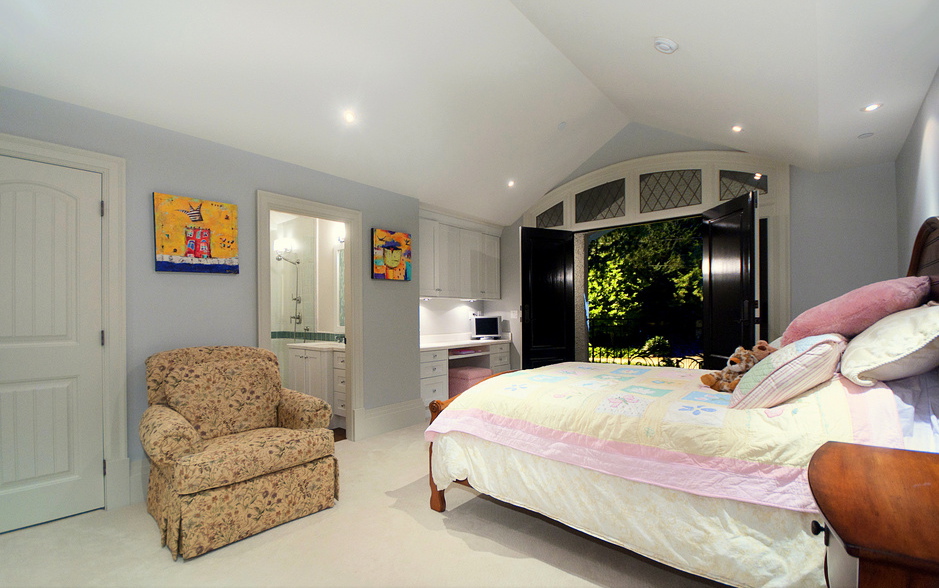 This is made for a kid and what a lucky kid! This room has lots of character.
En-suite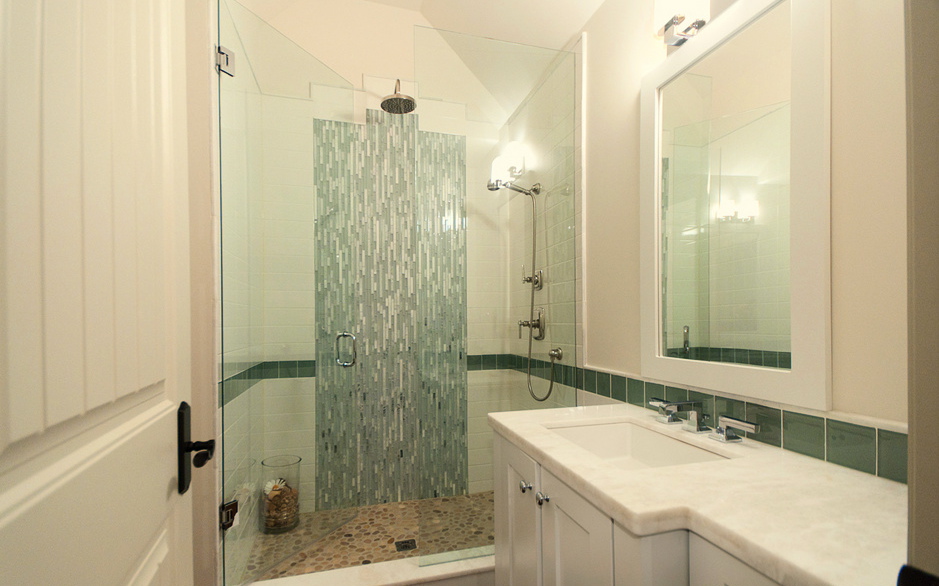 The green glass tiles are fantastic and the simple and modern fixtures look perfect here. This is not a big bathroom but you can see that's a very comfortable one. Great idea for a small space.
Luxury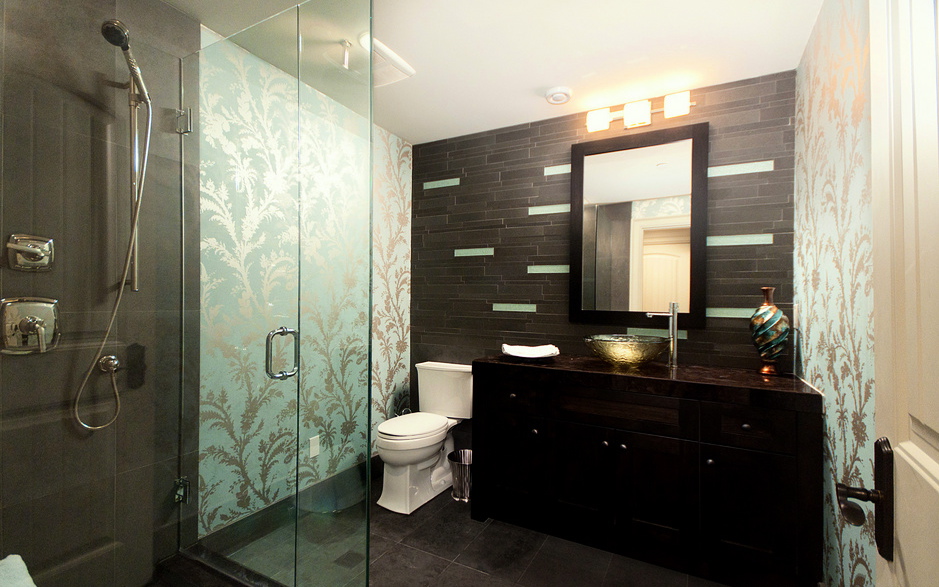 This bathroom is amazing. I love, love, love the wallpaper. Everything compliments each other and it's simply stunning.
All Photos from: Jason Soprovich
I can't complain about this place. The house is amazing, but when you add that view, wow! Definitely a place that is very inspiring. I hope you could find some good ideas of how to add some color without overdoing it.
What's your favorite room? And if you like color, how do you add it to your place? Share it with us. 🙂
Posts of the Week

Latest Interior Design Ideas:
Inspiring Interior Design Ideas:

More Interior Design Ideas:
Trending on Home Bunch:
Popular on Pinterest:

Popular on Home Bunch:
See more Inspiring Interior Design Ideas in my

Archives.
Interior Design Ideas:

Paint Color
I wish you all a safe and Blessed weekend. Be good, eat well and enjoy life!
We'll talk soon!
with Love,
Luciane from HomeBunch.com
Interior Design Services within Your Budget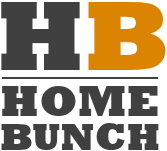 Get Home Bunch Posts Via Email