Posted in:
Architects
,
Bathrooms
,
Beautiful Homes
,
Bedrooms
,
Classic Design
,
Colorful Interiors
,
Dining Rooms
,
Gardens
,
House For Sale
,
Interior Designers
,
Kitchens
,
Living Rooms
,
Patio
,
Pool
|
2 comments
Architecture and design many times depend on each other to achieve excellence. The combination of timeless architecture and interior design is combined to perfection in this Mediterranean home.
Located in the very prestigious Brentwood, California, this house was completely renovated with exceptional taste and quality by one of the world's most famous interior designers, Michael S Smith.
Perfectly proportioned rooms open to the courtyard, pool, spa, cabana with breathtaking views. Spectacular living room, library, and one of the best kitchens and family rooms I've ever seen. Every room in this house feels incredibly warm and inviting and that's not easy to achieve in a house with almost 11.000 sq ft.
You'll probably also love the pool area and courtyards. This  house has one of the most spectacular outdoor spaces. And, if you happen to have $13mil in your bank account, you can put an offer on this house. Brentwood, here we go!
 Brentwood Home By Interior Designer Michael S Smith 
Enchanting…
Courtyard
This house feels inviting inside and out.
Colorful
Beautifully landscaped.
Lanterns
You can't help but feel the great energy these colors and lights create.
Foyer
This foyer is all about architecture and eccentric pieces. Grand yet welcoming.
Entering
This house has a very warm color palette and I love that.
Living Room
Very spacious.
Doors
I always love rooms that open to gardens.
Colors
The view of the foyer from the living room.
Light Fixture
A similar light fixture can be found here.
Beams
The dark stained beams are incredible, and they add so much interest  in this space.
Fireplace
Stunning stone fireplace and sunburst mirror.
Dining Room
This room feels glamorous, but not too precious.
Warmth
Nice warm color pallet.
Shine
The artwork breaks the seriousness of the room and the light fixture adds an eccentric touch to the space.
Library
This is the kind of den I'd like to have at home. You have plenty of storage for your books and plenty of style.
All Together
This is the heart of the home: Kitchen, eating area and family room.
Kitchen
This kitchen is very spacious and really well-designed. I simply love it!
Eating
I love this vintage table with the turquoise chairs. It can be replicated with an affordable flea-market find!
Touch of White
I really like the simplicity of these cabinets and hardware; they're timeless. I also like the fact they painted the beams white and the ceiling in a soothing shade of gray.
Eating and Living
Beautiful and welcoming.
Open
I love the doors leading to the patio and also, the stunning staircase.
Comfy
Comfort was an important factor in this space.
Pillows
Beautiful selection of fabrics. They embrace the colors found in the entire space.
Coffee Table
This edgy coffee table brings a rustic touch to the family room.
Powder Room
Classy and clean.
Landing
Beautiful beams and intriguing Moroccan light fixture.
Architecture
I really like the pieces selected for this space. It adds so much personality to this landing area.
Bedroom
The master bedroom is full of color and texture. The room is very spacious, but all of the details found here makes it to have a cozy, warm and inviting feel.
Doors
Let's be honest, you need to have lots of confidence to mix all of these items together and I'm sure the interior designer, Michael Smith knew what he was doing. But, could you live with all of this? My favorite things about this bedroom are the architecture itself and the doors to the balcony.
  Guest Bedroom
This guest bedroom has a calming color pallet and a charming balcony. Love that!
Teen
Masculine and stylish.
Bathroom
 I always prefer bathrooms with cleaner lines. You don't need to have a huge bathroom to make it right. Use timeless materials and it will look up to date for many years to come.
 Outdoors
The outdoor areas of this property are simply amazing.
Blue
Here, the designer used some comfortable patio furniture to create an inviting outdoor living room.
Trees
Gorgeous landscaping!
Pool Area
The pool area is perfect for entertaining.
Lounge
Can you picture yourself here?
Relax
It keeps getting better…
Summer
Isn't this pool area perfect? You have the BBQ, the covered patio with a fireplace and a beautiful pool. What more do you need? Oh, to be there… of course!
At Night
The lights ontrees and the candles create the perfect ambiance.
Light It Up
Oh, if this was my backyard… I wouldn't be in front of the computer right now!

Party-time
Let's have a summer party here?

Creative
The space is incredible, but the added lights makes it feels even more magical.
Fireplace
The loggia is a great place to have cocktails with some good friends.
Closer
How inviting!
Decor
The decor is simple, but very beautiful.
Back
The back of the house at nighttime.
For Two
A romantic spot for two.
See more Inspiring Interior Design Ideas in my

Archives

.

Did you guys have a good weekend? I'm feeling much better these days. I feel I have more energy and less pain. I even played soccer with the kids today and I'm really grateful for being able to have fun and feel good. Like my grandmother always says, health is the best gift you can receive. Isn't that true?

So, thank you so much for your prayers and positive thoughts! I'm doing exactly what my doctor told me to do and I'm hoping that everything will be fine when I see him in May.

Besides that, I didn't do much during this weekend. I worked a lot and it seems that the time went by so fast! I can't believe March is almost ending! How crazy is that?!
Talking about time, did you have time to enter the Boutique de La Mer giveaway yet? I saw that many of you entered  and I want to thank you for participating!

If you haven't yet, make sure you leave a comment to try to win a $100 gift card from Boutique de La Mer. As I mentioned before, their price is very affordable and you can buy lots of things with $100. I'm sure you'll enjoy doing that!
Click on the picture bellow to check it out: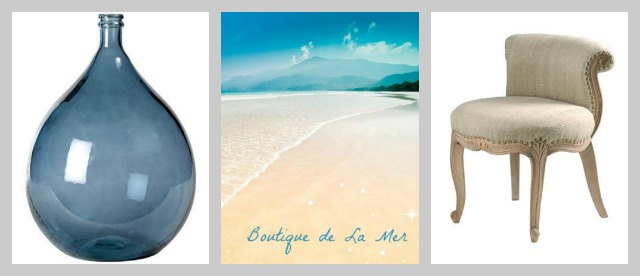 Wishing you all a very blessed week!!!
With Love,
Luciane at HomeBunch.com
Interior Design Services within Your Budget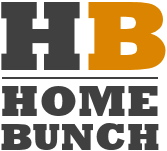 Get Home Bunch Posts Via Email

 Sources: Images by Berlyn Photography. Listing by Shirley Sherman.