Wouldn't you love to be in that bath above enjoying that incredible view? Yes, Interior Design Ideas is all about dreaming about the beauty you can find in these interiors, and also to find inspiration for your own home.
Today's Interior Design Ideas has some great kitchens, bathrooms, bedrooms, eating areas, living rooms, but I'm also sharing some outdoor pictures. I've mentioned before the weather is being terrible here (we're expecting -30C today) and I'm getting tired of the cold. So I've decided to post beautiful images of some incredible outdoor spaces to remind me of how beautiful the outdoors can be.
I hope you enjoy your time here and have fun!
Collect more Interior Design Ideas: Come follow me on Pinterest/HomeBunch
Interior Design Ideas
Via Interiors Magazine.
Gray
Stefania Di Girolamo via Interiors.
Eccentric Taste
Via Jessica Helgerson Interior Design.
Eating Area
Via The Hometrotter.
Linen
Designed by Pamela Pierce.
Console
Designed by Pamela Pierce.
Small Kitchen
Designed by Jackye Lanham.
Light Fixtures
Unknown Source.
Galley Kitchen
Unknown Source.
Black & Neutrals
Nancy Warren Interiors via Atlanta Homes & Lifestyles.
Gently
Via Ballard Style Studio.
Bath
Via Skonahem.
Navy Blue Grasscloth
Unknown Source.
H&D
Designed by Jackye Lanham.
Shared Love
Designed by Nicholas Haslam.
Traditional
Via Houzz.
Timeless
Photo by Tim Street Porter.
Family Mudroom
Designed by Kate Jackson Design.
Welcome Home
Unknown Source.
Two Beds
Via Nicety.
Sexy Industrial Bachelors Loft
Designed by Maxim Zhukov.
Family Home
Via Pricey Pads.
French Doors
Via Pricey Pads.
Chic
Via Sotheby's.
Enchanting
Via Pricey Pads.
Gardens
Via Pricey Pads.
Wood
By Sarah Lavoine.
Hats
By Sarah Lavoine.
Stone House
By Sarah Lavoine.
Pool
Via Pricey Pads.
Pond & Garden
Via Sotheby's.
Colors
Via Sotheby's.
In the Country
 Unknown Source.
Blue Light
Woodland Point, MA. Architect  Dierdre Sheerr-Gross and photography of Carl Vernlund.
Which one are you

 

pinning

 

today?
 
Did you have fun? I hope you can always have a great time every time you come here.
What are doing during this weekend? Have you planned it yet? We won't be going anywhere during this weekend because it's way too cold. Instead, we're planning on having a "Hockey Night" with the kids on Saturday. The kids are really into sports lately and they even started collecting hockey cards. So, watching it together should be fun. I know my husband will love having our little ones around us while watching his favorite sport.
Wishing you a fun, blessed and safe weekend!
with Love,
Luciane at HomeBunch.com
Interior Design Services within Your Budget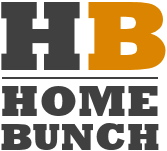 Get Home Bunch Posts Via Email

 Sources: Above.
One Comment to 'Interior Design Ideas'
Subscribe to my RSS Feed
January 25th, 2013 at 7:51 am

The beautiful images that you showcase make me think …and dream.
Leave a Reply