Regardless if your style is traditional, contemporary or transitional, we all love seeing kitchens and often feel inspired by their design. We spend the majority of our time in our kitchen and I'm big believer that we need to have a kitchen that works for us. That's why it's very important to see as many kitchen design ideas as possible and educate ourselves before starting any kind of renovation.
Do you homework, look for revolutionary products, durable cabinets and comfortable flooring. Don't be afraid to add some color, but always try to use classic materials, they will save you some money down the road.
Here are two beautiful kitchens and I hope you can feel inspired by them.
Chic & Classic
This is a chic and classic kitchen without being boring. I love the color of the cabinets.
On & Off
 The perfect place to have a TV and to write some errands. Notice the symmetry of the cabinets and the design on the island.
Breakfast Area
 I love curtains in breakfast areas. It's a great way to add some softness and bring some color into the kitchen. Stunning stools, they mimic an oversized ottoman.
Green
 A little reminder to eat heathy… not because someone told you so, but because you want to feel good.
Now, you can take a look at the countertop.

 Light & Bright
This kitchen is full of personality and anyone can have fun cooking and eating in here.
All
 This is the kind of kitchen I can see kids running around, the parents cooking and maybe even a puppy walking by. This is spacious and it's perfect for a family.
Neat
Everything is easily accessible.
Lights
The eating area brings some rustic decor with its light fixtures and table.
Tea
What a cute idea: tea drawers!!!
Washing 
 Reno tip: Try your best to accommodate an oversized sink. They are heavenly and very stylish.
Which kitchen is your favorite? The first or the second? I'd love to know!
We woke up a little late today because we were watching the fireworks at the beach last night. It was a great, great day! We went do some activities during the day with the kids and it was just perfect _ busy and super hot _ but perfect. I even said to my husband that I just noticed I don't do well when there's too many people around, especially when the kids are with me. It's a little overwhelming to keep an eye on three kids at the same time, but I could relax yesterday and just enjoy the moment. The best part when I'm watching fireworks is seeing my kids' faces… they are all amused, so enchanted, and I feel the same way.
I hope you have a very blessed week and that you feel healthy and can accomplish many goals!
 xo
Luciane at HomeBunch.com
Interior Design Services within Your Budget: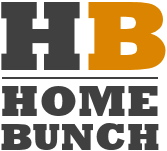 Come Follow me on 

Come Follow me on 

Get Home Bunch Posts Via Email: 

Contact Luciane: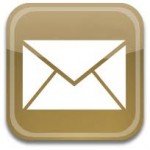 Source: Traditional Home & Nicety.
11 Comments to 'Kitchen Design Ideas'
Subscribe to my RSS Feed
Leave a Reply