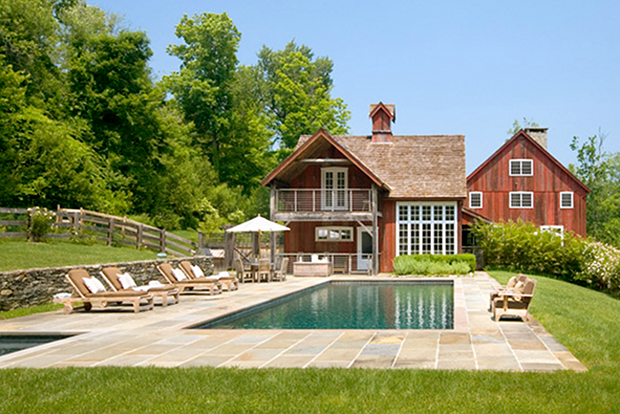 What makes people so attracted to barns? To be honest I am not sure if everyone feels this way but every time I see a restored barn transformed into a beautiful home I really feel inspired by the natural beauty and architecture.
It's no different with this outstanding space. New York-based architect Russell Groves did a tremendous job preserving the existing structure and bringing modernity to it as well. He knew how to use the height of the barn to create even more interest with dramatic Capiz-shell globe chandeliers and with gorgeous furniture, many from his own collection. The result is a rustic, yet glamorous and comfortable, setting for the whole family to enjoy.
Ready to get inspired?
Natural Beauty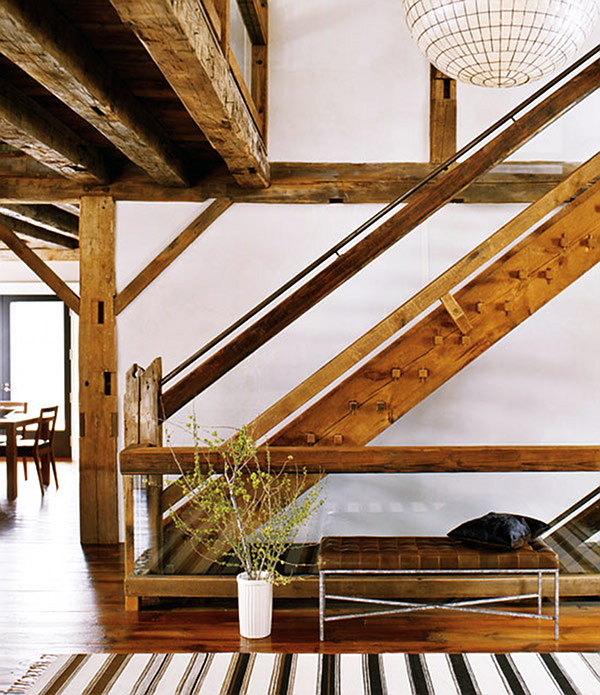 This entryway feels warm yet it's very minimal.
Home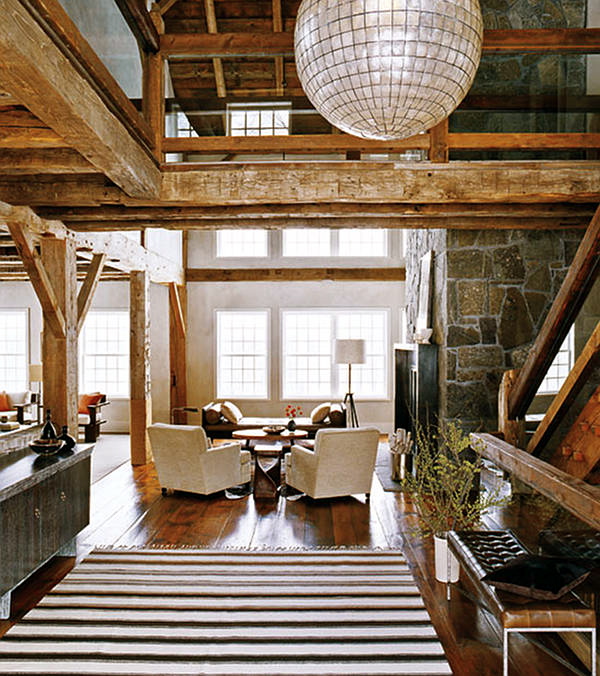 Gorgeous architecture and interiors.
Warm Feeling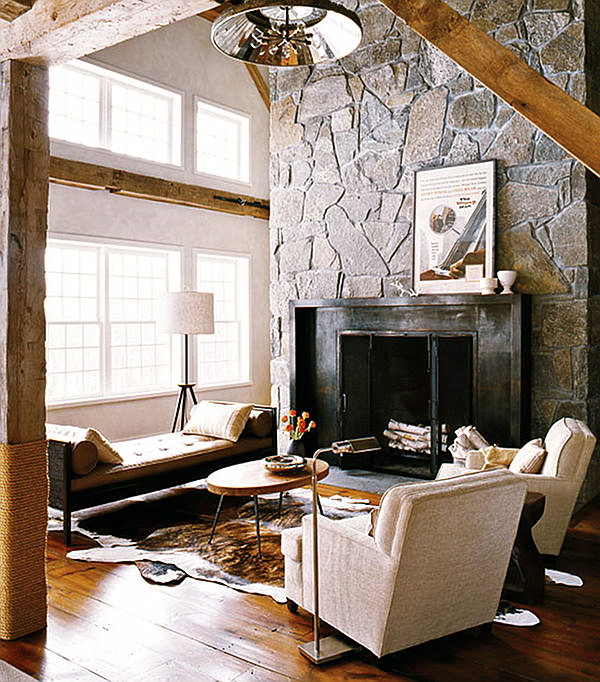 This place has a mixture of very clean lines and soft furniture. I really like how well it works together.
Modern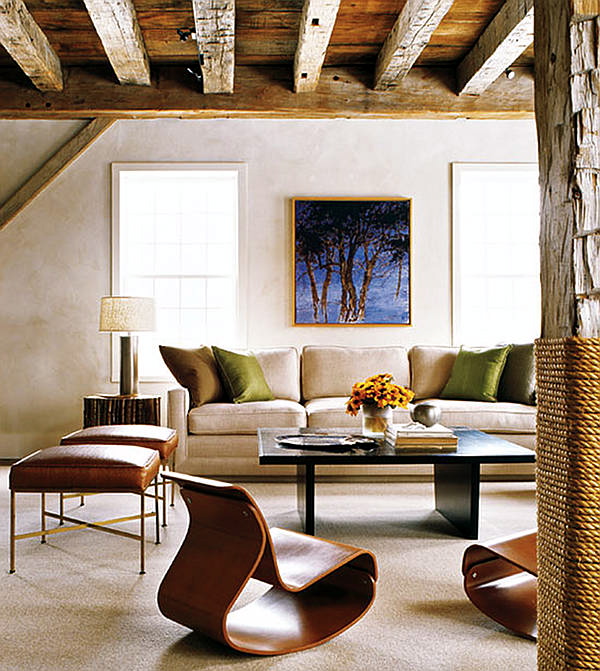 Very interesting choice of furnishings but what really gets my attention is the rope around this wood beam.
Comfort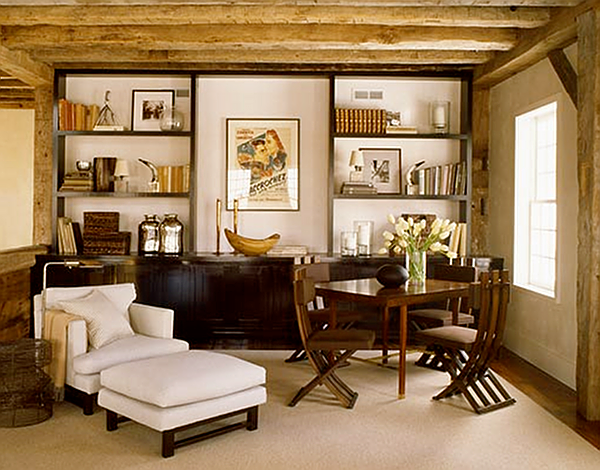 I've mentioned before that every house should have a quiet spot. This is a perfect spot to have "me" time. 🙂
Kitchen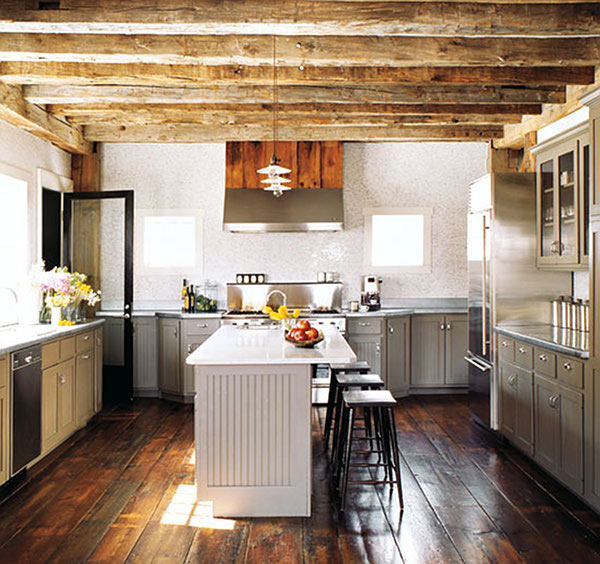 I love the simplicity of this kitchen and I think it's perfect for a space like this. The countertops along the walls are zinc, while the island is topped with Caesarstone.
Dining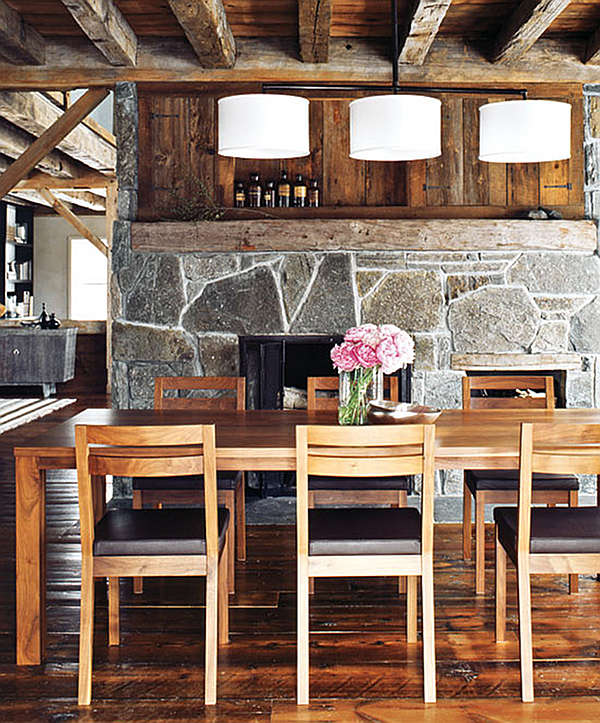 This table blends perfectly with these gorgeous floors.
Rest
I like that the furniture is simple because what really matters here are those beautiful beams.
Rustic Spa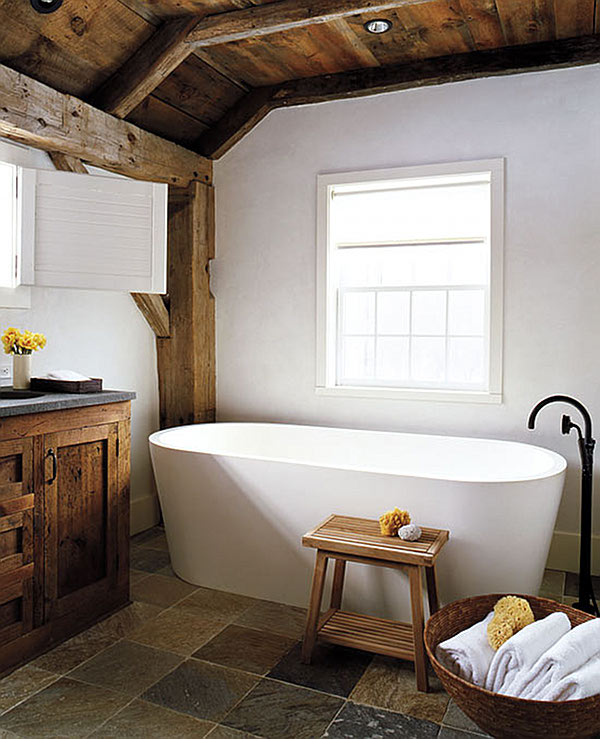 This is a gorgeous bathroom and I love all the natural elements found here, including the slate flooring.
Guest House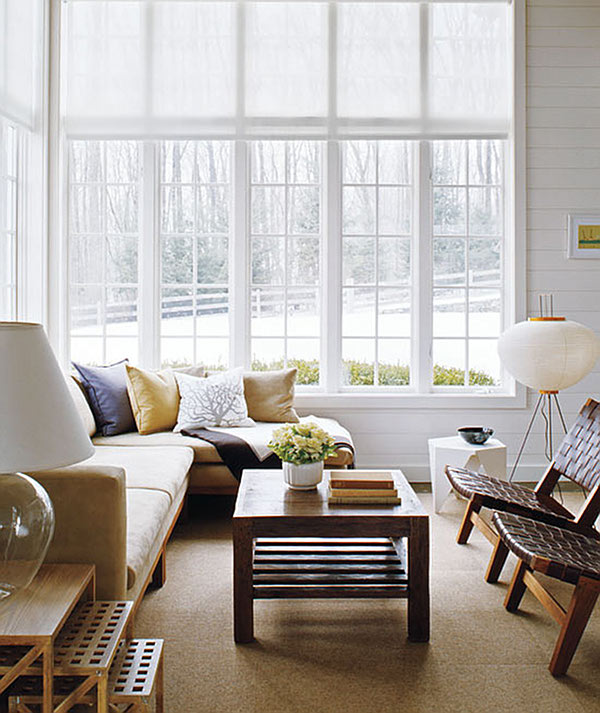 This beautiful and elegant guest house echoes the main elements of the main house.
I hope you've enjoyed this very special home. I really appreciate architects and homeowners that knows how to conserve the natural beauty of an older space. This is a great example of that.
Make sure to make of this day a very useful day. Remember to remember about yourself. 🙂
I'm grateful for you being here today!
xo
Luciane at HomeBunch.com
Come Follow me on Twitter: Twitter/HomeBunch
Source: Russell Groves, Style at Home.