Posted in:
Bathroom Design
,
Bedroom Design
,
Classic Design
,
Dining Room Design
,
Interior Design Ideas
,
Kitchen Design
,
Laundry Room Design
,
Living Room Design
,
Patio Ideas
Today's Interior Design Ideas is the last one of the year and I have to say this is one of my favorites posts that I prepare for you. I enjoy sharing what is currently inspiring me and know that you also enjoy it, is great!
I started this series with "Pinterest Fuel", after noticing so many of you "pinning" pictures you find here. That gave me the idea of collecting some of our my favorite interiors during the week to then share  them, as a thank you for you sharing and spreading the word about Home Bunch. It's always wonderful to know you come here for inspiration and to relax.
And talking about "inspiration", today's Interior Design Ideas are filled with it! All of these interiors feel very comforting and warm, thanks to their neutral colors. I'm also sharing some great kitchens, bathrooms, living rooms and more.
As I mentioned before, this will be the last Interior Design Ideas of the year because I'll take some weeks off for Christmas. I want to spend some quality time with my family, but I'll be back in the beginning of January with more posts, more beautiful spaces and of course, with more Interior Design Ideas.
Collect more Interior Design Ideas: Come follow me on Pinterest/HomeBunch
Interior Design Ideas
Via Cultivate.
Turning It On
Via Cultivate.
Cook Me Something
Via Habitually Chic.
Deliciously French
Via Inspiring Interiors.
Many Ideas, One Room
Unknown Source.
Centralized
Unknown Source.
Wild
Via Key Residential in Caruth, TX.
European
Via BHG.
Zinc
Unknown Source.
Freshly Baked
Via New England Home.
Copper
Source: Unknown.
White & Green
Via Pinkper Simmon.
Sink & Walls
Via Georgiana Design.
Galley
Via Architectural Digest.
Water Me
Via Traditional Home.
Vintage Window
Via Frokeni Knopp.
Bricks
Via Vosges Paris.
Hung
Via Kara Rosenlund.
Plants
Via Kristin-kleiva.
Welcome Home
Via Harvest Furniture.
Delicate
Via House Beautiful.
Dining Room
Via Jaclyn Paige.
Linen
Via Riviera Maison.
Bow
Via Back Porch Musings.
Table & Lamps
Via Sadie & Stella.
By The Light
Via Rooney Robison Antiques.
Heaven
Via Left My Heart in Paris.
Ottoman
Unknown Source.
Bridge
Unknown Source.
Light By Light
Via Lantliv I Norregrd.
Hues
Unknown Source.
Waves
Via House of Turquoise.
Stepping Higher
Unknown Source.
I Wanna It
Via Georgiana Design.
At the Cottage
Via BHG.
Sexy
Via Agape Design.
Farmhouse Bathroom
Via The Cross Design.
Romantic
Via El Mueble.
We All Are
Via Petite Vanou.
Laundy
Via Family & Farm.
In or Out
Via Small Shop Studio.
Outdoors
Via Meggie Lynne.
*****
Which one are you

 

pinning

 today?
  In case you miss my posts while I'm away, you can check my

ARCHIVES

here

. I hope you have fun!
****
Ho Ho Ho
I'm on the go…
Before I take my two to three weeks break, I want to wish you all a very Merry Christmas!
I hope you and yours have a great time together and that you can enjoy this special moment counting all the blessings you've received this year.
I feel blessed for many things in my life and I also feel blessed for having each and every one of you here. I thank you for your presence, for your friendship and for your words.
Thank you so much for always sending me your positive thoughts and for your kindness.
Thank you, my readers, my friends. We'll continue to dream together in 2013.
May you have many Blessings your way!
with Love,
Luciane at HomeBunch.com
Interior Design Services within Your Budget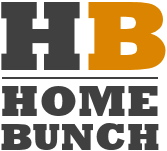 Get Home Bunch Posts Via Email

 Sources: Above.

Posted in:
Bathroom Design
,
Bedroom Design
,
Classic Design
,
Dining Room Design
,
Interior Design Ideas
,
Kitchen Design
,
Laundry Room Design
,
Living Room Design
,
Patio Ideas

18 comments
18 Comments to 'Interior Design Ideas'
Subscribe to my RSS Feed
Leave a Reply