Posted in:
Beautiful Homes
,
Beautiful House
,
Bedroom Design
,
Coastal Homes
,
Coastal Interiors
,
Colorful Interiors
,
Cottage
,
Home Decor
,
House For Sale
,
Interior Design Blog
,
Interior Design Ideas
,
Interior Design Online Services
,
Interior Designers
,
Kitchen Design
,
Living Room Design
,
Patio Ideas
,
Small Space Design
,
Transitional Interiors

5 comments
Imagine a place with the power to calm and restore you almost instantly. Add breathtaking ocean, island and mountain views, spectacular sunsets, the ocean at your doorstep, and a mile of sandy beach close to Santa Barbara and Los Angeles. This quintessential 1940's California beachfront cottage is a hidden gem located only two miles from the famed Rincon Point surf break – a surfer's dream!
Cherished for generations by one family, this cozy family is the perfect idea of summer, sand and sunshine in California. The interiors are charming with a rustic-coastal approach that seems to embrace you with its comfortable furnishing and beautiful coastal decor.
Come take a look at this lovely beach cottage and celebrate the best of casual coastal living.

 California Beach Cottage with Coastal Decor
This cottage is all about embracing the beach and the sunshine. Nothing is too precious here!
 Ocean View
 The moment you enter this cottage you see the expansive ocean view and the beautiful coastal decor.
Kitchen
 Rustic, whitewashed cabinets make this kitchen feel cozy and charming. I am loving the retro feel you get with that stove.
Family Living
What I love the most about this cottage is how casual everything feels. The floors and the furniture are perfect for a beach house and you don't have to worry about sand or wet feet around here.
 Bedroom
The master bedroom in this cottage is not too big, but it has amazing views! Can you imagine opening your eyes and see that?
Cozy
 This is yet another small, but well-designed bedroom. I am imagining how cozy it would be to sleep in that bed.
Bedding is from Pottery Barn.
 Americana
This den is perfect to read in a raining day.
I am loving the mix of coastal and Americana decor.
A Day at the Beach
Can you picture having a picnic here?
Deck
Having your meals here would be a dream…
Cheers!
Imagine taking an entire afternoon to sit here and simply listen to the waves and to your own thoughts.
Surf
Oh yes, baby!

Sand
Miles and miles of sandy beach… pure paradise!
Hear the Waves
Listening to the waves has to be the most calming sound one can hear.
At the End
Stop a minute or two to appreciate the constant changes that constantly happen around you.
Horizon
Notice blessings and welcome them with gratitude.
Illusion
Know how to separate illusion from dreams. Illusions never make you grow. Dreams do.
 Transform
Allow life to transform itself into what it is suppose to be. Don't try to hold on to everything and everyone. Let the energy flow freely around you.
Start to free yourself of all the heaviness you've bringing on your shoulders.
Life can be even more beautiful when we allow ourselves to live with less expectations.
See more Inspiring Interior Design Ideas in my

Archives.
Interior Design Ideas:

Paint Color
Interior Design Ideas:

Paint Color
 I hope you had a special time here today.

I'm off to have a croissant with my husband at our favorite cafe. We all need to treat ourselves from time to time, right?

Wishing you all a Blessed and Happy day!
We'll talk again tomorrow!
with Love,
Luciane at HomeBunch.com
Interior Design Services within Your Budget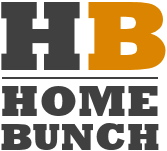 Get Home Bunch Posts Via Email

Sources: Sothebys' Homes.

Posted in:
Beautiful Homes
,
Beautiful House
,
Bedroom Design
,
Coastal Homes
,
Coastal Interiors
,
Colorful Interiors
,
Cottage
,
Home Decor
,
House For Sale
,
Interior Design Blog
,
Interior Design Ideas
,
Interior Design Online Services
,
Interior Designers
,
Kitchen Design
,
Living Room Design
,
Patio Ideas
,
Small Space Design
,
Transitional Interiors

5 comments