Posted in:
Architecture
,
Bathroom Design
,
Beautiful Homes
,
Beautiful House
,
Bedroom Design
,
Classic Design
,
Coastal Decor
,
Coastal Homes
,
Coastal Interior Ideas
,
Coastal Interiors
,
Gardens
,
Home Decor
,
Interior Design Blog
,
Interior Design Ideas
,
Interior Designers
,
Interior Paint Color Ideas
,
Kitchen Design
,
Living Room Design
,
Neutral Interiors
,
Online Interior Design Services
,
Paint Color
,
Patio Ideas
,
Pool Ideas
,
Traditional Interiors
,
Transitional Interiors

3 comments
By now everyone has heard of transitional interiors, right? If not, you surely have seen them. Transitional interiors mix components of many different interior styles and the designer of this family home has done it right.
Having designed several homes over the years, I have noticed that the majority of my online interior design services clients are not only preferring transitional interiors with a neutral color palette, but also a home that offers an open concept. Open concept homes are perfect for family living and this home shows that it's possible to have an open concept that offers an easy flow from room to room.
This is an ideal home if you love interiors that are soothing and quiet yet have character. In fact, this home not only offers inspiring transitional interiors; the backyard is an oasis on its own, with a pool, patio with fireplace and even an outdoor kitchen.
What are we waiting for? Let's start dreaming!

Family Home with Classic Transitional Interiors
A front porch is always a plus, right? I love the simple and comfy outdoor chairs with the oversized striped pillows.
Home Exterior
White home exteriors can look classic to transitional like the one above. The exterior of this home features white plank siding, whitewashed stone and charcoal gray front door.
Front Door Paint Color
Gray Front Door Paint Color: Kendall Charcoal by Benjamin Moore. Notice the gray planters as well.

House Number
Have you ever wondered where to place your house number? How about below the garage lighting? Love this idea!
Foyer
This home offers a classic two-story foyer with Dutch doors and custom sidelights, wide plank hardwood floors and plenty of wall and ceiling millwork.
Arch
Arches always add class to any interior style. Notice the stunning staircase and the wood paneling.
Living Room Furniture Layout
Long rooms can be very challenging when decorating. I often recommend to divide the space into two distinctive seating areas to create a better flow with the furniture layout.
Kitchen
This kitchen is fabulous! Crisp white cabinets play beautifully against the dark stained hardwood floors and the gray quartz countertop on the island.  Also, notice the white kitchen stools upholstered in a blue and white fabric. Nice subtle touch of color!
Kitchen Pendants
The kitchen pendants are the Large Nickel Finish Globe Pendant Chandelier by Regina Andrew.
   Backsplash
The backsplash used in this kitchen was a mix of white marble slab and carrara marble tiles set in an herringbone pattern above the range.
Hallway Decor
A hallway nook gets some attention with a small console table and beautiful art strategically hung to give height to this space.
Master Bedroom
The color palette used in the master bedroom is impeccable. Wall paint color is Gray Owl OC-52 by Benjamin Moore.
Bedroom Lantern
The lighting in this bedroom is the Regina Andrew Square Four Light Glass Lantern.
Neutral Paint Color
Manchester Tan HC-81 Benjamin Moore.
Bathroom
This relaxing bathroom offers an inspiring layout.
Bathroom Flooring
The flooring in this bathroom is black slate stone.
Backyard
A covered patio hosts an outdoor fireplace and comfy furniture.
Outdoor Kitchen
Do you know what every man wants to have at home lately? An outdoor kitchen! This is in very high demand right now.
Suburban Oasis
This backyard is not huge but it was well designed to fit a pool and a very appealing entertaining area.
See more Inspiring Interior Design Ideas in my

Archives.
Interior Design Ideas:

Paint Color
  Hello, everyone! How is your day going so far? I am happy to share with you that my grandfather is getting better and stronger. I need to thank God and you guys for being so supportive. Thank you for your prayers, emails and comments. I really appreciate it.
We know that my grandfather can't recover from this disease but we are just grateful that he is still here and he's feeling better. My sister and I were talking about this and, although we don't want him to suffer, we're taking each day as a gift from God.
My grandfather is the strongest person that I've ever known. He never stopped, always lived with passion, took care of everything and everyone. He is 95 now and until this, he was still driving and living by himself since my grandmother passed away.
I have vivid memories of when I was a child and we would drive to our farm and he would spend the day taking care of the land, gardens, fruit trees and the animals. He always had an energy that I wish I had! And although, he's very fragile right now, he is still not giving up. He's trying to get up whenever he can and be a little more independent. His doctor is amazed that he is still here. He said he is a case apart… I call it "miracle". Each day is a miracle and I take it as a Blessing.
Take today as your miracle day. You're here, you're alive and you're surrounded by the people you love.
Take a moment to acknowledge this and be grateful.
We are all Blessed at this moment.
with Love,
Luciane at HomeBunch.com
Interior Design Services within Your Budget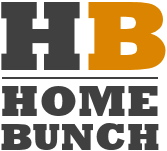 Get Home Bunch Posts Via Email

Sources: William Guidero Planning and Design.

Posted in:
Architecture
,
Bathroom Design
,
Beautiful Homes
,
Beautiful House
,
Bedroom Design
,
Classic Design
,
Coastal Decor
,
Coastal Homes
,
Coastal Interior Ideas
,
Coastal Interiors
,
Gardens
,
Home Decor
,
Interior Design Blog
,
Interior Design Ideas
,
Interior Designers
,
Interior Paint Color Ideas
,
Kitchen Design
,
Living Room Design
,
Neutral Interiors
,
Online Interior Design Services
,
Paint Color
,
Patio Ideas
,
Pool Ideas
,
Traditional Interiors
,
Transitional Interiors

3 comments