Posted in:
Architecture
,
Beautiful Homes
,
Beautiful House
,
Home Decor
,
Interior Design Blog
,
Interior Designers
,
Paint Color

4 comments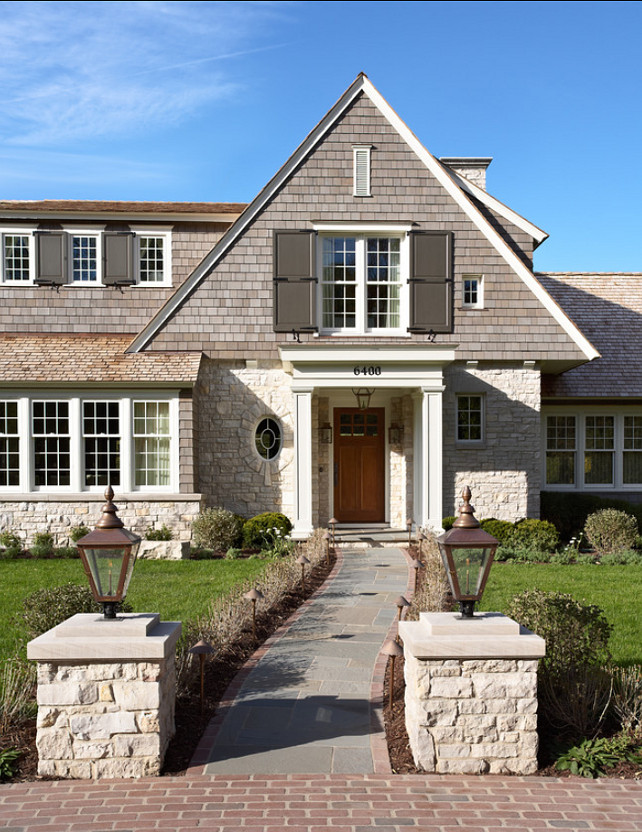 Your front door is the face of your home. It greets visitors as they arrive, making a significant aesthetic impression on them. Yet it also has important practical functions as well, including security and insulation.
If you're in the midst of a renovation or construction, there are some creative and beautiful options to explore before settling on a front entry.
The first thing to realize is that you are choosing more than just a front door. Even if your house is well underway, or even complete, you can incorporate other structural elements that give your home real curb appeal while adding beauty, character, and value. Always remember that your front entry shouldn't be an afterthought!
Stylish Security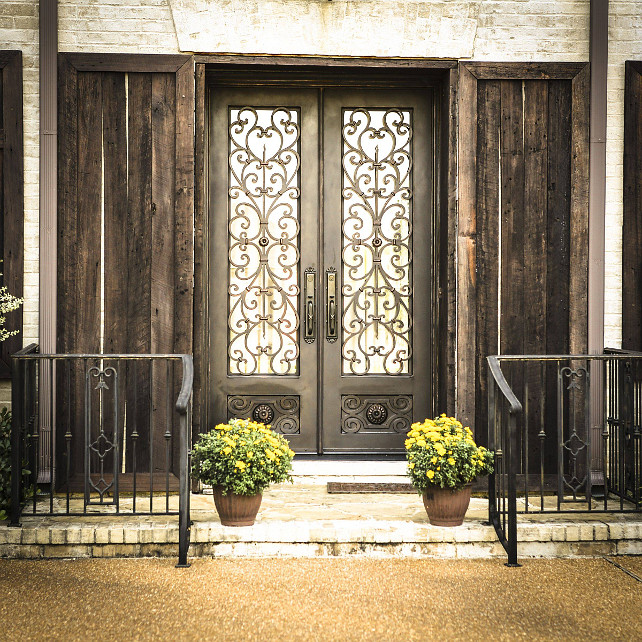 Banish your images of lock-laden jail cell doors. The beautiful wrought iron options seen on Irondoors.com illustrate just a few of the ways that sturdy construction materials can provide a level of beauty that doesn't preclude security. Wrought iron is present in a wide array of architectural styles throughout the world, so you'll be able to find a model that fits neatly into your home and neighborhood.
Getting A Clear View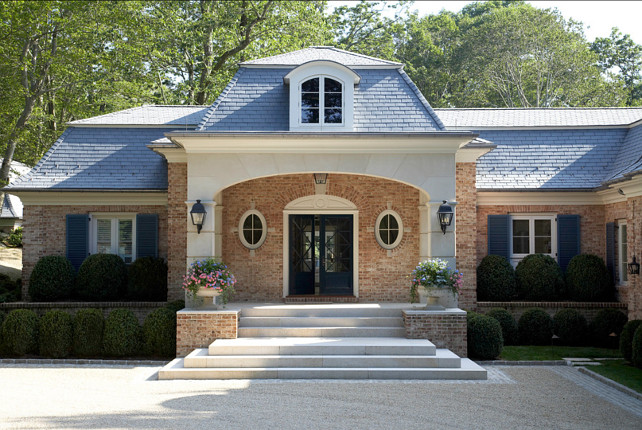 Forget everything you know about glass doors. They used to be a fingerprint-smeared burden, but modern glasswork is amazingly versatile and unique. There is incredible flexibility in the style of glasswork you use, and you can apply it to storm doors, main entry doors, sidelights, or transoms with beauty and ease. Etchings, stained glass, and metal inlays further broaden the spectrum of looks you can achieve.
Think Pink…Or Green…Or Any Color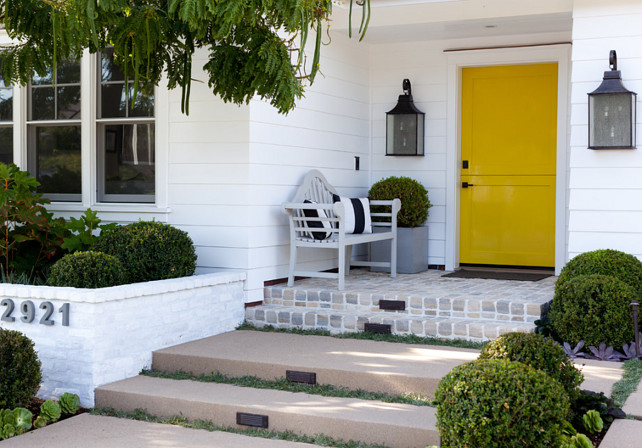 Trim color no longer equals door color. While the color of your entryway features should obviously compliment the rest of your home's palette, it is becoming more popular to incorporate a flash of a different color not appearing elsewhere on the exterior. A solemn brick home achieves some pizzazz with a startling purple door. Run-of-the-mill white siding welcomes a bright yellow.

Don't be afraid to test the waters–and the extremes–of innovative color.
Bright Eyes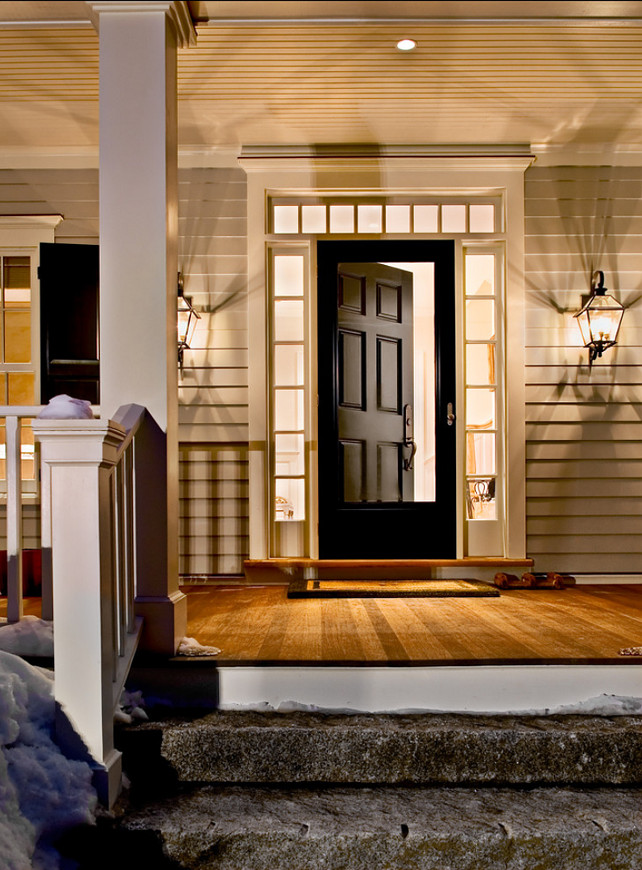 Lights do more than help you find the keyhole at night. They provide safety for walking up, security for looking out, and can be strikingly beautiful in accentuating the texture of brick, stucco, and other wall surfaces. The light can also be cast into the yard and landscaping, making a three-dimensional experience for approaching visitor.
Light also provides shapes. The shape of a covered entryway or alcove-type entrance jumps out at the viewer when properly illuminated. The light fixtures themselves contribute to the overall theme of the décor, dovetailing nicely with wrought-iron doors and other elements.
Know Where You Stand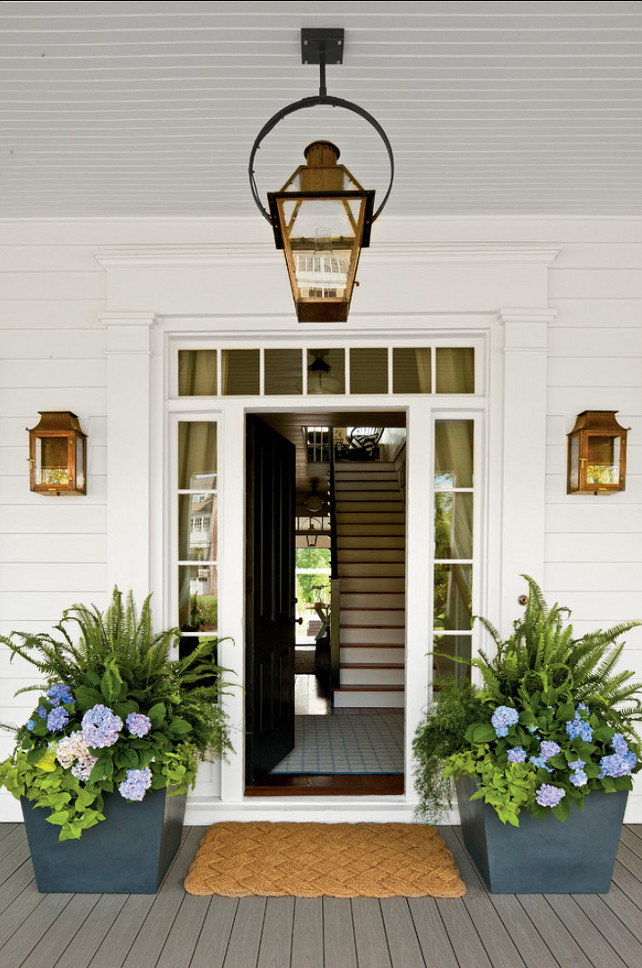 The surface where visitors await your greeting is, like many other components, composed of both practical and artistic features. Welcome mats of all kinds provide an opportunity to clean shoes but also provide a psychological transition from outdoor walking to indoor walking by serving as a reminder that carpet is in the future.
Apart from the mat, the actual walking surface carries character as well. Low-maintenance concrete is practical, but there's a homey feel with a wooden front porch, which can transmit the sounds of approaching footsteps into the home (added security bonus!) Brick and tile are durable like concrete but offer more diversity in colors, patterns, and textures.
See more Inspiring Interior Design Ideas in my

Archives

.
 Hi, my friends! I hope you're guys are being able to enjoy your Sunday! It's cold but very sunny here and we're ready to get out of the house and have some fun with the kids. 
Talk to you again later!
with Love,

Luciane at HomeBunch.com
Interior Design Services within Your Budget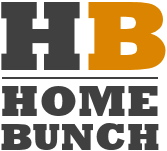 Get Home Bunch Posts Via Email

Sources:Images: 1: Murphy & Co. Design, 2: Iron Doors.com, 3: James Schettino Architects. 4: Garden Studio, 5: Crisp Architects, 6:Historical Concepts.

Posted in:
Architecture
,
Beautiful Homes
,
Beautiful House
,
Home Decor
,
Interior Design Blog
,
Interior Designers
,
Paint Color

4 comments