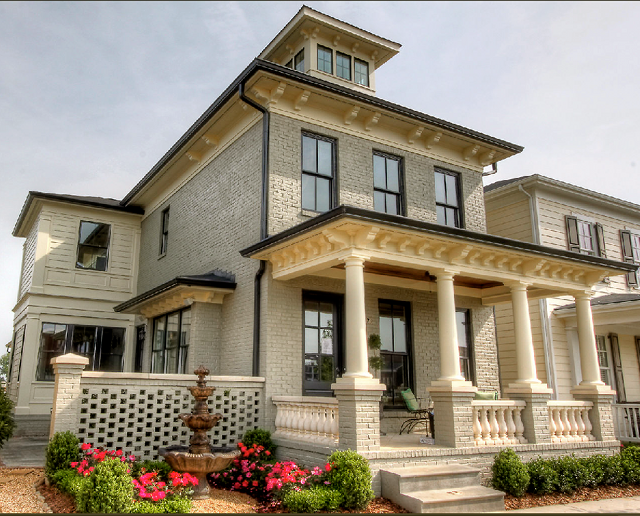 When I first saw this Southern Living Showcase home at Hooked on Houses I simply fell in love with this place. This house kept coming into my mind and I decided to share it with you. As you look at this house, you imagine it to be an older house that has been renovated, but in fact this house is only one year old. The builder Jason Black of Stonecroft Homes did an amazing  job when designing and building it. This beautiful house was named the best floor plan by the Home Builders Association of Louisville. Definitely a house that can be appreciated for its craftsmanship.
Porch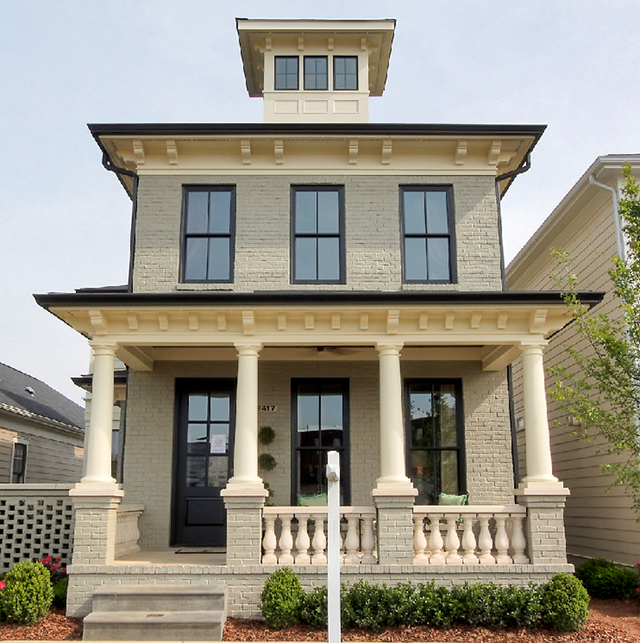 A welcoming porch is essential in a house like this one.
Living Room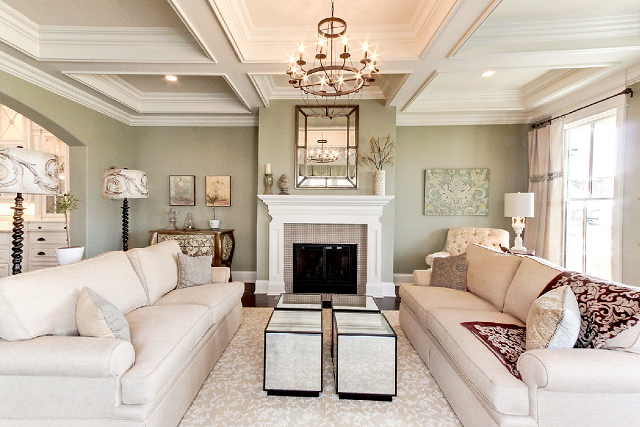 Not only is the architecture beautiful, but also the furniture. This color on the wall accentuates the crow-moldings.
Open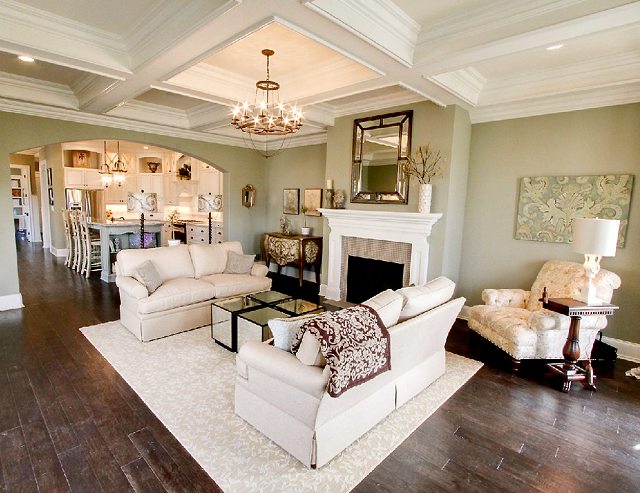 Elegant and very welcoming. Is it just me or did they really forget to mop the floor before taking this picture? Shall we look past that and look only at the design? 😉
Kitchen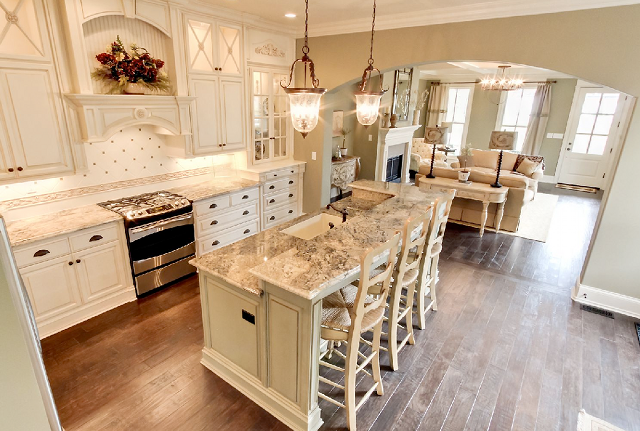 Nicely done. I love the cabinets!
Family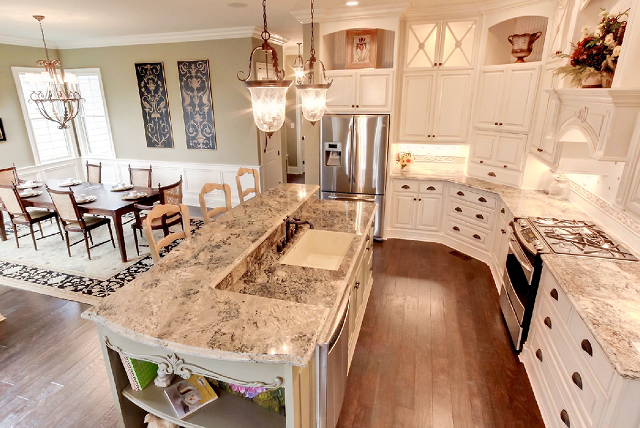 Great space for the whole family to be together.
Dining Room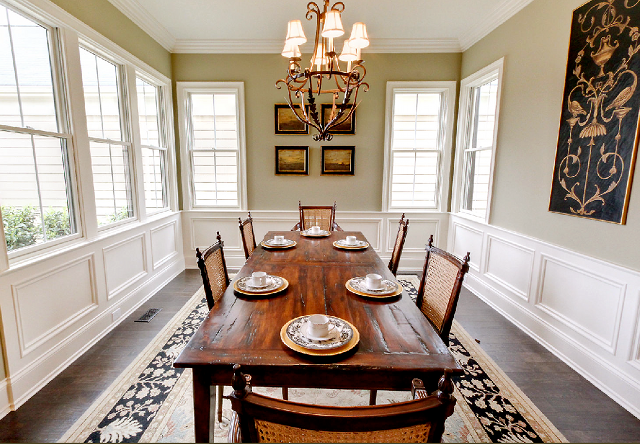 Beautiful attention to detail. I love all the windows. This house is "staged" for sale so you can tell it's missing some furniture here, like a credenza.
Powder Room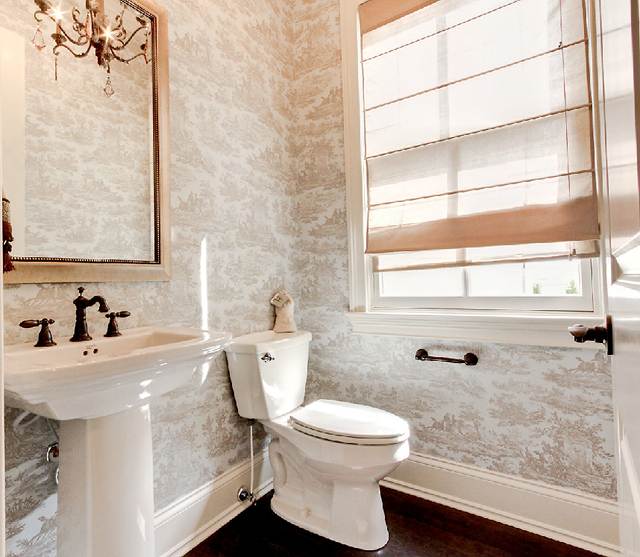 Isn't it pretty?
Office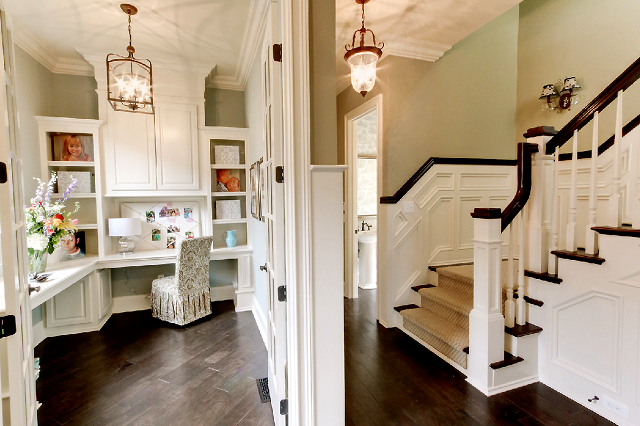 This office is perfect! I love the built-ins!
Master Bedroom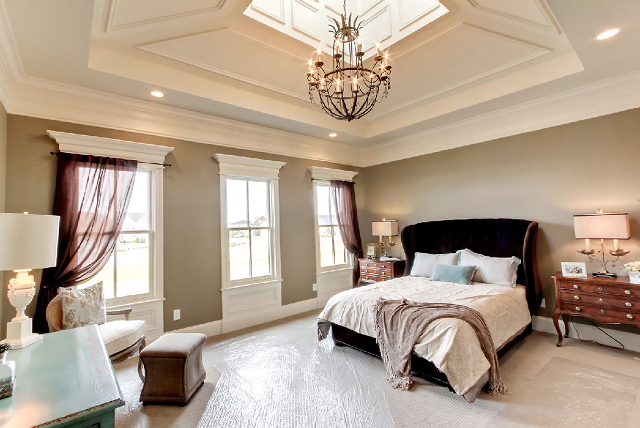 The cupola adds so much charm to this bedroom. Imagine seeing the stars while laying in bed.
Master Bathroom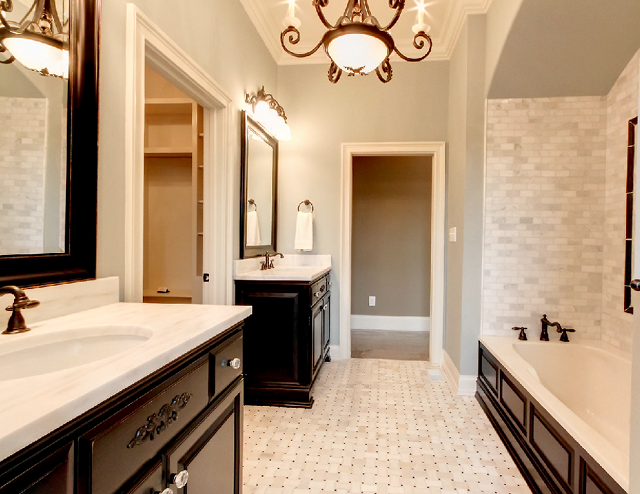 Lovely flooring.
It's really rare to see newly built houses as charming as this one and I really admire this builder for doing such a fantastic job with this home. I wish we could see more builders that cared as much.
Thank you for being here! Have a Nice Day! And don't forget to come back tomorrow for our fun "Cool or Fool" Fridays. 🙂
Now, I'm off to volunteer at my son's school. I have so much fun there!
xo
Luciane at HomeBunch.com
Come Follow me on Twitter: Twitter/HomeBunch
Sources:Stonecroft Homes, Hooked on Houses.
Save