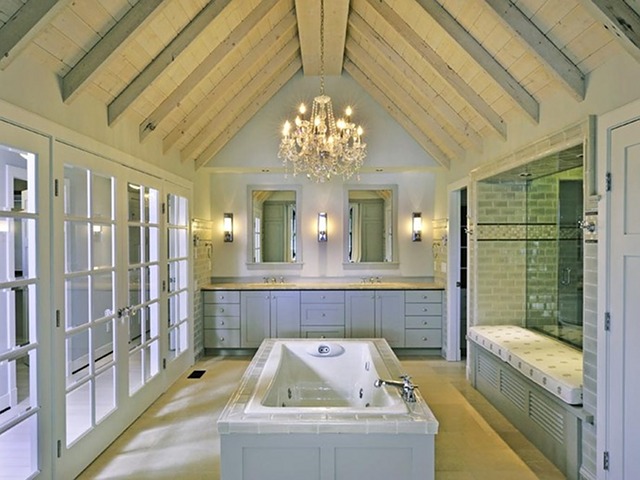 These are so much more than bathrooms, these are a place to relax and to let all the problems go far away. I think that one of the most enjoyable things to do at home is to take a long and warm bath or shower. I must say that I love to spend a good time under my shower. This might be a little personal, but I feel that I have the best ideas while I am showering! Does that happen to you? I feel it's the moment of the day when I can organize my thoughts and my feelings. Gosh, Am I treating my shower as therapy? :-). And when it comes to bathe, I love to do it listening to calm music, sometimes Andrea Bocelli is playing, sometimes Kenny G.
I hope these pictures make you feel inspired to take a long bath or shower today and feel totally relaxed after that.
In the Shower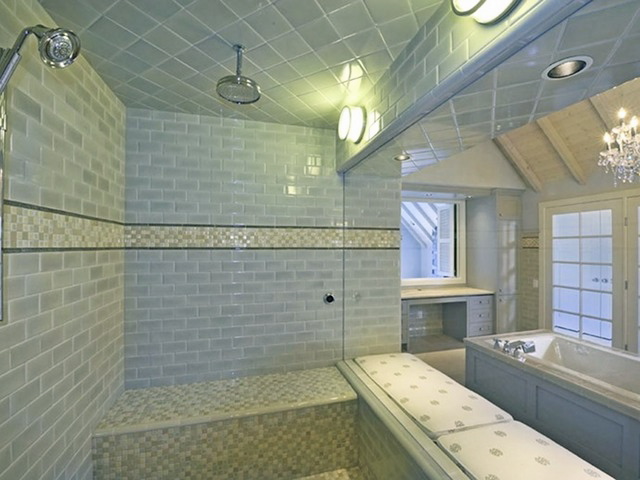 This photo belongs to the bathroom above and I think this is simply stunning.
In Florida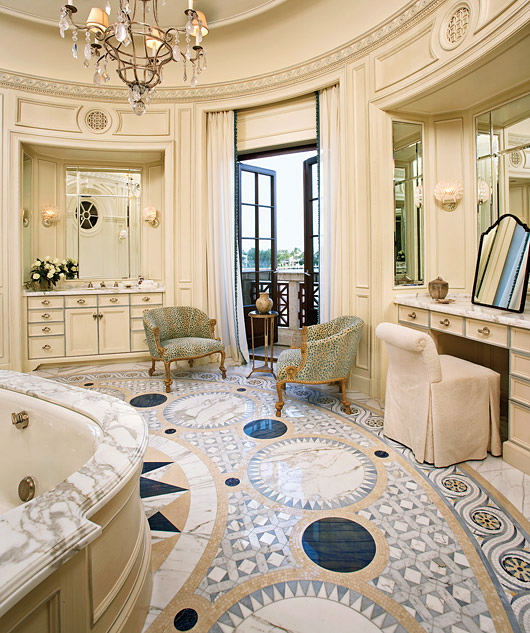 Well designed by Marjorie Shushan.
Vino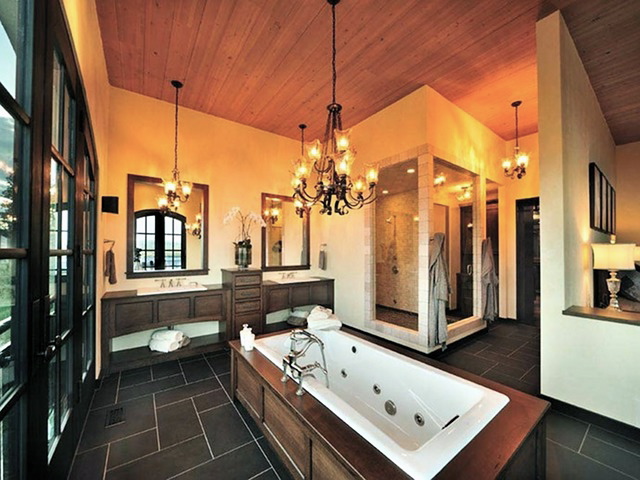 Can you picture yourself in this bath with a glass of wine? La Dolce vita!
Lionel Richie's Bathroom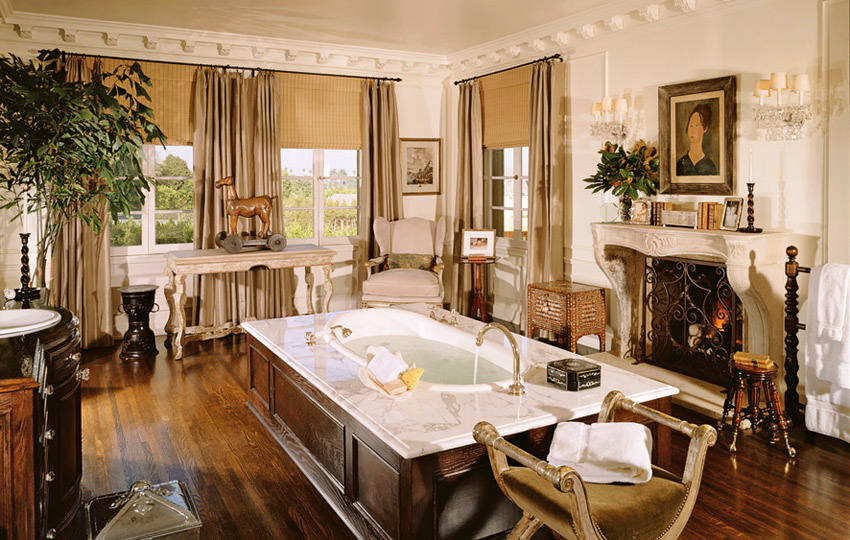 Lionel Richie might bathe himself here… wouldn't you if you had a bath like this?
Glamour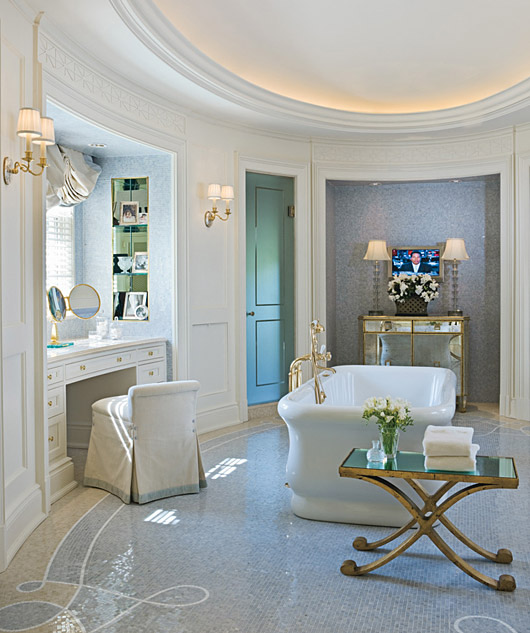 The mosaic floor is artistic in this case. By Thomas Pheasant.
Twisted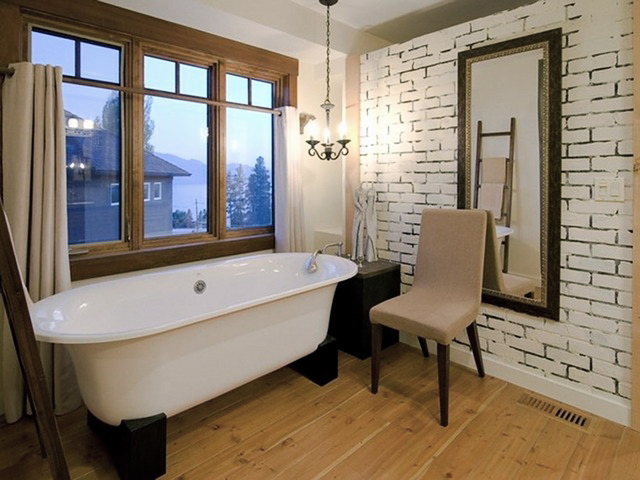 A modern twist to a classic.
Simplicity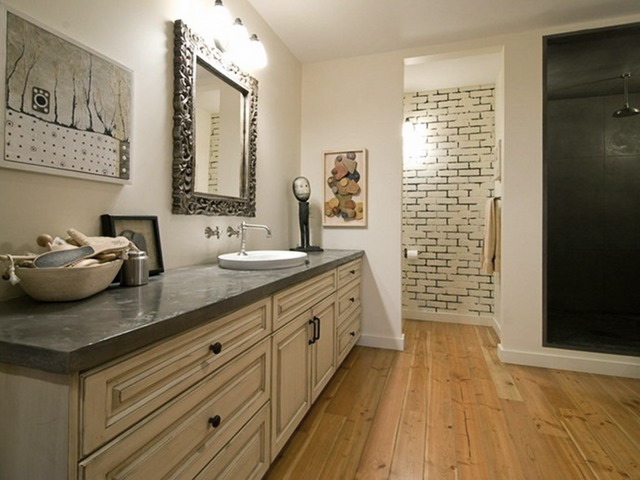 I love how rustic and simple this bathroom feels. Very organic.
Use It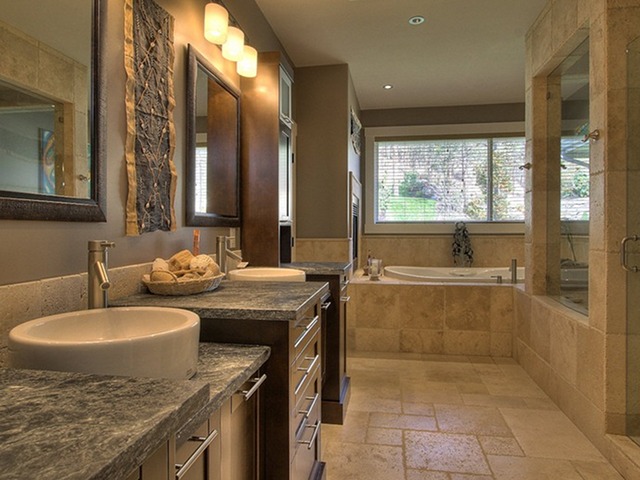 Good use of storage and beautiful natural colors.
Cottage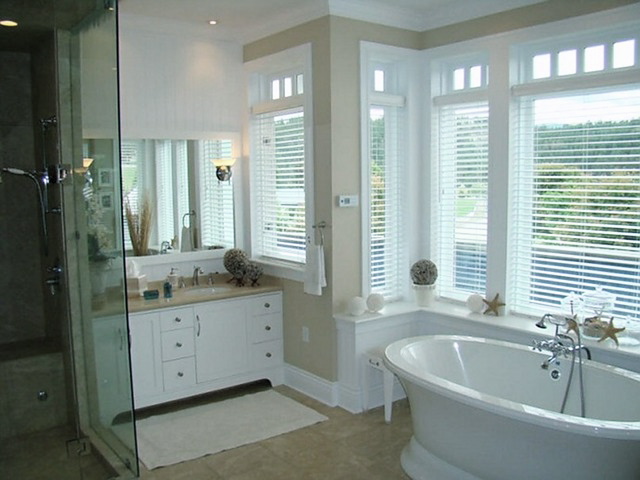 By adding the stars you add "a cottage by the sea" feel to this bathroom. Easy!
Right Light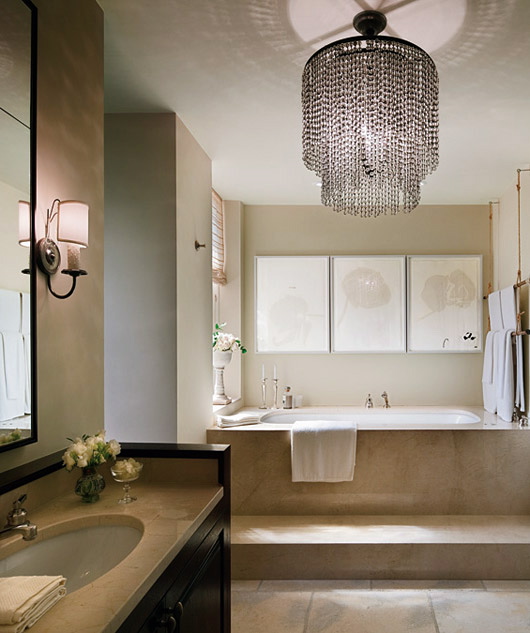 Don't forget to use beautiful light fixtures in your bathroom too.
Source: Architectural Digest, Jane Hoffman.

I know these bathrooms are pretty and many of them are perfect. Lucky are those that actually bathe in them, but if you're like me, you love your bathroom even if it's not a "magazine cover" and you enjoy being there as much as you would in the one of the bathrooms above. It's great to feel inspired so we can improve what we have whenever we want, need or can, but it's also very important to love our house simply for being our house. It's where we live our lives and create our memories.
Enjoy your home today.
xo
Luciane at HomeBunch.com
Wonder what I'm up to?  Come follow me on Twitter: Twitter/HomeBunch.
Save