For more than ten years, Ana Gispert dreamed of living in this charming home in Spain, and after a long time waiting for this property, Ana could finally purchase her dream home.
The new homeowner lived with her family only blocks away from this beautiful home. Walking or driving by this place was one of the things Ana used to do often dreaming about living in it someday. When the house finally went for sale, Ana and her husband didn't waste any time and bought the property rapidly.
With the help of interior designer Adriana Barnils and architect Manuel Fuster Freixa, Ana and her family now live in their meticulously restored home located in Sant Cugat del Vallès, which is near Barcelona. The blue and white interiors and facade seems to make this home feel even more enchanting and I am sure you will fall in love with this house just as much Ana did.
Now let's take a break and "travel to Barcelona". Who's coming?

Barcelona Home with Blue and White Interiors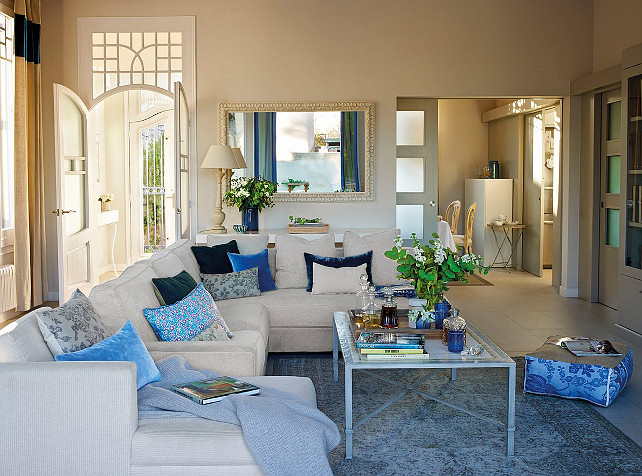 Happy and sophisticated, the living room carries the same blue and white motif we find on the exterior of the home.
Sofas are from "La Garriga Verda". Coffee table is from "Filocolore".
Doors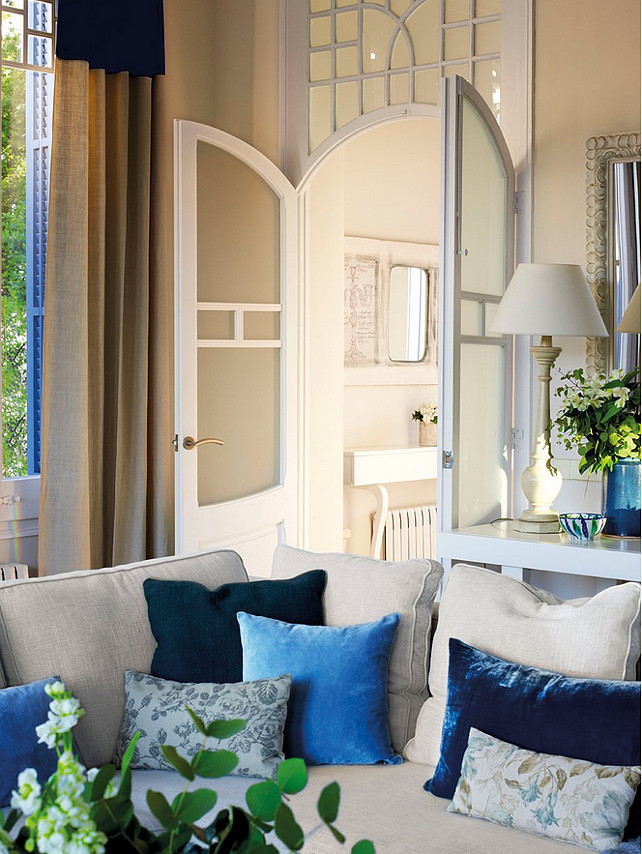 Gorgeous door and transom separates the foyer from the living room.
The doors are original from the house and were restored by Francisco Montiel.
Textiles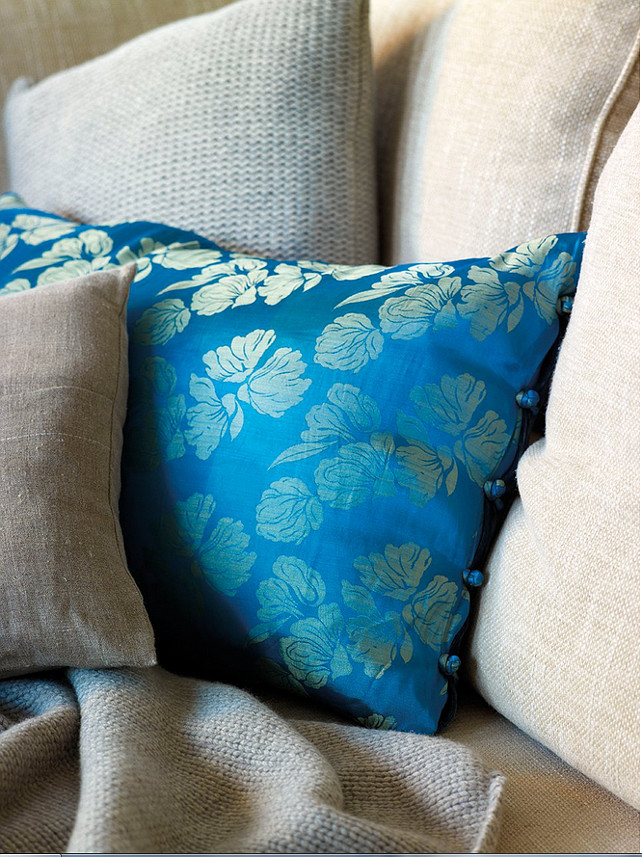 Comfort with a natural touch. I love the soothing color palette of this home.
Blue pillow is from "Becara".
Open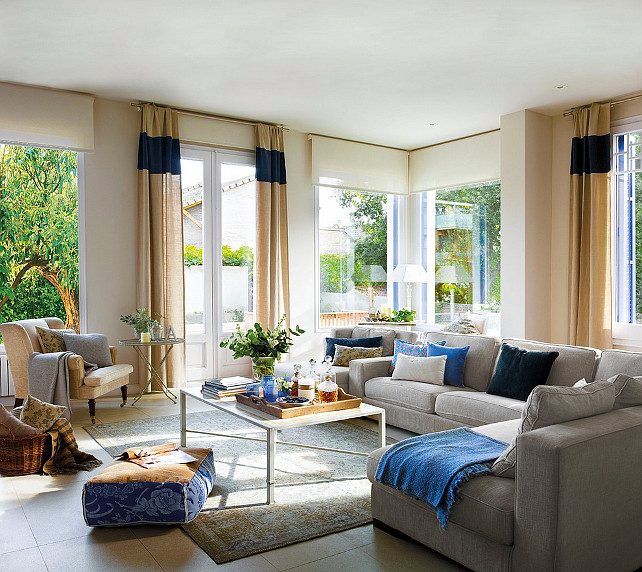 French doors allows the warm breeze in on sunny days.
Read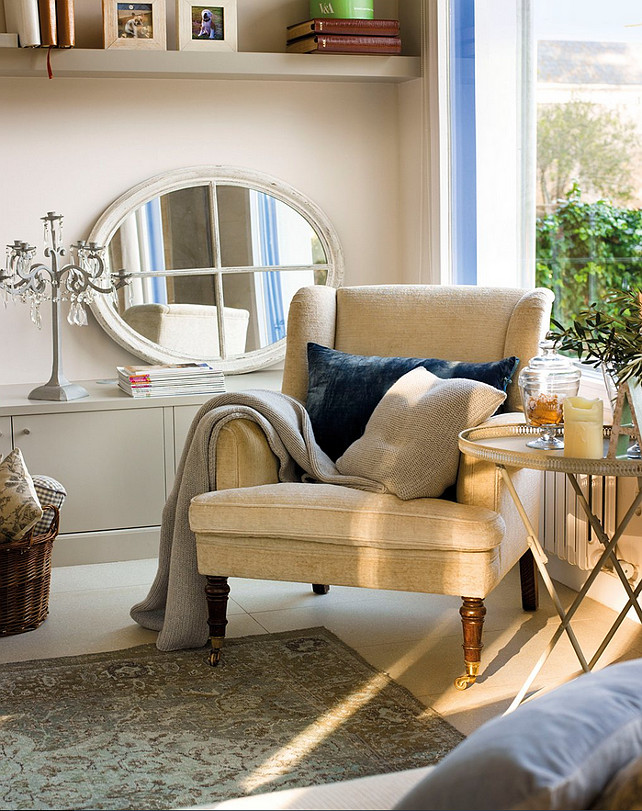 A comfortable chair from "Coton et Bois" is a great spot to read or to enjoy a fresh cup of coffee.
Mirror is from "Cottage Little House".
French Touch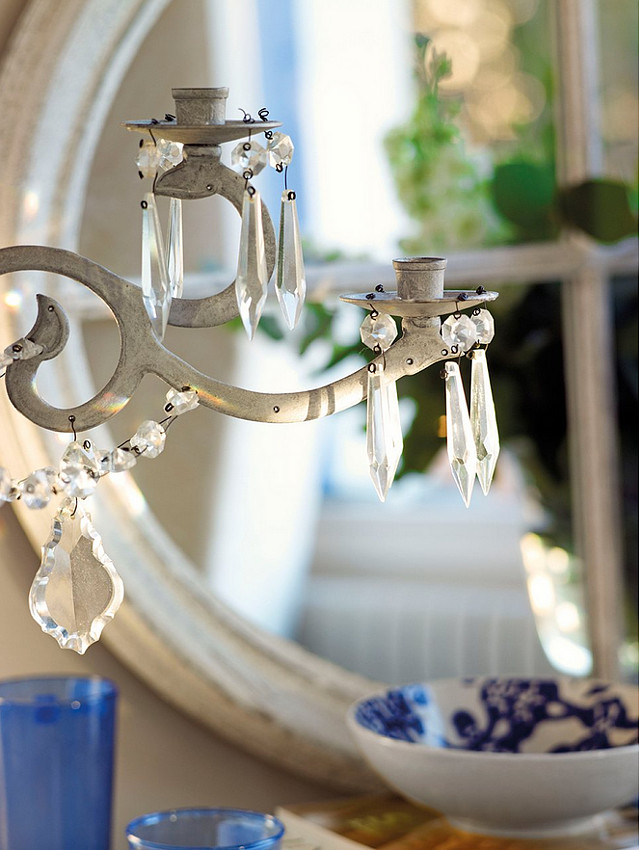 A candelabra brings a French touch to the living room.
Candelabra is from "Coton et Bois".
Spaces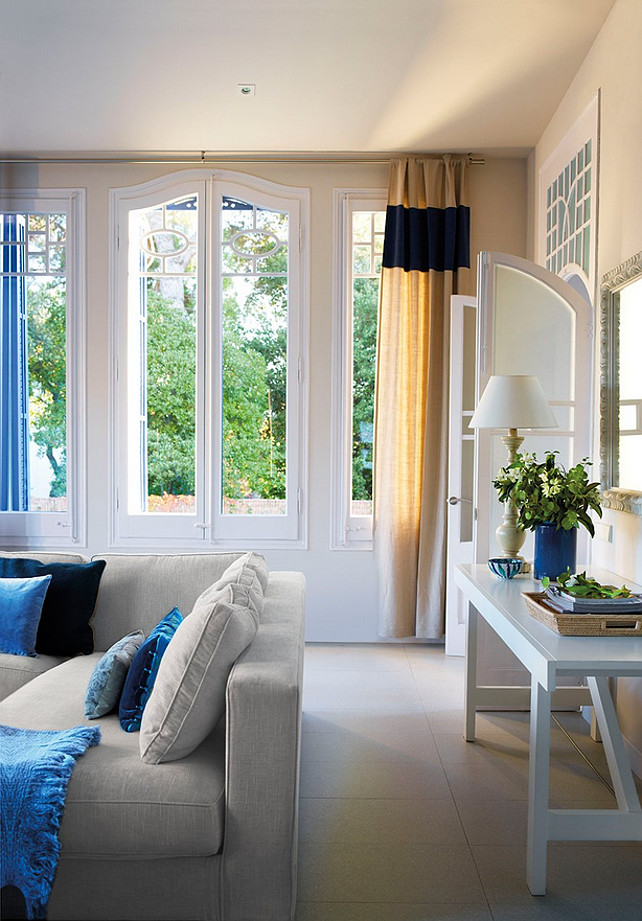 Tall windows let plenty of natural light in and offers charming garden views.
Console is from "Pilma".
Draperies are from "Alfil".
Private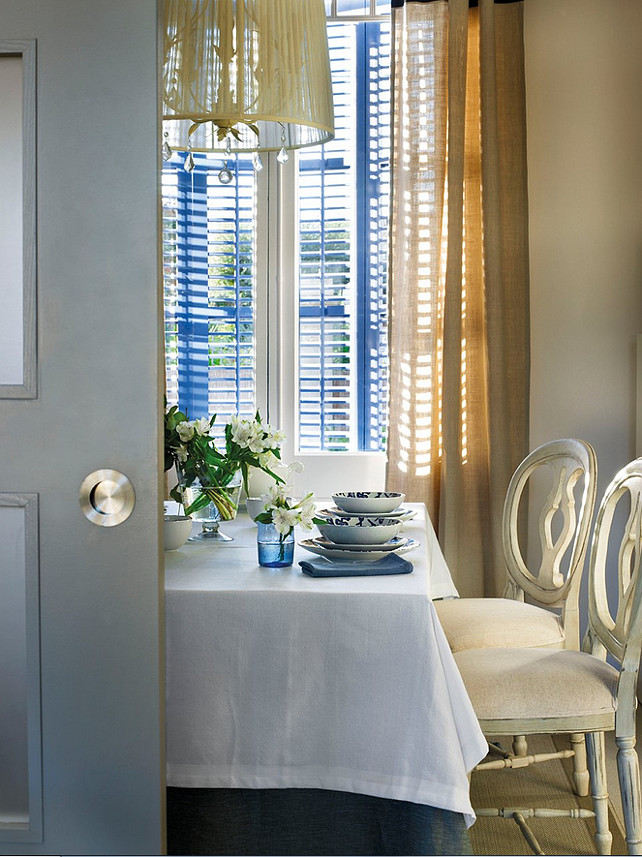 Beautiful, restored doors create a sense of privacy in the dining room.
Chairs are from "Cottage Little House".
Dining Room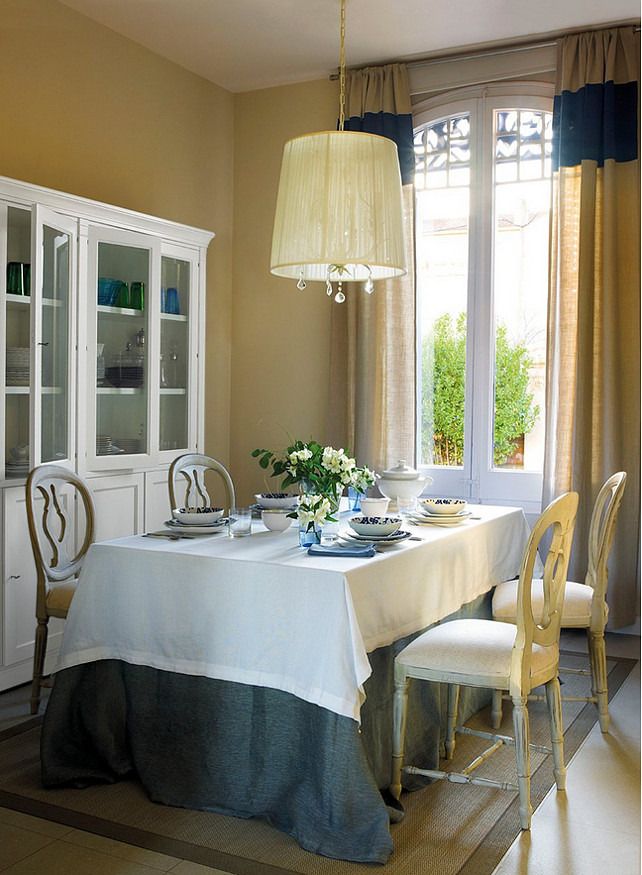 Isn't this dining room perfect? I love the high ceiling and the casual elegance feeling of this dining room.
Light fixture is from "Tertulia Mobles".
Blue & White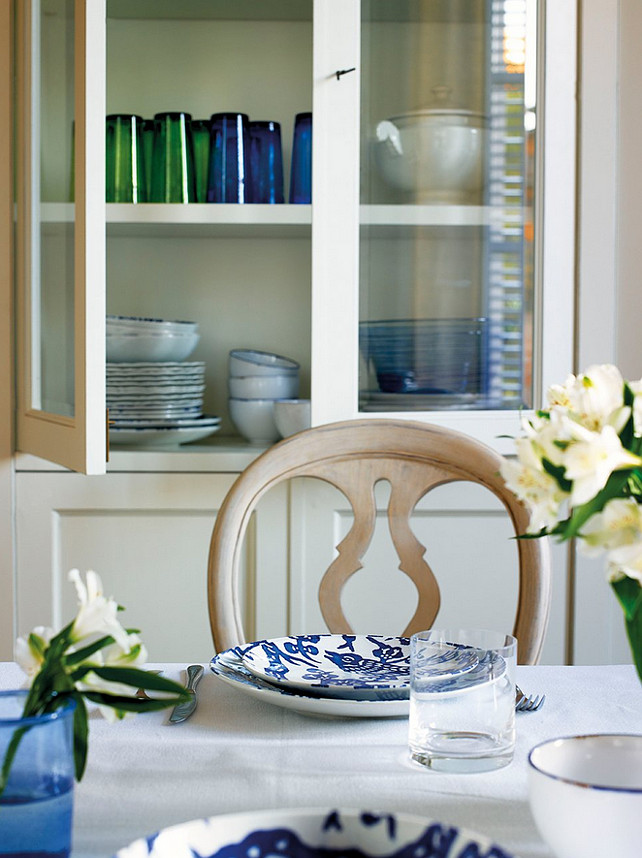 Blue and white never goes out of style!
Cabinet is from "Tertulia Mobles".
Blue & White China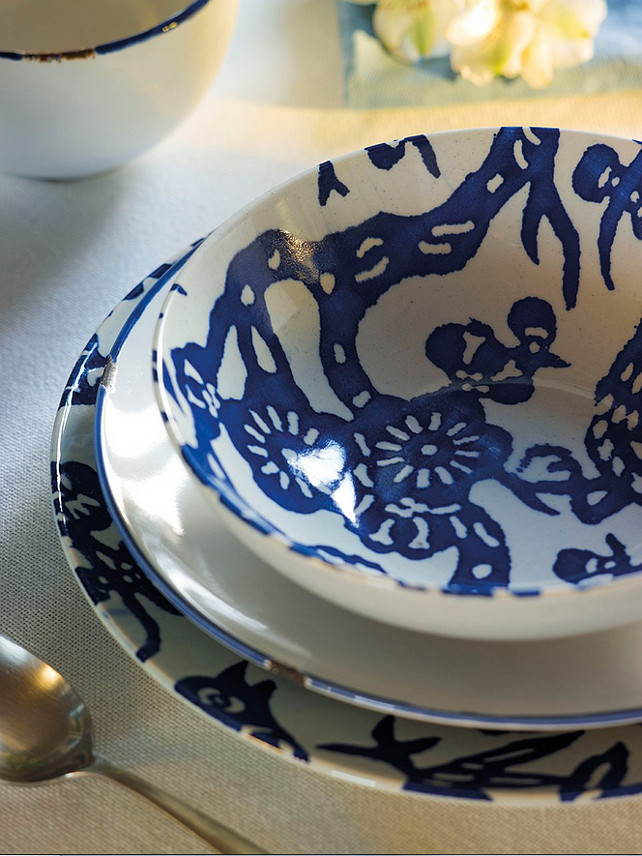 Plates are from "Becara".
Mudroom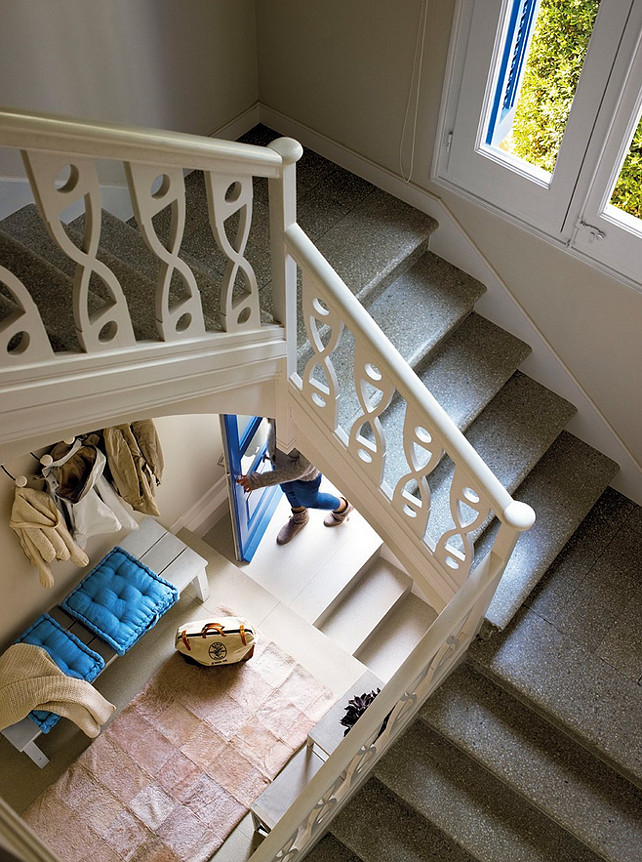 This mudroom feels welcoming and warm.
Bench is from "El Sastre Verd".
Master Bedroom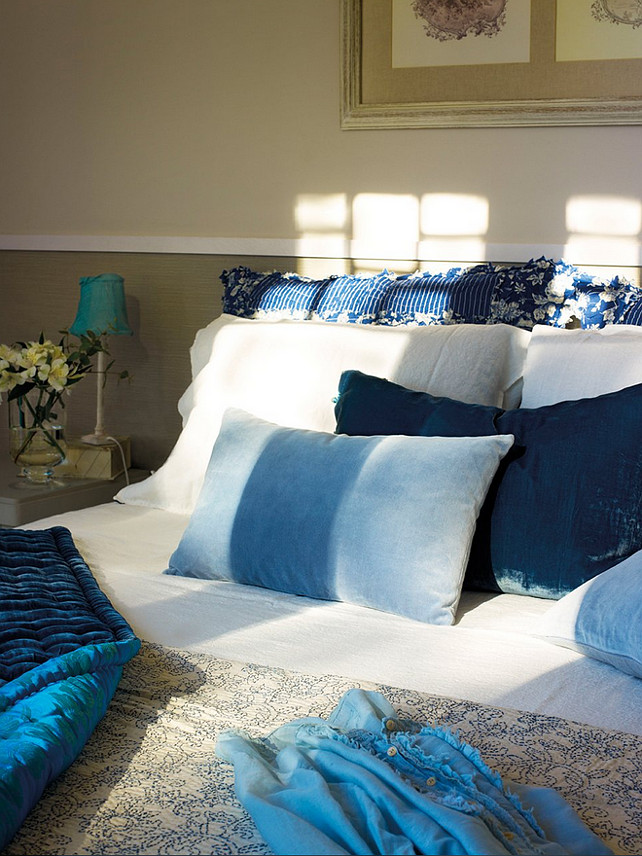 The master bedroom is dreamy with plenty of beautiful fabric choices.
Blue & White Bedding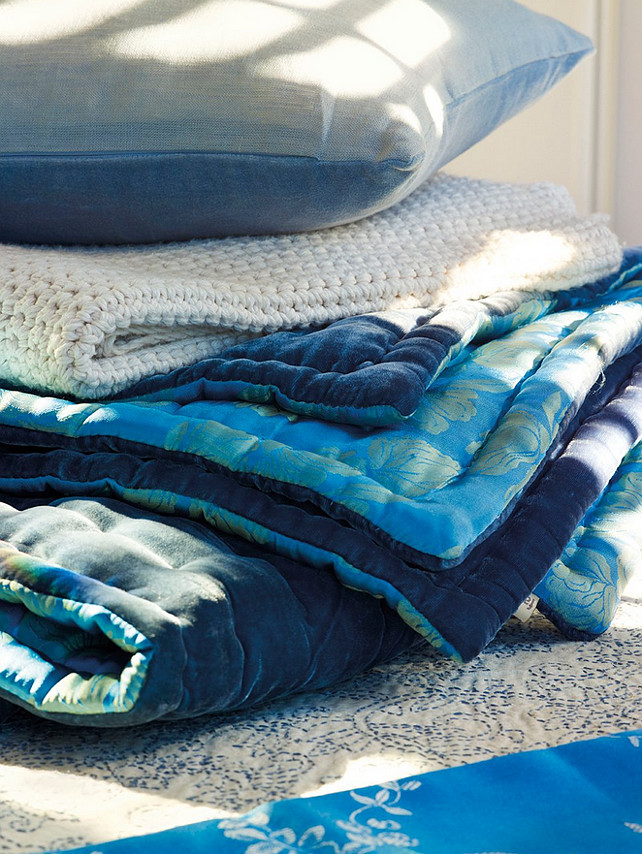 What a gorgeous color palette!
Bedding is from "Becara".
Bedroom Decor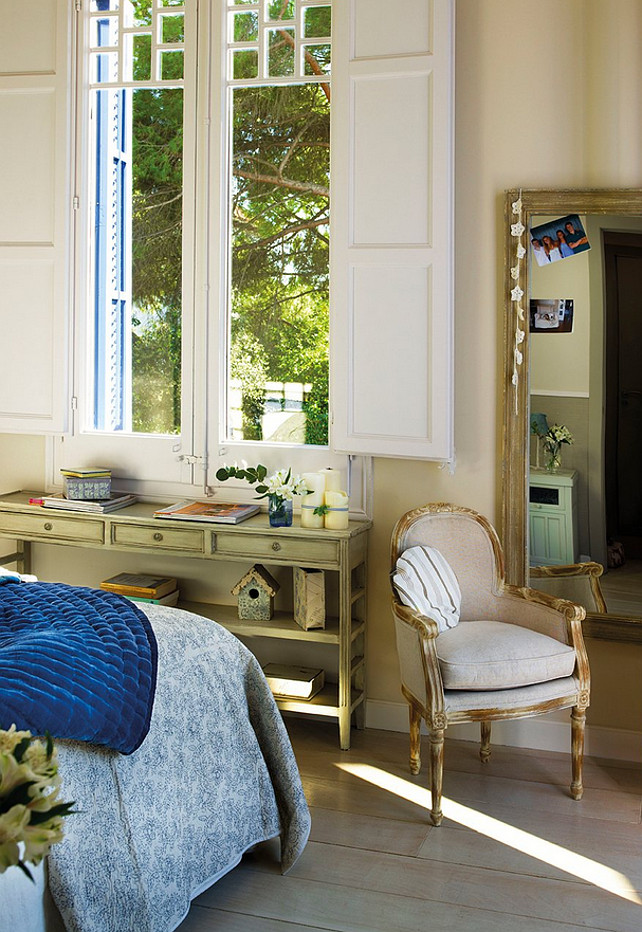 The bedroom decor is casual and very pretty, but what really grabs your attention here is that stunning window.
Chair is from "Velafusta".
Terrace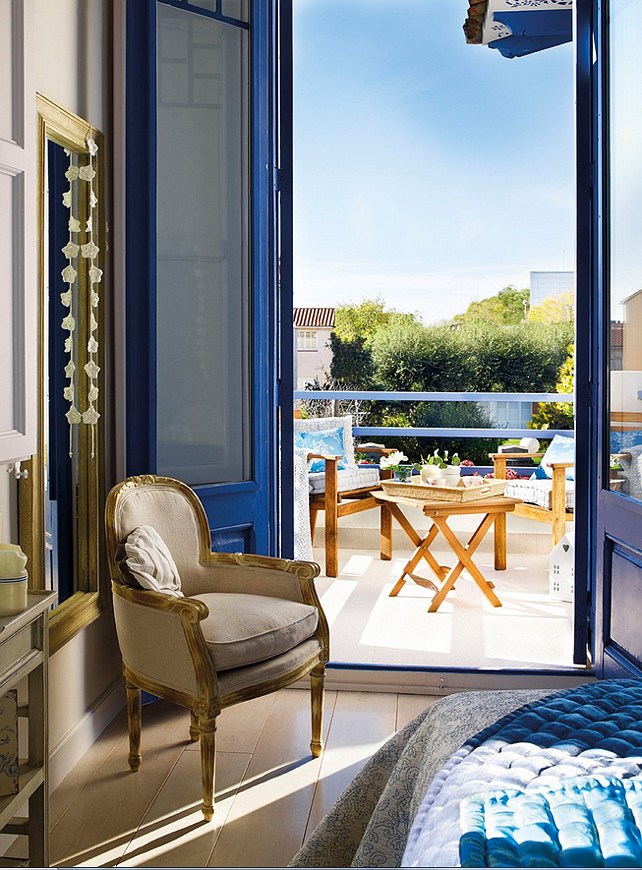 The homeowner dreamed for ten years to have this master bedroom with the terrace…. Dreams do come true!
Little Girl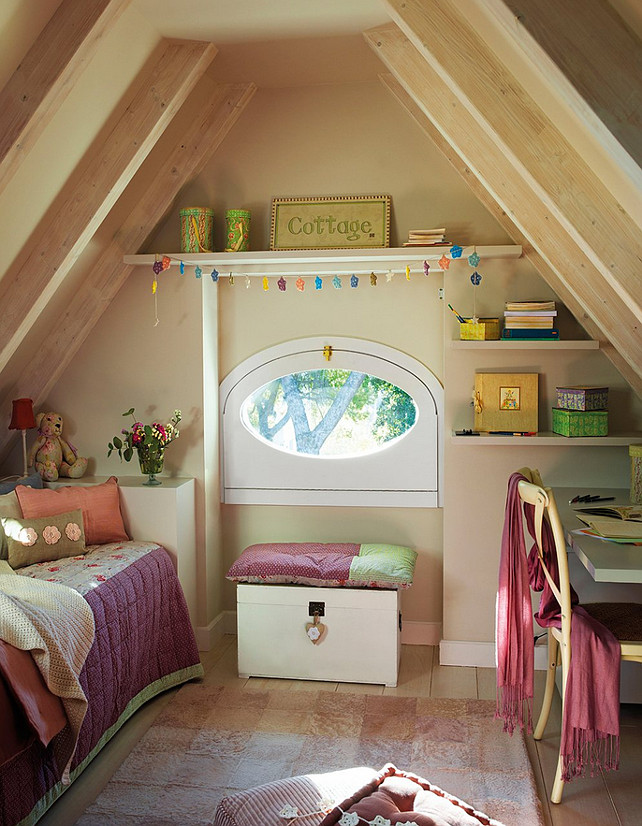 Isn't this bedroom sweet? Notice that adorable window!
Pillows are from "Filocolore".
Star Banner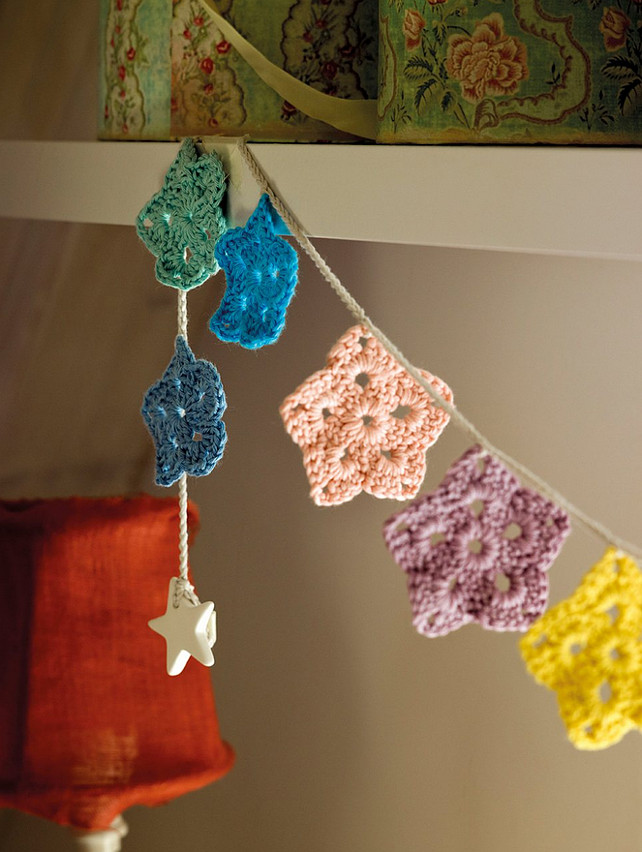 This star banner won me over! I love handmade decor and this one is just too adorable!
Star banner made by Teresa Estrem.
Made with Love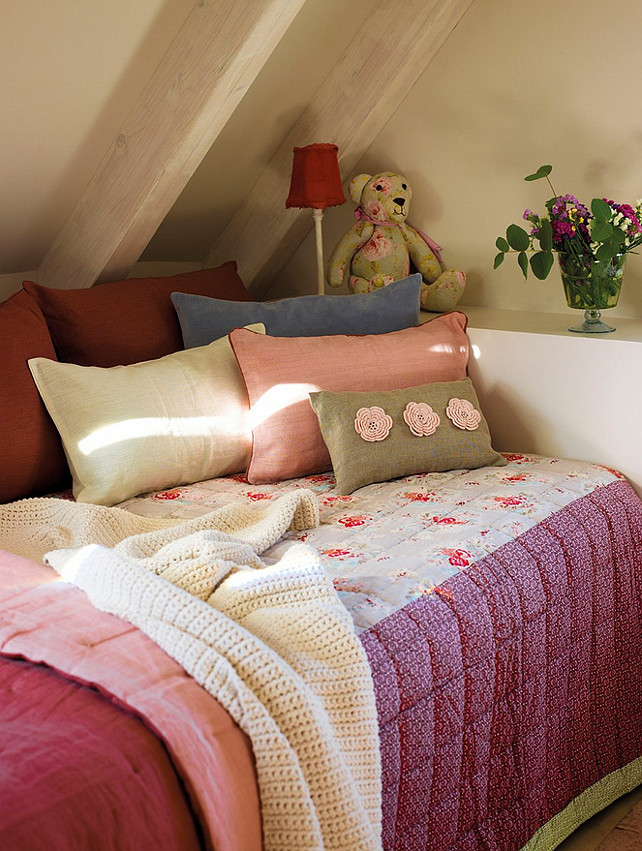 Every detail shows how much love and attention was put into this space.
Quilt is from "Filocolore".
See more Inspiring Interior Design Ideas in my

Archives.
Interior Design Ideas:

Paint Color
Interior Design Ideas:

Paint Color
Hello, my wonderful friends! How are you doing today? I hope everything is really great in you life!
I am sorry I missed my post yesterday but I had one very busy day! It started with a long appointment at the dentist and some shopping afterwards. Oh, have you seen an interior designer shopping? Ask my husband how that works! LOL. Anyways, I came back a little too late to post but I hope you're being able to enjoy this beautiful home with me now.
Tomorrow is going to be a fun day. My "baby" is turning three next Monday and we're preparing a special weekend for him. I will be designing everything for his birthday and I can't wait for that. 🙂
Enjoy your day, my friends and we'll talk again tomorrow.
Many Blessings!
with Love,
Luciane at HomeBunch.com
Interior Design Services within Your Budget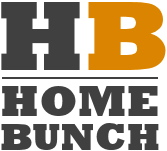 Get Home Bunch Posts Via Email

Sources: El Mueble.