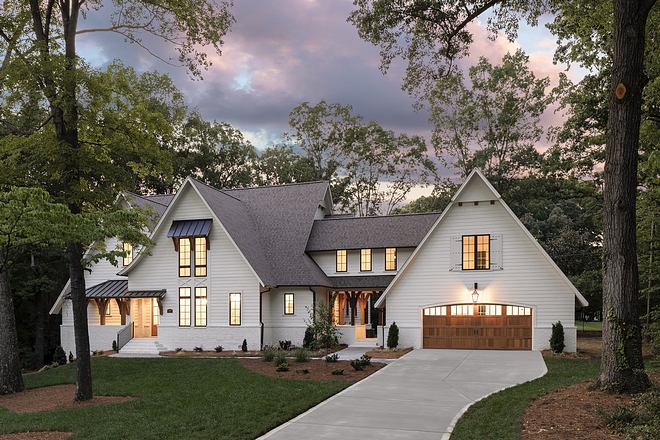 Hello, my dear friends. How are you today? I have to take a minute to tell you all how grateful I am for your presence here on Home Bunch. I took a few days off last week and I have to tell you that I feel so Blessed for taking this little break and be able to be back to this space that is ours. This short break allowed me to analyze my gratitude for all of the important things in my life and this is a big part of it. Thank you for coming here, for reading the blog and for your loyalty. I certainly hope that you always find inspiration and knowledge here, and also feel a little lighter and happier every time you come to the blog.
Talking about feeling happy, this is exactly how I feel every time I feature this talented builder (previously featured here & here) and it's truly great to have them on our "Beautiful Homes of Instagram" today. Here, the builder shares some incredible details – not to mention, all sources – with us. Read on:
"Pike Properties builds in the urban and close to town neighborhoods in Charlotte, NC. Typically lots range from 50 feet to 60 feet in width, with an occasional needle in a haystack lot that is wider. This homesite was a needle in a haystack. Located on a quiet cul-de-sac and measuring 114 feet at the setback, and 224 feet at the rear property line, this homesite allowed Pike Properties to spread their wings and fly. What that meant was that they were able to build an expansive property without constraints and along with it, make it truly amazing both inside and out. The resale value was maximized thanks to the property, so splurging on interior finishes was a must. What is in store for you in this home tour is something you definitely don't want to skip over! Let's take a closer look."
Feel free to pin, save and share this beautiful home. 🙂
Beautiful Homes of Instagram: Charlotte, NC

From the conceptual rendering of this home's exterior, something very special was born. Pike Properties actually pre-sold this home before breaking ground after a couple saw it online and barged into their office essentially begging for them to allow them to purchase so early on. Normally, Pike will pre-sell but that usually isn't until after framing. Change orders aren't allowed, FYI. This home spoke volumes and was so hard to find that interest was shown so early on. Pike agreed to pre-sale and this home was under contract before the first dirt was moved and footings poured.
You will notice that this home is broken into two sections, divided by a "cat walk" and lower breezeway which connects the garage and mudroom on the main floor, and upstairs living spaces with a bonus room/flex space up. By designing it this way, it doesn't overwhelm and seem too large. The presence remains humble.
Of course Pike had to paint the home WHITE. White houses are just oh so popular, and with a large front facade, they didn't want to risk another darker color, or even a tan. Plus, the white paint really allows the cedar accents to pop. Benjamin Moore Olympic Mountains was selected for the paint color, with cedar accents, garage door, and fir front door stained in Benjamin Moore Hidden Valley. To blend, the roof chose is CertainTeed Sunrise Cedar. Dark Bronze metal roof accents and gutters contrast ever so slightly.
Genuine Hardie Siding was used on the exterior, for low-maintenance and quality purposes, and you just can't beat their warranty!
Garage Coach Light- St. James Lighting Montrose.
Curb Appeal


It's hard to decide if this home looks better during the day or at dusk! One thing is for sure though, when the sun sets over this residence, lights come on inside, and dinner is prepared, there is no place better to call HOME.
Kitchen

There are a handful of different directions you can go with kitchen design these days, and here Pike Properties decided to use neutral, crisp, and clean elements that blend seamlessly but also have some visual interest. Stark white was a no go, but instead the custom, locally crafted cabinetry is painted in "Benjamin Moore 1472 Silver Chain" which has a calming gray tone. The Schaub and Company Menlo Park Satin Brass hardware contrasts nicely with the cabinet color and the brass is actually toned down a bit by the gray versus a white.
Guests are sure to be impressed by the 60″ professional grade Frigidaire refrigerator and food storage isn't an issue here. The fact of the matter is, that for the price, this makes a bigger statement than you'll find with any other fridge on the market.
Refrigerator, Freezer & Trim Kit.
Backsplash & Countertop


Pike Properties views the range wall of a kitchen as a piece or artwork or the centerpiece of the space. Typically, there is no wall space to hang art in a kitchen, so the result is needing to use practical aspects of the space and turn them into artwork. That is what you see here with the picture frame accent tile over the 48″ range. This tile is by no means cheap, but when using such a small quantity is relatively affordable and makes a statement that is unlike anything else. The tile is Soho Studio Empress Helena, and it is truly artwork. In person, the small cubes sparkle and brass banding shines bright. It is a sight to see.
Pike stuck with a simple range hood design so as to not distract from the backsplash masterpiece.
The countertop surfaces are covered in striking Cosmos Mont Blanc marble which offers white, gray, and charcoal tones.
Luxurious Backsplash Tiles: Here, Here, Here, Here, Here, Here, Here, Here, Here & Here.
Main Backsplash Tile- Jeffrey Court Wall Street White 3×9 – Other Marble Tiles: here, here, here, here, here, here & here.
Range- Jenn-Air 48″ Pro-Style.
Pot Filler- Delta Contemporary in Matte Black.
Cabinet Hardware: Schaub and co Menlo Park.
Sconces- Savoy House Morland in Warm Brass – similar here & here.
Kitchen Pendants


Kitchen Pendant Lights- Hinkley Fletcher in Aged Zinc. Other Lighting on Sale: here, here, here, here, here, here, here, here, here & here.
Hardwood Flooring


The open concept kitchen and dining room is ever so slightly broken up by the large cased opening. The floors you see here span throughout 90% of the home (minus tiled areas) and are 4″ #1 White Oak in Rubio Monocoat Mud Light finish. Rubio Monocoat products offer many benefits including durability, eco-friendly ingredients, and single layer application.
Similar Hardwood Flooring: here & here.
Kitchen Faucet- Brizo Litze in Matte Black and Brillance Luxe Gold.
Kitchen Sink: Blanco Profina.
Counterstools: Gabby Furniture – Other Great Counterstools: here, here, here, here, here, here & here.
Dining Room


Removed just enough, but still open to the kitchen is the sole dining space in the home. The formal dining room, the breakfast room, the kids homework table (well actually there's a built-in space for that…. stay tuned!), and whatever else you use the dining table for, this is the spot in this home. That said, it was important to go formal enough, but still keep it casual when selected design elements, trim detail, etc. It even started with the layout. When working with their award-wining architects, Frusterio Design, Pike Properties made sure to have the French door set leading out to the rear covered porch from the dining room to keep it a bit casual and allow for easy indoor/outdoor flow.
Two elements of trim detail liven up the space and a hint of elegance. Simple Shiplap wainscoting standing 48″ off the floor dresses up the wall space and lessens the need for large and expensive artwork, which is especially nice considering that most of the wall space is taken up by windows and doors. The ceiling trim detail is comprised of two elements and is a favorite detail to add to a dining space at Pike Properties. It is called an X-beam ceiling formed by 2 flush beams (framed in wood and wrapped in drywall). The inlaid V-groove trim makes everything stand out and adds definition to what could end up being hard to notice.
Beautiful Dining Tables: here, here, here, here, here, here & here.
Chairs on Sale: here, here, here, here, here, here & here.
Chandelier

Chandelier- Visual Comfort Choros 28 Inch.
Covered Rear Porch

This home maintains complete privacy at the rear, so bring on the outdoor living and plenty of evenings spent by the fireplace! With a vaulted ceiling soaring 24′ high and covered in stained V-groove, the grandeur doesn't end inside. Pike ensured this space was large enough to accommodate two separate seating areas, one for lounging by the gas fireplace and the other for dining al-fresco.
Living Room


The main living space in this home is right here, located in the heart of the home between the kitchen area and owner's retreat. Of course, immediately you notice the 15′ set of Panoramic Doors leading outside. WOW! These doors are manufactured custom to order and are made out of Aluminum in a bronze finish. Five individual panels fold on top of each other to create a fully opening wall of glass. See the next photo for a fully opened view.
Paint Color

Paint colors remain neutral and calming throughout the home. Pike has standard colors they always use to keep their homes consistent and that go best with their style and vibe. For main living spaces, hallways, secondary bedrooms and utility areas Pike uses Benjamin Moore Dove Wing. All inside trim tends to be Benjamin Moore White Dove. For the Owner's Retreat spaces, Benjamin Moore Halo is utilized to create a soothing and warm toned space without going away from the neutral theme. Secondary bathrooms are all painted Benjamin Moore Moonshine.
Great Quality Rugs: here, here, here, here, here, here, here & here.
Cat Walk


Remember on the front exterior when the "catwalk" was mentioned? Well here it is on the inside! Essentially a fancy hallway, this area connects the main upstairs living area with a bonus/flex space over the garage. Windows on both sides looking out makes you feel like you are walking on a catwalk, or over a bridge.
This is a good time to mention that all the interiors doors in this home are painted in Sherwin Williams Iron Ore.
Master Bedroom


Ensuring the highest probability of sweet dreams is at the top of Pike Properties priority list. A bedroom should always be calming, relaxing, and serene. The Crate and Barrel Finley drum pendant softens the spaces, and texture and visual interest is evoked with the diagonal shiplap bed wall. For just a tad extra in trim, doing a diagonal shiplap bed wall is a perfect way to take your bedroom to new heights.
Lighting: Crate & Barrel – Other Chandeliers: here, here, here & here.
Beautiful Nightstands: here, here, here, here & here.
Recommended Bedding: here & here.
Master Bathroom


Everything is not all sunshine and butterflies in home building, that is for sure. One story about this space demonstrates just a hint at that. Mirrors were completed left out of selections as an accidental oversight. It was three days before the professional photo shoot and mirrors were being hung when that was realized. A quick online search and scramble ensued and these were the result. Pretty fitting and amazingly blended for a last minute selection!
The rustic warmth the Restoration Hardware Printmakers vanity (similar here) brings in to the space is much needed to keep it from being all gray and white tones. Pike also loves incorporating rustic styling into their builds.
How often do you accidentally splash a little water onto your drywall behind the sink when brushing teeth or washing your hair? This likely has happened to you a time or two, or 100. Not only is the tile accent wall stylish, it is also functional. Splashing water on tile is much less noticeable and definitely not as likely to prompt you to grab a towel to dry it up.
Wall Tile- Merola tile Kite Dark Gray – similar here.
Other Bathroom Vanities: here, here, here, here, here, here, here & here.
Mirrors- Rejuvenation Rounded Rectangular Metal Framed.
Vanity Top- Cosmos Mont Blanc (Same as in kitchen).
Faucets- Delta Trinsic 8″ Widespread in Matte Black.
Pendants- Hinkley Academy.
Spa-like

Whether you are a bath or shower person, you are in for a treat in this spa-like setting. The walk-in shower is of a very unique design and also is lacking any sort of door or glass. The actual shower with dual heads is out of view inside the section to the right. The area where you first step into from the bathroom floor is actually known as a dry area and is where the towel racks are located. It is meant to be a spot for drying off but without having to worry about a floor mat or getting water all over the bathroom floor. Very practical and stylish!
Tub- Signature Hardware Nina Acrylic 70″ Freestanding Tub.
Tub Faucet- Delta Trinsic in matte Black.
Shower Floor Tile- MSI Surfaces Telaio 2″ Hexagon Honed.
Shower Wall Tile- Jeffrey Court 3×12 Starry White Beveled.
Chandelier- Visual Comfort Venetian – Others: here, here, here, here, here, here, here & here.
Guest Bathroom


This is the downstairs guest bath which could very well be used as an in-law suite. Pike Properties wanted to keep it a little more formal and elegant by bringing in the brushed brass fixtures and picking a furniture vanity with more traditional lines and trim. Plus, just wait until you see the shower! Paint color is Benjamin Moore Moonshine.
Vanity- Allen and Roth Perrella 37 inch – Similar: here & here.
Mirror- Allen and Roth – similar here.
Faucet- Delta Dryden 8″ in Champagne Bronze.
Light- Park Harbor Mooretown.
Shower

In addition to the beauty of it, there are a handful of benefits to a zero-entry or curbless shower.
– They are functional. Anyone and everyone can get in and out of a zero entry shower and the risk or falling is minimal. No curb to trip over.
-They are easier to clean. Not as many tight areas and a seamless flow with your bathroom floor is a breeze to clean.
-You are left with clear visibility of the shower floor, so that pretty tile that was splurged on can actually be seen.
A curbless shower with hinged glass enclosure is a win-win and aesthetically pleasing and clean.
Wall Tile- Florida Tile Dorian Streamline 3×6 – similar here – Other Tiles: here, here, here, here, here & here.
Floor Tile- Jeffrey Court Carrara Bianco Mosaic similar here & here – Others: here & here.
Second Upstairs Guest Bath

Clean and simple, perfect for a kids bathroom! The classic floor tiles are timeless.
Floor Tile- Soho Studio Denim 1″ Vanilla Circles – similar here.
Vanity- Allen and Roth Presnell 37 inch in White – Others: here, here, here, here & here.
Mirrors: White Beveled Wall Mirror.
Faucet- Delta Dryden Widespread in Chrome.
Light- Kichler Braelyn.
Upstairs Guest Bath

The best part about this bathroom can be seen in the mirror. The dark navy subway tiled walk-in shower contrasts so well with the white around it and makes the shower a focal point of the room. Accenting a shower with dark tile is something more people should do!
Vanity- Allen and Roth Presnell 37 inch in White.
Faucet- Delta Dryden Widespread in Chrome.
Shower Tile- Hampton Steele Blue 4×24 – Others: here & here.
Floor Tile- Florida Tile Mosaic Art Epic 1×1 Hexagon White – similar here.
Light- Kichler Braelyn.
Laundry Room


Cabinet Paint Color- Benjamin Moore White Dove.
Laundry is typically not fun, but at least by adding some exciting and funky tile it can become just a bit more enjoyable. Storage is not a problem thanks to the full-height built in cabinet unit.
Floor Tile- Jeffrey Court – similar here.
Homework Nook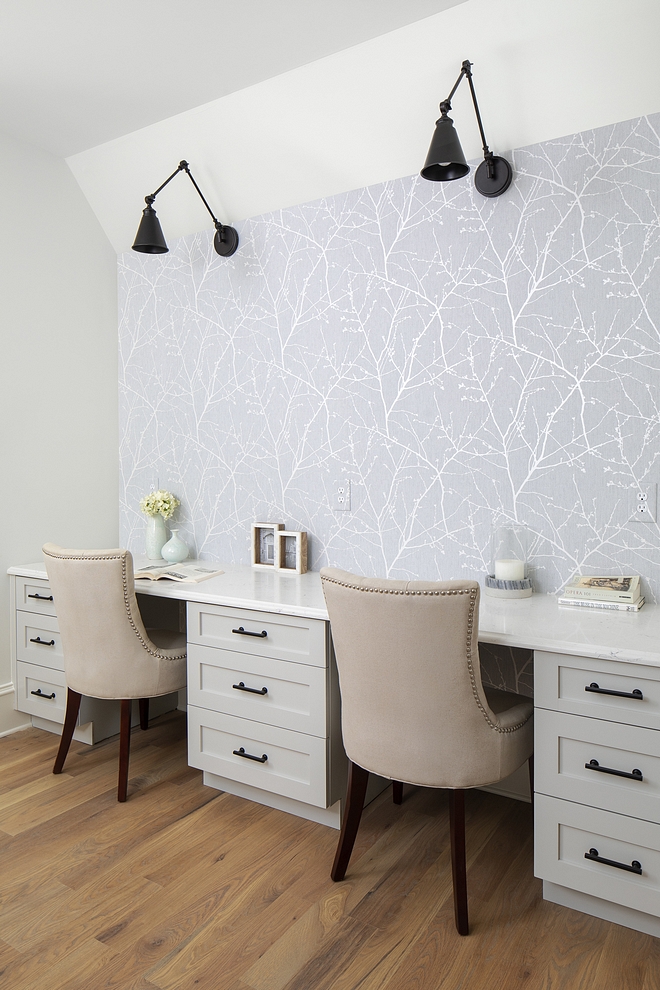 Tired of the kids homework cluttering the kitchen counter, dining table, or coffee table in the living room? A great solution is a dedicated spot for homework, and there is just about no better way to create that than what you see here. A custom built-in desk with spots for two chairs and plenty of storage is topped with Aspen CQ Quartz making for the fanciest and most perfect spot to get homework done. This is also a wonderful spot for crafting. Library sconces provide great lighting, so no need for desk lamps. Lastly, no one wants to stare at a blank wall when thinking about a algebra problem, so the wallpaper accent is just what the teacher ordered!
Cabinet Paint Color- Benjamin Moore Gray Owl.
Wallpaper- Graham and Brown Innocence Gray.
Sconces- Savoy House Morland in Matte Black – similar here & here.
Chandelier

This chandelier by Kichler is located in the upstairs loft area.
Mudroom Drop Zone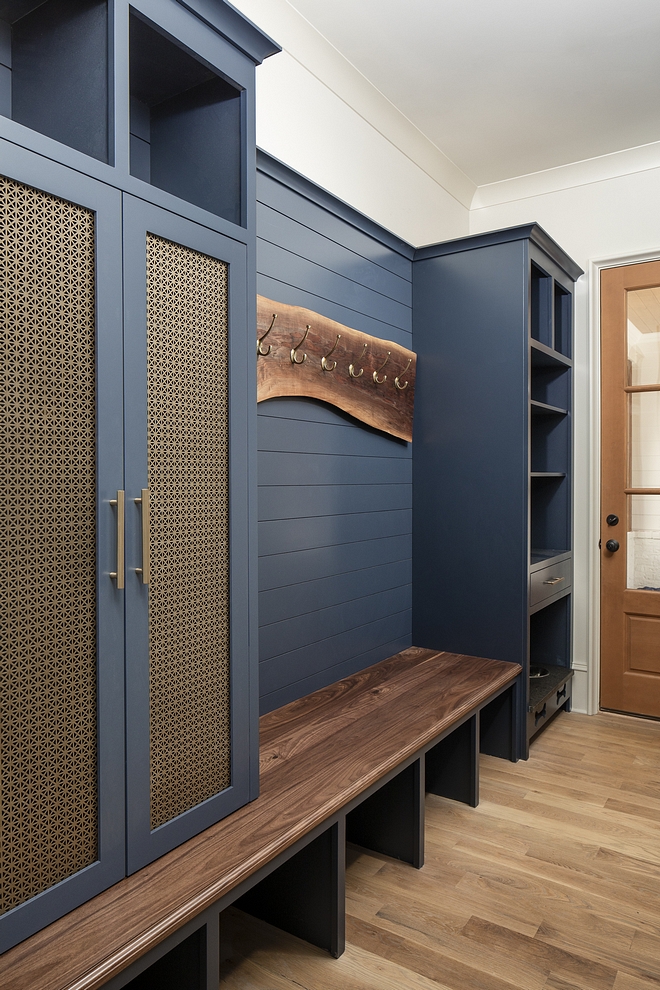 Drop Zone Paint Color- Benjamin Moore Hale Navy.
Pike Properties believes that a drop zone can become a focal point and not just a spot to throw shoes, coats, and keys. The same custom cabinet maker that crafted the kitchen cabinets also made this piece. One of the first things you notice is the rich Walnut wood bench and live edge coat hook backing. The coat hook fixture puts a fun twist on a typical row of coat hooks in a drop zone. Cabinet and cubby space is abundant, as you'd expect.
Don't miss the built-in dog bowls down in the lower corner with custom cut out dog done openings! The comfortable livability of dogs even went into the design and building of this residence.
Many thanks to the builder (& McKay! 🙂 ) for sharing all of the details above!
Architecture: Frusterio Design, Inc.
Photography: Joe Purvis.
Best Sales of the Month:
Thank you for shopping through Home Bunch. I would be happy to assist you if you have any questions or are looking for something in particular. Feel free to contact me and always make sure to check dimensions before ordering. Happy shopping!

Scroll to see more:
Serena & Lily: Amazing Rug Sale!
Wayfair: Up to 70% OFF on Furniture and Decor!!!
Joss & Main: Up to 70% off "Don't Think Twice Sale"!
Pottery Barn: 40% OFF plus free shipping. Use code: FREESHIP.
One Kings Lane: Outdoor Sale Up to 60% Off.
West Elm: Up to 40% Off on Sofas, Sectionals & Chairs!
Anthropologie: New Fall Arrivals!
Nordstrom: Sale – Incredible Prices!!!
Posts of the Week: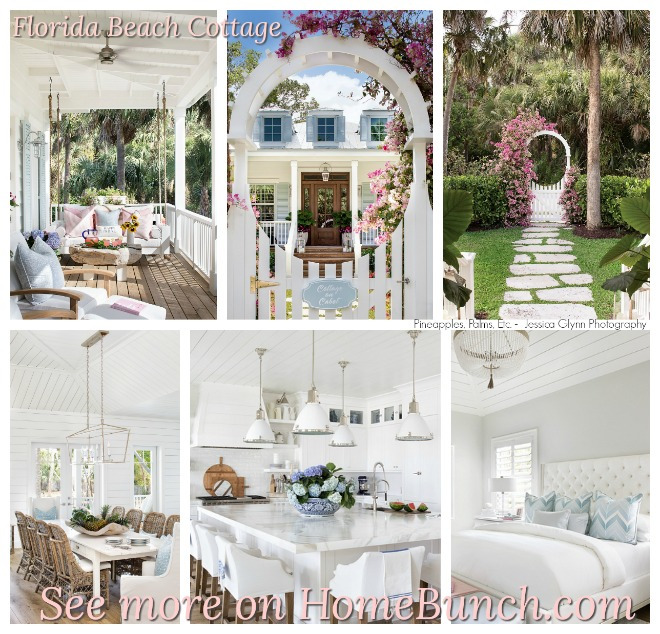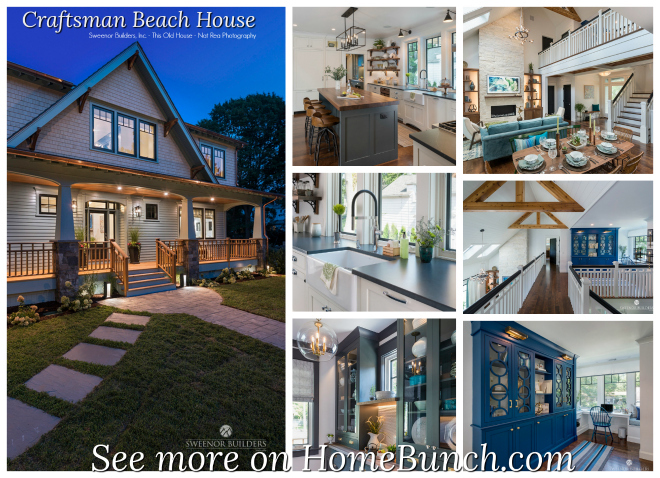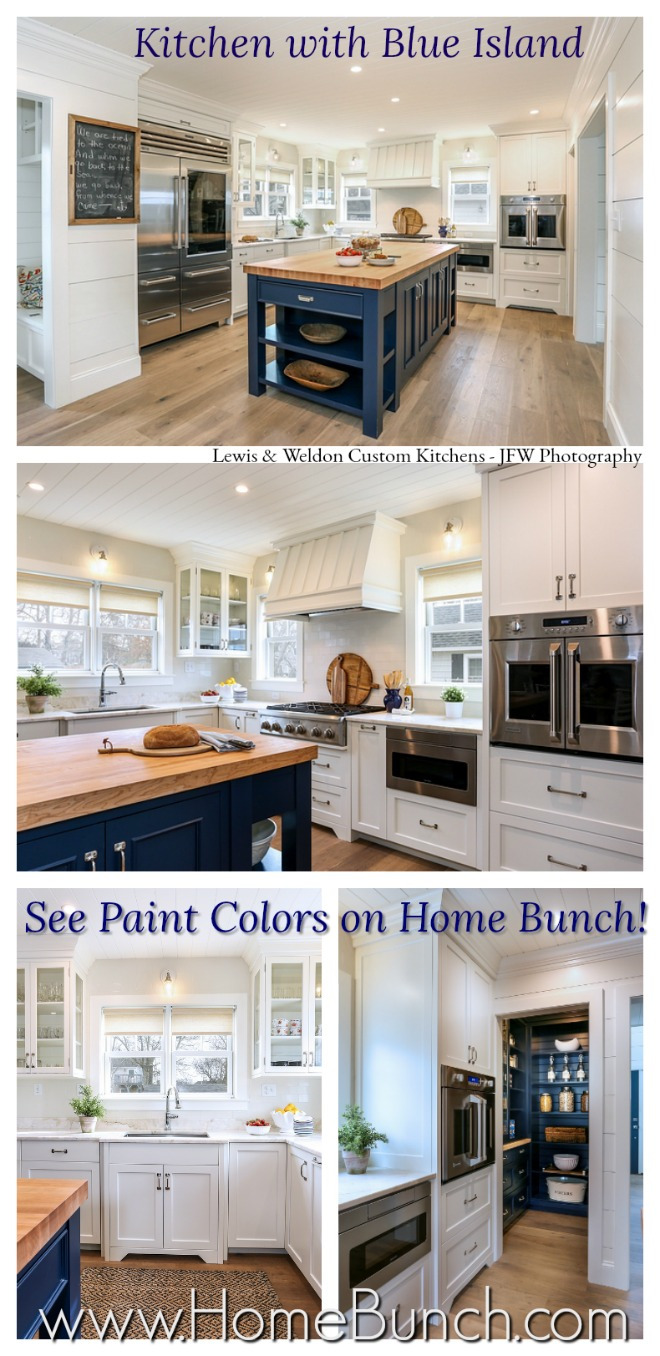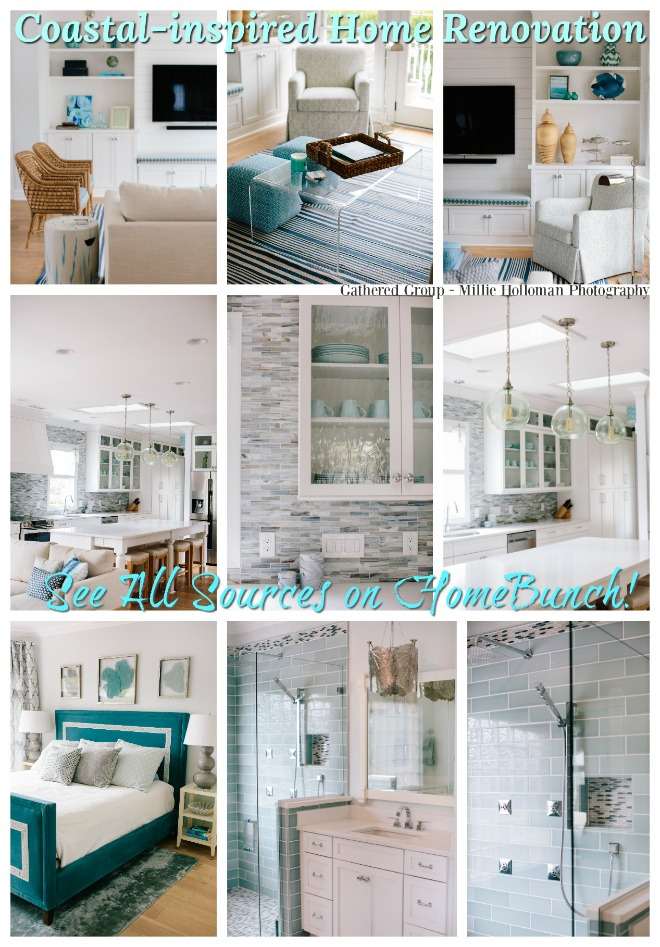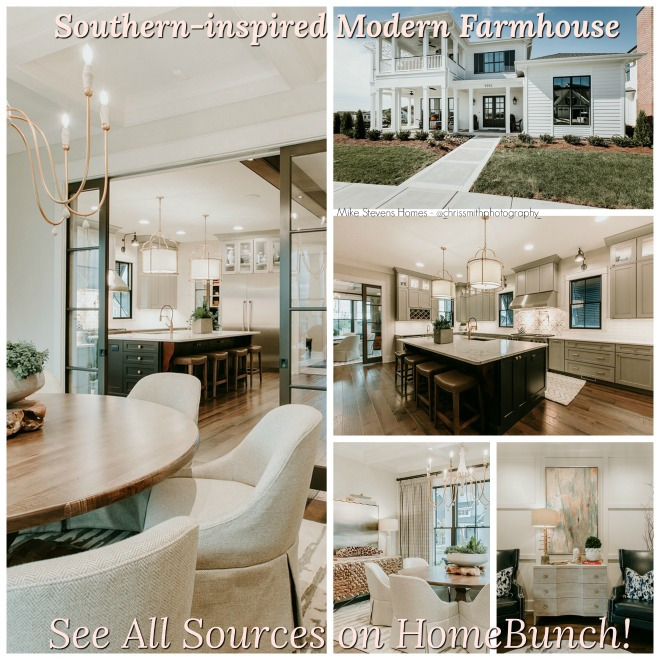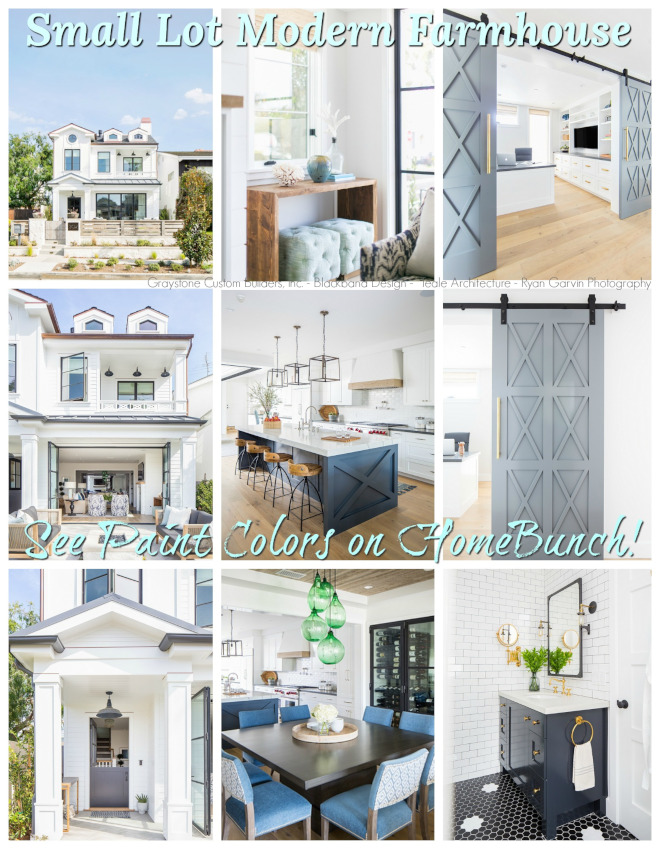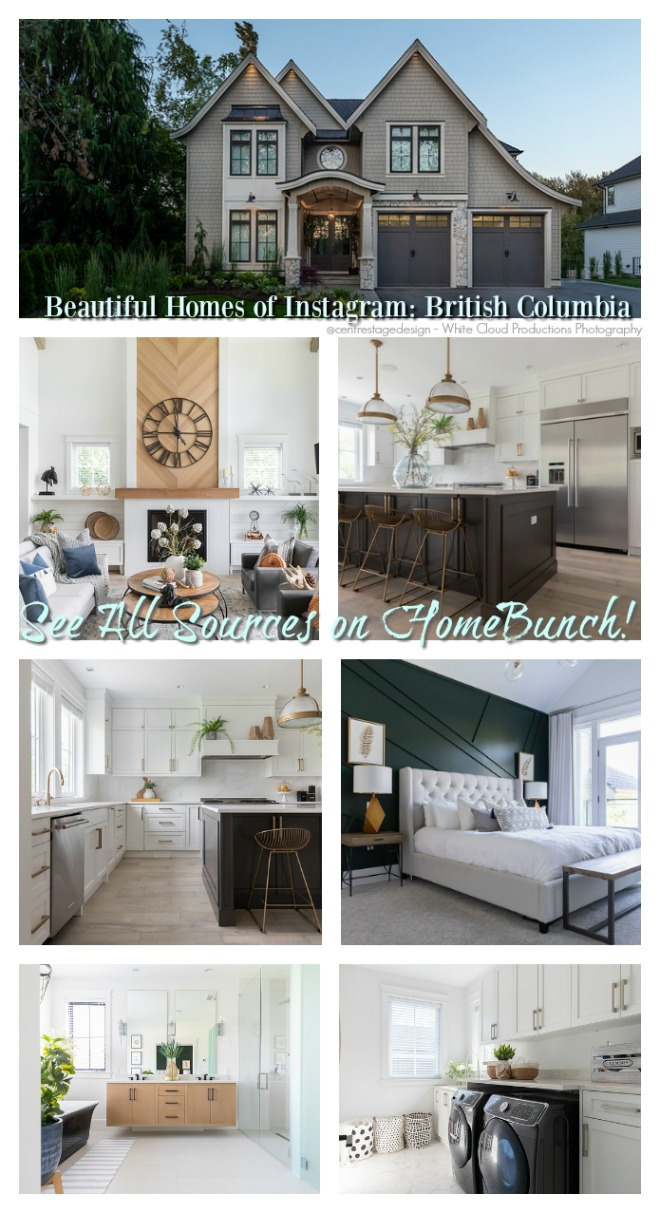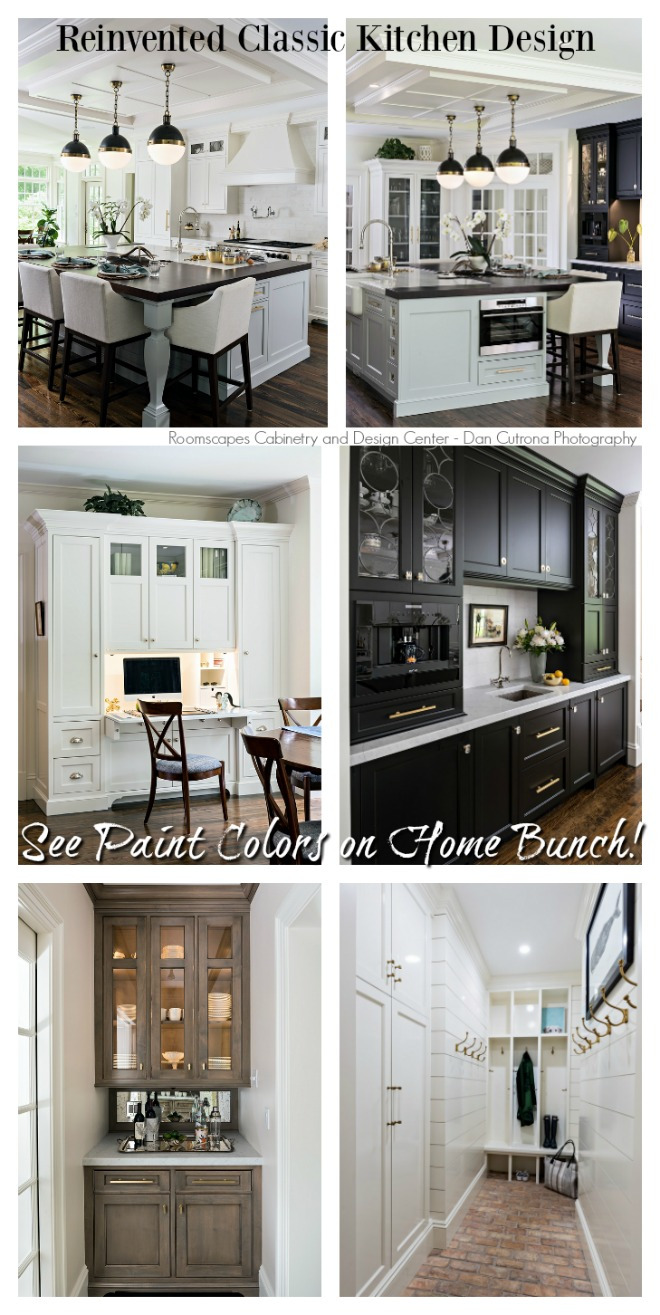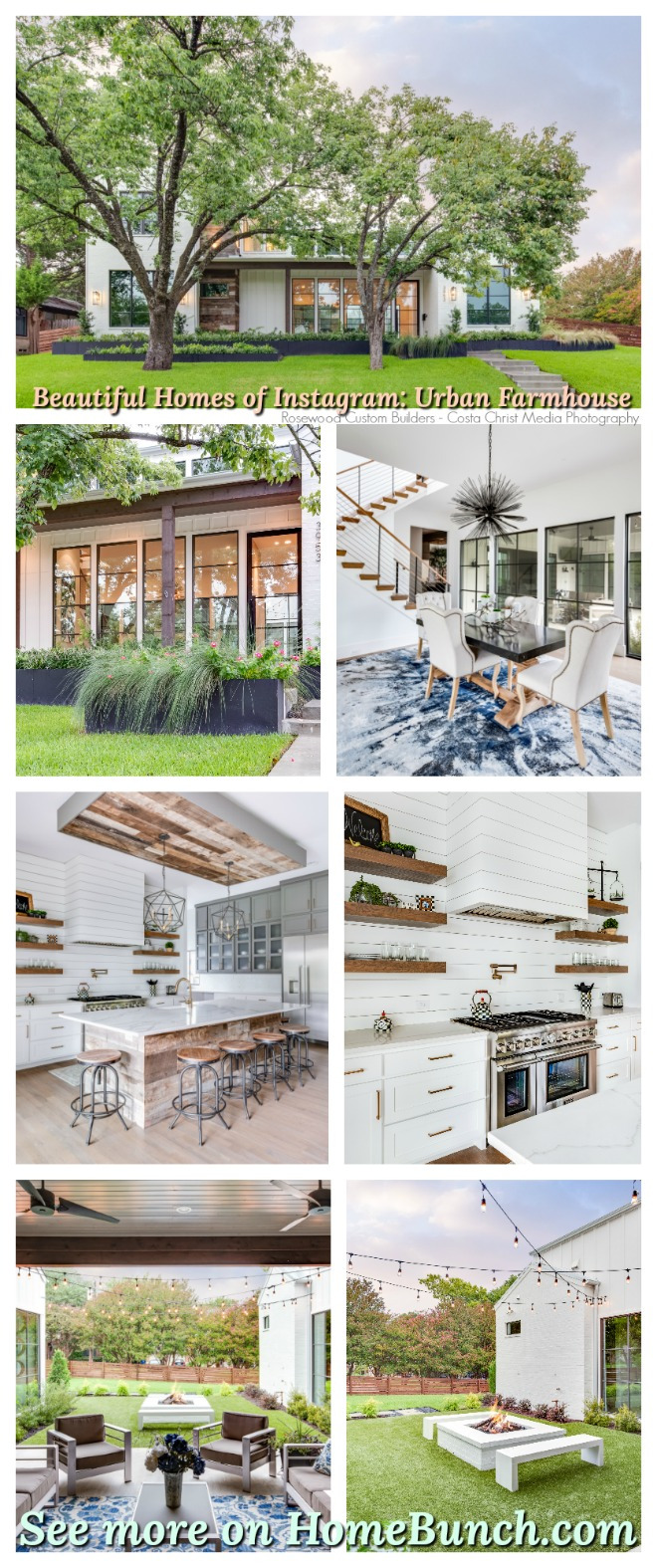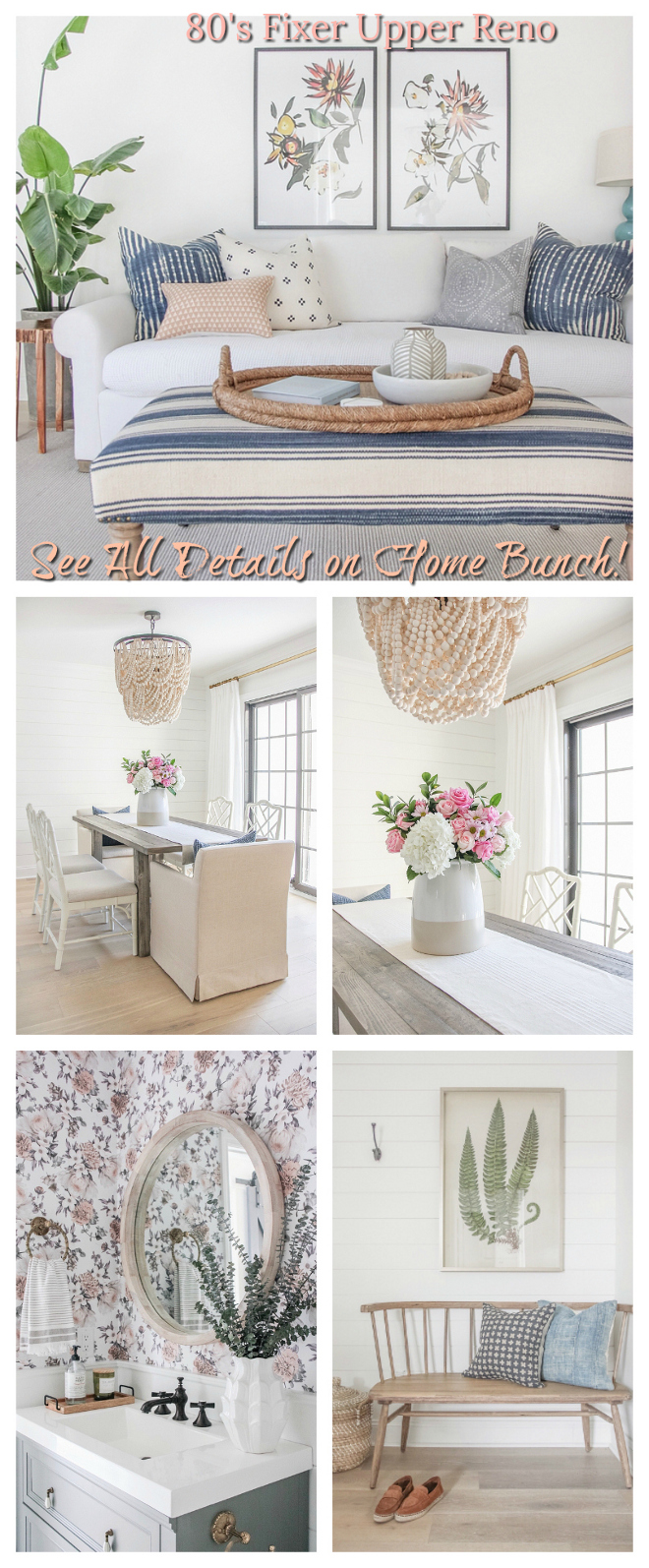 Follow me on Instagram: @HomeBunch

See more Inspiring Interior Design Ideas in my

Archives.
"Dear God,

If I am wrong, right me. If I am lost, guide me. If I start to give-up, keep me going.
Lead me in Light and Love".
Have a wonderful day, my friends and we'll talk again tomorrow."
with Love,
Luciane from HomeBunch.com
Get Home Bunch Posts Via Email

"For your shopping convenience, this post might contain links to retailers where you can purchase the products (or similar) featured. I make a small commission if you use these links to make your purchase so thank you for your support!"