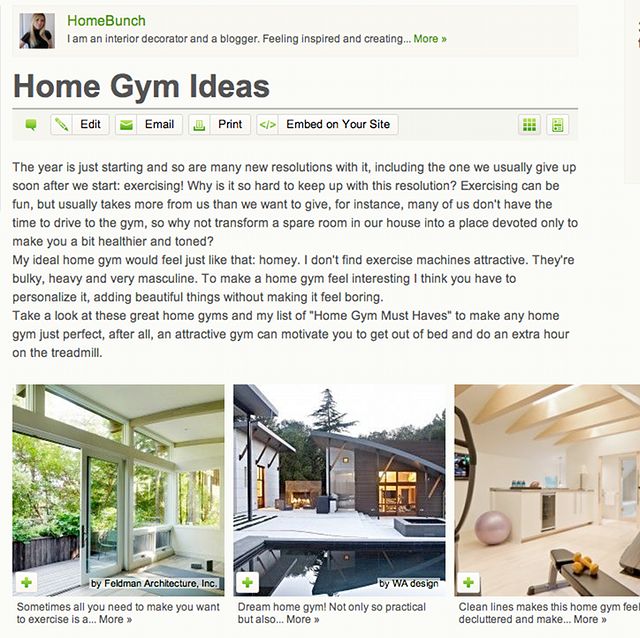 January is the month we come to our senses and realize we ate a bit too much during the holidays. And when I say "we" I'm actually thinking about myself! I admit I ate whatever I wanted and didn't worry much, but that quickly add some extra pounds, especially when you have just delivered a baby. So, having that in mind I chose to make a post on Houzz about Home Gyms! I really don't have any extra time to drive to a gym, so having one in my house would be ideal and my "20 picks" this month is really inspiring me to do just that.
I recommend you to drop by and take a look at it. I usually don't like the cold look home gyms usually have, but I believe I found some stylish ones, also, I have some suggestions for you in case you want to have your own home gym. Please, take a look and leave a comment on Houzz if you can. I'd love to hear from you! Click here to see it: Houzz.
******
Now, I have also prepare another post for you. This gorgeous home is located in Washington, D.C and it was built by architect Donald Lococo and the interiors are by Darryl Carter. All rooms feel so bright and so well done. It's the perfect combination of white walls, stylish furnishings and stunning dark floors.
Foyer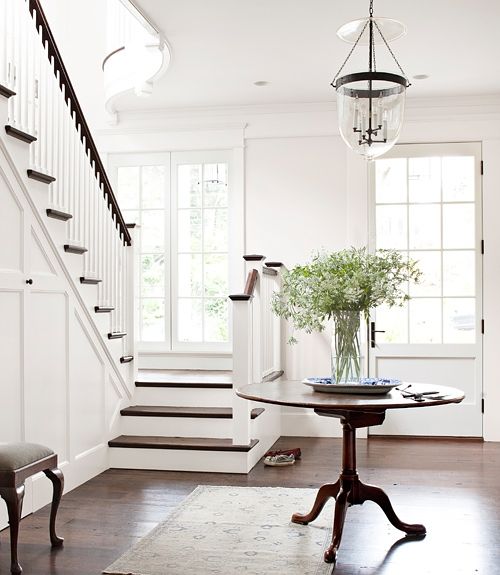 First impressions are important! Windows galore, vintage glass bell pendant, dark floors, a 19th-century leather-topped table and Persian Tabriz rug are a classic combination.
Living Room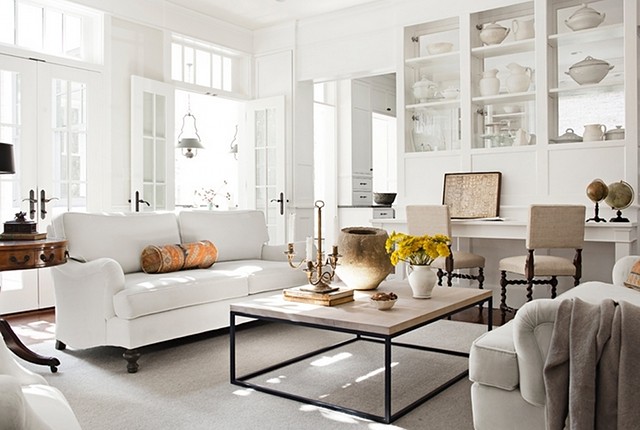 This living room has an amazing flow. Notice the built-ins and the console used as a double desk.
Kitchen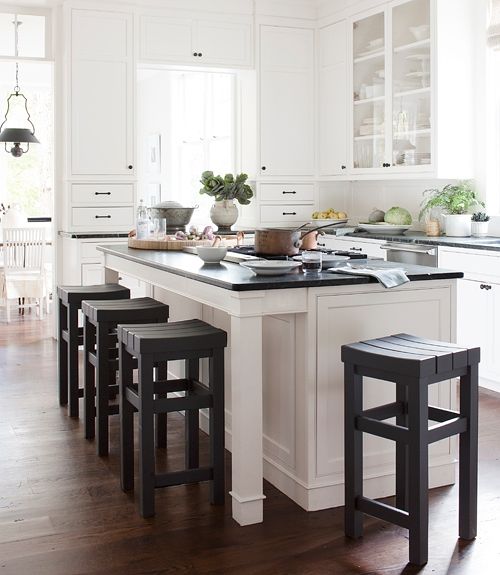 The floors are walnut and the counters are green soapstone. Love the wall color? The built-ins and trims throughout the house are painted Bancroft White by Darryl Carter Colors by Benjamin Moore.
Breakfast Room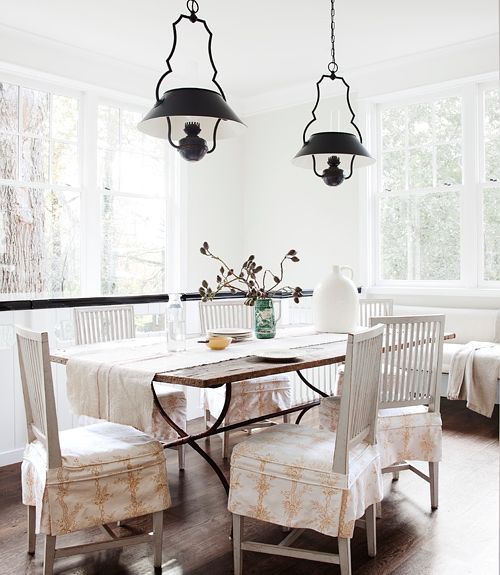 What not to love here? My favorite things? The antiqued brass fixtures are by Vaughan.
Master Bedroom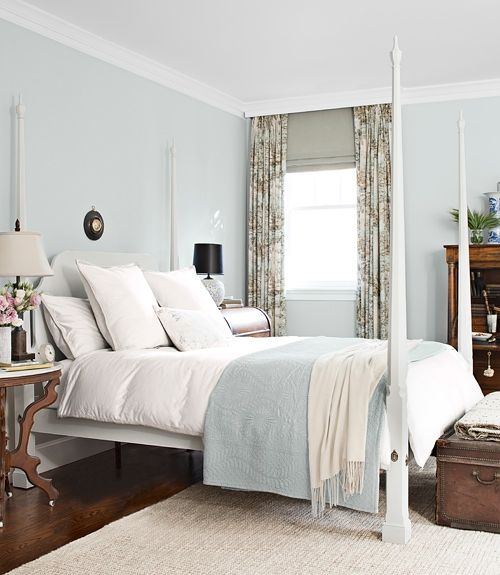 I love seeing serene master bedrooms. The walls are painted in Albermarle Blue by Darryl Carter Colors by Benjamin Moore and the duvet and shams are by Area.
Ensuite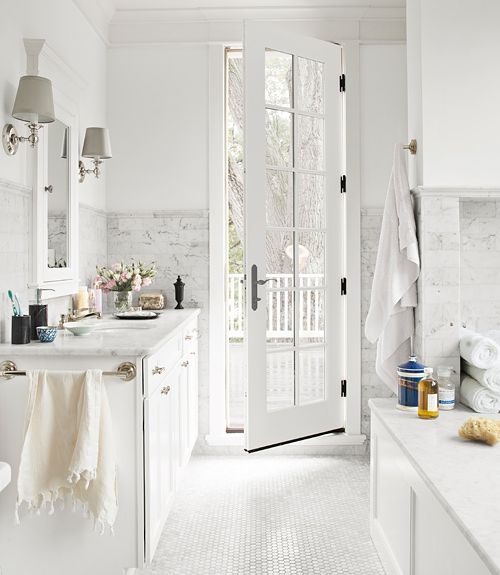 Is there anything more beautiful than carrara marble? It covers everything here, including the walls, floor, and counters.
I hope you guys have enjoyed this place. I love finding homes that has timeless elements like this one. It's hard to imagine this place being outdated. Classic choices are always the best.
Thank you for being here today. Leave a comment letting me know how you're doing today. I love reading your comments!
Have a peaceful day!
xo
Luciane at HomeBunch.com
Get My Help with Interior Design: HB's Design Service.
Come Follow me on Twitter: Twitter/HomeBunch
Get Home Bunch Via Email: Become a Subscriber
Source:Houzz, Country Living