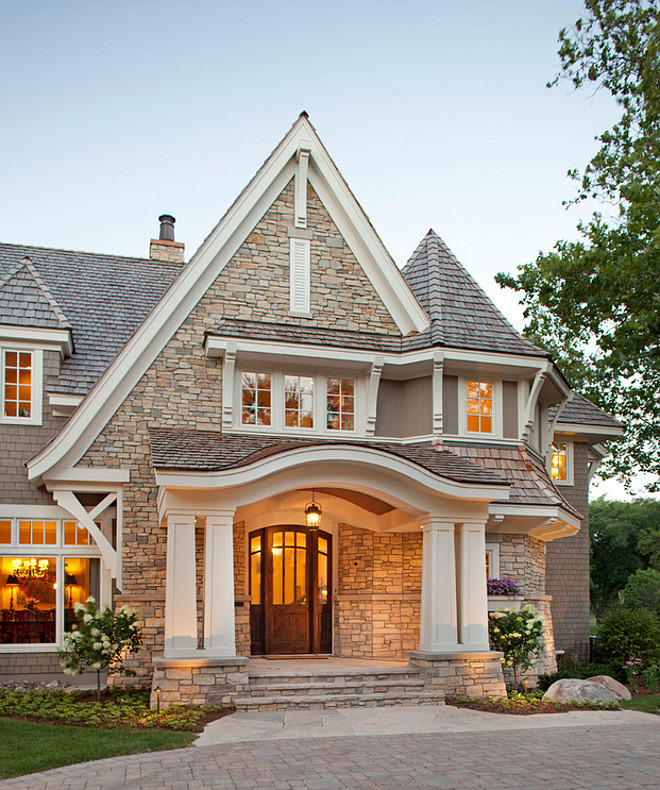 Last summer I was approached by a client asking me to help her with lighting choices for her home. She was putting her house on the market and wanted to update the look of her home. My client was going in the right direction. Painting the house, decluttering and switching tired light fixtures for new lighting are basic steps which add value to your home.
But let's face it, lighting can be quite expensive and not everyone wants to break their bank account to have beautiful and durable lighting. One source I use for lights is Parrot Uncle Lighting Fixtures, especially when I want to find affordable designer-looking lighting. I love their pendant lights and you really can't go wrong with their price. They can look great above kitchen islands, laundry rooms and any other space that needs a quick new look!
I hope this post helps any of you trying to improve your home with affordable lighting.
Here are some of my favorites:
Vintage Industrial Lighting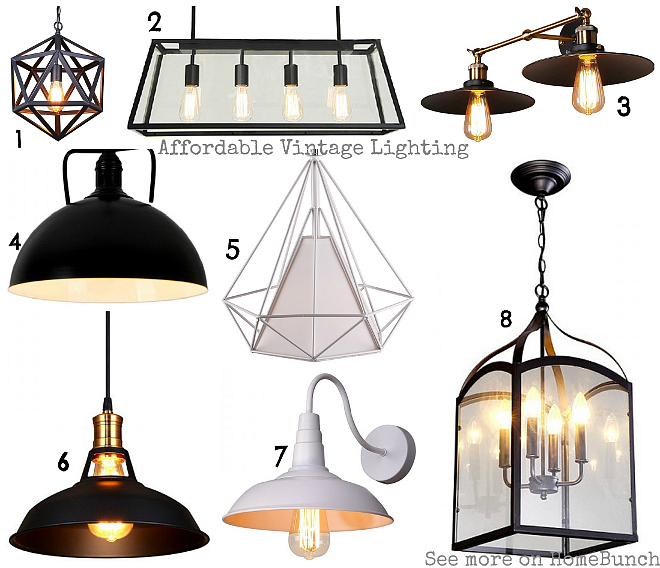 Everyone loves vintage industrial lighting and they can easily give an updated look to your home.
Vintage Industrial Style Matte Black Iron Cage Pendant Light. $167
Linear Chandelier: 4 Lights Vintage Industrial Style Pendant Light with Metal Framed Glass Box. $366
8.27″ Two Lights Vintage Industrial Style Umbrella Shade Wall Sconce. $44
Rustic Industrial Style Pendant Light with Black Dome Shade: $60
Creative Diamond Shape Shade Pendant Light with Two Colors Available. $58
Retro Industrial Style Black Pot Cover Shape Pendant Light. $35
Large Size Retro Industrial Style White Pot Cover Shape Wall Sconce. $41
Four Lights Rustic Style Pendant Light with Cuboids Glass Shade. $129
Affordable Wooden Lights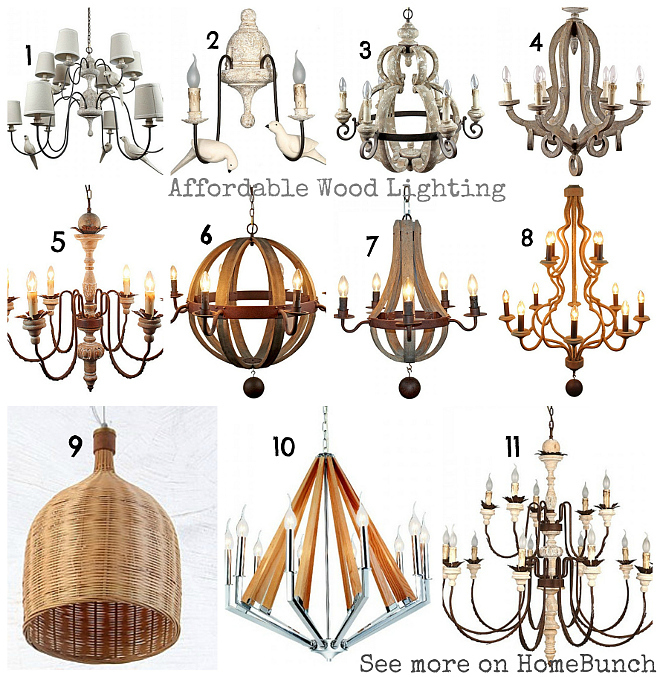 These exclusive wooden lights are impressive, affordable and very versatile.
Two Layer Wooden Pendant Light with Bird Ornaments. $468
Vintage Industrial Wall Sconce with Double Bird Decorations. $125
Antique Wooden Pendant Light in Calabash Shape. $323
Antique Wooden Pendant Light with Candle Shape Lights. $306
6 Lights Antique Pendant Light with Metal Arms in Rust Finish. $280
Globe Shape Wooden Pendant Light with 8 Candle Shape Lights. $341
5 Lights Wooden Pendant Light in Flask Shape. $167
12 Lights Antique Pendant Light with Hemp Rope Shape. $387
Rustic Style Bamboo Weaved Shade Pendant Light. $142
10 Lights Burlywood Pendant Light with Iron Holder. $307
15-Light Duo Layer Vintage Industrial Chandelier with Candle Shaped Lights. $563
Outdoor Lighting
It's always fun to choose new lighting for your interiors, but don't forget the outdoors. These antique style outdoor lighting are beautiful and they will definitely add much curb appeal to to your home.
Vintage Industrial Style Bell Shape Shade Wall Sconce. $96
Modern Style Brass Finish Glass Shade Chapiter Post Light. $283
Modern Style Brass Finish Chapiter Post Light with Geometric Patterns. $283
Vintage Industrial Style Iron Framed Glass Shade Wall Sconce. $75
Vintage Industrial Style Iron Grapefruit-like Shade Wall Sconce. $36
2 Candle Lights Brass and Glass Wall Sconce with Box Shape. $531
Modern Brass Copper Pendant Light with Double Shade. $656
Vintage Industrial Style Black Iron Cage Shade Wall Sconce. $107
Do you have a favorite? I would love to know!
Buying light fixtures can be fun because they can truly change the feel of any room. I hope you enjoyed seeing these suggestions! 🙂

See more Inspiring Interior Design Ideas in my

Archives.
Interior Design Ideas:

Paint Color
I'm off to a watch my little girl play some hockey and I will be back later on tonight with a new post!
Enjoy your Sunday, my friends!
with Love,
Luciane at HomeBunch.com
Interior Design Services within Your Budget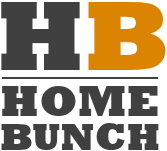 Get Home Bunch Posts Via Email

Sources: 1st image: John Kraemer & Sons.