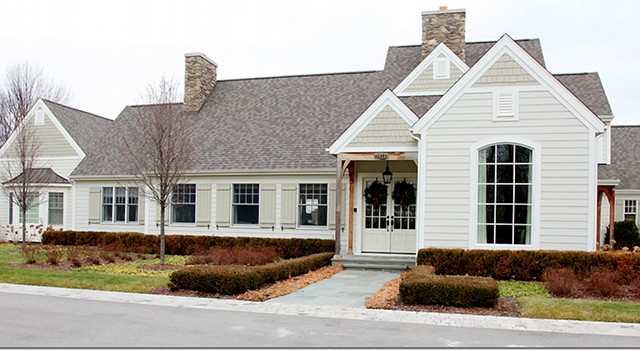 This well designed home is the kind of place that won't get out of your mind easily. The owner, Angie Gren is an interior designer and her stunning home was featured on "Cote de Texas" not too long ago. I spent a good amount of time just looking at the designs and the beautiful furnishings and accessories Angie chose for her home. Everything was truly well chosen and well designed, without exceptions.
According to Cote de Texas, Angie Gren's house is located in Frankenmuth, Michigan and it was built several years ago. They felt inspired by the 1930s and 1940s English styled houses from California, where Angie and her husband used to live.
I hope you love this tour as much as I did!
Side View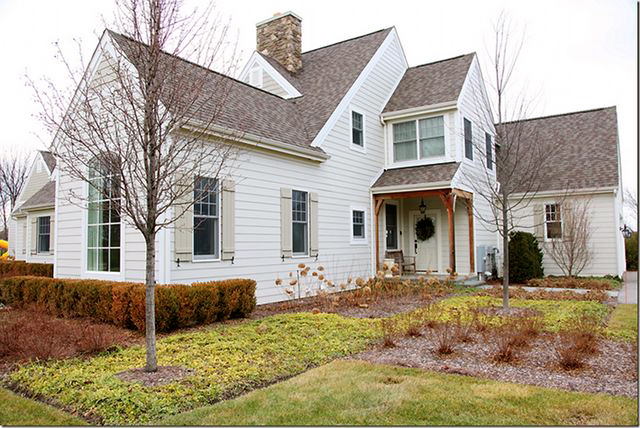 Lovely grey shutters.
Doors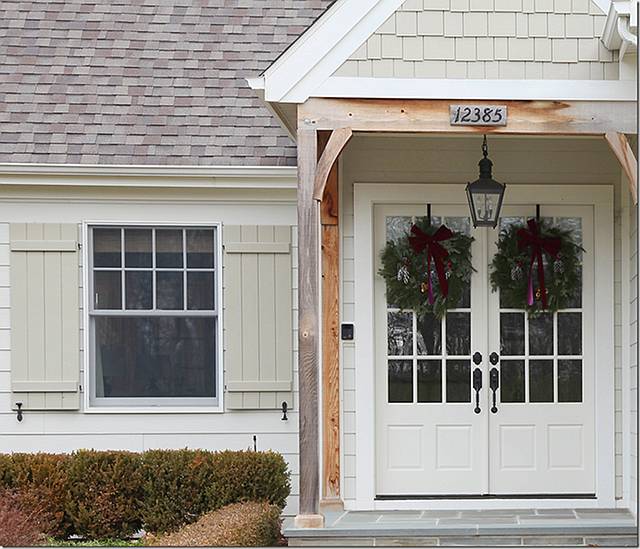 So charming!
Entrance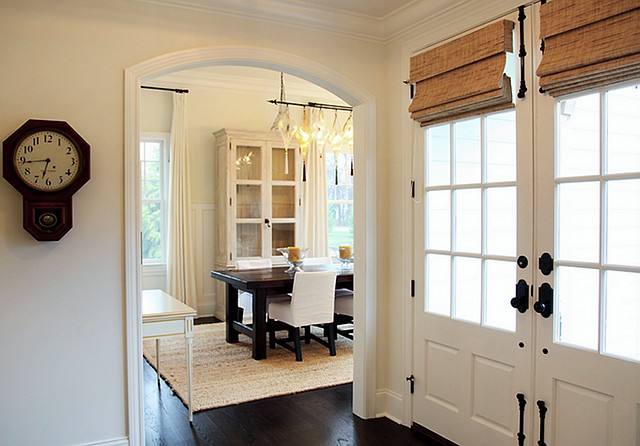 Don't you feel welcomed as soon you "enter" this home? The dark wood flooring and dark oil rubbed hardware contrasts with the custom creamy white walls and furnishings.
Fortuny Light from Paris. Custom farm table. Quatrine Dining chairs.
Staircase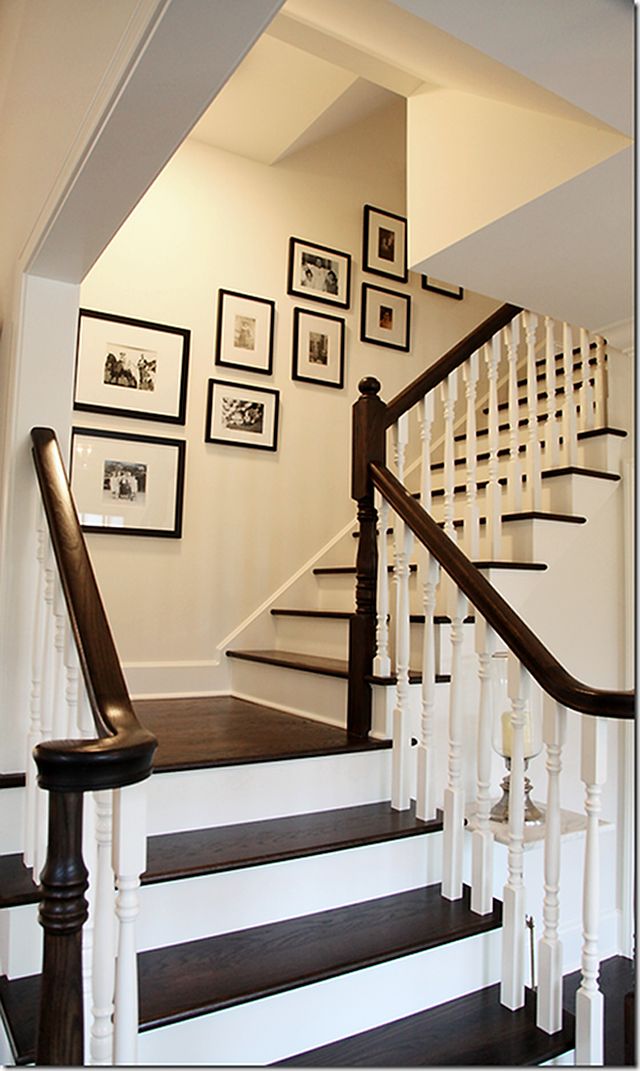 The staircase leads to the second floor. The frames display family pictures and I don' think there's anything better you can display on your walls.
Powder Room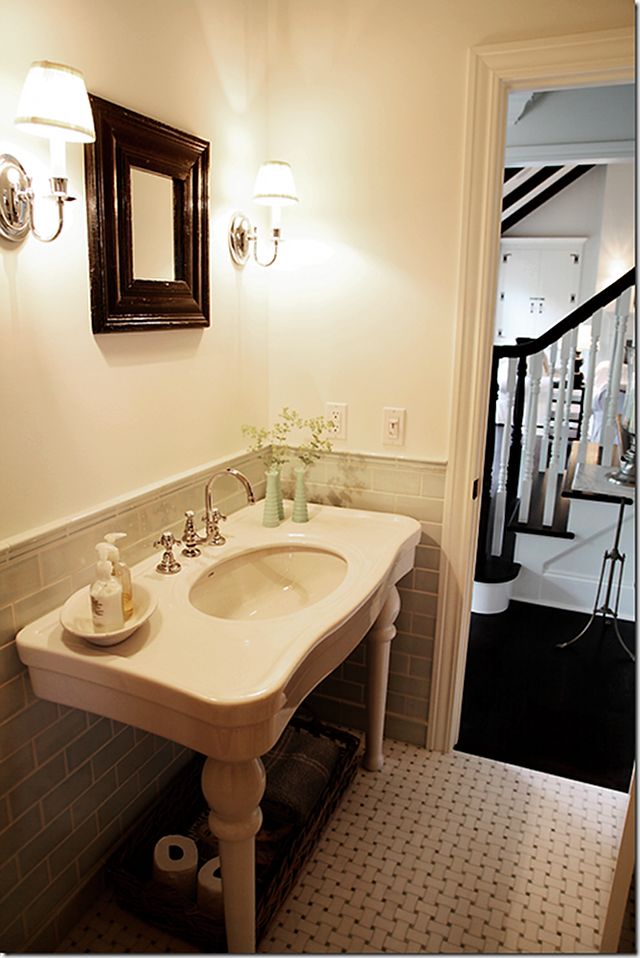 I simply love the floors and the sink!
Hall
The main hall is a place you don't really want to walk through, it's a place you want to stop and take a look at everything.
Pottery Barn baskets. Swedish Clock from Lone Ranger Antiques.
Bench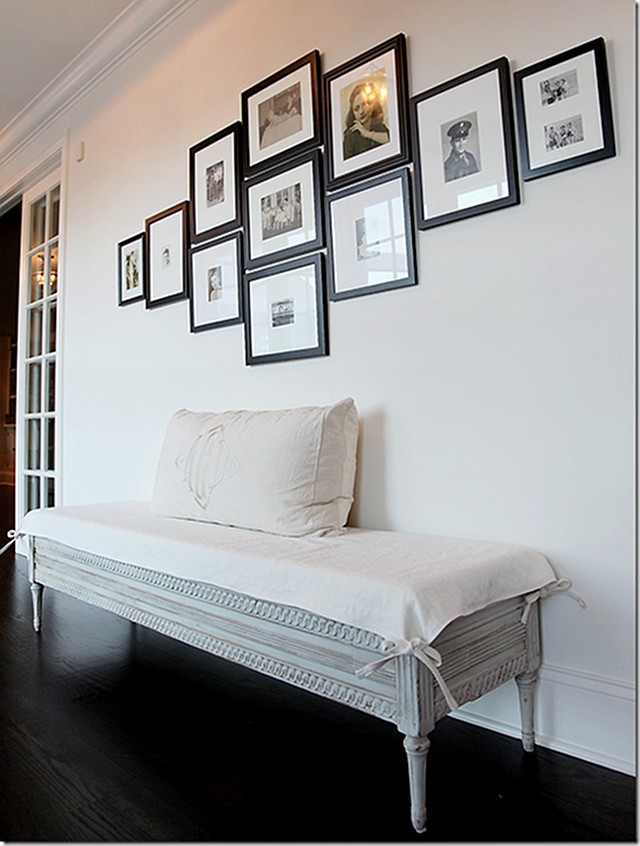 I can't get enough of this bench from "Lone Ranger".
Rack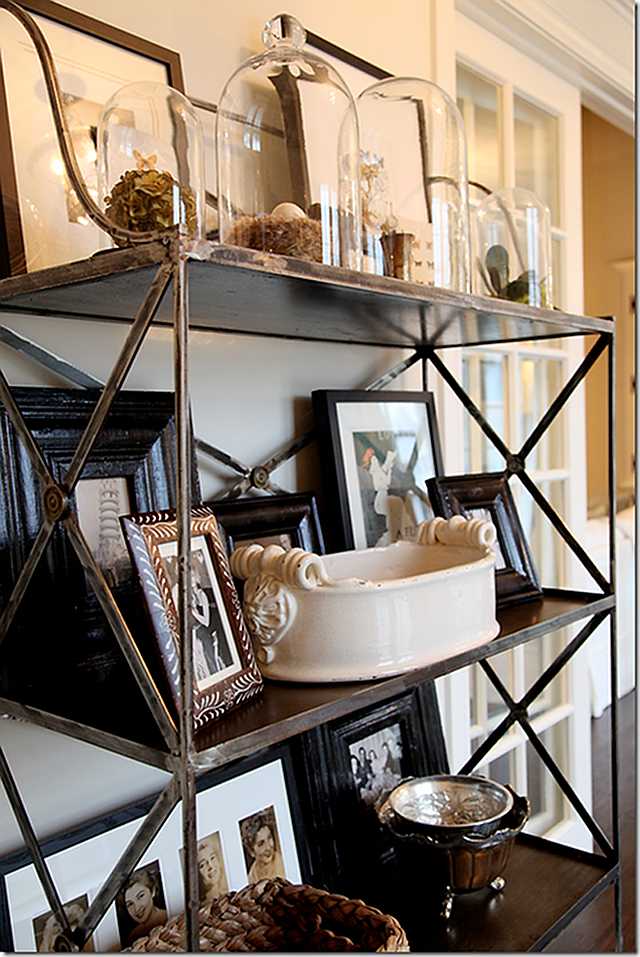 Notice how great is Angie's attention to detail. Vintage French Bakers Rack from La Belle Maison in Ann Arbor.
Living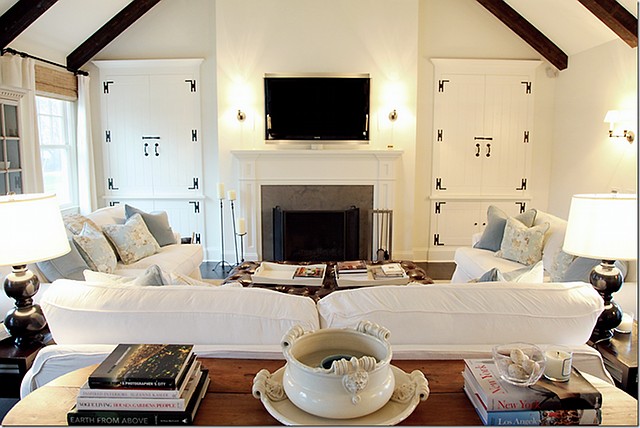 Superb taste is found throughout this living room. I love the slipcovered sofas.
Family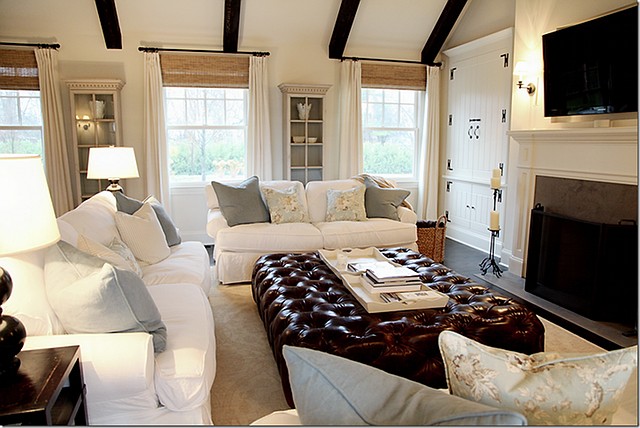 I really like the contrast of the leather ottoman with the sofas and pillows.
Custom Ottoman from Rachel Ashwell NYC. Sofas from Mitchell Gold. Pillow fabric from Barclay Butera. Swedish Cabinets from Lone Ranger Antiques.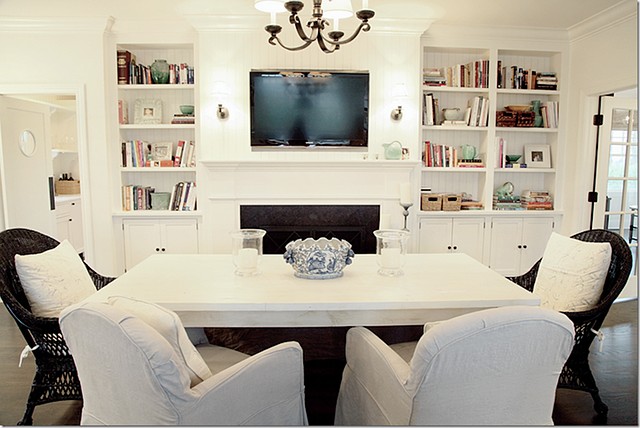 This breakfast area is very unique with its built-in and TV.
Wicker chairs from Mainly Baskets. Table, slipped chairs and bench are from Ashwell Sabby Chic Couture.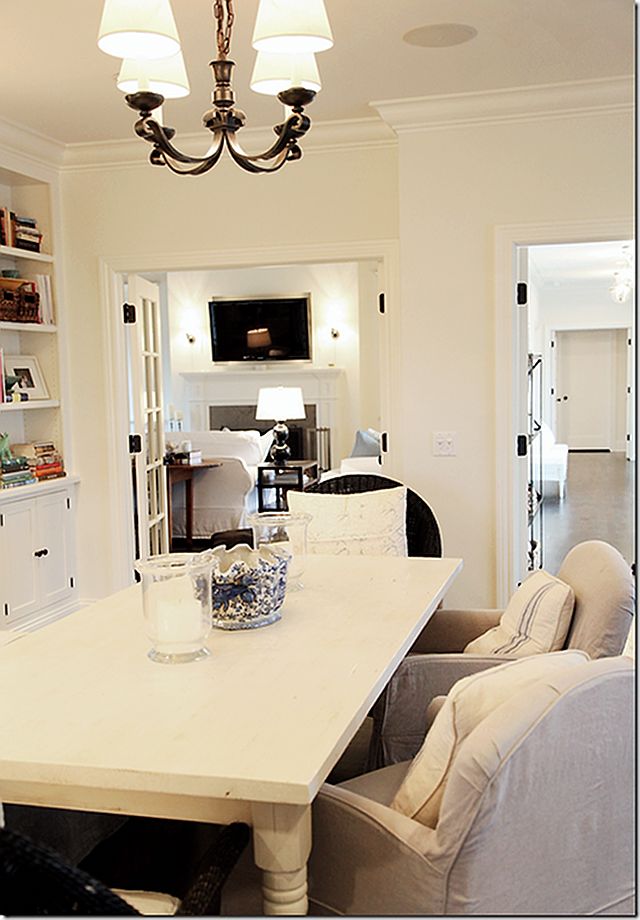 Wouldn't it be nice to have your meal here?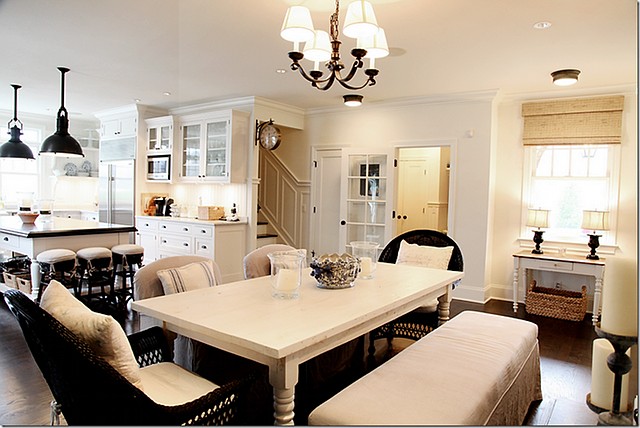 The open feel to the kitchen.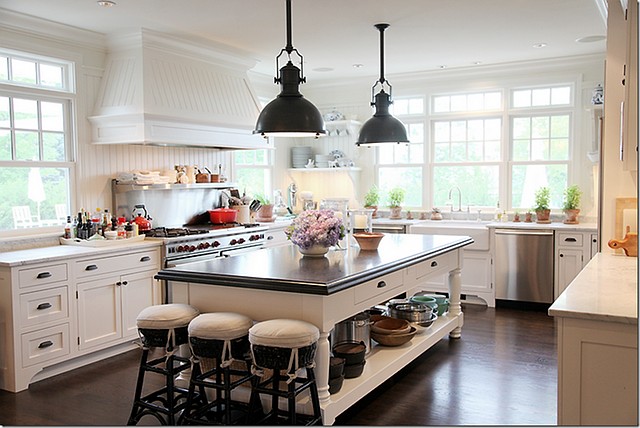 This beautiful kitchen was inspired by "Something's Gotta Give"
The open island was modeled after a Swedish work table. The countertop is honed black granite and light fixtures by Visual Comfort.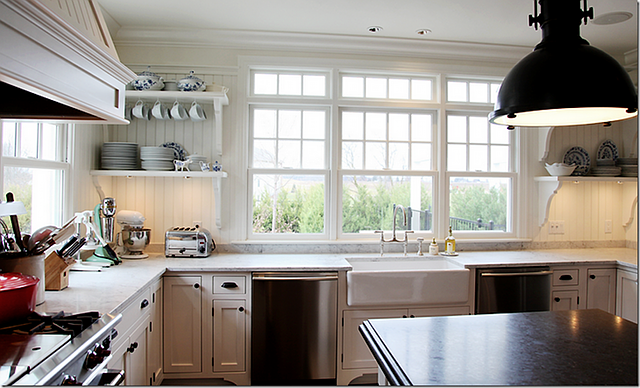 A nice view of the sink and two dishwashers.
Countertops are Carrara marble, beadboard backsplashes, cabinets were custom made on site and painted with White Dove by Benjamin Moore.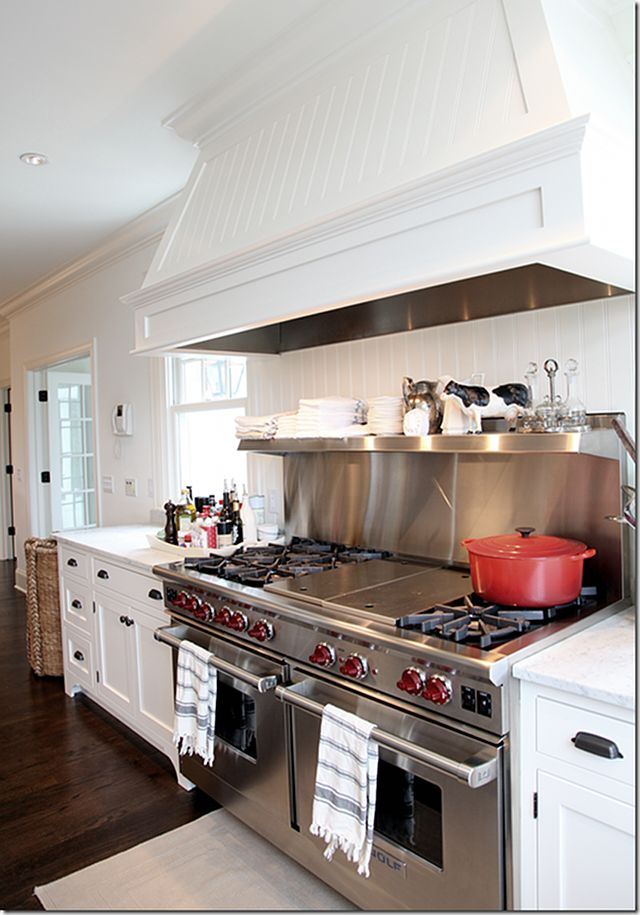 This girl does it all! Angie used to be a chef, before becoming an interior designer.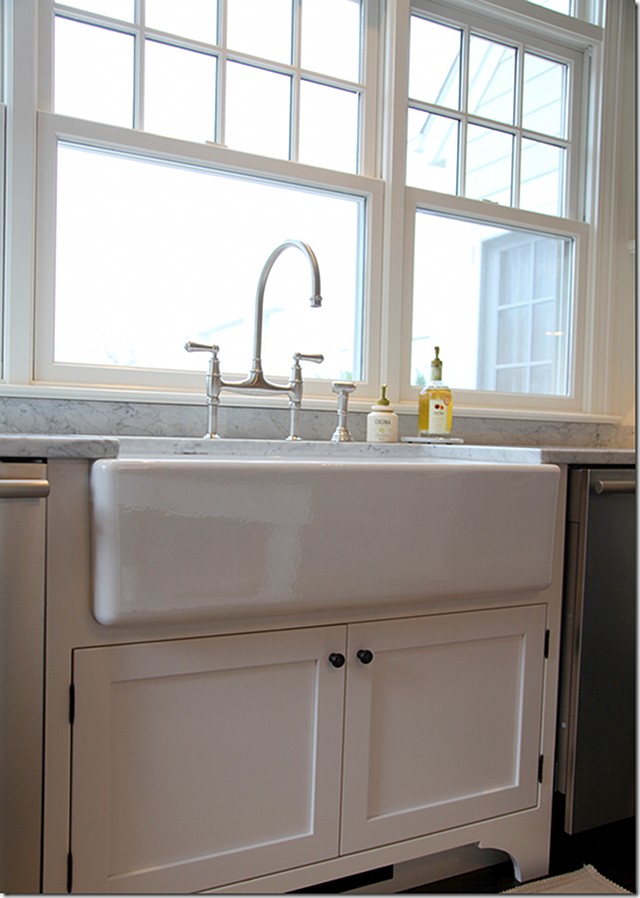 Stunning farmhouse sink.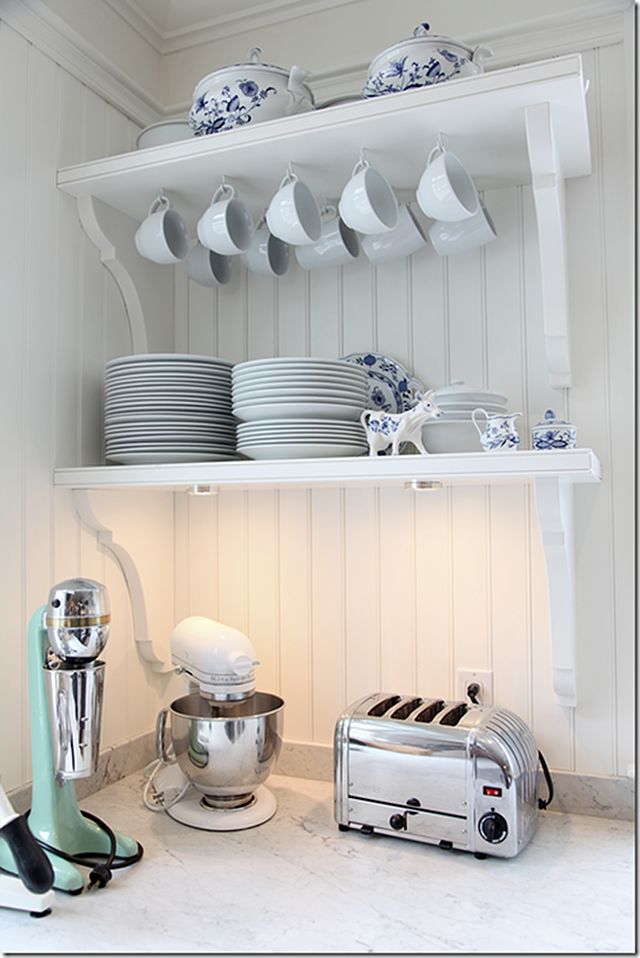 Shelves are filled with vintage Blue Onion Dishes.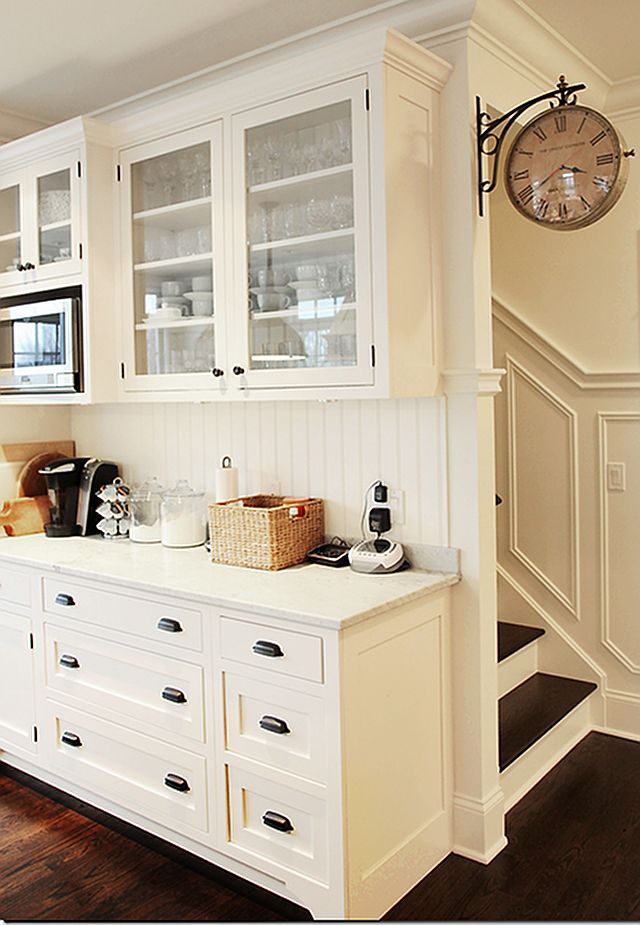 The charming French clock is from Maison Midi in L.A.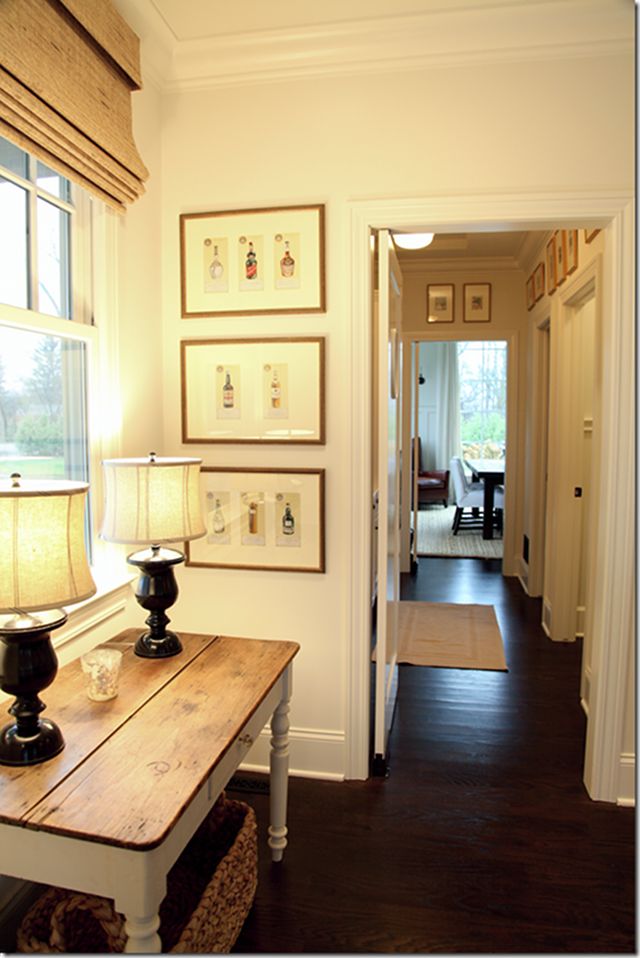 The hallway leads to the butler pantry.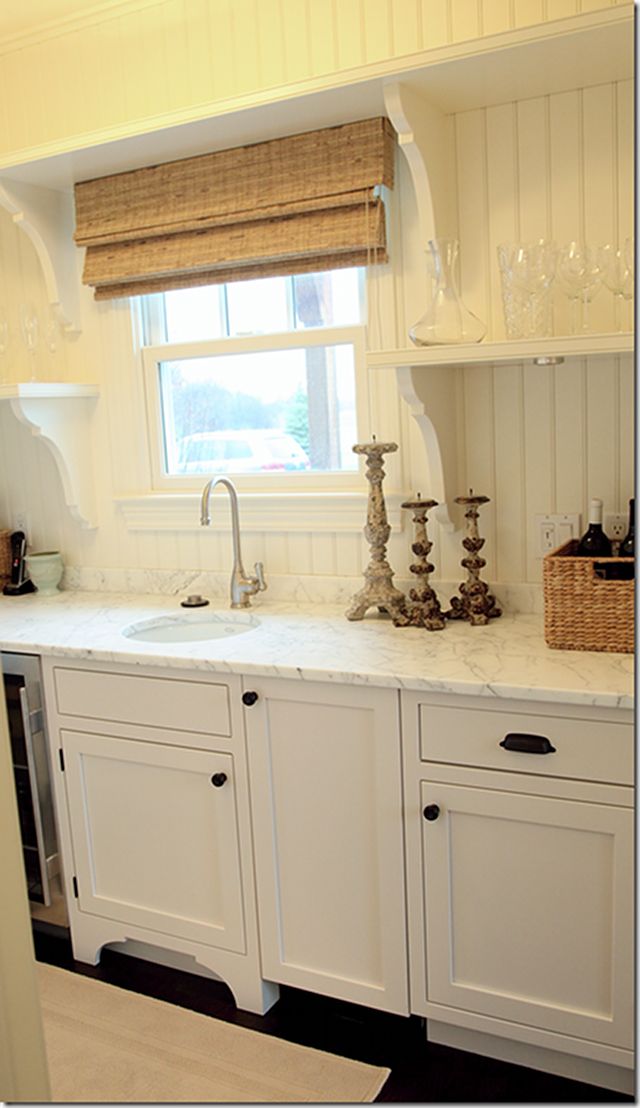 Stunning butler pantry with marble countertops and beadboard walls.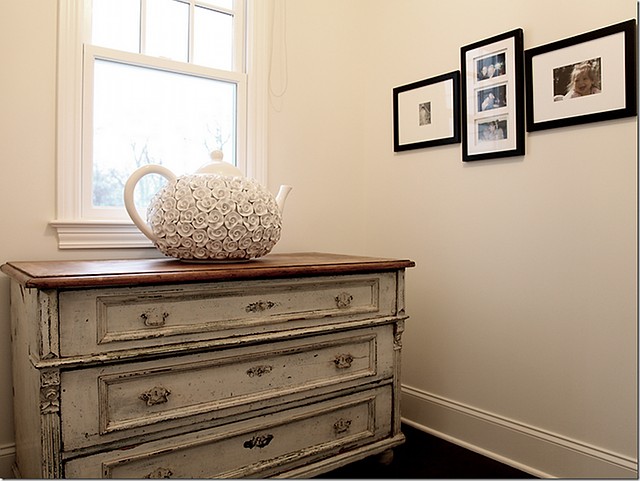 I'm in love with this teapot the homeowner bought in Paris. The vintage dresser is from "Pom Pom in L.A.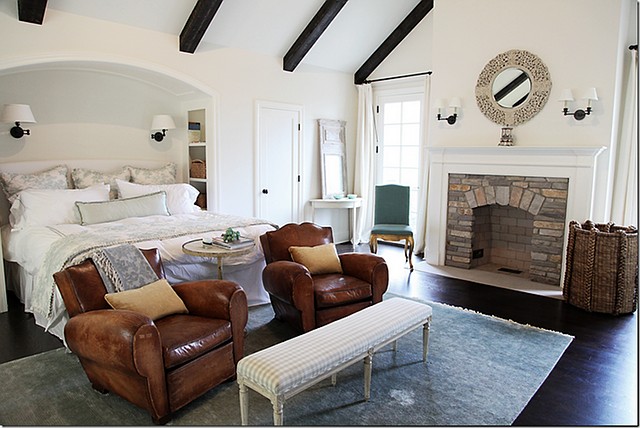 Very charming.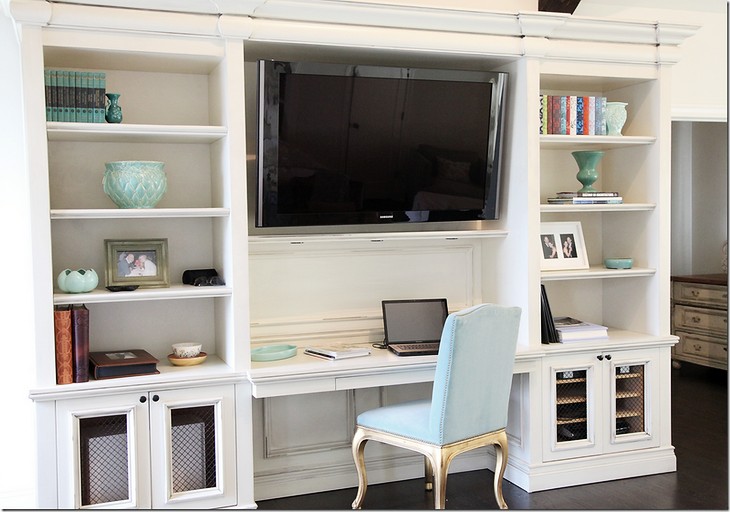 This built-in keeps everything organized in the master bedroom. Beautiful chair by Ralph Lauren.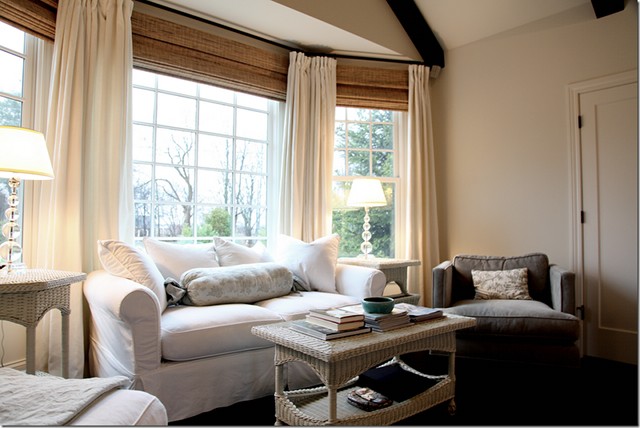 I love this seating area in the master bedroom.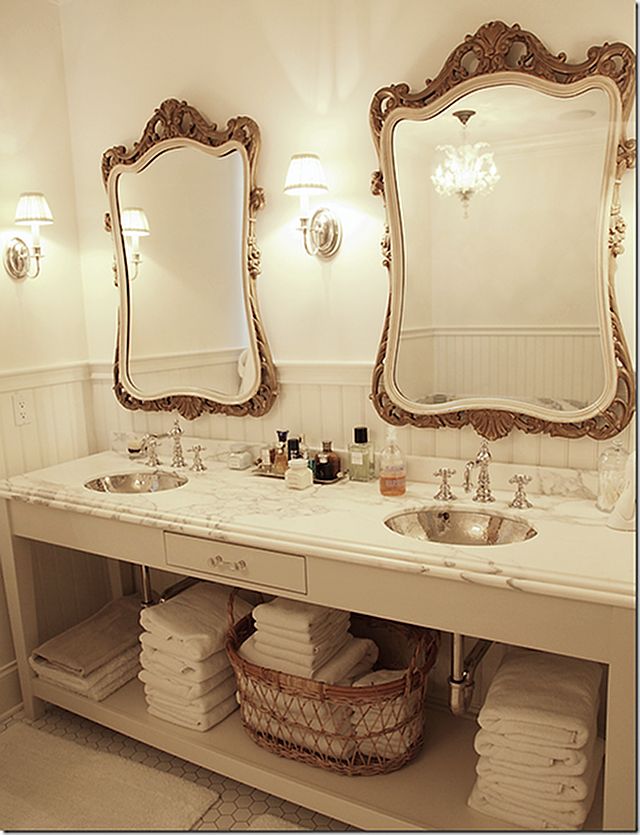 Gorgeous inherited French mirrors. Vanity is from Waterworks.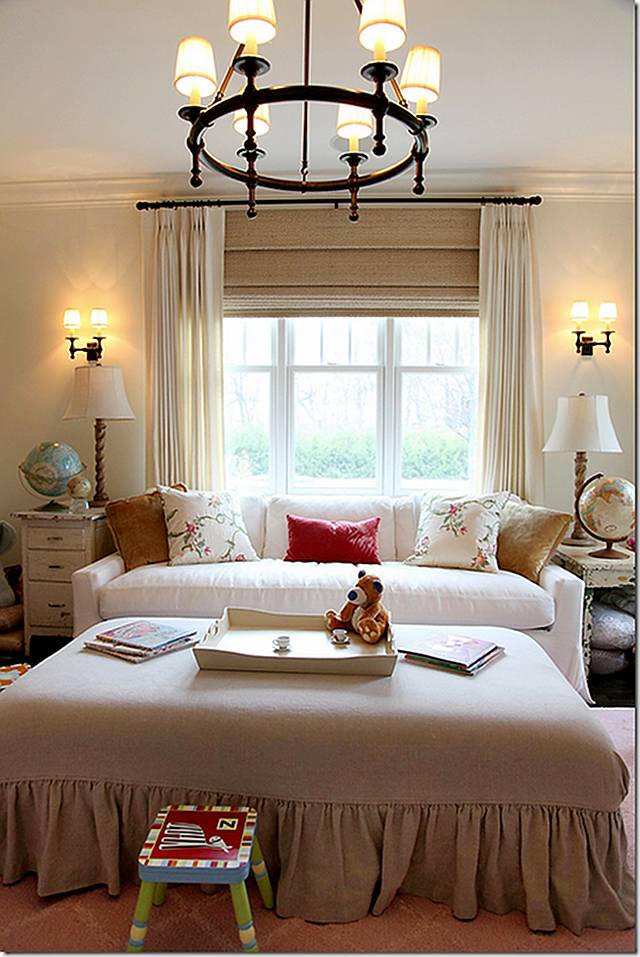 The playroom has practical slipcovered furniture.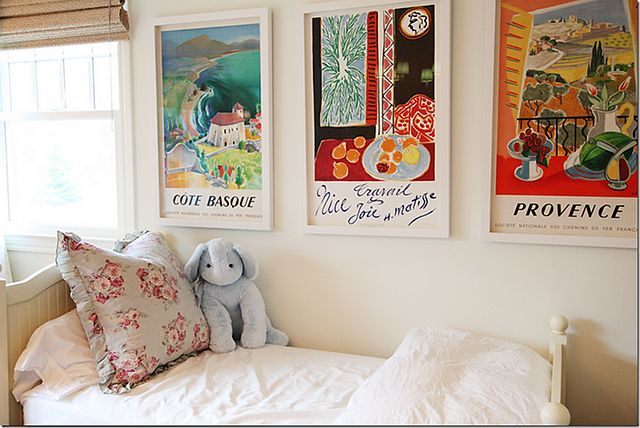 A small bed is perfect for nap-time. The vintage posters are from Paris.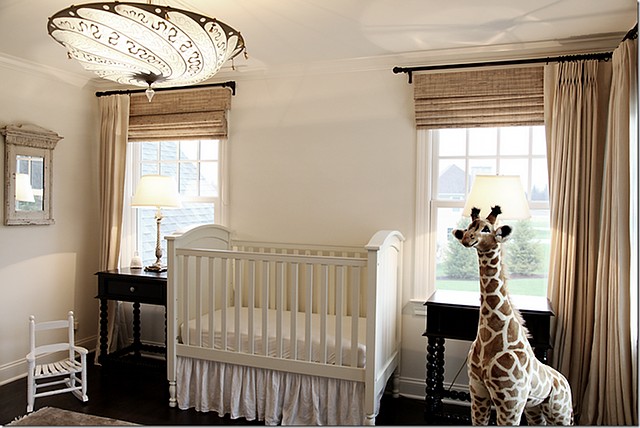 Have you seen a nursery with a "Fortuny" light before? Simply amazing.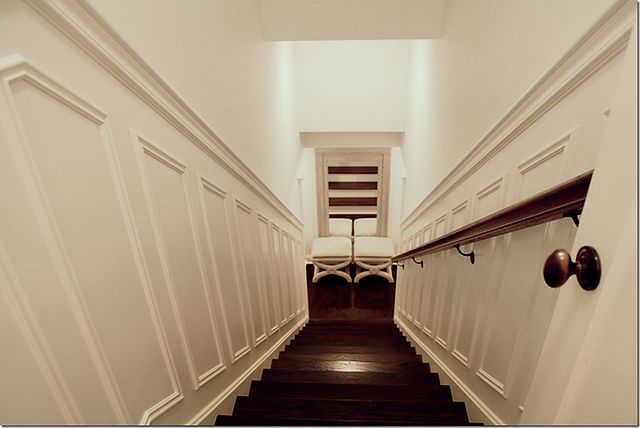 Not your "average" stairs to the basement.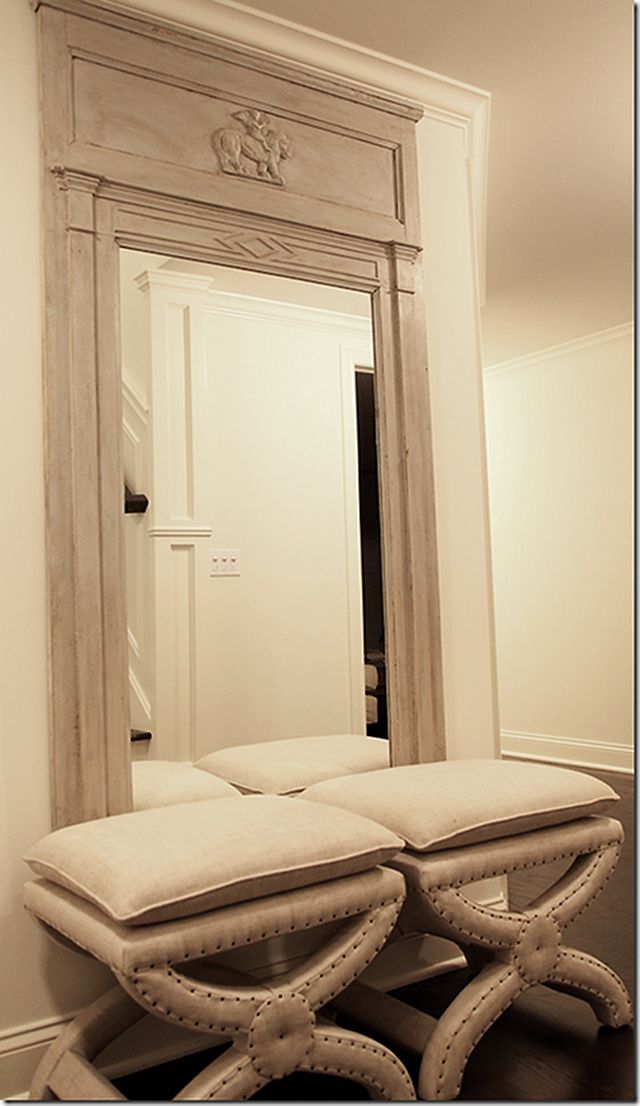 Beautiful stools from Restoration Hardware and an antique Swedish mirror are found at the bottom of the stairs.
Is there anything missing in this house? I mean, isn't it done to perfection? I love every room, every detail of this beautiful and so well designed home. I hope you've enjoyed it also.
I want to thank all of you for the huge support you gave me on Friday. You have no idea how much your comments and kind words helped me to feel stronger. I even told my grandmother about sharing this here and she felt happy because she knew that many people would be praying for her. I thank you all for always being so supportive.
Did you enjoy your weekend? We went bowling yesterday. It was incredibly fun and even Matthew seemed to enjoy it! He kept looking everywhere!
Have a wonderful week and thank you for stopping by!
Luciane at HomeBunch.com
Get My Help with Interior Design: HB's Design Service.
Come Follow me on Pinterest: Pinterest/HomeBunch
Come Follow me on Twitter: Twitter/HomeBunch
Get Home Bunch Via Email: Become a Subscriber
Source: Cote de Texas and Angie Gren.