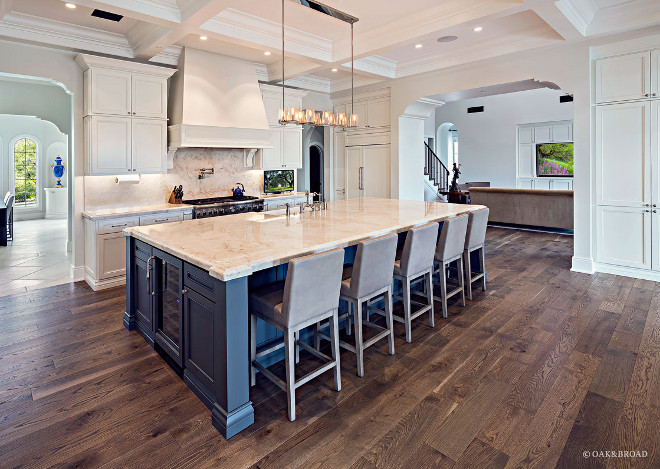 Choosing a hardwood floor can be feel intimidating for several reasons. Few decisions will have a more significant or lasting impact on how your home functions and feels. Plus, there are so many factors that go into creating the perfect floor—think species, grade, stain, size, construction, etc — that the possibilities are endless.
But don't be overwhelmed. Creating the perfect floor can actually be fun and easy if you break it down into three simple steps: inspiration, consultation, creation. Inspiration means collecting ideas and references that really excite you. At this stage, you don't have to worry about all the details. Just have fun dreaming up what you want your home to feel like! Once you've collected your inspiration, taking your ideas to a hardwood flooring expert will make sorting through the details infinitely easier. Once you have a plan in place (and samples in your hand), you can move on to actually creating the perfect floor. See, that's not so bad, is it?
If you're in the inspiration stage, here are 10 beautiful ideas.
1. Fully Custom Hardwood Floors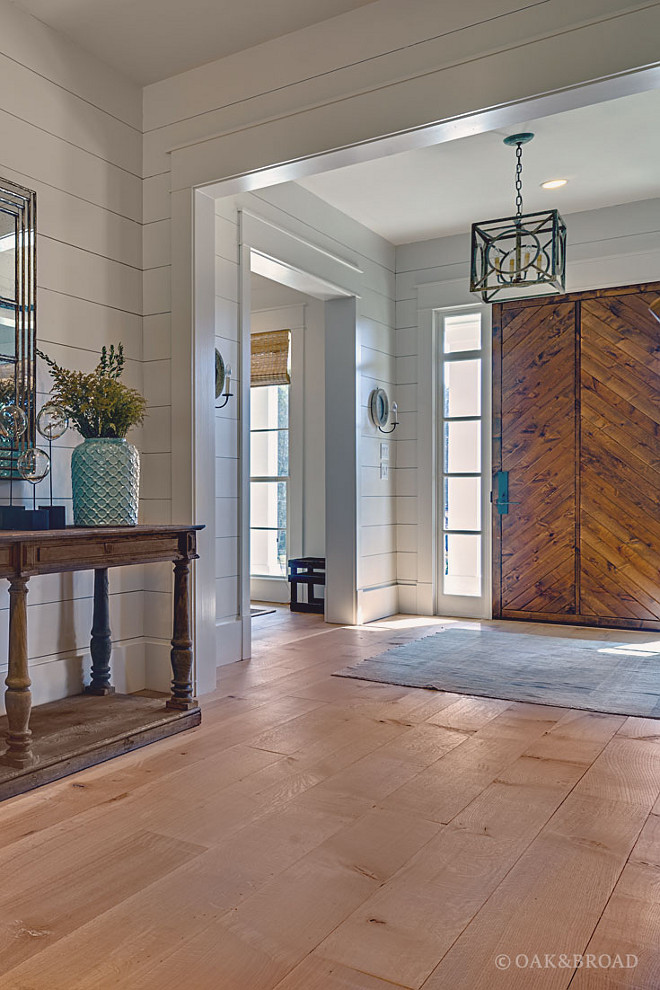 This Nashville home's modern farmhouse aesthetic required exactly the right floor to pull of the right balance of rustic and contemporary. By having a fully custom floor designed by Oak & Broad, they were able to pair beautiful White Oak planks with a one-of-a-kind stain that was pitch-perfect.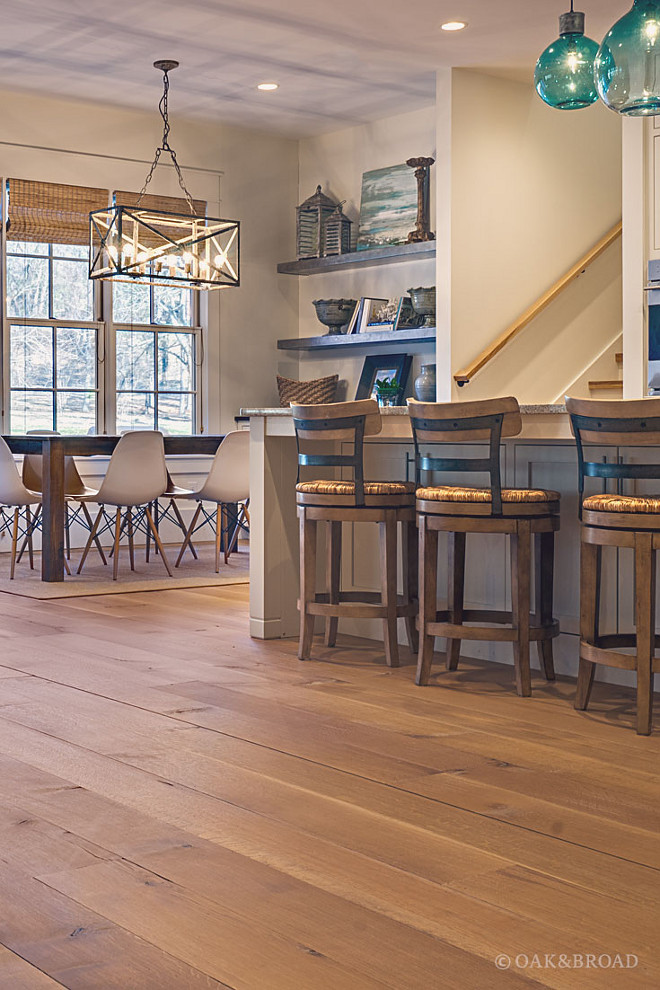 2. Live Sawn Floors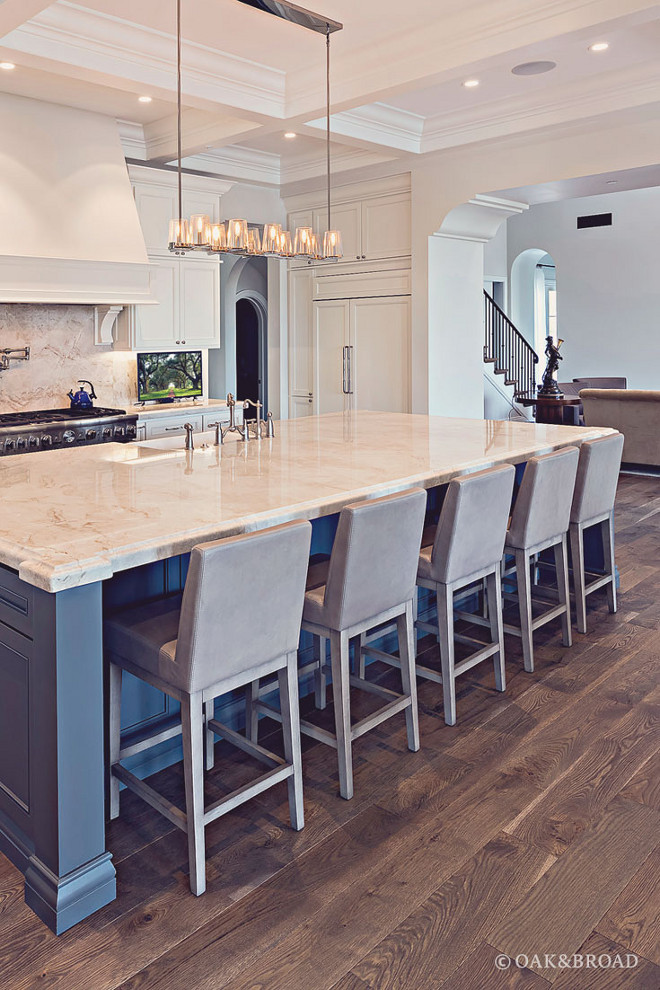 As you may know, there's more than one way to saw a log (in fact, there are at least four approaches, and each reveals the beauty of the wood in a different way). Live sawn floors are cut straight through the log, producing wavy "cathedrals" along the center of the board and straighter grain on the edges. This method has been popular in Europe for generations, hence the nickname "French Cut." The resulting floor has a vivid, exciting grain pattern.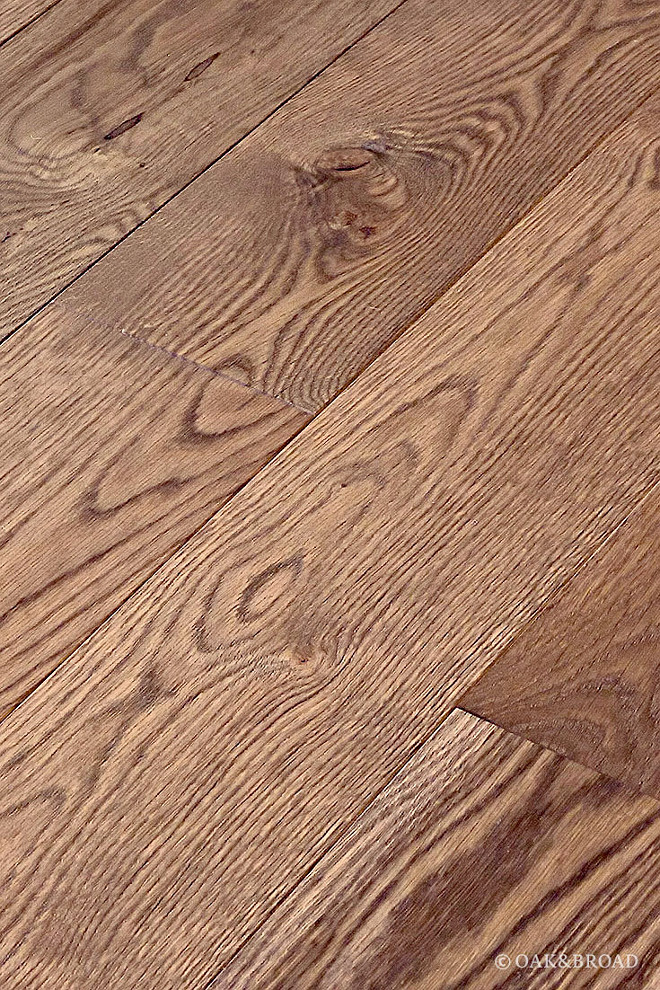 3. Dark & Dramatic Stains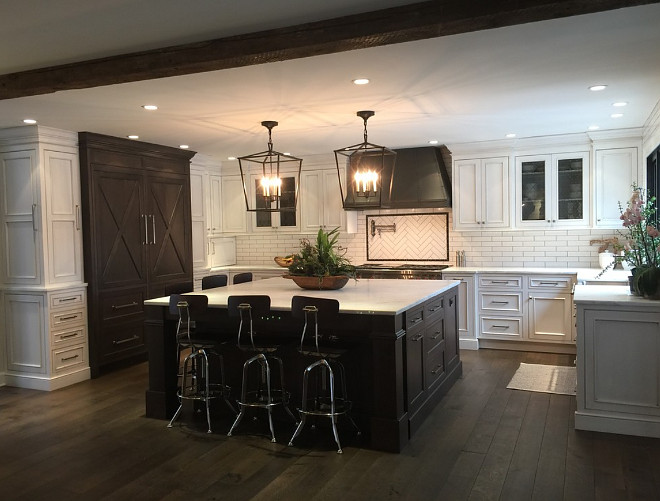 One of the biggest trends in hardwood floors in the past few years is toward dark, dramatic stains. We think this look works best when it's complimented by lighter colored walls and decor, creating a confident yet tasteful balance of yin and yang.
4. Light & Natural Stains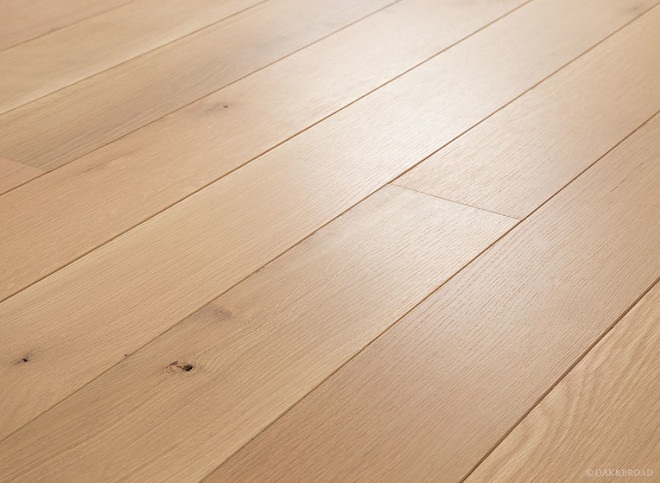 In contrast to deep drama of a very dark floor, light White Oak floors set a tone that is light, relaxing, and optimistic. Plus, this is a look that is timeless and can work with any style of decor. There's nothing wrong with having a taste for the classics.
5. Black Walnut Floors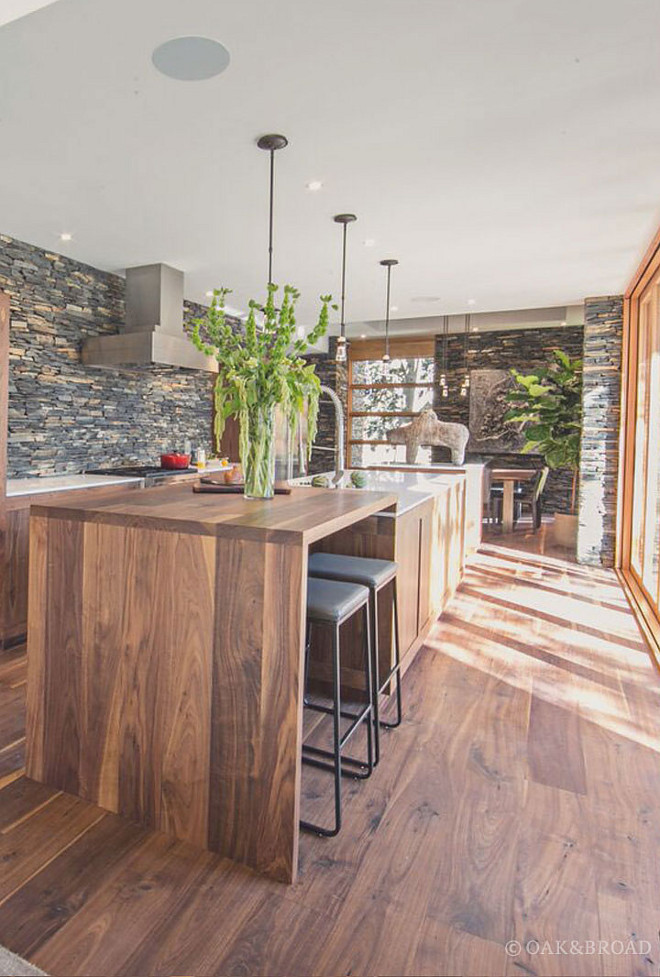 While most wide plank floors are made from White Oak, Black Walnut makes a unique, stunning statement that will never go out of style. Of course, you can stain Black Walnut just like any wood, but we think it looks best with a simple oil finish that shows off its natural character.
6. Smoky Gray Floors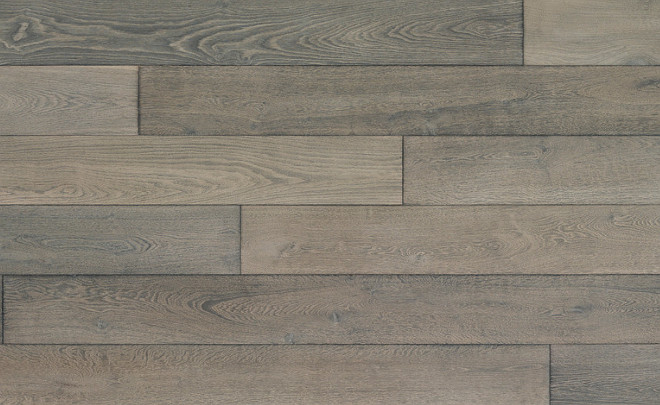 Gray stains of all shades have been a growing trend in hardwood flooring for a while now, and it looks like they're here to stay (which is a good thing when you're choosing a product that will last a lifetime). Why so popular? Gray floors are elegant and extremely versatile, providing lots of flexibility with decor choices.
7. Oiled Hardwood Floor Finishes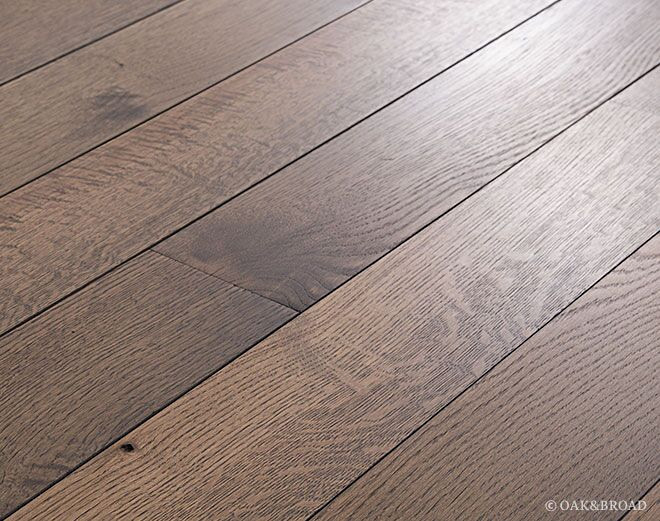 Oil finishes are a huge trend in hardwood flooring, and for good reason. First, a quality oil finish gives a gorgeous reflectivity that's almost matte, but not quite. Second, oil finishes excel at showing off the natural beauty of the wood. And last, oil finishes can be touched up without the need to resurface the whole floor.
8. Hand-Scraped Floors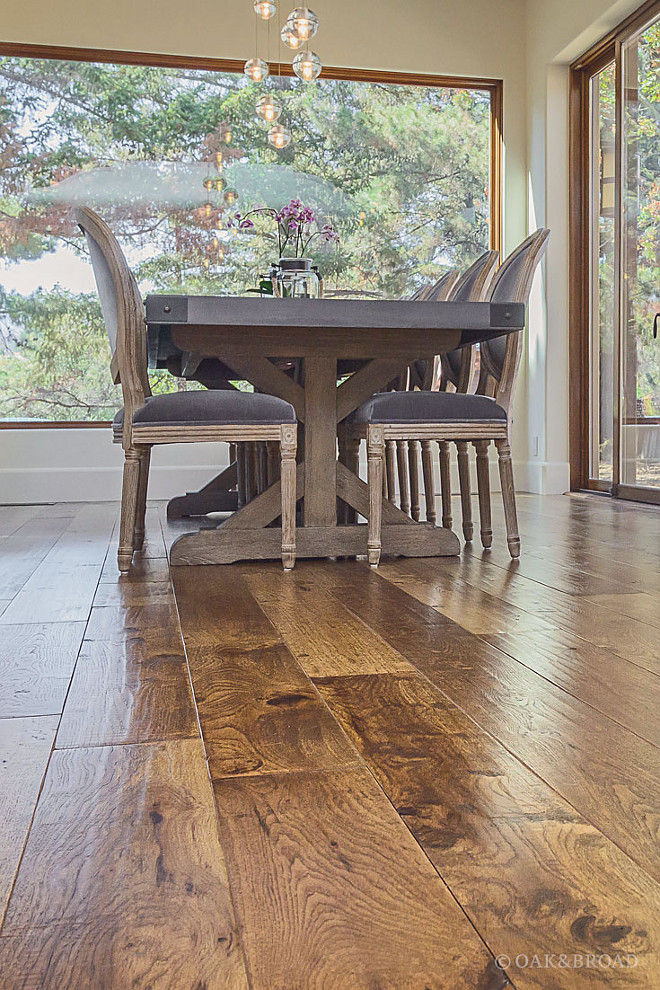 It's easy to think of hardwood floors as being flat, but there are many ways to add texture and dimension to a floor. One of my favorites is hand-scraping, which creates a natural, organic variation in the floor's surface and adds a depth and charm unlike anything else.
9. Mixed Wood Palette

Your hardwood floor may be the largest wood surface in the room, but it's not the only one. By thinking of wood textures and finishes as colors in a palette, you can create a look that's lively and interesting.
10. Statement Stair Treads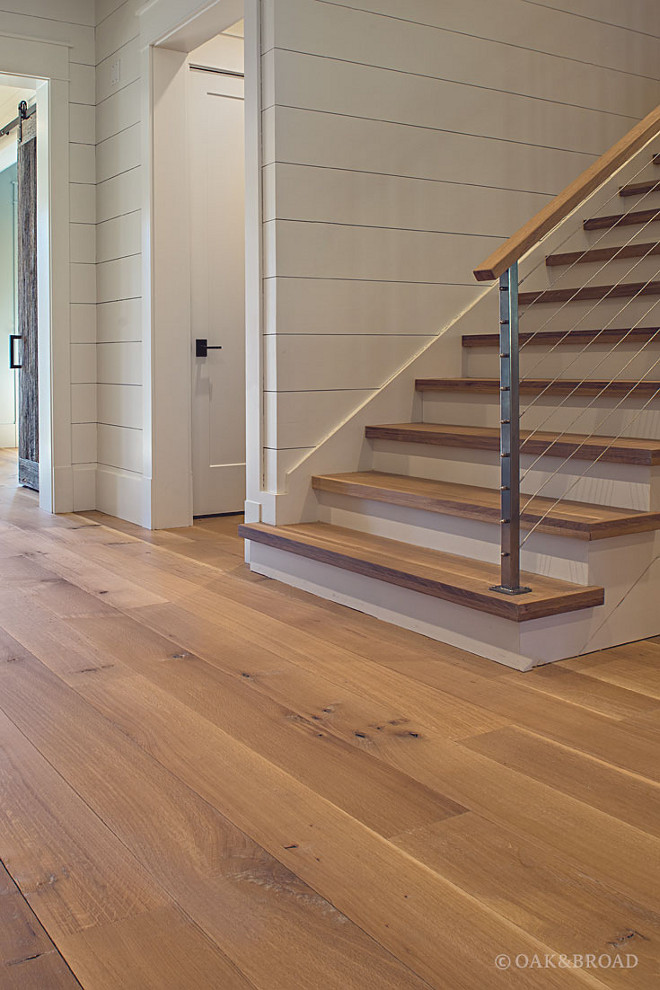 People sometimes forget that stair treads are a key part of a hardwood floor, and one of the best places to really set your floor apart from the others. Thick stair treads make a personality statement that's bold and assertive.
I hope these ideas have gotten you inspired about your floor, your home, and your life.
Posts of the Week



 Popular on Pinterest

See More Interior Design Ideas:
See more Inspiring Interior Design Ideas in my

Archives.
Interior Design Ideas:

Paint Color
Hello, everyone!
I hope you enjoyed reading more about hardwood floors. I always get emails and comments from readers asking me about hardwood species and I thought that sharing a post explaining more about them would be helpful around here.

Have a wonderful day, my friends! We'll talk soon!
 with Love,
Luciane at HomeBunch.com
Interior Design Services within Your Budget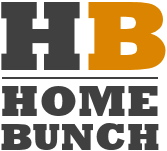 Get Home Bunch Posts Via Email