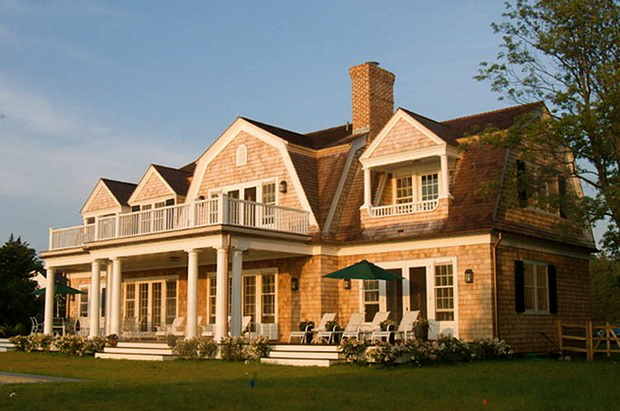 When I first saw this house I really fell in love with the beauty of it. Sure, the architecture alone is stunning, but it doesn't stop there. The current owners applied color in a really subtle way and although most of the walls are still very neutral, they used some beautiful accessories and furniture to add color, interest and "happiness" to this traditional home. The result is a house that became elegant, cheerful and really fun to live in.
I simply love how welcoming every single room of this house feels, how well-designed it is and how I can see the whole family enjoying it all. That's how a house should always be done, with every single member of the family in mind.
This house is simply a form to understand that elegance can also be simple.
Living Room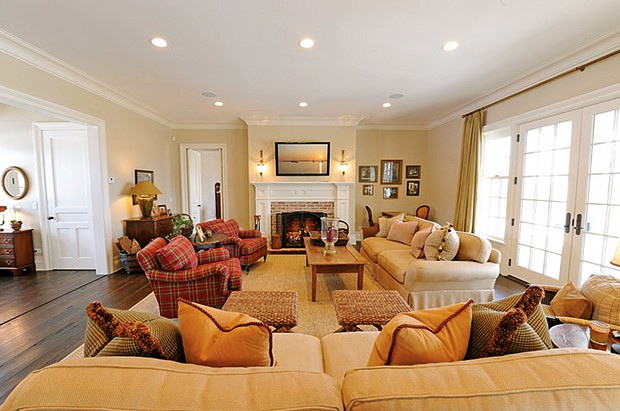 This living room feels really sunny and comfortable.
Drama Queen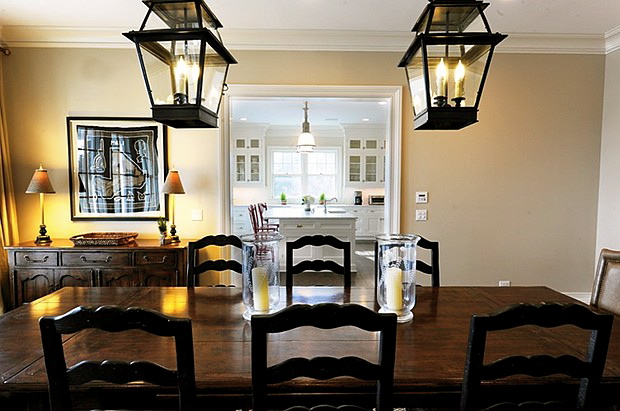 The lanterns add some drama to this dining room.
Kitchen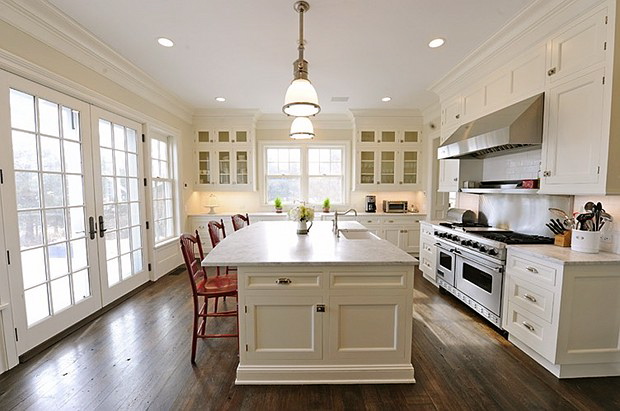 Charming in every single detail.
Cook & View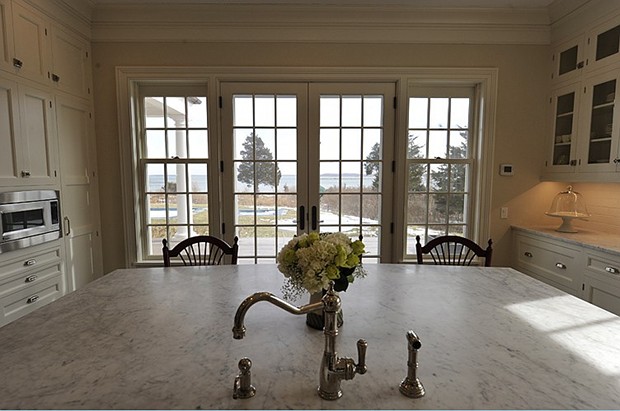 This is a great place to prepare your meals while you enjoy that gorgeous view.
Desk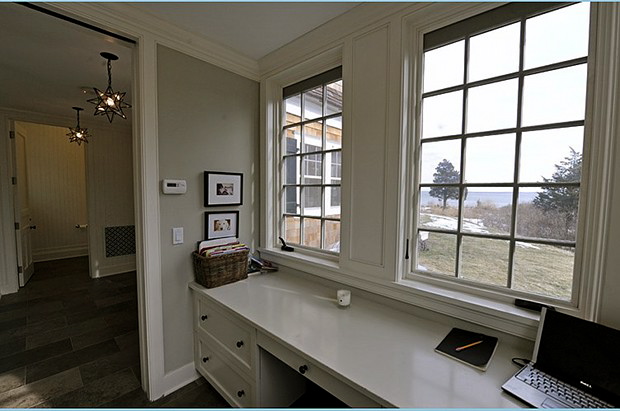 Perfect spot for the house errands.
Family Room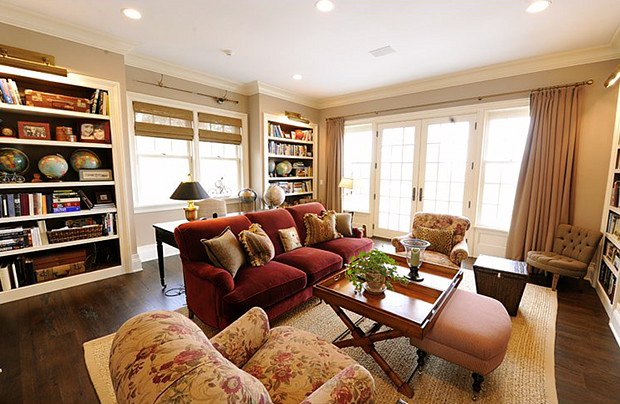 It feels very traditional.
Mezzanine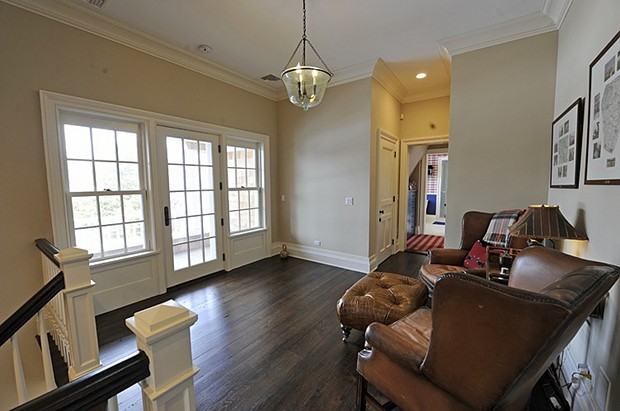 I think I'd add a rug for coziness. Pretty chairs.
Master Bedroom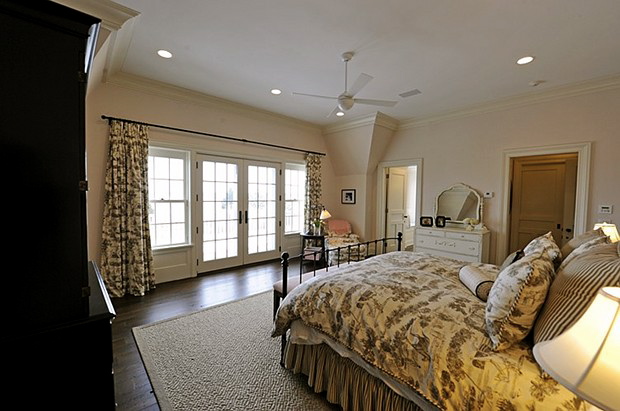 A very neutral bedroom, but beautiful.
Master Bedroom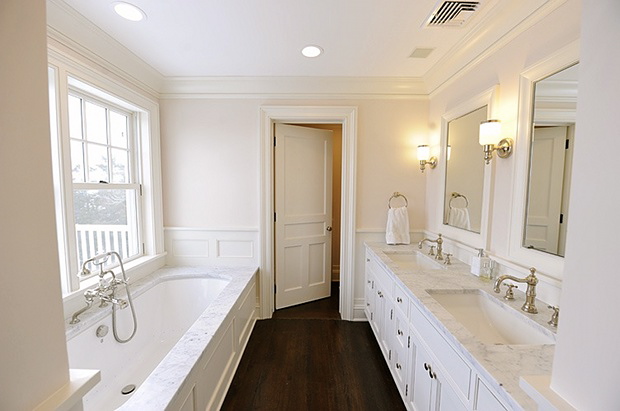 I simply love it!
A Girl's Bedroom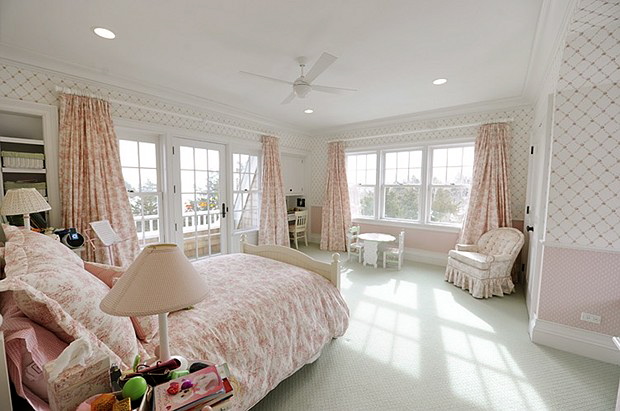 Very cute and feminine.
A Boy's Bedroom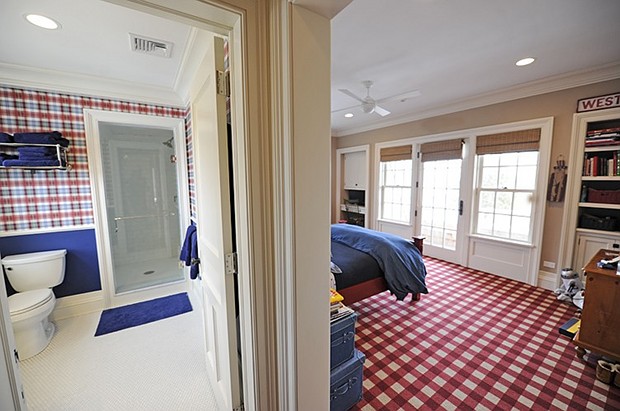 What boy wouldn't love to have a bedroom like this one?
Guest Bedroom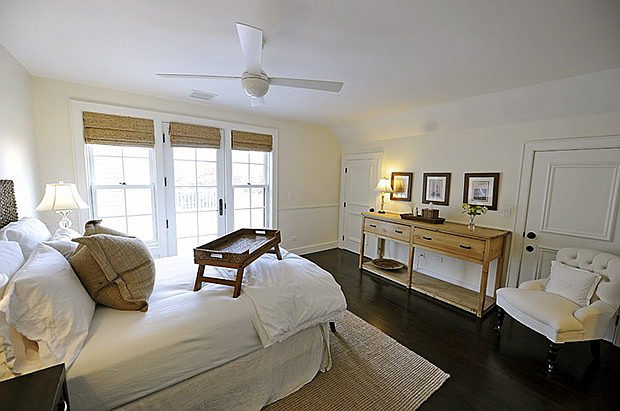 It feels really organic.
Backyard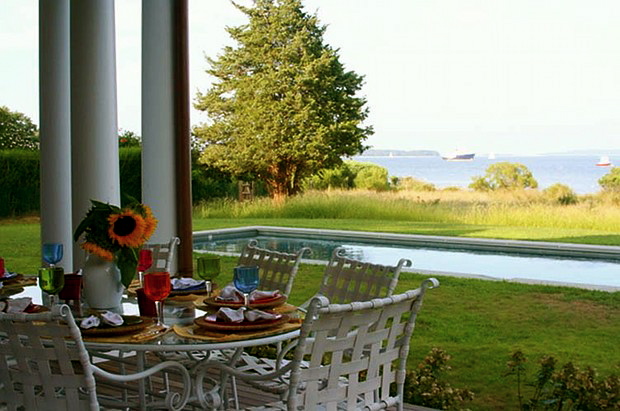 A really wonderful place to dine al fresco.
I hope you've enjoyed this house. What attracted me to this house was the fact that it doesn't feel overwhelming, it feels calm and simple, not overdone. I think more houses should have that as a priority.
Have a beautiful day! 🙂
xo
Luciane at HomeBunch.com
Come Follow me on Twitter: Twitter/HomeBunch