How should cottages feel to you? For some, like myself, cottages should stand alone by a beach and should be very cozy, where everyone can feel closer to each other. But for others, cottages should feel just like home — you should have the same comfort, lots of space, all the amenities you're used to closer to "civilization." If this is your case, this eco-friendly cottage might be for you.
This eco-friendly cottage is located in a beach-side development of twelve stand-alone cottage units in West Falmouth, MA, United States.  Its rooms are very airy and open, and the interiors are coastal inspired. With 3 bedrooms, 2 &1/2 bathrooms and 2,144 sq. ft., this certainly isn't a quaint cottage. This, in fact, is a very stylish and magazine-ready cottage.
Take a look and tell me what you think.
Eco-Friendly Cottage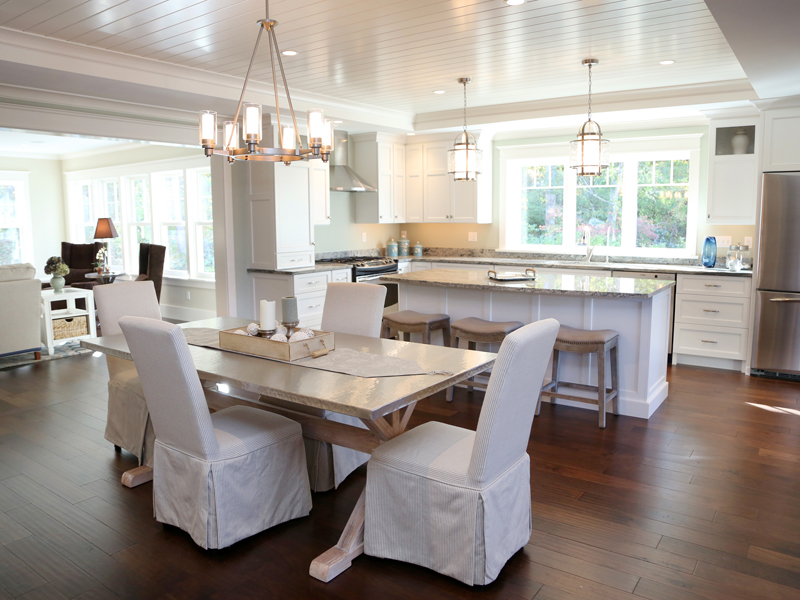 This energy-efficient cottage is on the market for $745,000.
Color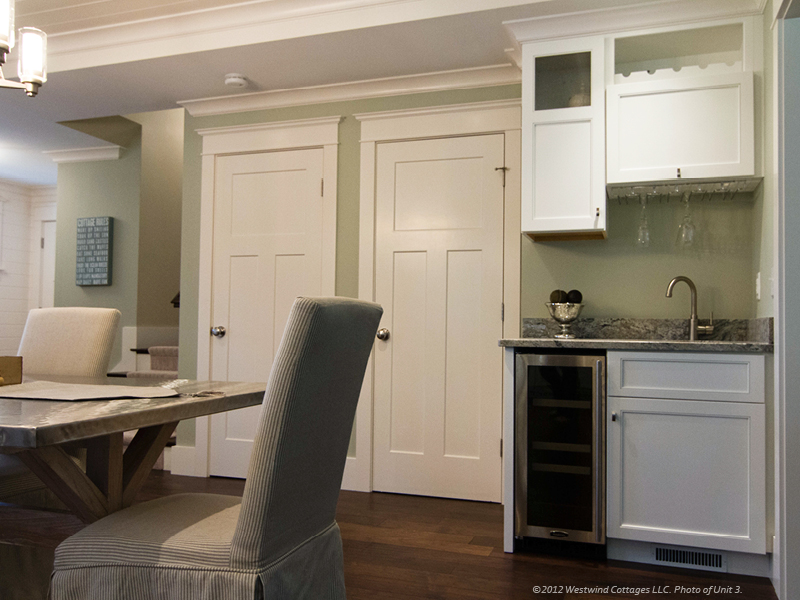 I really like the color used here. It's very calming and perfect for a cottage located close to the beach.
Let's Eat!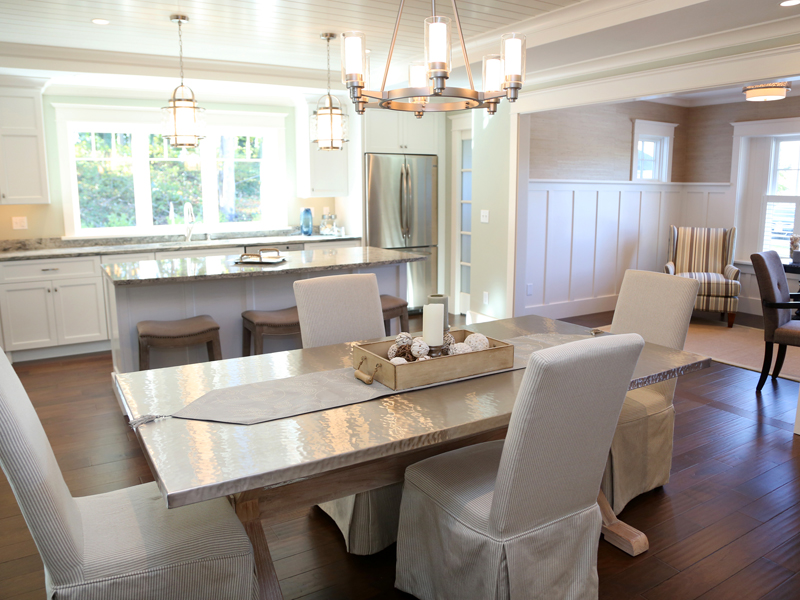 Isn't it beautiful and pristine? I'm in love with this table.
Open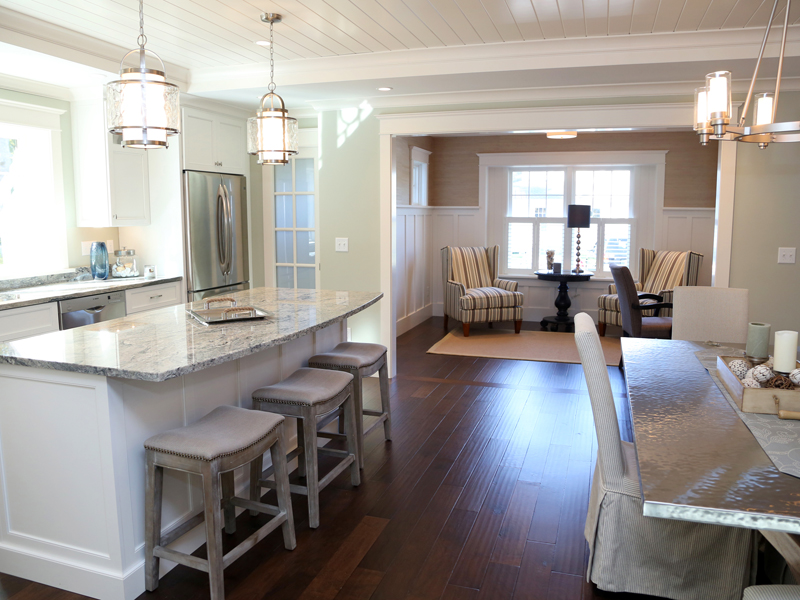 This kitchen is perfect to have family and friends over. I'd love to entertain in this space.
Coastal Cottage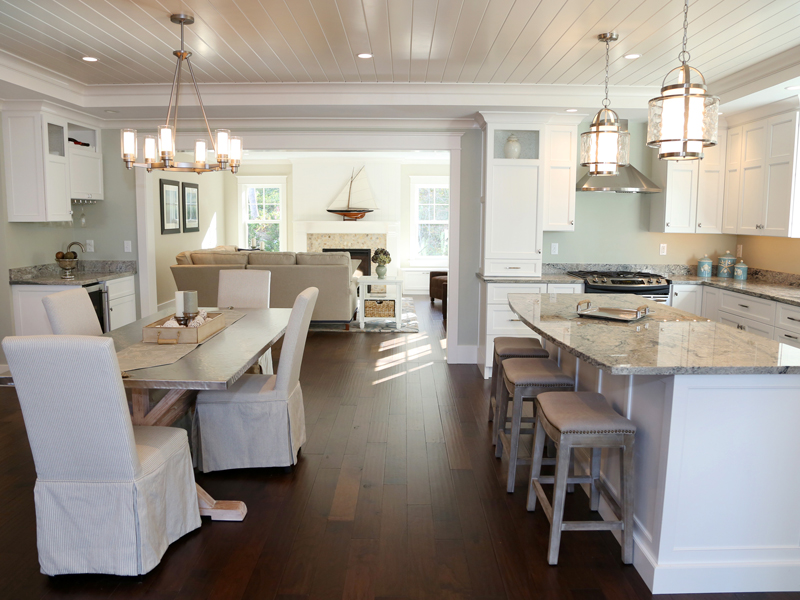 Great flow between the kitchen and family room.
Family Room
Notice that the space isn't overwhelming, which is perfect for a cottage.
Fireplace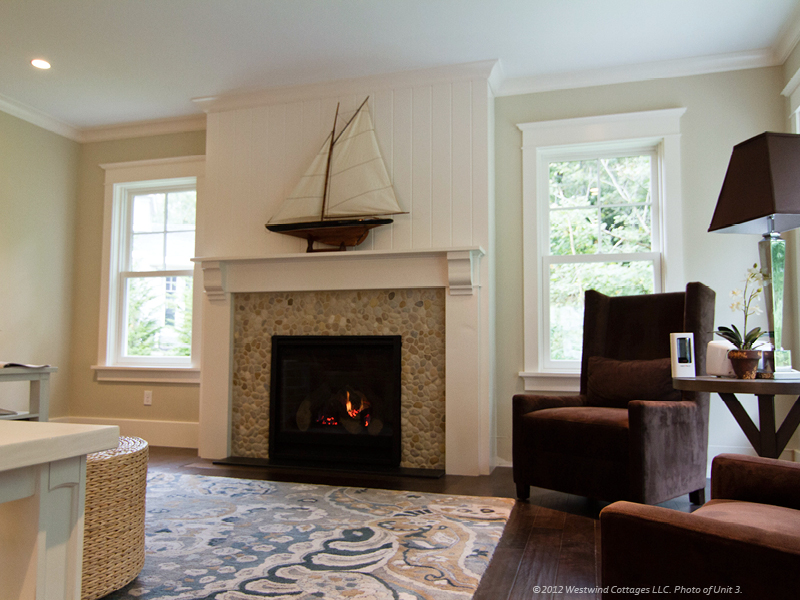 Beautifully done.
Den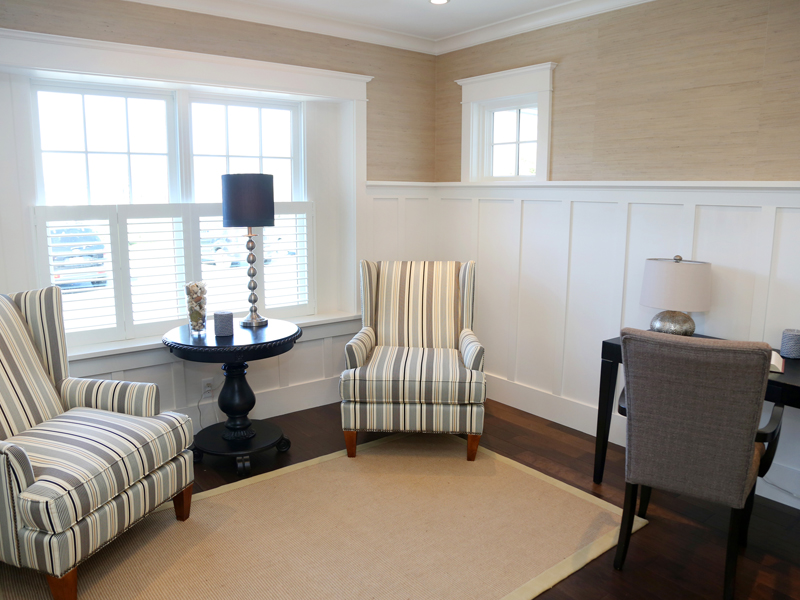 Great millwork and I also love the grass cloth wallpaper.
Bathroom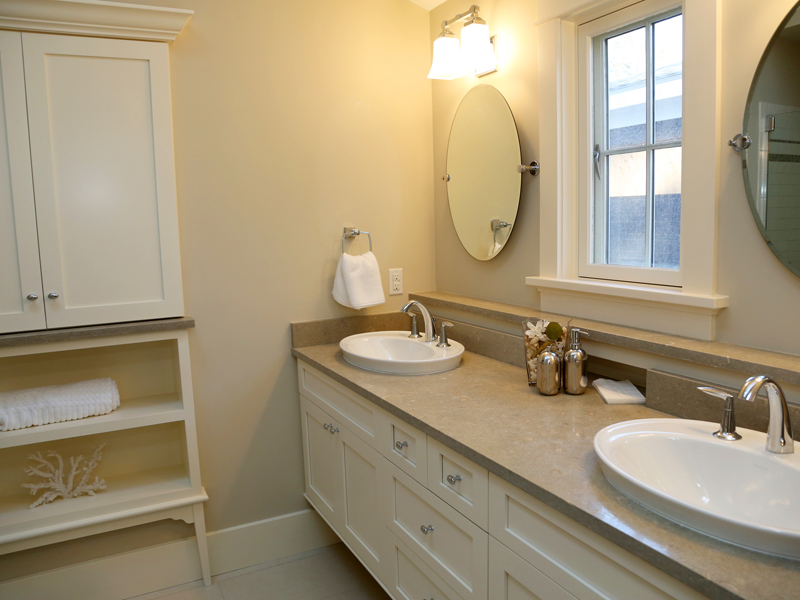 Neutral bathrooms are always more appealing in my opinion.
Who needs to own any other house when owning this cottage, right? I could happily live in this place!
So, what would you prefer? Would you prefer having a chic beach cottage like this one, or a simpler, older cottage, but full of charm? I'd love to know!
Now, you excuse me because reality calls: laundry, laundry and more laundry! 🙂
with Love,
Luciane at HomeBunch.com
Interior Design Services within Your Budget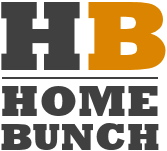 Get Home Bunch Posts Via Email

 Sources: Sotheby's