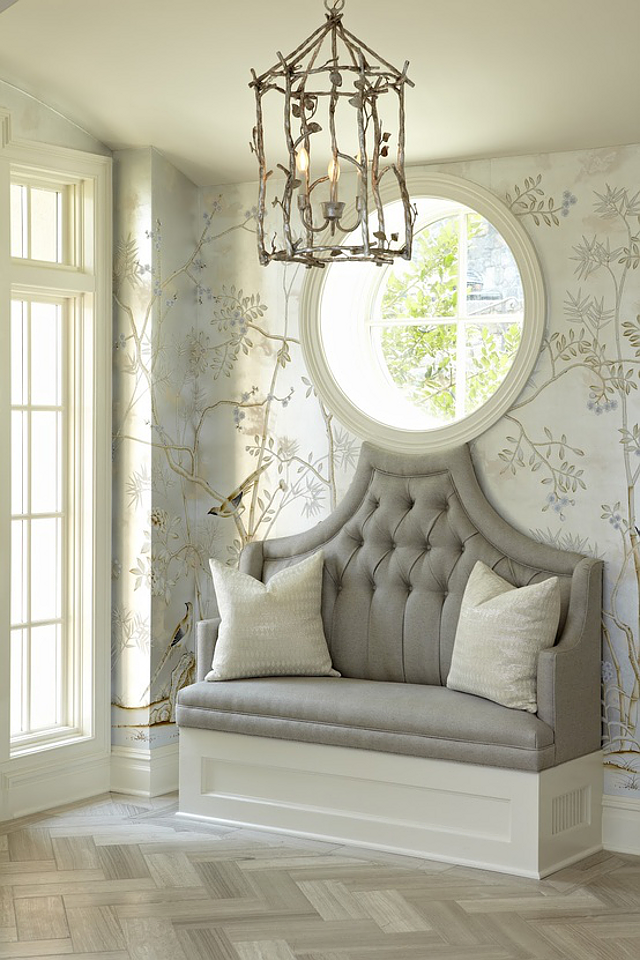 Hello everyone! How are you feeling today? I must confess I'm exhausted! My husband, the kids and I went downtown every day of the week and if you have small children you know that it's not easy to go shopping while you watch three kids, especially at this time of the year when everything is shining and magnifying for little hands to touch.
But before we start our Interior Design Ideas of this Thursday, I want to let you know I'm guest posting at "The Enchanted Home" today. Tina is one of my best friends in blogland and I adore her. She's someone I admire, not only for how beautifully she prepares her posts, but especially for her personality.
Tina also has an amazing online store, filled with classic and elegant products. A place I often recommend to my own clients.
Please, enjoy today's Interior Design Ideas, which is entirely dedicated to beautiful hallways and foyers,  and don't forget to drop by Tina's to see my guest post. Thank you, my friends!
Collect more Interior Design Ideas: Come follow me on Pinterest/HomeBunch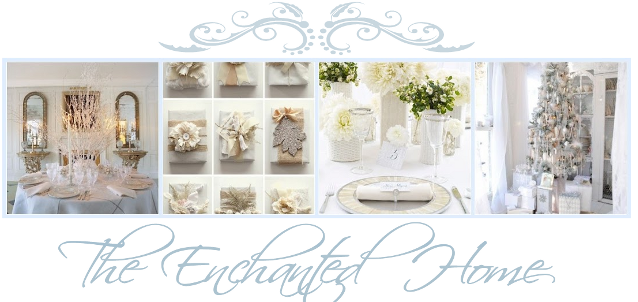 Coastal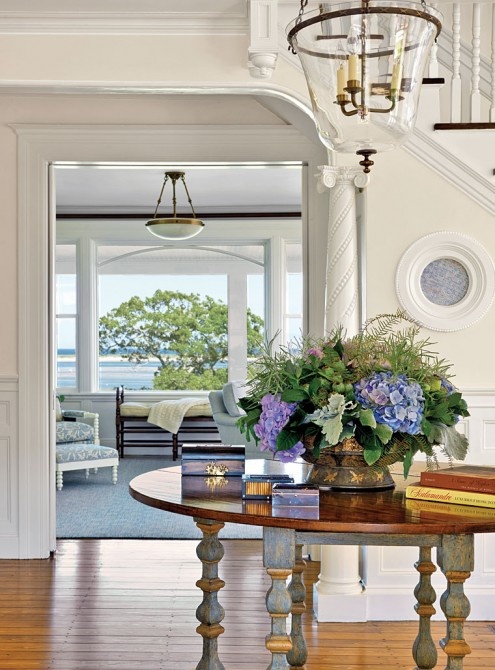 Designed by Kotzen Interiors.
Curvaceous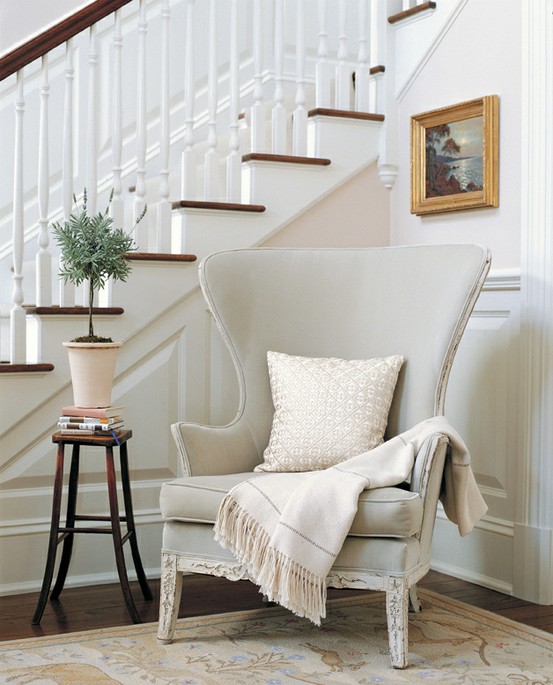 Designed by Orrick and Company.
Blue & White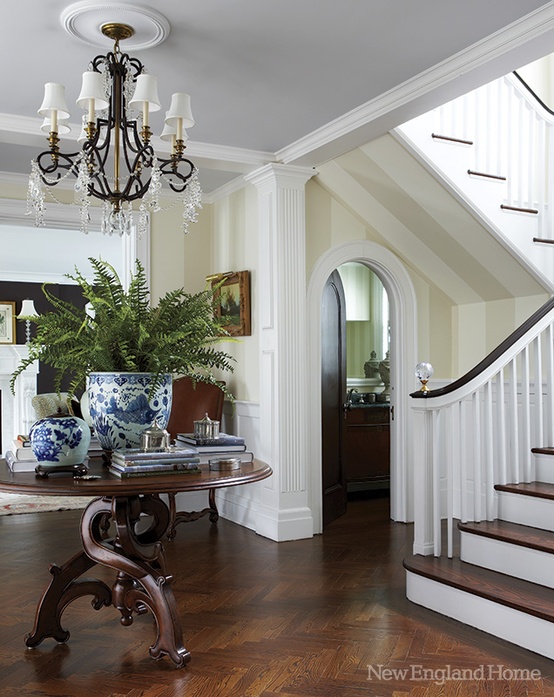 Designed by Julianne Stirling.
Cottage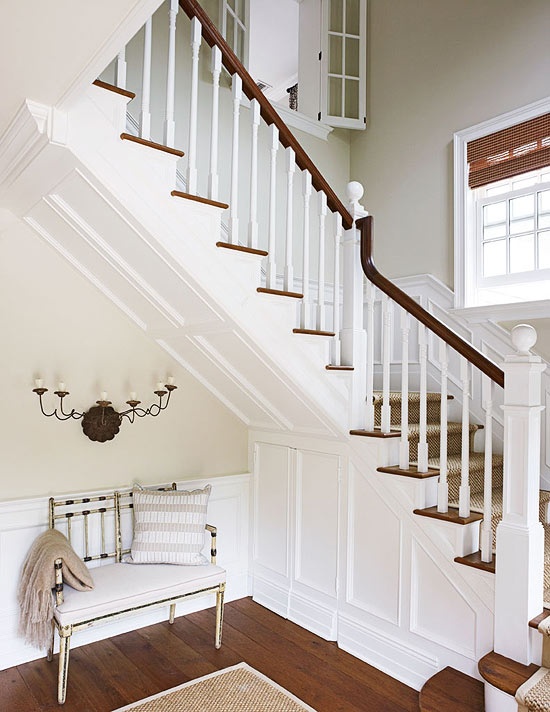 Via Traditional Home.
Twisted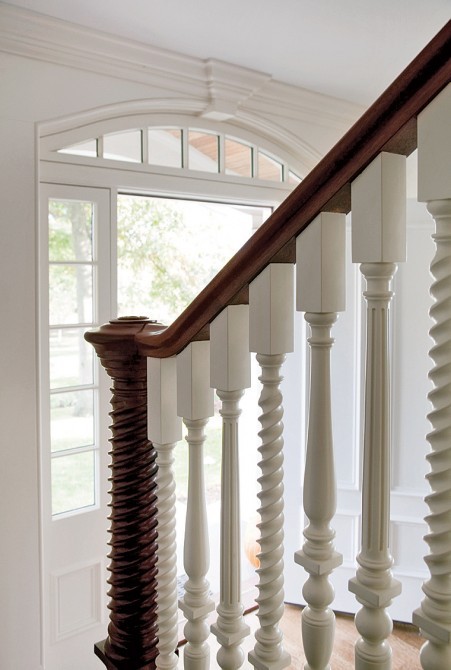 Designed by Payne Bouchier Inc.
Up & Down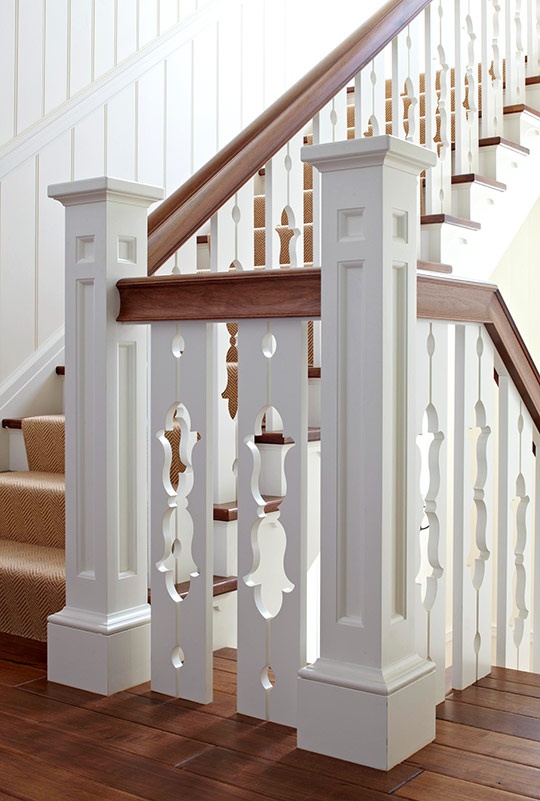 Designed by Tom Stringer.
Reading Nook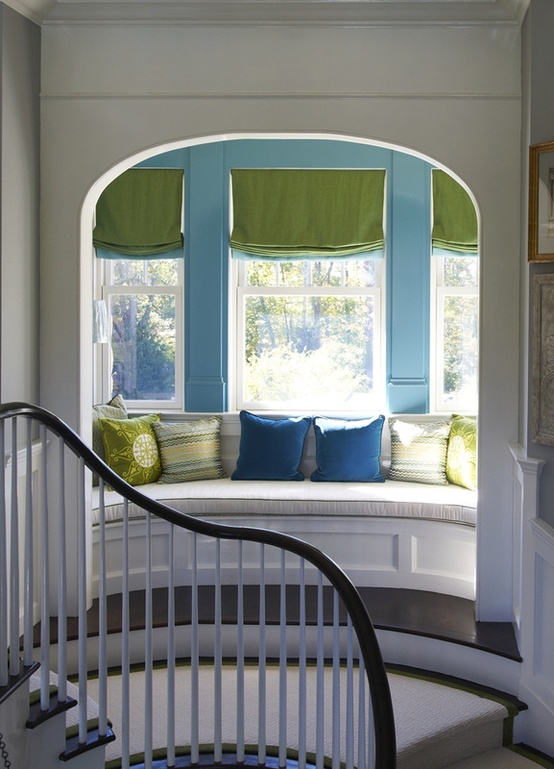 Designed by Lynn Morgan Design.
Black & White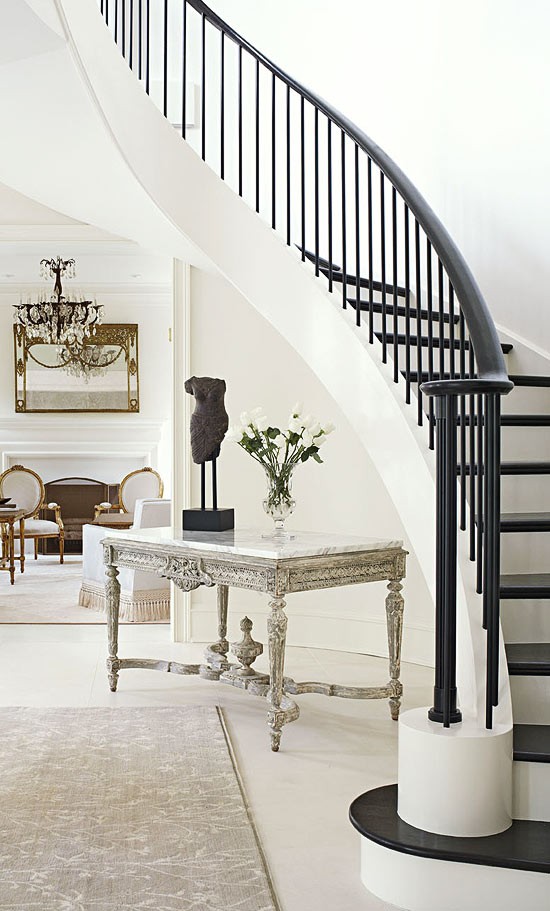 Designed by Gail Plechaty.
Green
Designed by Darryl Carter.
Have a Seat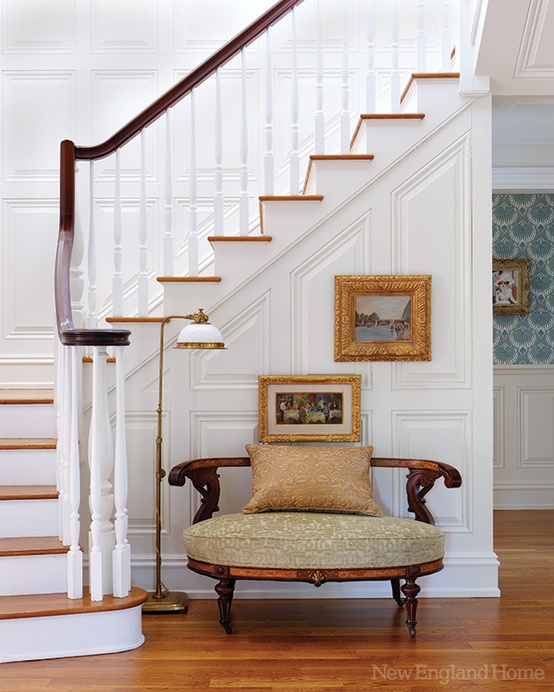 Designed by Amy Aidinis Hirsch Interior Design, via New England Home.
Color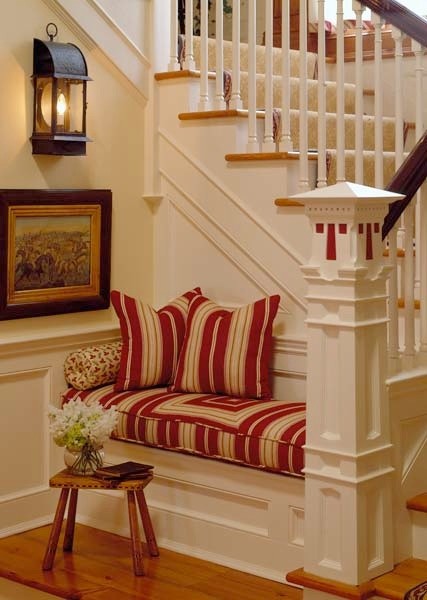 Designed by Kean Development.
Nap Nap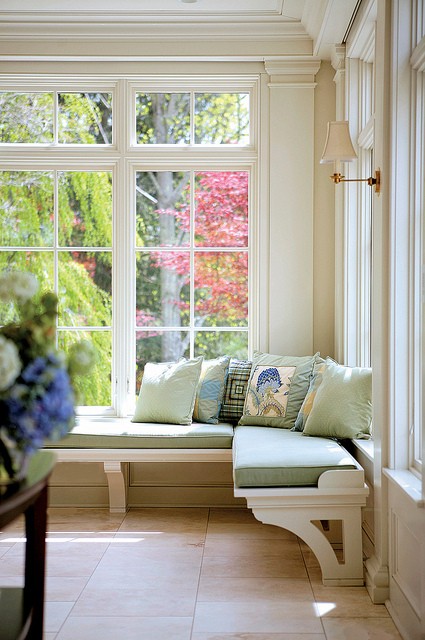 Source: Unknown.
Elegant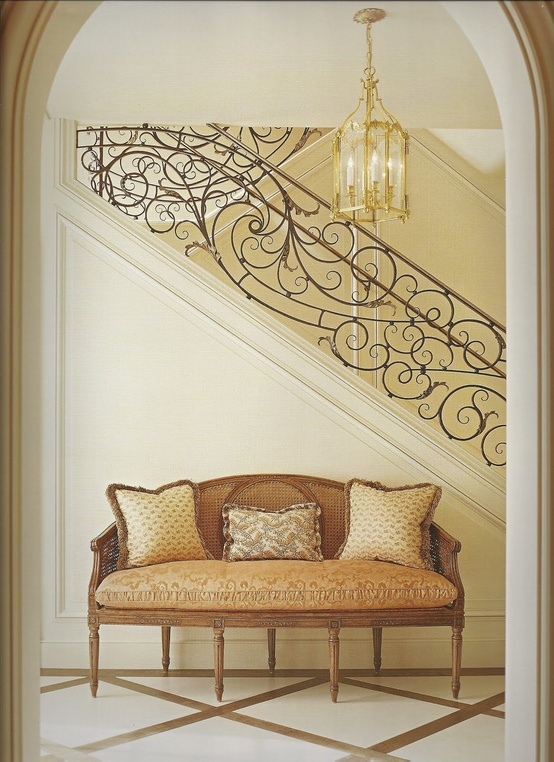 Designed by Suzanne Tucker.
Classic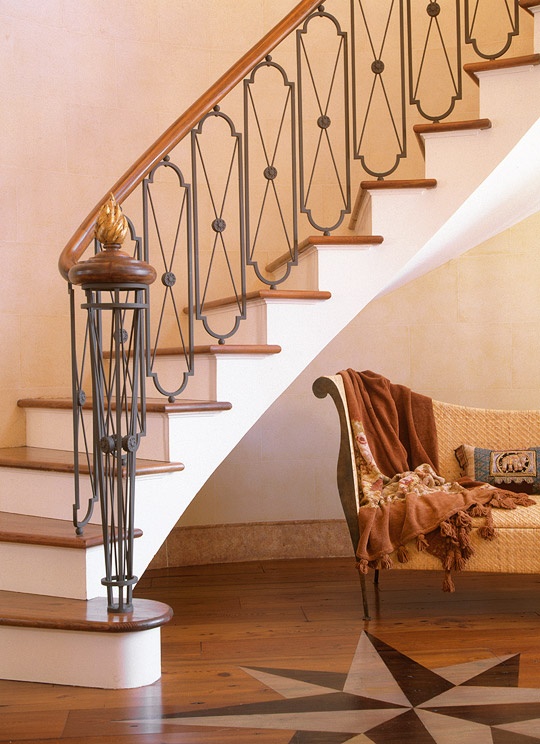 Designed by Ken Tate Architecture.
Eclectic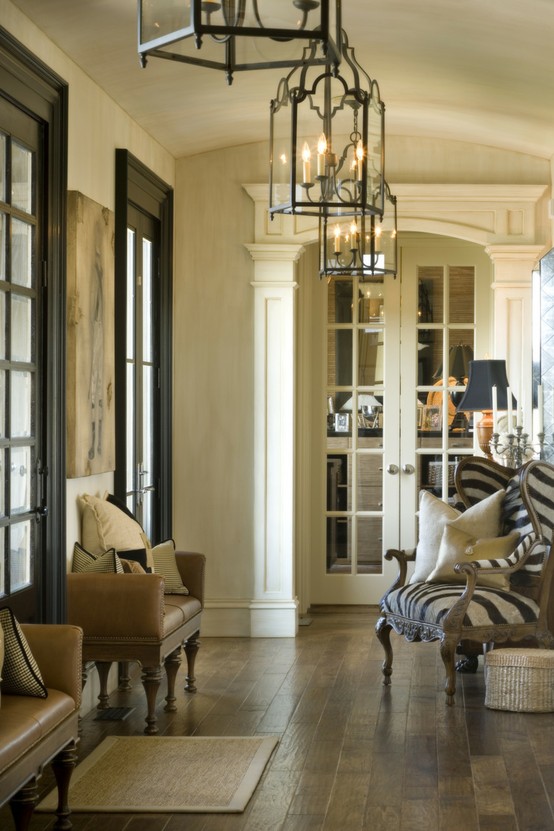 Source: Unknown.
Lanterns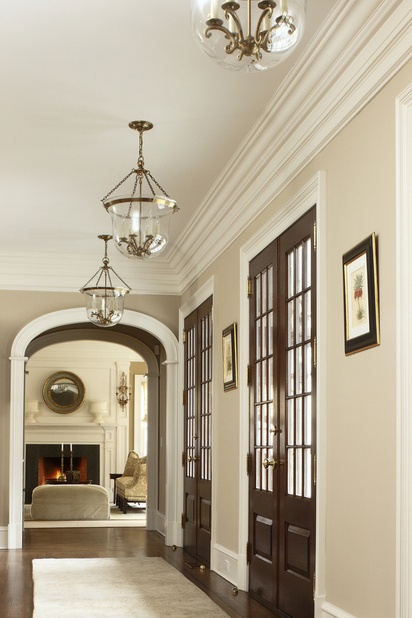 Source: Unknown.
Architecture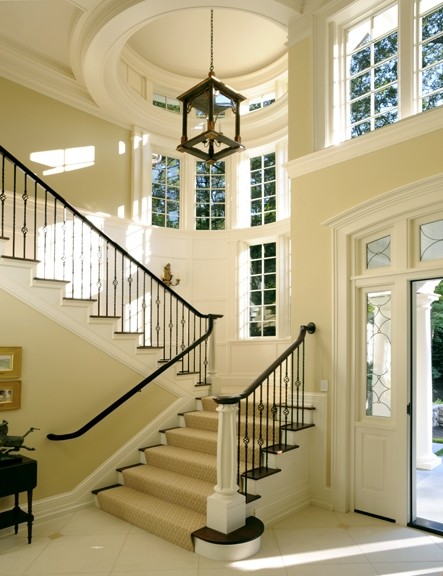 Source: Unknown.
Wowzers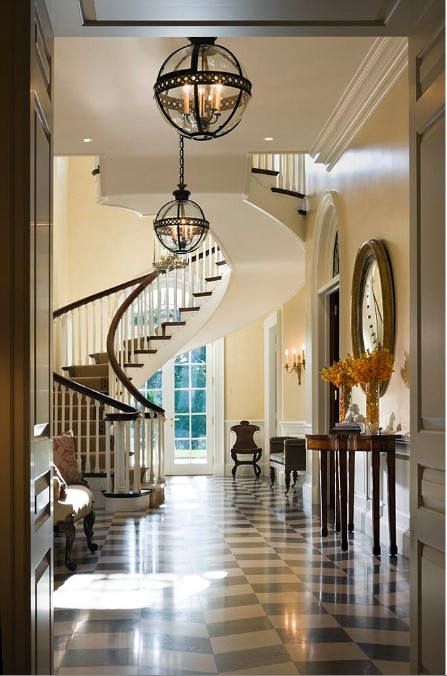 Designed by Cullman & Kravis.
Honey and White Onyx Floor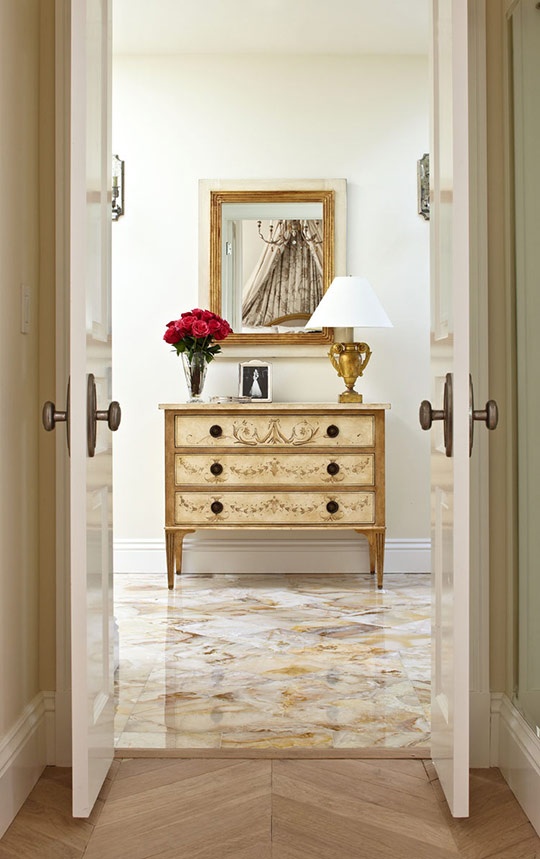 Designed by Samantha Lyman.
Blue Door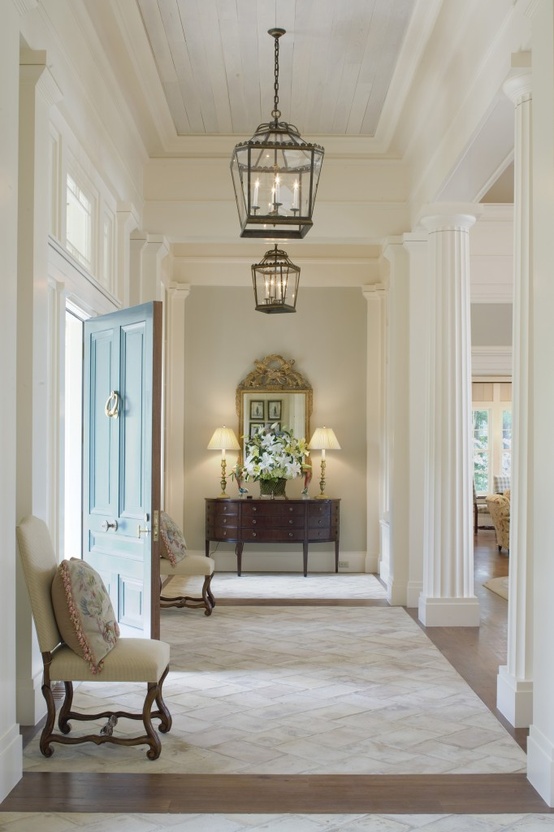 Source: Unknown.
1st picture: Donna Benedetto Designs.
Which one are you

 

pinning

 

today?
Some more Interior Design Ideas can be found here and here.
Thank you so much for being here today. I also want to thank you for all the emails I'm getting lately. Your support is so important to me. I appreciate your presence, and your friendship gives me so much strength.

Have a blessed day, my friends!!!
with Love,
Luciane at HomeBunch.com
Interior Design Services within Your Budget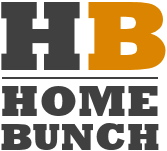 Get Home Bunch Posts Via Email

Source: 1st picture: Donna Benedetto Designs.
Save