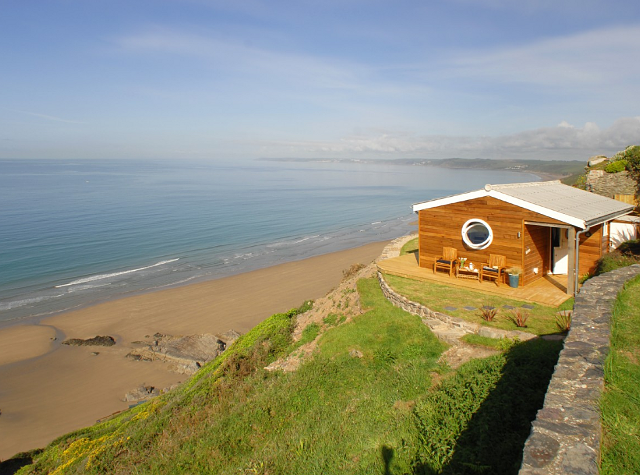 I'm not sure about you, but whenever I see a romantic beach cottage like this one I feel a bit more romantic. You take a look at these views and you can't help but wanting to share some special moments in this place.
The interiors of this beach cottage are very inviting and cozy, with a touch of color, and the eco-friendly cedar clad adds warmth to the  exterior.
The decor of this beach cottage, located in Whitsand Bay, Cornwall, United Kingdom, feels fresh and relaxing, which is ideal for a coastal home.
I hope you find these images relaxing. I surely did.
Beach Cottage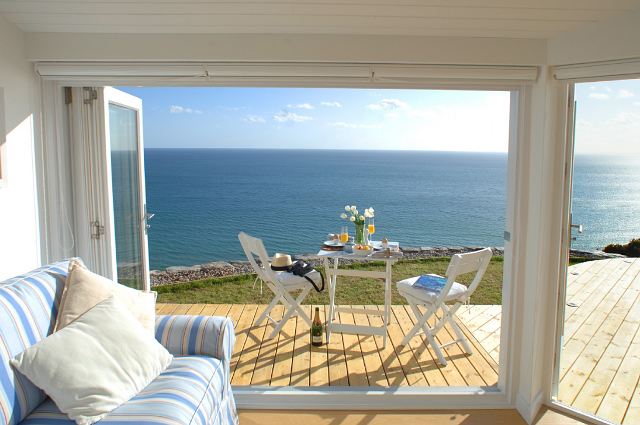 This beach cottage is an ultra-romantic place.
Kitchen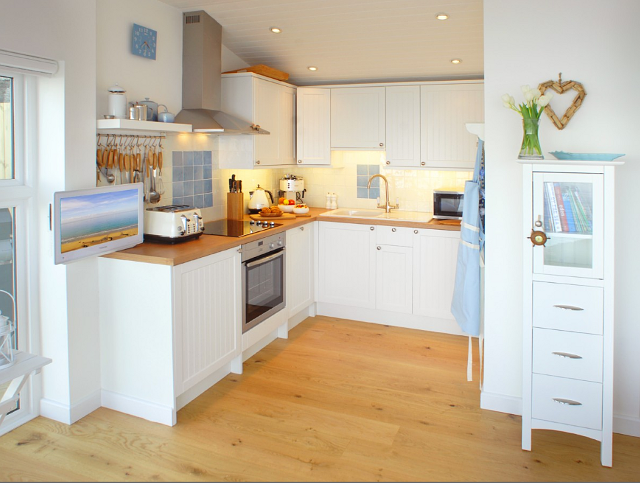 Small and useful.
Bedroom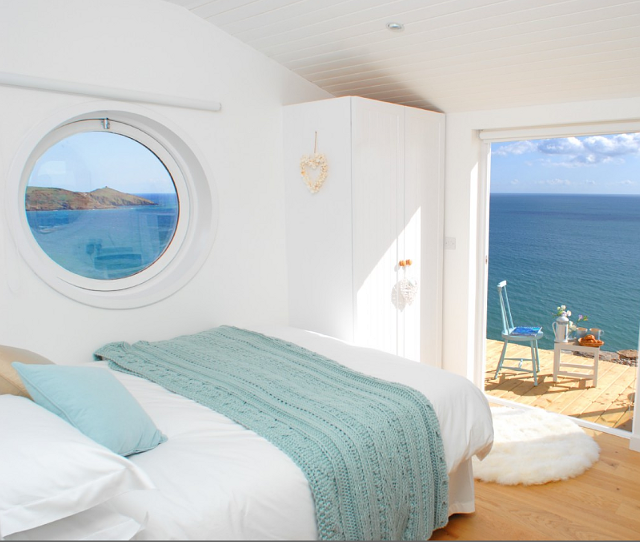 The bedroom has amazing views of the sea. How great would it be to wake up with this view!
Croissant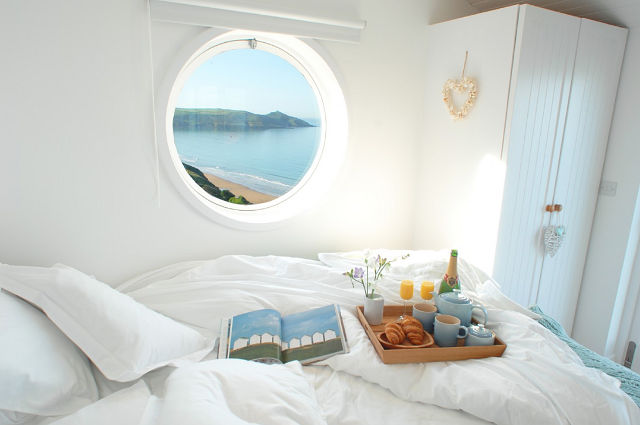 My favorite kind of breakfast…
Flying with Birds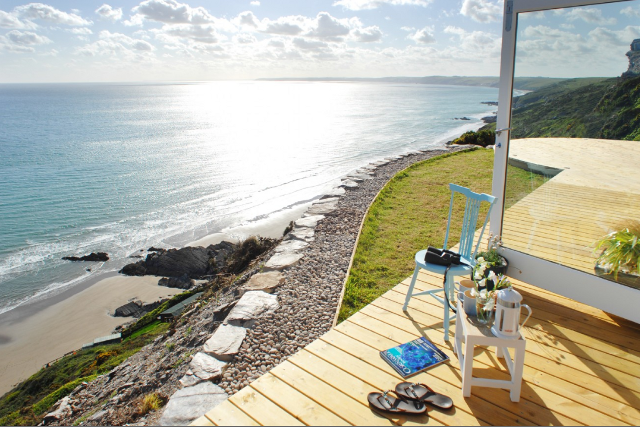 I need to spend at least a week with this view. Wouldn't it renew your mind and spirit?
Vistas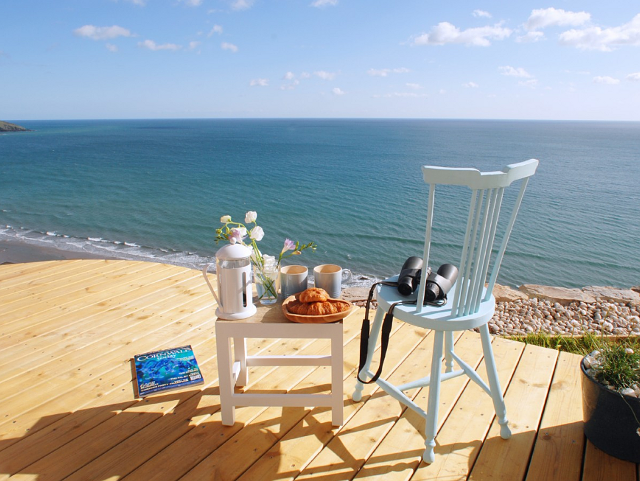 The perfect spot to see and hear the waves.
Sunny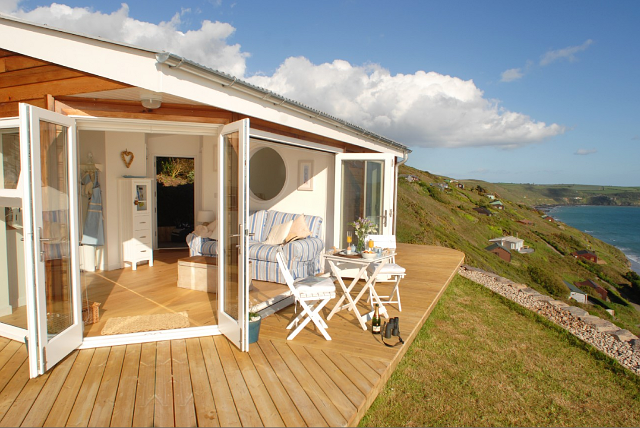 This cottage feels sunny and cozy.
Warmth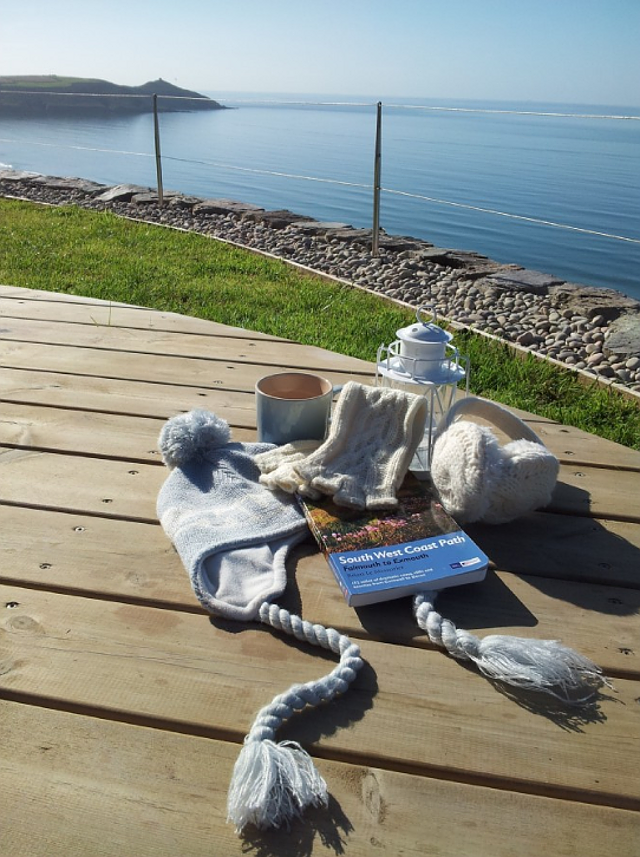 Beautiful and inviting.
Cheers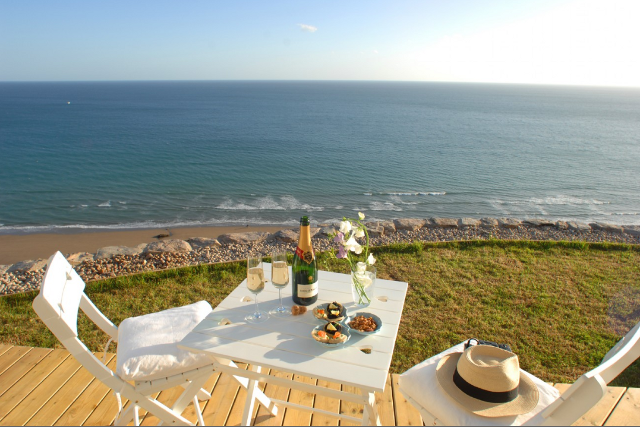 I want to trade my chair for this one… and the cold cup of coffee for that bottle of champagne! 🙂
Golden Light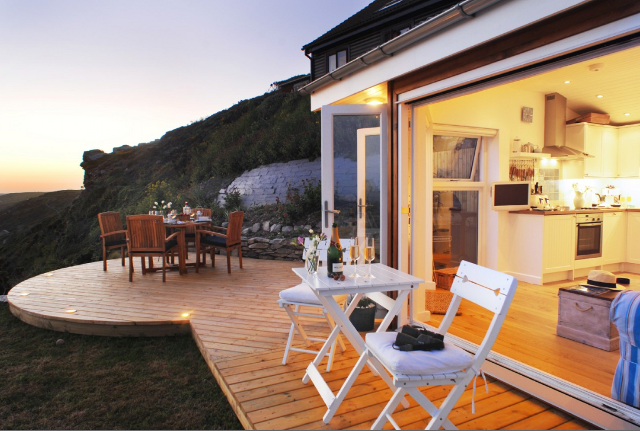 I love the shape of this deck. It adds some architectural interest to the cottage.
Deck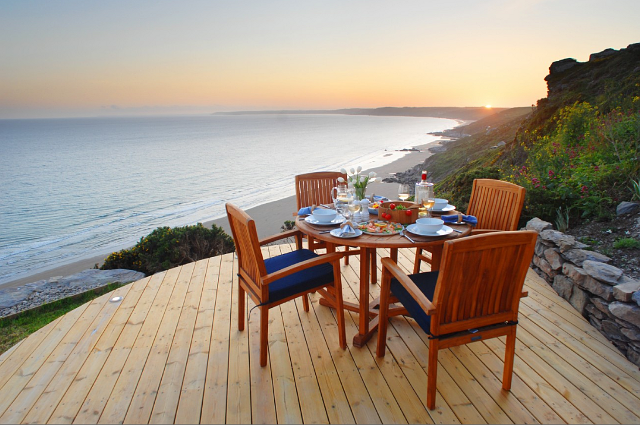 Can you picture yourself having dinner here with that view?
Chairs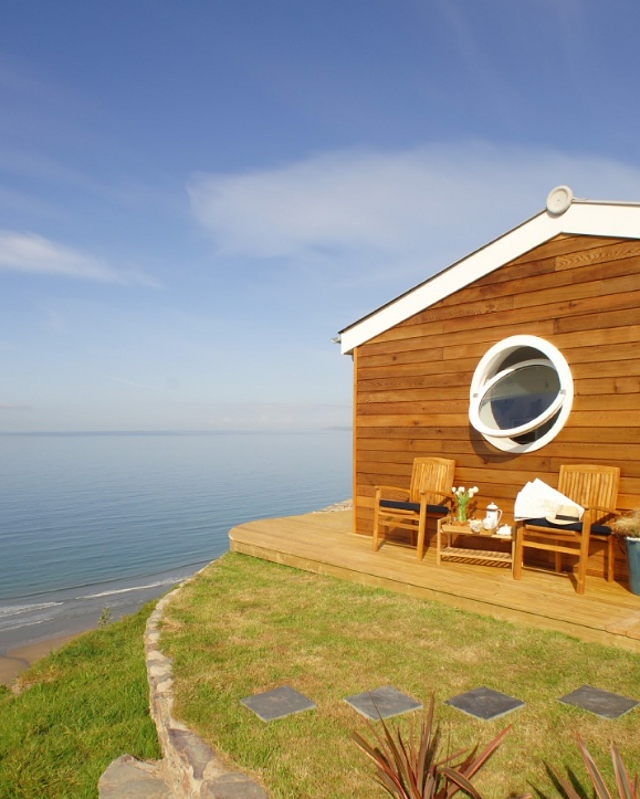 A great place to read the paper and enjoy the ocean's breeze.
The Hills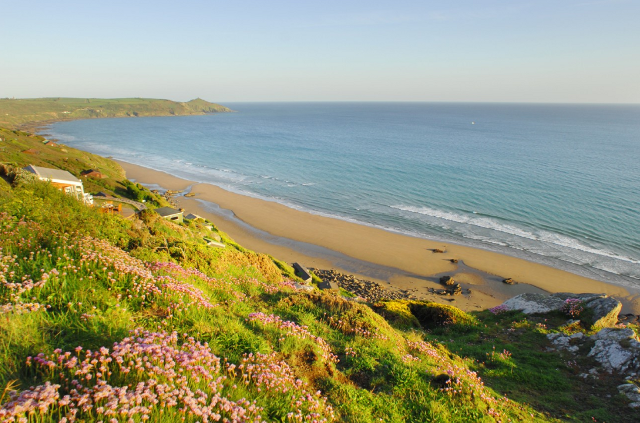 Stunning!
Sunset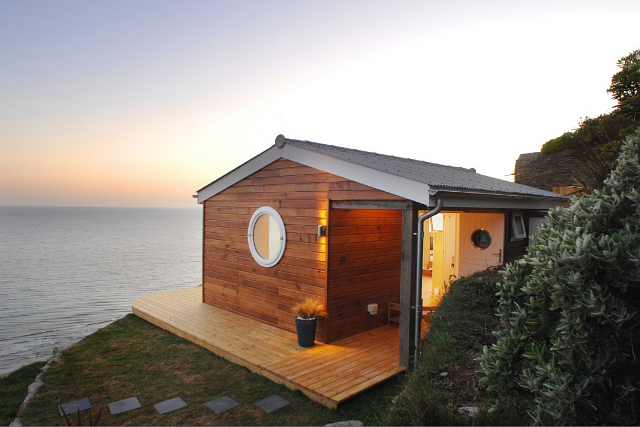 Isn't it an adorable place?
Beach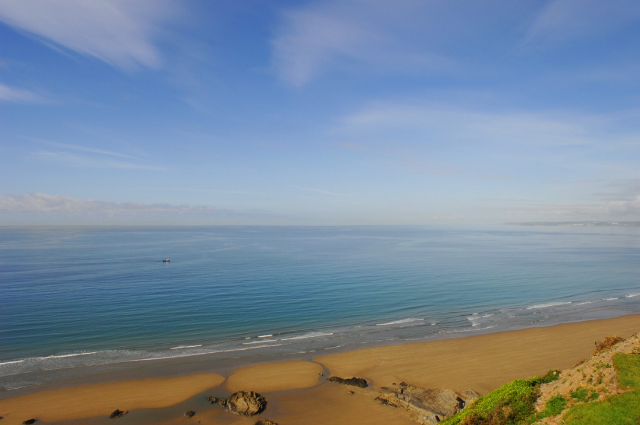 Take a deep breath…
Horizon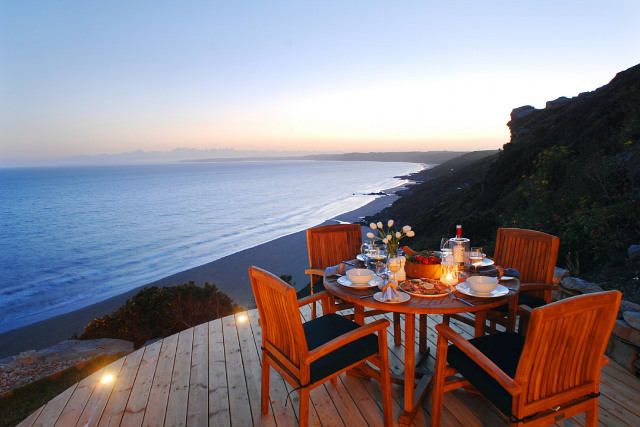 Beautiful and peaceful.
For Four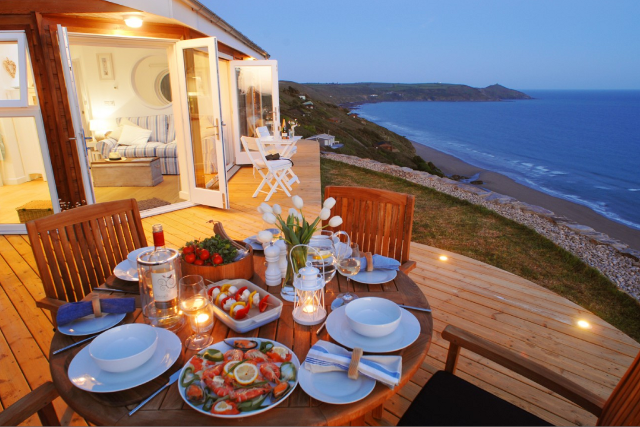 Hungry, anyone? 🙂
Sunset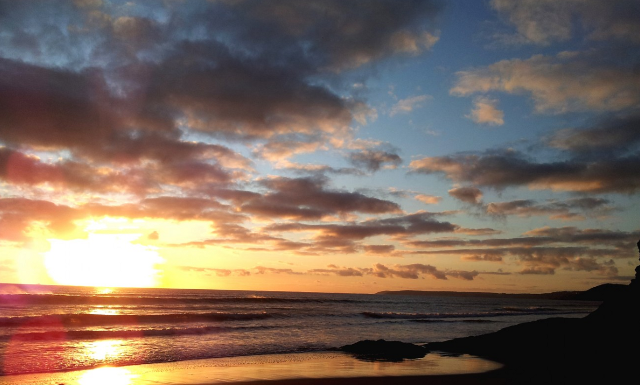 Wait for the starts…
To find out more about this romantic cottage, please click here.
Are you feeling more relaxed after seeing these images? I love the ocean and I feel I can't live too far away from it.
When I first moved to Canada, I lived in Vancouver for a couple of years and I remember going to the beach almost every day. Watching the waves helped me to feel in peace, since I had just moved away from my family and missed them so much.
I feel the ocean can make you feel in touch with your roots, with your truth.

There's a connection between the grandiosity of the sea  with our soul that  seems to speak directly to our heart, and sometimes it says more than we're expecting to hear.
Have a great day and thank you so much for spending this time with me. It's always great to have you around!
with Love,
Luciane at HomeBunch.com
Interior Design Services within Your Budget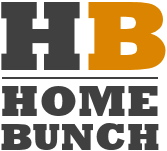 Get Home Bunch Posts Via Email

Source: Unique Home Stays