Posted in:
Architecture
,
Classic Design
,
Interior Designers
,
Kitchen Design

8 comments
Gentle lines, intricate woodwork, and beautiful stones are characteristic of classic French inspired kitchen designs. Well-designed French kitchens are elegant yet homey, and rustic yet refined. No matter how you like them – rustic,  contemporary or traditional – French kitchens has inspired many of us for many years. This is a style that, if done right, never goes out of style.
French inspired kitchens often are incredibly cosy and eye-catching and maybe that's why these kitchens are so popular right now.
In this post, expect to see truly elegant French inspired kitchens, with stunning design and craftsmanship.
To get the French Inspired Kitchen Look:
Use furniture-Style Cabinetry.
Timeless surfaces (such as white marble).
Add some patina with antiques.
Mix materials such as copper with stainless and a white farmhouse sink.
Soft color palette.
 These French inspired kitchen pictures evoke feelings of comfort and inviting happiness. Enjoy!
French Inspired Kitchen
This is a very inspirational kitchen. Hood designed by Francois & Company.
Cupcakes
Fit for a princess. Designed by Jennifer Rausch.
Gentle
I love every inch of this kitchen. The medallion on top the fridge is a white river piece. Designed by Jennifer Rausch.
Light
Delicate, feminine and airy. Designed by Jennifer Rausch.
Timeless
Sources: Stove: La Cornue, model: Château 120, Counters: The island is a cream granite and the perimeter is Calcutta marble. The large armoire is a fridge and freezer built-in. Floors: Gray Cream Limestone. Island's color: is a charcoal black. Designed by Hendel Homes.
French Country Kitchen
I love the color palette of this kitchen. It feels warm and very inviting. Designed by Hendel Homes.
Island
This island is unique and outstanding. Designed by Hendel Homes.
Ideal
I love kitchens with beams and lots of windows. Designed by Hendel Homes.
Chandelier
Delightful. Designed by Amy Birdsong.
Shiny
A delicate space. Notice the distressed cabinets. Designed by Amy Birdsong.
Eat to Live – Don't Live to Eat
Sources: Chandelier: Antique, bought in Georgia. Island Dimensions: 5′ by 7′. Room Dimensions: 20′ by 20′. Designed by Amy Birdsong.
French in an American Way
An Americanized French Kitchen. Designed by Schrader & Companies.
Side
Sources: Island: The base is the black premium factory finish from Woodmode Cabinets.  The wood portion of the counter is walnut with an oil rubbed finish. Walls: Sherwin Williams Kilim Beige. Hood by Francois & Company. Beams Dimension: 6′ x 6′. Floor is a custom hand scraped walnut with french bleed edge. Designed by Schrader & Companies.
Sinking In
The counter top is a combination of a Stained Walnut and Granite. The granite color is Typhoon Bordeaux. The faucet can be found here.
Eating Area
I like the finishes of the fireplace.
Much Munching
Simple and beautiful. Designed by Schrader & Companies.
Vitamin C
Cabinets are painted in Benjamin Moore's Ivory White 925 with glaze on top. Designed by Nine Design Group.
Hood
This hood designed by Francois & Company has very strong yet streamlined architectural lines. One of my favorites.
Green
Classic reinvented. Designed by Francois & Company.
Light
I love the idea of using light above the cabinets. Designed by Francois & Company.
Greige
Rustic and chic. Designed by Francois & Company.
Creative
Interesting shape. I love the beams. Designed by Joani Stewart-Georgi.
Let's Cook!
Island Dimension: 36″-42″ and the sink is a copper Farm Sink. Designed by Joani Stewart-Georgi.
Sunny
I love everything about this kitchen. Source.
Stones
Stunning stones and beams. Via Pinterest.
Relax
I love kitchens that has a relaxed feel to it. Via Pinterest.
Enchanted
This is just perfect in every single way! Via The Enchanted Home.
Chicken Wire Cabinet
Trendy? Sure, but also, classic. Source.
Vintage
I love the rustic and vintage elements found here. Via Pinterest.
Amour
This vintage farmhouse table is just lovely! Source.
Marble
I love the contrast of the black granite with the white marble. Source.
Make a Wish
Dreamy, dreamy, dreamy! Source.
1st Kitchen info: Floors: The wood is Summit Flooring scraped and pre finished walnut at 5 in. Solid. The inset is limestone honed at 24 in square. Designed by: Flagg Coastal Homes.
Feeling inspired? Share your thoughts!
Did you have a good weekend? It was busy around here. It seems that time went by too fast. Can we pretend today is Sunday, please? I could use of one extra day… 🙂
I hope we all can have a fun week, with some exciting work, some lovely moments with the people you love and some moments of gratitude.
Can you think of something you feel grateful for?
Have a blessed week!!!
xo
Luciane at HomeBunch.com
Interior Design Services within Your Budget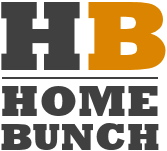 Get Home Bunch Posts Via Email


Posted in:
Architecture
,
Classic Design
,
Interior Designers
,
Kitchen Design

8 comments