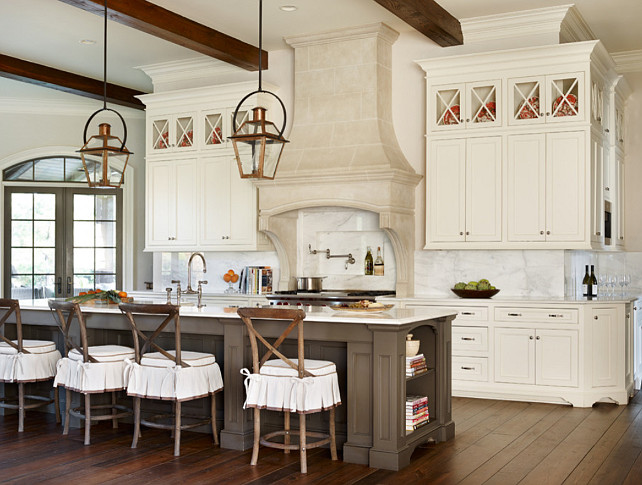 Next to the bathroom, the kitchen is the most trafficked room in the house. It's where the food is prepared and where families tend to gather. Therefore, it should be an inviting space filled with tranquility and awe. However, many people aren't happy with the aesthetics of their kitchens and opt for a remodel.
Remodeling your kitchen after years of sameness is one of the best investments any homeowner can make. Remodeling may increase the value of the home and spark new life into the room. Getting started on the transformation may be difficult if you lack the visionary quality that is needed to spark design.
Below are a few ideas to get you motivated.

Upgrade your Appliances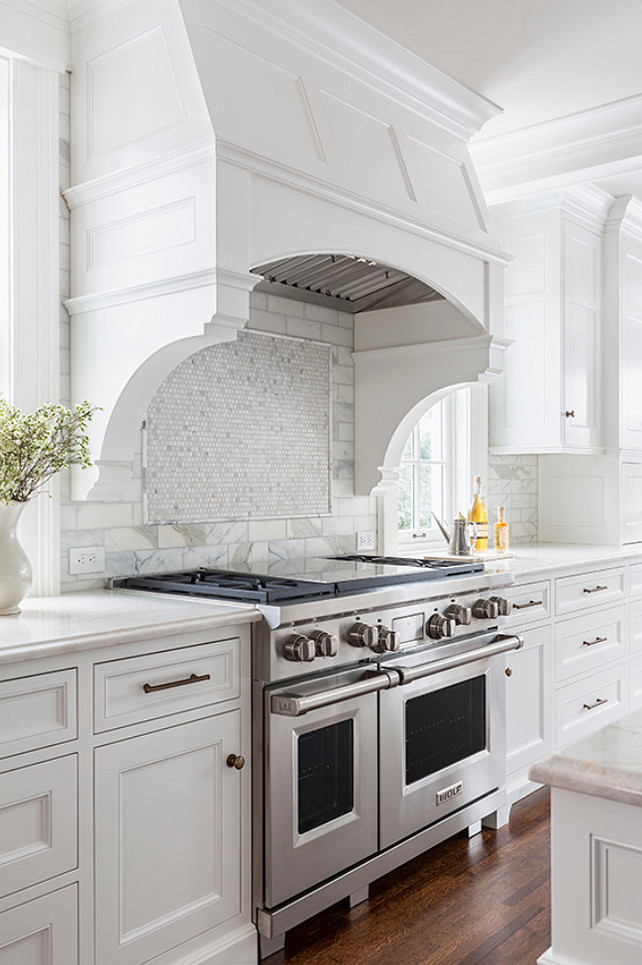 Upgrading your appliances to newer more modernly designed varieties can drastically improve the look and feel of the space. Look for energy star certified appliances to help conserve energy. You can upgrade your refrigerators, dishwashers, range, oven and your microwave.
Custom Made Cabinets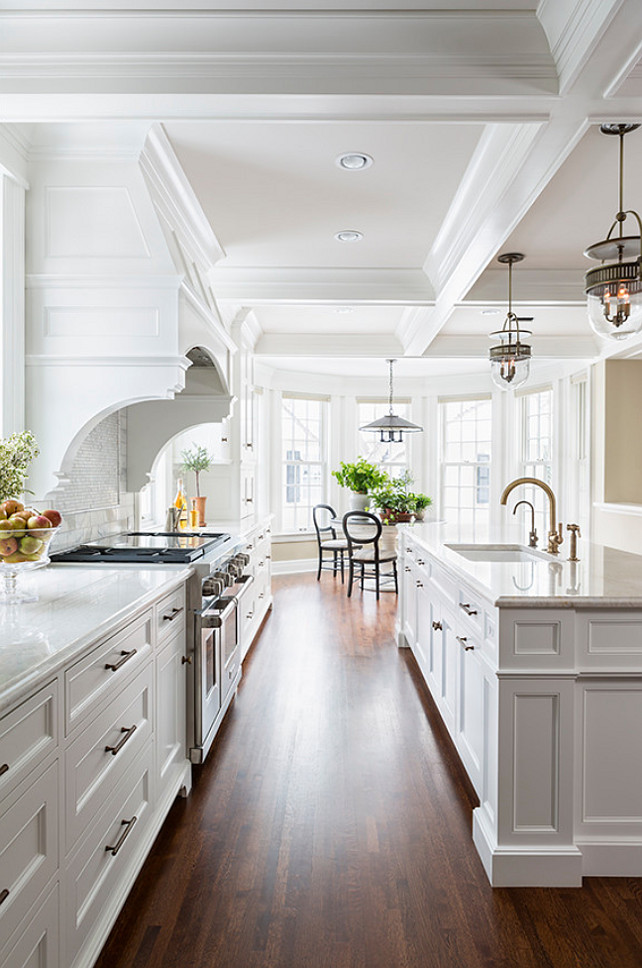 Cabinets are usually the main focus of the kitchen, therefore, they should represent the qualities of the homeowner. And there is no better way to do that than to go custom made. Custom kitchen cabinets are handcrafted and build to last, designed with your needs and wants in mind. You can create a more classic set of cabinets with rich hardwoods, soft close, full extension drawers or opt for a more contemporary set with lighter tones.
A New Splash of Color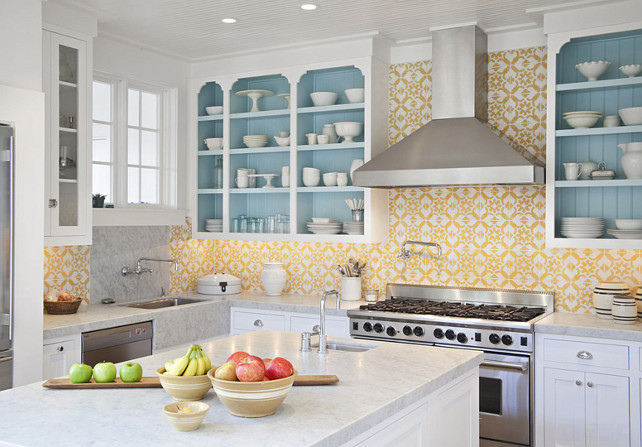 Freshening up the space with a new splash of color is another wonderful way to remodel your kitchen. Choose neutral solid tones that would stand-out while also complementing the other design features of the space.
Trade in Those Countertops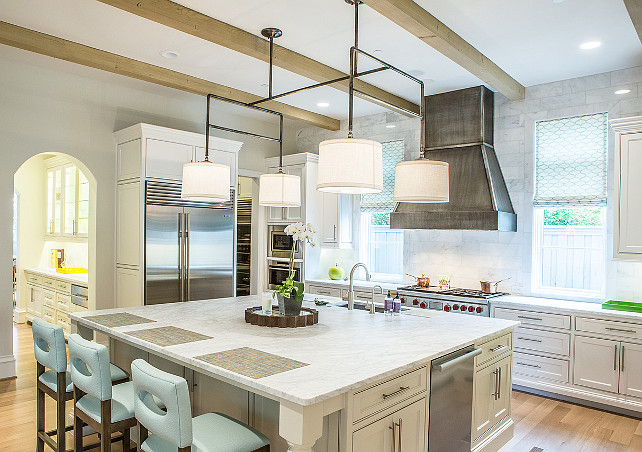 There are many different options when it comes to countertops such as polished granite, laminate, marble, concrete, glass, stainless steel, wood, and quartz. Regardless of which material you choose for your remodel, all countertops should be durable, functional, beautiful and easy to maintain.
Lights, Lights and more Lights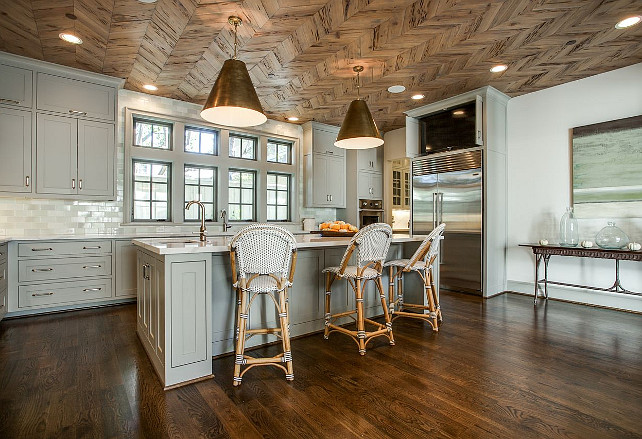 There is no room for boring ole lights in your fresh new kitchen, trade up for more streamlined fixtures such as scones, pendant chandeliers, recessed lighting and beautiful low hanging island lighting.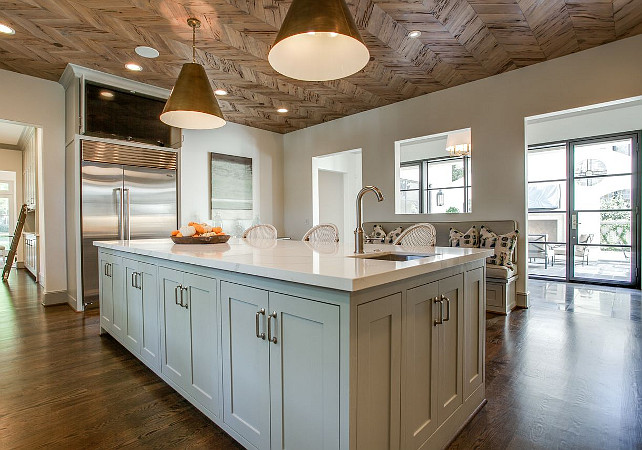 Pendants are the Goodman Hanging Lamp.
Pantry Organization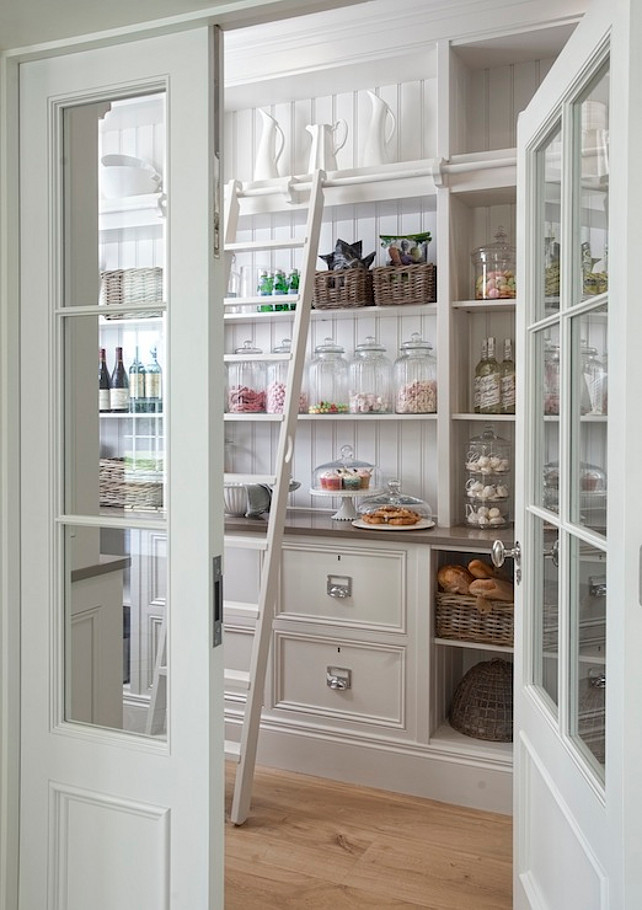 An organized pantry will always look fresh and renewed. You can purchase spice racks, labels, pantry shelves and large mason jars and then organize your pantry to be both accessible and beautiful.
Fresh Curtains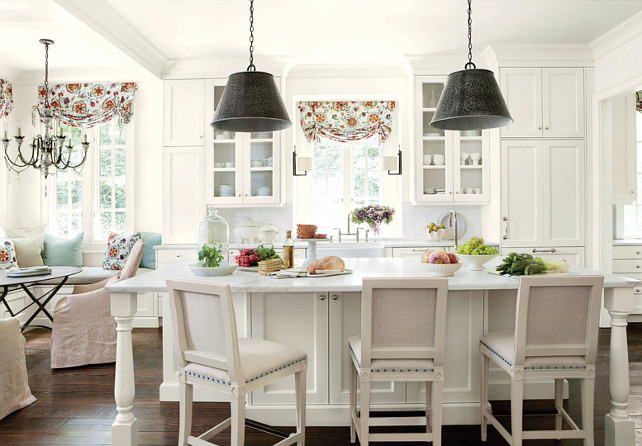 Trade up those dingy curtains for window treatments that flow with the new design of the space. Choose subtle tones that would complement the color of the walls.
Floor it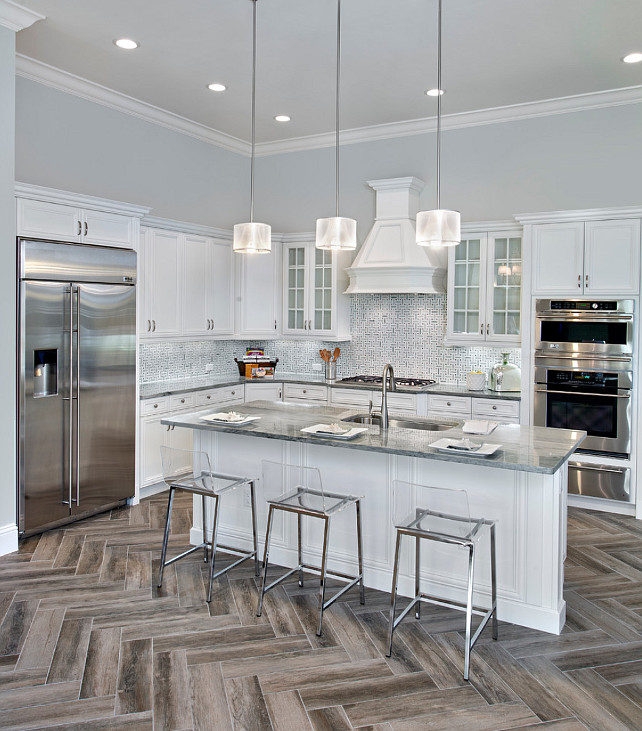 Updating the floor is another popular choice when it comes to kitchen remodeling. You want to choose a material that would complement the walls and cabinets beautifully. The floor should be durable, moisture resistant and low maintenance. Some great flooring options include cork, bamboo, concrete, vinyl, tile, and hardwood.
The flooring we see above is a porcelain tile that looks like wood.
Sinks and Faucet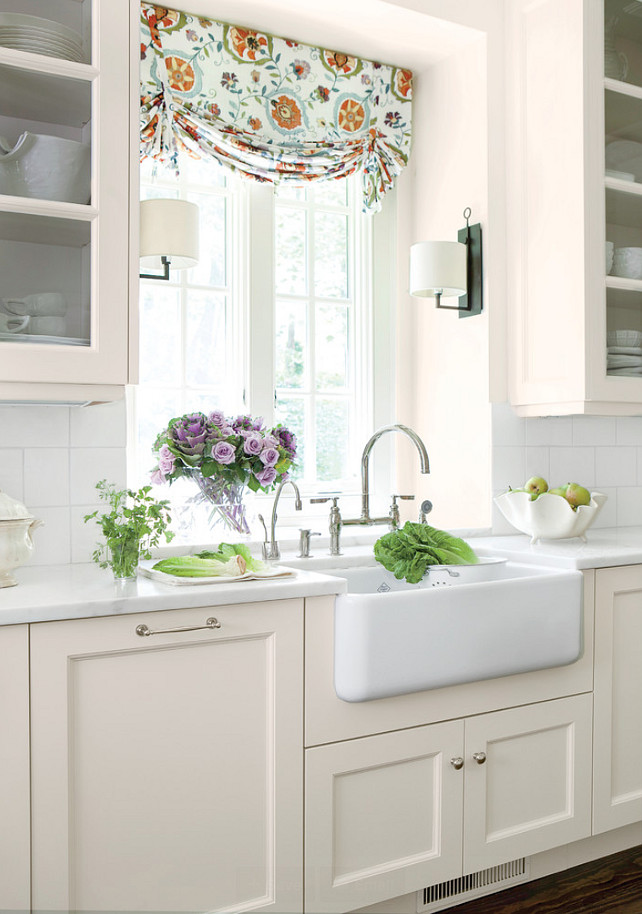 There are many different styles and materials you can go with for your new sink such as cast iron, stainless steel, porcelain and concrete. The faucet you choose should complement the sink to inspire seamless appeal.
You can either choose to do this remodel yourself or take these inspirations and suggestions to a trusted interior designer and work with her/him to make your new kitchen visions a reality. Either way, I hope you have fun and keep your goals in mind.

See more Inspiring Interior Design Ideas in my

Archives.
Interior Design Ideas:

Paint Color
Thank you for being here, my friends. I hope you have a wonderful day!
Talk to you tomorrow!
with Love,
Luciane at HomeBunch.com
Interior Design Services within Your Budget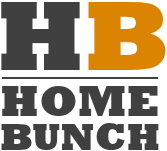 Get Home Bunch Posts Via Email

Sources: 1: Chenault James Interiors. 2 & 3: Casa Verde Design. 4: Jessica Glynn Photography. 5 & 6: Avrea Wagner Interiors. 7: Hayburn and Co. 8: Jinx McDonald Interior Designs. 9: Southern Living.