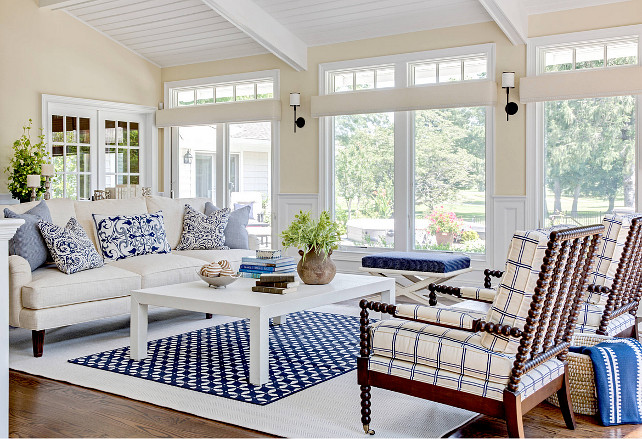 Finding the right balance of style and functionality is not always an easy task, but I put together this post to share some examples of beautiful lighting that should inspire you. I think you will love these lighting styles and trends, not to mention these beautiful interiors!
When looking to find the right lighting for your interiors, keep in mind that you have plenty of options: LED lights, lamps, overhead lights, chandeliers, accent lights, etc. With these tools, you can bring beauty and practicality to your home
Here are some lighting ideas, which you can easily apply throughout your home to increase your levels of comfort and enjoyment.

The Right Light for Entertaining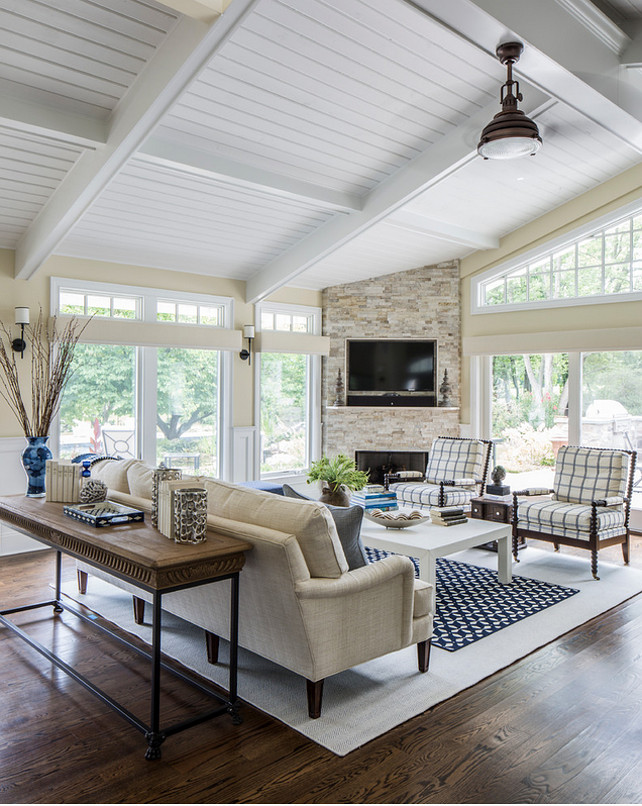 Brighter light will set a cheerful mood and encourage activity and alertness. People don't like to sit in bright, direct light, however, so lighting should be focused on walls and points of interest. For example, use sconces to accentuate windows or your fireplace mantel.
Add a Vintage Feel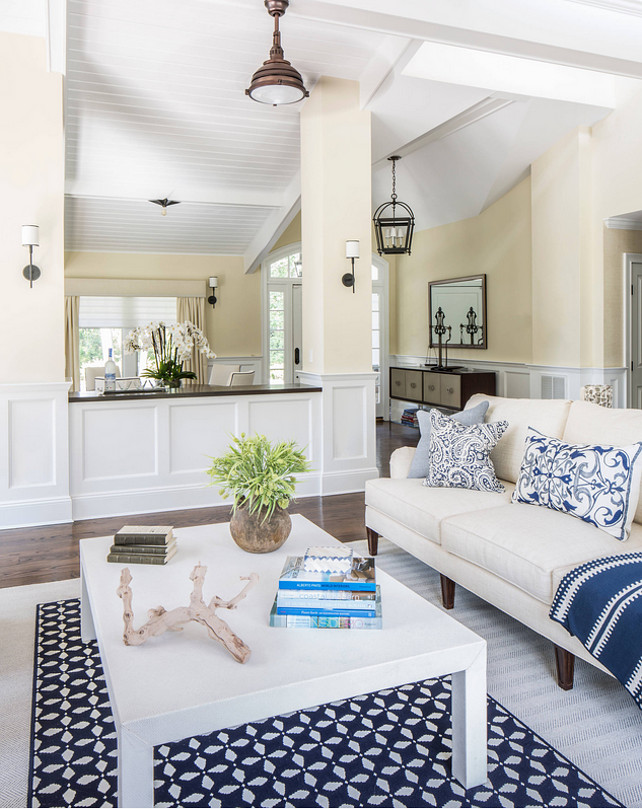 Vintage lighting is here to stay. They not only add character but they also add a touch of interest to any room.
Decorative Table Lamps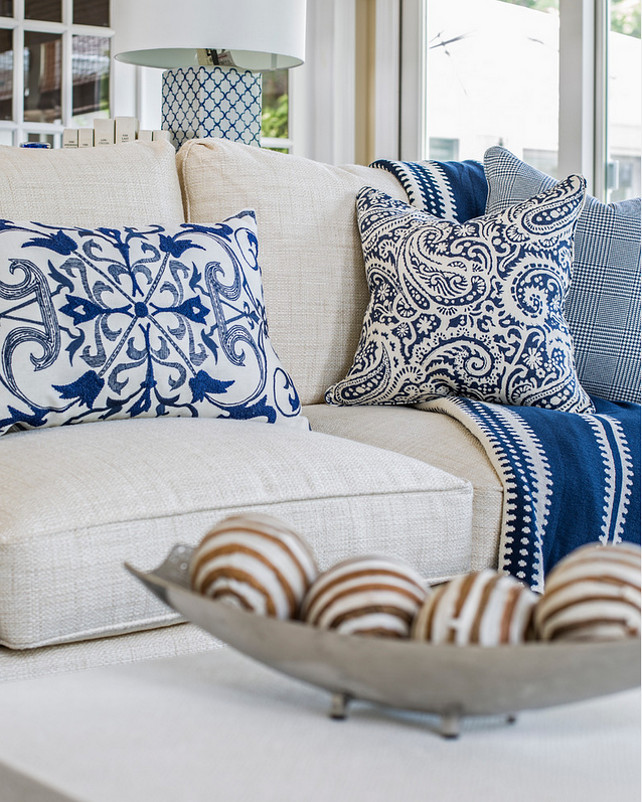 Textures can also be emphasized with light— use plenty of soft textures to make the room feel softer and to not reflect much light, creating a soothing environment. A wonderful way to brighten-up your fabrics is by placing a stunning table lamp close by.
Dining Light Ideas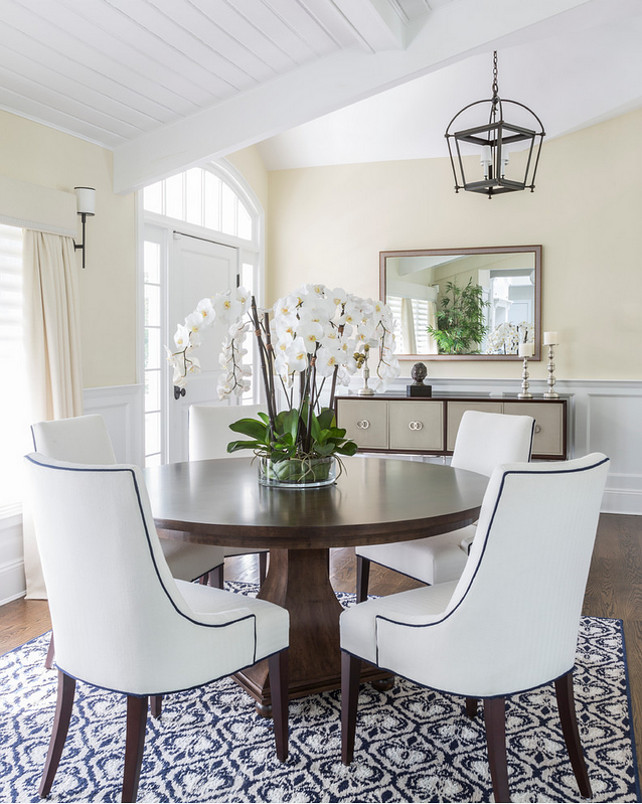 Paint Color: Muslin by Benjamin Moore.
Using pendant lamps and sconces in open dining rooms is a classic look that will stand the test of time.
Sconces & Hall Lighting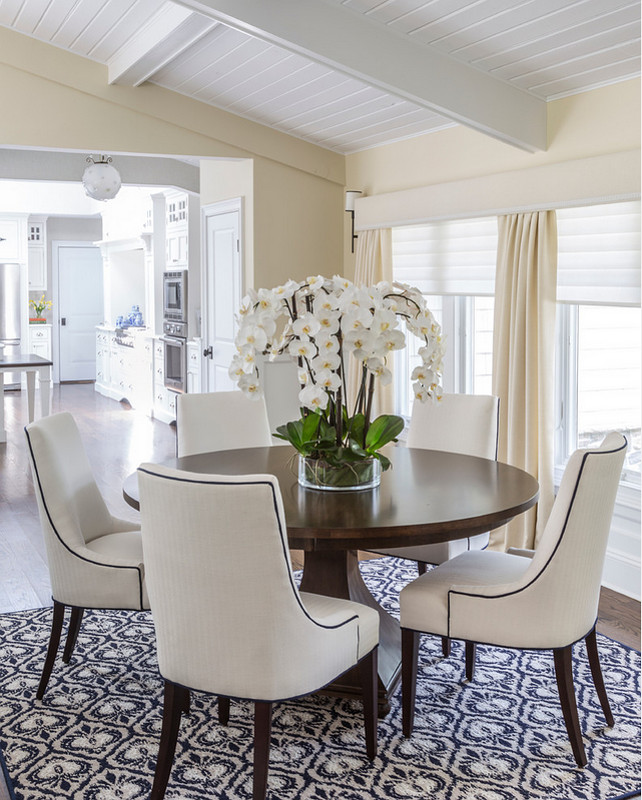 Lighting is one of the biggest opportunities for homeowners to subtly but effectively influence the ambiance of your home, whether for your own comfort and convenience or to set the mood for your guests. When skillfully applied, lighting can elicit a wide range of emotional responses, helping to make a party more cheerful or a romantic dinner more intimate.
Relaxing Light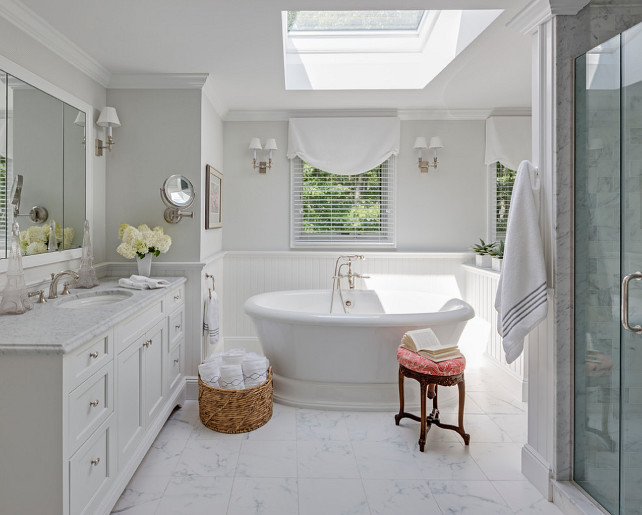 Light dimmers are a must in any bathroom. The right light can always make you feel and look good! 😉
See more Inspiring Interior Design Ideas in my

Archives.
Interior Design Ideas:

Paint Color
Hello, my friends! I hope you guys had a good time here today. I am planning to change some light fixtures around my house and the interiors above are truly inspiring me. I want a classic, coastal look that is not too fancy, nor too ordinary. It seems that I need to start shopping soon… which I always find to be a fun task! 🙂
I hope you have a wonderful day! We'll talk again very soon!
with Love,
Luciane at HomeBunch.com
Interior Design Services within Your Budget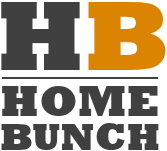 Get Home Bunch Posts Via Email