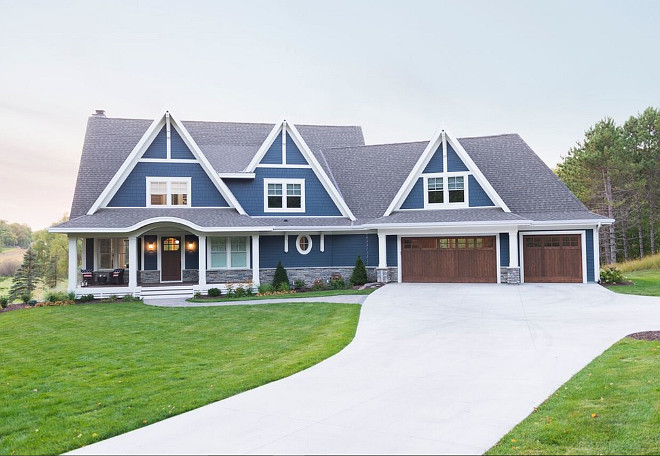 It doesn't take long for even a newly built home to show signs of aging. High-traffic doorways get scuffed, wall colors can starts to fade within two years. Homeowners are typically caught off guard regarding how quickly upgrades become necessary. Usually within five years, something will need to be repaired or replaced.
Even if components of the home have toughed it out for years, homeowners may still be looking to modernize faster than they anticipate. The older we get, the quicker time seems to fly by, and before we know it there are obvious places where the style of our homes could use aesthetic improvement.
Alas, where do we find the money to modernize? Truth be told, there are several ways to make your home look up to date without compromising the savings account. Furthermore, if big room-sized changes are in the works there are simple yet savvy ways to cut costs as well:
Call and Quote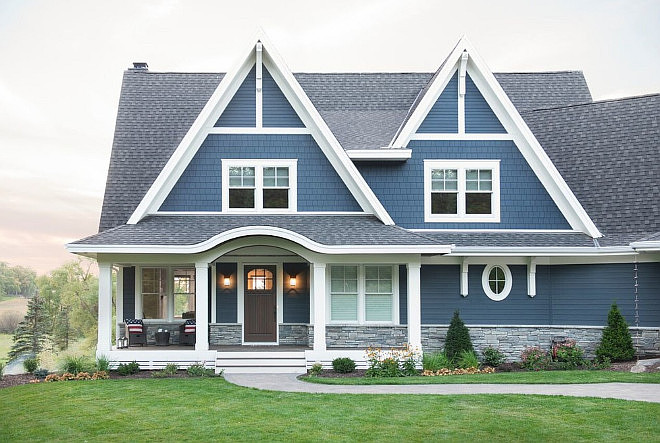 Waiting until the absolute last minute to call in a contractor for an estimate puts the ball in their court. The inaccessible front door courtesy of a caved-in porch needs repair ASAP. Do you think you'll get a fair price? When signs of impending repairs are evident, call a contractor to come out and have a look. Get the quote in writing if possible. This is good policy regardless, considering repairs may be a safety issue.
Getting price ranges figured out also applies to the removal process. The industry of roll off dumpster services in most American cities offers a wide variety of pricing. Calling around and, most importantly, providing details about the material being hauled away will help homeowners get a fair deal.
Paint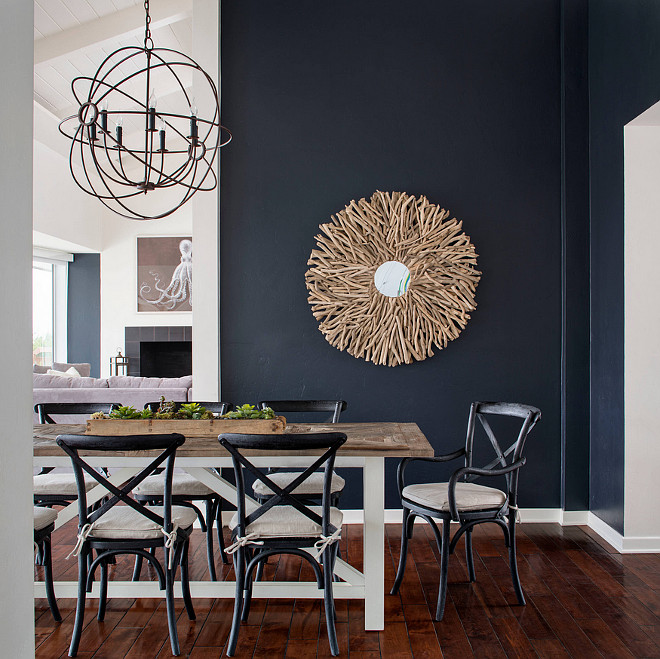 Wall paint color is "Dunn Edwards 6336 Stargazing".
Design: CM Natural Designs.
Wall color remains the key element to the look of a room. With that in mind, it may be a relatively simple act of covering the walls with a fresh coat of paint that livens a room. Painting is by far the most cost-effective way to upgrade a room in terms of the impact it has on the overall feel and look.
However, careful consideration for the color scheme is important when modernizing a room is the goal. Popular colors and color combinations are a product of their times–and times change. Chances are this is why the current paint color no longer seems right. Select colors which not only speak to contemporary stylist sensibilities but which aren't too trendy or distinct. That is, unless you plan on painting again in less than five years.
Scale Down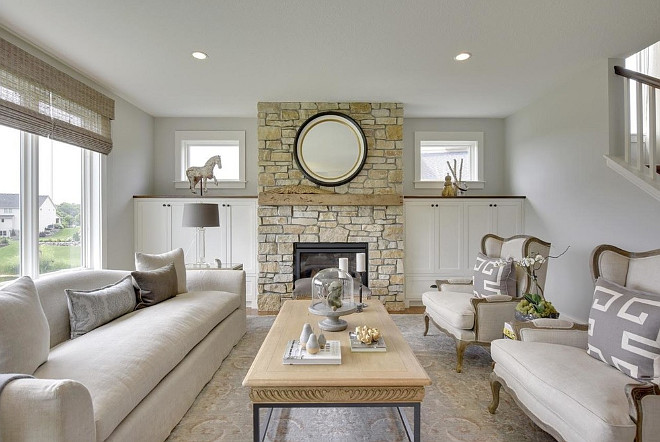 Who doesn't appreciate the effort and artistic energy that goes into top-notch interior design? Who wishes they had the means to pull it off themselves without going broke? It's possible, but it requires condensing the pricey dream into an affordable reality.
Once you've found a photo-set of desired interior design, it's time to analyze the pieces one by one. Mentally remove and rearrange them to figure out which can work with which and which can be removed without compromising style and comfort. It may be possible to pull off the interior design of your dreams by simply cutting it down to a size suited for your budget.
Kitchen and Bath Touch-Ups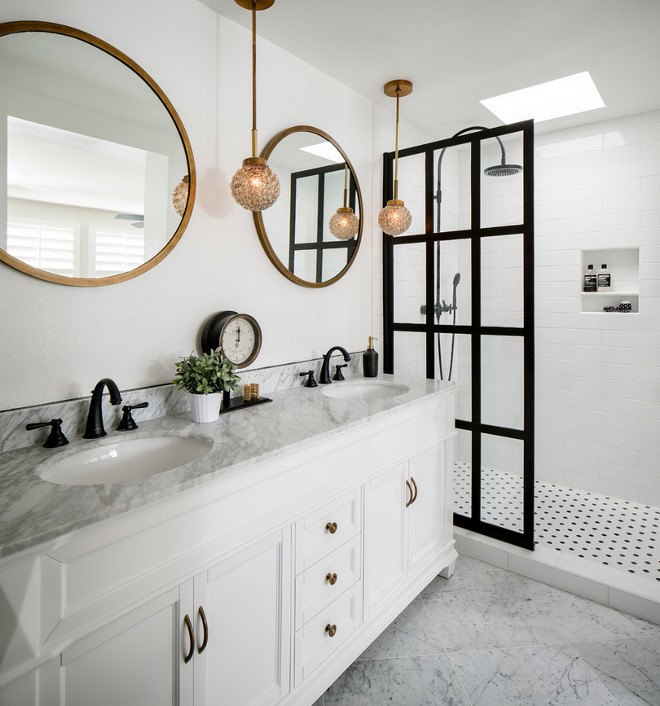 Design: CM Natural Designs.
Modernizing a home inevitably leads to the kitchen and bathroom(s.) These areas are where state-of-the-art installations and fixtures are the most desired and noticeable. Luckily, it doesn't take thousands of dollars to bring the look of a bathroom or kitchen up to date.
Replacing knobs and handles on cupboards as well as painting them are the easiest and cheapest ways to make a kitchen look brand new. New faucets throughout the home will also help launch its style into the 2010s and beyond without costing much more than $150 per unit.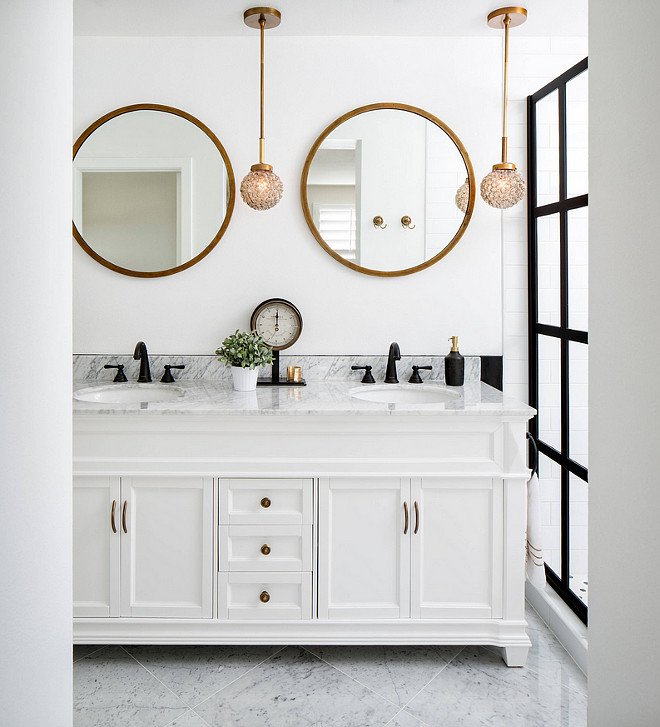 Bathroom Pendant Lighting: "Arteriors Home Giuliana Small Pendant".
Design: CM Natural Designs.
Homes eventually need replacement parts and upgraded style. It's the nature of maintaining residential property as time goes on. Fortunately for homeowners on a budget, there are clever ways to modernize the look of their household without maxing out a credit card or minimizing their savings.
Sources: 1, 2: Mark D. Williams Custom Homes Inc. 3: CM Natural Designs. 4: Mark D. Williams Custom Homes Inc. 5 & 6: CM Natural Designs.
Share your personal experience on saving money around the house. I would love to hear from you!
See more Inspiring Interior Design Ideas in my

Archives.
Interior Design Ideas:

Paint Color
Hello, everyone! I hope you're having a great Sunday.
I'll will be back with a new post tonight after spending some time with my kids and doing some work around the house. 🙂
See you guys later!
with Love,
Luciane from HomeBunch.com
Interior Design Services within Your Budget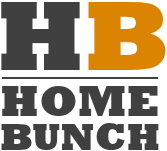 Get Home Bunch Posts Via Email