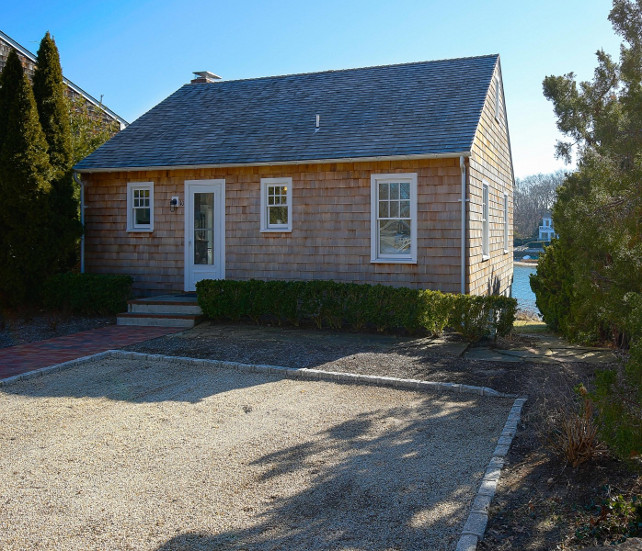 I often post fancy cottages, but it's the small, quaint shingle cottages that always steal my heart.

I look at this single cottage and I can't help but design it in my mind. I imagine buying this place (it's currently for sale for $1,295,000) and changing some of the decor, adding some personal details and especially sprucing up the exterior.

Located in Sag Harbor, NY, United States, this waterfront pied-a-tier sits alongside its own sandy beach with breathtaking views of Sag Harbor Cove. Newly renovated inside, this two bedroom, one bath cottage with seaside décor is the ultimate place to spend sunny weekends at.

Expertly crafted open living spaces feature a small white kitchen with open layout, living room with brick fireplace and ample windows bringing in the Hampton's light. A mahogany deck gives way to your own private sunrises and sunsets.

This is surely a place to live simply and unwind. Let's pack our bags?
Shingle Sag Harbor Cottage with Coastal Interiors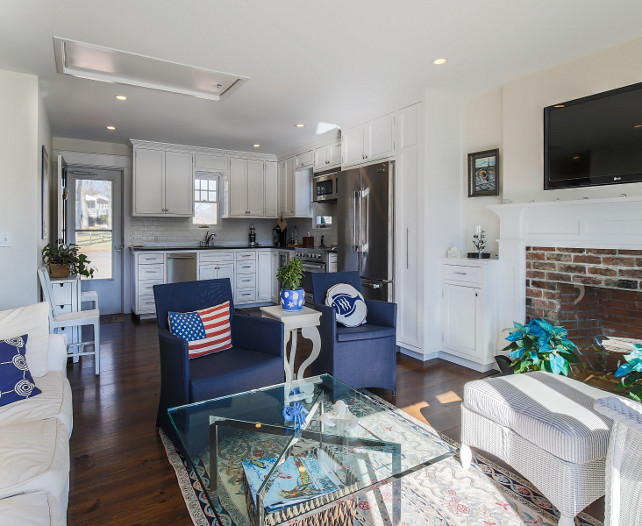 The front door opens directly to the newly renovated kitchen. As you can see, the space is not big, but it was surely done right.
View
The kitchen features beautiful stainless steel appliances, modern white cabinets, honed black granite and subway tile backsplash.
Notice the dark stained floors and the view of the water.
Living Room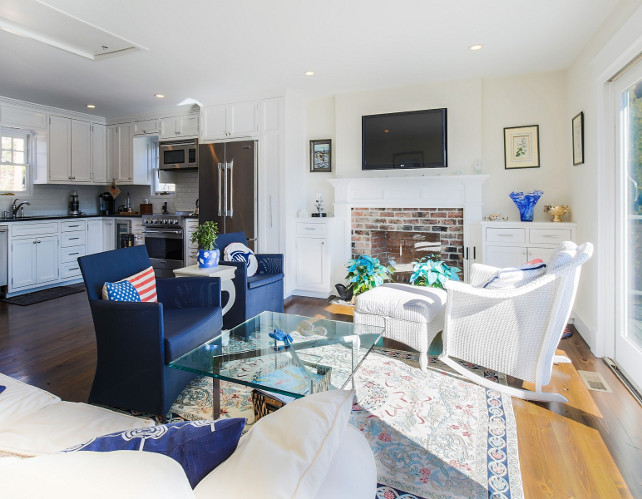 Casual furniture brings a relaxed feel to this cottage, while useful built-ins, on each side of the fireplace, adds extra storage space.
Bathroom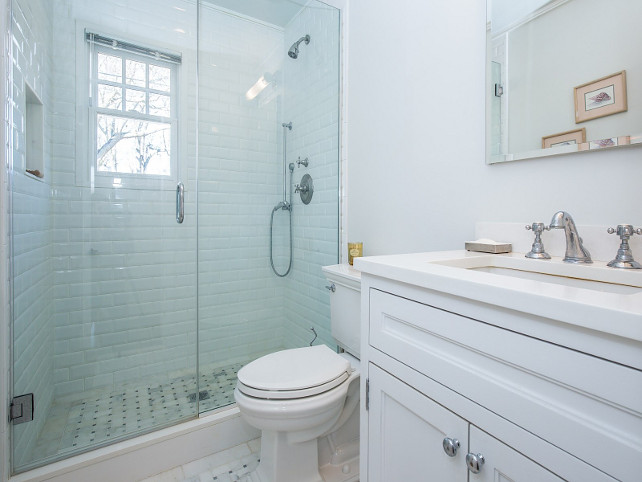 This is the one and only bathroom in the cottage. Having only one bathroom is not an easy task but this one was beautifully designed. I especially like the beveled subway tiles in the shower, the large marble basketweave floor tiling and the white quartz countertop.
View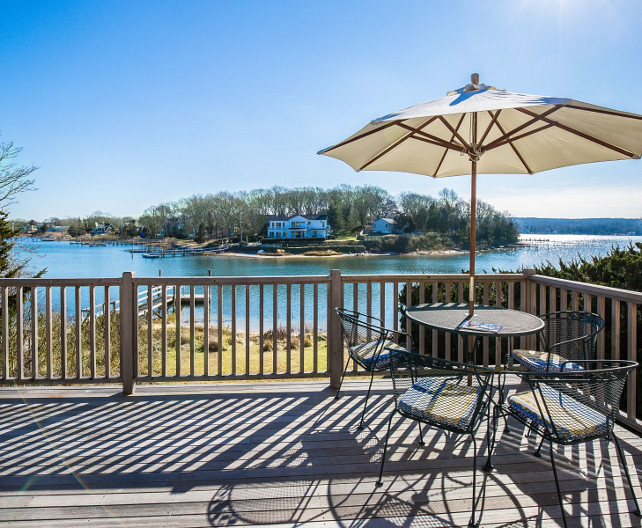 This cottage is all about this view! Isn't it peaceful?
Deck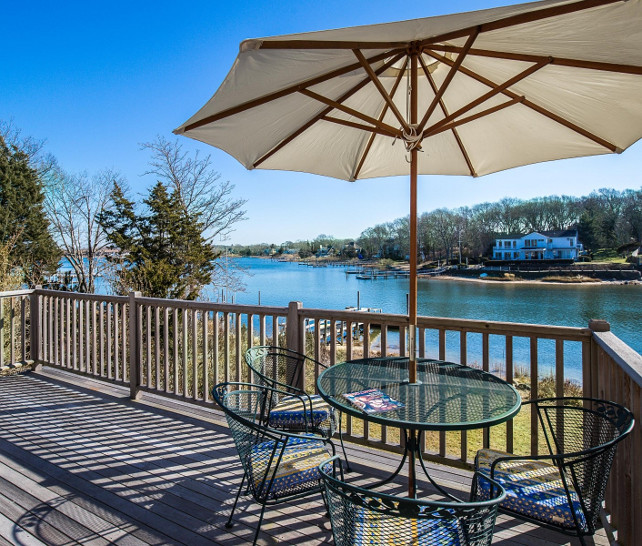 The mahogany deck is great but I would replace the patio set for something more inviting and comfortable.
Shingle Cottage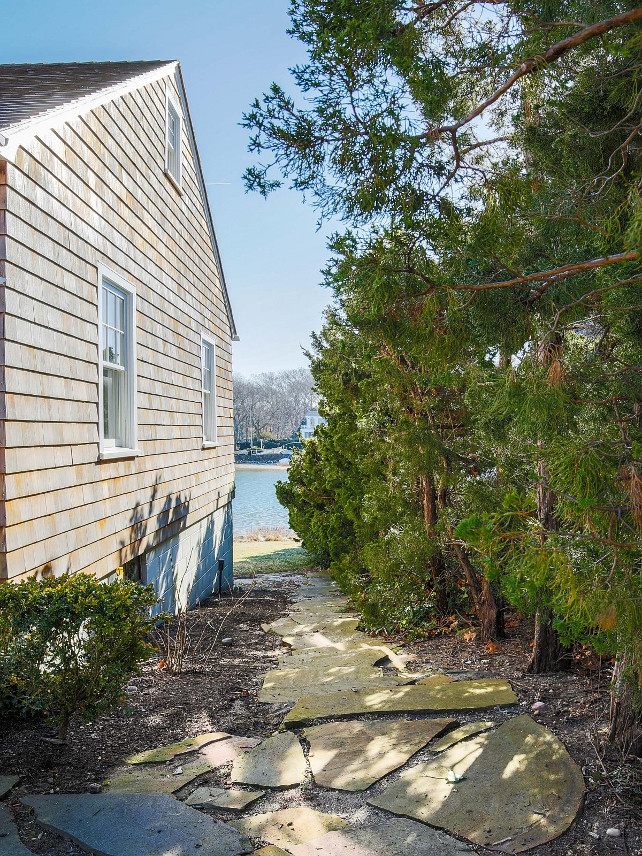 This picture seems that was taken early in the spring, which explains how lack of flowers. I would love to plant lots of flowers, perhaps hydrangeas, and make of it a beautiful path to the beach.
Wet Toes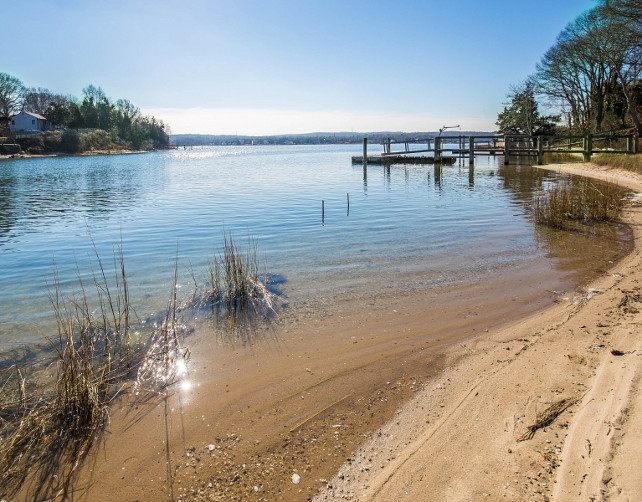 Wouldn't it be nice to leave all the noise, all the work and craziness behind and spend the weekend by the water? I wouldn't say "no" to that! 🙂
Now, you're the designer! What would you do to improve this cottage?
See more Inspiring Interior Design Ideas in my

Archives.
Interior Design Ideas:

Paint Color
Hi! How are you today? I was just thinking about summer right now and I feel it's going by so fast. Do you feel the same way? It's a little bit sad, isn't it?
I still have many plans for the rest of this summer and I want to enjoy every sunny day we get. I am simply not ready to think about what comes next…
It's funny how life goes by so fast and it seems to never stop. I went to Costco the other day and I saw a Christmas tree! I felt like saying something to someone… seriously, a Christmas tree already? Is Costco trying to a "gentle message" that I should start getting ready for Christmas already? Don't get me wrong, I love shopping at Costco but this is a bit too forceful and quite stressful. Let me enjoy the sunshine, let me breathe the fresh air and feel the warm ocean's breeze. Let me feel like I am still where I am at: summer!
Start reminding me about Christmas when the weather is cold and snow is about to fall. I won't forget to spend my money at your store. I know I have a big list of gifts. There's nothing to worry. In fact, let me worry less. Allow me to live without thinking too much about what is coming next. How about we start embracing this exact moment? What is wrong with that?
Today, I am taking the day to allow myself to live in the moment. I will pay attention to what is happening around me and what my mind, my spirit and my body needs from me. I will look at my family and see them, instead of just jumping in the car and rushing to do everything that's on my agenda.
We need to start looking around and make conscious choices.
It's time for us to turn every utter message off and start turning our brain on.
Have a fantastic summer day!
with Love,
Luciane at HomeBunch.com
Interior Design Services within Your Budget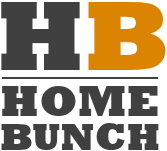 Get Home Bunch Posts Via Email

Sources: Sotheby's Homes.