Positioned in the most tranquil of settings in the beautiful countryside of Boscastle, Cornwall, United Kingdom, this small cottage is the perfect combination of a serene setting and inspiring architecture.
Cornwall is well-known for its natural beauty and this cottage seems to be the ideal place to enjoy the area. The cottage sits on the countryside of Cornwall but it's very close to the coastal villages of Tintagel, Boscastle and Crackington Haven, providing many options to enjoy the best of north Cornwall.
The interiors of this cottage are lovely, but what I love the most are the outdoors. It's a place where you can find peace and relax. Aren't we all craving that?
Cornwall
Dreamy cottage near Boscastle, Cornwall.
Living Room
The Carpenter Oak construction in the sitting room is stunning.
Fireplace
The beams, fireplace and the painted floors are my favorite features here.
Kitchen
This kitchen mixes traditional pieces with contemporary elements in a fun and colorful way. I love the blue hutch.
Eating Area
The eating area has a great view of the countryside.
Bedroom
The bedroom is rustic and it has very charming beams.
Garden & Patio
This is a cute, low maintenance garden with a lovely patio.
Patio
A perfect day could start by having breakfast here.
Two
Have you ever had a romantic picnic?
Country Cottage
Enchanting…
Views
Wouldn't you feel relaxed here?
Air
Breath only fresh air.
Little One
Quiet and peaceful.
Hammock
Dreamy sunny days.
Fenced Treasure
Heavenly.
Drive Away
This cottage is close to coastal villages of Tintagel, Boscastle and Crackington Haven.
Green & Blue
Nr Boscastle, North Cornwall.
Cornwall
North Cornish coastline. Simply stunning!
This cottage is 100% gorgeous, wouldn't you agree?!
Today I'll be going to my favorite cafe with my husband. It's getting colder here and we're craving some good coffee with a decadent dessert. Chocolate, please!!!

How are you going to enjoy your day today?
See you guys again tomorrow. Big hugs to all!
xo
Luciane at HomeBunch.com
Interior Design Services within Your Budget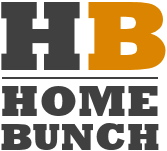 Get Home Bunch Posts Via Email

Source: Unique Home Stays