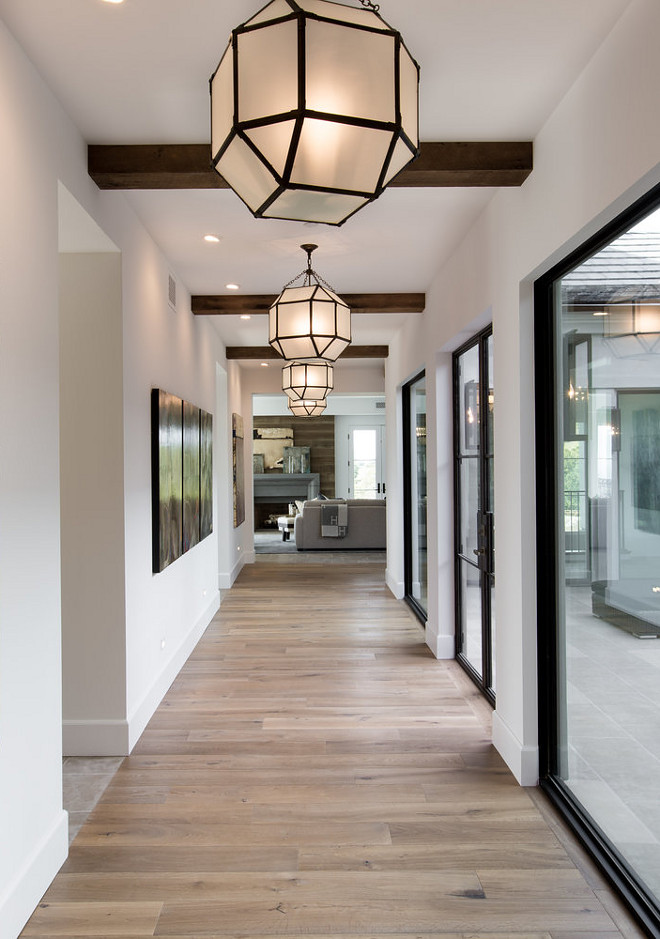 Renovating your house in 2017? Building a new home in the year ahead? If you're renovating or building, you might want to take a peek at what top designers are forecasting for next year.
Looking ahead is also a good way to avoid making costly mistakes. Hint: don't buy copper.
Let's take a look at what's coming in and what's going out.
Incoming Trends
Here are some expected trends:
1: Solar Panels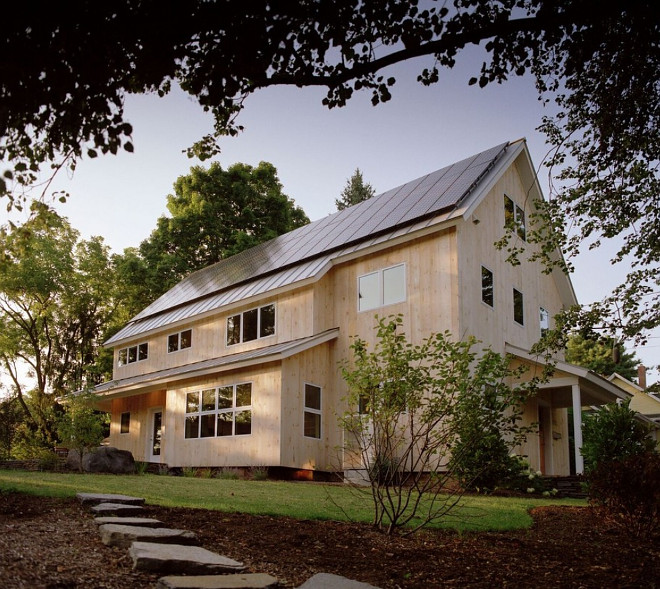 (Coldham & Hartman Architects –  Photo by Ethan Drinker.)
While solar panels have typically been seen as an excellent renewable energy source, it's also going to be more popular because panels are becoming more aesthetic and the price keeps dropping. Solar kits designed for residential use will give you everything you need to install your own system.
Solar panels will also be an eco-friendly way to green up your home.
2: Terracotta & Cork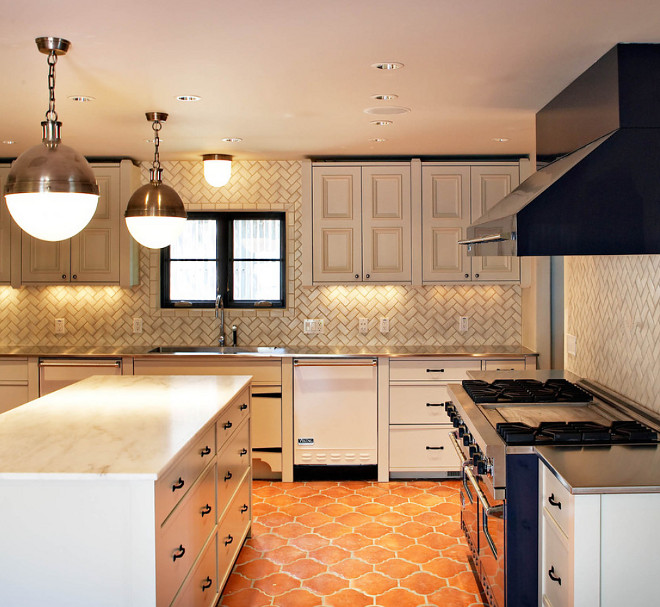 (MORE design+build. Photo by Terri Glanger Photography.)
Terracotta is emotionally warm, as opposed to cooler white tones. While white tones are still popular, this is expected to change. Terracotta with a matte finish will work well on bathroom walls. Terracotta was popular in the 1980s, but mainly as a tile to create a rustic look. Now the trend will be more toward creating a warm look with a matte finish. Interiors will flip from cool and logical to warm and emotional.
Cork is also considered another warm material. It will be seen in coffee table bases, stools, side tables, and even as entire walls in a home office.
3: Dark Green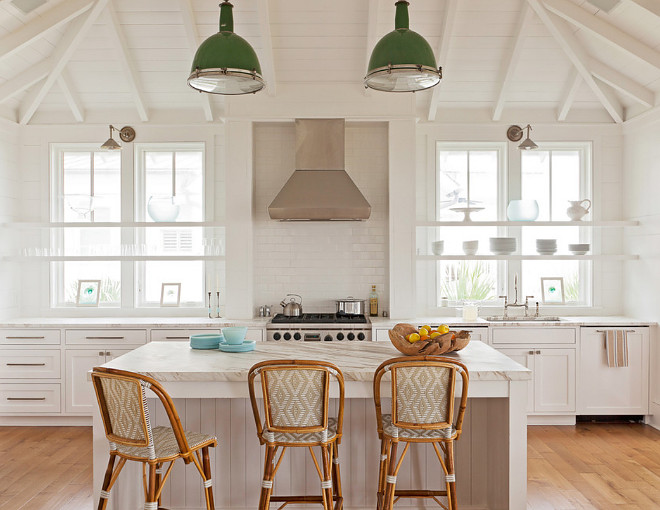 (Beau Clowney Architects – Julia Lynn Photography).
Greens will replace some blues; specifically, dark greens will replace midnight blues and navy blues. Home office walls will be painted dark green to create a cool, minty look. The color will also show up in furniture—as armchair upholstery or in light fixtures. Décor items, too, will favor greens to blues.
Matte Appliances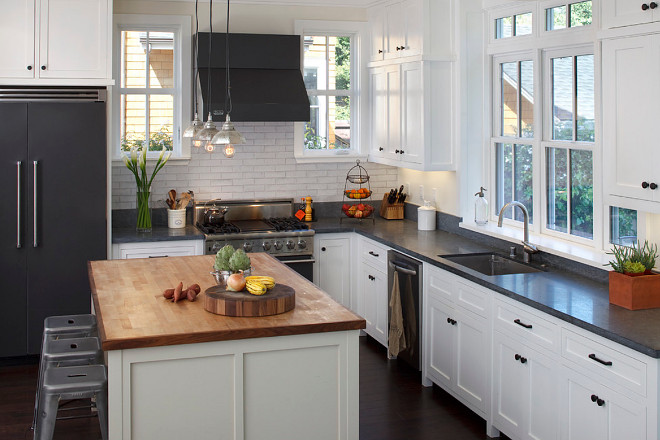 (Artistic Designs for Living, Tineke Triggs.)
Matte finished appliances will replace lustrous, shiny, glossy appliances. Matte creates a calm, subdued, classy look to an appliance. A kitchen with matte finished appliances will appear calm and soothing.
Comfy Dens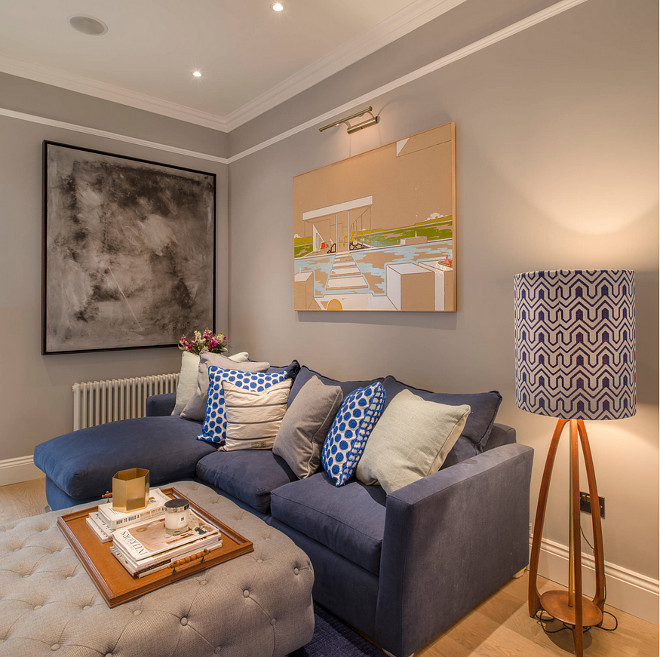 Paint color is  is "Dulux – Endurance – Chic Shadow". (Inigo & Co.)
Dens are expected to make a comeback, with the exception that they won't have any TVs, music equipment, computers, or any other electronic devices. It will be used as a great place for reading, writing, thinking, drawing, painting, or enjoying a good conversation. Furnishings will include deep sofas, oversized armchairs, sheepskin rugs, and floor cushions. Dens should be places from which to escape the world.
6: Luxurious Headboard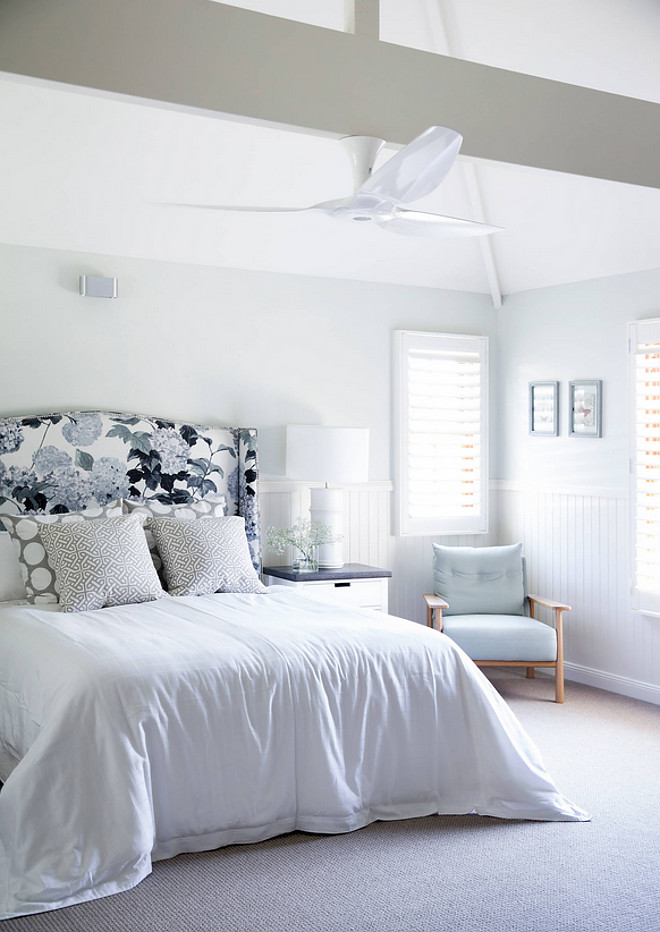 Upholstered headboards are popular but they will go now mainstream. Styles are expected to vary based on tastes—neutral colors, bold colors, and different shapes and buttons. An upholstered bedhead will make a bedroom look instantly classier.
Outgoing Trends
Some familiar trends will be moving out to make way for the new. Here are some of them:
1: Copper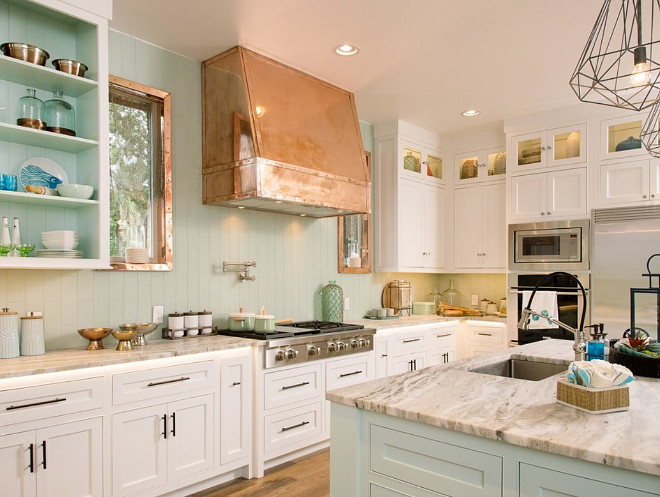 (Interior Gilt – Carrie Eldridge Photography.)
While copper has always been considered a warm, sophisticated color for décor, especially rose gold, copper will be fading out. A surplus of imitation copper décor has now saturated the home décor marketplace. It's expected that black steel and burnished industrial metals will take their place.
2: Open Plan Housing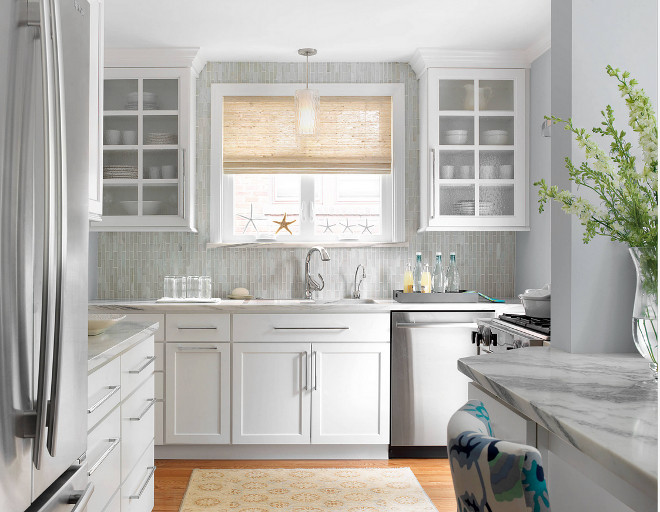 Small kitchen with a smart layout. Countertop is Montclair Danby Marble. It's a natural stone. Wall paint color is "Sherwin Williams SW6246 North Star". Backsplash tile is Sonoma Tilemakers Vihara Puka Silk 1″ x 4″.
(Castle Design – Alise O'Brien Photography).
While the open plan house is still aesthetically appealing because it creates a sense of spaciousness and communion, the trend will be changed. Home layouts will again lean toward more privacy. It's quite hard to believe, but homeowners are now looking for cozier rooms while keeping only the kitchen and family rooms open to each other.
3: Large Tile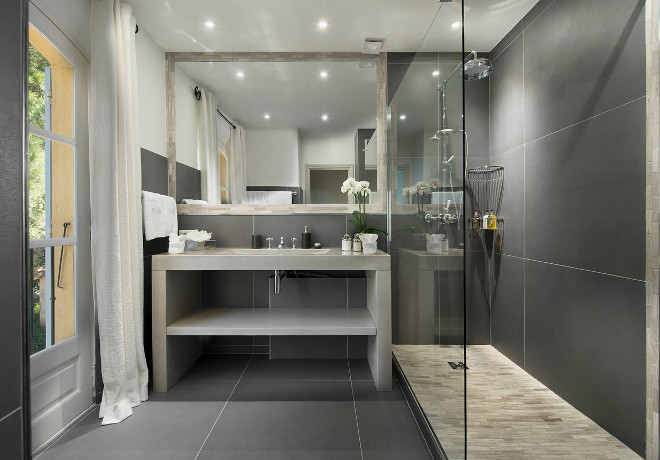 Bathroom Tile: Natural stone basal grey Barwolf.
Tiles are expected to be long and thin. Think herringbone! If you love large tiles, try to use something similar to the above… these are stunning and they won't look outdated.
4: Faux Industrial Signs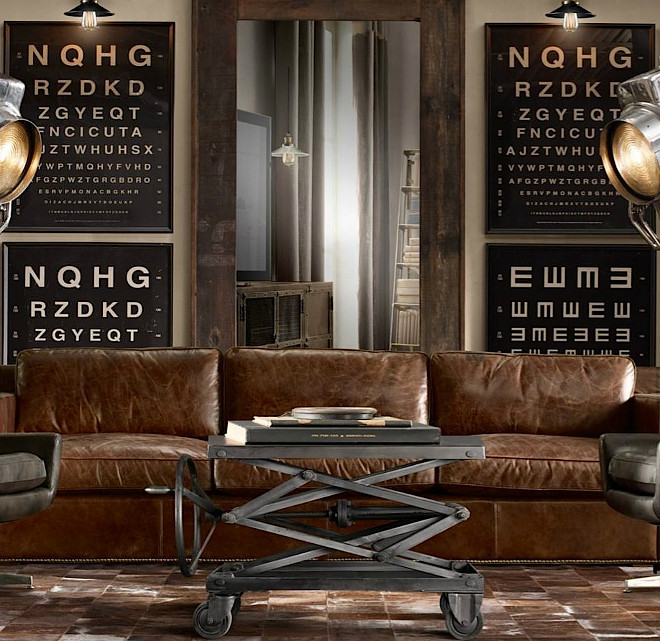 (Restoration Hardware signs via Pinterest).
The faux industrial posters and artwork will be fading away. They no longer attract attention and have become more of a cliché statement piece. The new trend is farmhouse inspired signs!
5: Fiddle-Leaf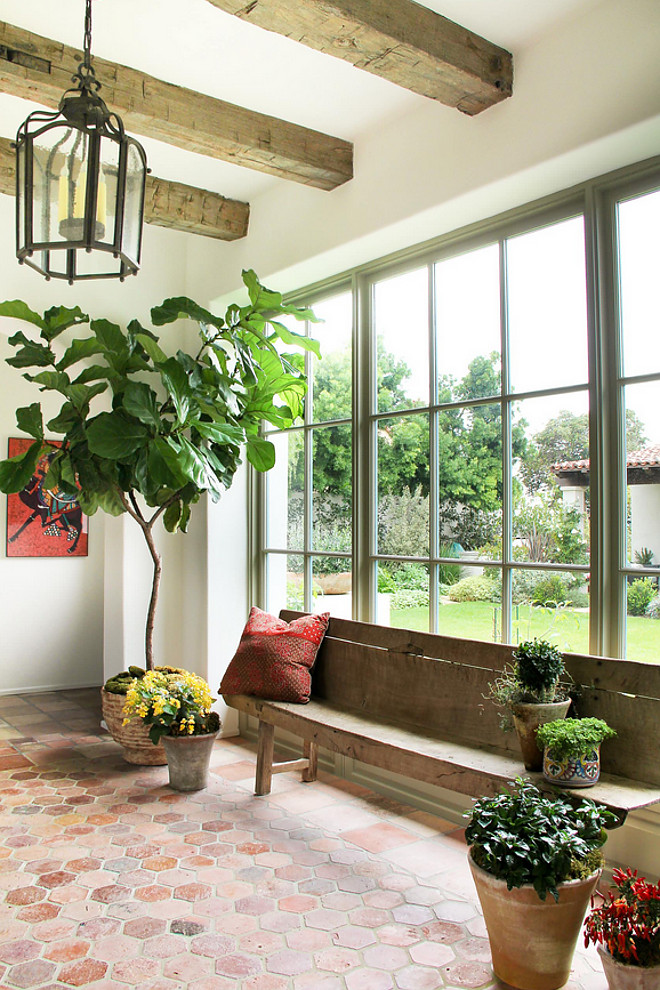 (Chris Barrett Design – Photography: Jessica Comingore).
This one almost hurt my heart because I love fiddle-leaf fig trees, but it seems that olive trees will replace them. If you live in a small space but would love to add some greenery to your home, an alternative is to replace trees with a tiny terrariums. The hipster home offers this advice on the best plants to use: "Do use Tillandsia, also known as air plants; these are a great choice for your tiny terrarium because they take all the nutrients they need from the air and a small amount of water. No roots means no wet soil which means no mold."
6: Fabric Wall Art

(Source: Focal Point Styling – Click here to see this fabric wall art tutorial).
The craft movement gained momentum in 2016 with the explosion of fabric wall art. Unfortunately, it degraded into a cover-up for paint jobs gone wrong. The one we see above is an exception and you can click above if you want to give it a try. In fact, many of these type of DIY fabric wall art went viral on Instagram and Pinterest.
It's always exciting to look forward to the coming year and notices what's in and what's out, and what is new, what is old is, and what is making a comeback. And now you know what to expect. 🙂
Posts of the Week: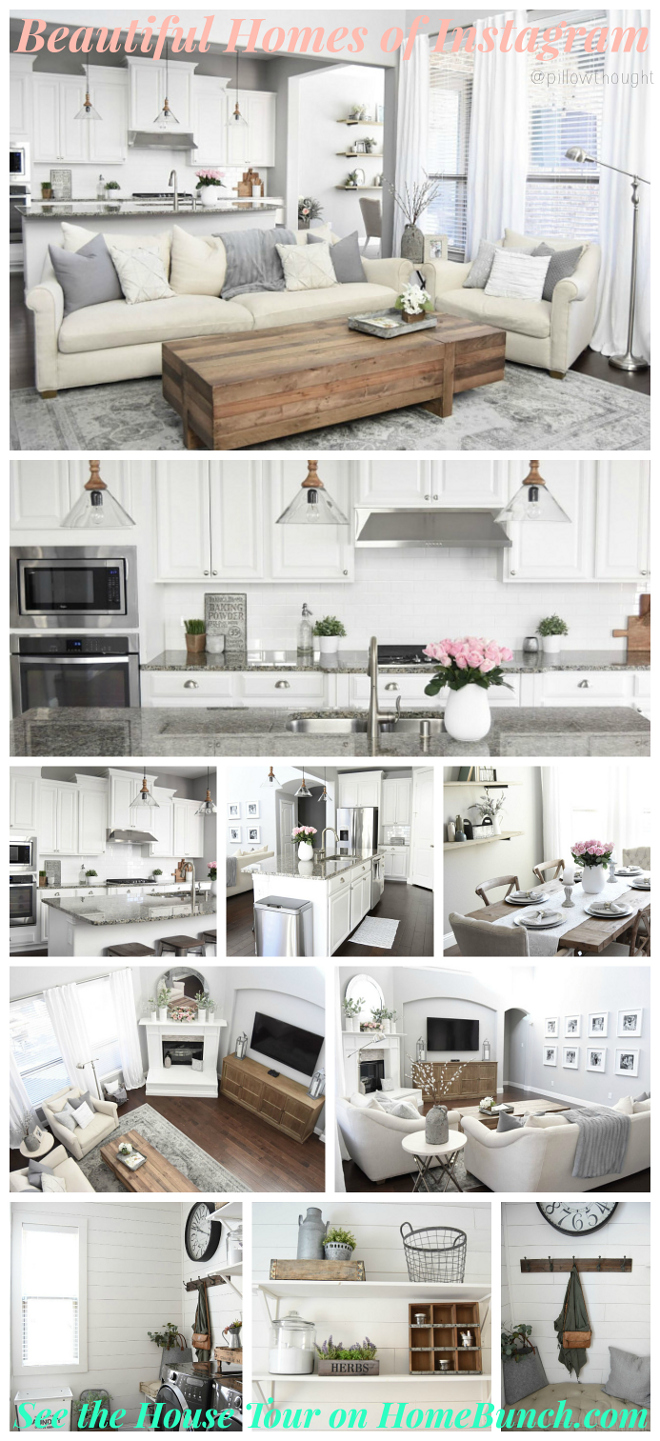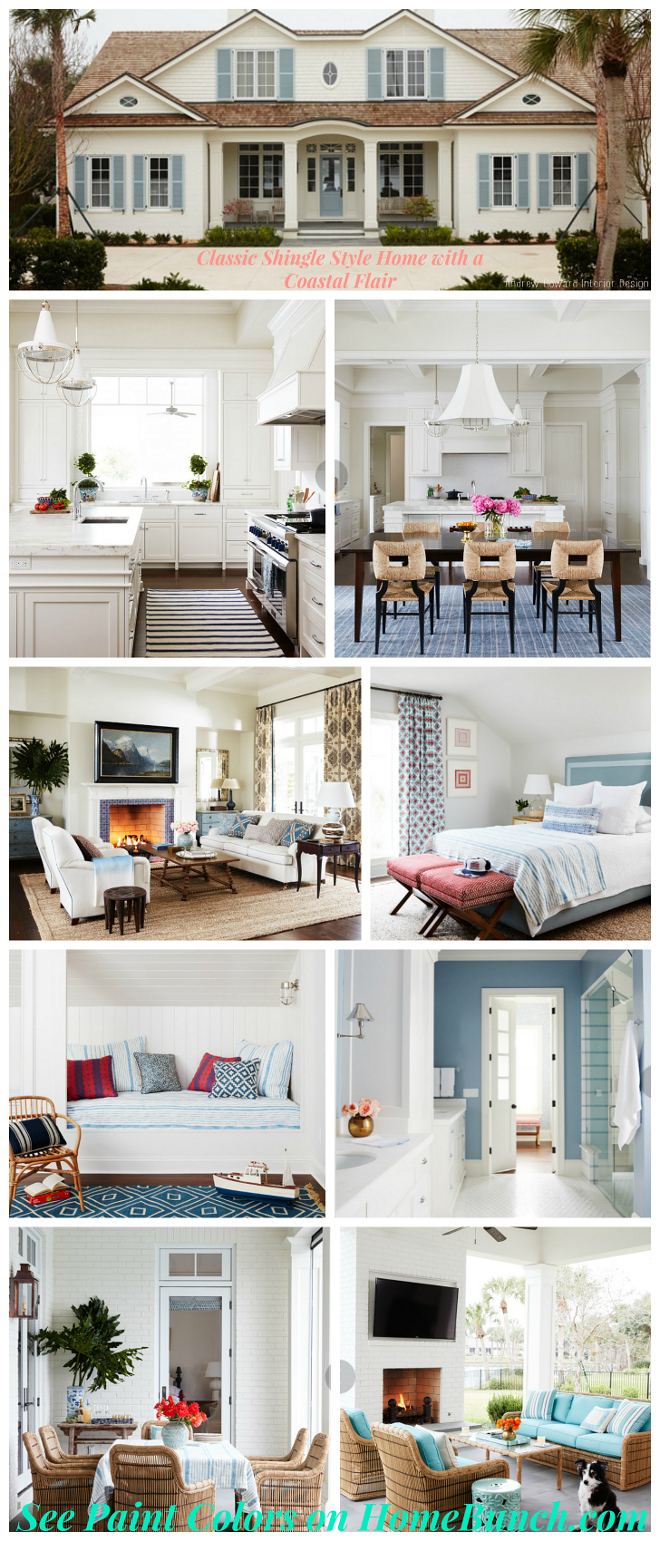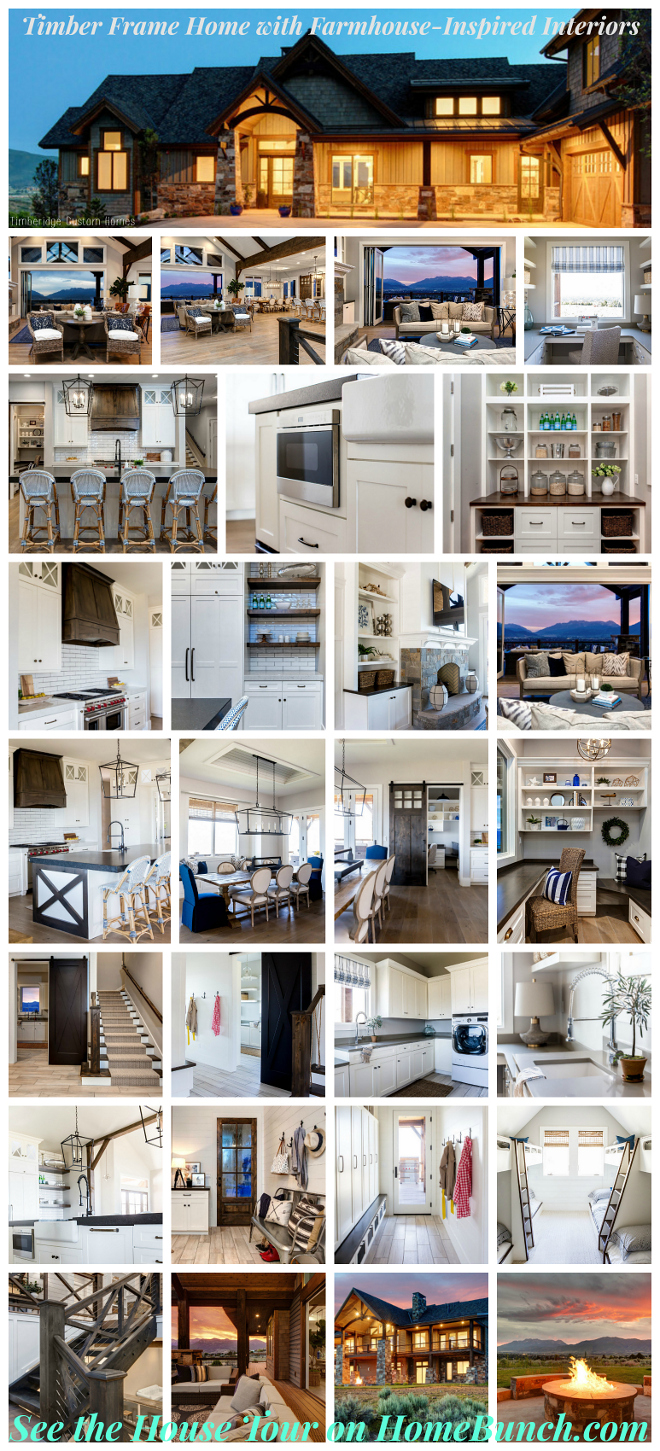 Popular on Pinterest: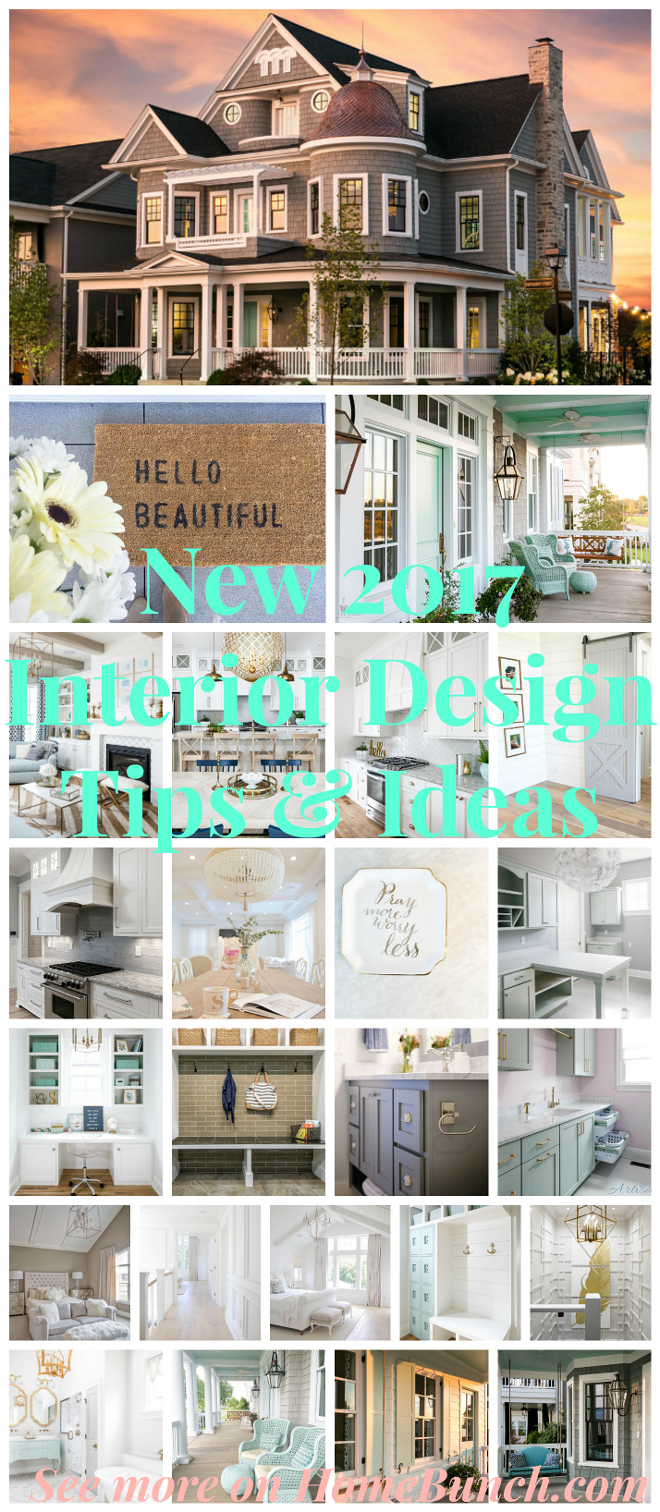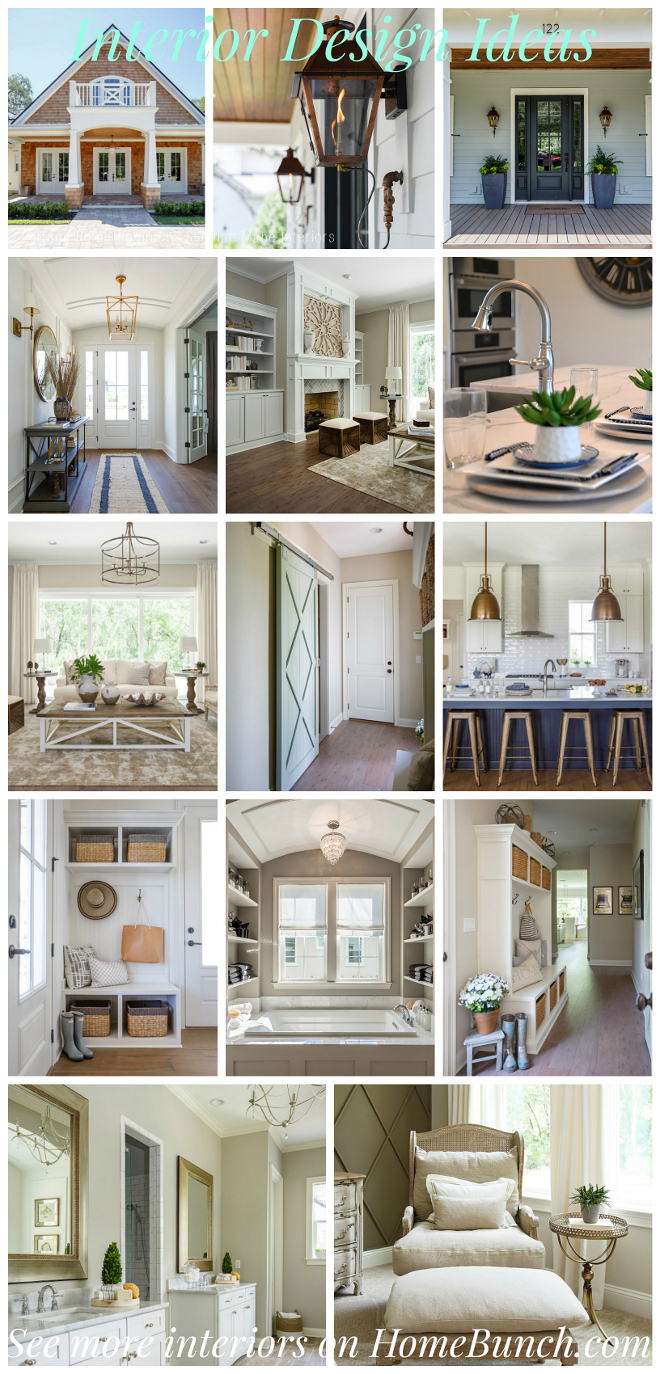 What's Trending Right Now:

Most Popular Post on Home Bunch:


See more Inspiring Interior Design Ideas in my

Archives.
Interior Design Ideas:

Paint Color
I hope you had a good time here, my friends!

Talk to you soon!
with Love,
Luciane at HomeBunch.com
Interior Design Services within Your Budget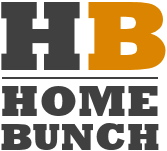 Get Home Bunch Posts Via Email

Sources: 1st Image: Denise Morrison Interiors (Photo by Rod Foster).

Save