Posted in:
Bathroom Design
,
Bedroom Design
,
Classic Design
,
Dining Room Design
,
Interior Design Ideas
,
Interior Designers
,
Kitchen Design
,
Laundry Room Design
,
Living Room Design
What's your mood today? Right now, as the weather gets colder, I'm craving some calming decor and neutral colors. Every house has its own energy and good part of that energy comes from how you decorate which space. The majority of today's Interior Design Ideas is about darker rooms, which are perfect for this time of the year. All you want to do is to grab the softest blanket you have and relax for a while. Despite being dark, these rooms are full of inspiration and great ideas.
I also have added some lighter and more traditional spaces. What you'll find here is a collection of interiors that are truly inviting and well designed. I hope you enjoy each and every one of them.
Collect more Interior Design Ideas: Come follow me on Pinterest/HomeBunch
Interior Design Ideas
Source: Unknown.
Three
Via "A Life of Beauty and Grace".
Connection
Via Atlanta Homes Magazine.
Dining Room
Via Villa Paprika.
Table
Via Villa Paprika.
Home Office
Via Villa Paprika.
Master Bedroom
Via Villa Paprika.
Little Boy
Via Villa Paprika.
Grey
Source: Unknown.
Divided
Designed by David Michael Miller.
Country Laundry Room
 Stacked washer and dryer hidden in the large cabinet via Katy Elliott.
Coastal & Rustic
Via The Painted Home.
Dreamy Laundry Room
Via Decorpad.
Neutral
Via little Emma English Home.
Living Room
Designed by Marcheldens.
Shelves
Source: Unknown.
Windows
Source: Unknown.
Modern Moroccan
Source: Unknown.
Eccletic
Designer Jane Moore, Photo Peter Vitale via Cote De Texas.
Small Kitchen
Via Beach Bungalow 8.
Hermes Inspired
Via The Little Corner.
Falling Towel
Via Design Sponge.
Hint of Color
Via BHG.
Vitamin C
Source: Unknown.
Island
Via BHG.
Doors & Beams
Via Cecilia Ross Lee.
Simplicity
Via Franciskas Vakre Verden.
Lovely
Via Get Cottage.
Tea
Via Inspired Design.
Table Setting
Via Victoria Magazine.
Quiet Time
Via JBM Architects.
Well Deserved!
Via Sweet Surrender  68.
Which one are you

 

pinning

 

today?
I hope you felt inspired and could relax with this post. I prepared this post listening to some of my favorite musics and I had a wonderful time. Don't you also love listening to musics that bring some good memories back?
Enjoy your day and listen to some music that make you feel free and happy! 🙂
with Love,
Luciane at HomeBunch.com
Interior Design Services within Your Budget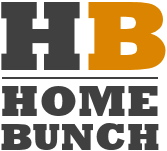 Get Home Bunch Posts Via Email

Sources: Villa Paprika, Irene Turner.

Posted in:
Bathroom Design
,
Bedroom Design
,
Classic Design
,
Dining Room Design
,
Interior Design Ideas
,
Interior Designers
,
Kitchen Design
,
Laundry Room Design
,
Living Room Design

7 comments
7 Comments to 'Interior Design Ideas'
Subscribe to my RSS Feed
Leave a Reply