Posted in:
Bathroom Design
,
Beautiful Homes
,
Beautiful House
,
Bedroom Design
,
Classic Design
,
Coastal Decor
,
Coastal Homes
,
Dining Room Design
,
House For Sale
,
Interior Design Blog
,
Interior Design Ideas
,
Kitchen Design
,
Living Room Design
,
Patio Ideas
,
Pool Ideas
|
4 comments
This gorgeous Cape Cod oceanfront beach house is located on the white sands of Strands Beach (Dana Point, California) with stunning panoramic sunset views of the Pacific Ocean.
Open living spaces, 5 spacious bedrooms & 6 baths capture the sounds & views of the ocean in a very seamless way. In the main living areas, master suite and artist's studio there are custom disappearing glass doors that open to the ocean for true indoor-outdoor enjoyment. The main level features a guest suite, office, formal dining & living room, an inspirational white kitchen and family room.
The upper level has three generous bedroom suites, a bonus room with fireplace & an artist's studio with an ocean front balcony. The lower level is a retreat for the senses with stadium style theater, bar & lounge area, fitness center with spa bath, steam shower & massage room, a dreamy outdoor dining area and firepit.
If you like coastal homes, I am sure you'll fall in love with this beach house. Enjoy!

Beach House
 What a curb-appeal! I really like the low-maintenance front yard.
House Size: 9,700 Sq. Ft.
Front Door
Gorgeous light fixtures. Adding a bench makes this entrance feel more welcoming.
Entryway
This beach house is filled with turquoise decor and art!
Coastal
Coastal decor can be found in most rooms of this beach house.
Living Room
This living room is bright and airy. The decor is elegant, but very approachable, which is perfect for a beach house.
Open Concept
The main living areas open to the an ocean front patio.
A Touch of Turquoise
This space has a subtle touch of turquoise.
Dining Room
I love when I see cozy dining rooms. Dinners feel more personal when you're close to your guests.
White Kitchen
I will be honest with you, I am getting pretty tired of seeing white kitchen without personality. Everywhere you look, there's a white kitchen, with the same white marble, with the same light fixtures, with that same lack of creativity. Do you feel the same way? I love white kitchens and I feel they can be timeless if well-designed. But sometimes I crave seeing white kitchens that feel somehow unique, somehow personalized.
This kitchen has many elements we have seen a thousand times before, but it also have a unique way to mix them. For instance, I love the fact they replaced the white marble for a green one. Also, notice the stunning floors and the colorful art pieces. Adding personality to a white kitchen doesn't need to be complicated, but it is indeed, essential.
Classic Kitchen

This island has a very smart shape.
Eating Area
Oh, these floors! And take a look at that view!
Family Room
This space was perfectly designed with gorgeous furnishings and an incredible view of the ocean.
Coastal Decor
Colorful and stylish! The TV is hidden in the built-in.
Powder Room
The powder room feels rustic and coastal at the same time. Calming earthy hues!
To Upstairs
Notice the Dutch door and the lanterns at the entryway. Aren't they charming? I also love the staircase.
Master Bedroom
The beautiful master bedroom features a large ocean front balcony.
Sitting Area
What a dreamy bedroom. Imagine waking up every day with that view!
Bathroom Design
The focal point of this bathroom is the shower.
Bathtub
A cozy corner.
Art Studio

An artist dream! How can you not feel inspired with that view, right?
Guest Bedroom
Lovely, happy decor! I also adore the bed.
Small Bathroom
Sometimes I feel you can add more personality in a small space, such as this bathroom than in a big one. Huge bathrooms can often feel empty and cold. This is perfect!
Art & Color
What a fun space! Art always add color and personality to your house.
Shared Guest Bedroom
The decor in this bedroom feels very natural and relaxing.
Small Bathroom Design
I fell in love with this bathroom… it's simple and timeless. Notice the design on the cabinets and the knobs.
Ocean View Bedroom
If I couldn't have the master, this would be my next choice! Isn't it stunning?
Neutral Bathroom
 The design of this bathroom is perfect for guests, with a separate shower and toilet.
 TV Room
 Every house (even a big house like this one) should have a small room where you can go to be alone with your thoughts or read. This is a great room for that. It has very comfortable furnishings and calming decor and paint color.
Home Office
Great built-ins!
 Basement
Oh, can you image entertaining here? The space is wonderful and that view helps too!
 Basement Family Room
The "boys" can watch their game here…
 Media Room
… while we watch a favorite movie in this media room. How about that?

I can watch "The Notebook" any day. Just bring a box of kleenex!

 Home at Night
The house at night.
Back of the House
Not very private, which is actually expected for a California beach house. Regardless, I love the multiple patios and the stonework.
 Living with Ocean Views
Get ready to fall in love with this house a little deeper…
 California Dream
White sand, the Pacific, a spa, the pool… we wouldn't say "no" for all of this, would we?

 Outdoor Dining Room
Al fresco dining in style!
Patio
Imagine watching the sunset here listening to the waves by the fire.
Paradise
Who would you share this view with?
 Pool & Spa
 The infinity edge pool & spa appear to spill over to the ocean.  Who needs to go on a vacation when you live in a house like this?
I hope you felt a little more relaxed after seeing this home, especially after seeing the last pictures… this place is a dream, isn't it? That view… wow!
Another thing I want to share with you guys is that I'll be opening space for a new GIVEAWAY on Wednesday. My new sponsor Michael Anthony Furniture will be offering a special giveaway for us and I wanted to let you know now, so you make sure to come back to enter it. 
I also want to thank Michael Anthony Furniture for being my newest sponsor and for coming here and already offering something for free for my readers. Isn't that nice of them? So, if you have a minute, please drop by their website and take a look at their furniture. I think they have some great pieces at a reasonable price. That's always a plus, isn't it?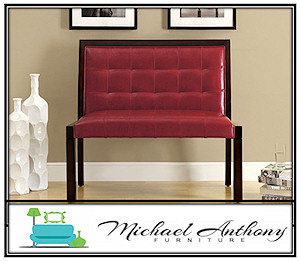 See more Inspiring Interior Design Ideas in my

Archives

. 
Okay, guys… I hope you have great plans for this week and that you fill your calendar with fun things to do, after all, it's summer! Enjoy every minute of it!!!
Big hugs to all of you and thank you for stopping by!

with Love,
Luciane at HomeBunch.com
Interior Design Services within Your Budget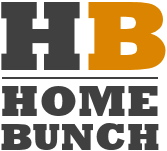 Get Home Bunch Posts Via Email

Sources: Kindy Slagle of HÔM Sotheby's International Realty via  Pricey Pads.