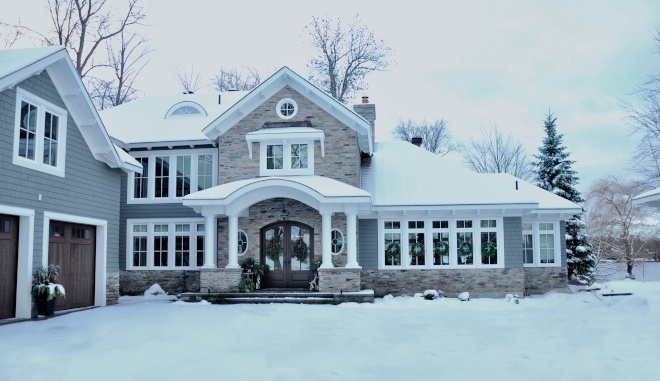 A home without its homeowners is a place without soul. What makes a house feel like home goes beyond furniture, decor and beautiful and shiny things. A house becomes a home when we make of it a place filled with loving memories. Love truly is what really creates a home and for me our "Beautiful Homes of Instagram" series shares exactly that; the soul of a house.
It's with an honor and a pleasure that I, once again, share @pamela.saumure's home. Besides having a gorgeous lakefront home, Pam is someone I adore and I know that you will not only enjoy seeing her home but will also become a big fan of this great woman. Here, she shares more details:
"Hello again everyone! I am Pam of @pamela.saumure and I am honoured to once again have the privilege of being featured here on Home Bunch, my all-time favourite blog, in the "Beautiful Homes of Instagram-Christmas Edition" series. Being featured is surreal and a dream come true for me! Like, pinch me!
With all the different design styles throughout the Instagram community, it's so easy to feel lost, defeated and discouraged at times, or feel like your decor and design style is inadequate compared to others, especially when you aren't a designer. But then you meet true, genuine, encouraging people, like Luciane, from the IG community who inspire you and give you the confidence to be your unique self in your decor and design style.
When I was approached by Luciane to share for this feature, I jumped at the chance. I was excited to have an excuse to decorate and bring as much cheer in to our home as early as possible, given the uncontrollable circumstances we've all been living with this year. While not everyone in our home agreed, I personally didn't feel October first was too early to begin decorating.
So, thank you for giving me the opportunity to show you how I added as much magic and ambience as possible to our home this Christmas. I hope you'll find some inspiration along the way.
See Pamela's 1st "Beautiful Homes of Instagram" feature:
 – Beautiful Homes of Instagram: Lake House.
Beautiful Homes of Instagram: Christmas Edition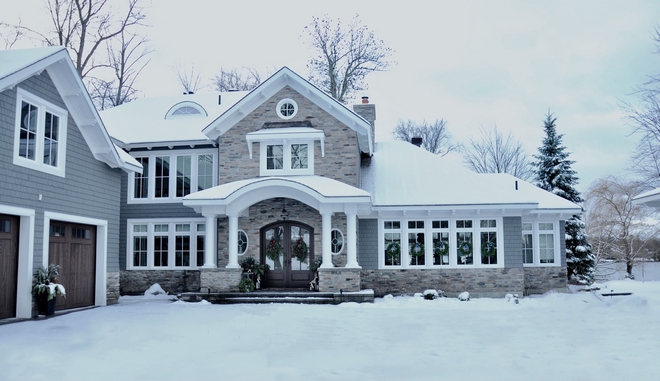 Christmas has arrived in Canada! Isn't Pam's home a dream?
Sunroom

Sunroom Exterior with Wreathes: "I used some simple boxwood wreathes, tied with a pretty blue satin ribbon, to finish off the exterior. Paired up against our cedar shingle siding, I love how it gives off a Cape Cod feel right here in Ontario, Canada." – Pam of @pamela.saumure
Front Porch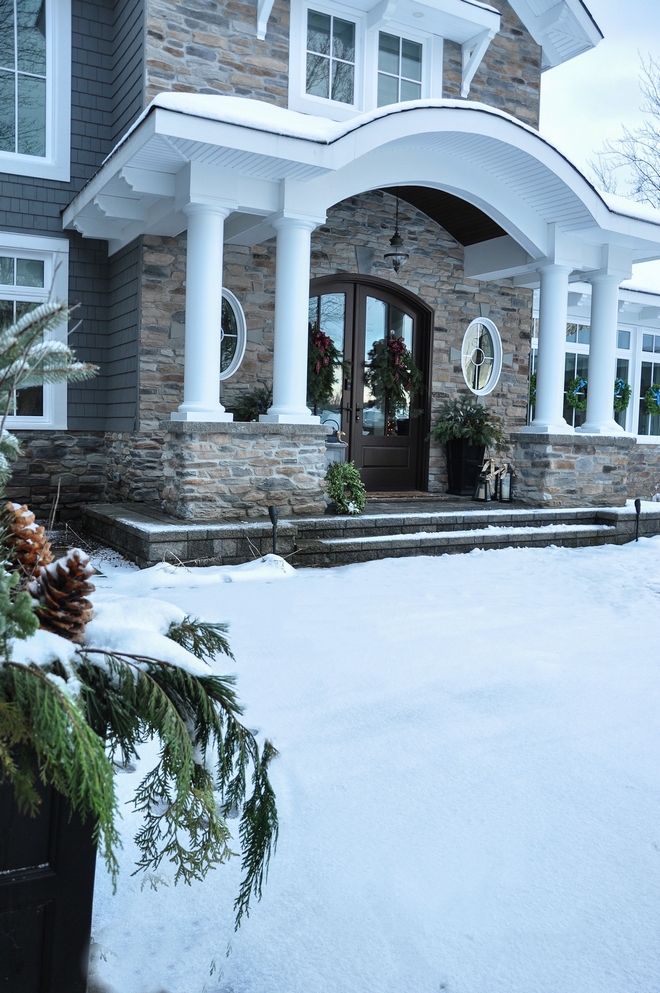 "There are so many options for porch decor, but I tend to always stick with a natural, less-is-more type approach. I either add fresh wreaths or swags to the doors, sometimes I add a fresh Cedar garland around the doors, occasionally with lights." – Pam of @pamela.saumure
Be Creative!


"This year, I opted for fresh greenery, dogwood branches and pinecones all gathered from our property, along with dried hydrangeas from the garden that helped to create the door swags and urns. I'm so grateful that I am able to gathers all of these "ingredients" to create a welcoming entry right from our property. After that, all I needed was some dollar store berries, that I painted a blue color, and added them to the urns for a touch of non-traditional elegance."- Pam of @pamela.saumure
Boxwood Wreath


Pam's decor feels casual yet timeless. I love this approach!
Beautiful Boxwood Wreaths: here, here & here.
Planters

Planters: here – Others: here, here & here.
Outdoor Lanterns: Local store – Others: here, here & here.
Meet the Homeowner!


Pam is an outstanding person and I really hope you enjoy seeing her beautiful home today. She worked really hard to decorate every space of her home and her daughter helped with the photos. 🙂
"Welcome" Doormat: here – similar here & here.
Plaid Ribbon: Michaels – similar here & here.
Door Manufacturer: Lepage Millwork stained in "Coffee".
View

"As you step though our double entry doors, you will notice a clear view of lake through our living room doors. It's one of my favourite features in our home, so I always keep this line of site open and clutter free. My goal is to consistently create a feeling of welcome, joy, calm and warmth. This goal was particularly heightened this year, to make our home feel like an escape from the realities of what 2020 has brought."- Pam of @pamela.saumure
Foyer

"With the mirrored cabinet and the mirror above, along with the oval windows all in this corner of the entry, simple is definitely best. I opted for fresh greens in a newly purchased gold vase, from HomeSense."- Pam of @pamela.saumure
Cabinet: Local store – similar style: here, here, here & here.
Mirror

Arched Mirror: Ren-Wil – similar here – Others: here, here, here & here.
Decor

"Inside, there's a warm glow from hundreds of twinkling Christmas tree lights, familiar aromatic smells permeating the room from the burning candles, roaring fires, soft instrumental Christmas music playing in different rooms and Christmas glitter (so, so much glitter) everywhere; and I wouldn't have it any other way. As the days get closer to Christmas, our home becomes fuller, noisier, and more chaotic. Spending time with my beloved family members, my heart overflows with joy and gratitude. These are the times from which lasting memories are made." – Pam of @pamela.saumure
Flooring: Engineered Hardwood-Tailored Collection Sephia Hickory from Rona – similar here.
Christmas Vignettes


"Vignettes are so quick and effortless to create. They add interest to an otherwise plain space. The possibilities are endless and they don't need to be expensive, you just need to tap in to your own creativity. Every year I look to create something new and fresh, despite using the same basic pieces. I've collected so many décor items over the years, it's fun to shop my own storage shelves and give some older pieces a new life."
Garland

"Layering greens on the railing and making garland lush and full is something I really enjoy."
Paint Color


"The Christmas tree print, purchased a few years ago from Kirklands, sits above the bench, adding a modern festive splash." – Pam of @pamela.saumure
Wall Paint Color: Benjamin Moore OC-11 Clay Beige.
Chandelier: Hinkley Lighting – Others: here, here, here, here & here.
Bench: Local store – similar here (in Beige) – Others: here, here, here & here.
Christmas Tree


"This lush balsam hill tree in the living room is always the " formal, neutral theme tree". You'll find lots of blush, metallic and mercury glass ornaments on it along with traditional golds I've collected over the years. I sporadically add in a few new touches to mix it up, like this gold beaded garland gifted from one of my daughters. The tree topper is the same as I've used in the past years, but with a few sprigs of eucalyptus added to it, to compliment the mantle." – Pam of @pamela.saumure

Kitchen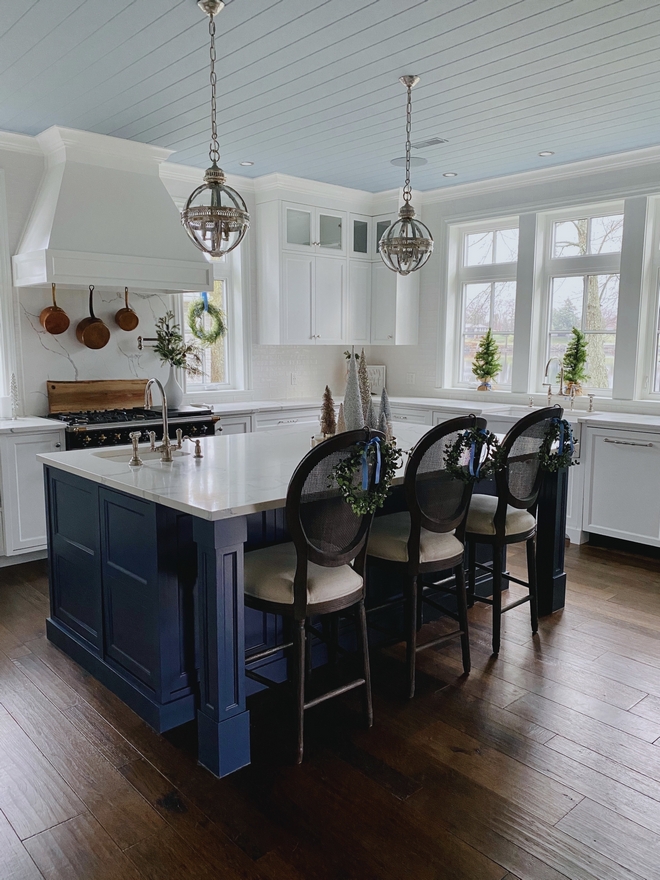 "Since blue is my favourite colour, I am slowly adding more touches of it throughout our home. While I loved the crisp clean look of our all-white kitchen, we recently painted the island. I love the end result, as it kept the crisp feel while adding some personality. It also compliments the blue ceiling. I'm grateful to Maire Hogan from Elizabeth Design for her patience and expertise in assisting me with the colour choice."
Kitchen Christmas Decor: Mini wreaths hang from the bar stools, with a matching blue satin ribbon as the base of the mini trees and wreathes on the windows.
Kitchen Island Paint Color: C2 Paint Sorcerer C2-758.
Ceiling Paint Color: C2 Paint C2-251 Argyle.
Bar Faucet: Rohl.
Inspired by Pam's Kitchen:
(Scroll to see more)
Kitchen Christmas Decor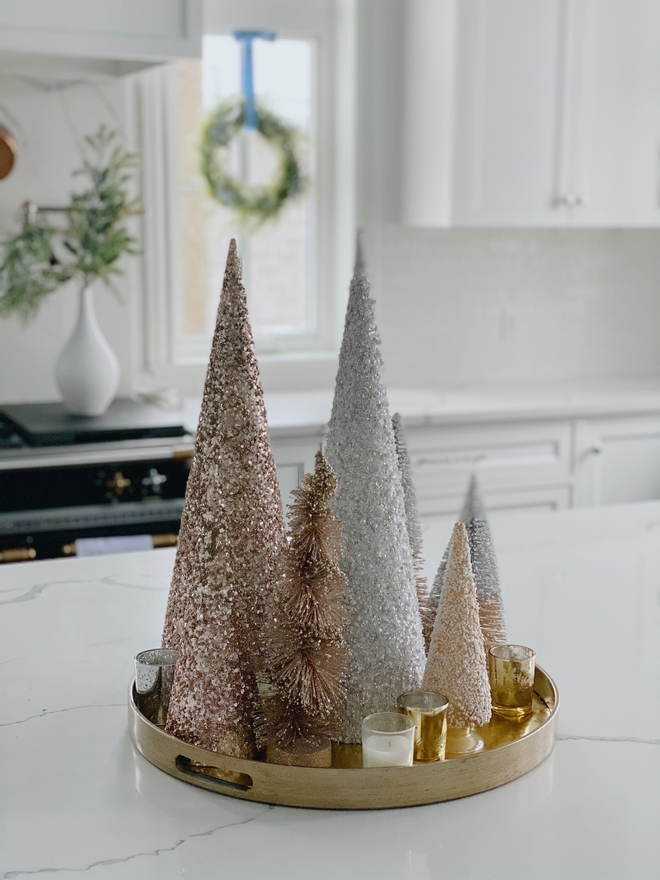 "On the kitchen island, I gathered a small collection of Christmas trees (that somehow seem to multiply every year) on to a tray, paired with some small votive candles to give the kitchen a bit of glam. Most trees have been purchased at HomeSense." (similar here, here & here).
Backsplash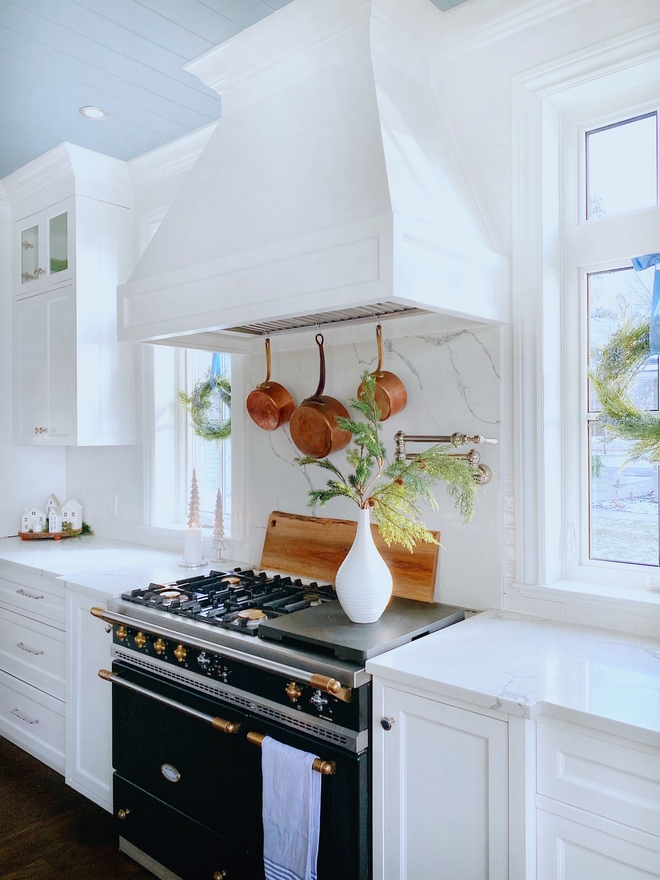 Backsplash: Statuary Classique from MSI Stone.
Pot Filler: Rohl.
Countertop

Kitchen Island & Perimeter Countertop: MSI Statuary Classique.
Cabinet Paint Color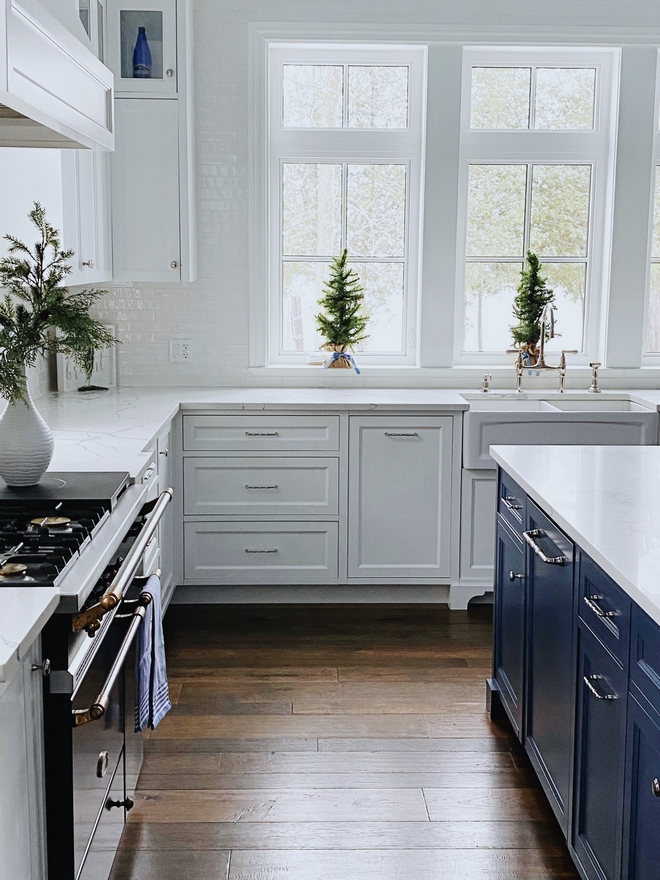 Perimeter Cabinet Paint Color: Benjamin Moore Simply White.
Backsplash: Textured White Subway Tile – Others: here, here, here, here, here, here & here.
Cabinet Hardware: Pulls & Knobs.
Faucet & Sink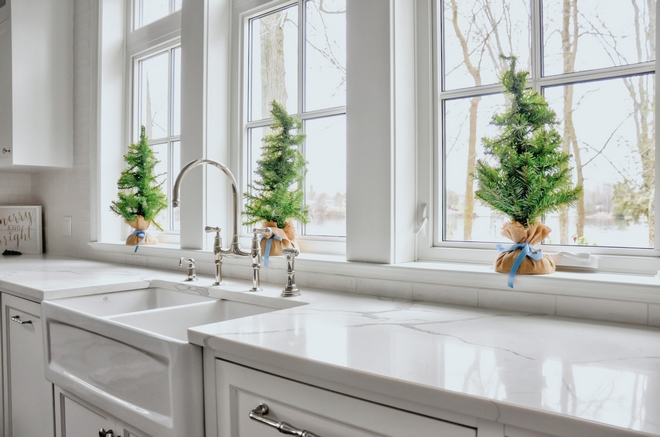 "Keeping with the theme of bringing the outdoor feel in, I add as much simple greenery as possible, without compromising work space."
Kitchen Faucet: Rohl Kitchen Faucet.
Sink: DXV American Standard Kitchen Sink – similar here, here & here.
Dining Room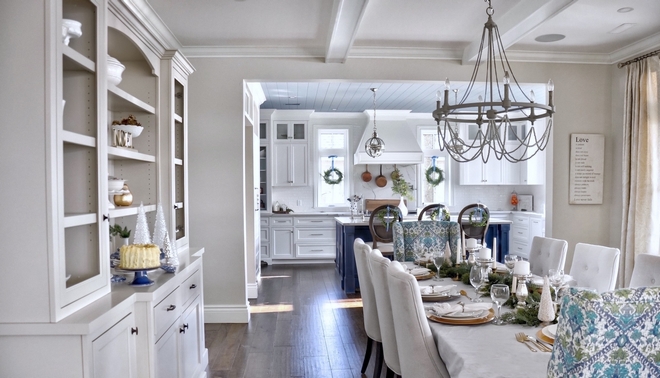 Paint Color: Benjamin Moore OC-24 Winds Breath.
Chandelier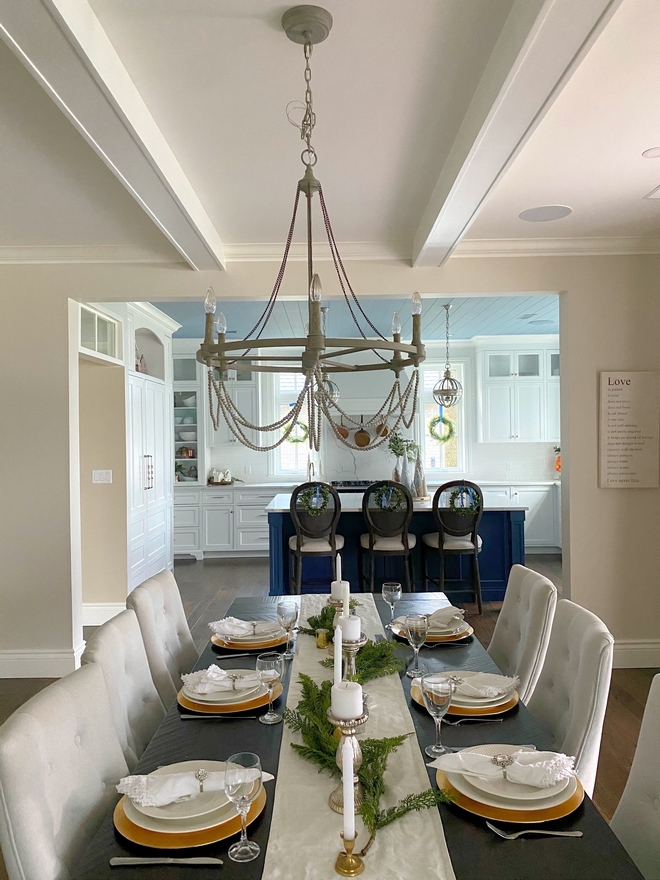 Chandelier: 6 Light Chandelier – Others: here, here, here, here, here, here & here.
Tablescape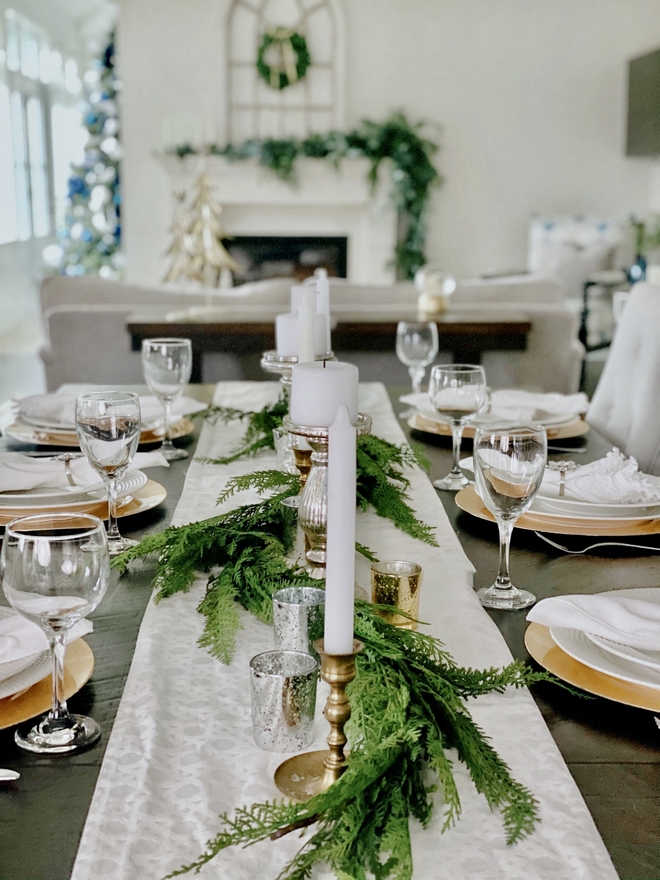 "Tablescapes are a great way to add a festive touch to your dining room. Traditional, contemporary, rustic or elegant, greenery, fresh flowers- there are so many options."
Beautiful Garland: here, here & here – similar.
Sparkle

"I change my Christmas tablescapes often throughout the Christmas season, because I have fun seeing where my creativity takes me when I create them."
Accents

"I find that adding elements of gold immediately add a touch of elegance to your table, which is my go-to accent."
Mantle

"I really like layering greenery and I think it's obvious with my mantle design this year. I opted for an asymmetrical look which is a bit different for someone who is very symmetrical and "matchy-matchy", but I like the finished product."
Beautiful Cable Knit Stockings: here, here & here.
Garland: here – similar.
Pam & Liberty


"Mantles are always the first thing I decorate, with everything flowing from that design. This year I chose to compliment the mantle greenery by adding some berries that, similar to the ones on the front porch, were originally white but I painted them blue."
Liberty is true friend and we can see how much Pam loves her little girl. 🙂
Sunroom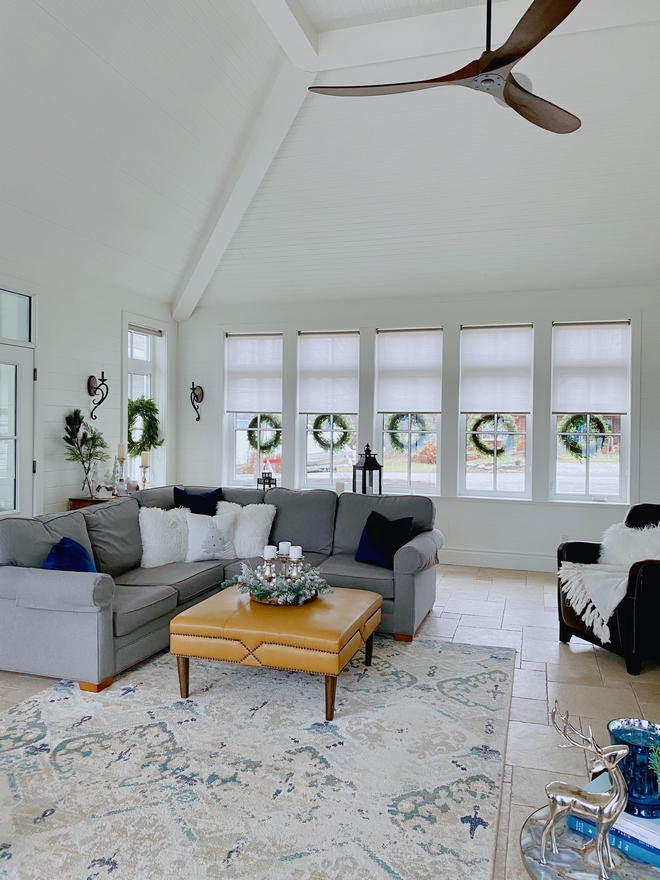 "If we aren't all gathered around the kitchen island, you'll find us in our sunroom, where there's plenty of comfortable space for everyone. You'll typically find someone enjoying a Hallmark Christmas movie (usually my husband), playing a game, or cards, or watching reruns of Jeopardy. Lately, there's been many games of Mario Cart played. On Christmas Eve, we have a long standing tradition of watching "It's A Wonderful Life" in this room, enjoying our mug of hot chocolate by the fire in our Christmas pajamas. The glow from the fire, combined with the Christmas lights add to the cozy, warm ambience."
Ottoman: Sunpan – Others: here, here, here & here.
Coffee Table Centerpiece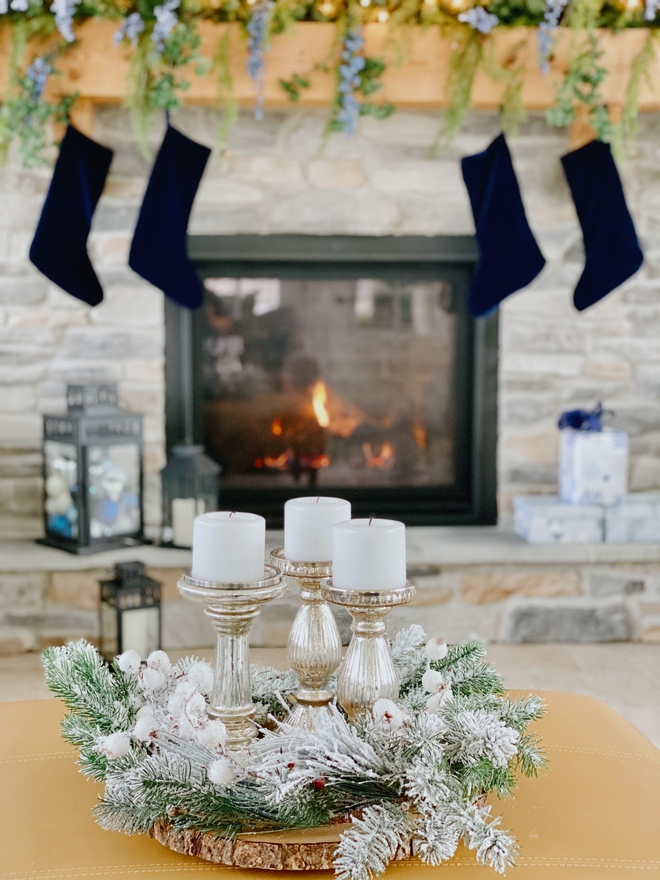 "Making quick and festive centerpieces for the coffee table adds the perfect festive touches. I prefer to keep them simple, and typically change them a few times each season."
Windows

"The wall of windows allow us to enjoy the gorgeous lake views. These views have been my décor inspiration for wanting the natural feel indoors, therefore, I chose to decorate in earthy- watery, neutral tones."
Master Bedroom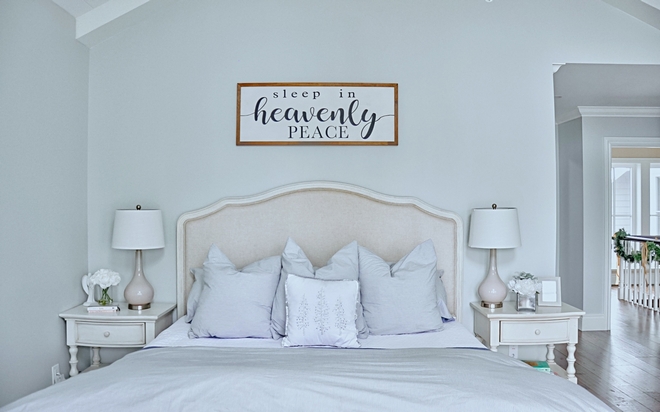 "This year has allowed me some extra time to make a few signs for our home. (Thanks, Pinterest for the inspiration) This one over our bed, is my most recent one. "Silent Night" is one of my favourite Christmas hymns, so I thought it fitting create a sign with a portion of the lyrics. I wanted to create one that was more wintery, as opposed to just Christmas-themed, so it could hang longer."
Bed: Local store – Other Beautiful Beds: here, here, here, here, here & here.
Beautiful Nightstands: here, here, here, here, here, here, here, here, here & here.
Decor & Paint Color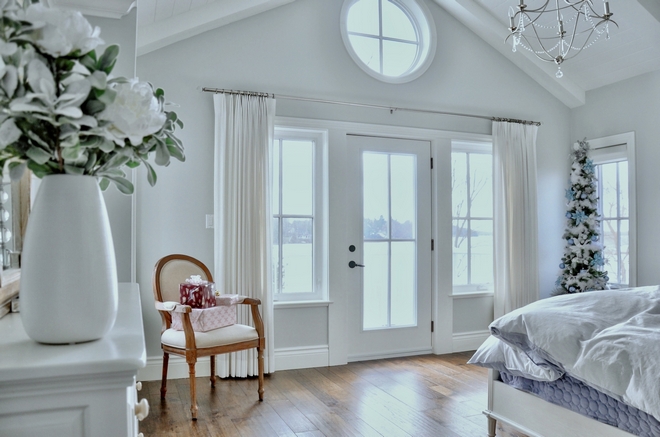 "I try to keep the bedroom décor simple for all seasons. I want to invoke a feeling of a luxurious hotel with high quality sheets to help with a good night's sleep. While I always keep it simple, seasonally I'll add a new duvet cover, like this one I purchased at Ikea, and for the winter months, a cozy blanket. I had an extra duvet cover in a smaller size, so I made the some matching euro shams to help give the bed a look of extra coziness. The Christmas pillow is from Michael's."
This 6 foot pencil tree from Michael's sits nicely tucked in the corner in front of the windows.
Paint Color: Benjamin Moore HC-171 Wickham Gray.
Gifted

Wrapping Paper: HomeSense – Others: here, here & here.
Mudroom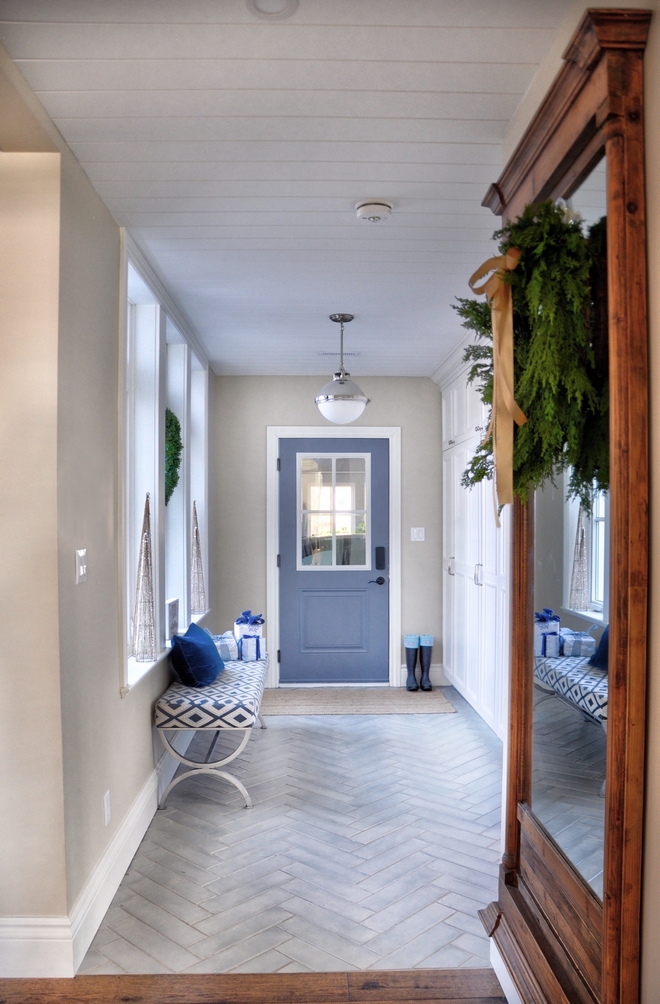 The Mudroom features custom built-in cabinets that are spacious enough to hold shoes, jackets and miscellaneous cleaning supplies.
Lighting: Hinkley Fletcher Pendant – Others: here, here, here, here & here.
Flooring: Euro Tile and Stone – similar here & here – Others: here, here, here & here.
Outdoors


"When our Canadian winters permit, we love to sit bundled up in our wool blankets by a roaring fire, enjoying a happy hour beverage (or two!) along with a charcuterie board, a popular item in our home."
Adirondack Chairs: here & here – similar.
Beautiful Charcuterie Boards: here, here, here & here.
Pam & Chris


One of the best things we included while building our home is the outdoor kitchen, including a covered area with hidden roll up screens. This feature lets us enjoy evenings outside in the summer months bug free and we've also come to love it in the fall and winter as well, enjoying the heat from the wood burning fireplace… and its another mantle that I get to decorate … 🙂
This is Pam with her husband, Chris.
Home-Sweet-Home


Winter wonderland… 🙂
I want to thank the homeowner for sharing all of the details above. Make sure to follow Pam on Instagram to continue seeing her home!
Click on items to shop:
Best Sales of the Month:

Thank you for shopping through Home Bunch. For your shopping convenience, this post may contain AFFILIATE LINKS to retailers where you can purchase the products (or similar) featured. I make a small commission if you use these links to make your purchase, at no extra cost to you, so thank you for your support. I would be happy to assist you if you have any questions or are looking for something in particular. Feel free to contact me and always make sure to check dimensions before ordering. Happy shopping!
Pottery Barn: 20% off your purchase with code THANKFUL
Anthropologie: 30% Off Everything Plus Free Shipping on orders over $50
Kate Spade: Up to 75% Off Everything!
Joss & Main: Up to 50% Off plus an Extra 25% Off with code: SAVE25
Burke Decor: 25% Off Site Wide. Use Code: BLACKOUT25
Nordstrom: Cyber Deals Up to 50% Off
Winnoby: Shipping included on every item
Fork & Melon: A curated selection of clean luxury gifts
Lulu & Georgia: 25% Off your purchase with code: THANKFUL
West Elm: Up to 50% off furniture, bedding, and decor + extra 20% off clearance with code SCORE
One Kings Lane: 25% off SITEWIDE
Popular Posts: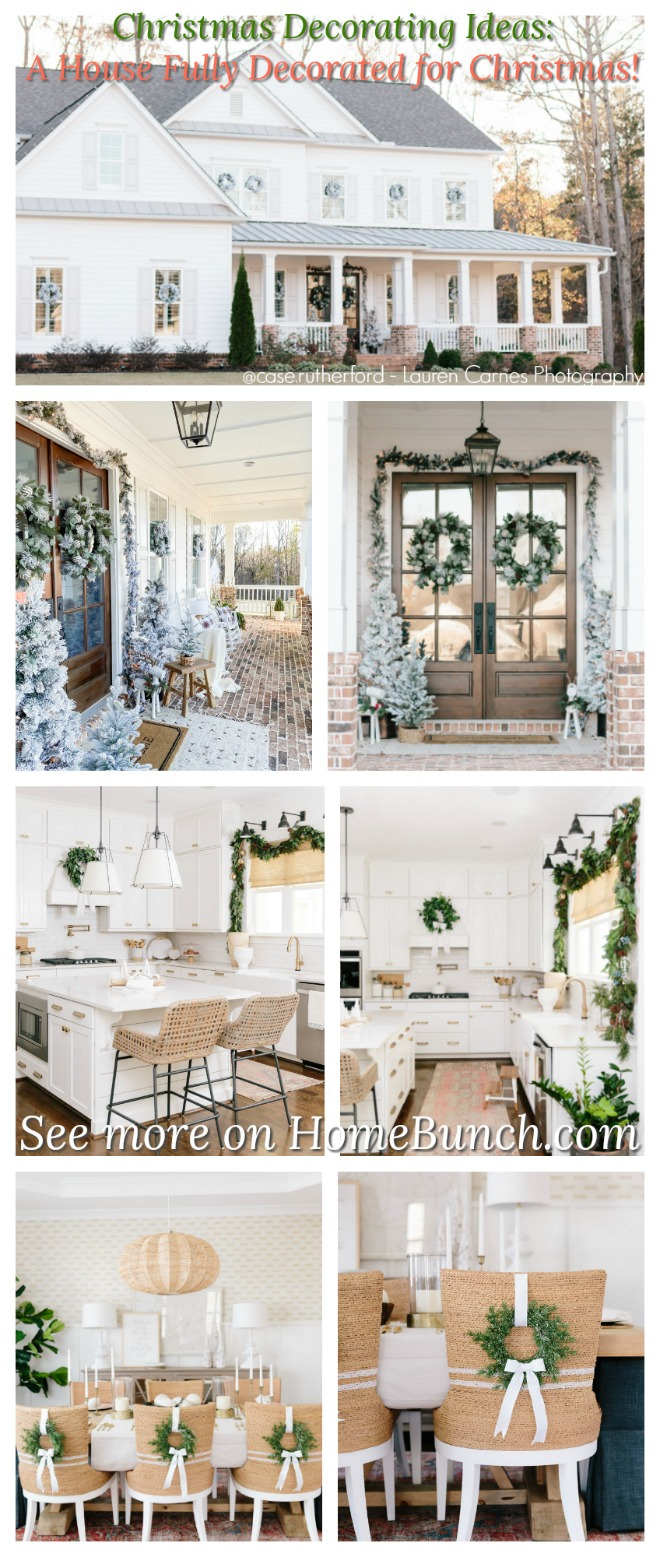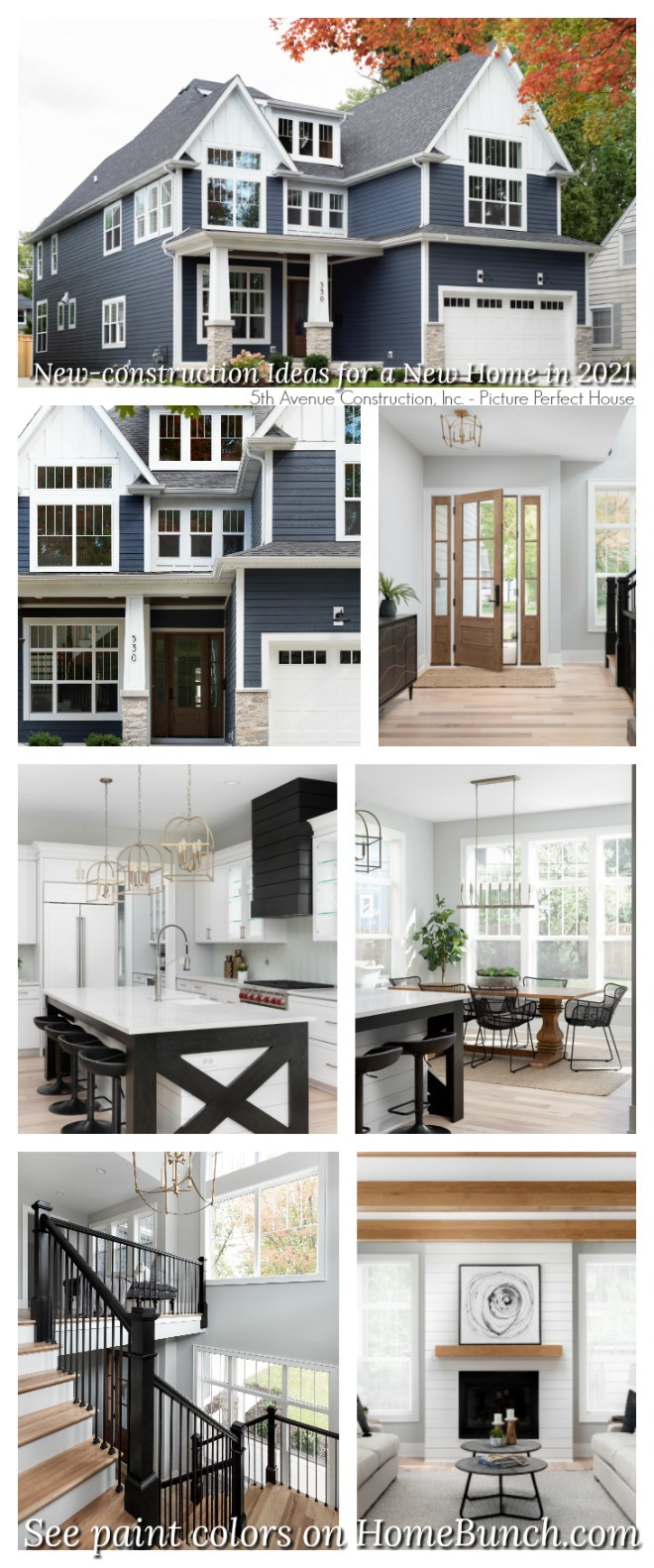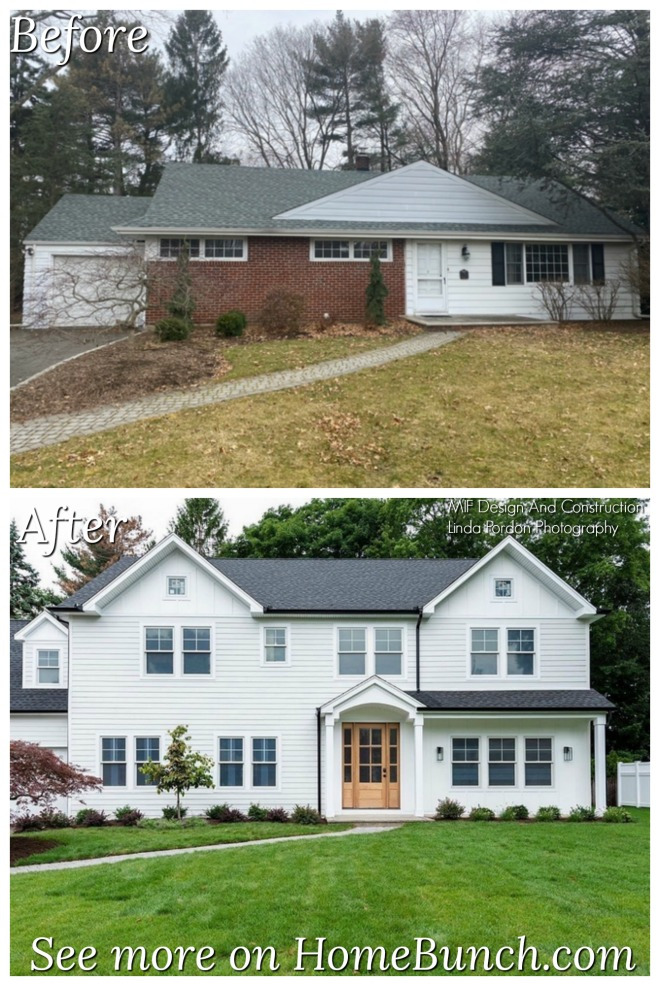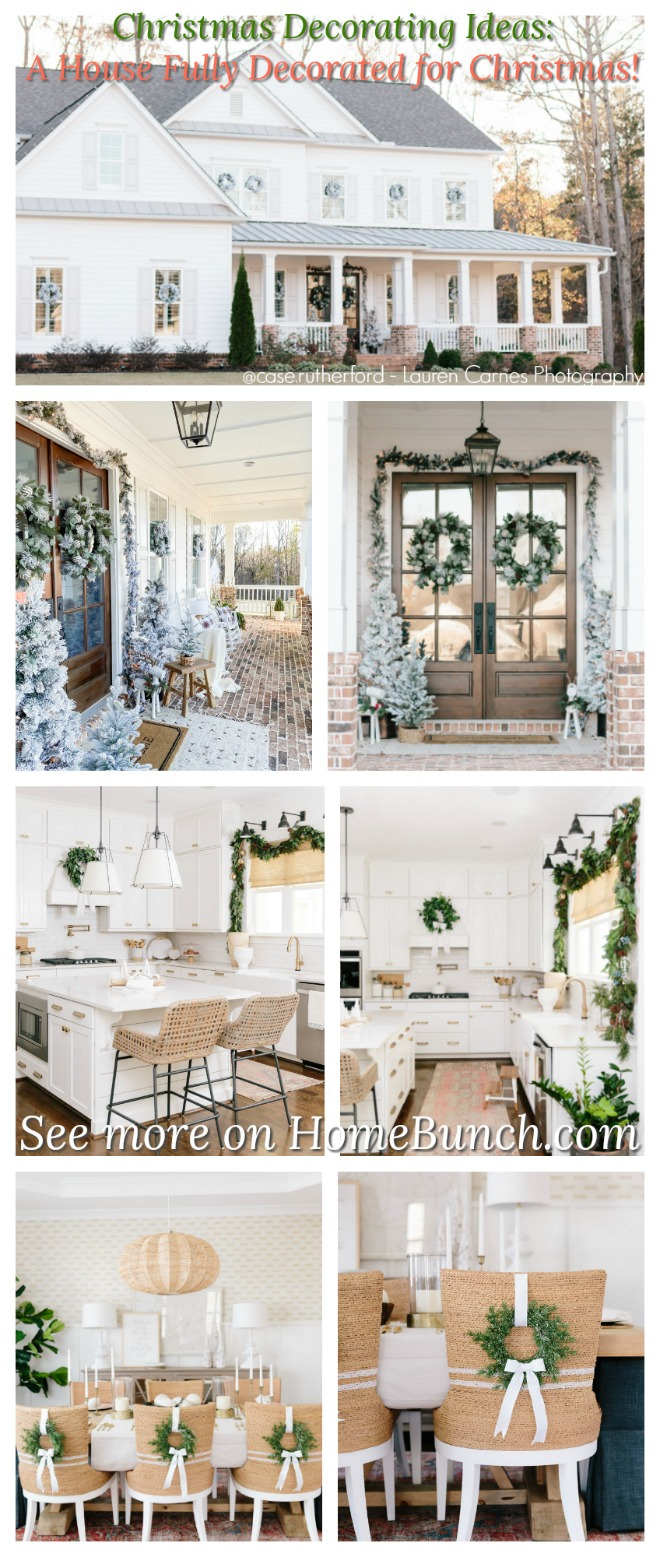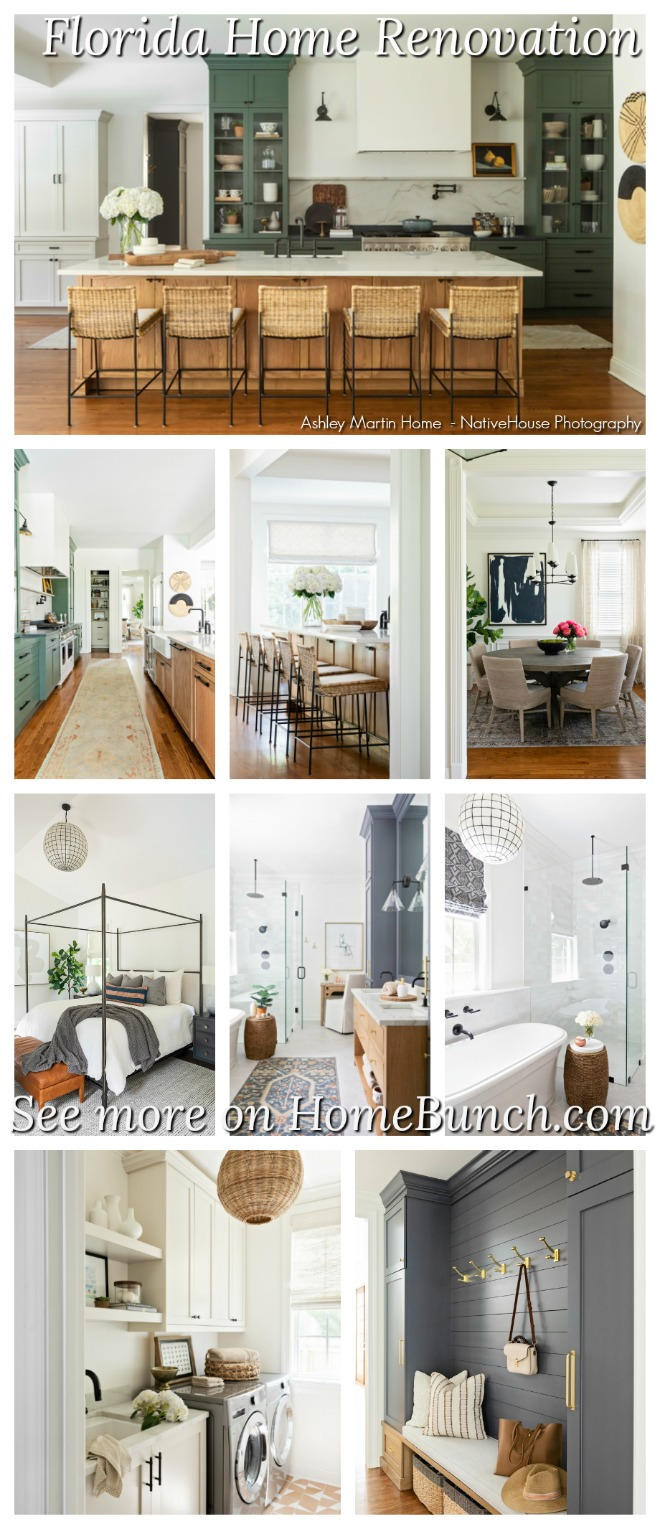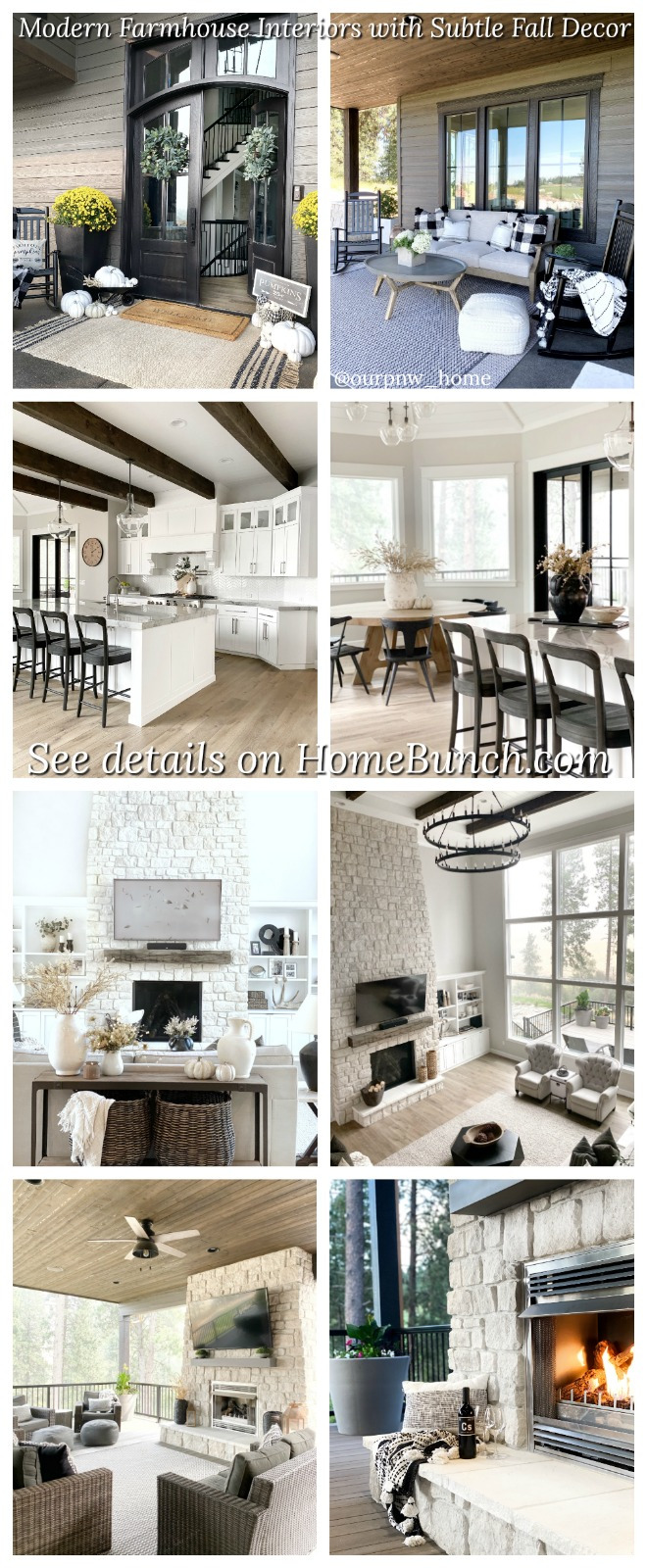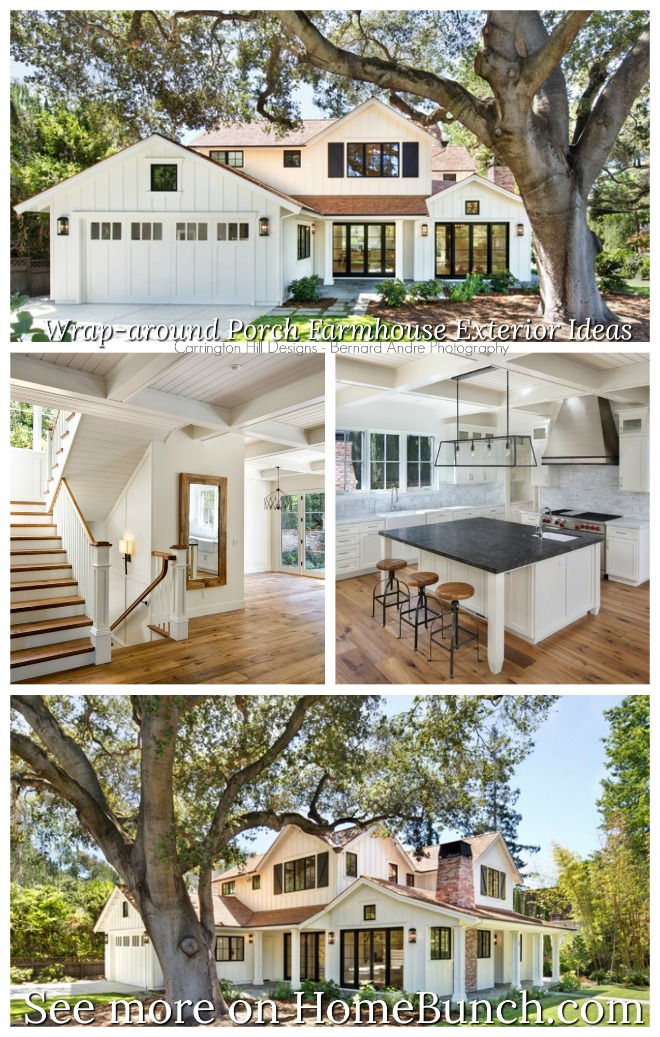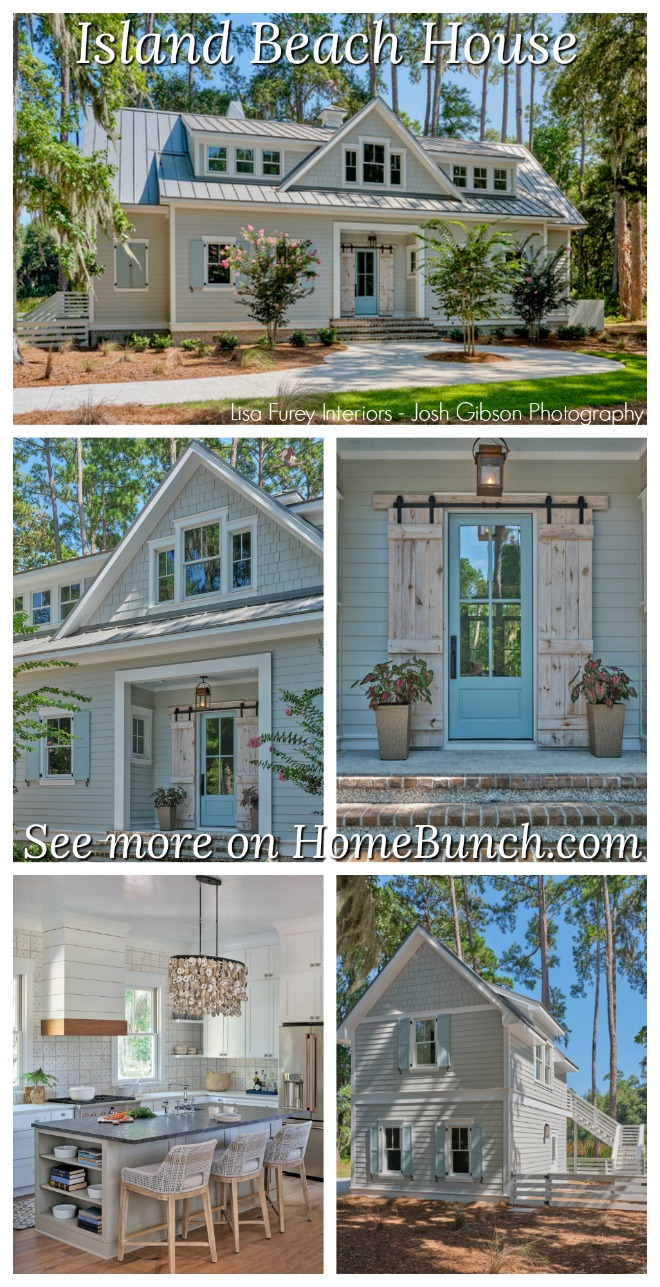 Follow me on Instagram: @HomeBunch

See more Inspiring Interior Design Ideas in my

Archives.
"Dear God,

If I am wrong, right me. If I am lost, guide me. If I start to give-up, keep me going.
Lead me in Light and Love".
Have a wonderful day, my friends and we'll talk again tomorrow."
with Love,
Luciane from HomeBunch.com