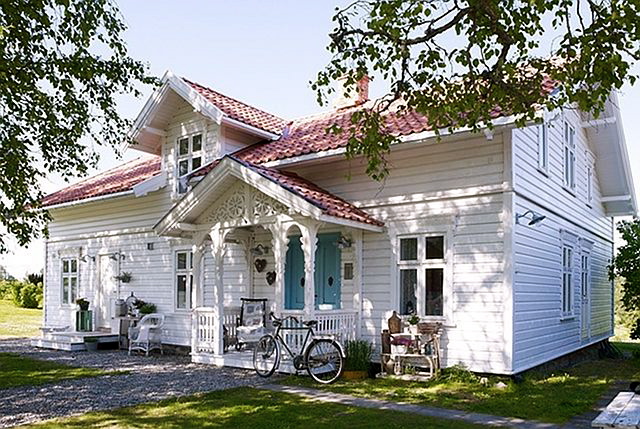 Want to come to Norway with me today? What about staying in this sweet and cozy cottage? Every room feels welcoming and you don't need to worry about anything, the place is peaceful, the colors are light and just perfect to "clean" your mind. Don't we need a space just like that sometimes?
Take off your shoes, put your flip-flops on, come in and just relax. This little cottage is filled with loveliness.
Cottage Sweet Cottage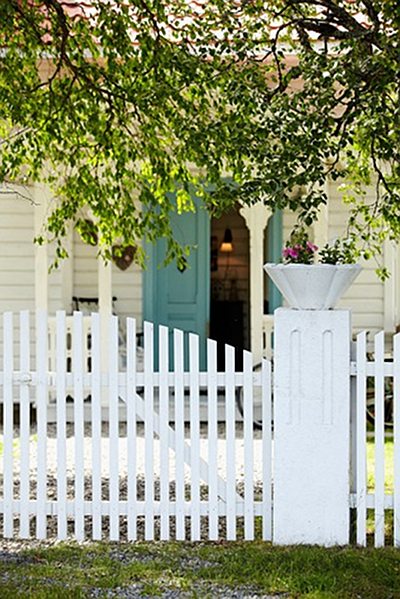 How adorable!
Keys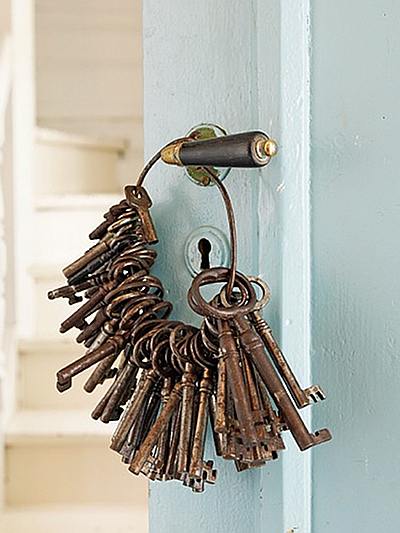 Charm is often found in the small details of decor.
Foyer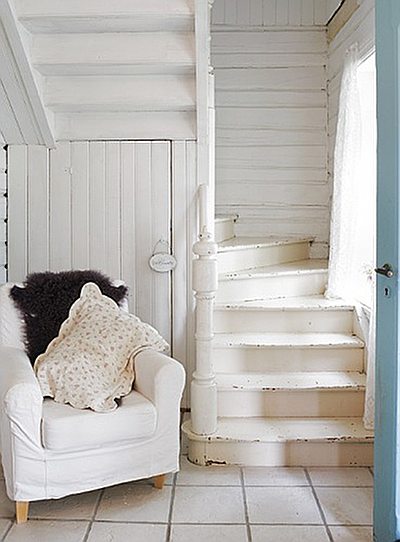 Don't expect luxury in this cottage. Everything is cute and simple, just like a real cottage should be.
Living Room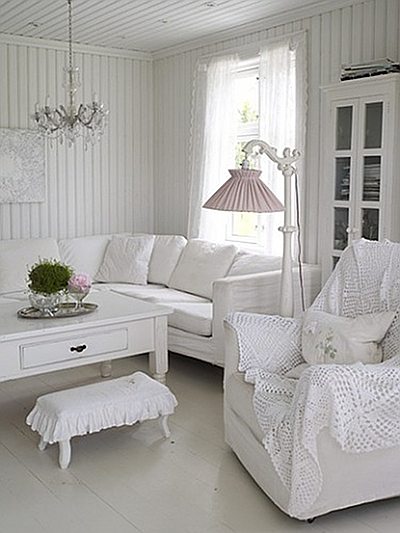 As bright as can be. Sweet decor makes this living room feel feminine.
Dining Room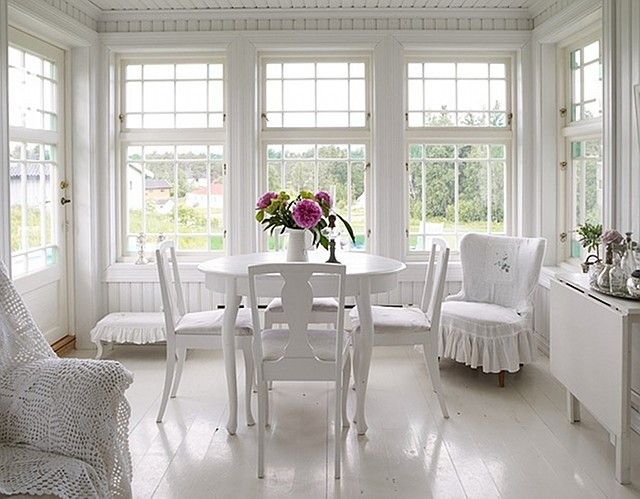 The dining room has a lovely garden view.
Vintage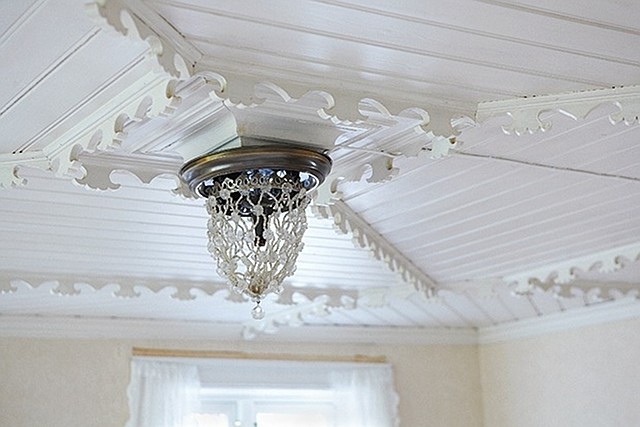 A gorgeous vintage light fixture goes perfectly with the amazing ceiling. So unique!
Magazines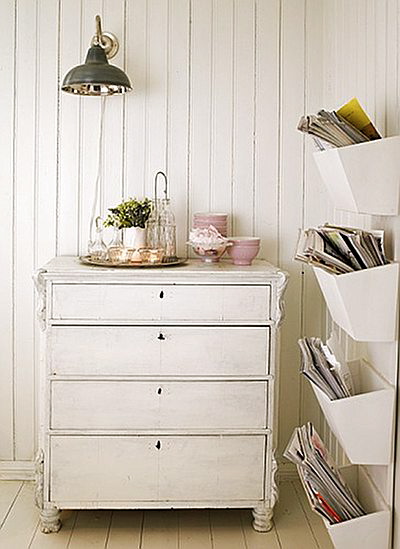 Love this idea!
Desk
You really don't need much space to get organized with your papers.
Kitchen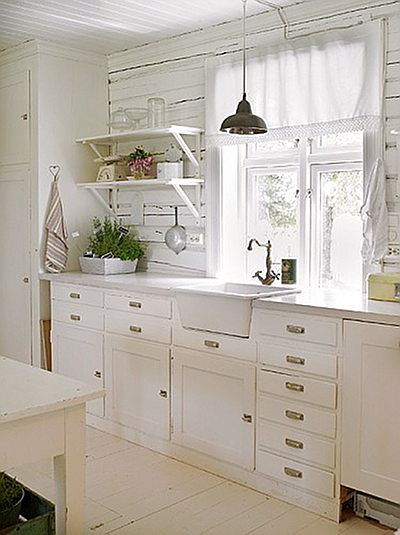 The kitchen is just the right size. I really like the open shelves.
Coffee & Sugar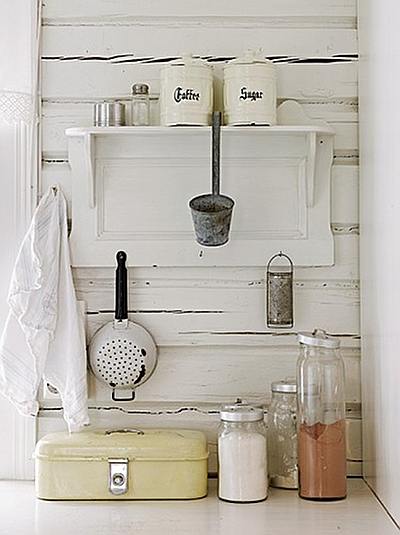 Simple is better.
Eating Area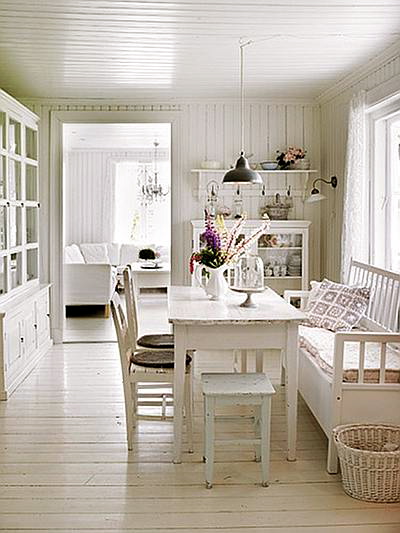 As you know, I love benches on one side of the table. They're comfortable and so cozy.
Open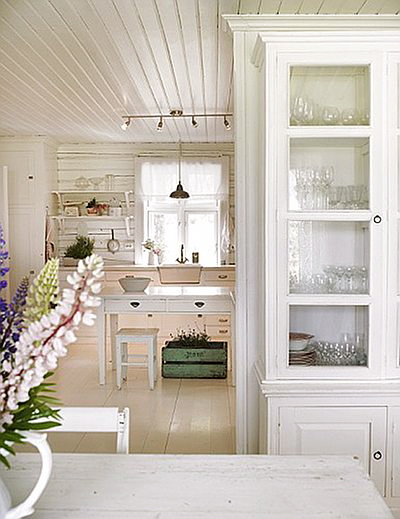 Lovely view from the table to the kitchen.
Charm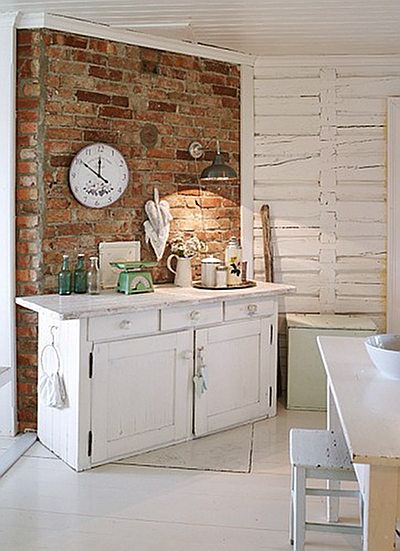 A charming corner by the eating area.
Honey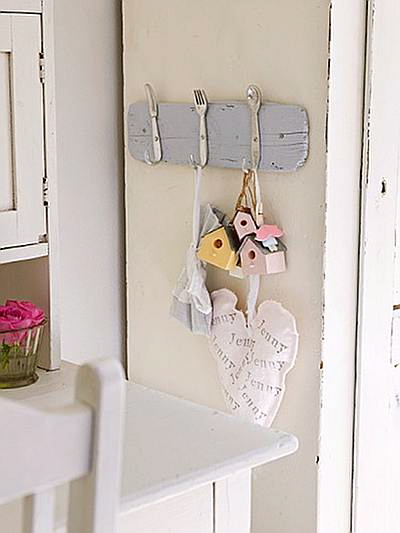 Adding some sweetness to your home makes life a little bit better.
Reflecting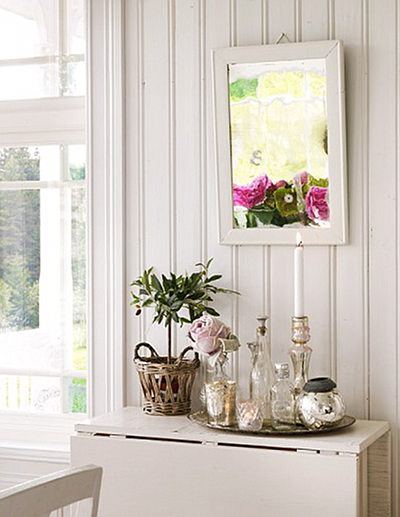 Display things you love and care about.
Upstairs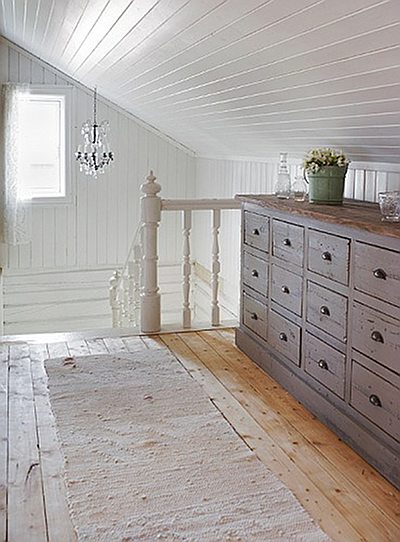 Fabulous vintage piece.
Bedroom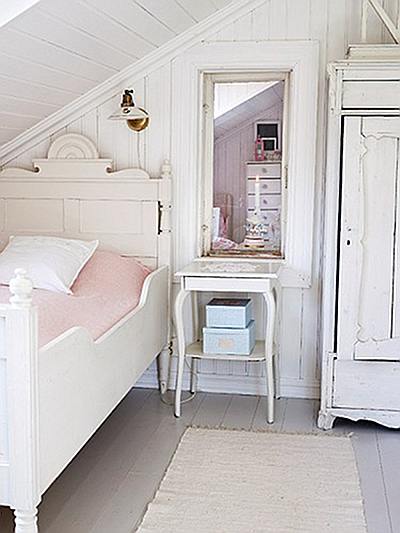 The bedroom feels feminine like the rest of the house.
Bathroom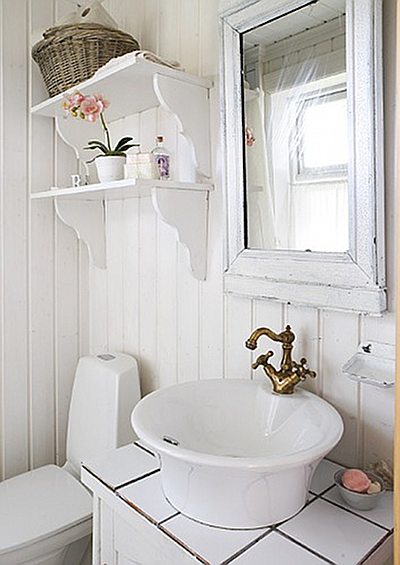 Even a very small bathroom like this one can be filled with charming details.
Porch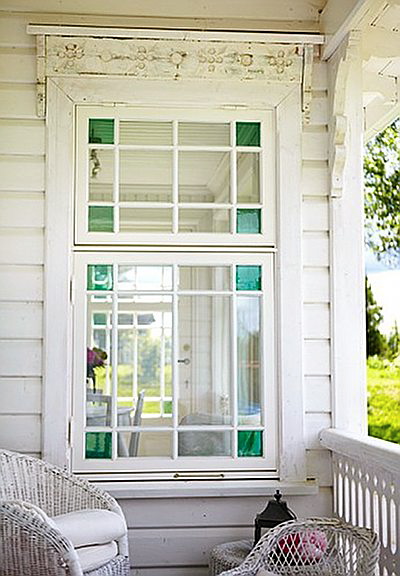 A beautiful tiny porch to enjoy your morning coffee.
Garden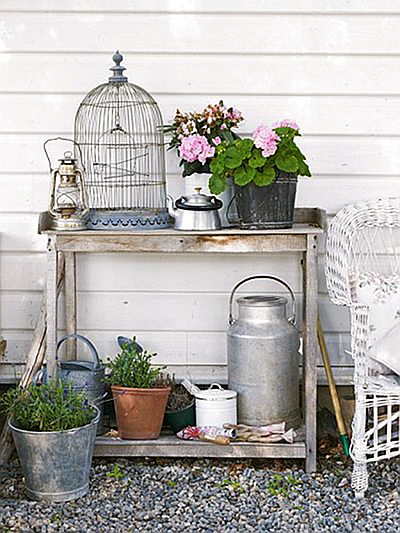 And the love continues to the garden.
Don't you wish you could spend some calm days in this cottage? Wouldn't it be great to leave all the errands, all the work, all the things which need to be done and go to a place like this one to do absolutely nothing. I'd love something like that!
I hope you can take a minute today to just relax for a minute, or two… 🙂
Have a nice day, everyone!
xo
Luciane at HomeBunch.com
Get My Help with Interior Design: HB's Design Service.
Come Follow me on Twitter: Twitter/HomeBunch
Source: Boligpluss