If you're planning on renovate or simply freshen up some rooms in your house, the best thing to do is to look for ideas and designs of interiors that speaks to you. Our taste for interior design can change overtime and the more we educate ourselves, the more we'll understand not only what we like, but also, what work for us, for our home and our budget.
I, like many of you, love seeing beautiful and inspiring interior design ideas, but I also like to be realistic with what I can get, what I can build and how I can transform my home into a home that has more of my personality and taste.
Always keep in mind the purpose of the rooms and how it can get better. Smart choices are only made with knowledge.
Kitchen Ideas
Unique design.
Nice Size
You can't complain about space in this kitchen.
Stuck in the Middle
Nicely done!
Granite
Counters don't always have to be white to be beautiful.
West Van
This is one warm and welcoming kitchen!
White
Chic and interesting.
Rustic
I love using a large table as island.
Breakfast Area Ideas
Even if you aren't crazy about the eccentric decor, you should see the details. I especially like the banquette and the curtains.
Elegant
Beautiful!
Chandelier
The views are great and this table is fantastic.
Living Room Ideas
This room feels airy and comfortable.
Classic Gray
The craftsmanship work of this room is incredible. I also love the color pallet.
Corner
Nice mix of elements.
Unique
 Perfect for a beach house!
Hallway Ideas
Reading nooks for each child!

Frames
Beautify your walls.
Master Bedroom Ideas
I feel in love with the ceilings and the bedding as soon I saw this picture.
Luxurious
The dark walls and ceilings make you want to stay in bed for just a little longer…
Cottage-y
Bright and very cozy.
Soothing
Stunning bed!
Bathroom Ideas
Not huge, but good usage of space.
Dreamy Time
Classic.
Hidden Shower
A good bathroom for me has a huge shower. This one is hidden behind the wall_ no glass to clean. Dreamy!
Marble
A marble bath? Why not?
Patio Ideas
Are you ready to take a break?
Summer
Just listen to the birds and watch the lake.
Outdoor Kitchen
What's your best BBQ recipe?
Curtains
Privacy is necessary.
Lake View
It's ready for some chairs and a white swing.
Mountains
Are you feeling relaxed yet?
Hot Tub
I hope the hot tub can make you feel even more relaxed.

Breeze
All of this and a hammock? Oh, this is my kind of "paradise".
Curves
This house offers stunning architecture and grounds.
Waterfall
Very soothing.
Pool & Patio
This is a nice way to enjoy summer.
Yellow
Nicely done.
Wall
This place has many patio areas. Notice the outdoor kitchen.
Colorful Views
Lovely.
Architecture
Gorgeous!
Which one are you 

pinning

 today?
How are you doing today? It's being soooo busy around here. I even want to apologize to my wonderful blogfriends. If you're a blogger, you know you always check on each other and leave a comment to say how much you appreciate their work. Well, I have some really wonderful friends out there and I'm missing them so much lately. But I'm running against the time around here! I hope it gets a little easier in September, so I can go back visiting all of my friends again.
I want to thank for each and every one of your comments, emails and visits.
Thank you for your encouragement and I appreciate your support and friendship!
Enjoy your beautiful day.
xo
Luciane at HomeBunch.com
Interior Design Services within Your Budget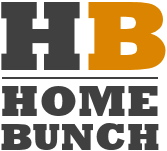 Get Home Bunch Posts Via Email

Sources: S.R. Gambrel, Jane Hoffman, Linda Burger, Emily Gilberty Photography.
5 Comments to 'Interior Design Ideas'
Subscribe to my RSS Feed
Leave a Reply