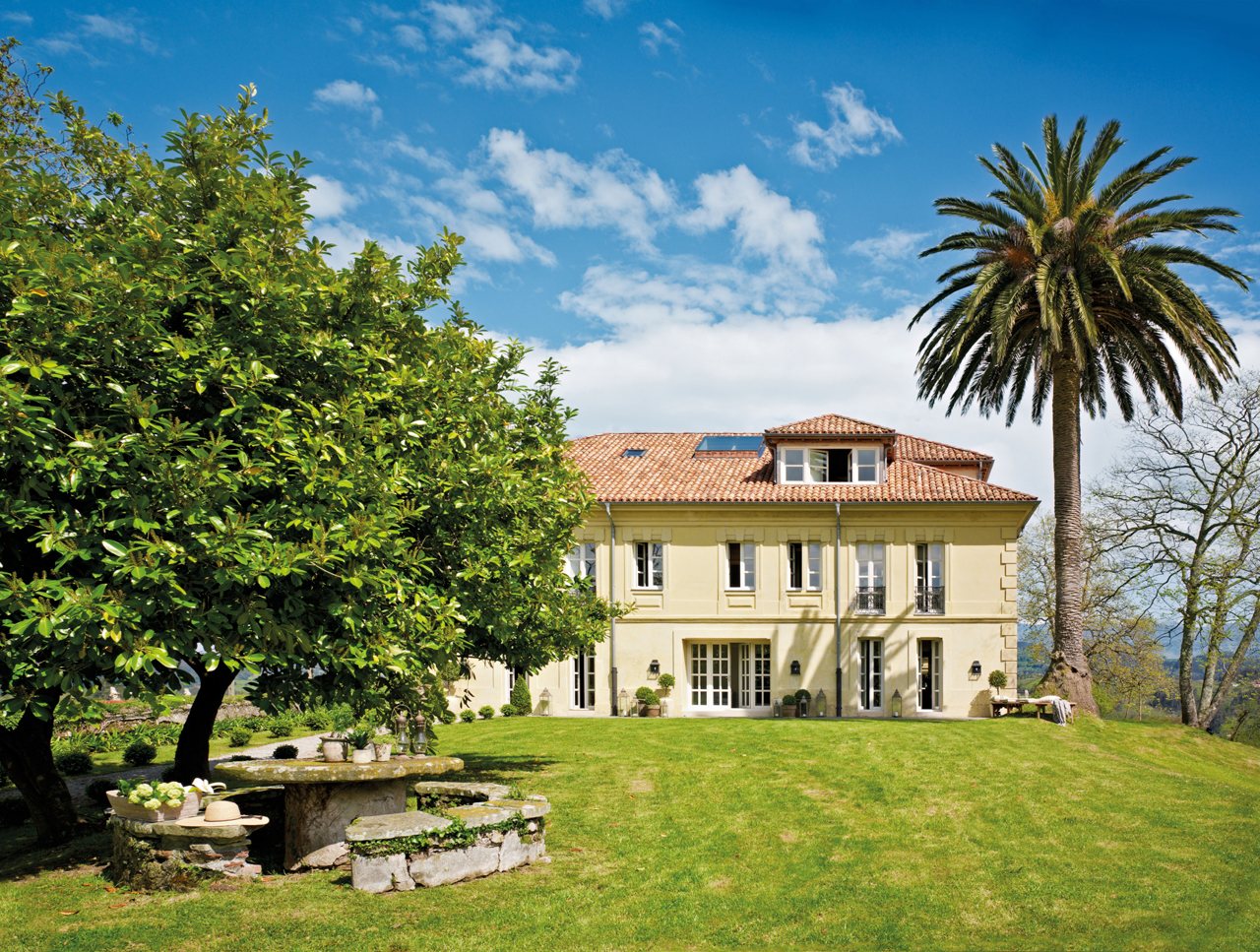 How difficult is it to restore an old farmhouse? If you asked the homeowner of this house, she probably would say that you need to keep calm and focused on the results of all the work involved.
The 150 year old farmhouse, located in Asturias, Spain, was practically falling apart when it was bought. The homeowner was searching for the ideal farmhouse for years and she fell in love with its surroundings and the stunning architecture the house offered. With the help of interior designer Isabel López-Quesada and architect Marta Marín, the house was completely restored. The interiors are practically all new, while the exterior is renovated, but kept its original architecture aspect.
This restored farmhouse in Spain has that stunning European-inspired look in every room. I especially love the European-inspired kitchen that simply took my breath away with its charm and timeless beauty.
This farmhouse is all about bringing a dream into reality and I'm sure you'll fall in love with it as much as I did.
Restored Country Home in Spain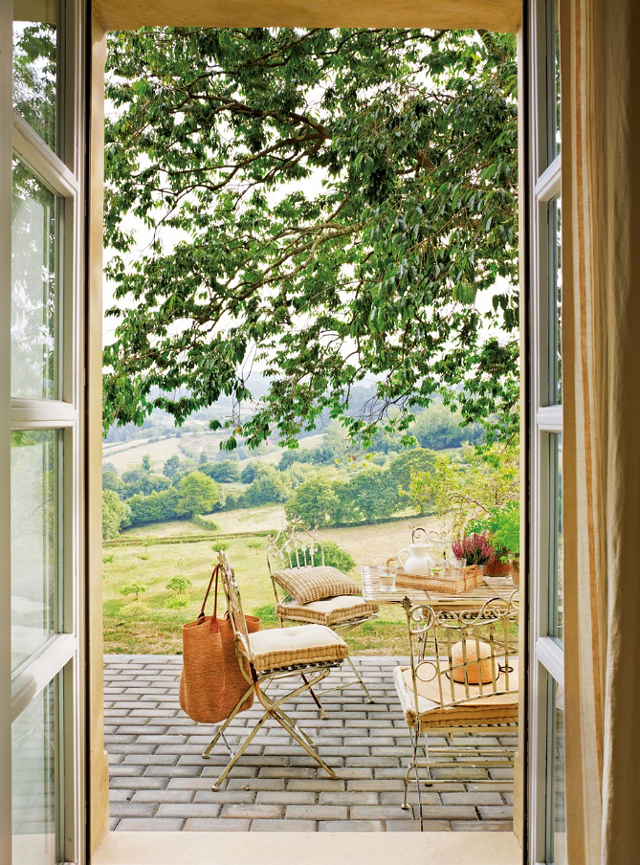 The valley views are dreamy. Vintage patio furniture is from Anticuario Cotanda and the tray is from Côté Table.
Living Room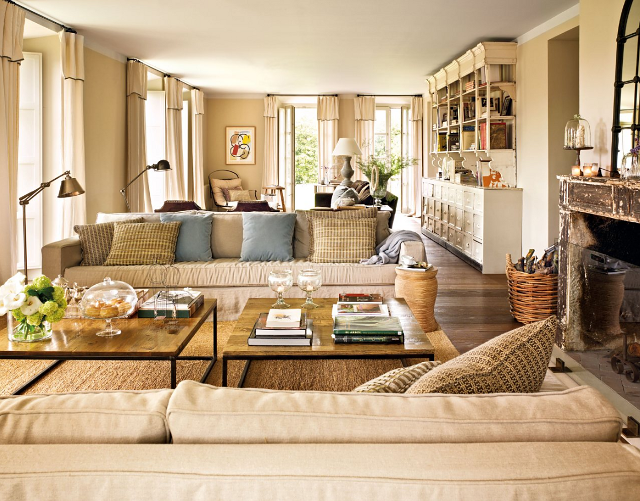 Some rooms feel so good to be at, and this is one of them.  The cabinet was an old piece that was completely restored and painted in white. Linen curtains are by Dominique Kieffer. Light fixtures are from Becara.
Neutrals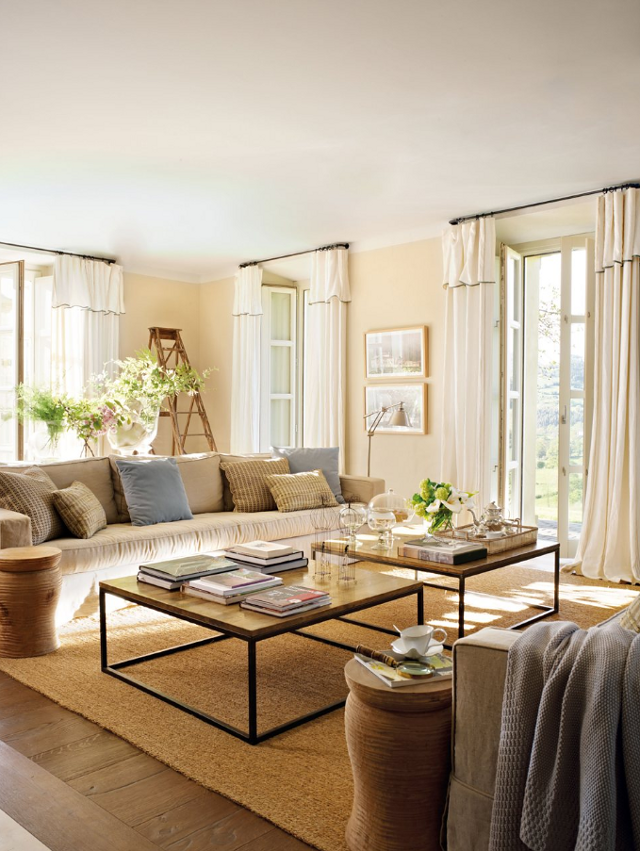 The linen sofas are from the designer' store, the stools are from France and the ladder is an antique.
Bring a Book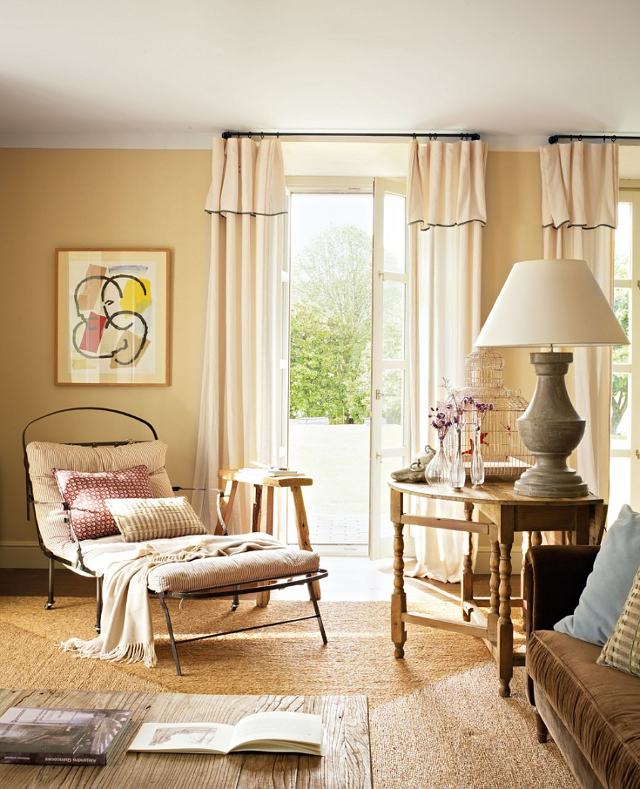 What a charming chaise! The item is from Isabel López-Quesada's shop, the side table is an antique and the birdcage is from Becara.
Sand Tones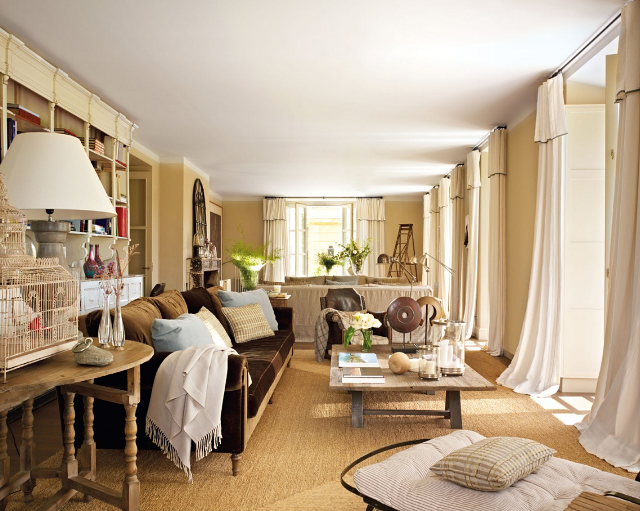 Calming hues are perfectly combined in this room.
Curl Up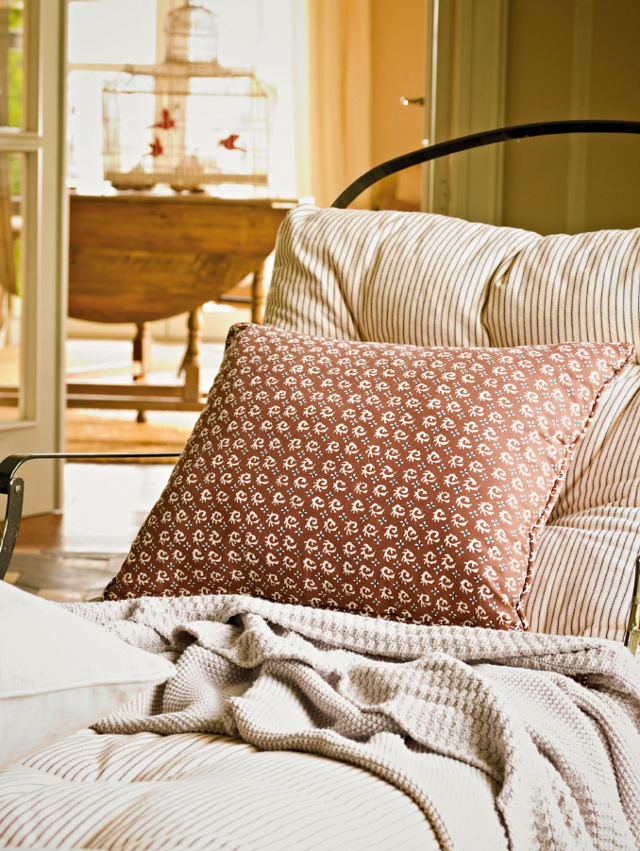 Bring your favorite book and dream. Throw is from Zara Home.
Limestone Floors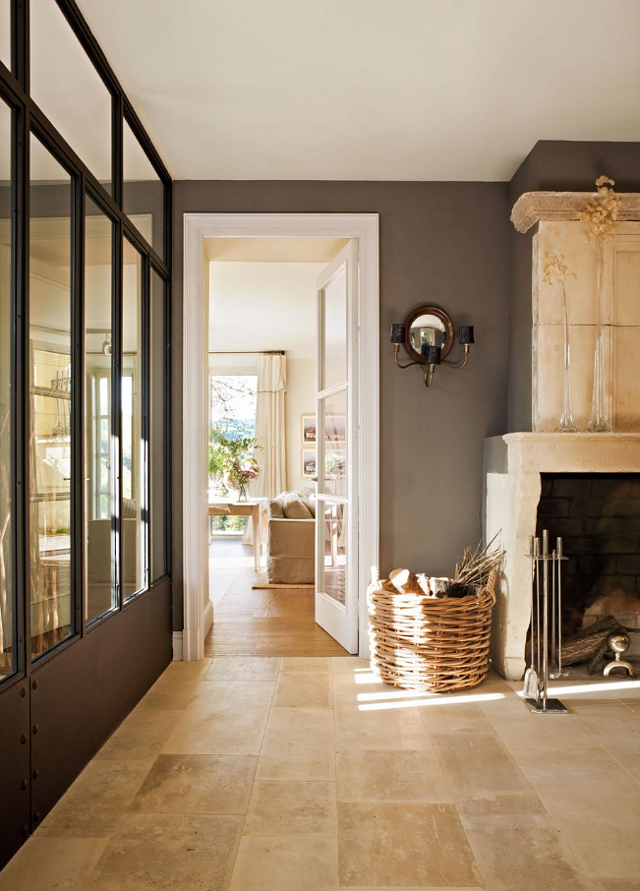 The main hall has incredible limestone floors and an antique French mantel.
Foyer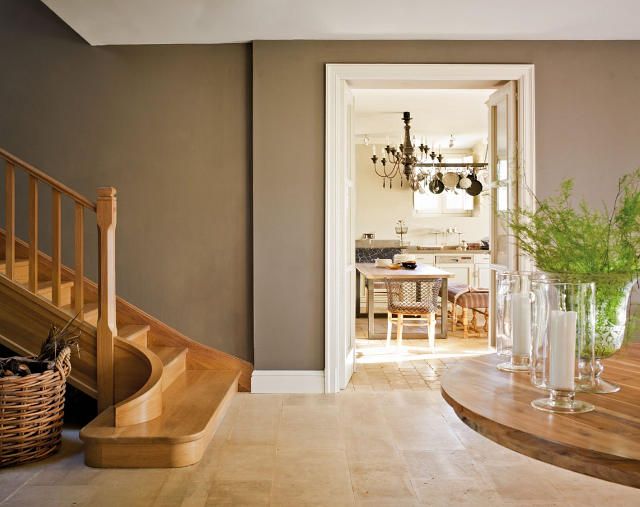 The staircase was designed by Isabel López-Quesada and the table is from Becara.
Kitchen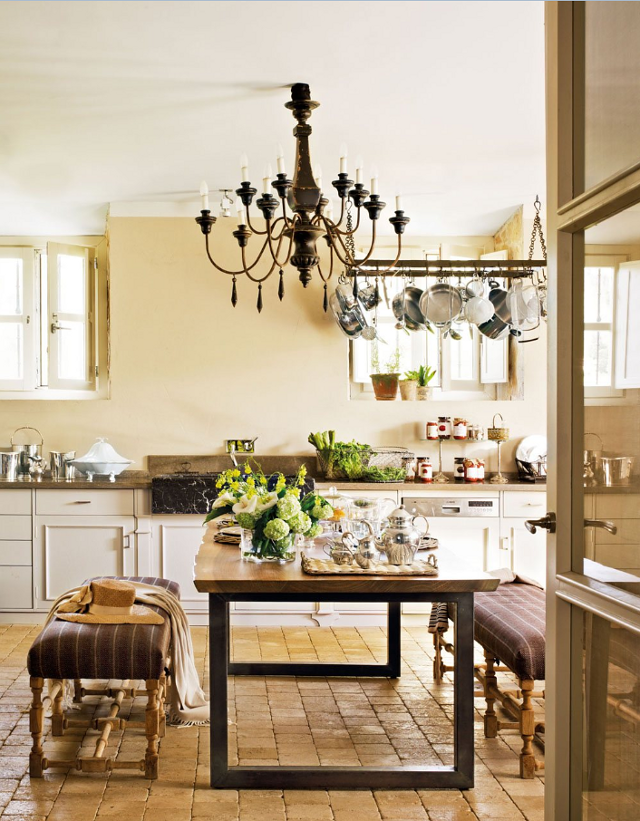 This is a kitchen that can take my breath away! Sink is marble, table and benches are from El Chinero, chandelier from Chehoma and floors are French Limestone.
Silver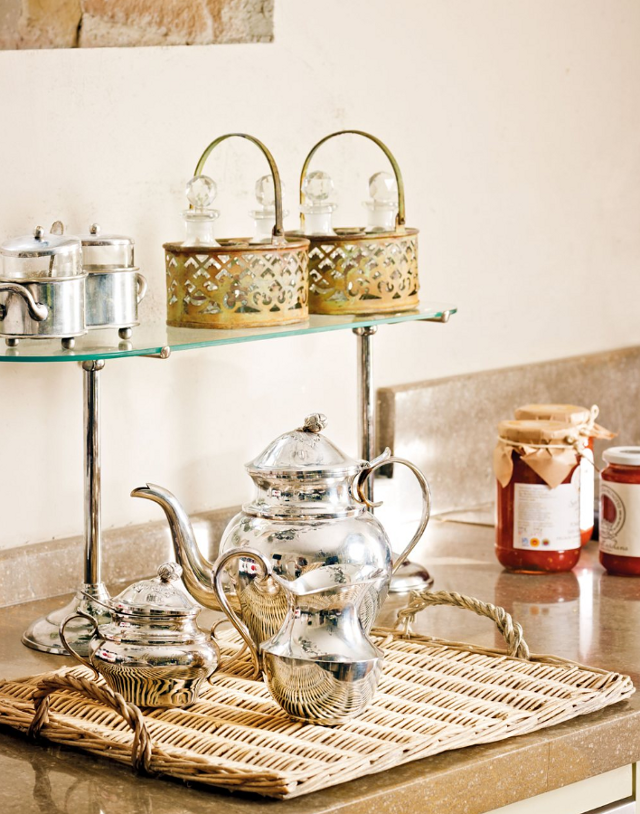 The counters are granite (Color: Piedra), tray and tea set are from Côté Table.
Creamy Vanilla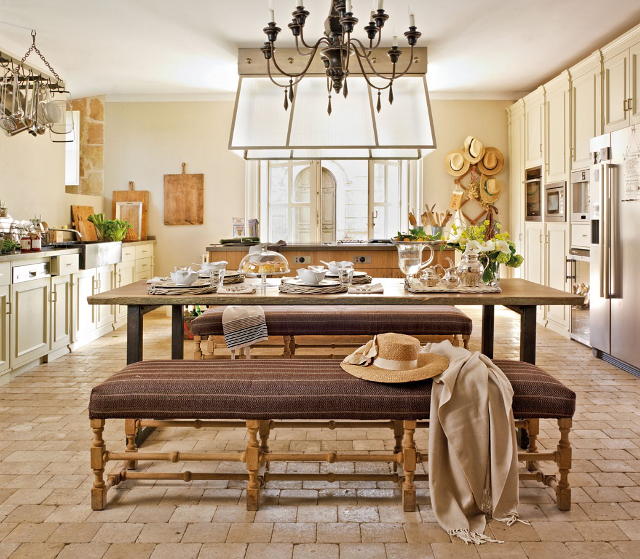 This is one of the best farmhouse kitchens I've seen in a long time.
Table Setting
Yum, yum! 🙂
Charm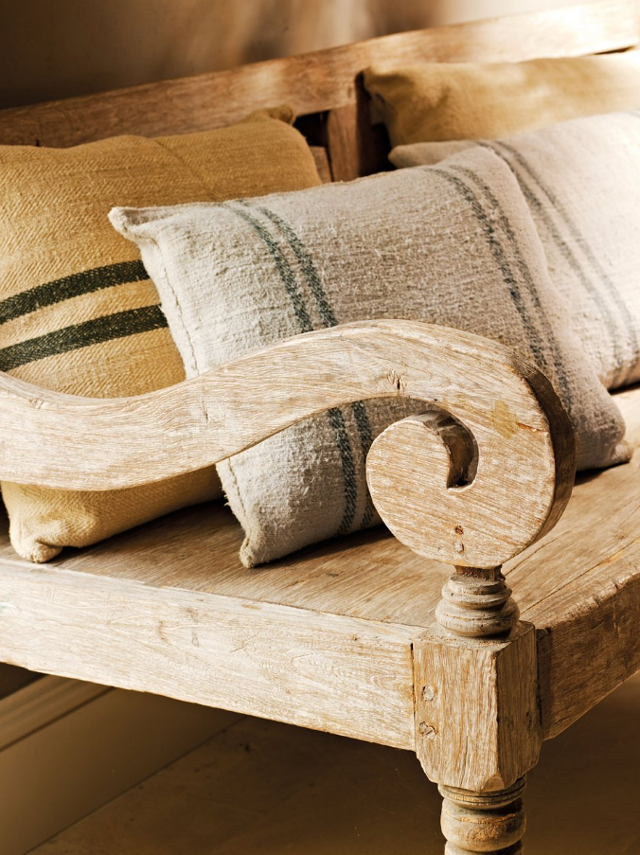 Oh, this bench in the mudroom is extraordinary! The pillows are from de Coté Table.
Mudroom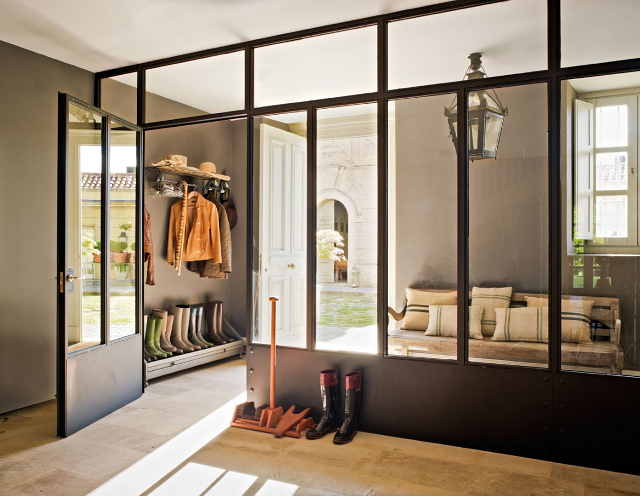 Iron doors divide the mudroom from the main hall. The vintage light fixture is from the designer's shop, but you can find similar ones here.
Staircase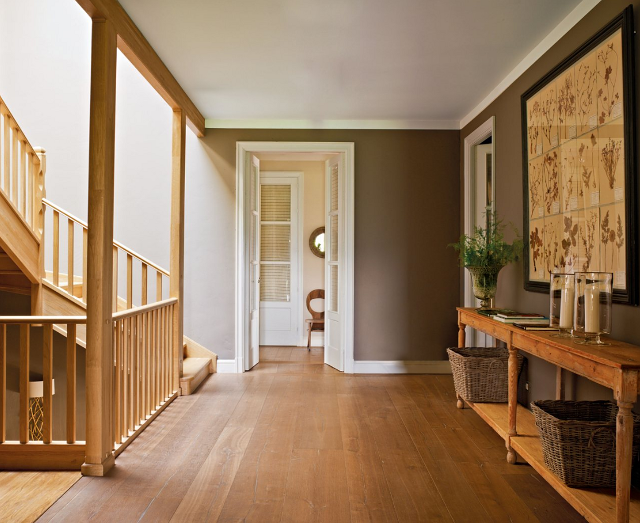 The beautiful art by Bruguer pairs perfectly with this French console.
Bedroom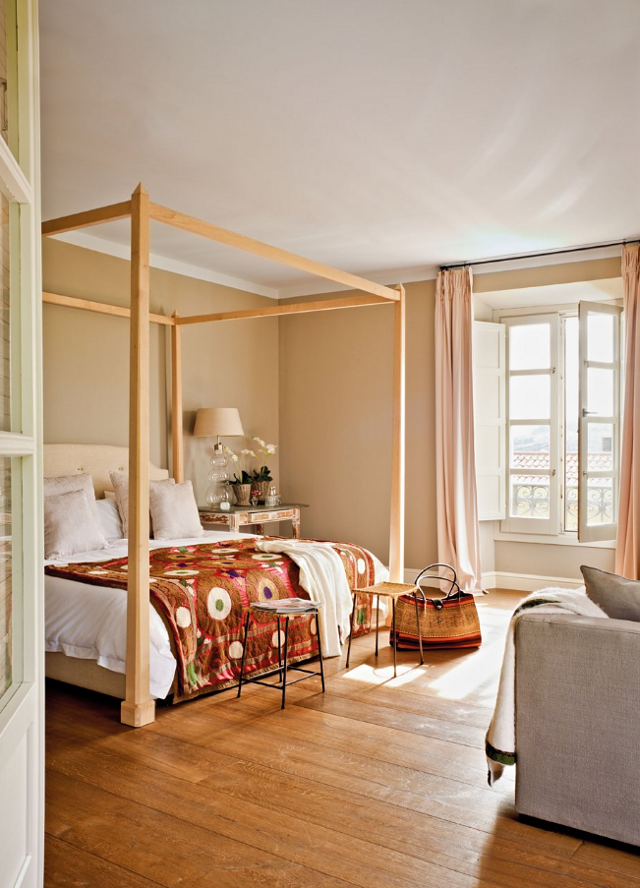 The bed was designed by Isabel López-Quesada and the bed sheets are from Zara Home. Throw is from Becara.
Tic Toc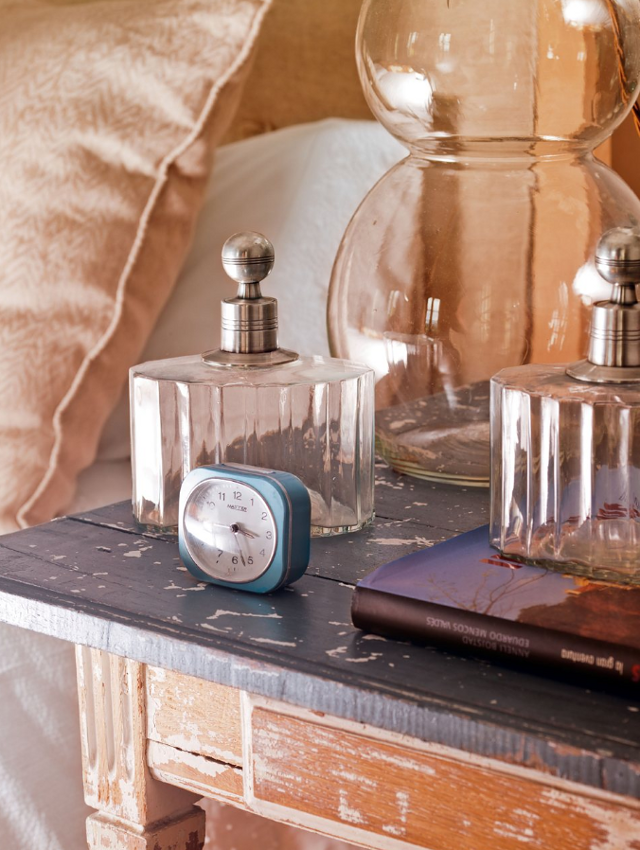 Table is from La Europa.
Sitting Area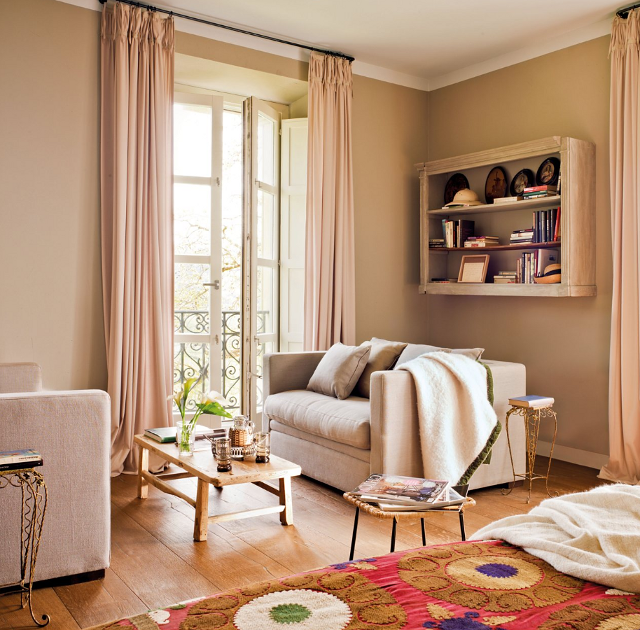 The sitting area feels relaxed and calming.
Before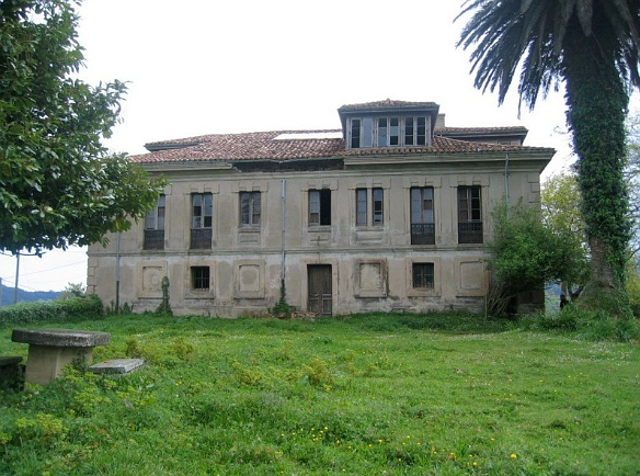 The house before the restoration.
After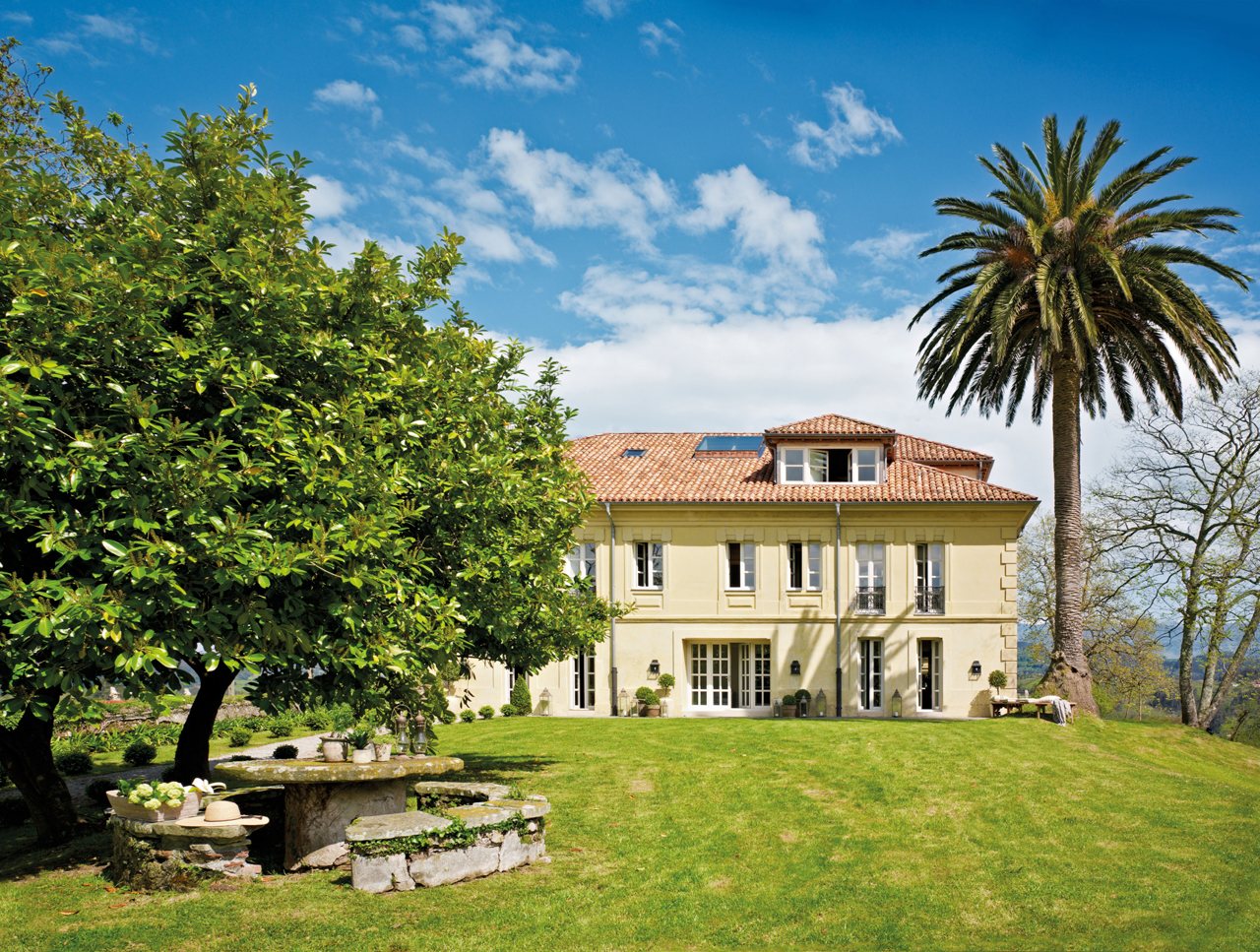 Impressive!
This is a great example of restoration done right. You should always incorporate your needs in the space, but never forgetting the importance of respecting its original architecture.
I hope you guys have a wonderful day and thank you for stopping by!
with Love,
Luciane at HomeBunch.com
Interior Design Services within Your Budget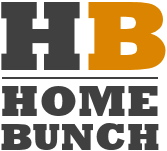 Get Home Bunch Posts Via Email

 Sources: El Mueble, Marta Marín.